If you've got a taste for style and architecture, you may want to consider living in a converted loft in the former storied Bata Shoe factory.
Located in the town of Batawa, some 175 km east of Toronto on the Trent River, the building, now dubbed BatawaLofts, is home to 47 residential rental units ranging in size from 590 to 1,220 square feet in one-bedroom, one-bedroom-plus-den, two-bedroom, and two-bedroom-plus-den configurations on the upper three storeys, with commercial and retail amenities below.
---
Prior to being home to the converted residential building, Batawa served as a modernist factory town, after the Bata family -- including the late founder of the Bata Shoe Museum Sonja Bata and her husband Tomáš -- relocated their shoe empire, including 120 workers and their families, from Czechoslovakia to Canada in 1939 at the onset of WWII.
READ: Listed: Sun-Soaked Kensington Market Loft is an Artist's Dream Home
According to Canadian Architect, the shoe factory was decommissioned in 2000 and sold to a plastics factory. However, after the death of her husband in 2008, Bata repurchased the entire 1,600-acre site, with the vision of reinventing the town once more as a model of sustainable development.
This included the conversion of the former manufacturing facility and converting it into a mixed-use residential, commercial, and community building.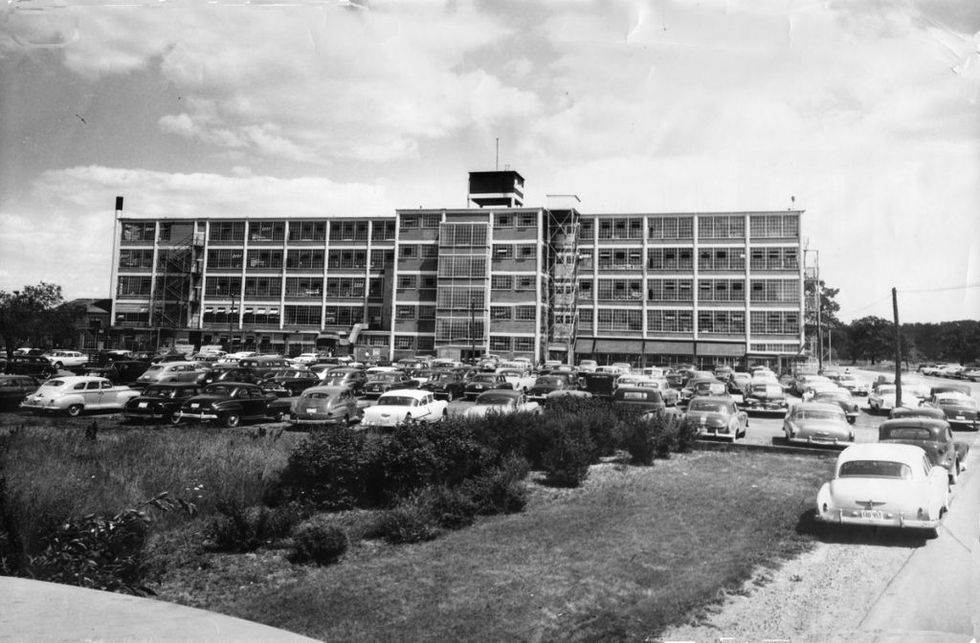 Bata Shoe Factory/Canadian Architect
With Quadrangle as architect of record and Dubbeldam Architecture + Design as collaborating design architect, the five-storey structure features the original building's concrete waffle slab structure -- an innovation that the Bata's brought with them from Europe -- while the generous open plan made it easy to convert the factory into residential units with 12' high ceilings.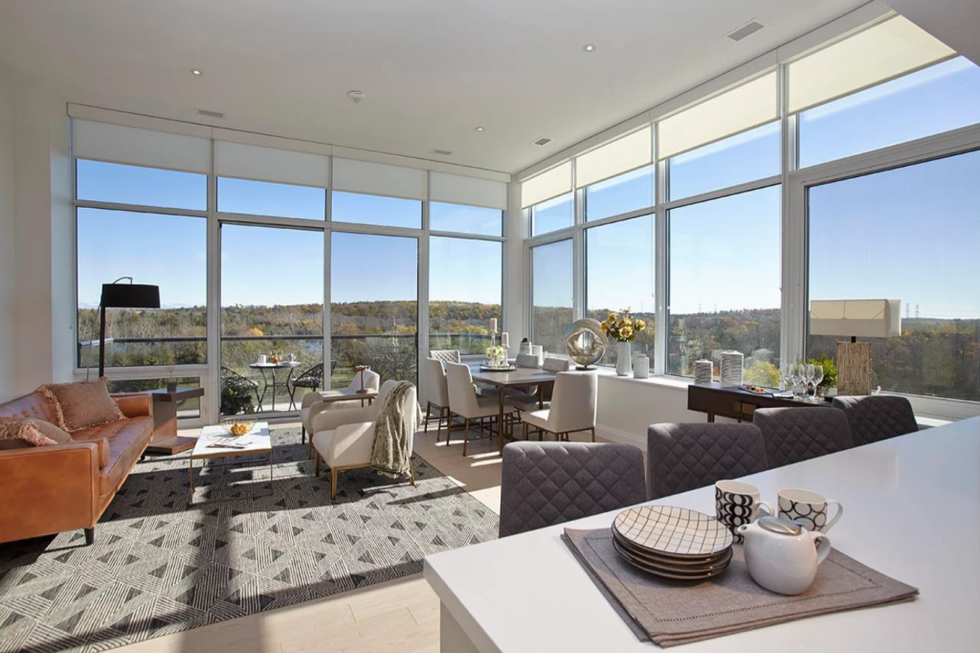 Live Batawa
As for building amenities, residents can look forward to a children's daycare with an outdoor playground, an exhibition/community space, multi-purpose rooms for meetings and lectures, educational incubators, a ground floor retail store and a café, and an accessible rooftop terrace with panoramic views of the river, Batawa Ski Hill, and the village.
Before her death, Sonja said her vision is to grow Batawa into an "exemplary" rural village that "attracts and inspires those who are committed to creating a sustainable and safe community that engages people and helps to connect them."
Given the commitment to building residential, commercial and recreational spaces while still respecting the natural environment that surrounds Batawa, making this a desirable place to live -- it's safe to say that Bata's vision has been achieved.
Real Estate News