It's many an artistic type's fantasy: to live in a sunny loft-style space in the heart of Kensington Market. Now, thanks to recently-listed 306 - 21 Nassau Street, the dream can come true, and all for under $900,000.
Fresh to the market via Heather Hadden of Hadden Homes, Chestnut Park Real Estate, this open-concept haven spans nearly 1,200 square feet and is located in the centre of one of the city's coolest neighbourhoods.
---
Offering a rare double-wide layout, the floorplan lends itself to versatility: want the space to present as a two-bedroom? You got it. Maybe you'd prefer a one-bedroom with the loft as a dedicated art space? Done. The possibilities are both endless and yours to discover. We can't help but voice our hope, however, that this property's future-owner will take at least some decor inspiration from the space's current staging.
(Prepare to feel awestruck by the virtual tour below).
Ultimately, any way you choose to design the space, you can count on incredible sunlight pouring through the south-facing windows, from which the lush gardens below can be viewed.
Listed for $899,000, the property hits all the marks a creative single or dynamic duo could dream up. The space itself, in addition to its versatility, offers an expansive kitchen featuring sprawling countertops, laundry facilities, and a bathroom complete with a full tub. Building-wise, outdoor space includes a beautiful courtyard enhanced by lush trees, and a barbecue.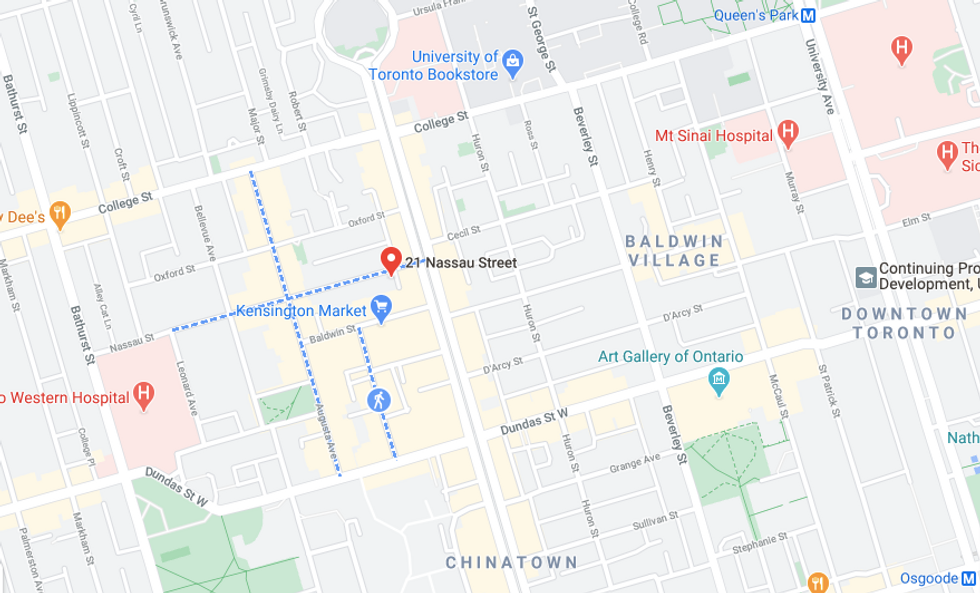 Also outside, just steps away, incredible eats -- arguably the city's best -- await. Whether it's noodles and dumplings in Chinatown, doubles in Kensington, or the shipping-container food stalls on Dundas West, the access to fantastic food options offered by this loft's location are unparalleled.
While you'll almost certainly be inclined to stick around your new stomping grounds as often as possible, there's also no issue for those wanting to travel. Included in the property purchase is one parking space, where your vehicle can live when it's not zipping you to the east end to visit a friend, or up to the cottage for a brief weekend away.
If driving's not your thing, no worries -- bike storage is also available in the building, throughout which you'll also find a party/meeting room, recreation room, and the added comfort of a security system.
It's unsurprising this home has hit the market via Heather Hadden at Hadden Homes, of Chestnut Park Real Estate. Hadden herself stands in the top 1% of Toronto real estate agents, and for good reason: the combination of properties available through her team, and the dedicated and caring nature with which she approaches client interactions, work synergistically to create optimal, top-tier experiences, when it comes to both buying and selling.
Specs:
Address: 306 - 21 Nassau Street
Bedrooms: 2+1
Bathrooms: 1
Sq. ft: 1195 sq. ft.
Taxes: $3,104.60
Maintenance fees: $838.54
Listed for: $899,000
It could be a "fun and very successful" experience, as one former client describes her experience working with Hadden, which sounds to us like the ideal description to take away from a Toronto home-hunting experience; one every potential buyer is deserving of. And for downtown-lovers who are creative in life -- or simply at heart (who isn't?) -- this loft is offering up a prime opportunity to stake your claim.
ENTRY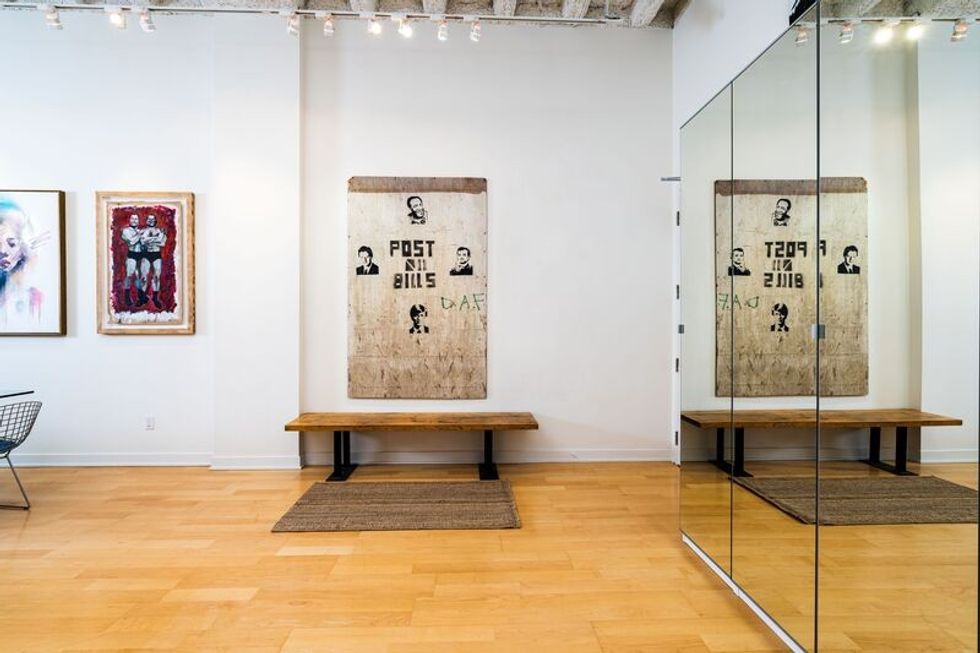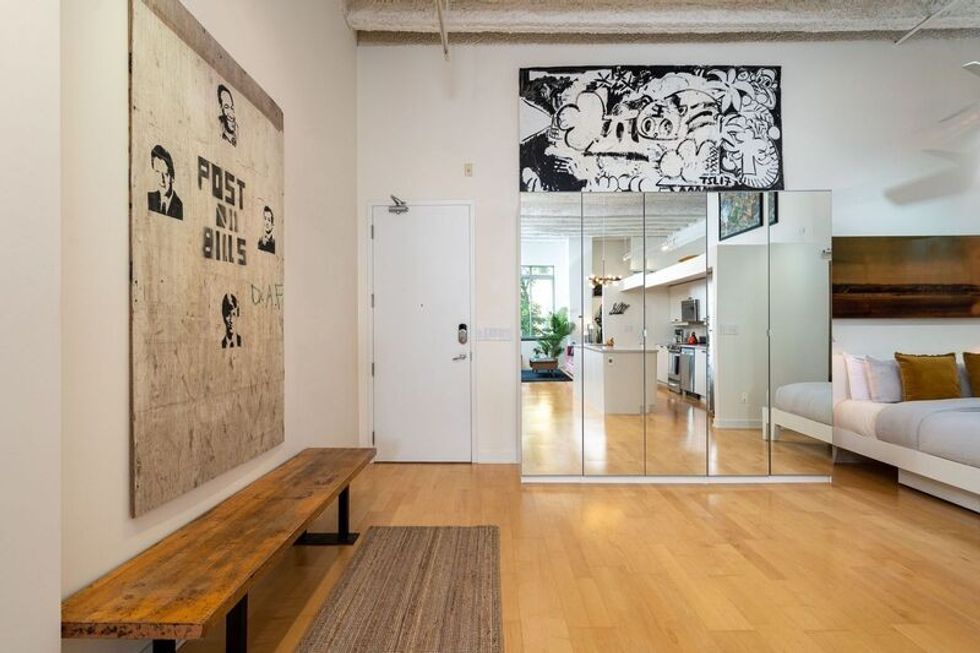 KITCHEN AND DINING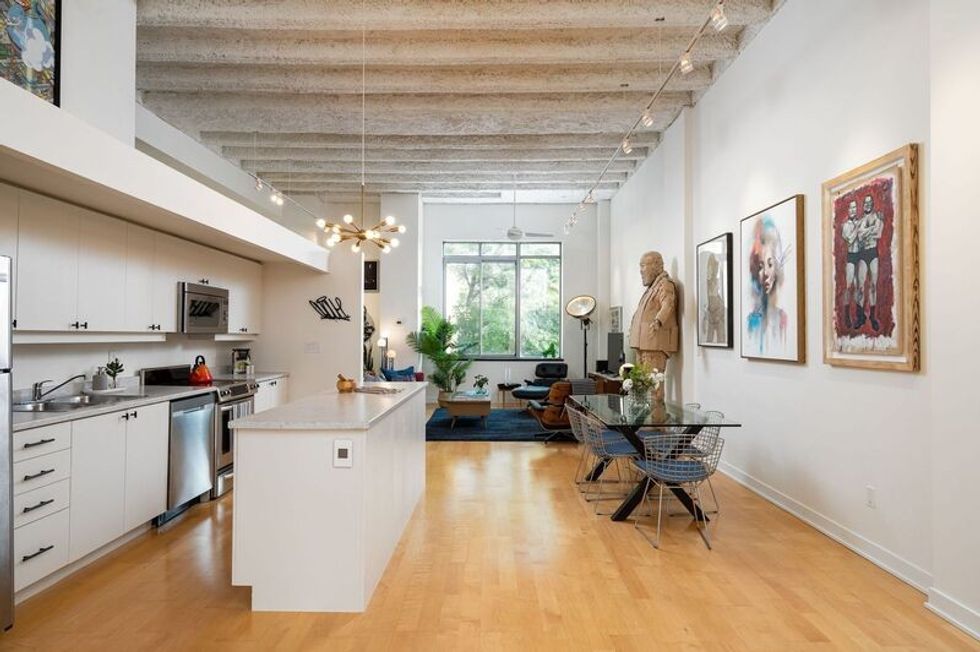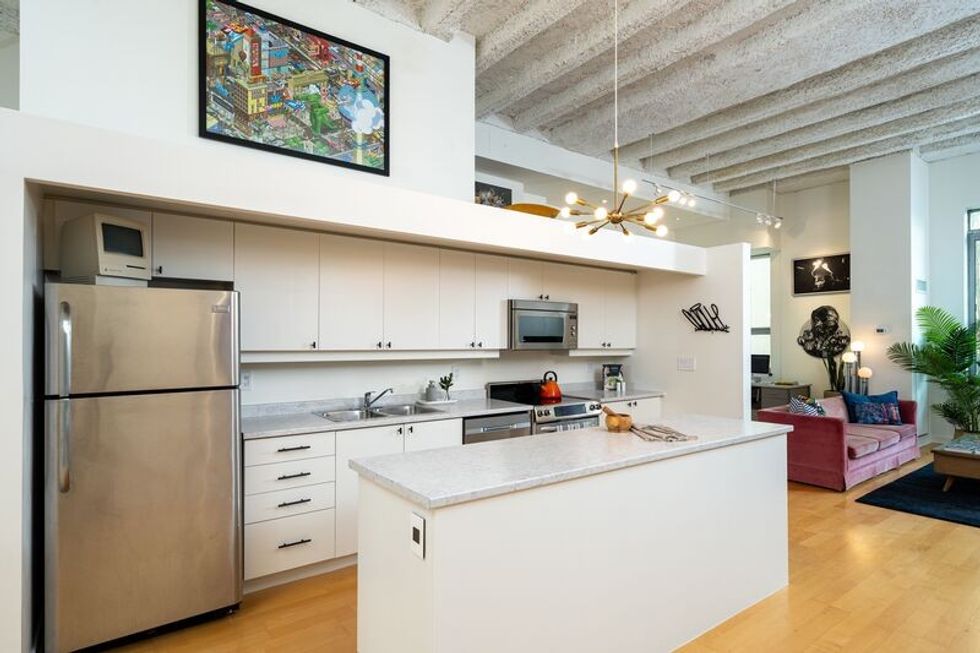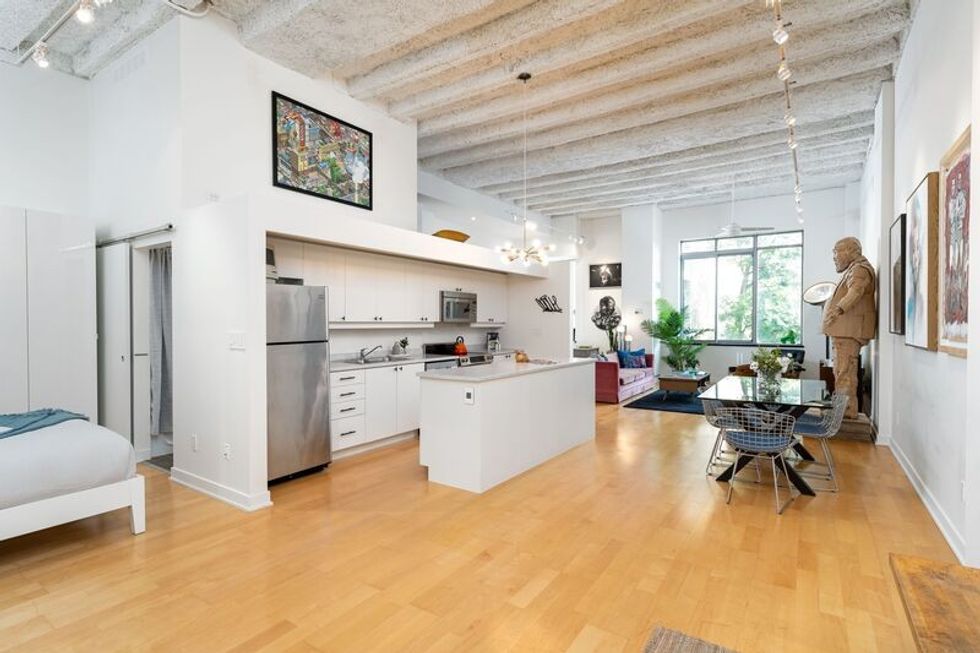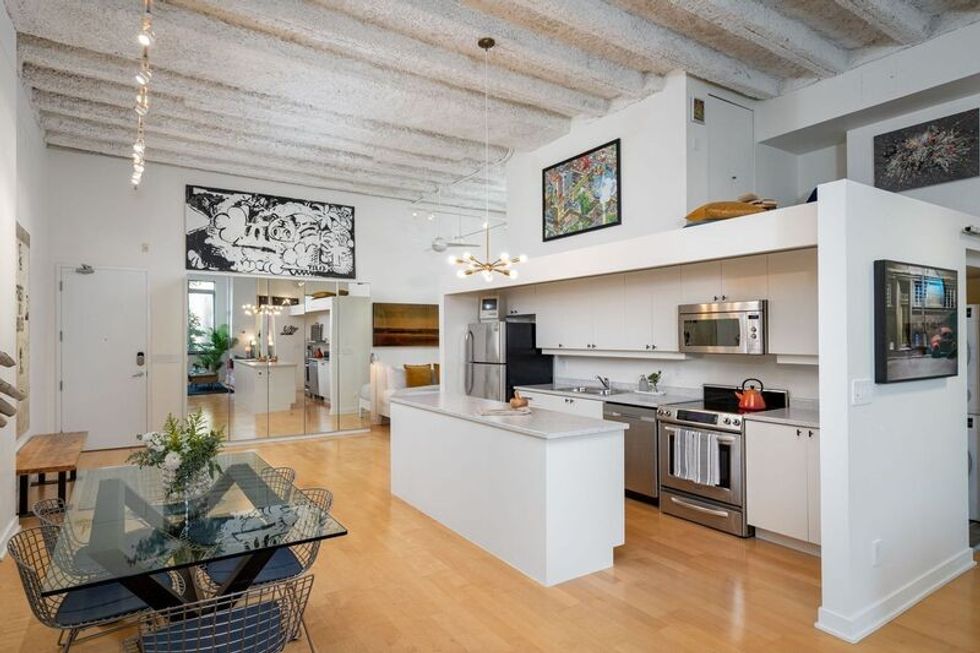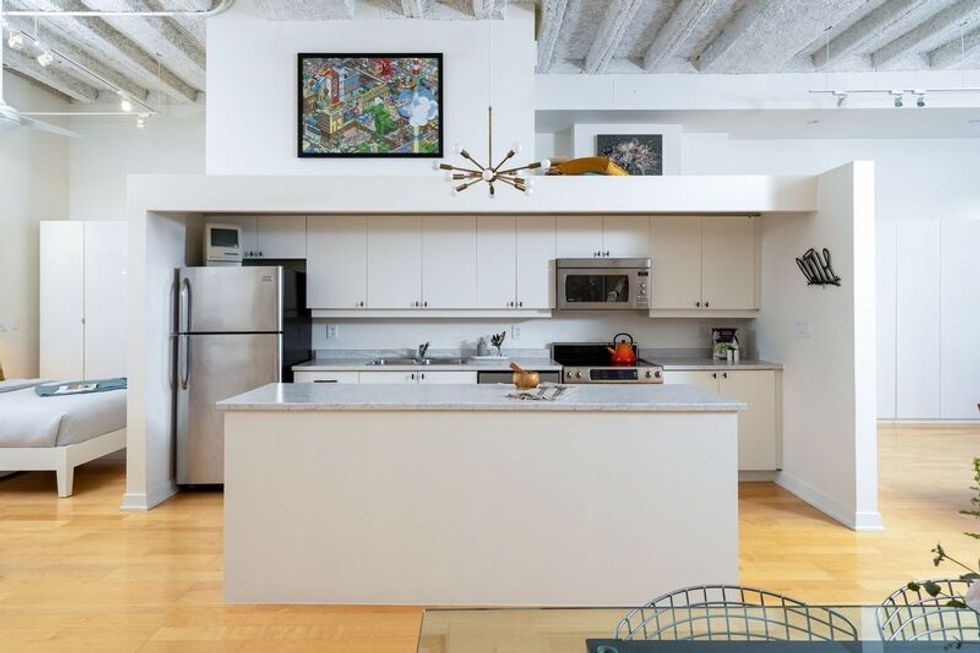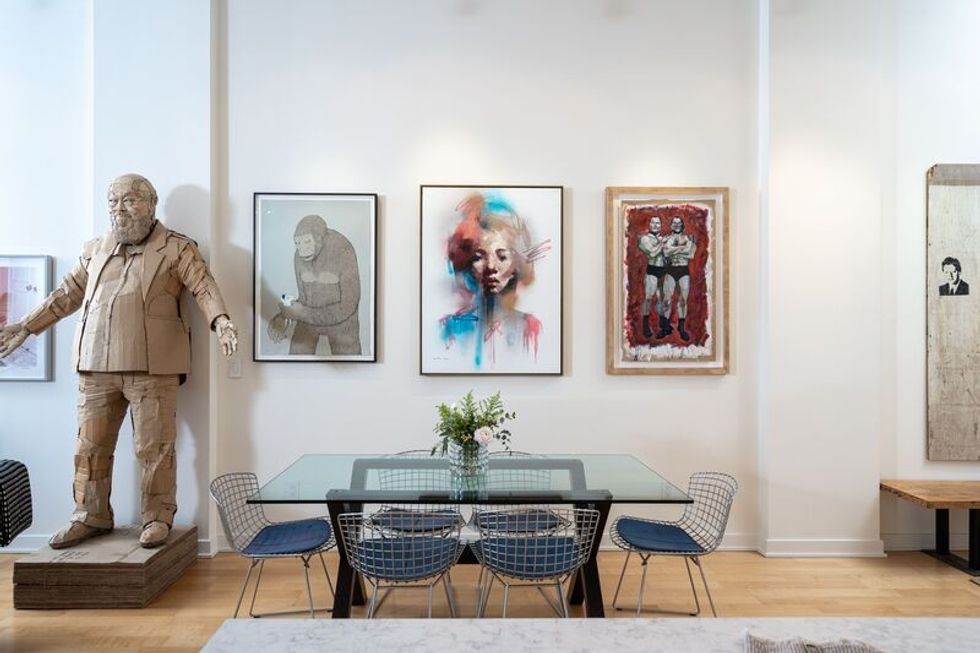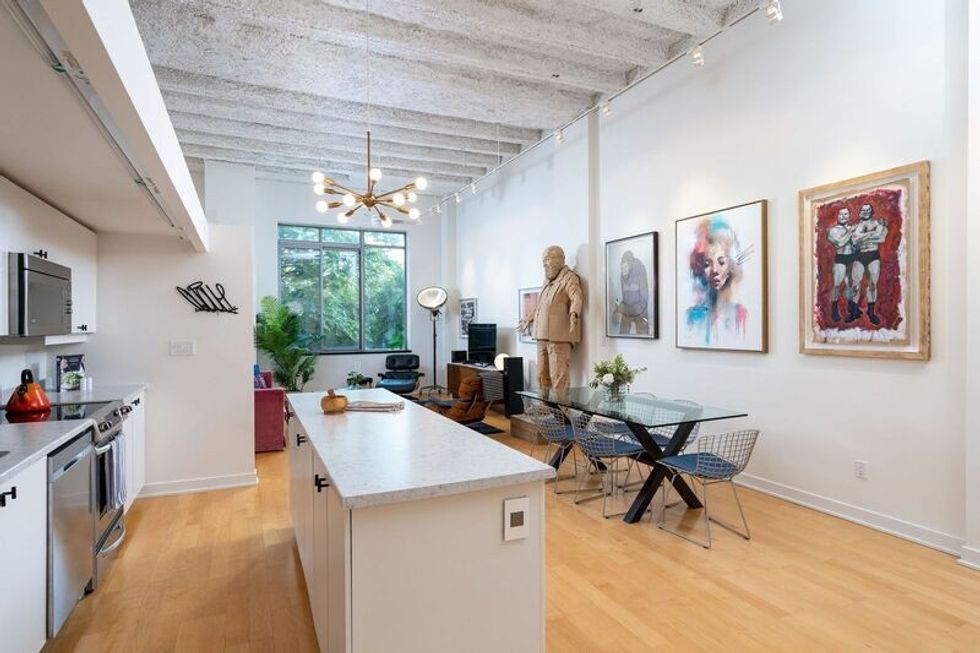 BEDROOM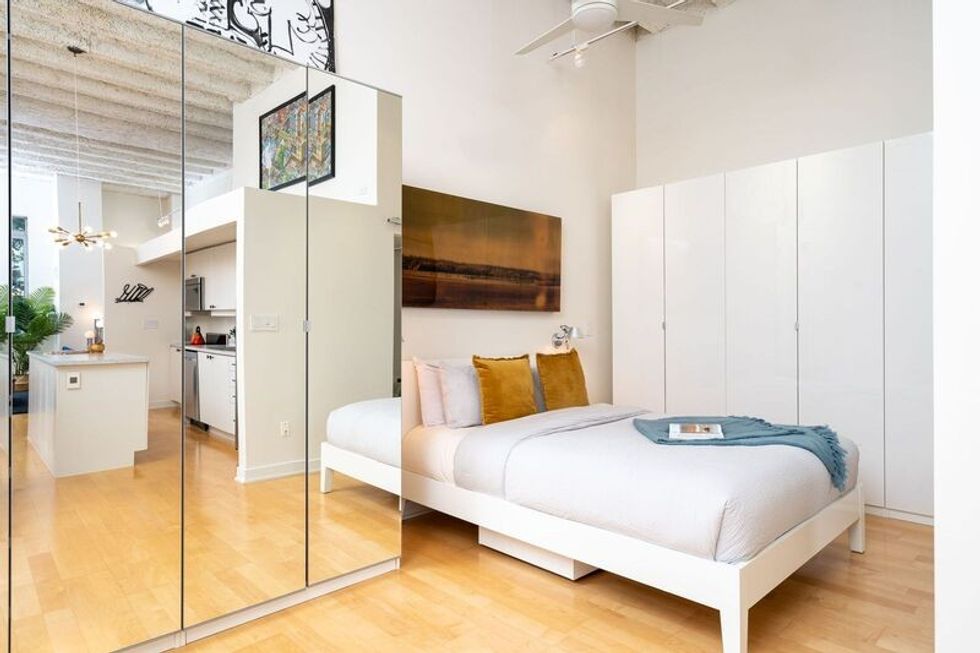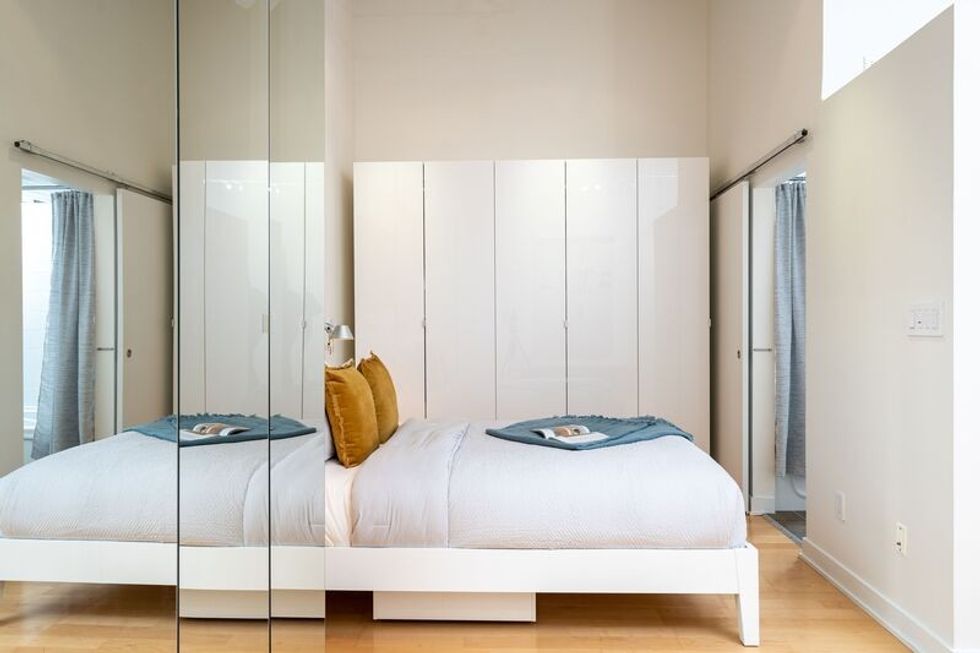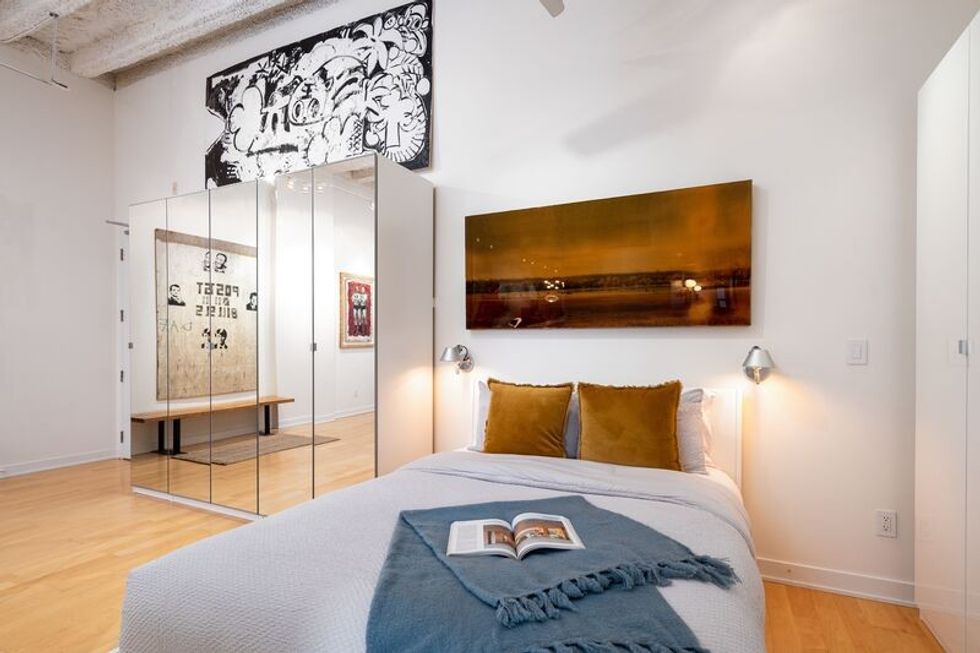 LIVING AND LOUNGE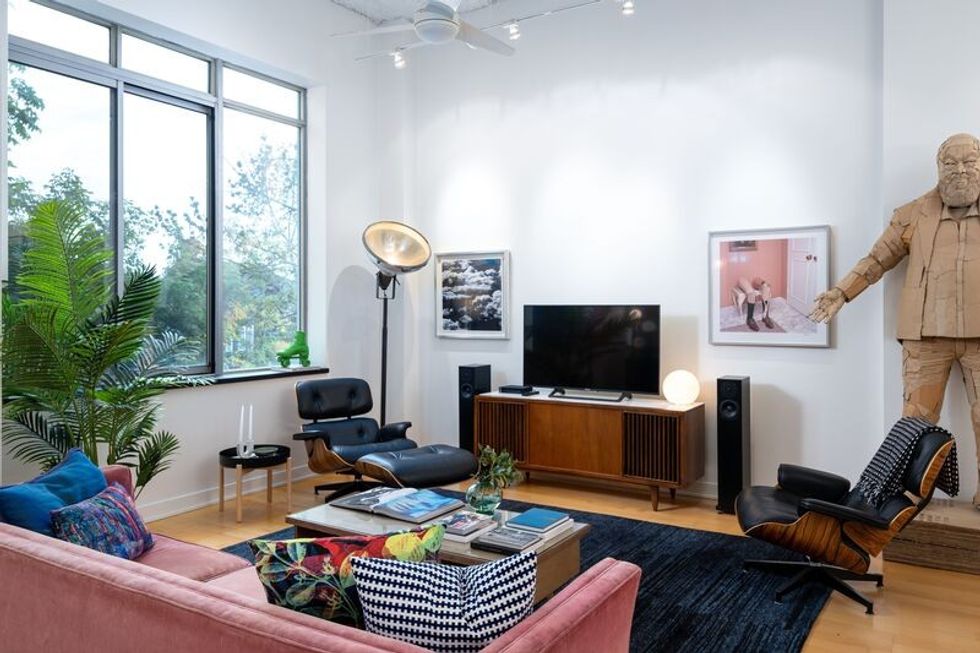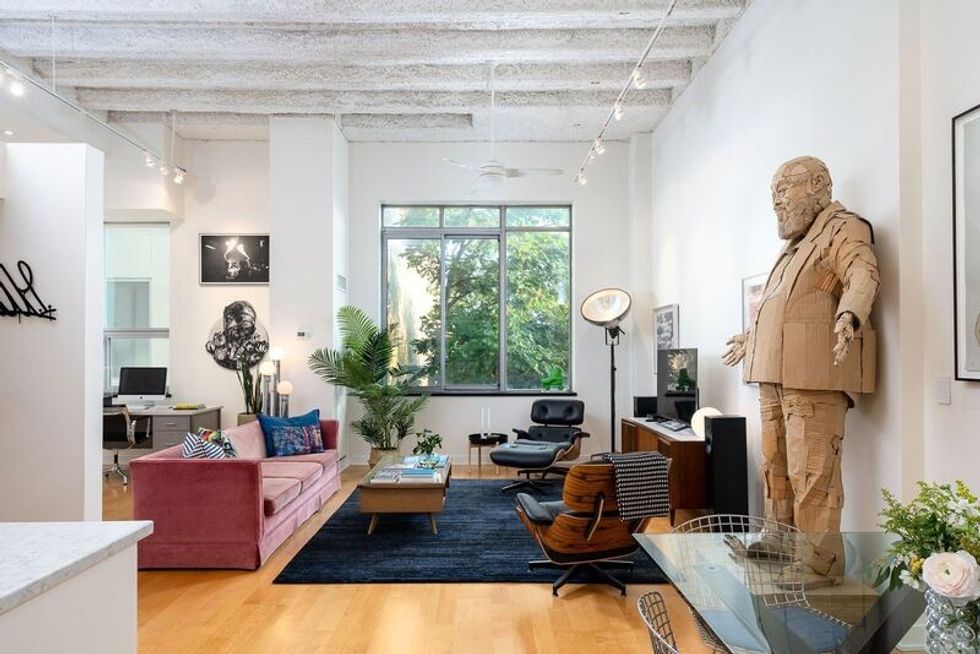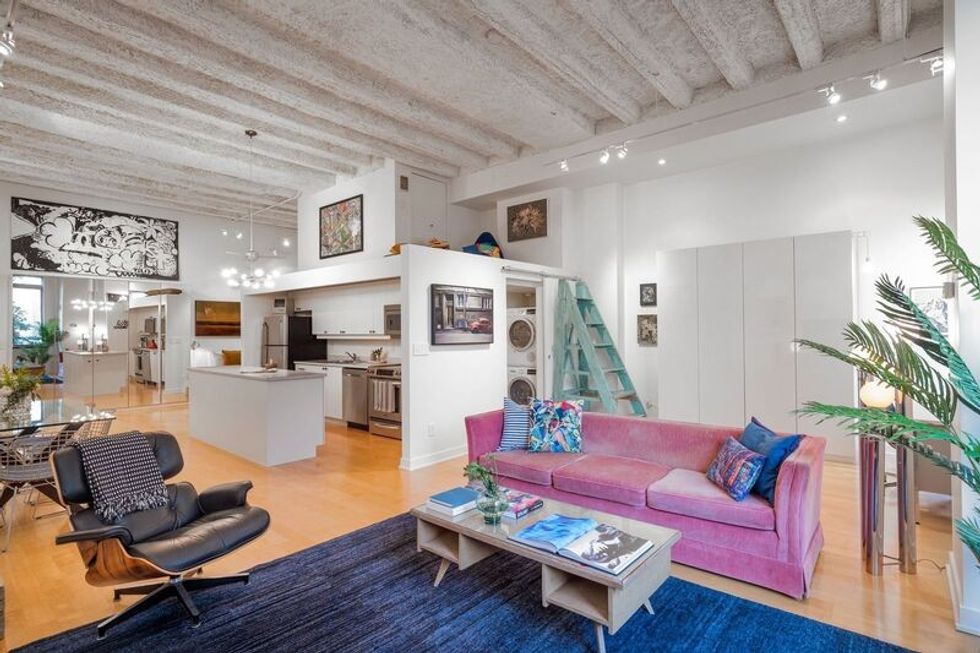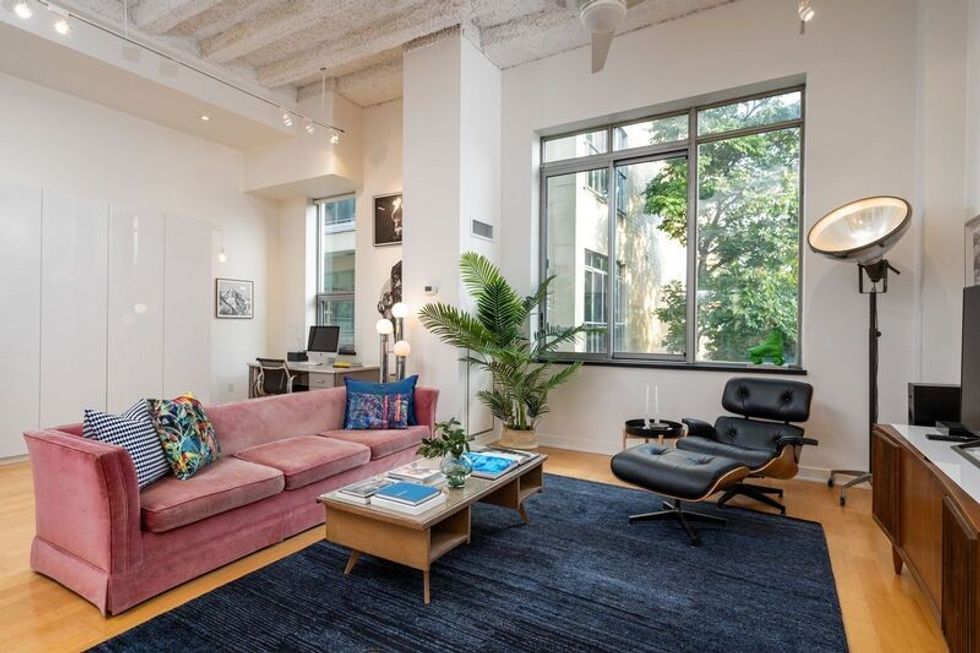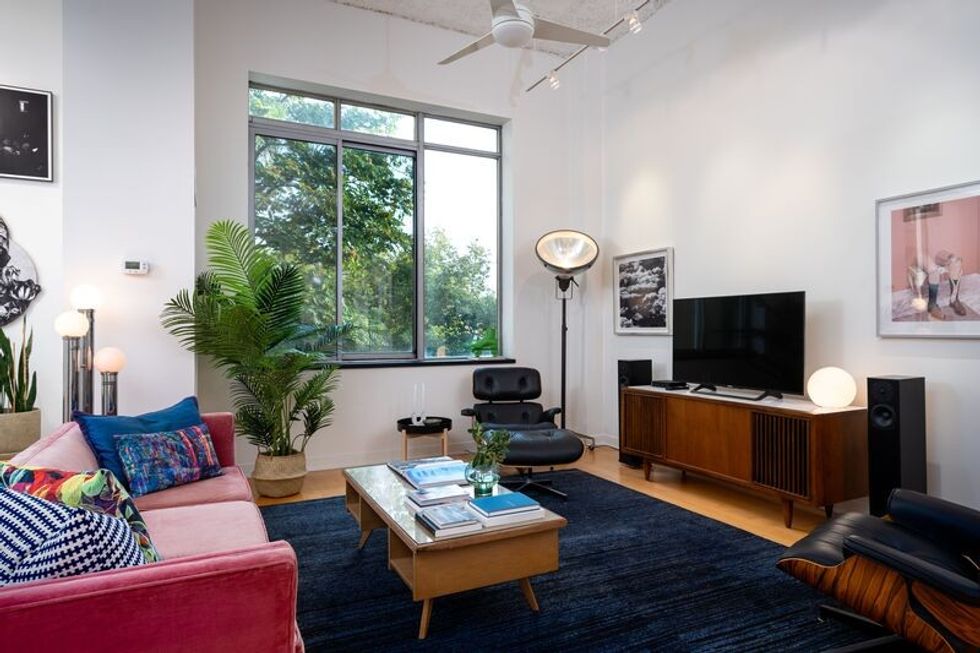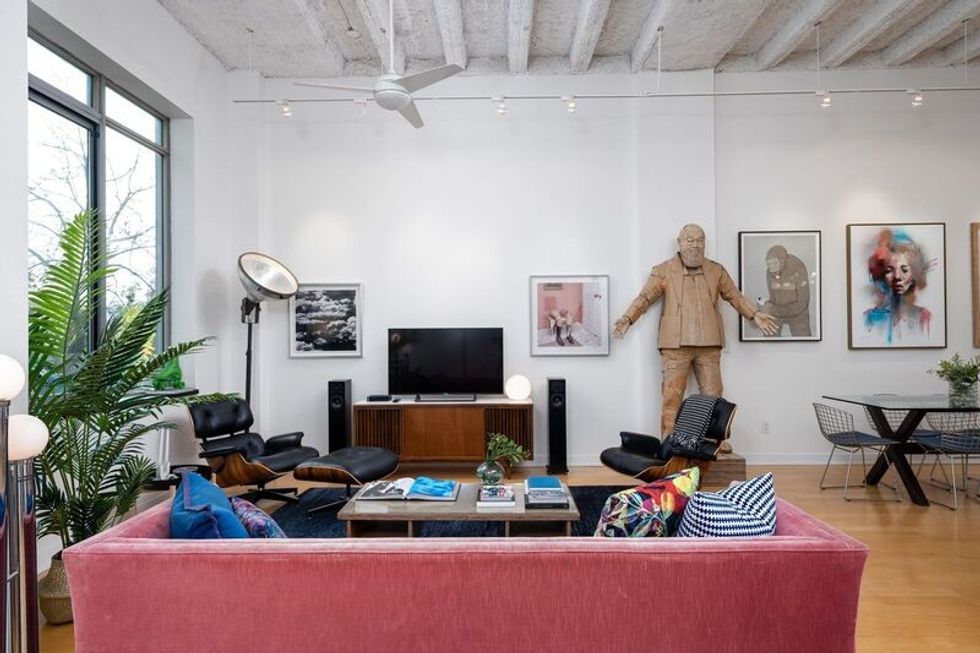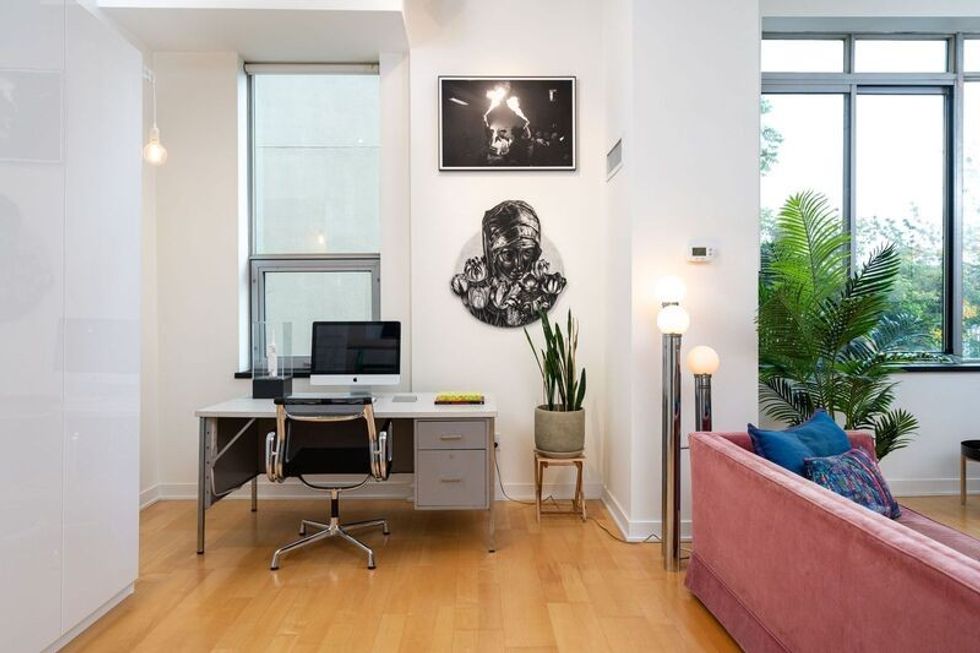 LOFT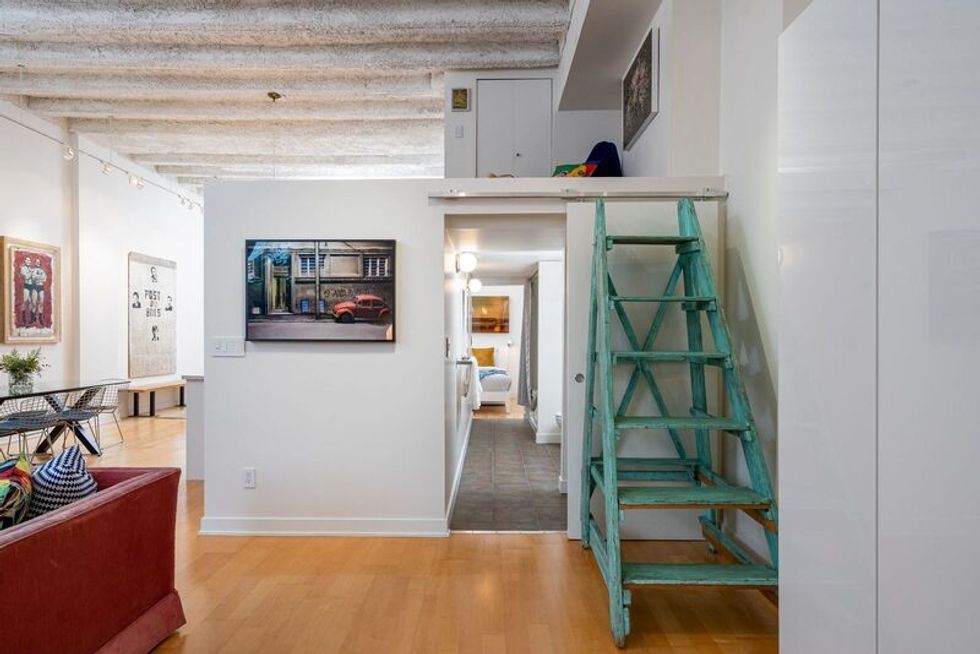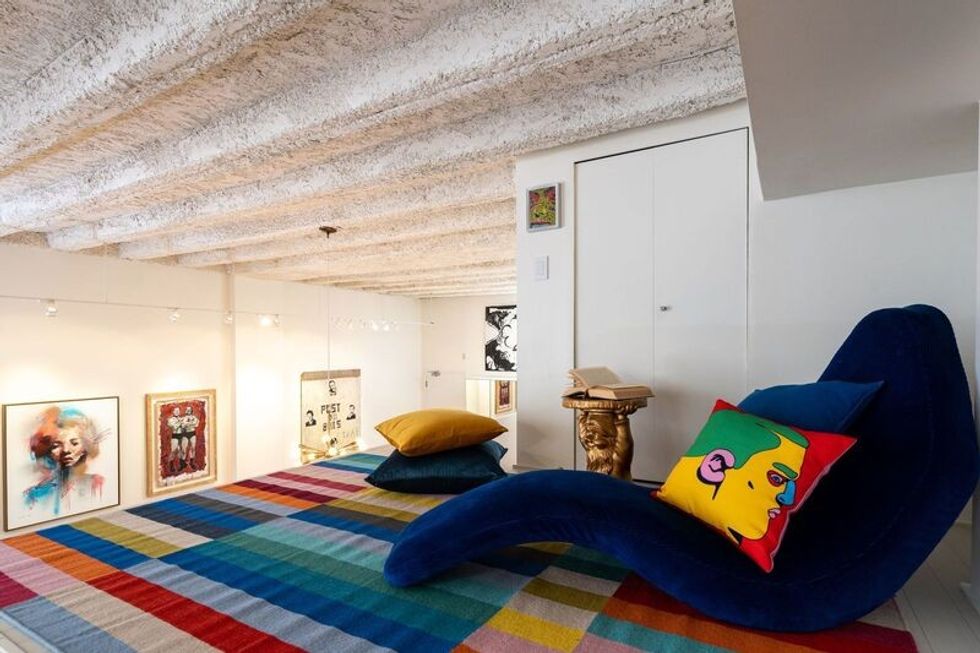 BATHROOM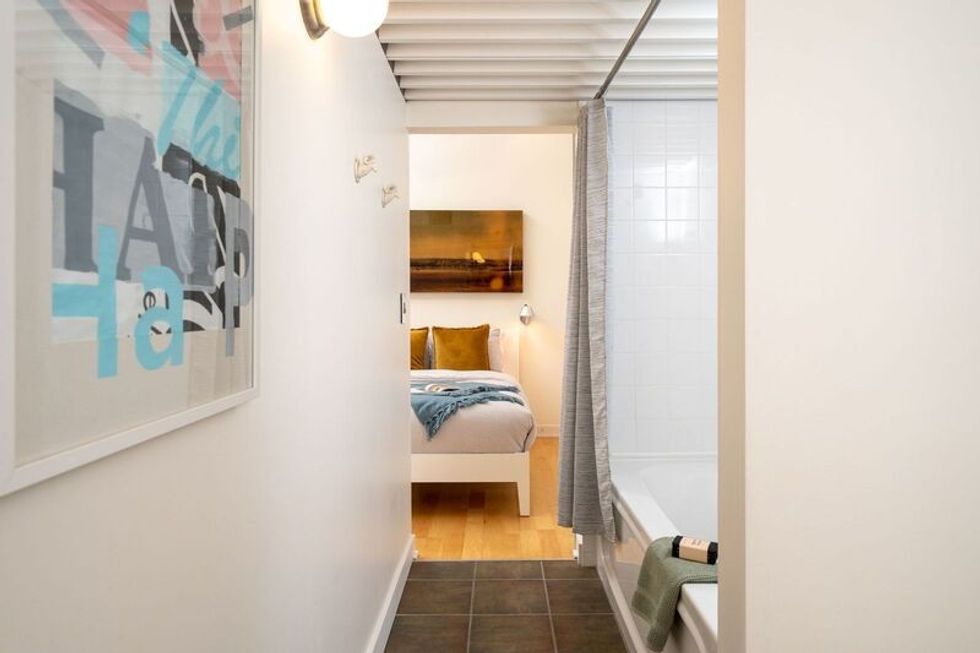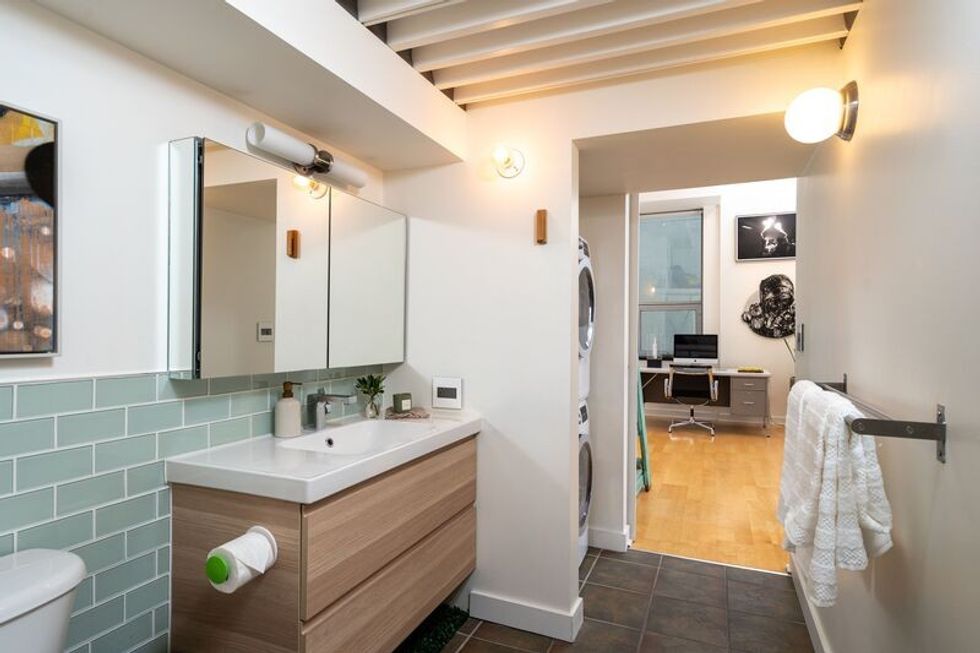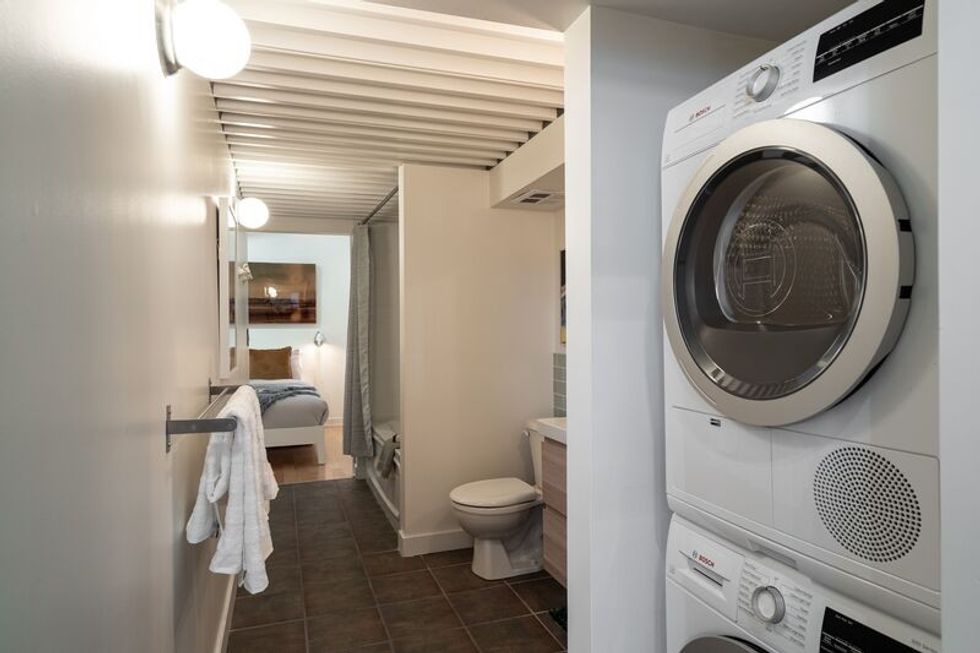 EXTERIOR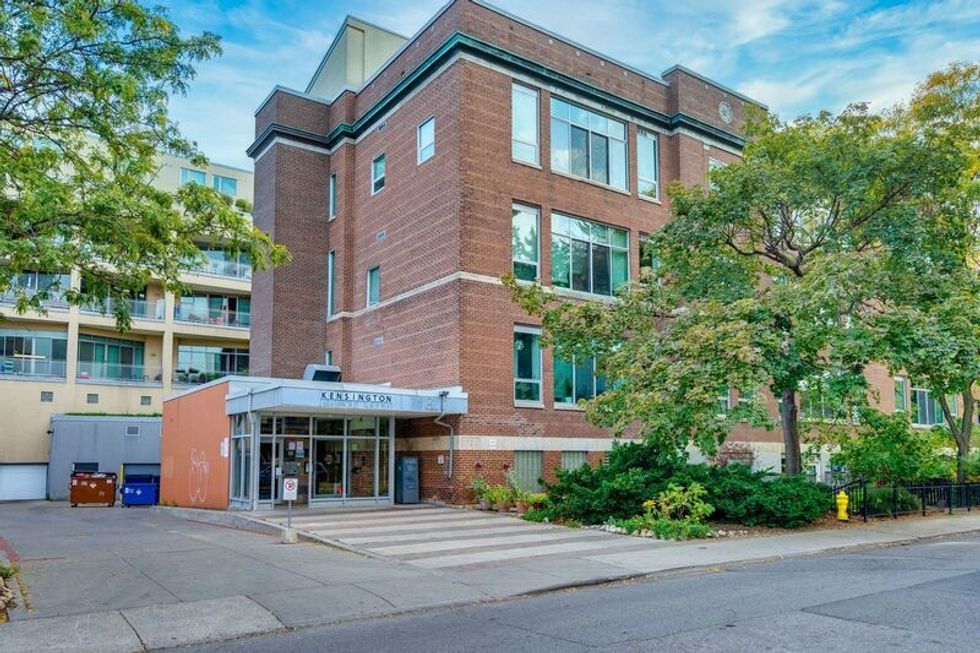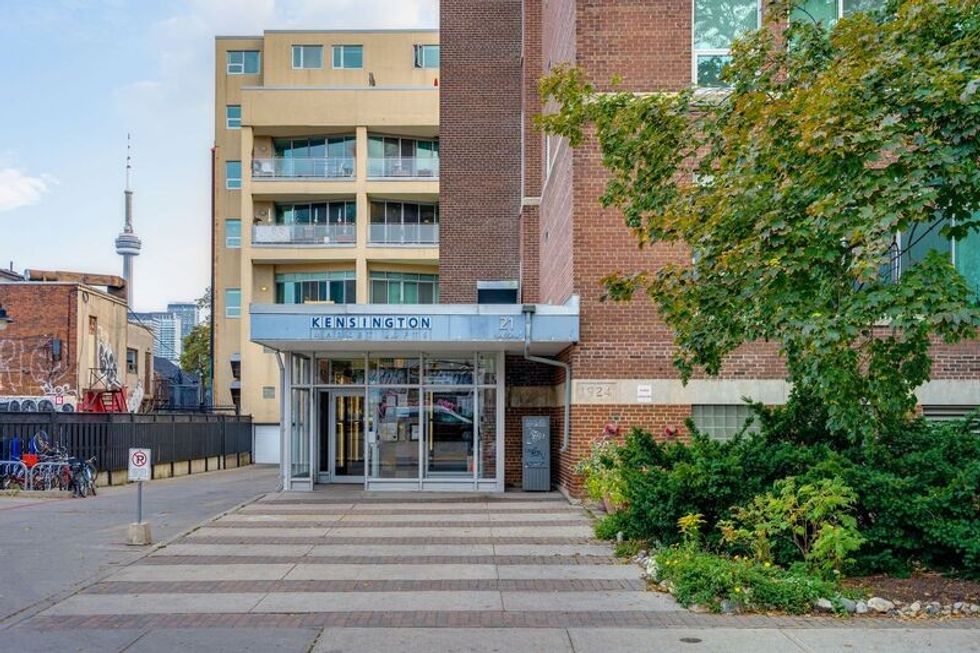 Listed