---
Easily one of the hottest neighbourhoods in Toronto, Leslieville is well-loved for its tree-lined residential streets, lively public spaces, lifestyle stores, art galleries, hip bars, gourmet food shops, and a growing list of cozy cafés and brunch spots.
However, in the years to come, the popular east-end neighbourhood will also be known for a new development that's set to rise in a historic, century-old food manufacturing facility at 462 Eastern Avenue.
Formerly known as Weston Bread Factory, which used to churn out the popular 'Wonder Bread' brand, the building is transforming into 'Wonder Condos', an 8-storey development that will preserve some of the building's heritage elements, while also ushering in a new era of modern living.
And after closing its doors in 2014, the abandoned bread factory will once again be a hive of activity, after the building is converted into a charming collection of authentic lofts, condos, and townhomes. Occupancy for the development will launch in fall 2022.
READ: Toronto's United Building Promises a Future Brighter Than its Already-Storied Past
A joint project of Alterra and Graywood, Wonder Condos has been designed to respect the site's industrious roots, and is sensitive to the brick and beam character of the original heritage structure.
The design both restores and extends the brick masonry of the former bread factory, while incorporating a modern steel and glass structure that will lead the building into the 21st century.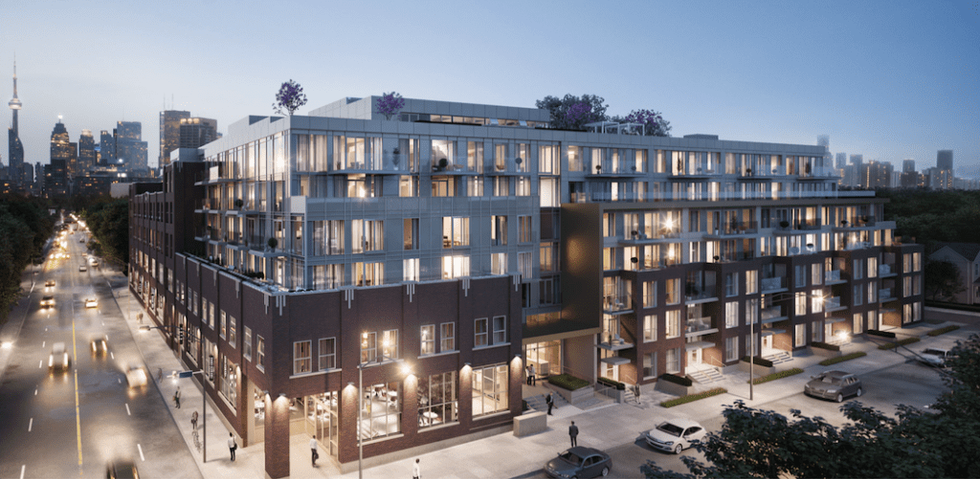 The design features a stepping of building heights and a low-rise integration that will allow for suites with large terraces that overlook the city, and the surrounding Leslieville neighbourhood. To match the vibrancy of the neighbourhood, the architectural design also includes a retail component fronting along Eastern Avenue.
"Wonder Condos fits perfectly into what we do best: create masterfully crafted buildings that go on to define neighbourhoods," said Robert Cooper, President and CEO, Alterra. "Through the renewal of both the interior and exterior spaces, we'll breathe new life into this iconic landmark and create a new place of wonder in Toronto's burgeoning east side."
When completed, the building will feature all the hallmarks of a quintessential hard loft: high ceilings, exposed brick walls and beams, and black-framed heritage windows. Yet, the building will still feel new thanks to its sleek and modern finishes, like exposed metal shelving in the custom kitchens, high-end appliances (including a wine fridge), industrial inspired light fixtures, metal stairs, and glass railings.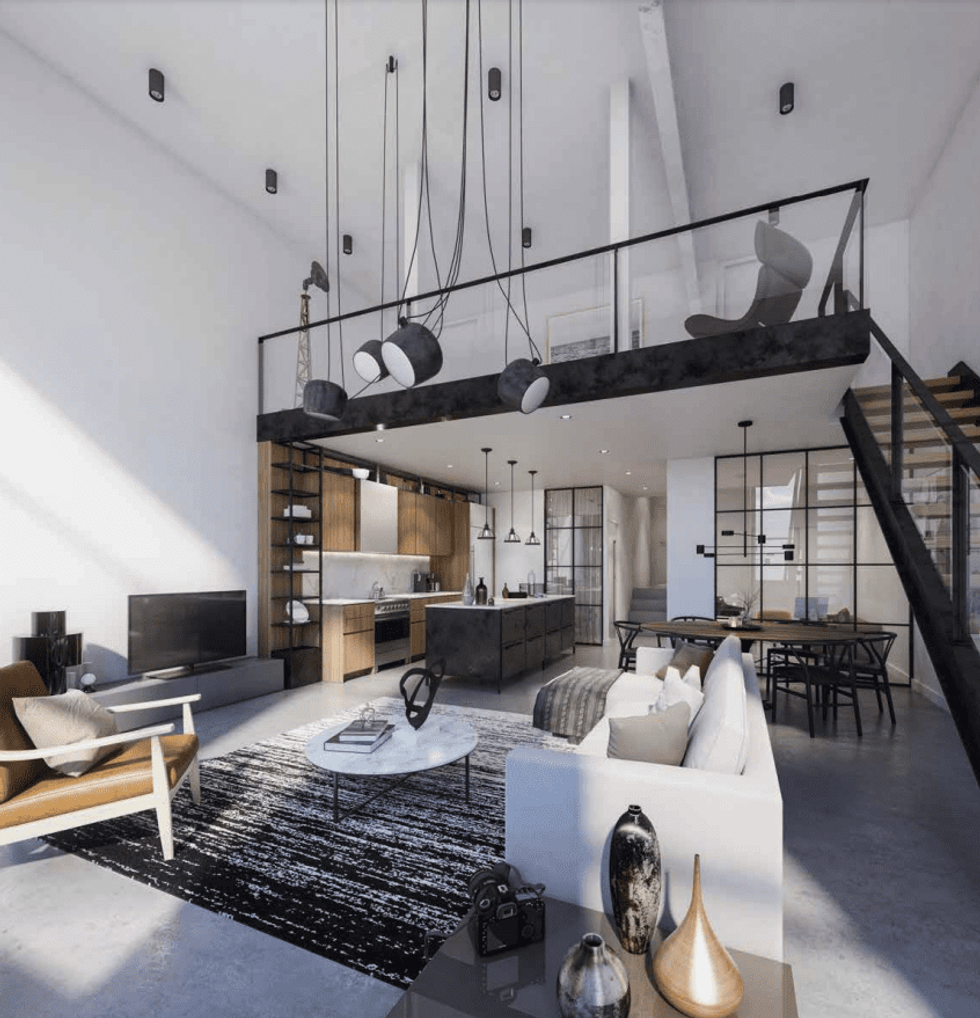 With suites featuring open-concept layouts, soaring windows, and spacious balconies, residents will have ample space to enjoy life. And with chef-inspired kitchens and spa-like bathrooms, the suites are the perfect place to spend time in.
"Infused with historic character and offering all the comforts of modern living, these lofts are truly one of a kind," said Michael Krus, Lead Designer, TACT Design.
"Beautifully crafted and appointed, many featured exposed brick walls, and oversized industrial-style interior glazing, while others enjoy 2-storey volumes with upper-level master suites. A variety of these combinations give these loft suites their unique character and heighten the quality of living," added Krus.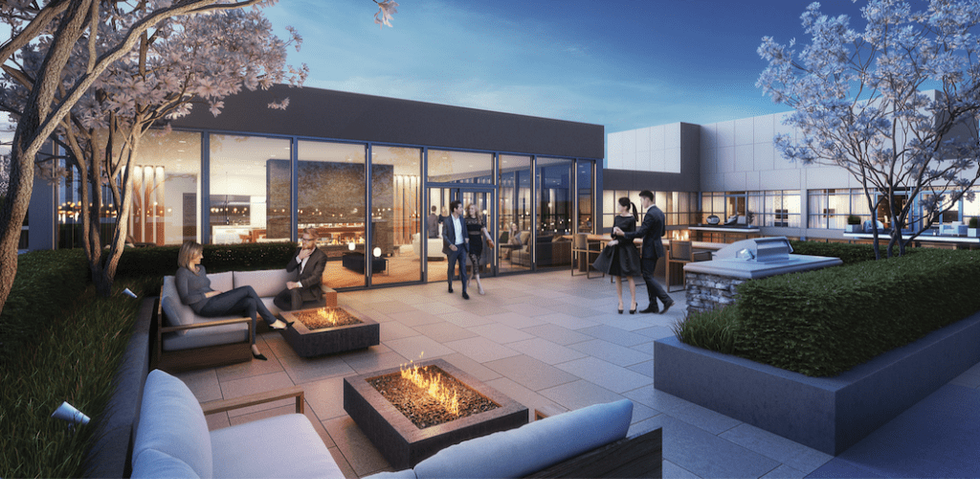 With heritage elements integrated into the design, Wonder's one-of-a-kind public spaces will showcase a harmonious balance between old and new.
In keeping with the changing times, those choosing to work from home can take advantage of the spacious Co-working lounge and offices on the ground floor. Or, for those looking for a place to enjoy a board game or a movie night, the building's family room will be the ideal spot to gather.
Away from the bustle, on the building's lower level, there's a gym that has been designed to "replenish the body, mind, and soul." There's also a moving room, a dog wash, and a lobby lounge for residents to enjoy.
Up above on the eighth-floor terrace, the rooftop lounge serves as the ideal place to unwind once the sun goes down. Here you'll find various sun decks, a BBQ lounge, and alfresco dining overlooking Logan Avenue. Inside, there's a dining room, a lounge, and an entertaining kitchen for residents to enjoy.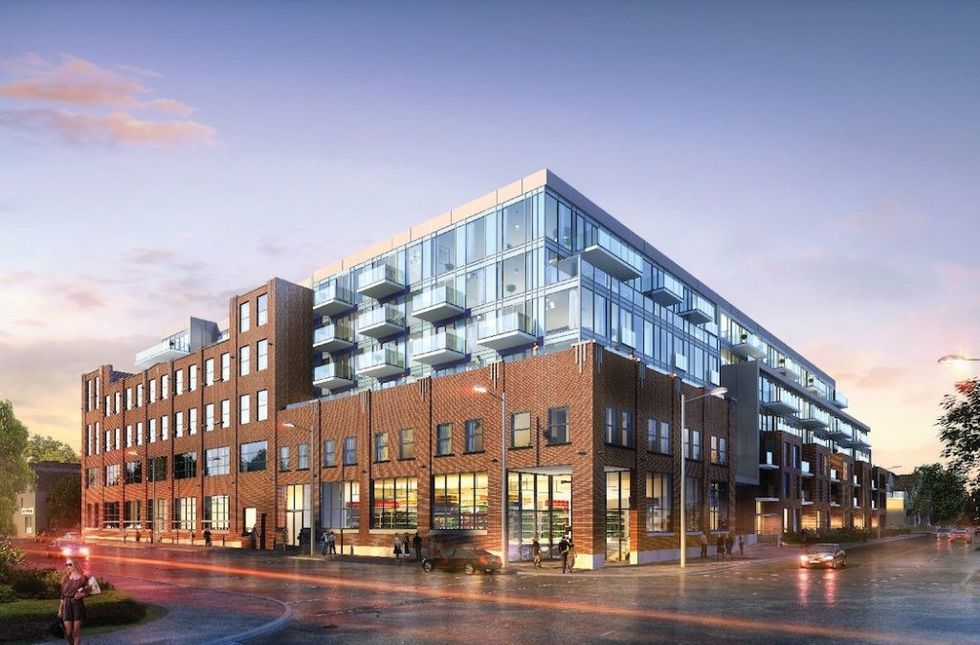 "To live in a piece of history while taking advantage of the innovation and growth emerging in the east end. Our team has worked hard to make sure that these unique suites offer a level of detail, finish and esthetic, that not only meet our purchaser expectations but exceed them," says Stephen Price, President and CEO, Graywood.
"WONDER Heritage Lofts are yet another example of how we can use our collective experience to create something truly exceptional. We feel like this exclusive and limited collection of homes are a chance for residents to be part of both old and new Toronto."
If you've been dreaming of one day calling Leslieville home, Wonder Condos might just be the perfect opportunity to make that dream a reality, while it also presents the chance to own a slice of history.
---
This article was produced in partnership with STOREYS Custom Studio.
Future Developments