Muskoka might be Ontario's cottage country mecca, but it's not the only northern area that's seeing booming property sales -- even entering off-season -- in the midst of the COVID-19 pandemic.
New data from the Canadian Real Estate Association (CREA) shows residential home sales recorded through the MLS system for the Kawartha Lakes Real Estate Association Inc. reached a total of 192 units in August. This sum surges 77.8% over sales recorded in August of 2019.
---
There were 190 new residential listings last month, according to the report, which meant a 5.6% (10 listing) increase year-over-year.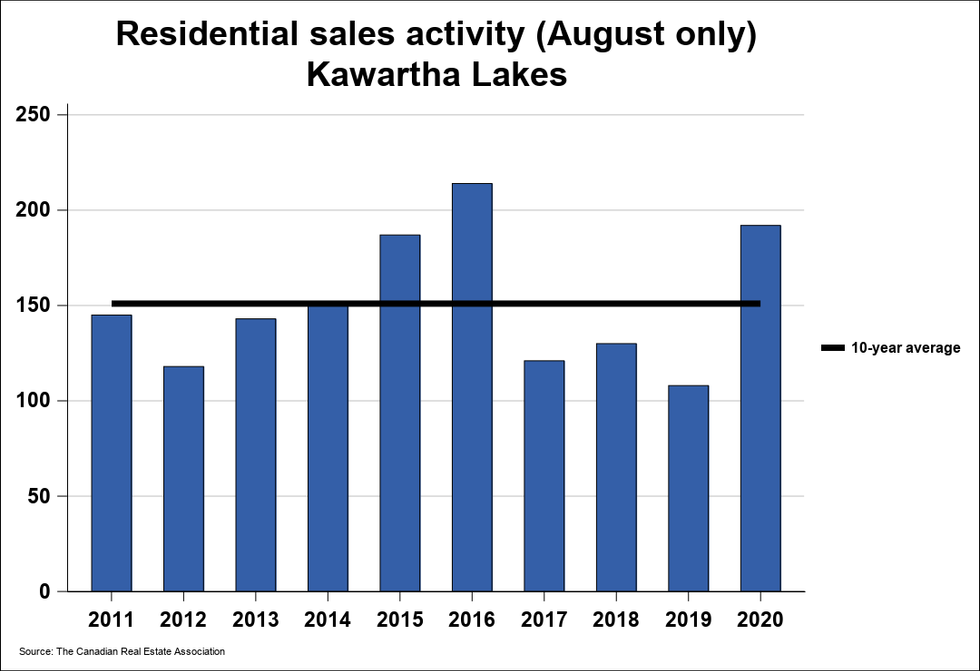 READ: Muskoka Property Sales Continued to Set Records Across the Board in August
Where year-to-date numbers are concerned, the jumps continue, as home sales have totalled 946 units from January through August 2020 -- up 11.6% from the same period last year. At the end of August, active residential listings numbered 224 units, which shows a "substantial decline" of 56.3% from the same point in 2019.
"Overall supply is trending at historically low levels for this time of year," the report states.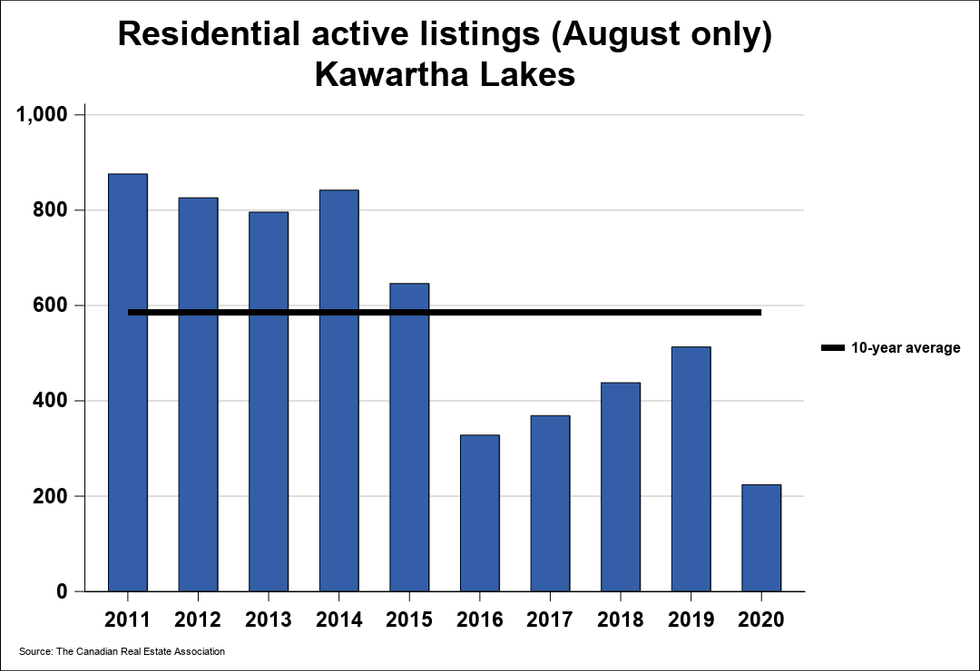 Months of inventory -- the number of months it would take to sell current inventories at the current rate of sales activity -- numbered 1.2 at the end of August. At the same time last year, data showed a recorded 4.8 months, while the long-run average stands at 4.1 months for this time of year.
According to graphed data, months of inventory stats have only neared such a low point in 2016, where the bar hovers just under the two-month mark.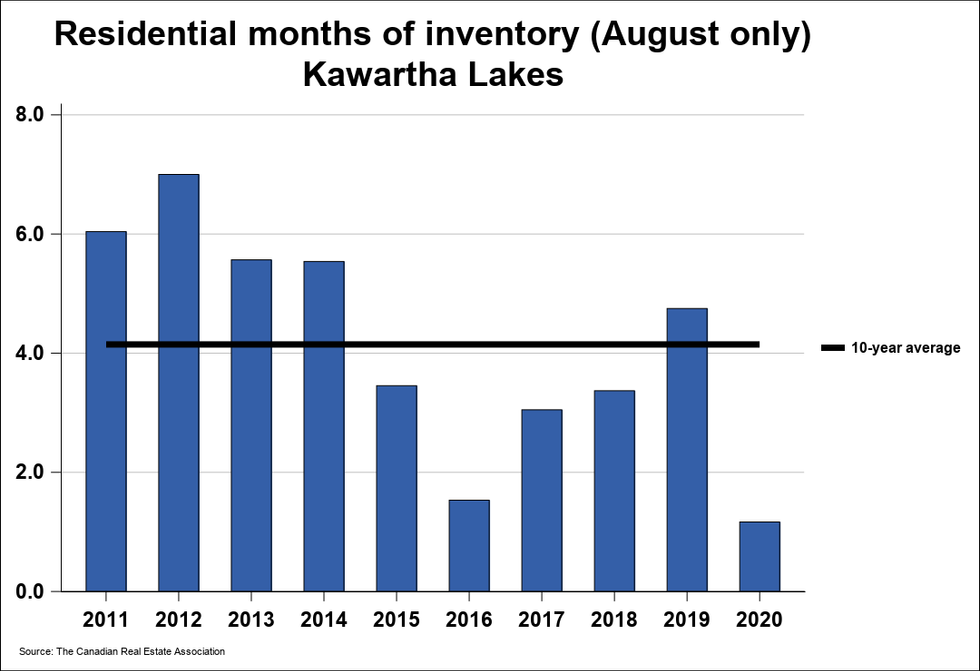 Though impressive, the numbers recorded across the Kawartha Lakes region aren't as dramatic as those reported for the Lakelands last month. In Muskoka, over the course of August, 735 properties were sold, with 325 of those being waterfront (an increase of 23.1% from August 2019), and 410 being residential non-waterfront (a jump of 34% from the same month last year).
Where year-to-date numbers are concerned, waterfront sales totalled a record of 1,547 units from January to August, an increase of 36.9% from the same period in 2019. Non-waterfront sales are also up through the first eight months of the year, though not quite as dramatically; a total of 2,137 units sold means a 10.2% increase from the same period last year.
Across the board, the data set records for the region, yet again. However, it's important to keep in mind that the two areas are incredibly varied, and offer vastly different opportunities to potential-buyers hoping to snag a cottage country haven.
For those uninterested in jumping into the massively-competitive Muskoka market, the Kawartha Lakes region is a worthy competitor. But if any of the currently-listed homes pique your fancy, don't hesitate to stake your claim. After all, in as little as 1.2 months, these properties could all be spoken for.
Kawarthas