---
This week, The Daniels Corporation announced the passing of its founder and Chairman Emeritus, John H. Daniels. A press release publicizing the news specified that Mr. Daniels passed away peacefully at his home in Toronto on Saturday, October 22.
"We wish to extend our deepest condolences to Myrna and the entire Daniels family for this tremendous loss," said Mitchell Cohen, President and Chief Executive Officer of The Daniels Corporation, in the release. "John Daniels was a visionary developer who passionately embodied the ideals of social responsibility. He was an innovator and city-builder who will always be the north star and guiding light that drives our mission and values.  John Daniels built a legacy of positive impact on this city and country, and he will be deeply missed."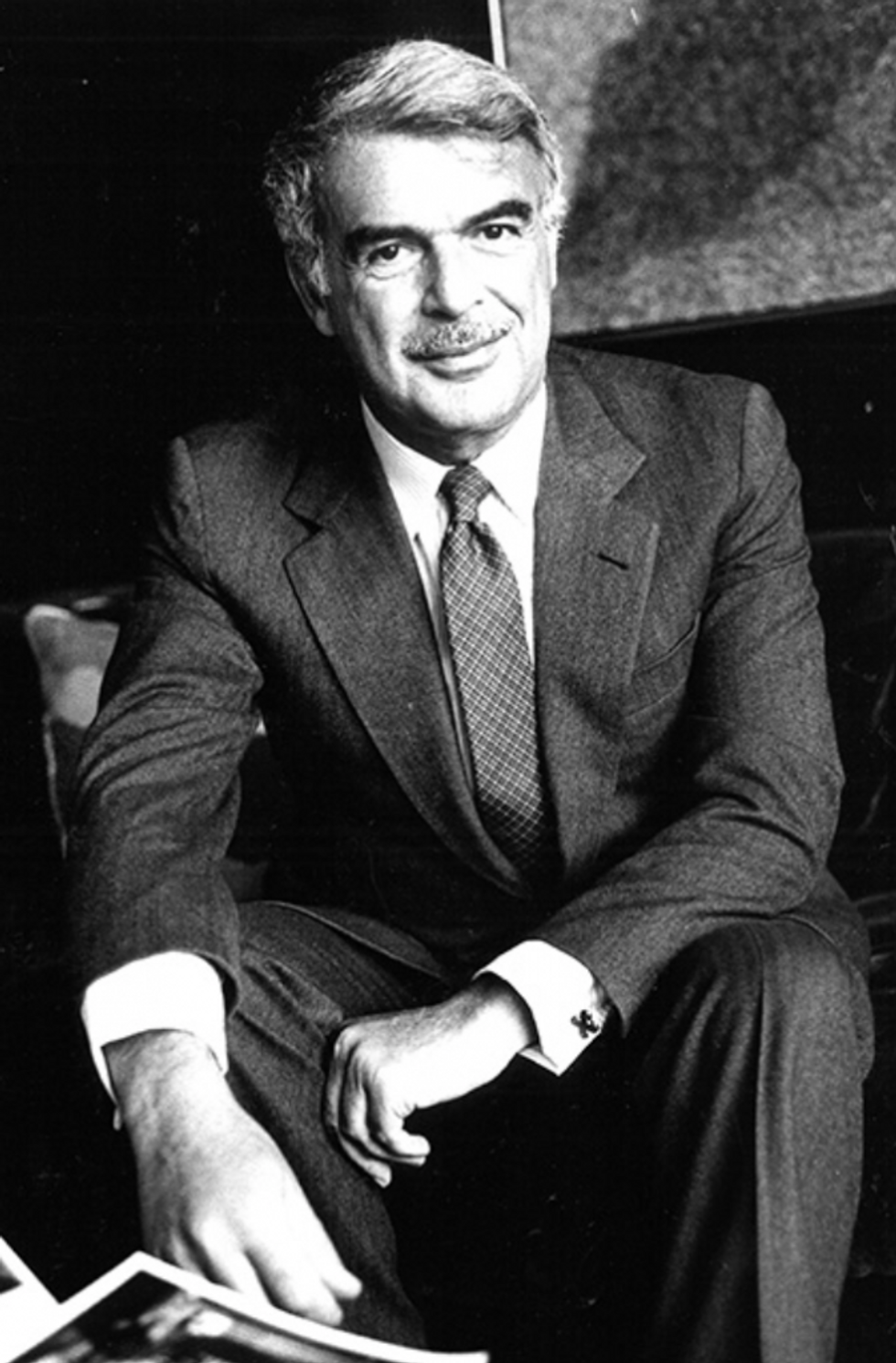 The Daniels Corporation
Daniels was a first-generation Canadian, and a success story at that. He had quite a quintessential Toronto rise, studying architecture and urban design at the University of Toronto and graduating in 1950. The faculty now holds his namesake. In 1953, Daniels formed his own development company. That was his first taste at a career in real estate.
Over the course of his illustrious seven-decade career, Daniels made his mark on Canadian real estate in many ways. In 1981, Daniels served as Chairman and CEO of Cadillac Fairview Development Corporation, after climbing the ranks for more than 20 years. And in 1983, he established The Daniels Corporation -- placing importance on corporate responsibility and profitability alike.
Over those years in leadership, Daniels was instrumental in the development of the Toronto Eaton Centre, TD Centre, Erin Mills community in Mississauga, and revitalization of Toronto's Regent Park community, amongst more -- and his contributions didn't stop at real estate. Daniels is to credit for the Toronto Sun newspaper, Cineplex Odeon Corporation, and Festival of Festivals, which later evolved into the Toronto International Film Festival.
Daniels was also a known philanthropist and was "guided by a strong social conscience rooted in his own experience as an immigrant to this country," U of T President, Meric Gertler, said in an In Memoriam, published today. Daniels and his wife Myrna have reportedly donated more than $30M to the university, which has helped the John H. Daniels Faculty of Architecture, Landscape, and Design to quadruple enrolment and become what it is today.
"John and Myrna's incredible generosity propelled the University to become a major international hub for architecture and design, both through transforming the spectacular Daniels Building and through their unstinting support for talented undergraduate and graduate students," continued Gertler. "We will miss him greatly."
Through their charitable foundation, the Daniels family has also contributed to SickKids, the Associated Hebrew Schools in Toronto, and the University Health Network.
In those ways and more, his legacy will live on.
Real Estate News