British Columbia is known for its lush nature, mountains, and water. The Okanagan Valley is known for much of the same, along with its vineyards and wineries. The Cowichan Valley on Vancouver Island -- and particularly, one equestrian estate that just hit the market -- has, perhaps, the perfect mix of both.
---
The Cowichan Valley takes its name from its original Indigenous inhabitants, the Quw'utsun people, and is rooted in a word that translates to "to warm one's back in the sun" -- hence the Valley's occasional nickname as The Warm Land. (Tourism Cowichan says Cowichan is located in the only maritime Mediterranean climate zone in Canada, and has the warmest year-round temperatures in the country.)
The Cowichan Valley is located in the southern end of Vancouver Island, northwest of Victoria. Now, an incredible equestrian estate has just been listed in one BC's most idyllic locations, surrounded by a mature-growth forest, the Koksilah Ridge, and Lake Cowichan.
Kelvin Creek also runs through part of the property, and the Trans-Canada trail is just a quarter mile away.
READ: Sprawling Winery and Equestrian Estate Hits the Abbotsford Market
The property itself is a sprawling 287 acres, which means it essentially has its own valley. The original farmhouse was built in 1896, but has been completely remodeled and renovated, so you'd never be able to detect its age. It's now home to four bedrooms and four bathrooms, with 6,976 sq. ft of living space spread out across three storeys.
Specs
Address: Contact agent for location details
Bedrooms: 4
Bathrooms: 4
Size: 6,976 sq. ft
Lot size: 287 acres
Price: $17,900,000
The kitchen on the main floor doesn't only feature high-end appliances and a butler's pantry, but also a beautiful conservatory-like dining area, with a domed skylight that welcomes the sun in.
Around the rest of the house, you'll find a library, a study, an entertainment room, two laundries, and a wine cellar, all of which could make you forget that you're technically inside a farmhouse.
Where that cozy farmhouse feeling does make an appearance is in the bedrooms, with their angular ceilings and windows overlooking the sprawling property.
Outside is where you'll find the 4,128 sq. ft horse stable, equipped with six stalls, each with their own outdoor paddock and stainless-steel watering systems. This isn't your run-of-the-mill stable, however, as the barn structure is made of Whistler basalt stone, completed with custom-fabricated concrete, an interlocking paver-floor surface, timber trusses, and barn doors made of fabricated metal.
---
Our Favourite Thing
This property is 287 acres. Two-hundred and eighty-seven acres. That sounds big, but it may not actually do it justice. For comparison: a football field is about 1.32 acres, which is to say this property is the size of over 200 football fields -- and every acre is beautiful.
---
The tack room -- where equestrian equipment is stored -- also boasts custom millwork, porcelain tile floors, a medical room, a kitchenette, and laundry.
Additionally, there is also a 175' x 65' jumping arena, with Euro-style yellow-cedar fencing that circles around the arena. The hay barn, constructed using 12" x 12" solid timber post-and-beam, is close to 2,600 sq. ft, which includes a heated workshop, a custom-made wooden workbench, storage racks, and additional storage space outside.
All in all, the estate is a haven for equestrians, but also non-equestrians, situated in one of the most beautiful locations in all of British Columbia. (And that's saying something.)
WELCOME TO ICONIC COCHIWAN VALLEY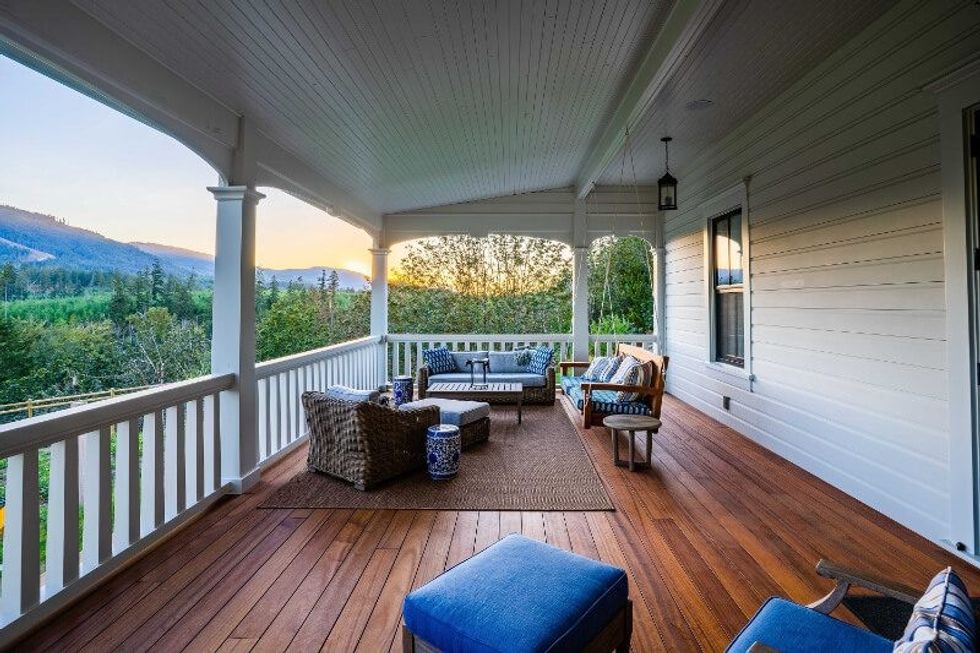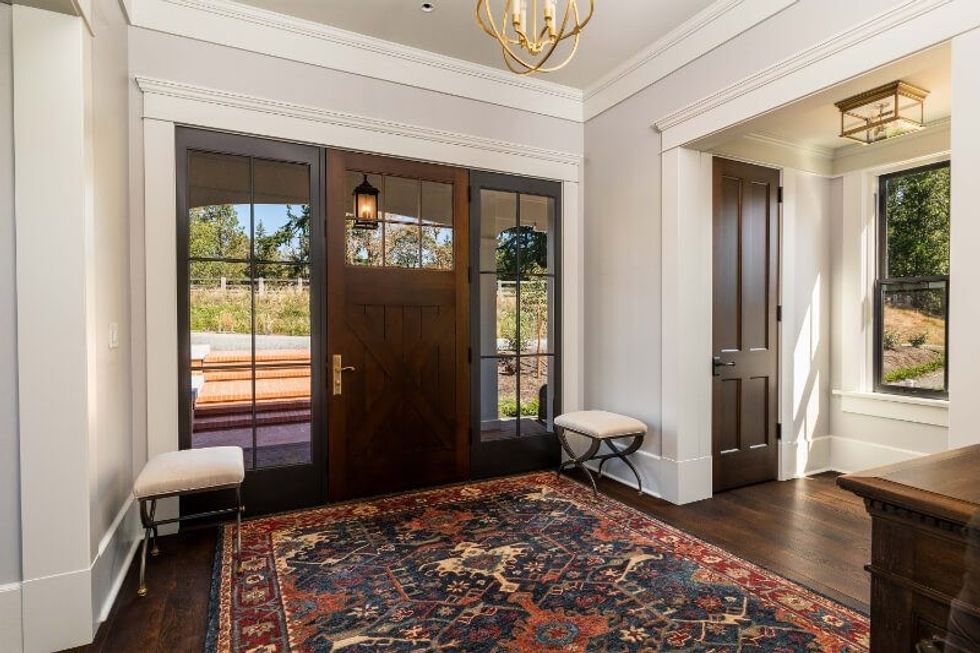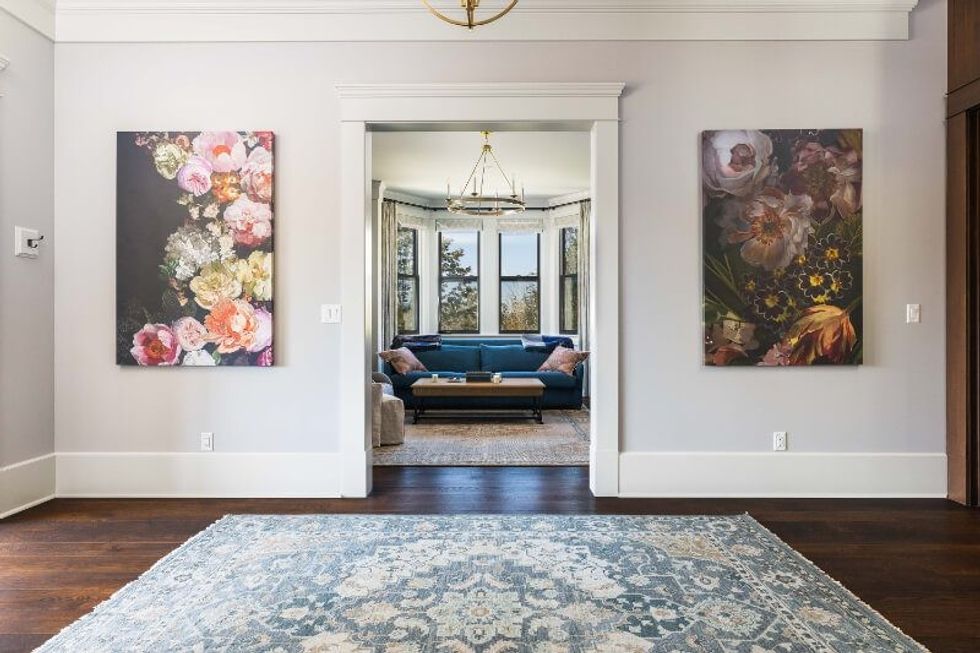 LIVING, DINING, AND KITCHEN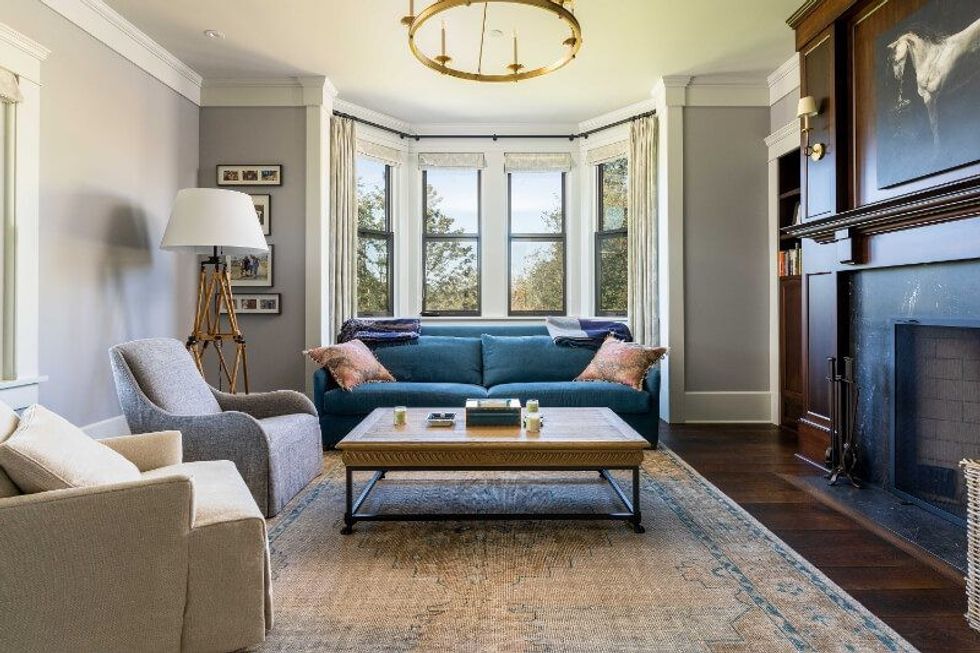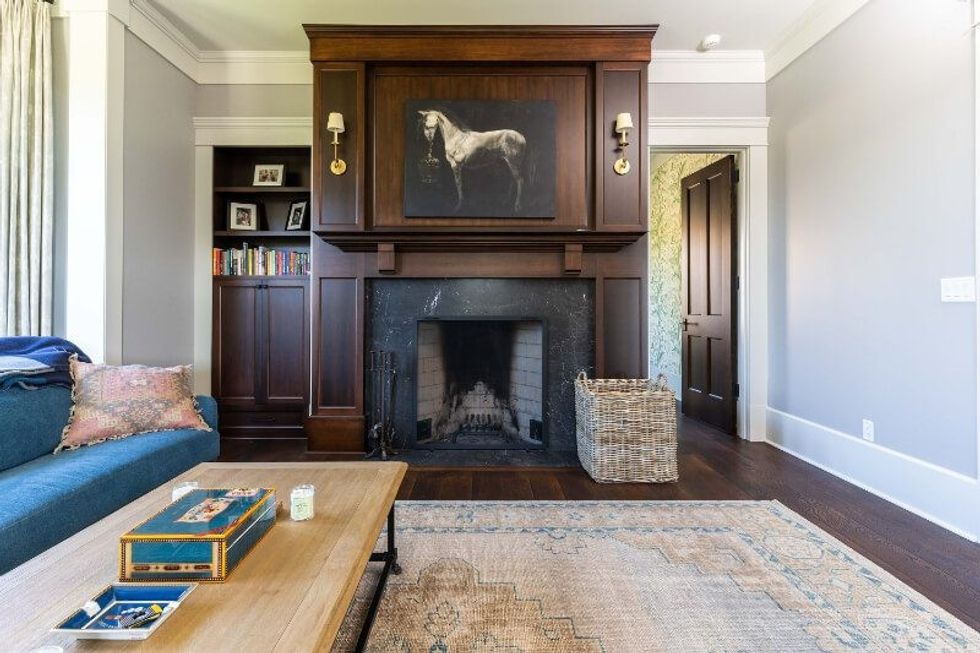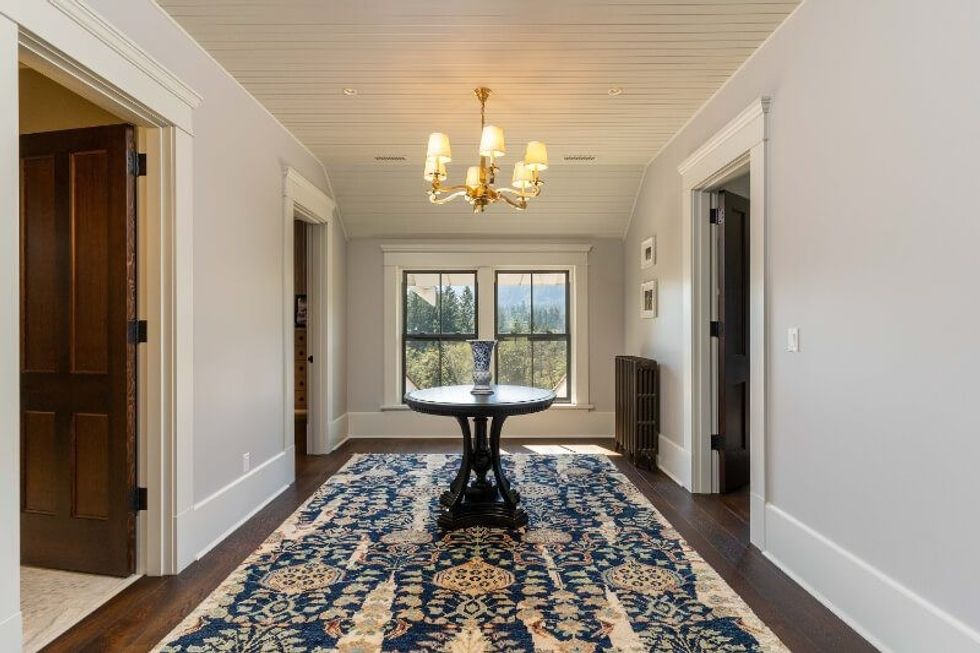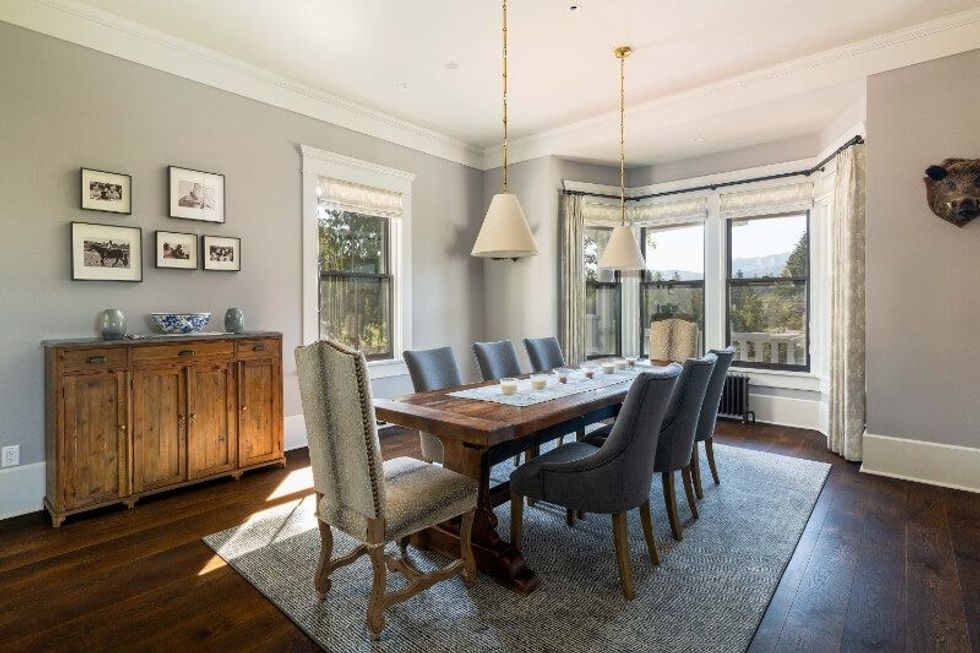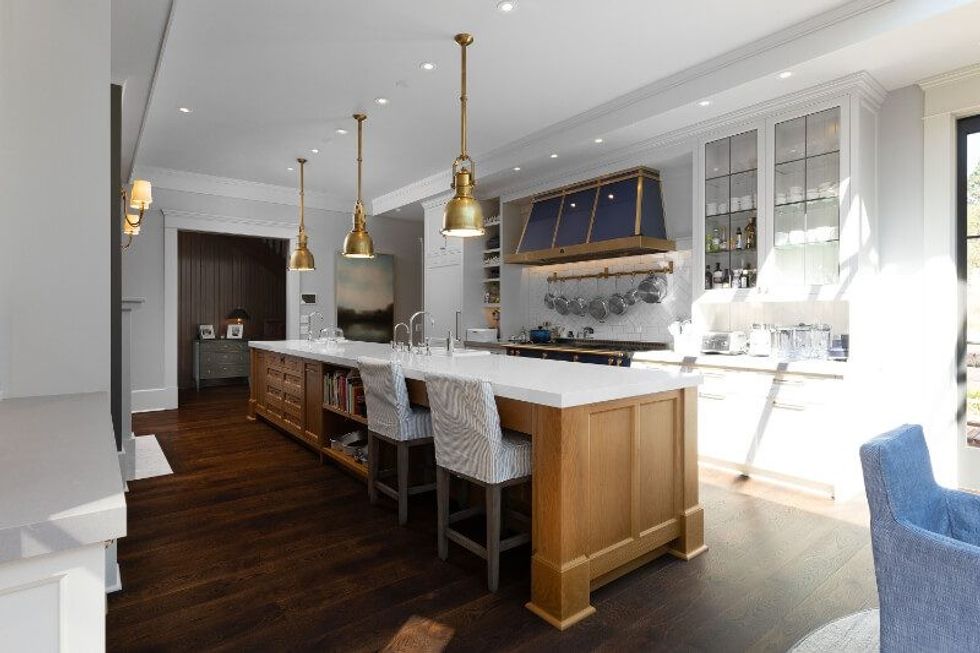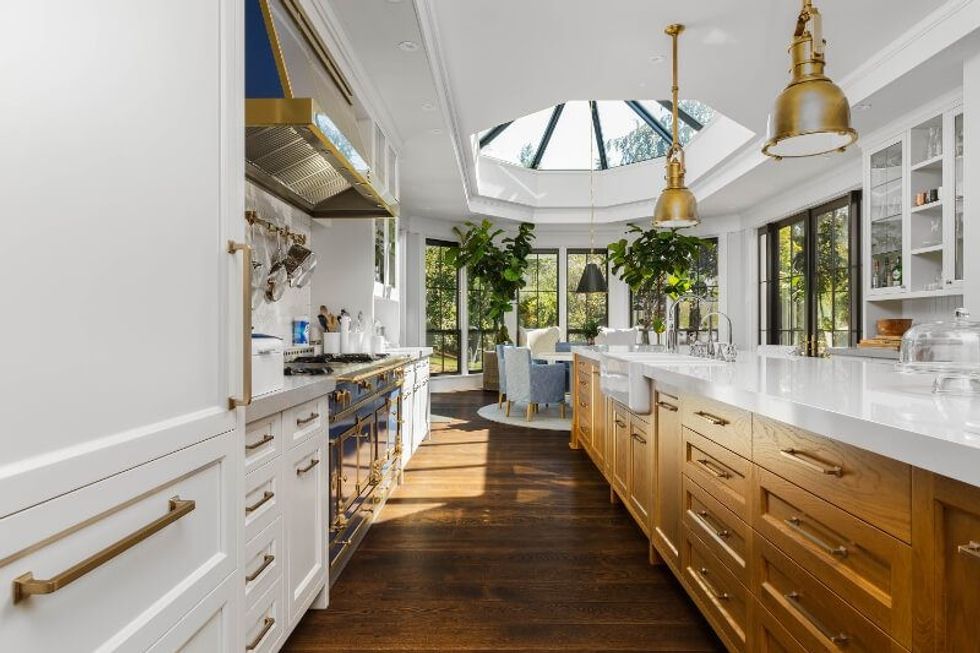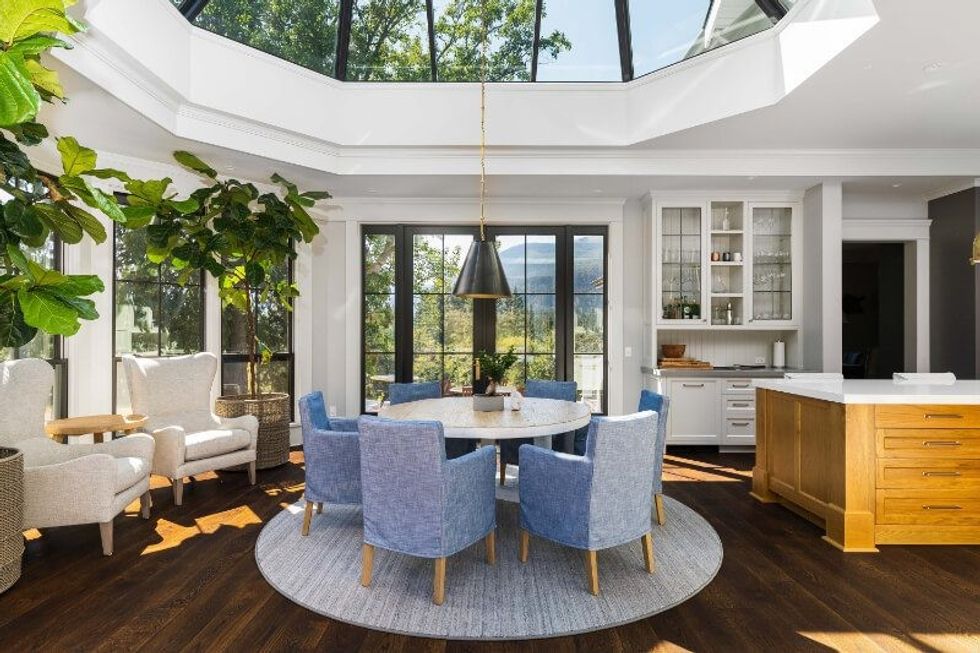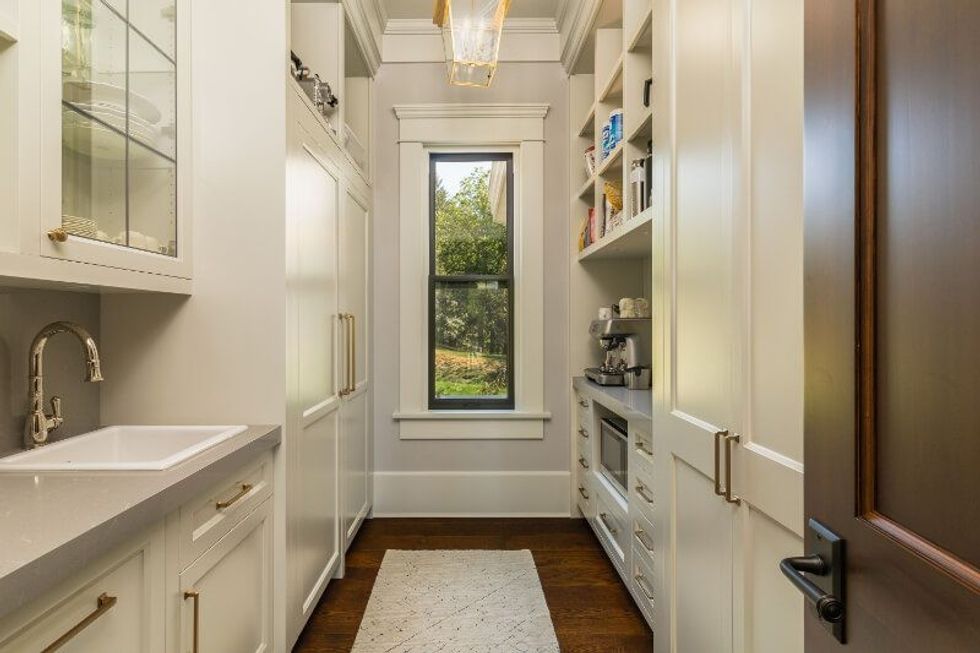 LOWER FLOOR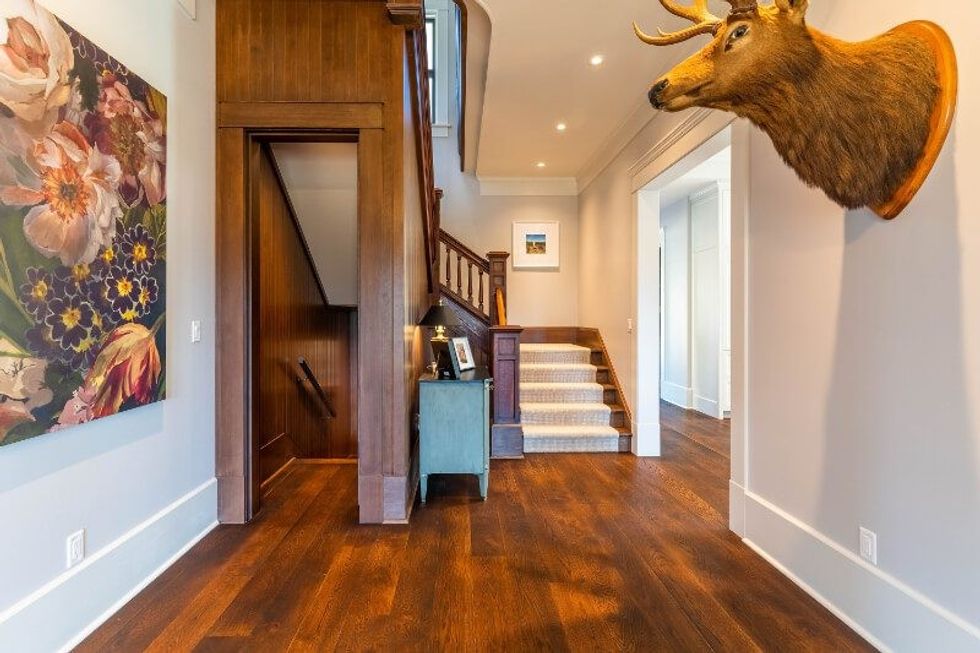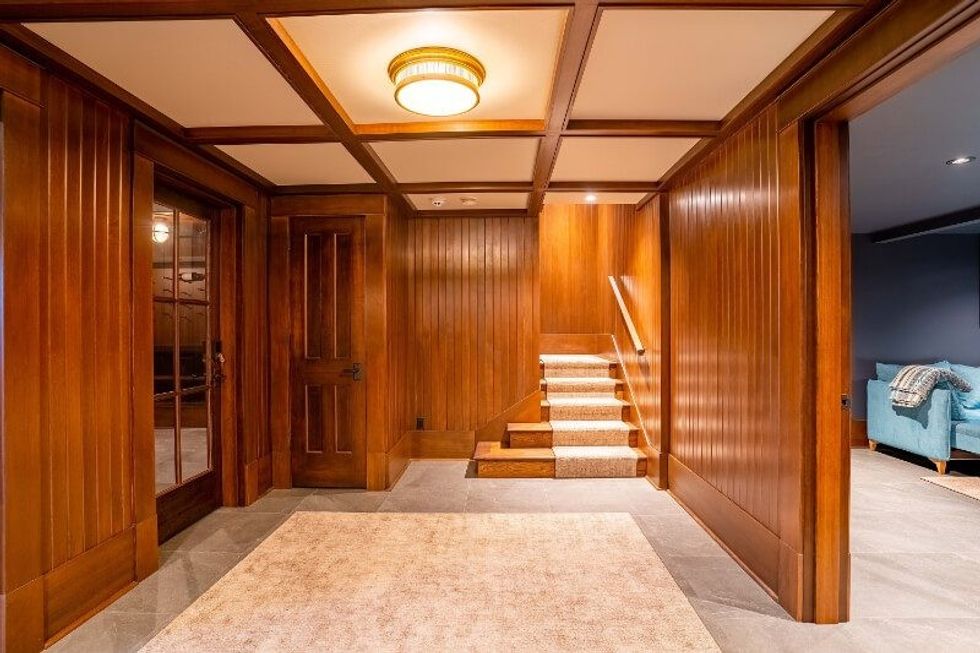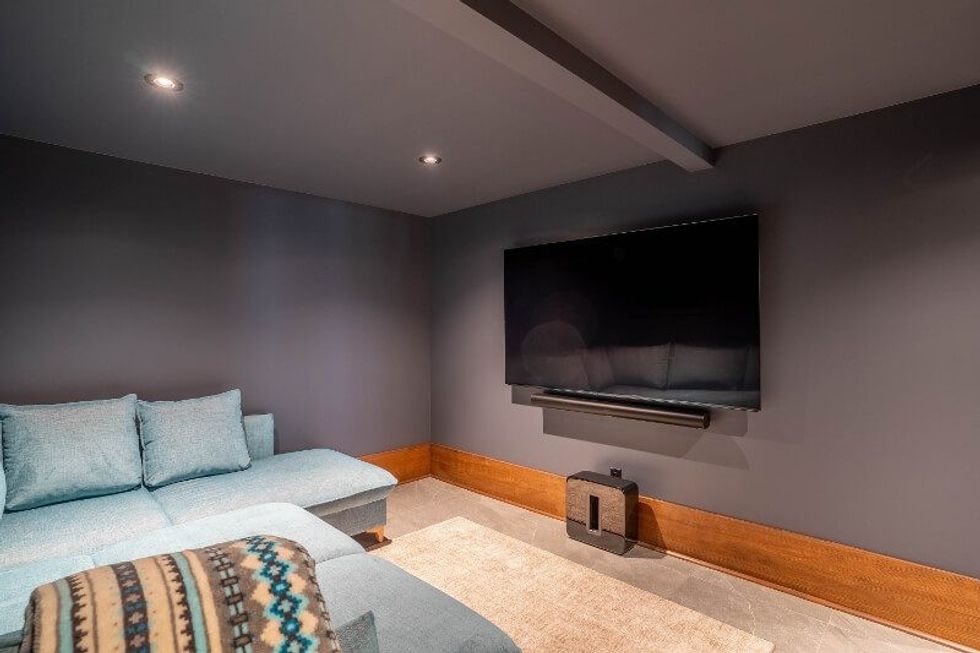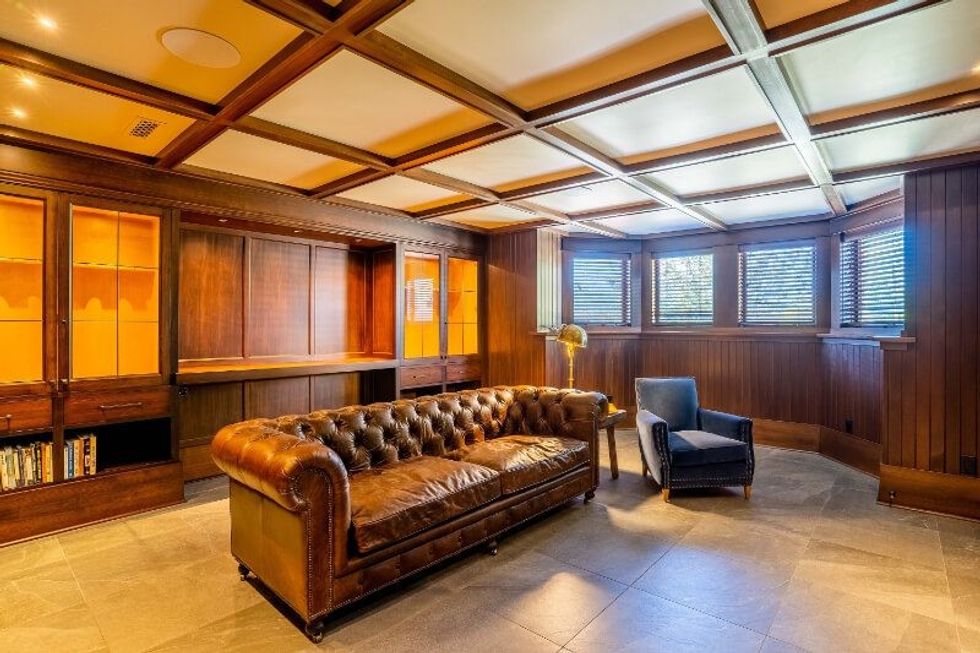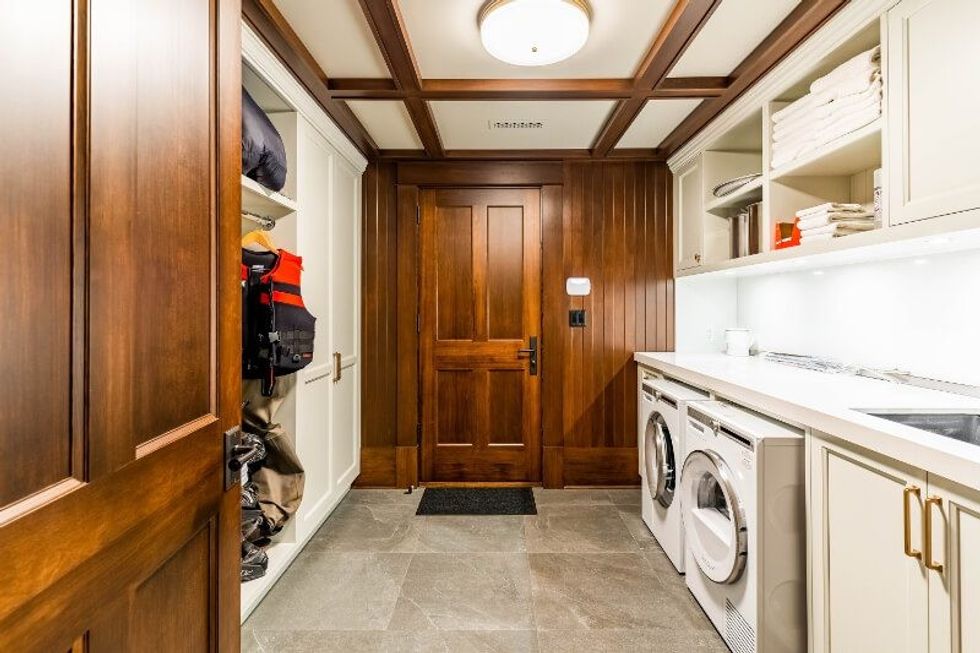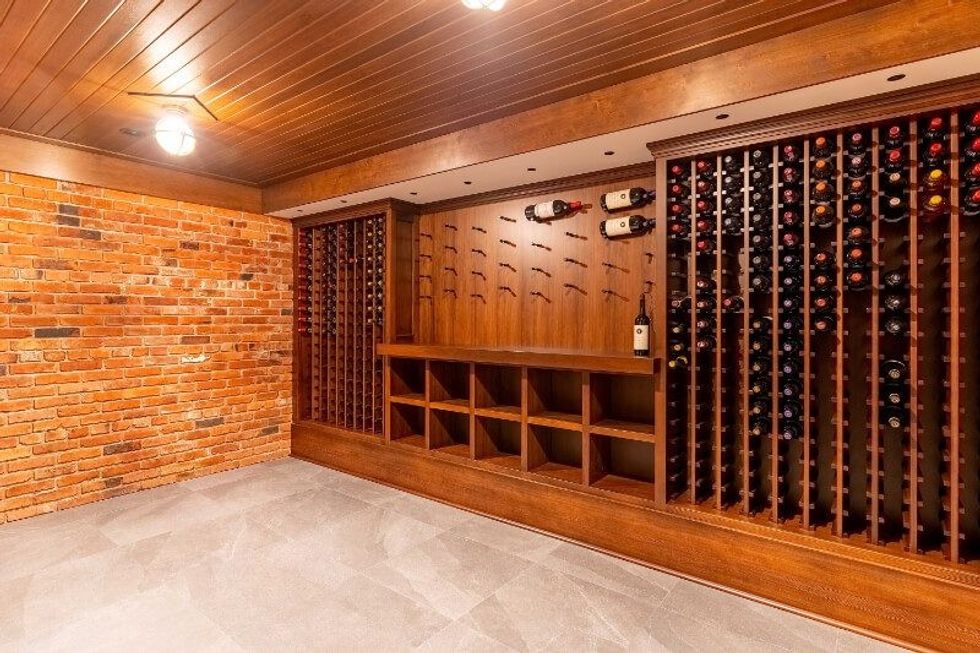 BEDROOMS AND BATHROOMS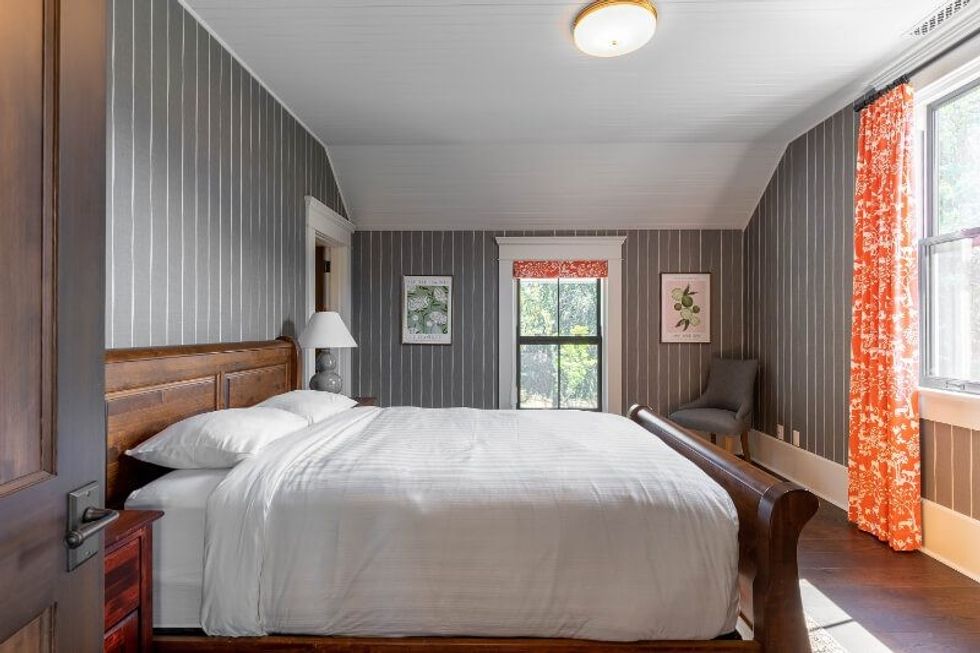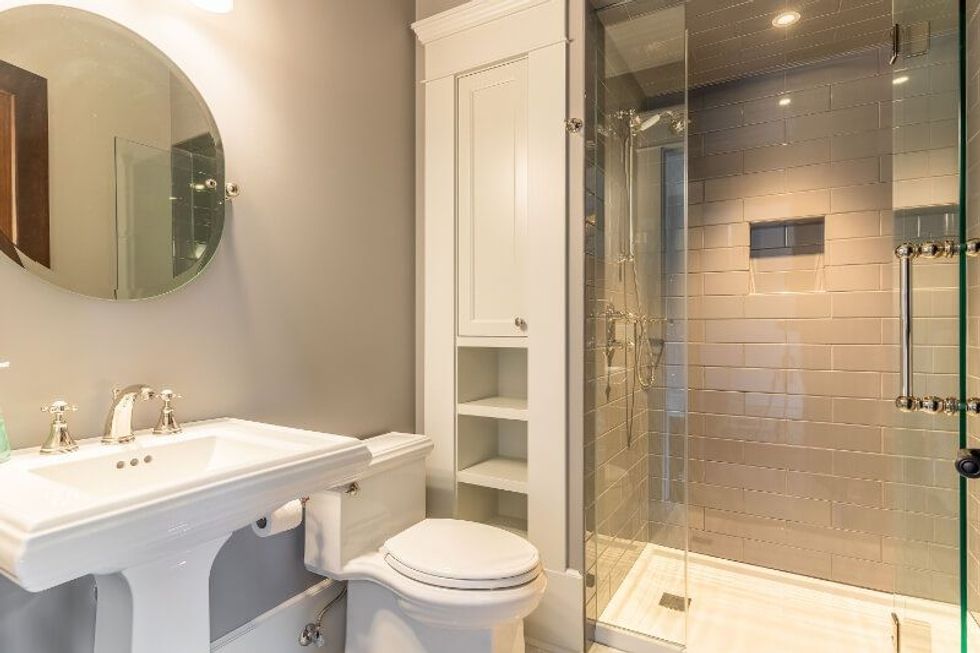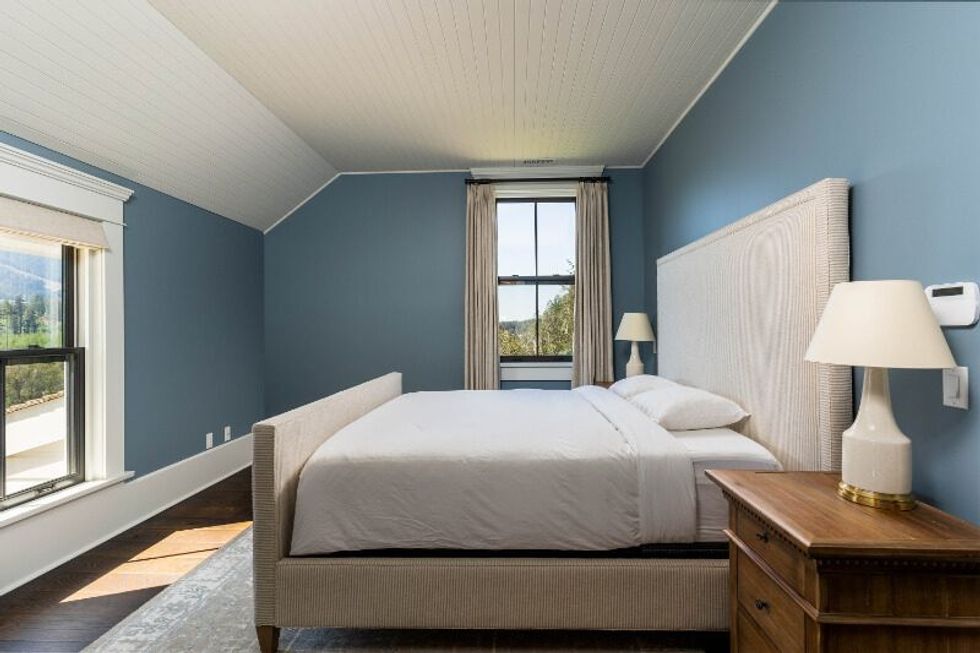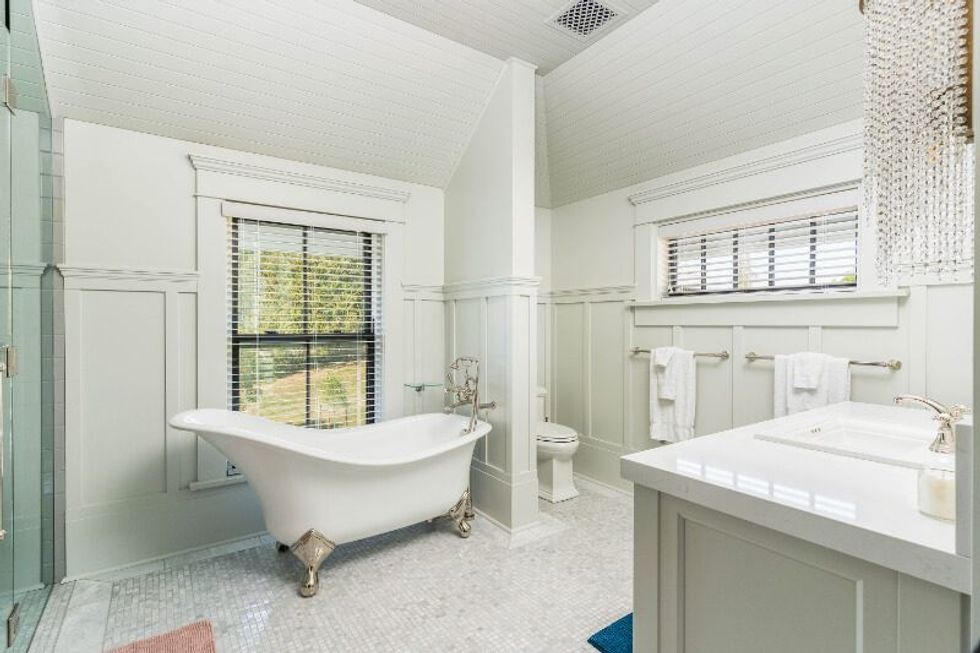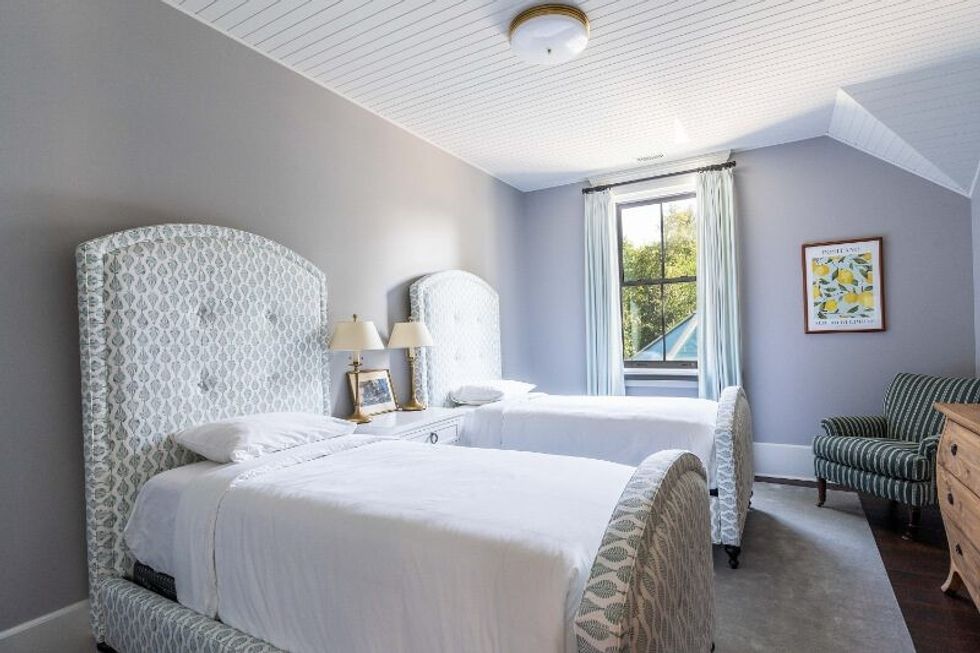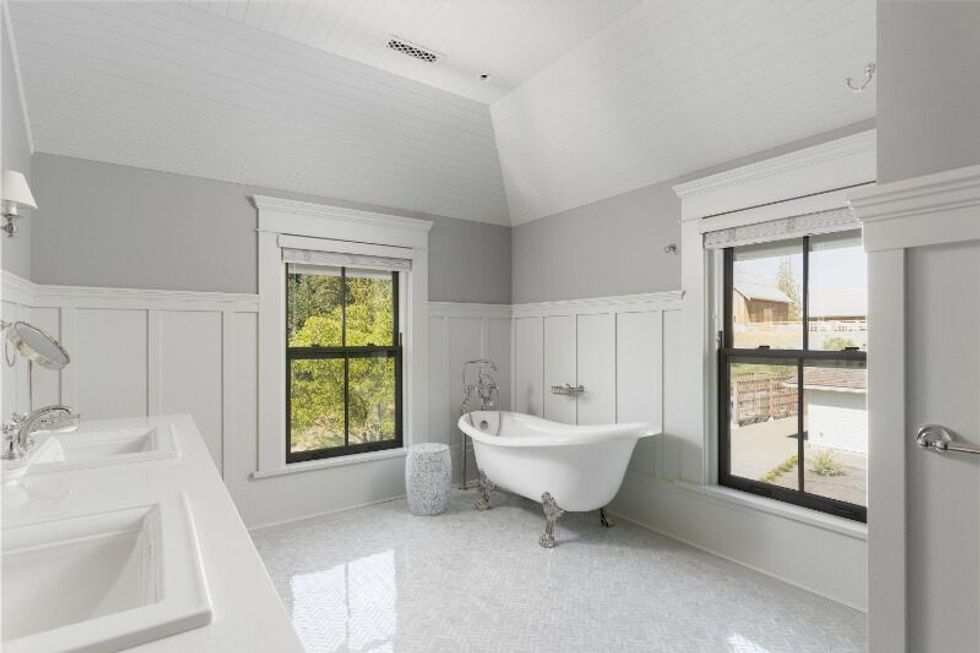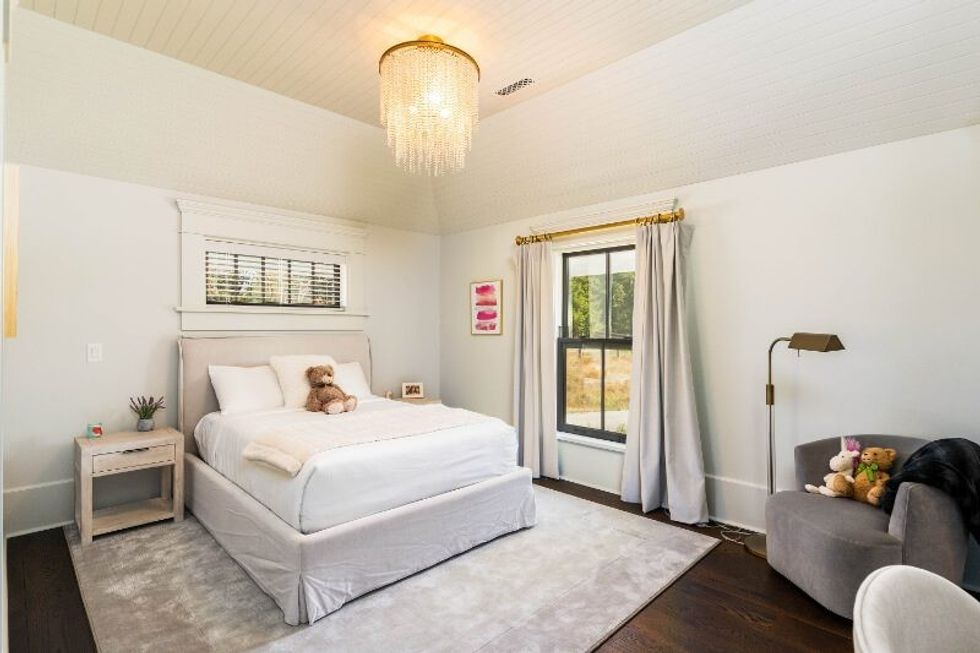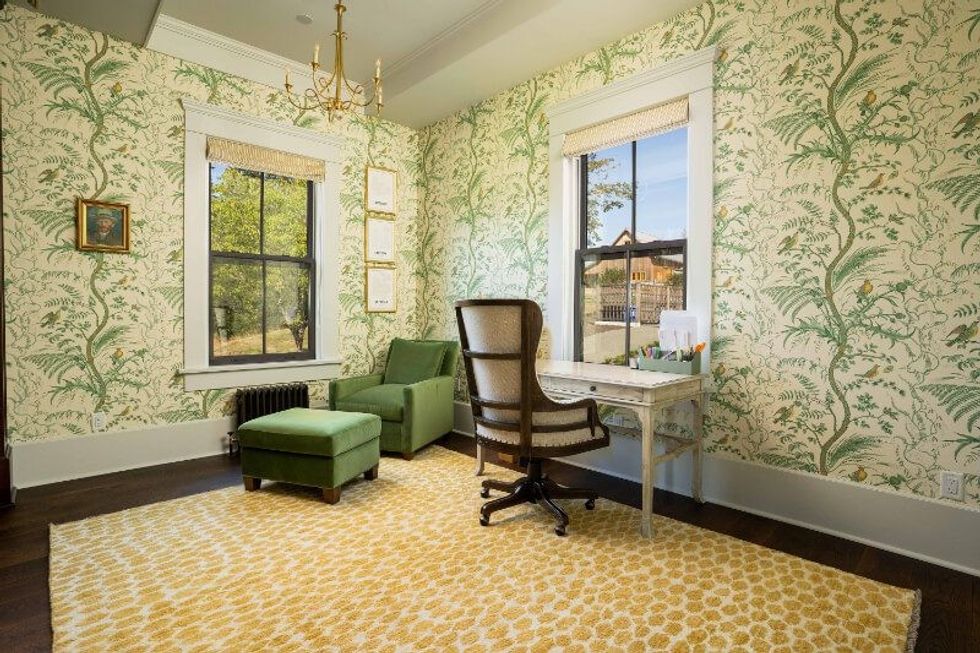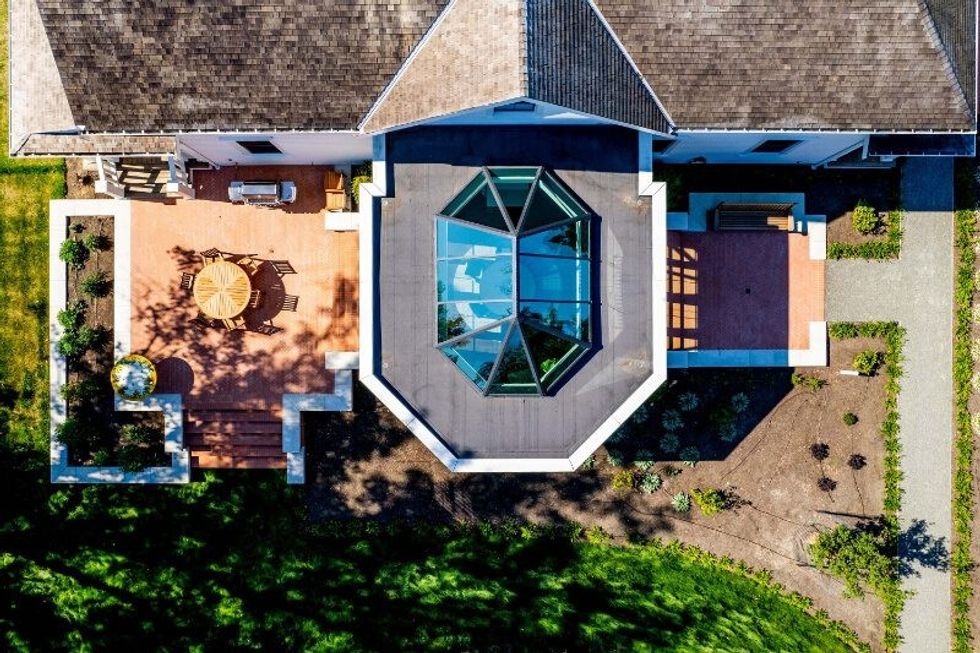 EQUESTRIAN FACILITIES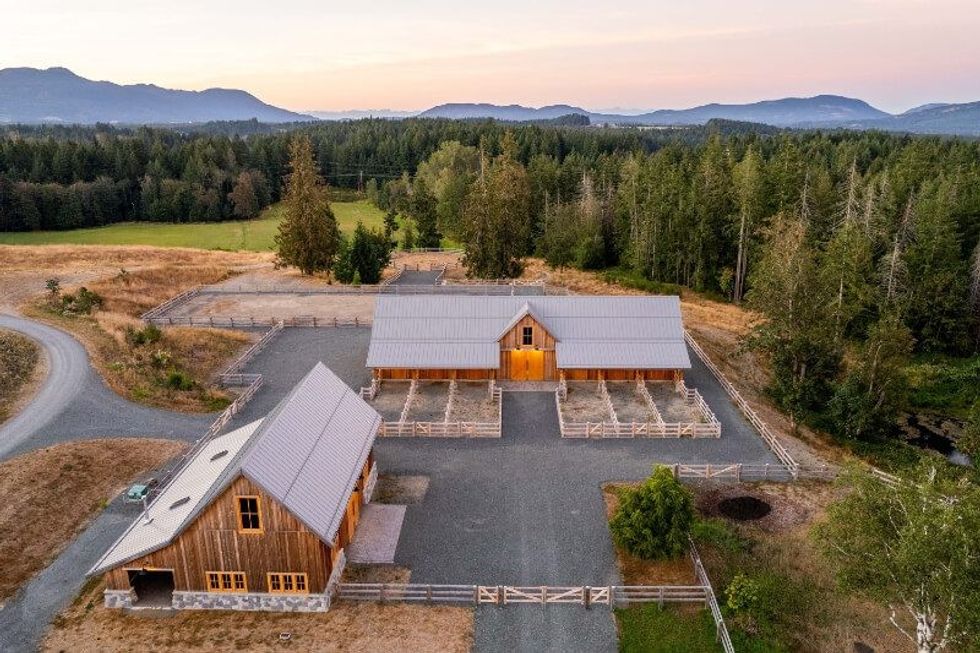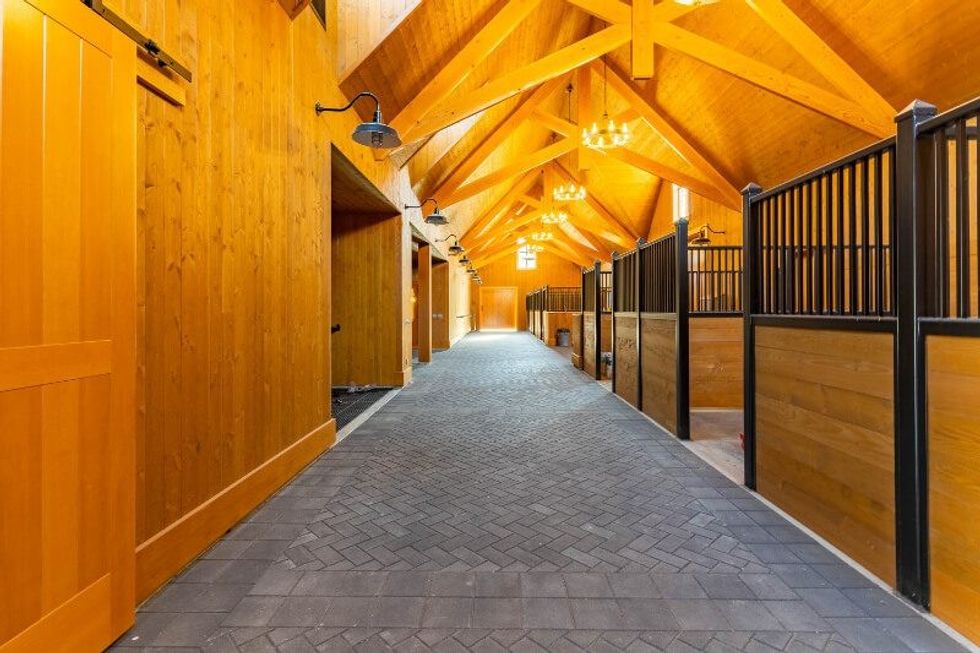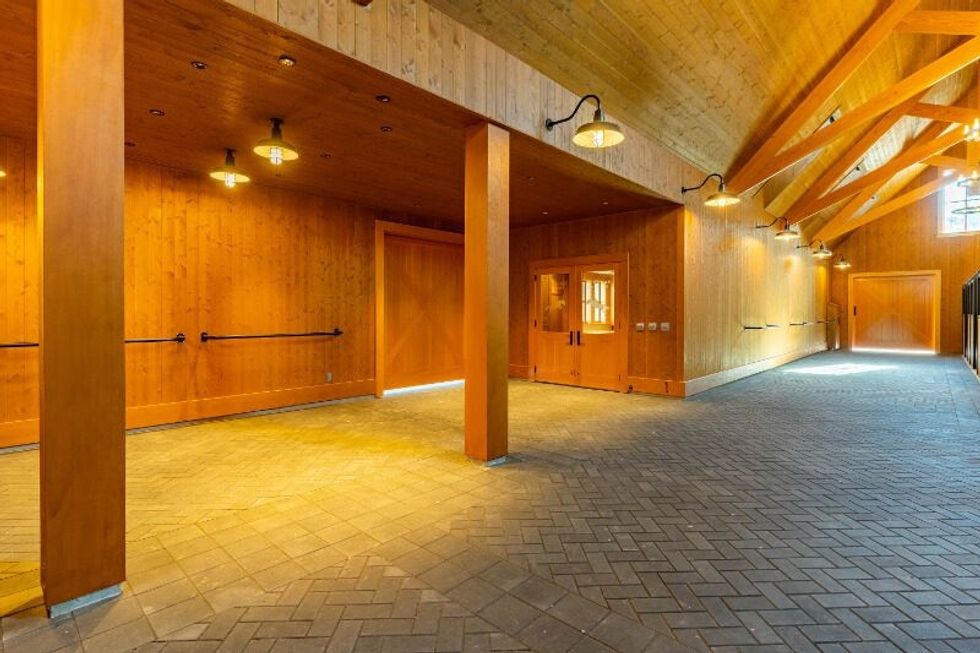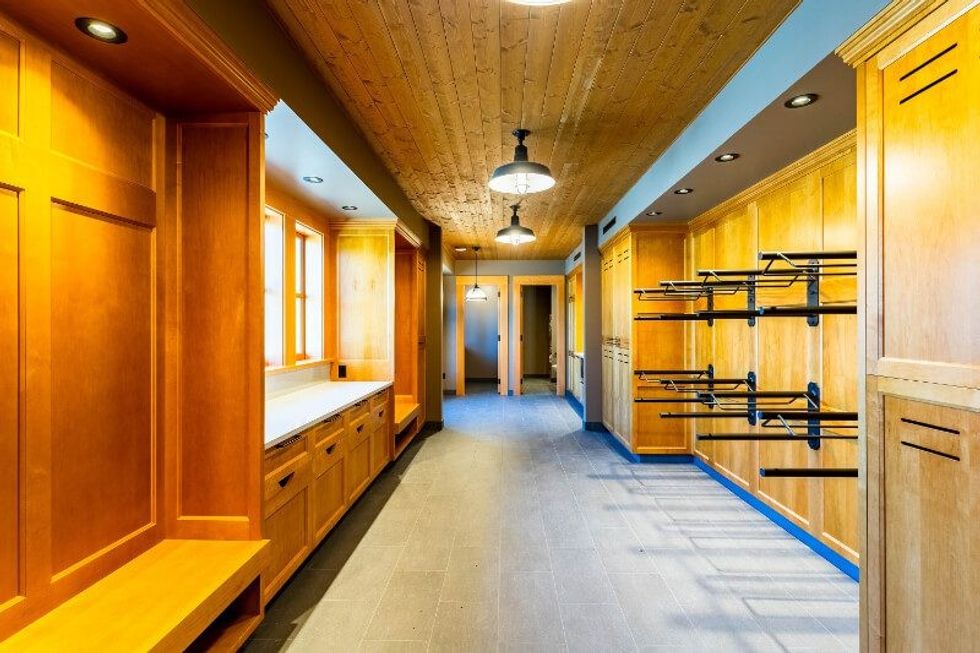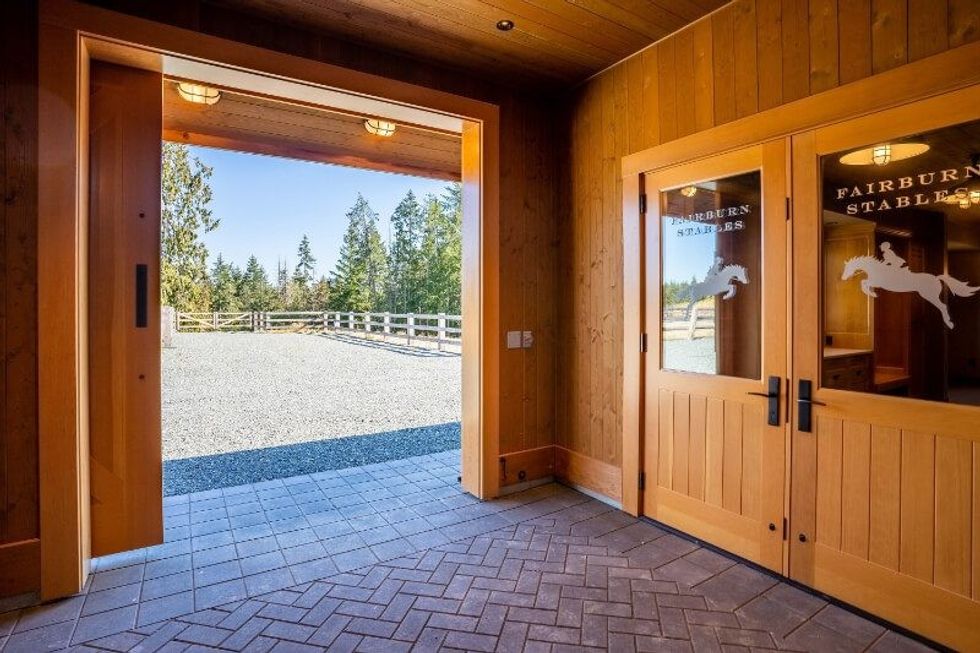 ---
This article was produced in partnership with STOREYS Custom Studio.
Listed Country