---
There was once a time when the listing of a Toronto home that looked like something from a horror movie got people talking -- and tweeting. 
Especially if said home had an equally frightening price tag attached to it.
Back in 2018, a two-bedroom Trinity Bellwoods row home at 15 Rebecca Street had its 15 minutes of fame when it became the subject of relentless online ridicule due to its straight-from-a-horror-movie appearance. The house was listed for $749,000 (a departure from the $1M-plus home prices in the sought-after neighbourhood, but a shock to anyone not from Toronto or Vancouver) and sold for $675,000 after 100 days on the market. 
But that was four years ago; a time when Toronto homebuyers remained blissfully unaware that the hot housing market they were already living in would be no match for the one a pandemic would ultimately create in a few years' time.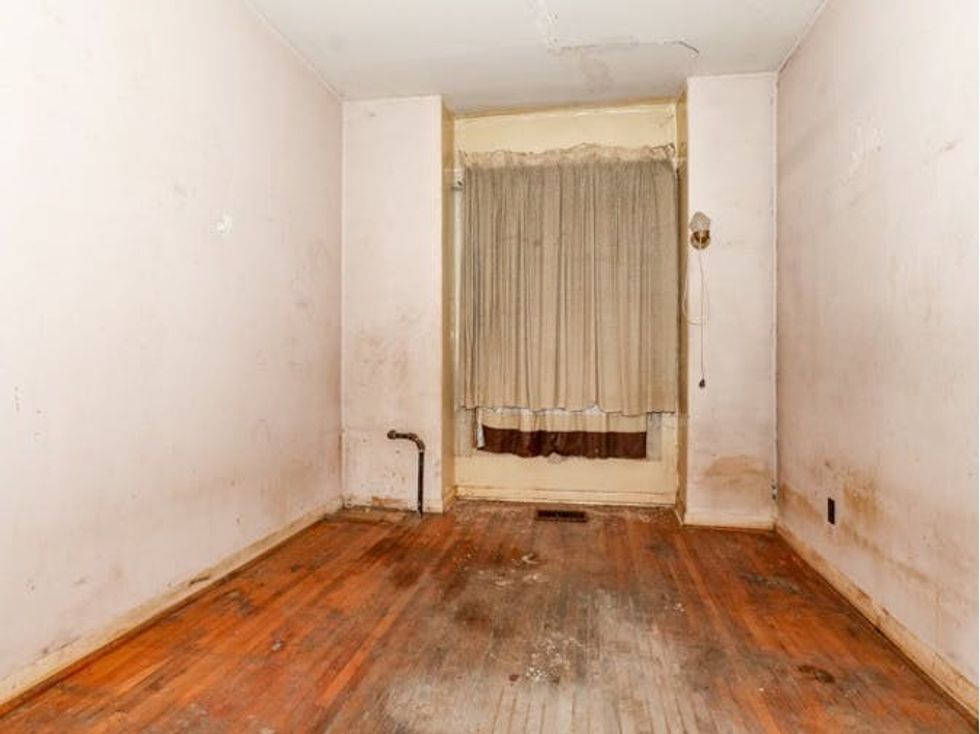 A listing photo for 15 Rebecca Street in 2018. Image: RE/MAX
Now, thanks to a record-breaking housing market that has seen home prices climb to astonishing and widely unattainable heights over the past 24 months, Toronto homebuyers seem to have not only become desensitized to "horror movie homes", they're willing to dish out close to $1M for them. A sign of the times in Toronto, if ever there's been one. In fact, Toronto's real estate prices are so high, they've just outpaced Vancouver.  
"Buyers are buying houses that need more renovations, as there is less competition for those houses in this market," says Toronto-based realtor Davelle Morrison. "After Toronto buyers start to get frustrated with looking for houses, they definitely begin to become more open to doing renovations on homes they wouldn't consider at the start of their journey. For buyers, it is a great way for them to cut down on the competition for buying a house."
So, now it seems people barely bat an eye when a decrepit Toronto home hits the market. At least, not if social media activity -- or lack thereof -- is any indication.
A newly listed South Riverdale row home at 23 Myrtle Avenue -- which just hit the market for $749,999 -- is a not-so-shining example of this. The home features three bedrooms, one bathroom, private laneway housing, and a private backyard. And its prime location -- steps to the TTC, restaurants, shops, and schools -- really can't be beat.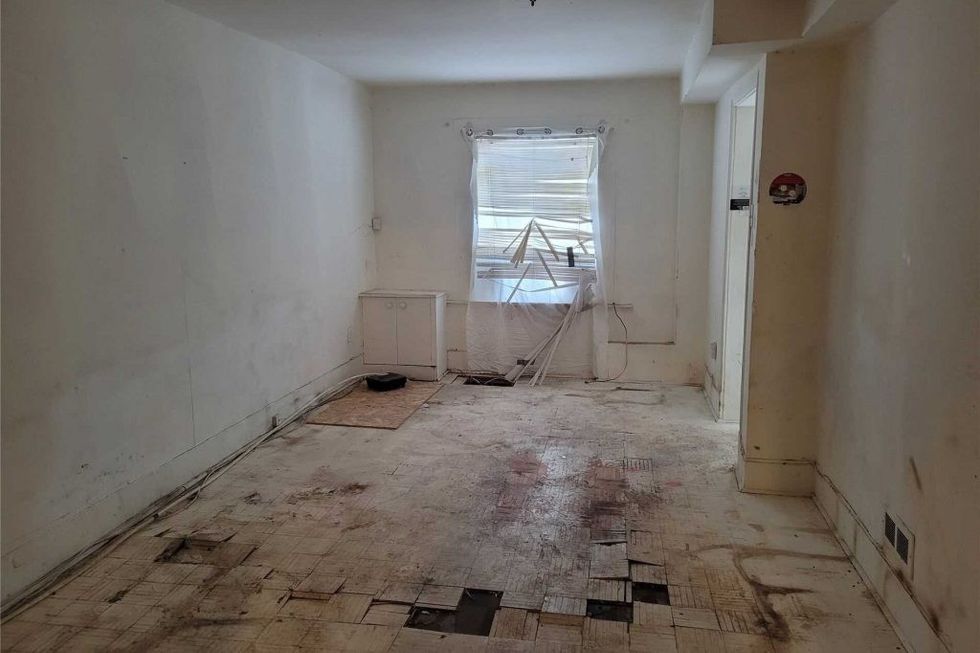 A listing photo from 23 Myrtle Avenue
The only problem is that the floors and ceilings are covered in a layers upon layers of filth, the house features missing and broken tiles throughout, missing cupboard doors, and a rotting back deck. There's a sign over the toilet that appears to be cautioning against its use.
In short, it looks like it's been abandoned for years… though it wouldn't be a stretch for those with vivid minds to imagine ghosts wandering its halls.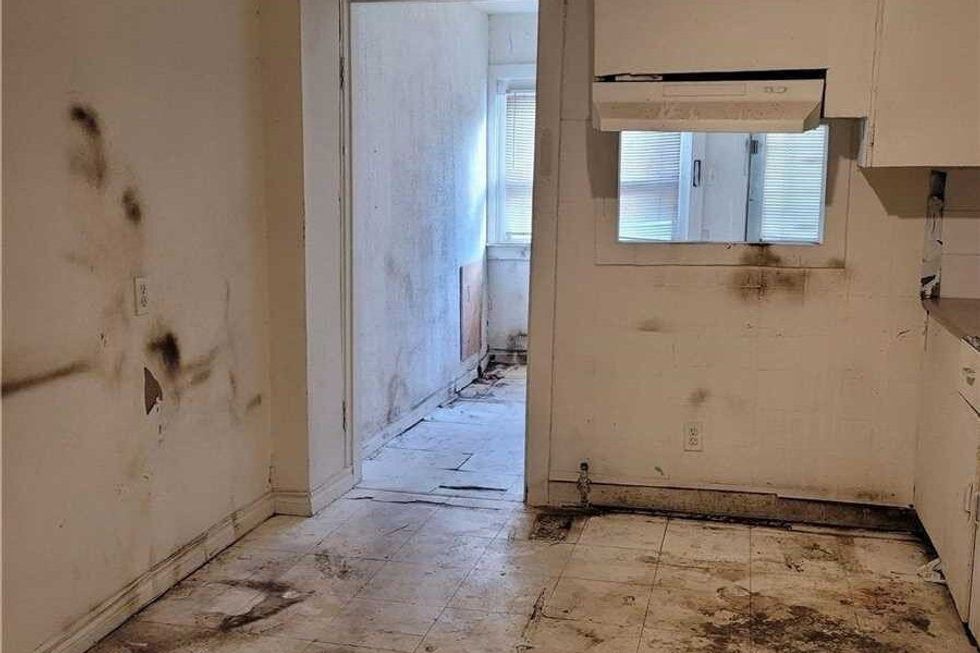 A listing photo from 23 Myrtle Avenue
Even more frightening is the fact that it could very likely sell for above the asking price. Not surprisingly, the property is being sold as is, with no survey or inspection available. 
On a more positive note, the home admittedly does offer potential following an extensive facelift.
"Some people have the vision, the patience, and the pocketbooks to see through that stuff, and some don't," says Toronto realtor and chartered accountant Scott Ingram of the state of the home. "At the end of the day, the land and the location are the most important things."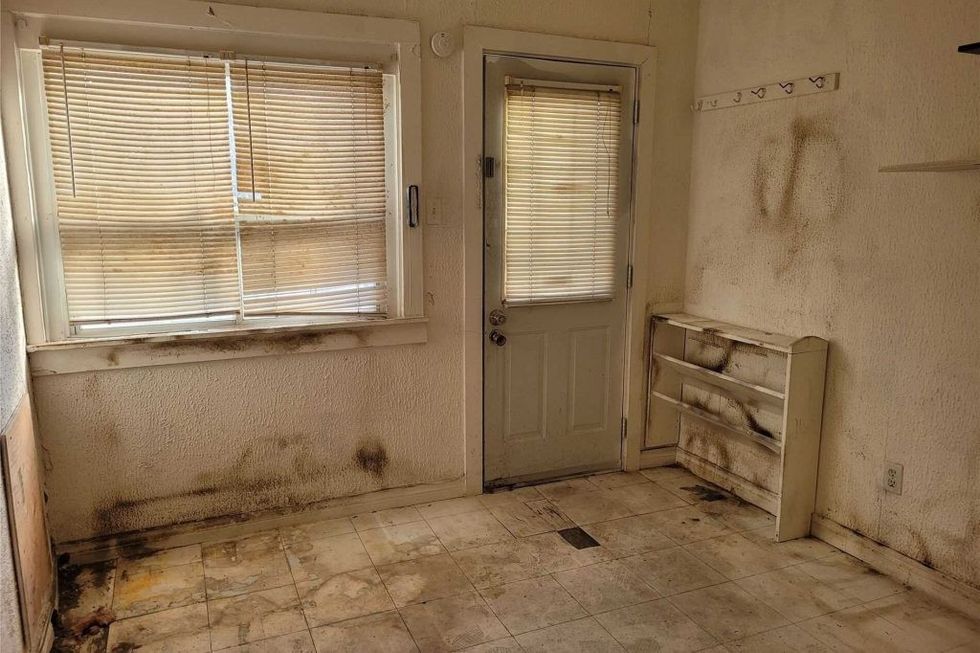 A listing photo from 23 Myrtle Avenue
Just look at the aforementioned Trinity Bellwoods home at 15 Rebecca; it now shines in all of its freshly renovated glory (i.e. it's been completely gutted) and is listed for $1,375,000. While the home's new look took three years and likely cost a pretty penny, the transformation is remarkable.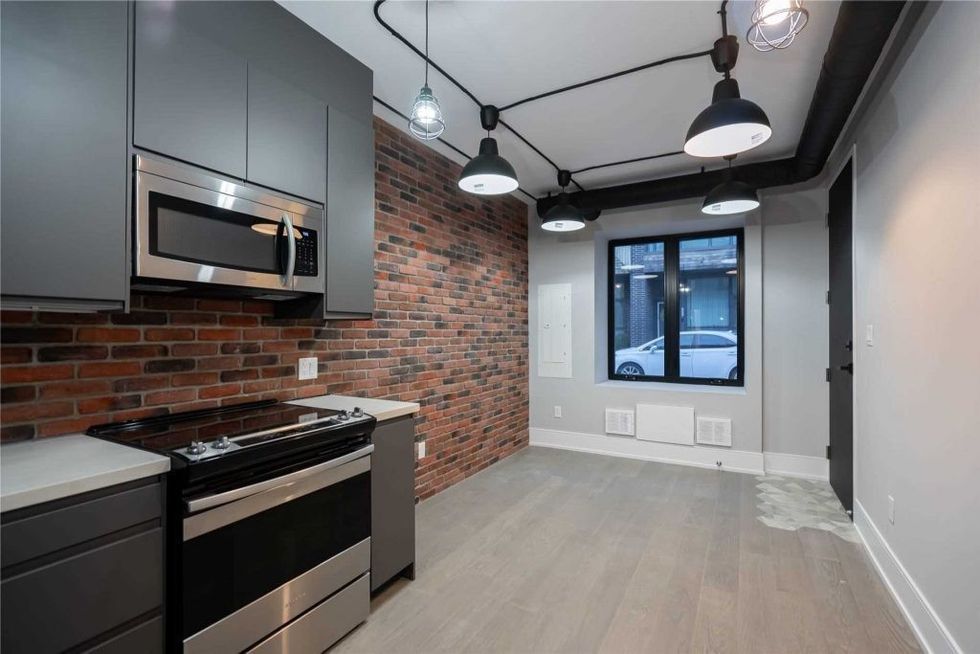 Current listing photo for 15 Rebecca Street
This stunning renovation could make one sleep a little easier at night about breaking the bank to buy a horror movie home, when one considers its profit-making potential.
But not necessarily.
"That particular one on Rebecca has tried to sell five times after doing extensive renos," says Ingram. "Still no success."
In short, it could very well be easier to buy a decrepit home than to sell a former one that's been given a new lease on life.
Real Estate News