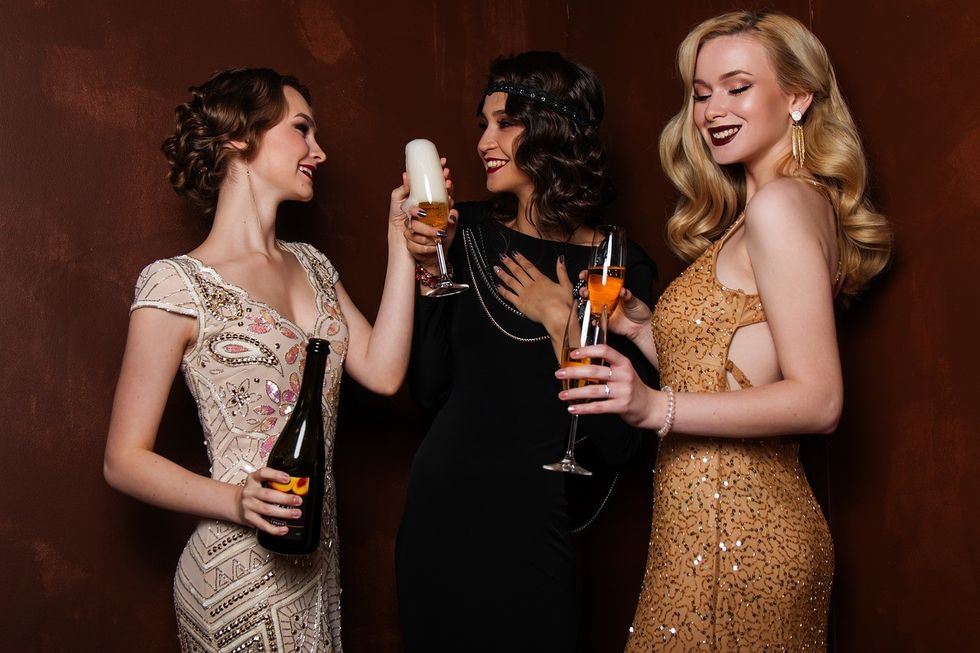 This year, when you start looking for places in Toronto to host your holiday party, we invite you to think beyond the obvious. Of course, downtown staples like Canoe, The Drake, and The Shangri-La throw a wonderful event, but they've also become familiar places for groups to gather.
---
We rounded up a few off the beaten path restaurants that will really get your guests talking (and remembering) your event. Whether it's an office Christmas party, a group of old friends gathering for the holidays, or a celebration with out of town guests, these spaces are both unique and delicious.
1. Big Crow BBQWhere: 
176 Dupont Street

Vibe: Upscale Family Style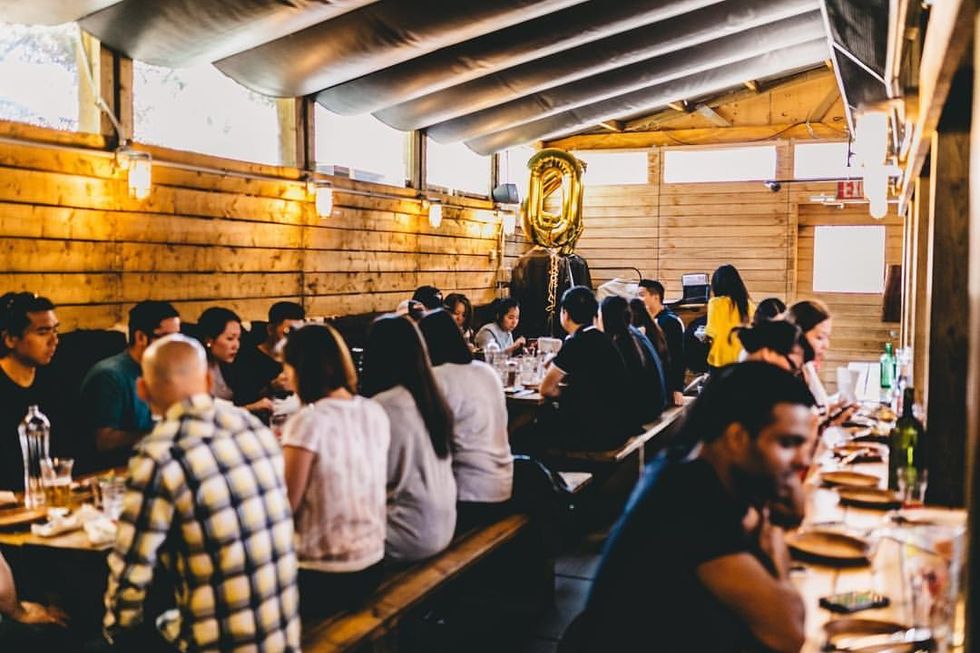 (Photo courtesy of Big Crow BBQ via Facebook)
This winterized outdoor hall features long rows of communal picnic tables that extend all the way back to the shipping crate-made kitchen where mouthwatering aromas billow from the custom fire pit. It's a perfectly laid back kind of place where passing plates around the table and eating with your hands is not just encouraged but almost necessary. The barbecue is some of the best grillings in Toronto, and the perfect break to your typical winter food.
2. Petty Cash Social HouseWhere: 487 Adelaide Street W.Vibe: Casual & Artistic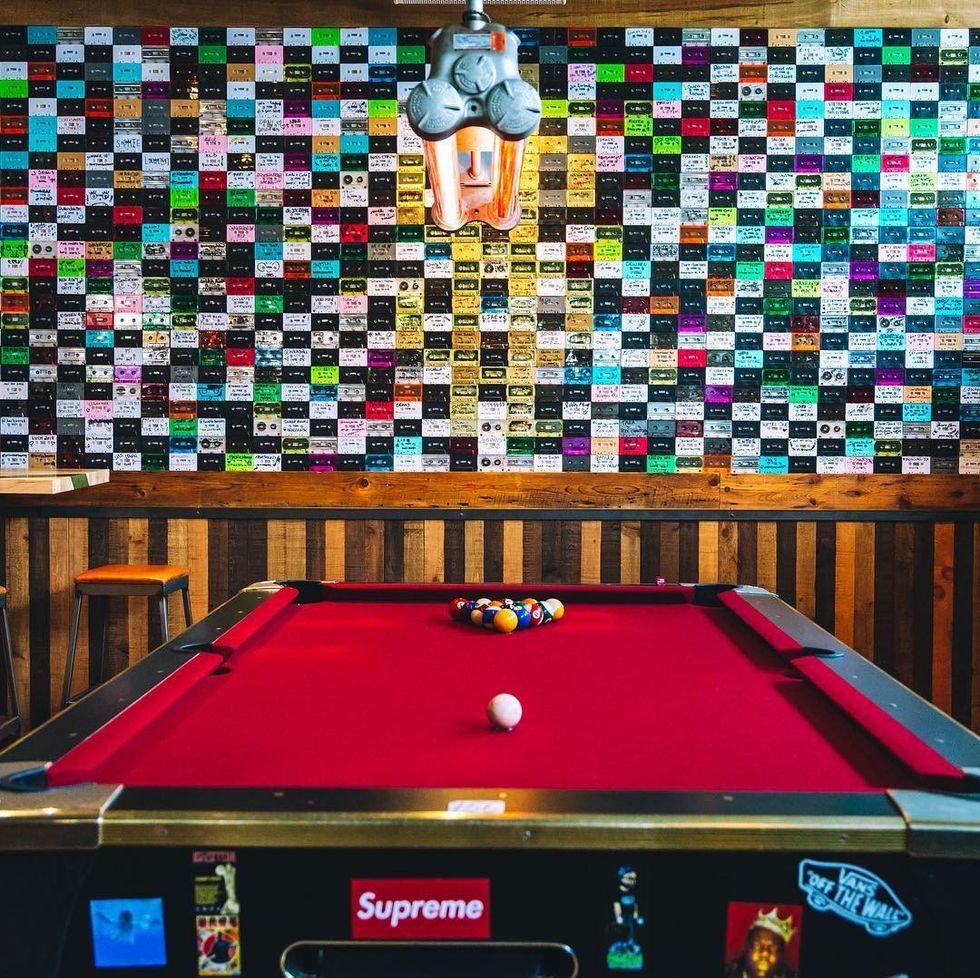 (Photo courtesy of Petty Cash Social House via Facebook)
Sitting on the border between two of the city's most vibrant neighbourhoods, Petty Cash offers a balance of fare serving fresh & familiar eats. Chefs Steve Gonzalez & Nathan Middleton have joined forces on this venture, with experience and creativity coming to the table from both. From imaginative plating to murals on the walls by local artists, the artistic backbone of Petty Cash stems from the bordering communities of King & Queen West.
3. La Vecchia RistoranteWhere: 2405A Yonge St, Toronto, ONVibe: Classic Italian Bistro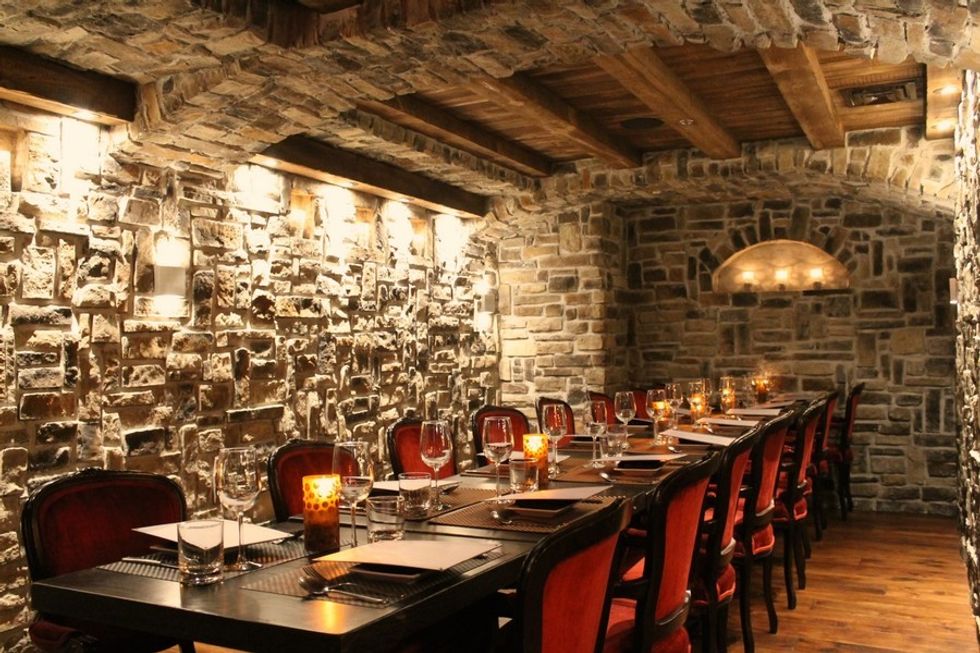 Located in the fashionable area of Yonge and Eglinton, La Vecchia Ristorante delivers the authentic taste of Italy without being a copycat of larger chains like Terroni or Cibo. From the stone and stucco walls to the absolutely sublime lemon chicken cutlets, La Vecchia captures the essence of Italian dining with European flair.
4. FiguresWhere: 137 Avenue RoadVibe: Nerdy But Upscale
(Photo courtesy of Figures via Facebook)
Did you know Toronto has a secret superhero and villain themed restaurant? Now you do. To enter this swanky Yorkville spot you must find a button inside what appears to be a comic book shop. Truly nostalgia at it's finest — Figures Toronto invites you to reminisce and indulge. Paying homage to everybody's favourite superheroes and comics. Figures is the perfect balance of elegance and revelry. Reminisce and enjoy an exquisite dinner, crafted cocktails, and playful nightlife.
5. AloWhere: 163 Spadina Ave. 3rd FloorVibe: Very Fancy and Very French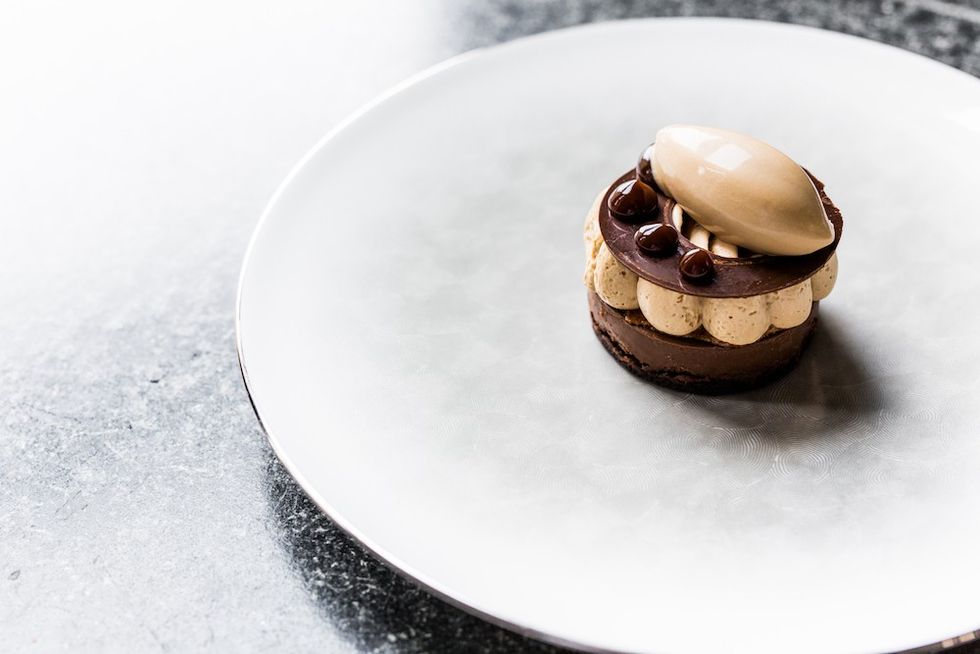 (Photo courtesy of Alo)
Who would guess that one of the world's best restaurants is housed in the same building as a Hero Burger? Alo, a fancy French eatery that's been named one of the top 50 restaurants in the world, occupies the top floor of the Victorian building at Queen and Spadina. Chef Patrick Kriss offers two distinct dining experiences, the Dining Room and the Kitchen Counter. Both experiences are blind, multi-course tasting menus that highlight the finest in seasonal ingredients paired with classic French technique. Book early. Book very, very early. Better for small groups.
6. The CloakWhere: 488 Wellington St. W.Vibe: Underground & Sexy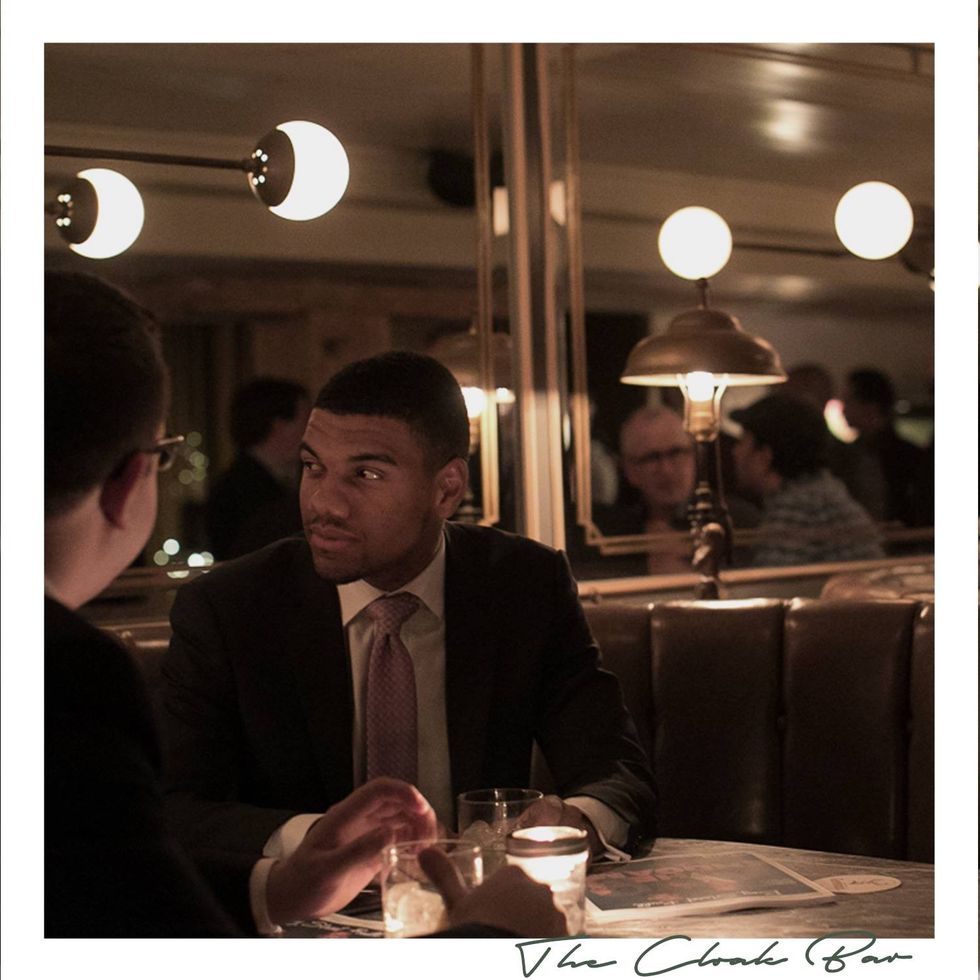 (Photo courtesy of The Cloak Bar via Facebook)
You'll have to descend a staircase into a murky basement to find The Cloak, a boozy underworld accessed by a secret staircase between the bar and kitchen of Marben Restaurant. This bar is well worth the treasure hunt: here, you'll enjoy vintage cocktails made with fancy liqueurs and spirits, as well as gourmet snacks like shepherd's pie croquettes and homemade sausage rolls.
7. Boku Noodle BarWhere: 42 Gristmill Lane, Distillery District.Vibe: Japanese Comfort Food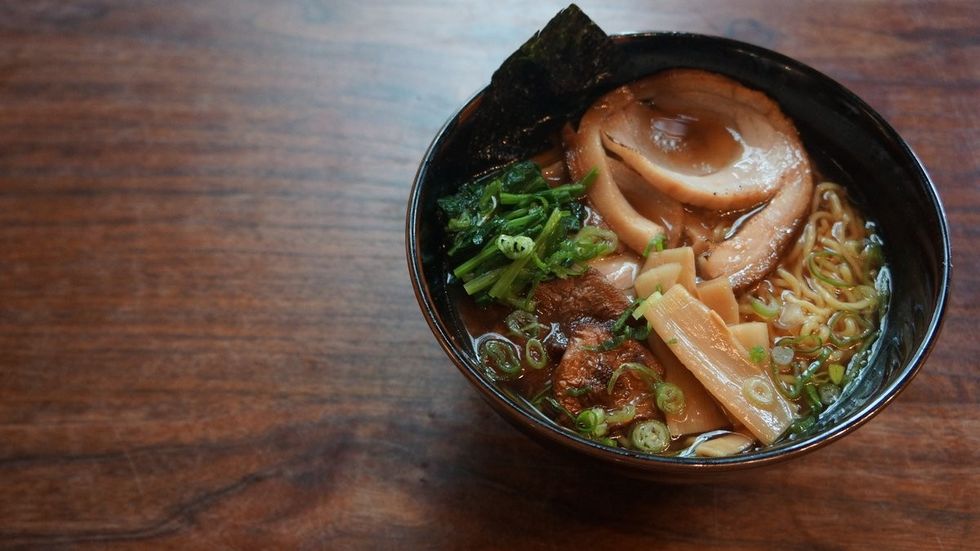 (Photo courtesy of Boku Noodle Bar)
Yes, the Distillery District is a touch cliche around the Holidays. However, with every group under the sun flocking to Cluny or El Catrin, Boku Noodle Bar is a unique and off the radar choice for a private event. Boku Noodle Bar is a Pan-Asian noodle bar that offers refined Asian-inspired dishes and elevated Japanese craft cocktails, beer and sake.
8. MontecitoWhere: 299 Adelaide Street WestVibe: Modern & Trendy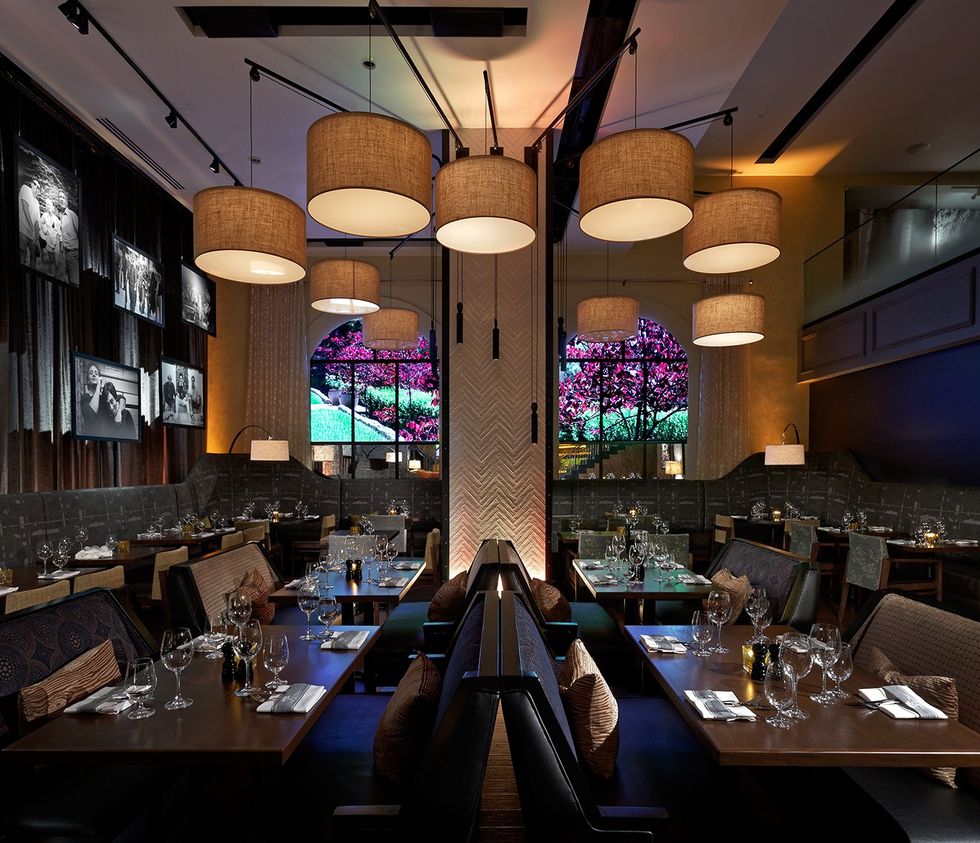 (Photo courtesy of Montecito Restaurant)
The restaurants' Farm-To-Table inspired California cuisine menu changes seasonally. Highlighting the very best in Canadian produce, meats, and seafood from both local purveyors and suppliers. Whether it be for a small office lunch or a full company dinner, they can accommodate groups ranging from four to 200 for a seated dinner.
Toronto