---
Another piece of Toronto history has been listed for sale. This time it's a historic Canada Post office on Queen Street West.
Located at 1117 Queen Street West, between Abell and Lisgar streets, the brick-and-beam building was built in 1902 by Canadian architect Samuel George Curry. The building served as the local post office up until its closure last year.
The building has recently listed and is being marketed for various developmental opportunities.
According to the property's offering memorandum, Colliers International is representing the vendor, cited as Canada Post Corporation.
READ: City Starts Dramatic Dismantling of Homeless Encampment at Trinity Bellwoods Park
Described as a "landmark opportunity for sale in vibrant West Queen West," Colliers says the property and location characteristics are unparalleled for a variety of uses for both the occupier or investor/developer who can "leverage the neighbourhood's world class retail, explosive residential growth, and surrounding mixed-use developments."
The two-storey building is located on a prominent corner property and features approximately 11,354-sq.ft on a 0.323-acre site with 108' of frontage on Queen Street West.
"This prime location is surrounded by urban parks and is centrally located in the vibrant Queen West retail node and one of Toronto's most sought-after neighbourhoods," reads the memorandum.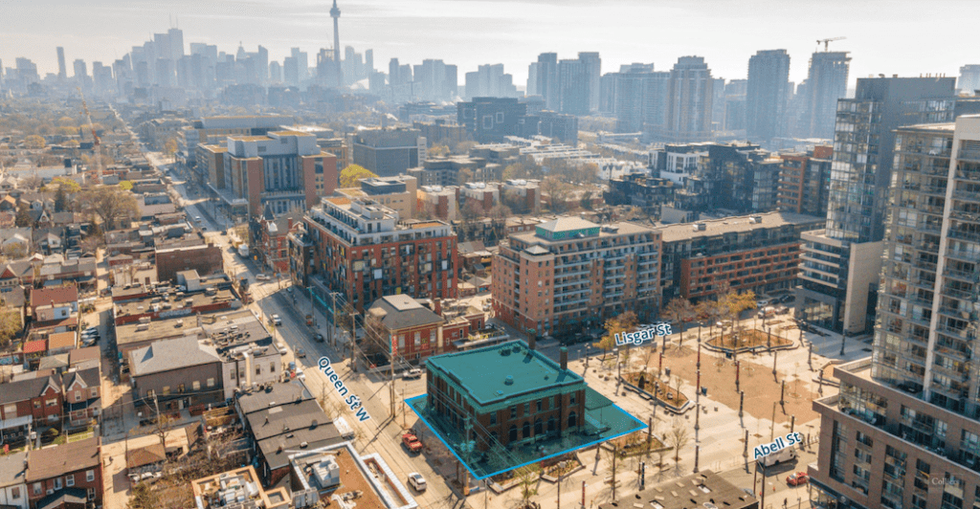 1117 Queen Street West/Colliers Canada
The old post office was listed on the City of Toronto's heritage register nearly 50 years ago but has yet to be designated under the Ontario Heritage Act.
"Non-designated listed properties do not have any protection under the Ontario Heritage Act, except insofar as an owner must give the council at least 60 days notice of their intention to demolish or remove a structure on the property," explains the memorandum.
"This allows the municipality time to decide whether to move forward with designation of the property under Part IV of the Ontario Heritage Act," it adds.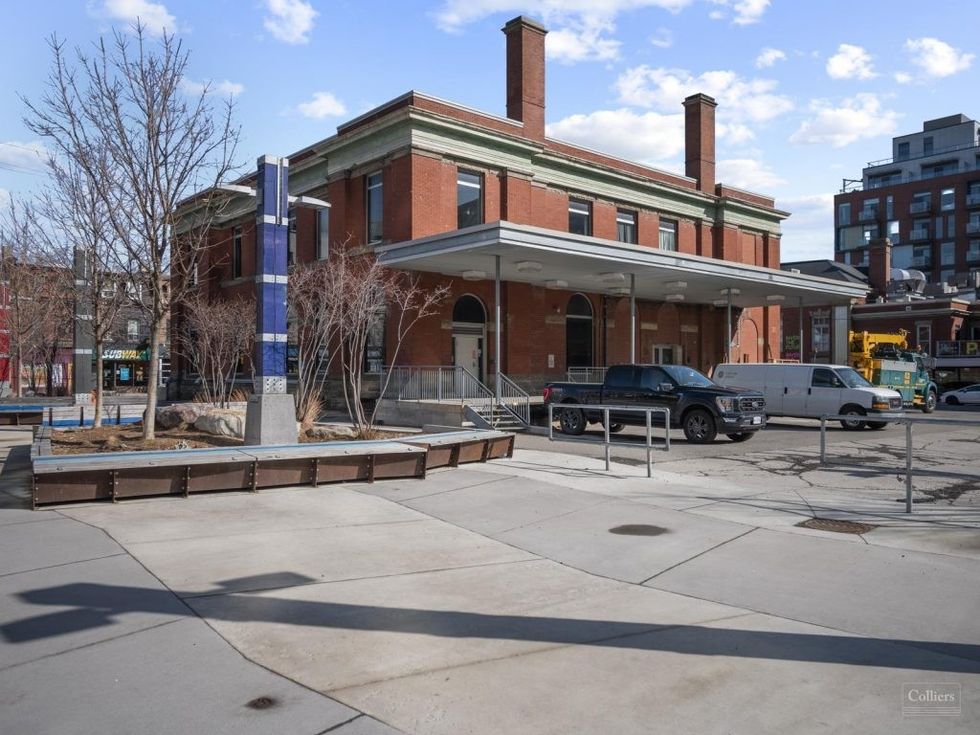 Colliers International
The building is located in a mixed-use district, which means zoning by-laws would permit a variety of opportunities including, residential uses like condo and apartment buildings, senior housing, university residences, parking area/garage for residential uses, as per the memorandum. Non-residential uses include parks, community service buildings, general institutions, retail and service shops, workshops and studios, offices, and hotels.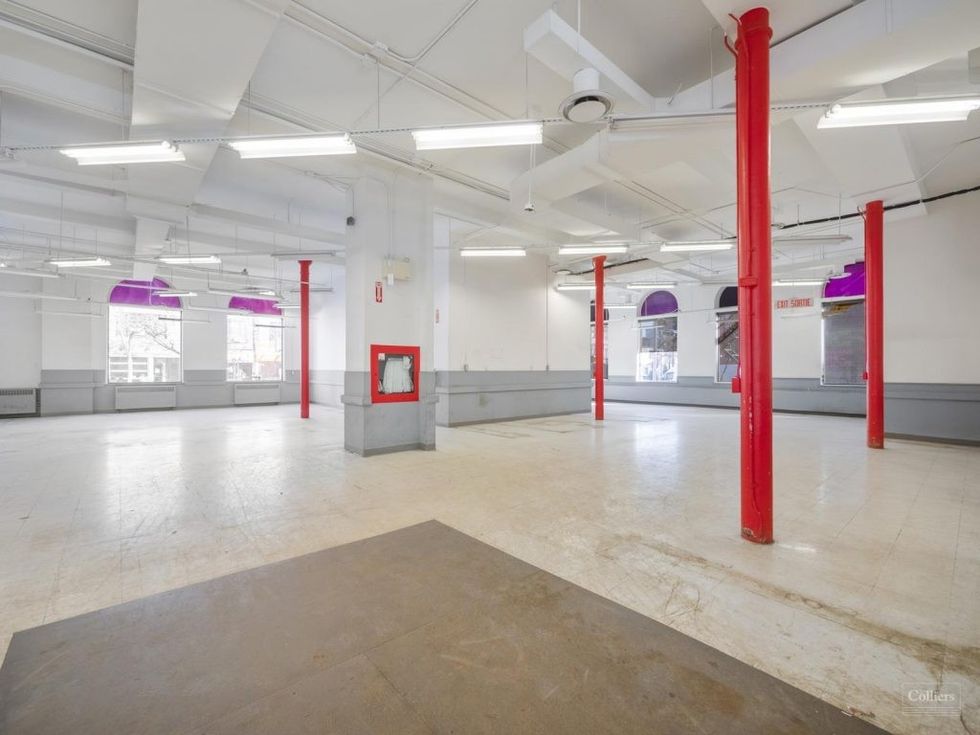 Colliers International
However, in a letter written to local residents in January, Member of Parliament for Davenport Julie Dzerowicz commented on the closure of the post office and mentioned that members of the community are asking for it to be converted into an Arts and Cultural space.
"Regarding the future of the Queen St. building, my office has corresponded with both Canada Post leadership and Minister Anita Anand's office extensively on the issue. I have been informed that the federal government does not have a say on how the building is used and that Canada Post, as an independent Crown corporation, has a responsibility to Canadians to get fair market value on the sale of any properties," said Dzerowicz.
"I know how important this building is to the community and that the community has been articulate in asking for it to be transformed into an Arts and Culture space. I am reaching out to some local leaders to discuss how we can start mobilizing in order to explore next steps and possible options available moving forward."
Colliers International
While the listing price for the property is not yet publicly available, Colliers says interested parties can submit a letter of intent on July 14. Colliers and the vendor will then review all offers and, at their discretion, they may negotiate further with one or more purchasers, or reject all offers.
Real Estate News