Toronto
Real Estate News
'High Degree of Vulnerability' in Toronto's Housing Market: CMHC
Canada Mortgage Housing Corporation (CMHC) has finally acknowledged a high level of vulnerability in the national housing market.
According to CMHC, the degree of vulnerability in the Canadian housing market moved from moderate to high during the second quarter — a direct result of national price acceleration and persistent overvaluation imbalances.
The federal housing agency says the high level of vulnerability felt across the country reflects the problematic conditions in several local housing markets throughout Ontario and Eastern Canada, including Toronto, Ottawa, and Montreal, while Vancouver's level is low.
On Tuesday, CMHC released its National Housing Market Assessment, the second of this year. The assessment is a comprehensive report that identifies the level of stability in the housing markets of larger Canadian cities.
The quarterly evaluation assigns low, moderate or high vulnerability ratings to the entire country and 14 cities based on four factors: overheating, price acceleration, overvaluation, and excess inventories.
READ: Post-Election, At Least We Can Now All Agree There IS a Housing Crisis
According to CMHC, a high degree of vulnerability means the housing market is more vulnerable to a potential downturn, with more significant consequences if the downturn happens, such as homeowners not paying their mortgages.
At the start of 2021, historically low interest rates coupled with government support and the rollout of mass vaccination programs provided Canadians with higher purchasing power, disposable income levels, and employment. However, CMHC says these improving housing market fundamentals did not fully explain recent home price growth.
"Exceptionally strong demand and home price appreciation through the course of the pandemic may have contributed to increased expectations of continued price growth for homebuyers in several local housing markets across Ontario and Eastern Canada," said Bob Dugan CMHC's chief economist. "This, in turn, may have caused more buyers to enter the market than was warranted."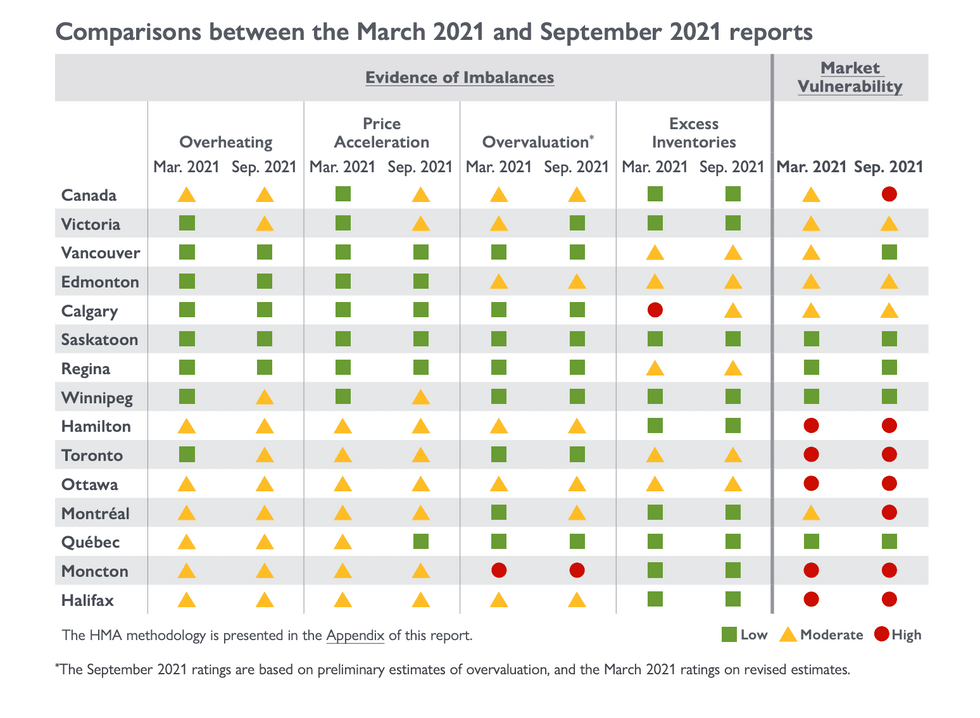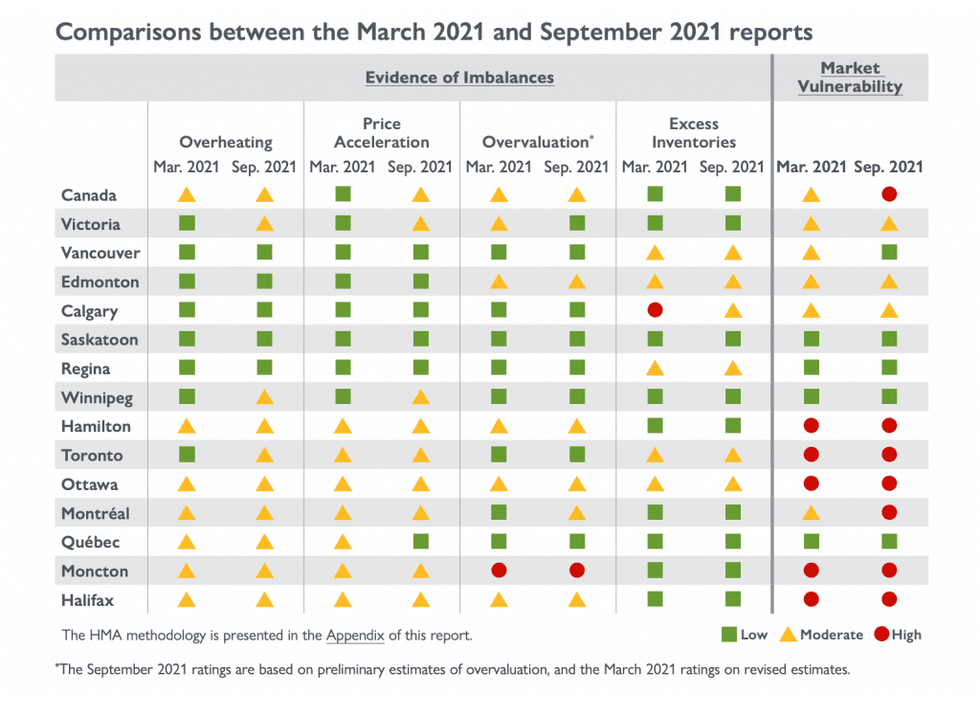 The number of home sales in Canada reached a historic high in Q1-2021, with demand far outpacing the supply of available homes. However, sales moderated in the second quarter, albeit still to a historically elevated level.
CMHC says it found moderate degrees of vulnerability when it examined the country's risks of overheating, price acceleration, and overvaluation. It also said there is low evidence of excess inventories in the national housing market, which means there is not an unusually high level of vacant, newly built, and unsold housing units. As well, the rental apartment vacancy rate is not significantly above normal levels.
Despite this, the national housing agency said that high market vulnerability is still detected at the national level.
When looking at the Greater Toronto Area (GTA), CMHC said there continues to be a high degree of market vulnerability due to strong demand relative to supply.
According to CMHC, existing GTA home sales have remained elevated relative to the number of new listings coming to market, even while moderating in the second quarter. However, the demand-supply imbalance — specifically the lack of new ground-oriented homes — perpetuates the price acceleration previously detected.
Further adding to the market imbalance is increasing condominium apartment sales across the GTA, as the supply of new listings trends lower. At the same time, demand for single-detached homes and townhouses in markets outside of Toronto, like Durham, Halton, and Peel, continued to outstrip supply.
CMHC says it found moderate degrees of vulnerability when it examined the GTA's risks of overheating, price acceleration, and excess inventories. On the other hand, it found a low risk of overvaluation, as employment remains relatively strong among high-income earners and supportive of housing demand in Q2-2021.
The National Housing Market Assessment comes on the heels of the recent federal election, in which all parties agreed that housing affordability and the housing crisis were of top concern.