Paying over $1M for a house in any area of Toronto has become nothing to bat an eye at, but how about coughing up $1.3M for a house that's only half-finished?
---
Well, a house (or half of one) in Scarborough is asking exactly that.
Located at 50 Dorset Road in the Cliffcrest neighbourhood, the under-construction, detached home hit the market with an asking price of $1,288,888. It's just 50% complete, according to the listing, and is being sold in "as-is," "where is" condition.
From the outside of the house, it truly does appear to be just half finished: there are windows but no doors; a roof but only some brick. The listing gives no indication as to why the project was abandoned partway through, but the photos show fencing, tarps, and construction materials strewn about the lawn. It appears to have sat this way for quite some time, with images of the home from September 2020 revealing it to be in a relatively similar state.
On the inside of the house, there's framing with some plumbing, electrical, and HVAC installations, but no drywall or flooring. Although it's very much a work in progress, the listing paints a picture of what the two-storey home could become once finished by its new owner. It's set to have four bedrooms, four bathrooms, an attached garage, and even a balcony on the second floor.
A half-finished house may not be everyone's Toronto real estate dream, but the location is unquestionably great. The property, which spans 40x133 feet, is just minutes from the Scarborough Bluffs and Bluffer's Park Beach, meaning quick access to endless outdoor activities. It's also close to all of the conveniences that can be found along Kingston Road. 
Specs:
Address:50 Dorset Road
Bedrooms: 4
Bathrooms: 4
Price:  $1,288,888 CAD
Listed by: Real Estate Advisors Inc.
With homes in Toronto frequently going well over asking -- including tear downs and gut renovations -- only time will tell what this project actually sells for.
EXTERIOR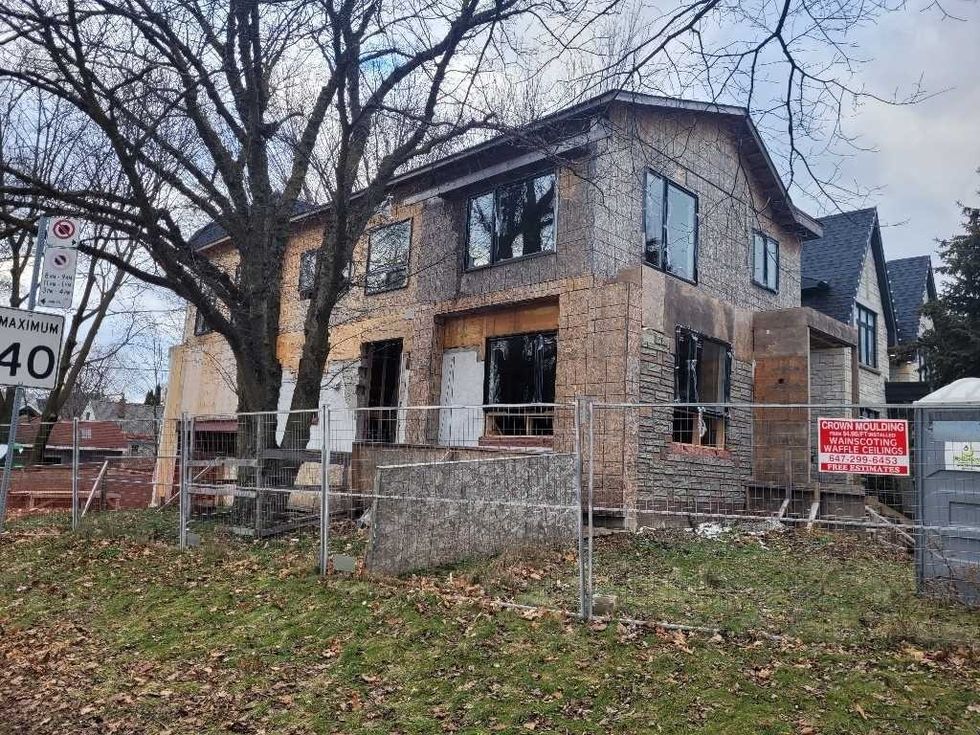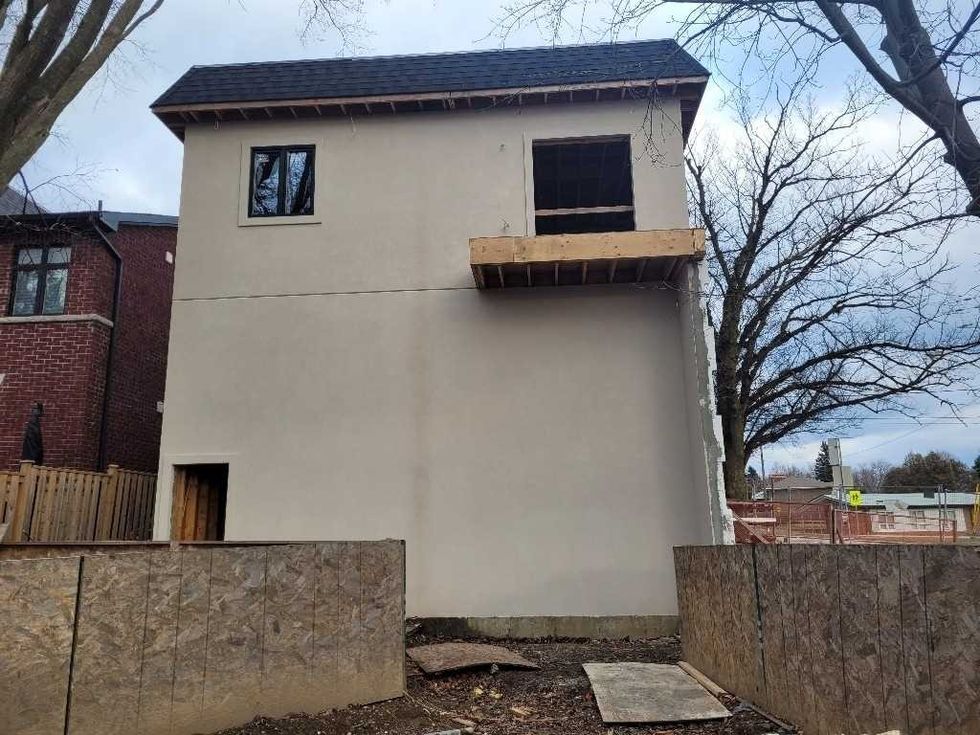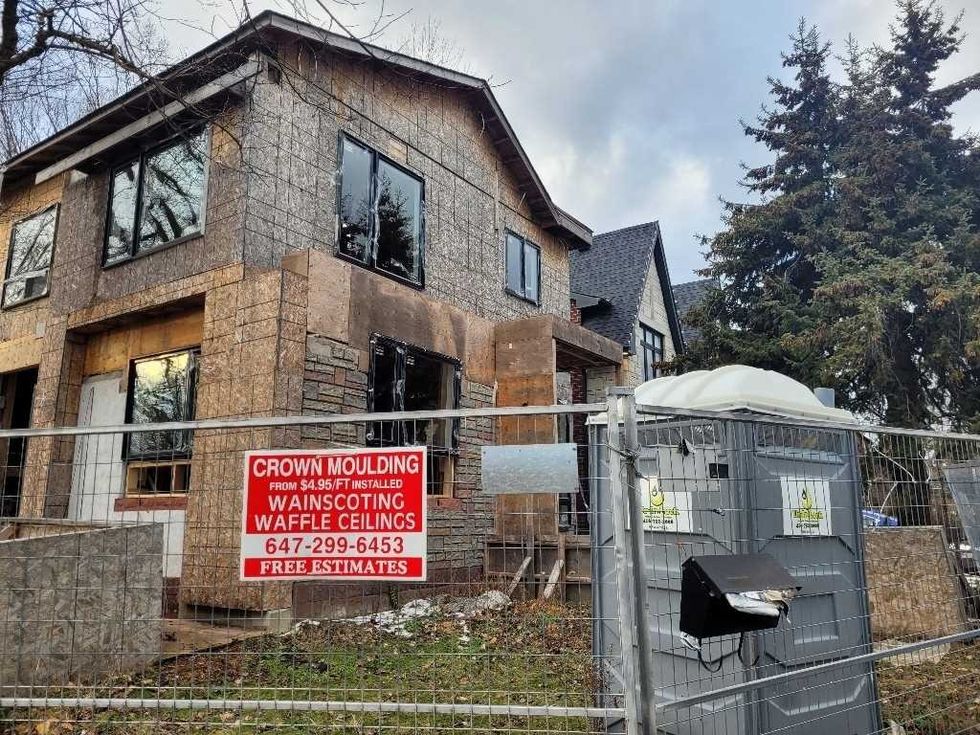 INTERIOR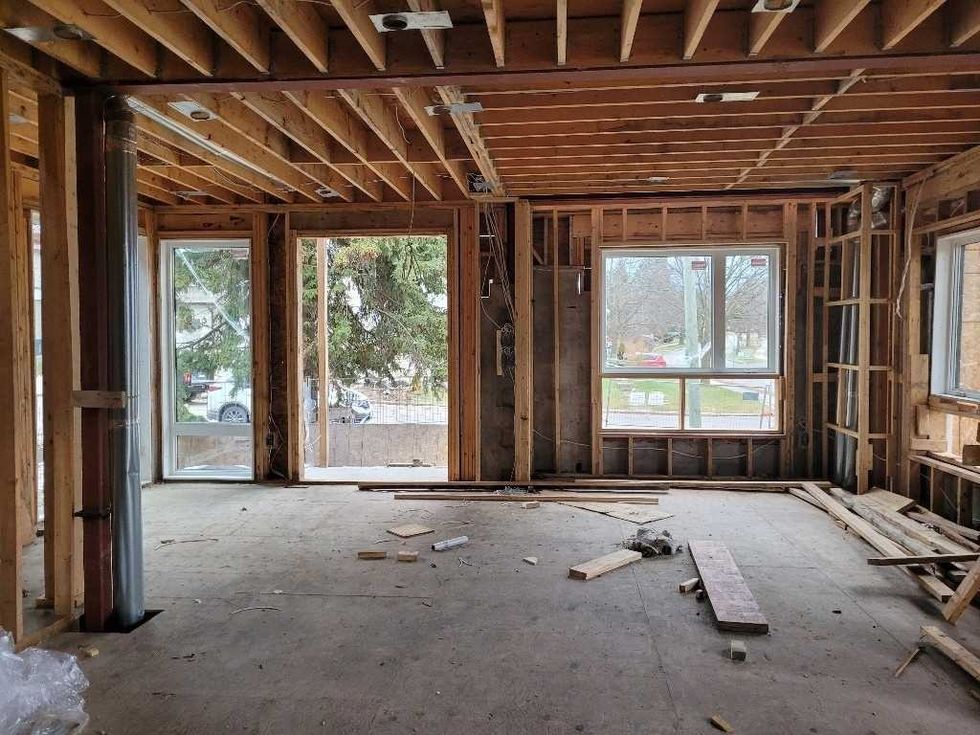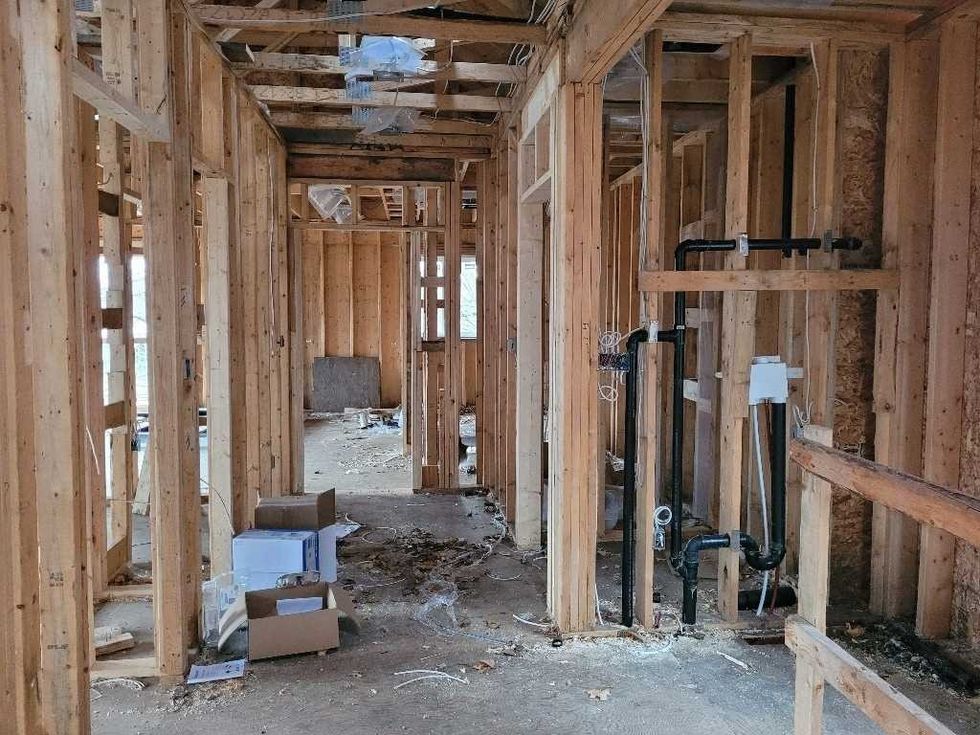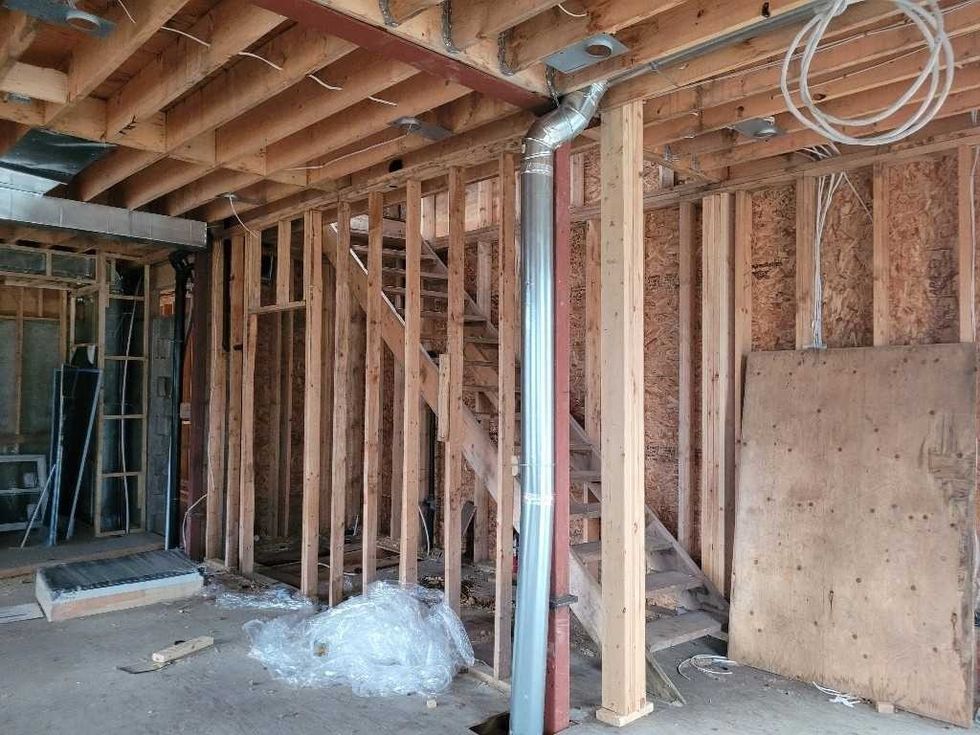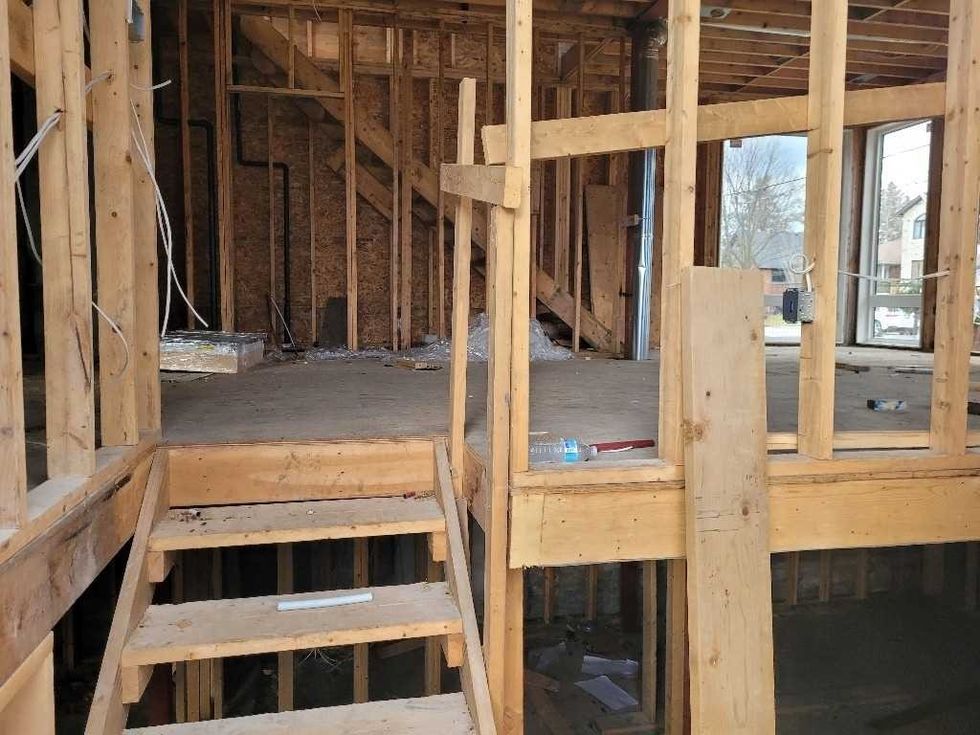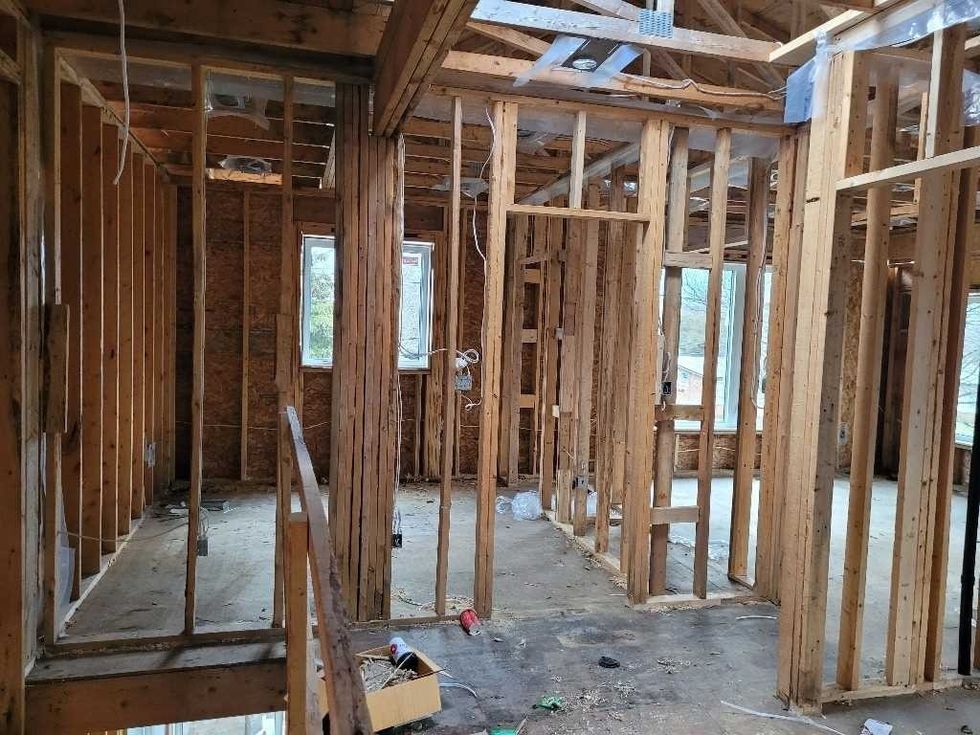 Toronto