---
In the real estate world, metaverse deals are becoming as dramatic as those in real life (well, almost).
The virtual real estate space is on fire with a flurry of activity, as purchasers buy and sell land, homes, and experiences via their digital wallets. 
For those in the dark, the metaverse is an emerging virtual reality where users can create items, buy property, and interact via avatars and electronic payment systems. And we're about to see a lot more of it on the real estate front, says Robert Klopot, President and CEO of The Forest Hill Group, a Toronto-based property management consulting firm and luxury property concierge company.
READ: Want to Buy Real Estate in the Metaverse? Here's How to Get Started
"I was in a meeting with a developer client about a year ago for a high-end condo project and we were discussing how a real estate broker from the US made an announcement to start an NFT brokerage to use NFTs as proof of ownership of physical real estate," says Klopot. "And that really piqued my interest."
A non-fungible token (NFT) is a non-interchangeable unit of data stored on a blockchain, a form of digital ledger, that can be sold and traded via this digital marketplace.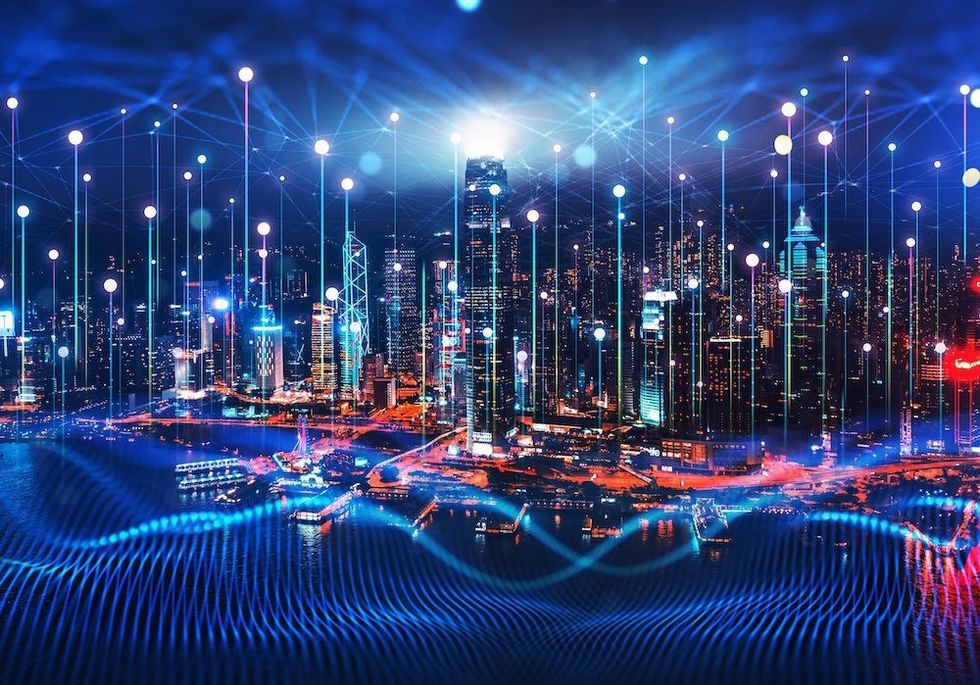 Big data connection technology. Cityscape telecommunication and communication network concept. Smart city and digital transformation.
Since that meeting, Klopot has had many conversations with the broker community, including real estate marketers and several developers about the role the metaverse and NFT space can have as it relates to condos and physical real estate.
"We are looking at what that bridge looks like to bring one in tandem with the other, as opposed to one replacing the other," says Klopot. "We're at the point now that we have one developer who is seriously considering the idea of launching a development, whereby in tandem with that condo launch, you can also buy the NFT of that unit. So, the buyer of a $5M penthouse will also have the first right of refusal to also buy the accompanying NFT of that penthouse."
READ: Is the NFT Craze Coming for Virtual Real Estate Next?
When condo developments can take up to five years (or more, in some cases) to materialize in physical form, the value proposition of buying the accompanying NFT is that you can unlock experiences right away from the moment of purchase, says Klopot. 
In addition to bragging rights and the chance to earn a profit upon sale, the metaverse can offer some exclusive perks. For example, exclusive access to events, promotions, and a like-minded community. "The experiences, discounts, and community of the NFT product behave differently, yet attach themselves to a physical address," explains Klopot.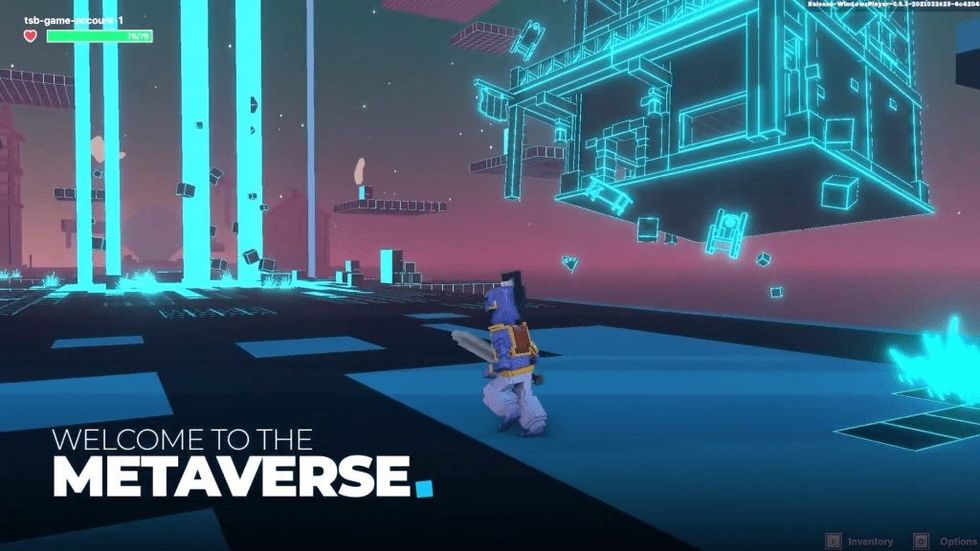 But is there really a large enough market for the metaverse in real estate?
"It has to be widely adopted for people to want to sell and trade one condo NFT for another," says Klopot. "But developers are looking to maximize their return on their condo developments and see NFTs as a new revenue stream and also something that differentiates it from others, and attracts a new type of buyer."
Klopot points to the recent sale south of the border of an NFT-linked house -- the first US sale from real estate start-up company Propy -- which sold for a staggering $650K price tag. Propy merges real estate with NFT lending and has plans to expand further into the US.
"They created an NFT version of the house as proof of physical ownership of the home," says Klopot. "I think it made headlines because of the confidence it reveals in the market to attach value through the deed use as an NFT to show physical real estate now has this tie in to this new world and new way of transacting."
Klopot says there is a long way to go to flush things out before this new way of transacting gets more mass market acceptance, but that it's probably going to be through stories like the aforementioned Propy coverage to develop more confidence in the space.
READ: Do You Need a Real Estate Agent to Buy Property in the Metaverse?
"I think we will see marketing agencies trying to attach an NFT or metaverse to physical real estate to attach this other layer of home ownership that can come along with it," says Klopot.  
As an indication of where the market is heading, Klopot points to the quick success of metaverse real estate communities like The Sandbox and Decentraland. 
"People are actually buying digitally carved up pieces of real estate in these spaces because they believe there will be such a large audience of people entering that metaverse and using it to buy NFT speakers, buy NFT avatars, or attend NFT concerts and fashion shows that people are now betting on buying plots of land that will be closest to these experiences," says Klopot. 
For example, Tokens.com closed the largest ever metaverse land acquisition in Decentraland back in November 2021, because they believe it has the best shot of becoming "the 5th Avenue of that Metaverse," highlights Klopot. 
In a climate of sky-high housing costs, the metaverse also offers an alternative to owning an actual piece of the increasingly unattainable housing market (sure, not one you can physically live in, but one that could appreciate in value), highlights Klopot.
"Because physical real estate is so expensive right now, people may think, 'maybe if I'm early to the metaverse world of real estate, I stand a better chance of investing and profiting from it,'" says Klopot. "I think the conventional definition of real estate is changing."
Real Estate News