The Internet
Real Estate News
Is the NFT Craze Coming for Virtual Real Estate Next?
Non-fungible tokens, or NFTs, have grabbed attention among a host of social circles, where people are buying and selling digital assets such as videos, images, or audio online via virtual marketplaces known as metaverses, like Decentraland, which was founded in 2017 and is among the most prominent virtual spaces.
These metaverses have increasingly become communal places where, thanks to augmented reality (AR), people gather virtually. Using avatars, people are mingling while doing transactions. For example, you could order Dominos pizza and get it sent to you inside Decentraland, if you wanted, as weird as that may sound.
But over the past several months, NFT action has grown in another area: virtual real estate. Citing information from the website nonfungible.com, Bloomberg noted that virtual plots of land in Decentraland are going for more than triple the amount they were in 2020, with the average price paid for land now running at US$2,703 (CAD$3,322). These virtual plots, also known as "parcels" in Decentraland, allow users to develop and create whatever they want, and they are facilitated through digital commerce (NFTs) and blockchain technology, the latter being a distributed ledger that stores data across an entire network that is publicly verifiable and unchangeable. NFTs are verified by blockchain technology, which is also used by cryptocurrencies like bitcoin, to and serve as a certificate of authenticity. Before handling any virtual real estate, you need to set up a digital wallet like MetaMask and then you can buy, trade, sell, or hold using crypto.
Metaverse NFTs (where virtual plots of land and digital real estate are sold) sold on April 28 were worth almost US$21 million. And the metaverse NFT sector has seen the biggest growth, with prices rising by nearly 32% from March to April, according to Insider.
How it Works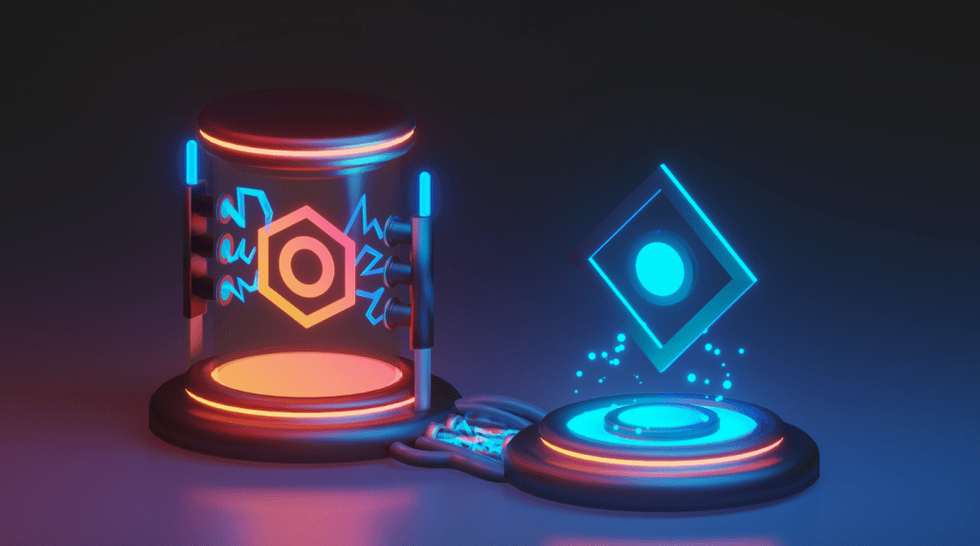 Similar considerations are taken with virtual real estate that are also seen in traditional real estate. Buyers suss out location, the square footage of the plot, and what it sits next to, when deciding where and what to purchase. What's exciting some people is that fractional, tokenized real estate is being developed, meaning people can invest in real estate products worldwide in fractional shares.
Take LABS Group, for example, which has created a model using end-to-end blockchain technology to power real estate dealings, done so by fractionalizing real estate and investments. It's early stages, but the company is using the Enjin platform to mint (the process of getting a unique digital asset placed on the Ethereum blockchain) and issue an NFT, with tokens representing portions of apartment units, hotel rooms, and other buildings, according to the company. People can buy fractionalized real estate assets starting at $100.
Proponents of decentralized applications (dApps) like Decentraland argue that tokenized property eliminates the need to verify with legacy systems, which are often riddled with slow, paper-driven administrative processes. And instead of dealing directly with a bank or intermediary, you create value using peer-to-peer technology.
"Tokenization allows for easy fractional ownership, but there are certainly some challenges with local government policy as well as federal policy about whether the token qualifies as a security," says James Basnett, CEO of Shape, a 3D and NFT company that develops virtual world experiences and then tokenizes them. He also writes about NFTs.
Basnett has spent the past 15 years working in emerging technology. He sees tokenization as creating "a financial asset that can automatically be connected to an internet marketplace," which also encourages international buyers. The value of the property, just like in traditional real estate, comes down to factors like foot traffic, Basnett says, adding that foot traffic has moved more and more online. Now, this could change as more people are able to safely venture from space to space, but there is obvious attraction to the real estate asset class as well as the investment payoff it could potentially create.
SuperWorld, another virtual space similar to Decentraland, is also gaining more recognition as a result of increased digital foot traffic online. Each plot of land in SuperWorld is a 100 metre-by-100 metre polygon that corresponds to real-world space, and there are 64.8 billion virtual plots of land mapped out to choose from. As seen with other metaverses, SuperWorld issued its own loyalty token, Props, to be used for transactions and build incentives among users. Decentraland's crypto-token is MANA.
"You can tokenize anything, from anyplace," says Basnett. "And with real estate, tokenized property allows you to have part ownership without having to provide huge capital upfront."
The value of these virtual properties will be determined as more people enter the market, as well as how things are structured moving forward, but Basnett says to look at website domain names as an example of "internet real estate" today. Some domain names go for millions, others can be bought up for $10. What if virtual properties were modelled the same? People could own parts of landmarks, or opt for a handful of properties located globally, some costing more than others to hold but nonetheless creating an ecosystem of exchange of real estate assets.
Earlier this year, a virtual house designed by Toronto artist Krista Kim sold for $5,000,000 (USD) on the NFT market. According to the Guardian, "SuperRare, a marketplace for non-fungible tokens (NFTs), said it was the "first NFT digital house in the world."
Some research suggests that millennials and Gen Zers are more interested in access as opposed to ownership, hence the foundation for the "sharing economy" and its approach to commerce. Fractional ownership could be an interesting option to hold properties for those that might be traditionally left out of buying, or those that want to cherry pick their properties regardless of where they are situated.
"Insurance.com sold for USD$35.6 million; this is one word for something that everyone needs as well as the '.com,' which is a top-level domain. We can think of domain names as streets within top-level domain cities — it's all about traffic," says Basnett. "Key questions are where the traffic for the virtual world will come from and what you can do with your virtual space."