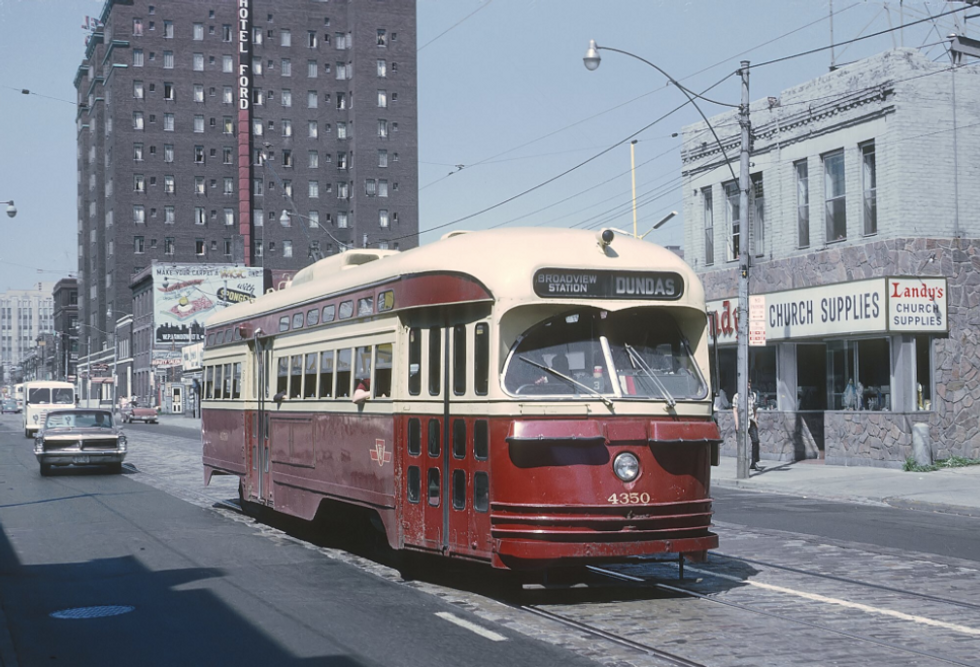 (Photo courtesy of Brad Ross via Twitter.com)
Travel back in time this Sunday on a vintage TTC streetcar in downtown Toronto.
---
For the 80th anniversary of the President's Conference Committee (PCC) streetcar, the relic vehicle will head out on a ceremonial ride downtown.
PPC cars were actually retired from TTC service back in 1995, but their service began in Toronto on September 23, 1938.
At its peak of popularity, the PPC fleet had more than 740 streetcars and was one of the largest fleets in North America. It serviced millions of transit riders through the years.
Rides on the vintage streetcar will be free of charge on Sunday.
Here's everything you need to know:
Where: Queen Street, between Bathurst Street and Church Street.
When: Sunday, Sept.23, from approximately 10 a.m. to 2 p.m.
Admission: FREE!
Toronto