The planning application for the City's first modular housing complex set to be built at 11 Macey Avenue in Scarborough has been submitted for approval.
The milestone affordable housing project, which was approved by council in May, is part of the City's HousingTO 2020-2030 Action Plan, includes six City-owned sites that will house between 1,455 and 1,710 new residential units including between 1,060 and 1,240 purpose-built rentals, of which half (530 to 620) will be affordable rental units.
---
The proposed fast-tracked modular housing complex in Scarborough is located just northeast from Victoria Park subway station and is steps from a TTC bus stop and would rise in the vacant lot between Denton, Macey, and St. Dunstan Avenues.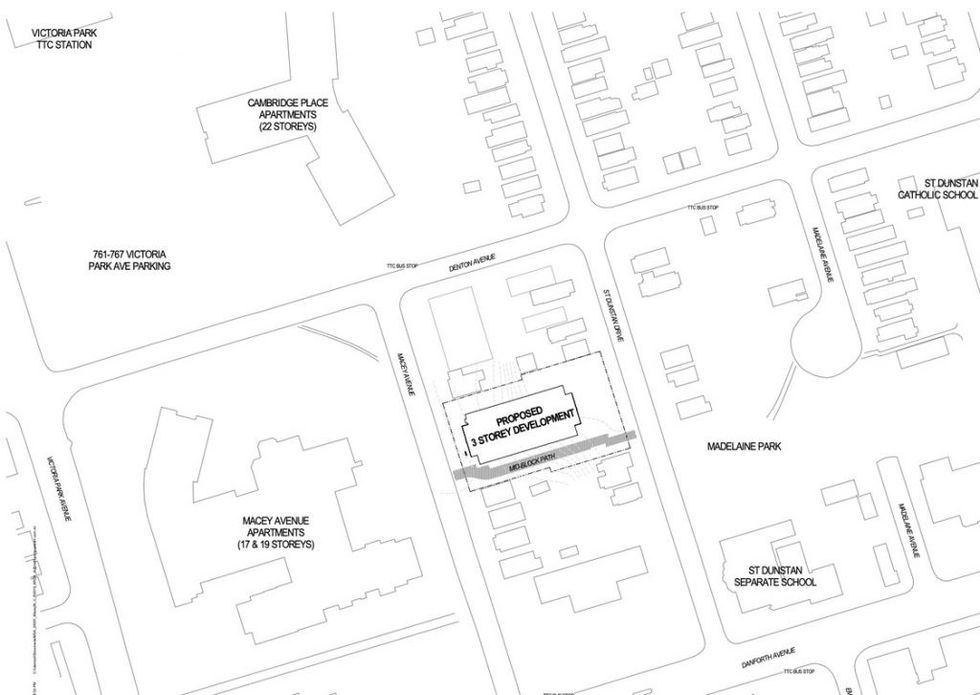 Site location submitted to City of Toronto
This supportive housing project is designed to support people who are currently experiencing homelessness and will help people move out of the shelter system.
READ: Council Green Lights 6 New Sites for Affordable Housing Developments
Proposed by CreateTO, the City's development arm, the Site Plan Approval application calls for a 3-storey, 2,685 m² Montgomery Sisam Architects-designed building with room for 56 supportive housing units that would average at 298 square-feet.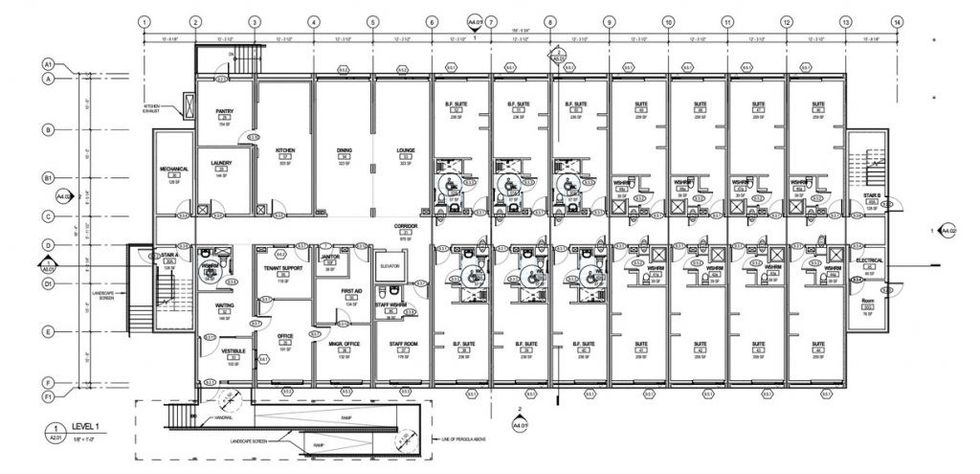 Example of the ground floor of building submitted to City of Toronto
Modular housing can be constructed more quickly than permanent housing because the materials are prefabricated in a factory and then transported to the site where they can be assembled at a lower cost and in a shorter timeframe than traditional housing construction models.
But above all, modular housing provides immediate relief for hundreds of people living without a home, especially during the COVID pandemic when access to shelters is limited due to increased safety measures.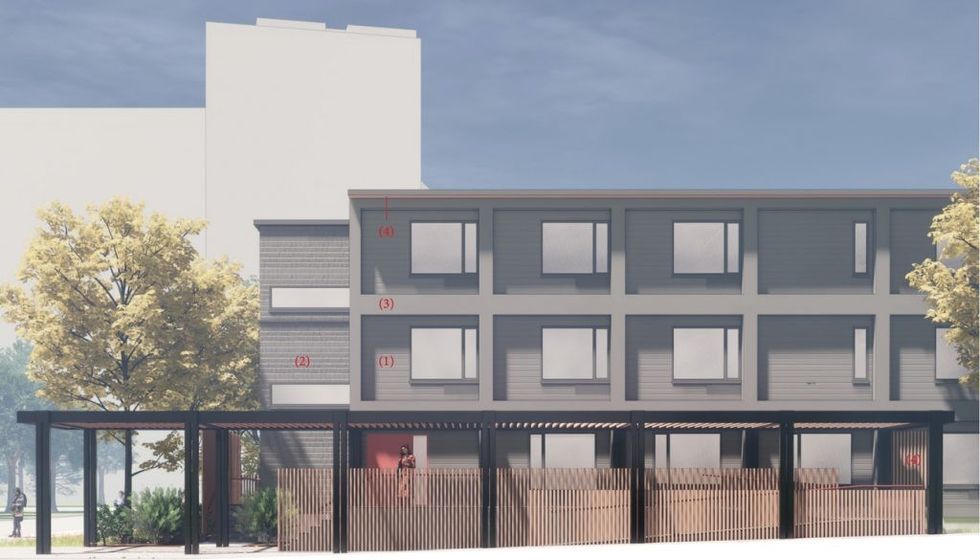 Rendering submitted to City of Toronto
The building's 56 units would be assembled from 39 modules, prefabricated at an off-site plant, and delivered to the site to be stacked and bolted into place.
The proposed building would be made with four different types of material, including HardiePlank Lap Siding, HardieShingle Siding (straight edge), HardieTrim Board, and wood.

Rendering submitted to City of Toronto
The building will also include a range of amenities including common rooms, a dining room, program space, laundry, first aid and administrative offices.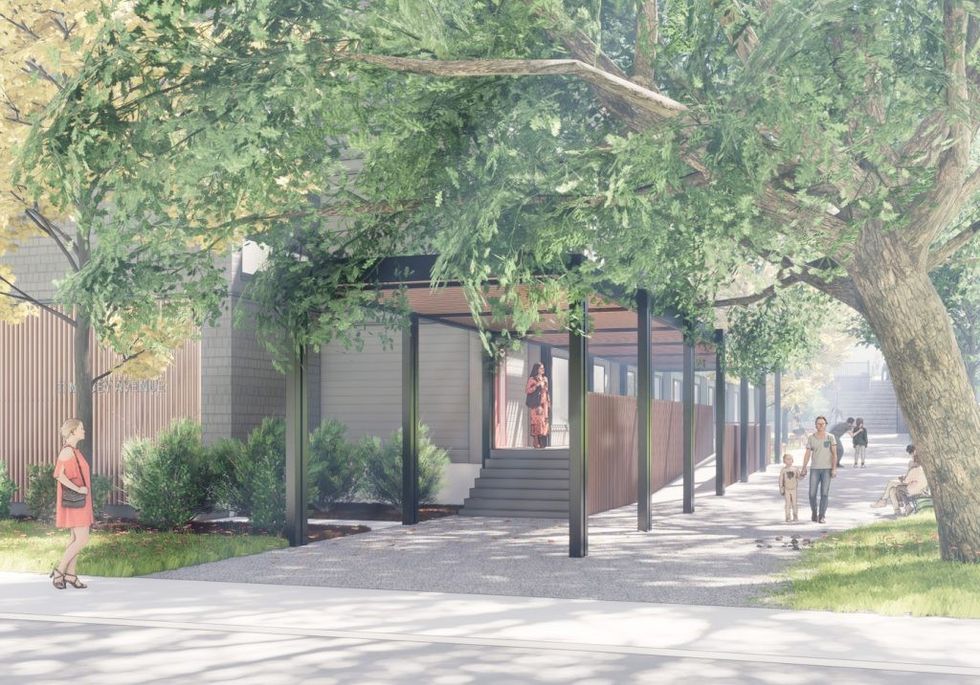 Rendering submitted to City of Toronto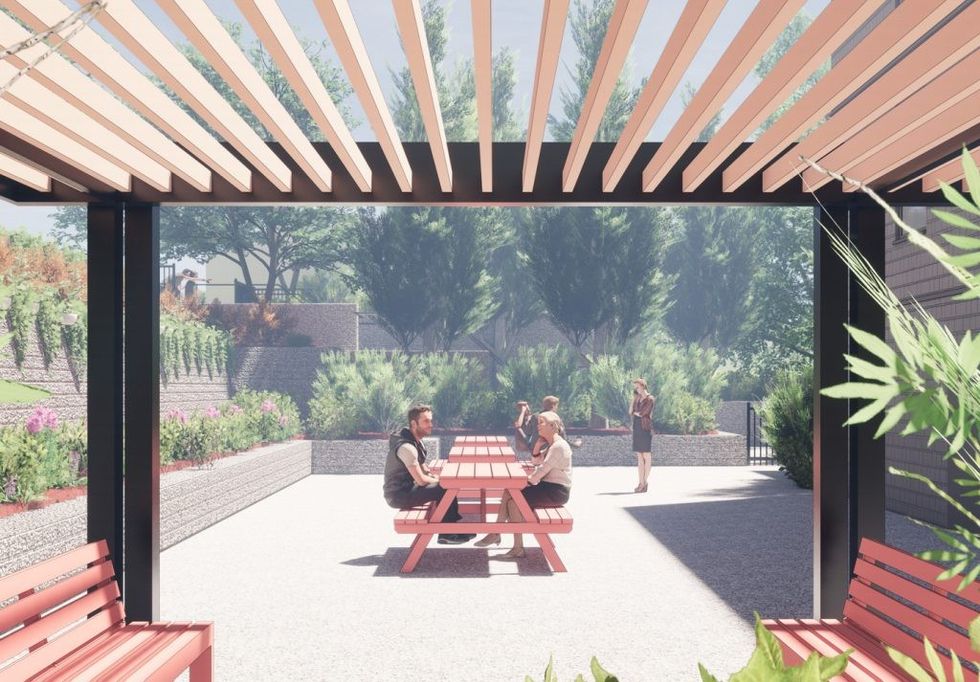 Rendering submitted to City of Toronto
Residents will also have access to an outdoor amenity area that would feature a range of seating areas with benches and picnic tables, and bike storage, which will be surrounded by gardens and trees.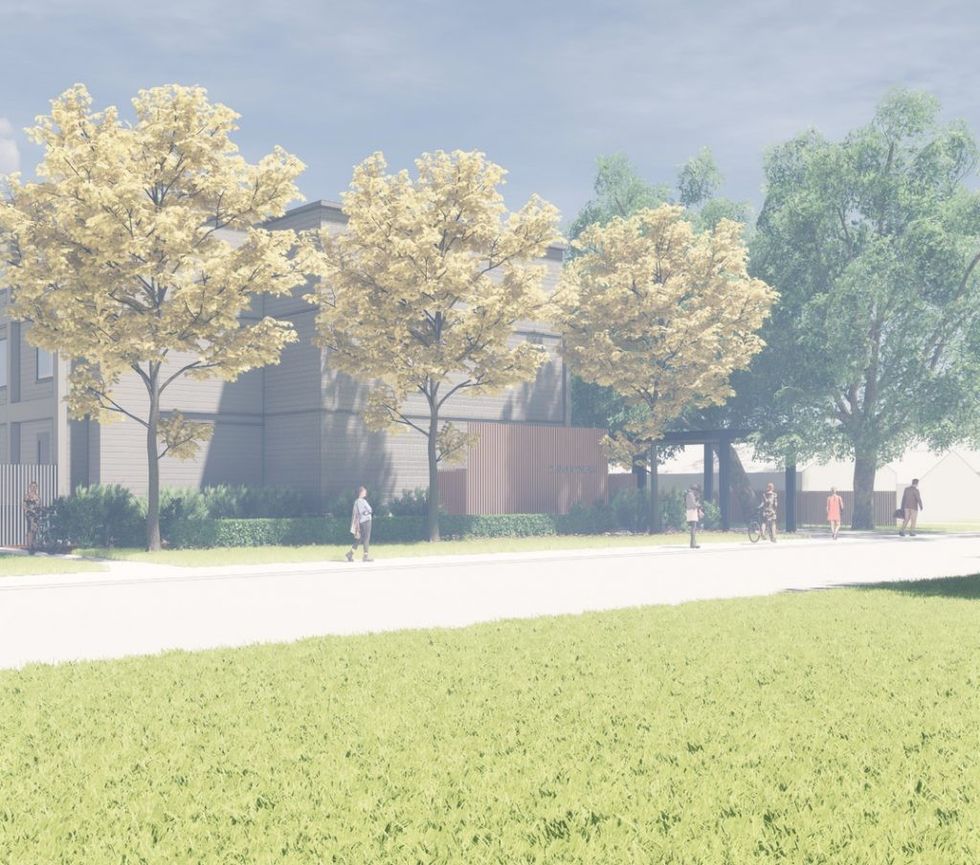 Rendering submitted to City of Toronto
The planning application for the second modular housing site for 150 Harrison Street on the former site of the 14 Division Police Station near Dovercourt and Dundas is expected to be submitted next. It would create another 44 studio units, creating a total of 100 new homes between the first two proposed buildings.
Future Developments