---
The Freehouse Collective, formerly known as the Donnelly Group, which owns various pubs and restaurants around Vancouver and Toronto, has filed for creditor protection under the Companies' Creditors Arrangement Act (CCAA), according to Supreme Court of British Columbia documents obtained by STOREYS.
Donnelly Holdings Ltd. (Donnelly Group) owns or holds a controlling interest in 11 hospitality establishments in Vancouver:
Granville Room, at 957 Granville Street
Ballyhoo Public House, at 888 Burrard Street
Brass Fish Tavern, at 385 Burrard Street
Three Brits Public House, at 1780 Davis Street
Clough Club, at 212 Abbott Street
Cinema Public House, at 901 Granville Street
Sing Sing Beer Bar, at 2718 Main Street
Butcher & Bullock Public House, at 911 W Pender Street
Stock Room, at 1144 Homer Street
Isabelle's, at 1141 Hamilton Street
Lamplighter, at 92 Water Street
Donnelly Group also owns a non-controlling interest in a bar called Hello Goodbye, at 1120 Hamilton Street in Vancouver. In addition, they also own or hold a controlling interest in three hospitality establishments in Toronto:
Belfast Love, at 548 King Street W
Death & Taxes Free House, at 1154 Queen Street W
Walrus Pub and Beer Hall, at 187 Bay Street
All of the above are owned through Donnelly Public Houses Inc., which is 100% owned by Donnelly Holdings Ltd. and has Jeffrey Donnelly as its sole shareholder. The Donnelly Group also owns majority interests in Barber & Co., which owns and operates three barber shops and a barber products company; Bomber Investments Ltd., which owns a brewery called Bomber Brewing; and Hi-Standard Cleaning Co Ltd., a company that specializes in cleaning hospitality entities.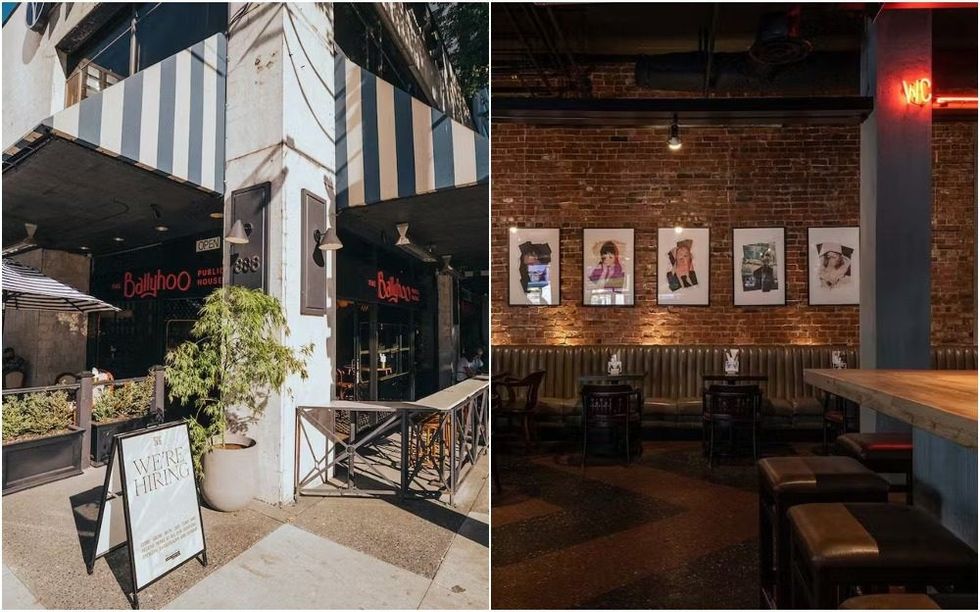 The Ballyhoo Public House and Cinema Public House in Vancouver. (Freehouse Collective)
The petition to the court seeking creditor protection is dated Tuesday, May 23 and cites numerous reasons for the company's financial difficulties.
According to the petition, all of the hospitality establishments owned and operated by Donnelly Group in Vancouver were shut down in March 2020 as a result of the COVID-19 pandemic. The establishments gradually re-opened throughout 2020, 2021, and 2022, with operations improving in Spring 2022.
However, the improvements were dampened by several factors, including labour shortages, increases in the minimum wage, increases in the number of additional sick days, increases in the federal tax on liquor, increased insurance rates, increased interest rates, higher lease rates, and higher property taxes.
The Petition also notes that many of the establishments owned by Donnelly Group are located in Downtown Vancouver and that business has been affected by the advent of working from home, as well as the "civic conditions" of places like Granville Street and Gastown -- likely an allusion to well-publicized safety concerns in those areas.
READ: The Entire History of Vancouver's Granville Street, And Its Envisioned Future
"Business has returned to close to 2019 revenue levels, but there has been margin compression due to increased labour and operational costs resulting in much less profitable businesses," the petition notes. "Further, the businesses have experienced significant losses over the last 2.5 years and have had to service these expenses in addition to the additional bank debt."
Donnelly Group's primary secured lender is the Bank of Montreal (BMO), who "has been supportive" of the company amidst its struggles, including agreeing to multiple forbearances -- temporary postponements of loan payments -- and interest-only payments on their obligations.
The Donnelly Group owes BMO approximately $14.85M, with the hospitality entities owing $13.6M and Bomber Investments Ltd., which owns Bomber Brewing, owing the remaining $1.25M.
According to the petition, BMO has "informally agreed" to extend the forbearance deadline to May 31, 2023, and Donnelly Group has been keeping up with their monthly interest-only payments to BMO, but "are not in a position to make principal repayments on a go-forward basis."
Additionally, Donnelly Group is "currently in default of their obligations to BMO pursuant to the 2023 Forbearance or will soon be in default of the obligations to the 2023 Forebearance and will be vulnerable to demand by BMO should BMO choose to do so."
Donnelly Group is seeking an arrangement that would, among other things, restructure BMO's secured debt "to an amount that can be serviceable given current economic conditions" and allow present management to continue operations, under watch by a court-appointed Monitor -- Ernst & Young in this case.
The alternatives are either liquidation or receivership, both of which, according to the petition, would result in a loss of goodwill in the industry, which is noted elsewhere in the petition as Donnelly Group's "primary asset," as a result of it allowing for positive relationships with suppliers and being able to hire and retain quality staff.
Donnelly Group currently employes approximately 750 full-time and part-time employees across its hospitality establishments, 40 full-time and part-time employees at Bomber Brewing, and 25 employees across its barber-related businesses.
Both liquidation and receivership would also likely result in BMO recovering only a fraction of the amount it's owed. Because of this, the Petition notes, BMO is supportive of Donnelly Group's plan and has agreed, in principle, to restructure the debt.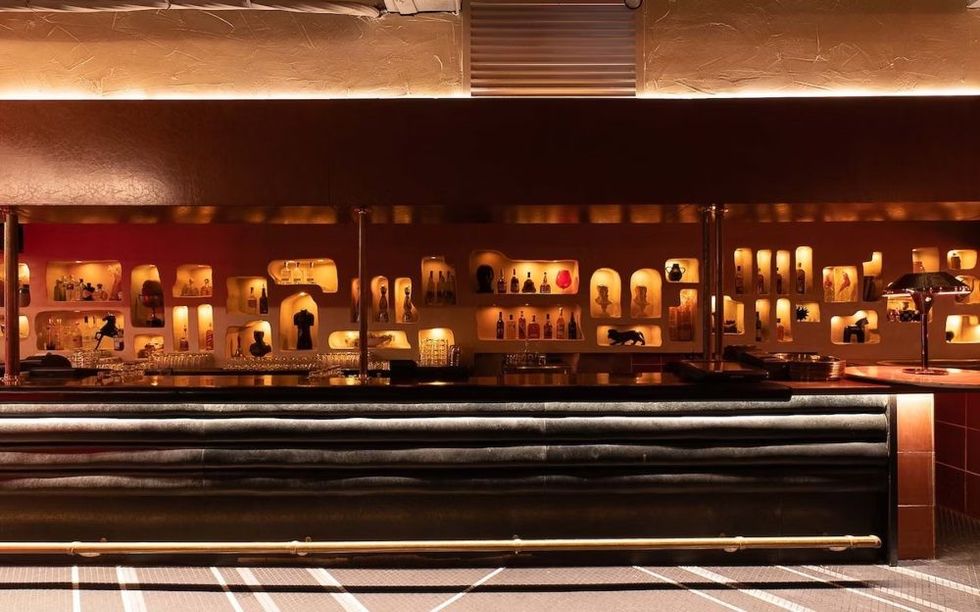 Isabelle's Bar & Lounge in Vancouver. (Freehouse Collective)
In terms of the timing of seeking creditor protection now, the petition notes that Donnelly Group failed to pay a PST payment that was due on May 19, but that the Crown "has agreed not to take enforcement steps." Donnelly Group made payroll on May 18, but "only on the basis of cash advanced by Mr. Donnelly" and now "urgently need the breathing space afforded by a stay of proceedings to ensure that they have cash to cover upcoming payroll and other critical operating expenses."
In a press release on Tuesday, Donnelly Group called the decision "a strategic response to the industry-wide impact of the COVID-19 pandemic," with CEO Jeffrey Donnelly saying that "despite the often startling perception of this filing, it's very much a constructive versus destructive financial tool that will first bring added stability and then growth to our businesses."
"This will be a survivor's tale, one that we're saddened to recognize cannot be told for many of our hospitality peers due to the tragic effects of the pandemic," he added.
READ: Red Tape and Rising Rates Push Coromandel Properties to Seek Creditor Protection
Jeffrey Donnelly also owns Donnelly Hospitality Management Ltd., which owns a cannabis business called Lightbox that operates as Dutch Love and filed for creditor protection in December 2022, also citing the COVID-19 pandemic.
Donnelly Group was granted a 10-day stay of proceedings, and a hearing is set for Friday, June 2 at 10 am, according to Supreme Court case file info. Donnelly Group is expected to then seek a 90-day extension on the stay of proceedings.
Retail