Vancouver
Urban Living
Covenant House Vancouver Opens New $34M Youth Shelter
There is a fresh new amenity-packed space to serve Vancouver youth experiencing or at risk of homelessness.
Youth experiencing or at risk of homelessness in the notoriously pricey city now have access to 40 new shelter units — and enriching on-site services — with the Phase 2 completion of Covenant House Vancouver's expansion project.

Located at 1280 Seymour St., the 10-storey building will increase available housing for vulnerable youth between the ages of 16 and 24. Phase 1 of this expansion project, completed in 2019, brought 28 units for at-risk youth to 1302 Seymour St., and the final stage will see Covenant House renovating existing space at 326 West Pender St.

The new building contains 40 units, the majority of which will include two beds. When necessary, capacity can be expanded to allow a maximum of 150 spaces overall. Covenant House Vancouver will act as operator.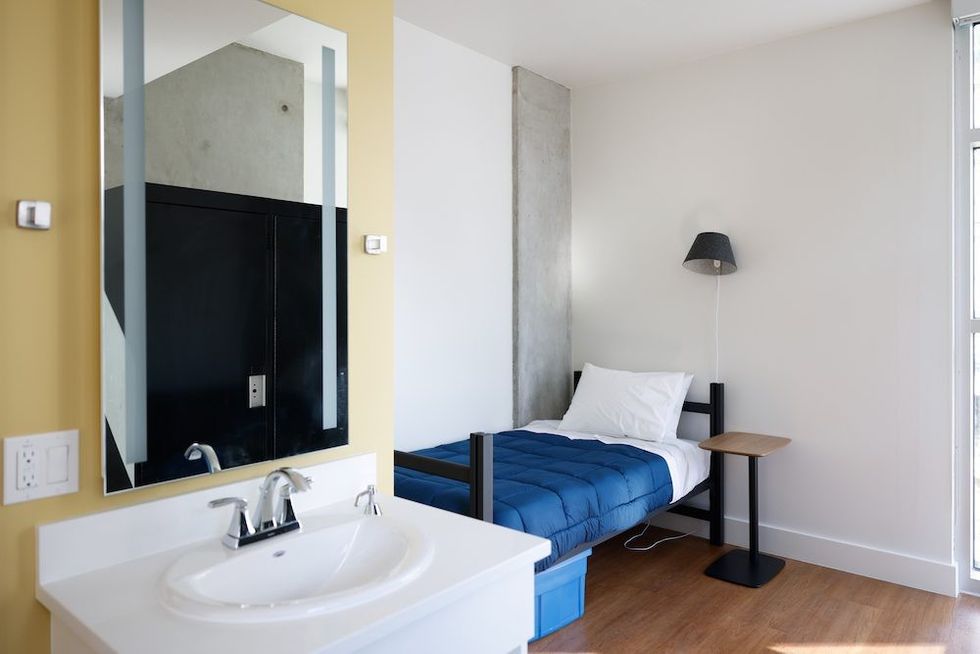 "Our new building is thoughtfully designed to meet the complex needs of youth, with spaces that will allow us to provide wraparound supports that lead to transformative healing and growth," said Krista Thompson, Chief Executive Officer of Covenant House Vancouver. "We are thrilled to welcome young people into our new building and stand ready to continue providing love and hope to them."
The new shelter will offer supporting amenities and services for its clients, including an art therapy room, outdoor common areas, classrooms, and fitness facilities. "Two of our most notable features are our Art Therapy Room and full-scale gym. Young people requested spaces where they could exercise, play, and have fun without leaving the building," says Kristy Hayter, Director of Communications and Marketing at Covenant House Vancouver. "Art therapy is a powerful tool in processing traumatic experiences and physical activity plays a significant role in physical, emotional, and mental well-being."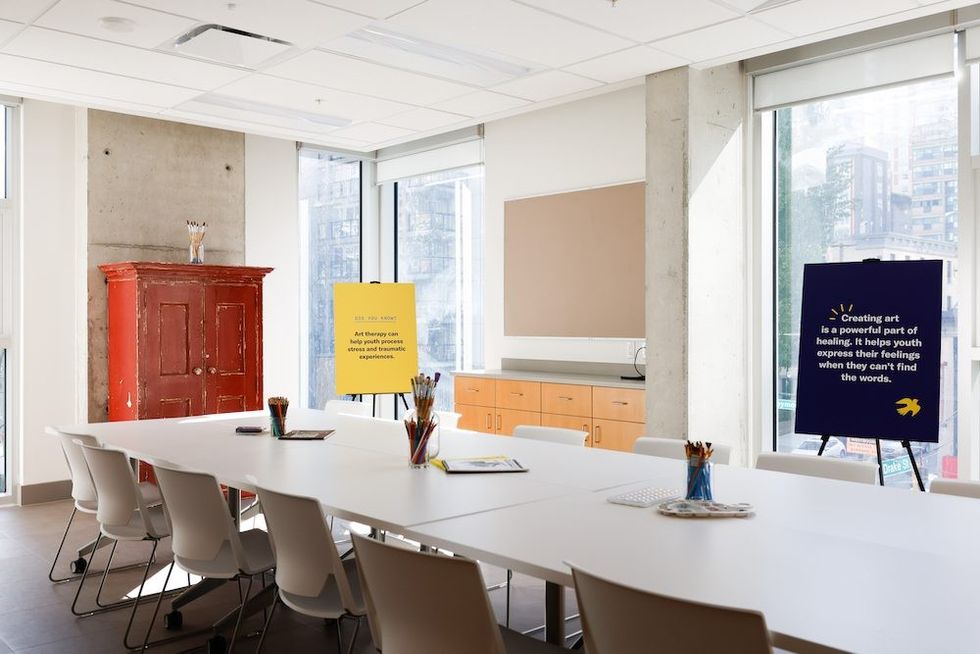 Thompson says the additional space and new amenities will greatly enhance how Covenant House delivers their essential services and programs. "The thoughtful design of the building is the result of a deep commitment to addressing the biggest challenges faced by youth experiencing homelessness," said Thompson. "More than just a physical space, our new home represents hope and possibility for the youth in our care."
The Government of Canada, through Canada Mortgage and Housing Corporation, contributed approximately $7.8 million to the project under the National Housing Co-Investment Fund (NHCF), and the Government of British Columbia, through BC Housing, contributed a grant of approximately $2.5 million in grant funding and will provide approximately $475,000 in annual operating funding. Covenant House Vancouver contributed approximately $23.66 million in funding, secured through independent donations.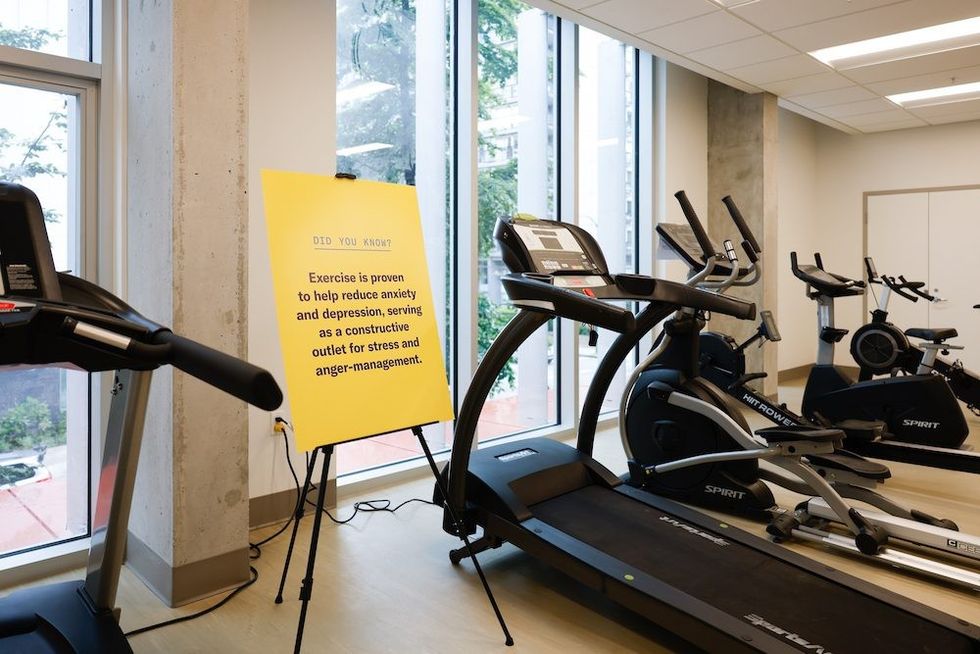 "Covenant House has a long history of strong community building and dedication to helping some of the most vulnerable people in our city," said The Honourable Hedy Fry, Member of Parliament for Vancouver Centre. "I am thrilled to see this important building come online, and I am confident it and the crucial support services offered will make transformational changes in the lives of so many young people. Congratulations to those involved — this is yet another example of the National Housing Strategy delivering results and making a real difference right now."
1208 Seymour St. will be available for youth access beginning July 5.

Covenant House currently operates in 31 cities across North America, including Toronto, where the pandemic dramatically compounded the city's homelessness crisis.