It's official! A portion of Bremner Boulevard will henceforth be known as Raptors Way.
Mayor John Tory first announced that the part of Bremner that is home to Jurassic Park would be renamed Raptors Way on Monday. The announcement was part of the Raptors' historic Victory Parade, which also saw the basketball team accept the key to the city.
---
At the time, Tory hadn't yet officially brought forth the motion to City Council. On Wednesday, City Council voted unanimously to make the name change official.
Though the street signs have yet to be installed, Google Maps made it official on Wednesday afternoon. Raptors Way will run between York Street and Lake Shore Boulevard West, so if you live nearby Scotiabank arena, you might want to change your address!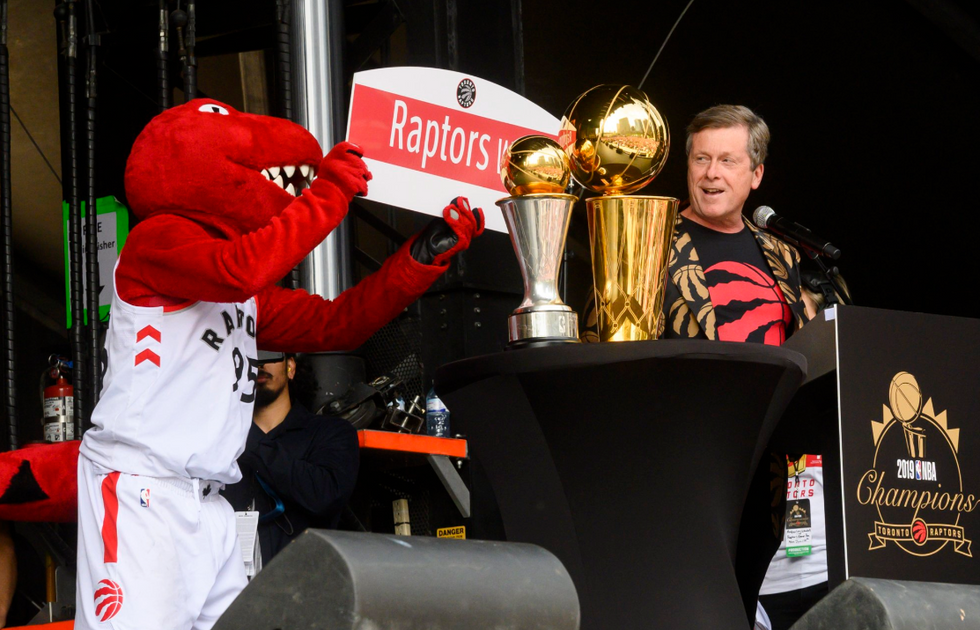 Courtesy of Google Maps.
Toronto