---
The future of homeownership may not look that bleak for Canadian millennials after all -- even if it's the result of optimistic thinking and making sacrifices.
According to the new survey from Royal LePage conducted by Leger, six in 10 non-homeowner Canadian millennials (ages 26 to 41) in Canada believe they will one day own a home. This news may come as a surprise to some, given the doom and gloom housing market headlines we've seen since the onset of the pandemic.
There is, however, a caveat with the relatively optimistic sentiment: half (52%) of respondents say they will have to relocate to become homeowners -- whether they like it or not. 
Of the millennials surveyed, 72% would choose to continue living in their current city or town, if the cost of living was not an issue. But 46% don't believe their salaries will increase at a rate that will allow them to buy a home in their current location. So, in the absence of the choice to stay put -- resulting in a potential subsequent relocation -- 40% of millennials in Canada say they would change employers to be able to work fully remotely; top motivators include the cost and time associated with commuting and the ability to manage household duties while working from home. 
Of course, there's no way to sugar coat it: it was a lot simpler for our parents to achieve the "Great Canadian Dream" of homeownership. But, alas, times have changed. Canada's relentless housing supply shortage continues to challenge buyers of every demographic, especially those looking to enter the market. And -- despite a notable drop in the country's prices in recent months and the dealing back of bidding war drama -- sky-high interest rates and difficult stress tests compound this challenge.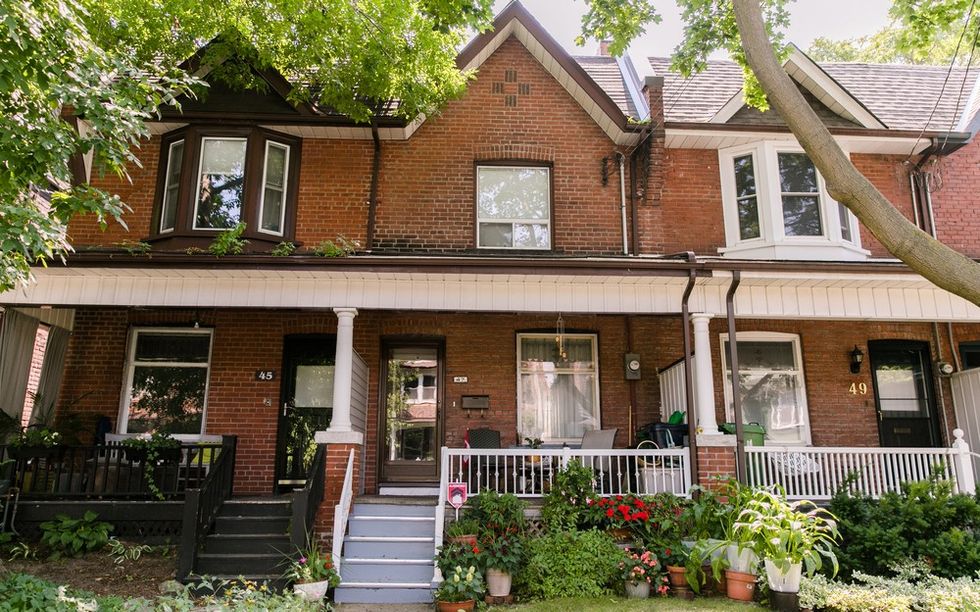 Nonetheless, Canada's millennials will find ways to make it happen. Of the non-homeowner millennials surveyed, 68% say that owning a home is important to them. That figure is higher among those under the age of 35 (72%). 
"Many Canadians who are in the stage of life where homebuying is a top priority, especially younger millennials, remain committed to achieving home ownership and are optimistic about the opportunities that lie ahead, due in large part to the example of their parents and family members who have reaped the benefits of our nation's historically strong real estate market," said Phil Soper, president and CEO, Royal LePage. "Currently the largest proportion of our population, and so arguably the most impactful, millennials are a resilient group who are willing to make the necessary sacrifices in order to reach this milestone."
When broken out by age, 62% of respondents under the age of 35 say they believe they will own a home one day, compared to 56% of those aged 35 and up. Meanwhile, 25% of non-homeowner millennials across the country do not believe they will ever own a home. This, however, marks an increase from the one-third of Canadians under the age of 40 who reported to have "given up" on homeownership in spring 2021, according to a RBC housing poll.
Nationally, the Royal LePage survey found that more than four million millennials (51%) say they plan to purchase a home within the next five years -- whether their first home, a move-on property, or a secondary residence. This means that almost four million young Canadians will be looking to make a purchase between now and 2027. Almost half of them (45%) will be first-time homebuyers. 
Of the millennials who plan to buy their first home or sell their current home and move within this period, 47% say they will remain in their current city or town, while 41% say they plan to relocate.

Soper highlights the need for a significant increase in the supply of housing in Canada. 
"While we are currently seeing a slowdown in market activity, as prospective buyers temporarily put their home purchase plans on pause while they seek to understand the full impact of rising interest rates and inflation on their bottom line, we expect that activity will rise again, although not at the same rate we saw throughout 2021 and early 2022," says Soper. "The return of these sidelined purchase intenders, a growing population, largely from increased immigration levels, together with household formation changes -- individual households made up of boomer parents and their millennial children evolving into two, three or four households -- will require more available housing stock to ensure a balanced market and to help bring affordability back within reach of many Canadians." 

In addition to millennial demand, Soper cites immigration and "the growing pipeline of those who could not transact over the last two years" as factors that are currently putting more pressure on supply. "We could see another surge in price appreciation, following short-term economic softening, when these sidelined purchase intenders transact," says Soper. 
According to the survey, a sizeable number of Canadian millennials are already homeowners, with 57% reporting to own their Gomes. Not surprisingly, this figure is higher among those aged 35 and up (63%).
Real Estate News