Money
Canada's Real GDP Grew 0.3% in April: StatCan
Canada's real gross domestic product (GDP) grew 0.3% in April, according to Statistics Canada (StatCan). 
This follows a 0.7% expansion in March.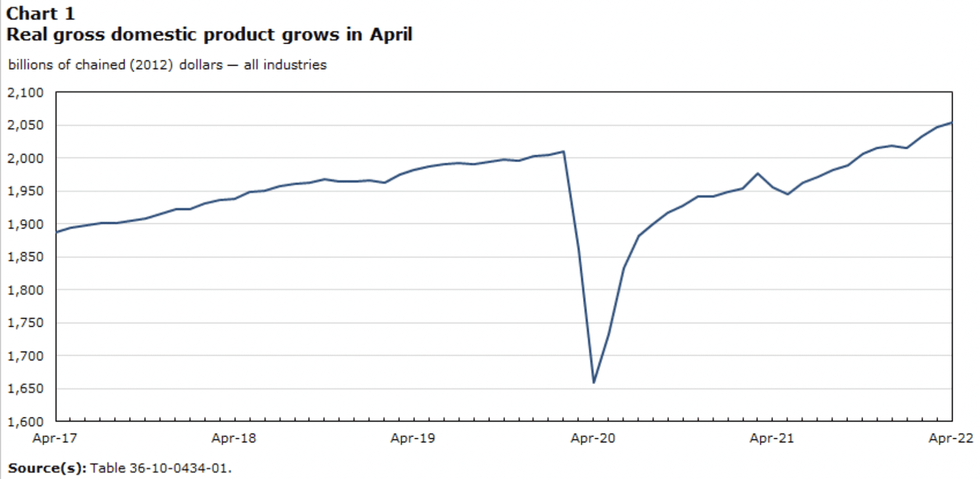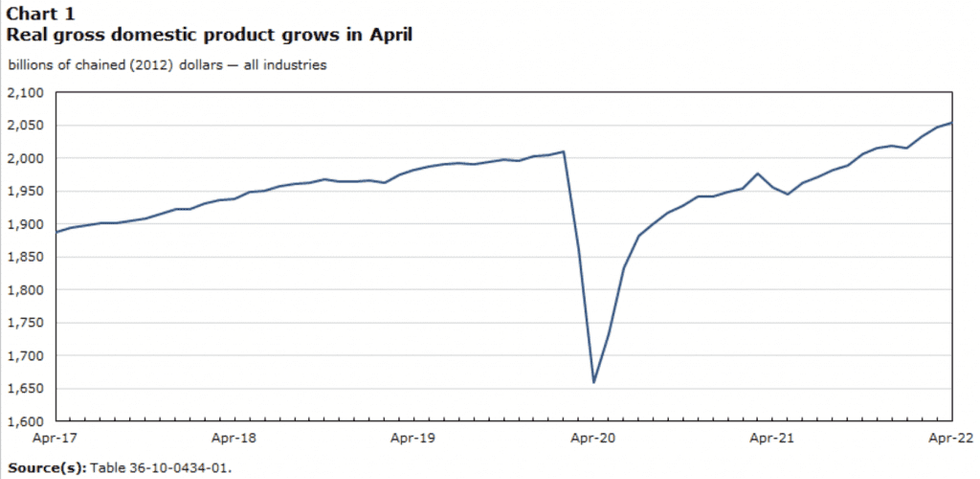 The GDP growth was driven by the mining, quarrying, and oil and gas extraction sector and client-facing industries, says StatCan. The agency says the mining, quarrying, and oil and gas extraction sector grew by 3.3%, the largest monthly growth since December 2020. Meanwhile, oil and gas extraction gained 3.9%, a third consecutive monthly increase and the largest since September 2020.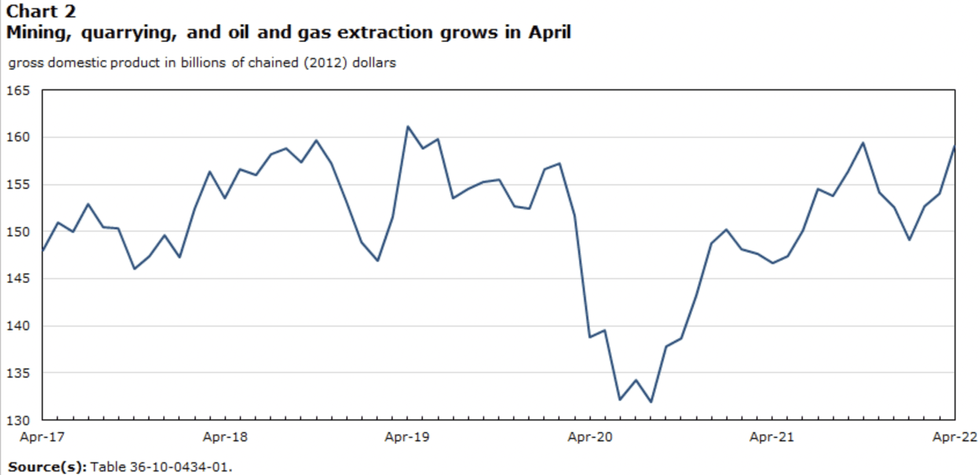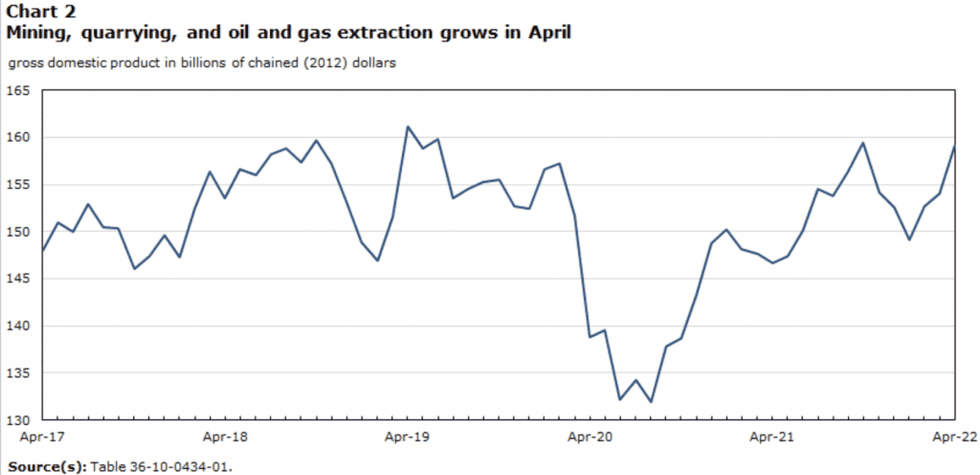 The accommodation and food services sector added 4.6% — up for the third consecutive month – while the arts, entertainment, and recreation sector rose 7.0%. Food services and drinking places expanded 3.5%, as activity grew in every province and territory. With a third consecutive monthly growth, the subsector surpassed the pre-COVID-19 pandemic level of activity in April. Accommodation services grew 7.2% in April, driven by increased activity in traveller accommodation as travel restrictions continued to ease, lifting travel activity.
The arts, entertainment and recreation sector increased 7.0% in April, a third consecutive increase, as all subsectors were up. The sector, however, is still 12% below its February 2020 levels.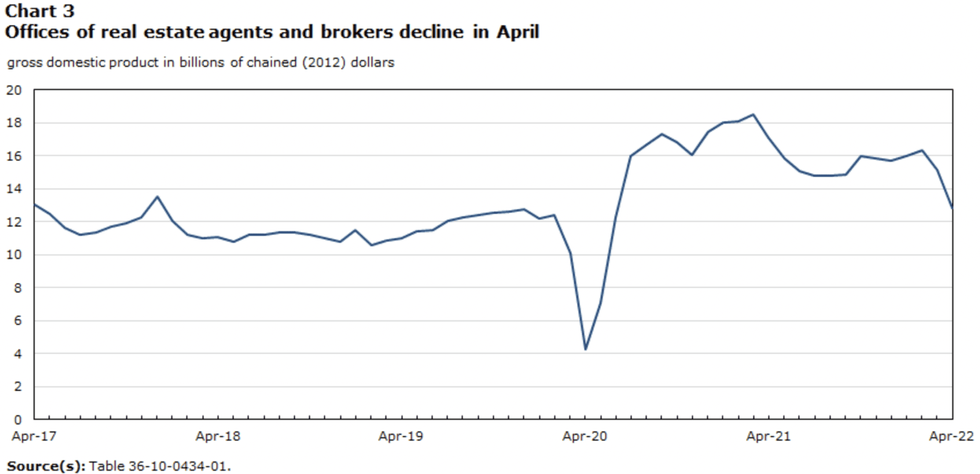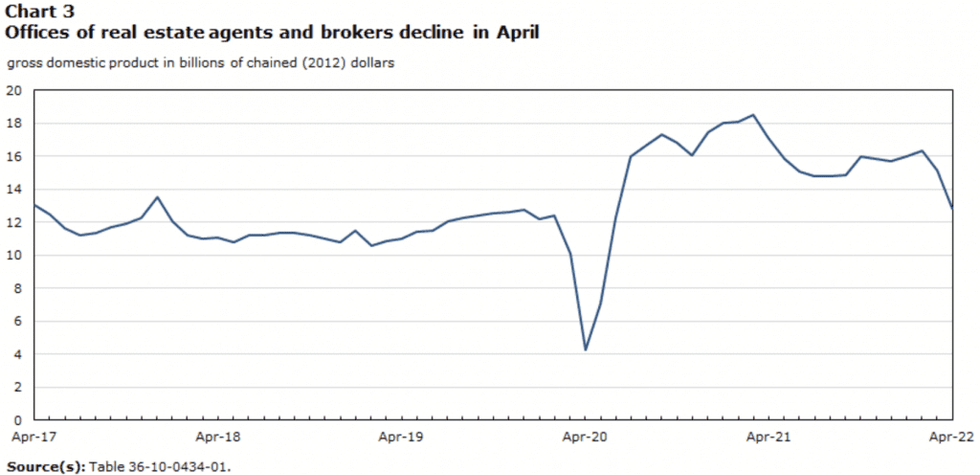 Real estate contracted 0.8% in April, the largest monthly decline since April 2020, down for the second month in a row after a period of eight monthly increases. Furthermore, activity at the offices of real estate agents and brokers dropped 15.0% in April, says StatCan, the largest contraction since April 2020. The rising cost of borrowing contributed towards a continued cooling of the home resale market across the country, with Ontario, British Columbia, and Alberta accounting for most of the decline.
Meanwhile, the finance and insurance sector contracted for the first time in ten months, down 0.7% in April. The construction sector was essentially unchanged in April, following three months of growth as subsectors were evenly split between increases and decreases.
The transportation and warehousing sector rose 2.2% in April — up for a third month in a row — as eight of 10 subsectors were up. Retail trade rose 0.9% in April, more than offsetting the previous two months of decline, as seven of 12 subsectors were up. Finally, the manufacturing sector increased 0.3% in April to mark a seventh consecutive monthly growth, as higher durable-goods manufacturing offset a decrease in non-durable-goods manufacturing.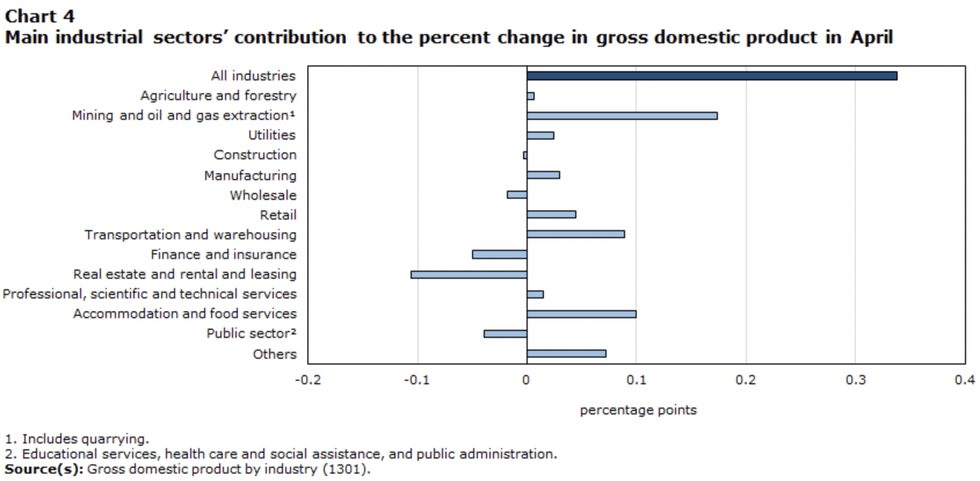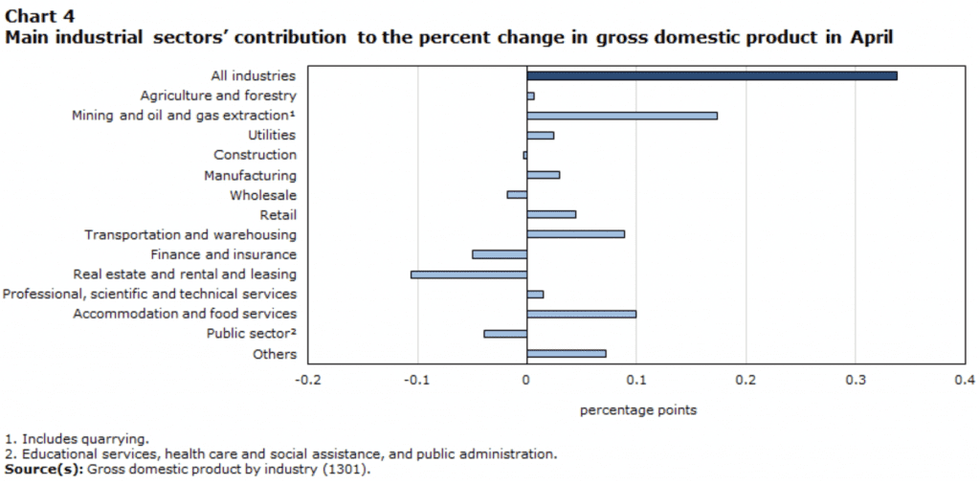 Last month, StatCan said Canada's economy grew 3.1% annually during the first quarter of the year as exports of both goods and services fell.
However, things may not have been quite as promising for the month of May as they were for April and the first quarter. Early estimates indicate that the economy contracted by 0.2% for the month. StatCan says that output was down in the mining, quarrying and oil and gas extraction, manufacturing and construction sectors in May. An increase was recorded in the transportation and warehousing sector. We'll have to wait until July 29 for the official reading to find out the actual figures.