The days of Canadians paying some of the highest cellphone prices in the world will soon be a thing of the past as the Liberal Government is making the country's largest telecom companies slash their prices, or they'll have to face the consequences.
On Thursday, Minister of Innovation, Science and Industry Navdeep Bains announced 'The Big Three,' which consists of Rogers, Telus, and Bell, will have until 2022 to cut the prices of cellphone plans that offer two to six gigabytes of data by 25%.
---
READ: Wireless Providers Urged To Provide Underground Cell Service On TTC
Bains said the government has listened to Canadians' concerns about the county's high cellphone costs, which outpace most plans internationally. According to the 2019 Price Comparison Study of Telecommunications Services in Canada and Select Foreign Jurisdictions, Canada has the highest or second-highest mobile wireless service rates among G7 countries and Australia.
"If these targets are not met within the two years, the Government will take action with other regulatory tools to further increase competition and help reduce prices," the ministry stated in a press release.
This could include changing the rules for wireless spectrum auctions and allowing cheaper "mobile virtual network operators" into Canada's wireless market.
"We heard Canadians when they asked for more affordable options for their wireless services, and we have delivered," said Bains. "Canadians shouldn't have to choose between having a cellphone or heating their home. These new tools build on a number of initiatives we already set in place to help lower prices, improve access and ensure affordable, high-quality wireless services in every corner of our country."
The government also said it's committing to release quarterly reports on the wireless plan pricing to "increase transparency."
Bell and Rogers Speak Out
Following the announcement, Vanessa Damha, senior manager of media relations for Bell, says this it's "the worst time" to jeopardize the country's wireless success, as carriers are now looking to ramp up investment for the global move to 5G wireless.
"We'll study the government's direction but will note that policies discouraging investment, including regulating wireless pricing or continuing to deny fair access to spectrum for all competitors, put jobs and innovation at risk in an industry that's delivering tremendous value to consumers," said Damha.
Damha also pointed out that the current government pricing study shows that the price of mid-range wireless plans has actually fallen up to 45% in Ontario and up to 30% across Canada in just four months last year.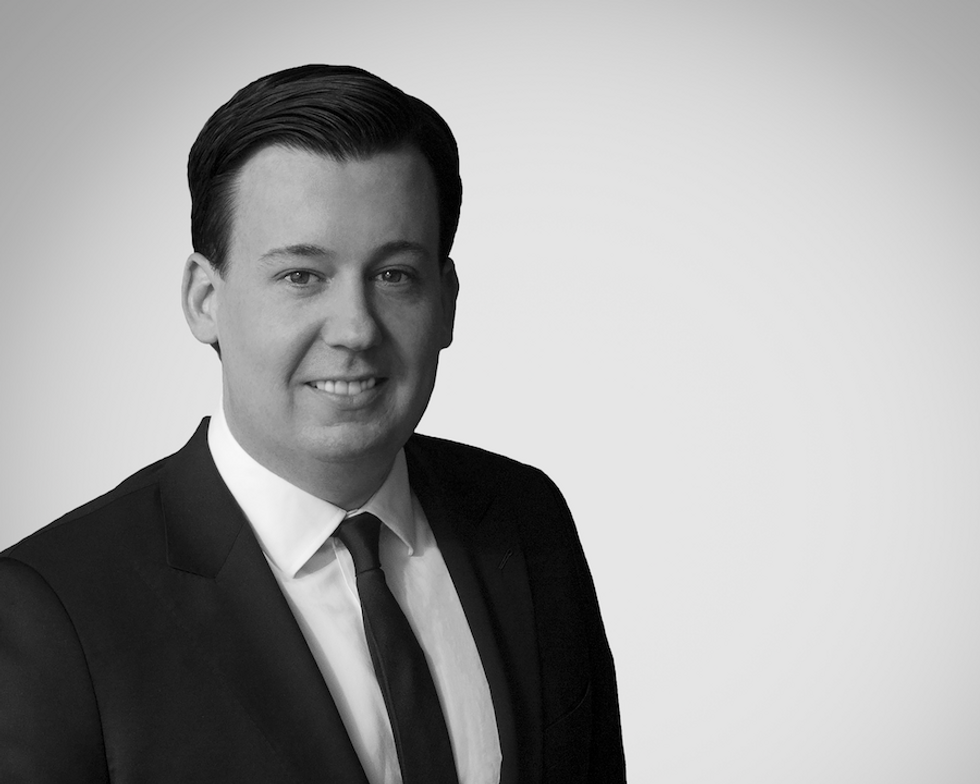 GOC
Rogers' senior manager of media relations, Bill Killorn, said in a statement to Toronto Storeys that Rogers operates in a highly competitive market that continues to deliver more affordability and value. "We always evolve our services to meet the needs of Canadians," said Killorn.
This comes in a day and age when people rely heavily on their cellphones and Canadian households continue to abandon their landline telephone service in favour of mobile service, with almost a third subscribing to mobile service only.
In fact, according to the Federal Government's latest Communications Monitoring Report, which provides an overview of the adoption of communications technologies by Canadian households from 2013-2017, 90% of Canadians now have a cellphone compared to just 63% still using landlines, a 5.7% decline.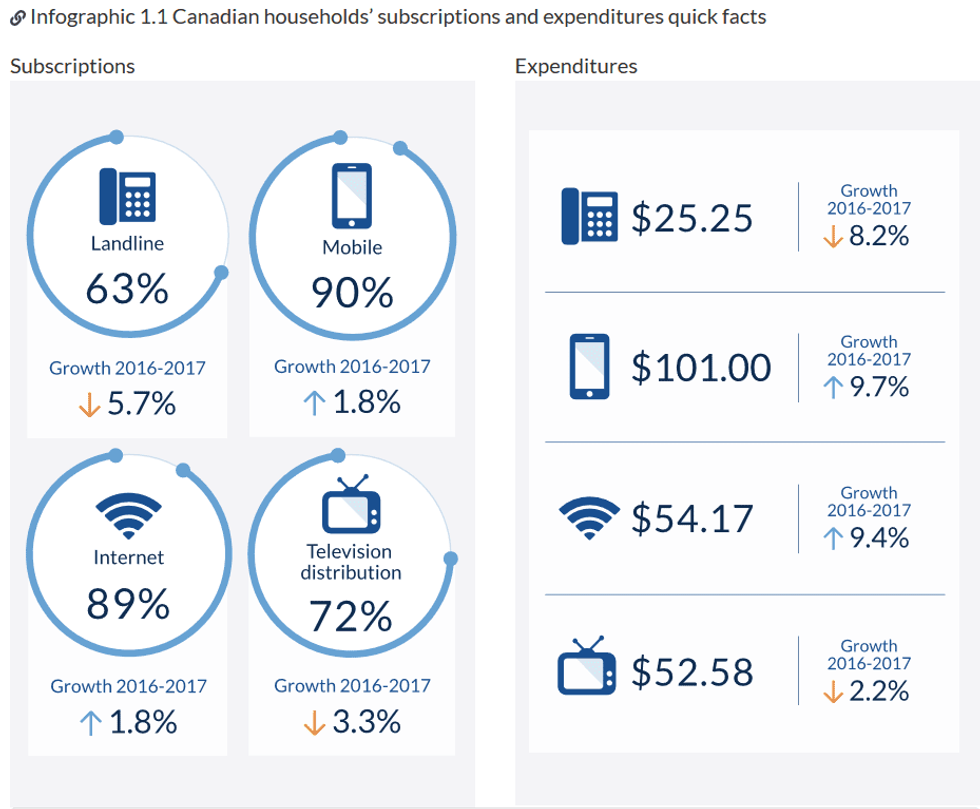 Communications Monitoring Report 2019
How many households in the 63% range are actually using their landline, as opposed to just paying for it and not actually using it, remains unclear. But we imagine it serves as a rather expensive voicemail in most homes.
Toronto Storeys also reached out to Telus for comment but had not heard back by the time of publication. We will update the article accordingly.
Personal Finance