Two seemingly unrelated recent events have highlighted a large and growing conundrum in Canadian housing.
---
First, on June 9, the Bank of Canada raised its key lending rate to 4.75%, the highest level in 22 years. Seven days later, on June 16, the country's population surpassed 40 million people, having grown by more than a million over the past year.
While those data points may seem to have little to do with each other, they reflect opposing trends that are pulling the housing market in two separate directions. Elevated interest rates – the result of the Bank of Canada's fight against inflation – are putting a damper on homebuying and home construction, while record-high population growth – spurred by the federal government's increased immigration targets – is causing demand for housing to soar.
The result is the bewildering housing market that we've seen in recent months: New and resale home sales have plunged, falling well below their long-term averages month after month. But prices have barely budged from the astronomical levels they rose to during the pandemic. Real estate agents in numerous markets report bidding wars and homes selling for well over asking, even as they lament the much lower volume of sales seen over the past year.
Beneath the confusing and contradictory data, there lies a serious problem: Canada is experiencing a historic housing shortage, and in the midst of this shortage, new home construction is dropping precipitously.
The latest data from Canada Mortgage and Housing Corporation (CMHC) shows urban housing starts dropped 24% from April to May, on a seasonally adjusted basis. If the current pace were to run all year, Canada would build a total of around 183,000 urban housing units this year, down nearly a quarter from the approximately 240,000 urban housing units built last year.
But even last year's figures, which were close to an all-time high, aren't enough to address demand in a country whose population is growing as rapidly as Canada's is today.
According to a now-well-known report from CMHC, issued last year, Canada would need to build 3.5 million additional housing units – on top of what is normally built – to bring housing back to affordable levels by 2030. That would effectively require a doubling of housing starts, starting immediately.
And yet, even as various levels of government reform zoning laws, mandate densification and put billions towards affordable housing initiatives, the country seems to be going backwards on home construction.
A recent study from the Fraser Institute found that, despite all the cranes on the horizon, Toronto actually lost housing units between the 2016 and 2021 censuses – more than 7,000 of them thanks to apartments being razed and multiple units being converted to single-family homes, among other reasons.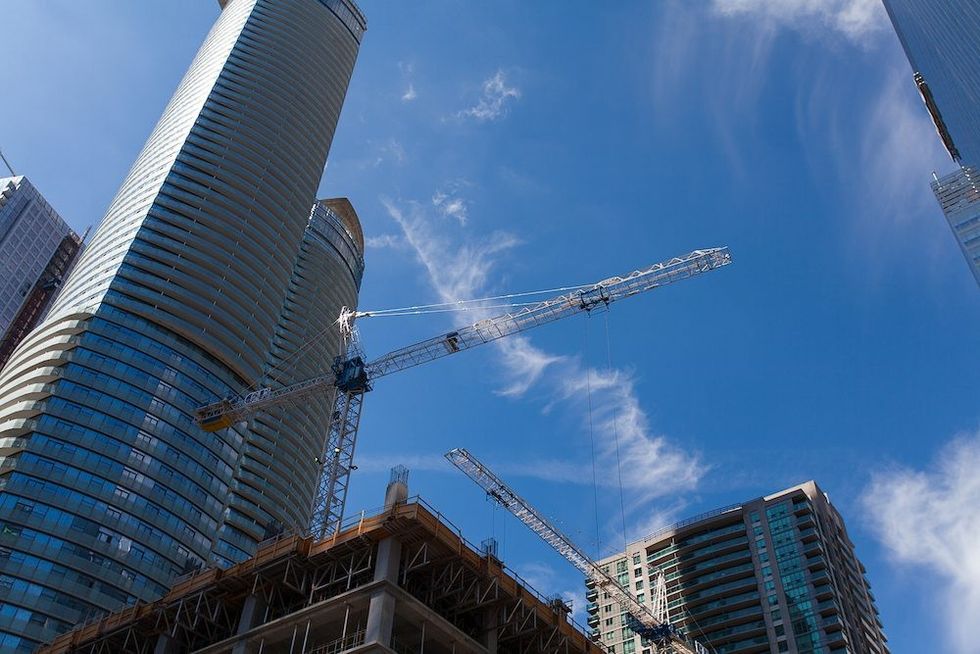 It's clear the pace of construction needs to speed up significantly, but that begs a question: Is Canada even capable of making this happen?
Numerous experts and industry insiders have said that Canada doesn't have enough construction workers to build homes any faster than it's been doing recently. The tightness of the labour market can be seen in a recent survey from the Canadian Home Builders Association (CHBA), in which developers reported a 26% increase in the cost of construction labour since the COVID-19 pandemic.
Construction materials costs have also soared over the past few years. CHBA estimates that the cost of lumber on a 2,400-sq.-ft house is $24K more expensive than it was prior to the pandemic. Other materials have gone up $43K in that time.
"That's $67K more just in construction costs," notes Kevin Lee, CHBA's Chief Executive Officer. 
Lee says Canada has been underbuilding housing "for a couple of decades," but he's cautious about the recent calls to increase construction starts. 
"It will take a lot of change to make that happen," he says, citing obstacles such as neighbourhood-level opposition to densification, and changes to building codes that have made new builds more energy-efficient, but also more expensive to construct.
And Lee lays a fair bit of blame with governments, citing Statistics Canada data showing that municipal development fees have soared by 700% in the past 20 years.
"Thirty-one percent of the new home sale price in Ontario is now taxes," Lee notes.
Those developer charges haven't stopped rising. Another fee hike in Toronto last year means that, as of this year, the levies charged to developers for building a studio or one-bedroom apartment in the city have risen to $52,367, while charges for a detached or semi-detached home are now at $137,040. 
Automating Home Construction
Cash-strapped municipal governments are unlikely to significantly lower developer fees, and NIMBYism among current homeowners also seems unlikely to go away. But in CHBA's view, there may yet be a way to lower housing costs: automation of the home construction process, with an eye towards reducing the amount of labour required.
Lee explains that this would mean shifting the home construction process away from housing sites, and into factories where various parts of a new home would be pre-built using machinery. 
For instance, there is modular construction, which involves producing standardized house components off-site, then moving them to the construction site where cranes put the various modules together into a home. Modular construction has been used heavily in many countries, including in Europe, to build large amounts of apartment housing in a relatively short period of time.
There is also panelized construction, which involves building house frames, walls, floors and ceilings in an offsite factory, then transferring the half-finished homes to the site by truck.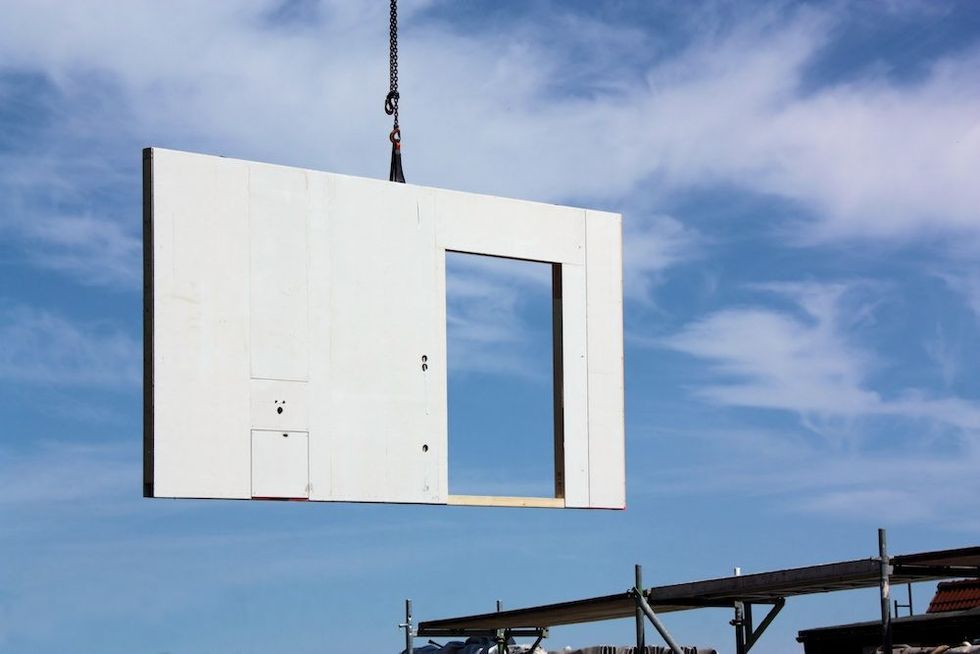 The savings could be significant: One study of panelized construction found that, on a 2,600-sq.-ft single-family home, it reduces the worker hours needed to frame by 75%, reduces the amount of lumber needed by 25% and eliminates about three-quarters of the scraps produced in the process.
But Lee warns that shifting to this kind of construction will require the cooperation of all levels of government. Regulations would need to change, and investing in automated housing construction would require significant investments by developers. 
Unlike with manual labour, with automated construction, if a housing slowdown comes along, developers won't have the option of laying off staff; they'll still be stuck with the costs of their automated systems. For this reason, Lee is calling for some sort of assurance from governments that types of investments won't be wasted.
"In the absence of that, the industry can't make the needed investments," he says.
While the CHBA and other industry groups focus on reducing costs in new home construction, affordable housing groups are focusing on the problem of breaking Canada's habit of constantly rising house prices and rental rates, in an effort to reduce the growing phenomenon of homelessness and inadequate housing that is imperilling an ever-larger number of Canadian households.
Ray Sullivan, Executive Director of the Canadian Housing and Renewal Association (CHRA), says there's "no question that there has been a significant increase in homelessness over the past couple of years," and he estimates that there's much larger number of unhoused people who are "couch-surfing" in the homes of friends or family.
Sullivan has the data to show why this is happening. He recently shared statistics showing that, in many Canadian cities, there are virtually no apartments for rent that are affordable for the bottom 20% of earners.
In the view of Sullivan and others, the problem comes down to the fact that Canada has stopped building housing for the lower end of the income ladder.
Like other affordable housing advocates, Sullivan argues that governments should be getting back into the business of building non-market housing.
"It used to be that 10% of the housing built every year was co-op or non-profit housing until the 1980s," Sullivan says.
Canada's tax structure used to be different, and favoured the construction of rental apartments. Additionally, the federal government used to have a partnership with the provinces that funded non-market, affordable housing. But the tax structure was changed in the 1980s, Sullivan says, and federal funding for non-market housing dried up amid Canada's budget deficit woes in the 1990s.
"I honestly believe if we had not stopped those two measures, we would not have the problems we're having now," Sullivan says.
A Community Bond Program For Affordable Housing
Like other affordable housing groups, CHRA is ringing the alarm about the "financialization" of Canada's housing supply, which it defines as "the erosion of private market affordable housing stock caused by the treatment of housing as a financial commodity."
It's no secret that, in an era when house prices and rents have been steadily increasing for at least two decades, Canadians – whether homeowners or landlords – have become accustomed to the idea of real estate as an investment. But with the massive run-up in house prices during the pandemic, and the run-up in rental rates that followed, this attitude is beginning to have noticeable negative effects.
"Landlords are terminating leases… so they can rapidly raise the rent," Sullivan says, referring to the "renoviction" phenomenon that has been seen all over the country over the past few years.
And even as the government launches new programs to get affordable housing built, that trend is causing existing affordable units to disappear.
"We're adding water to the bucket, but there's a big hole at the bottom," Sullivan says.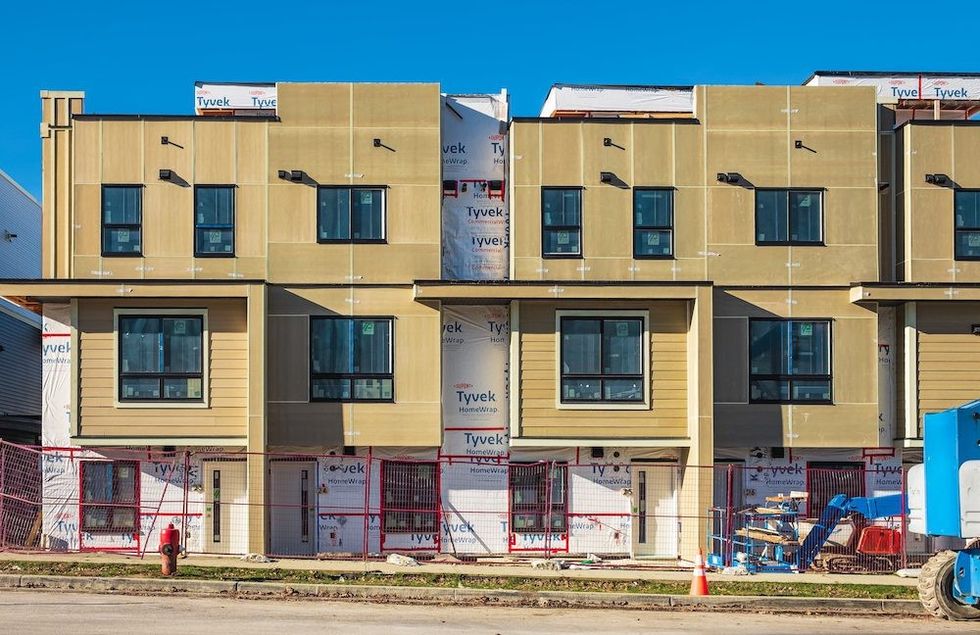 Sullivan and CHRA are pushing for a new approach they hope will result in the "definancialization" of part of the housing market, and the creation of a significant non-market housing supply. It involves the creation of a national affordable housing fund that would buy properties, remove them from the for-profit real estate market and rent them out at affordable rates.
The fund could raise money from impact investors, NGOs and governments, and also by issuing community bonds, Sullivan says.
The idea is to make these community bonds "an investment class that's stable and supported by the government," Sullivan says.
The government could help out in the effort, for instance by making these community bonds eligible for RRSP portfolios. 
"People could invest a few thousand, and get a modest return above the rate of inflation," he says, noting that plans for this sort of fund are still in the "embryonic stage."
Above all, Sullivan says Canada needs to think and act on a bigger scale to address the issue. 
Like others, he sees the federal government's National Housing Strategy – roughly $80B over 10 years to build around 160,000 new affordable housing units, and preserve several hundred thousand more – as not being enough to address the scale of the problem facing the country.
"I would love to see a housing affordability summit that looks at significant change," he says.
He adds that Canada should "tackle it like a NASA moon mission – great minds getting together and hashing it out."
Real Estate News