If there's something that every Disney-loving child and every dream-home-searching adult have in common, it's that the idea of living in a castle sounds prettyextremely cool. And, as it turns out, it might not cost quite as much as you'd think — just $1.5M in Nova Scotia. But this castle does come with some, er, quirks.

Located at 48 Waterview Road in the village Pugwash — a tiny coastal region on the northern side of the province with a population of just under 750 people — the seaside castle no doubt offers enviable views and an abundance of space, but it's also filled with so much gold trim and ornateness that it might make Louis XIV pause to ask, "What are we even doing here, guys?".
---
The house is definitely fit for a king though, featuring its very own regal throne — a gold-plated toilet in one of the four bathrooms.
Built in 2015, 48 Waterview is certainly one of the more unusual properties on the market in Canada right now, with a design style that the listing says "combines features of Europe, Asia, the Middle East and North America" — a perfectly chaotic blend reminiscent of the 'everything bagel'.

The seven-bedroom home measures 4,544 sq. ft and sits on a sprawling plot of land that comes in at just under three acres. Built out of grey stone brick with an eye-catching red roof, the home's three turrets and grand balconies offer unbeatable views of the Northumberland Strait. And in case that's not enough land for the fiefdom you plan to build, there's a separate additional 2.39-acre property that's available to be sold with it as well.
As much as the outside of the house stands out, it's the inside that draws, nay, demands your attention. From room to room, extensive hand-crafted chandeliers accent the gold-trimmed ceilings — the ones that aren't covered by "artisan-painted murals inspired by the world's best cathedrals," that is. Walking up the grand wood staircase and gazing up at the ceiling would certainly have you feeling like you have your own (much smaller) Sistine Chapel.
Specs:
Italian marble floors with intricate inlays (and in-floor heating, of course) meet an opulent Oriental-style fireplace, just to the side of the main kitchen. Yes, the main kitchen, because like any good castle, it also has a smaller secondary kitchen elsewhere.
Chunky tables and chairs with extensive decorative carvings round out the look and really drive home the castle feel.
But, the home is also sprinkled with wonderfully average additions like the bulky recliner sofas with cupholders in the living rooms, and the secondary kitchen that appears perfectly normal and modern, like it was designed for another house — well, apart from the chandelier that is almost as wide as the table it hangs over.
All in all, this home's style certainly won't be to everyone's taste, but for that price tag and with those unbeatable ocean views, it could quickly become anyone's dream home.
Welcome to 48 Waterview Road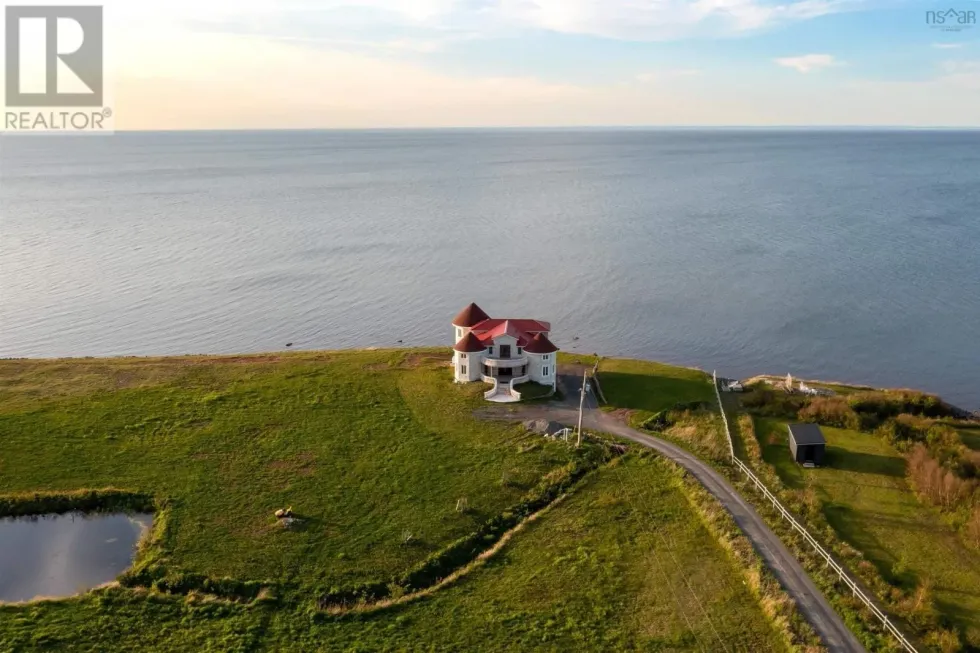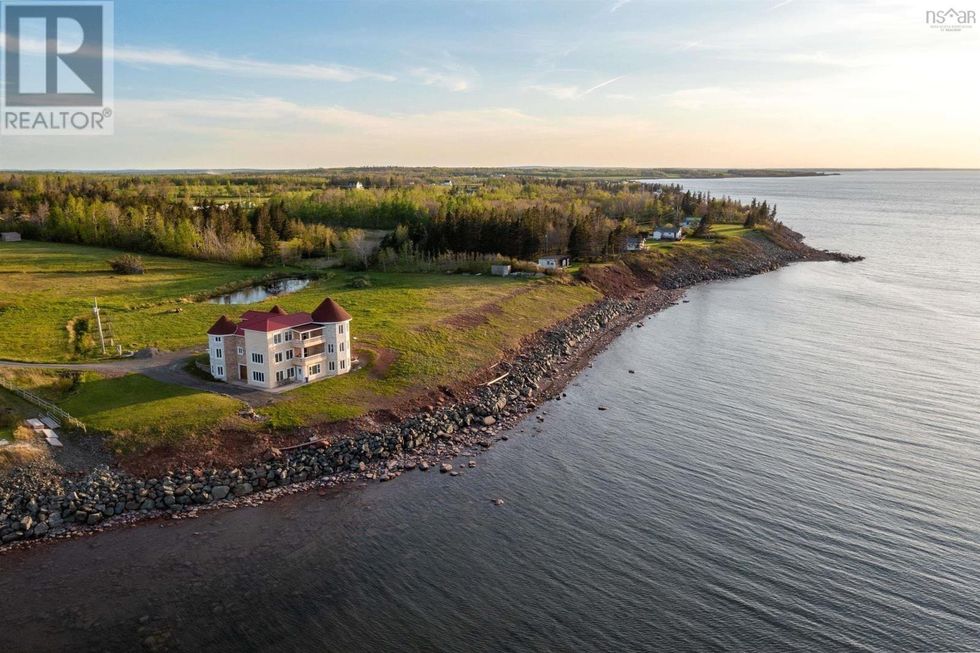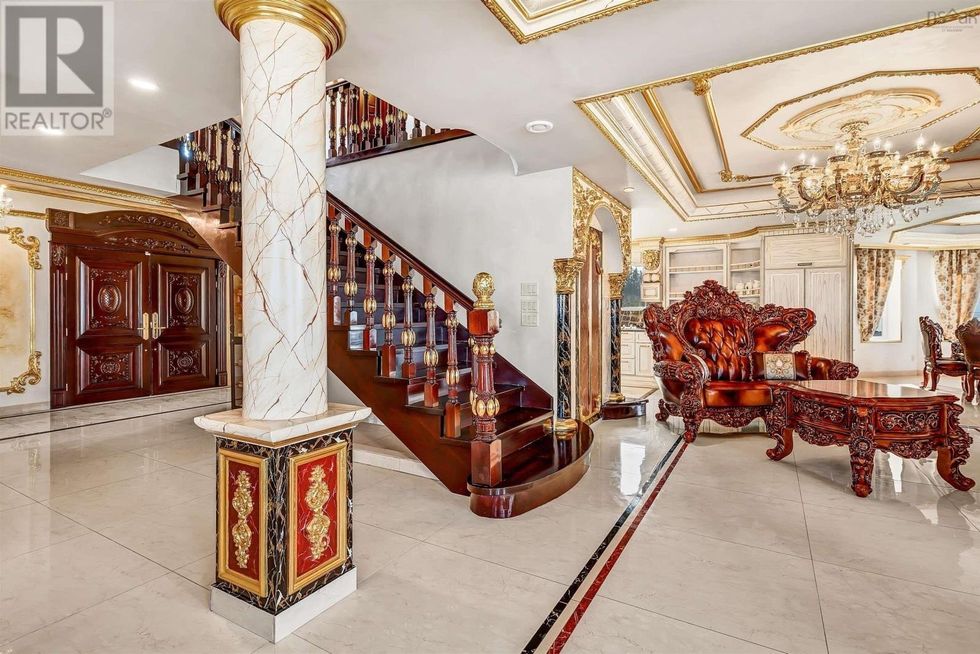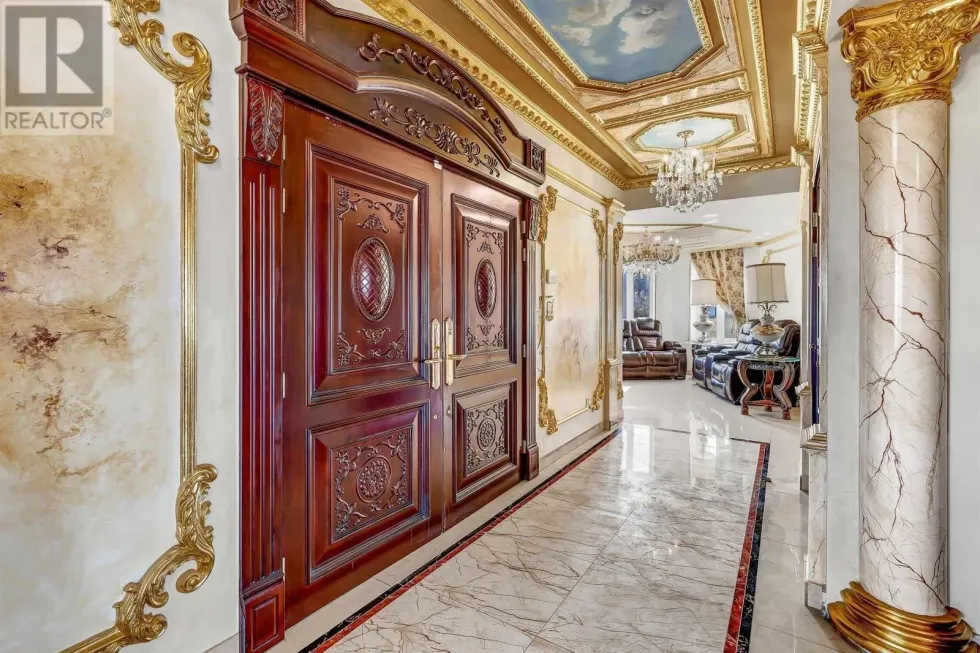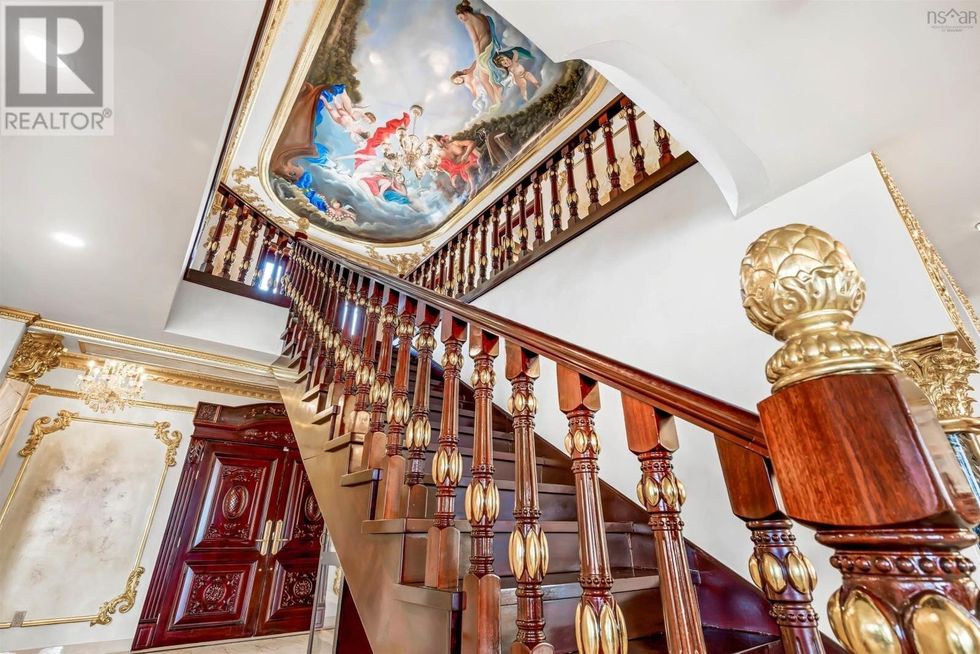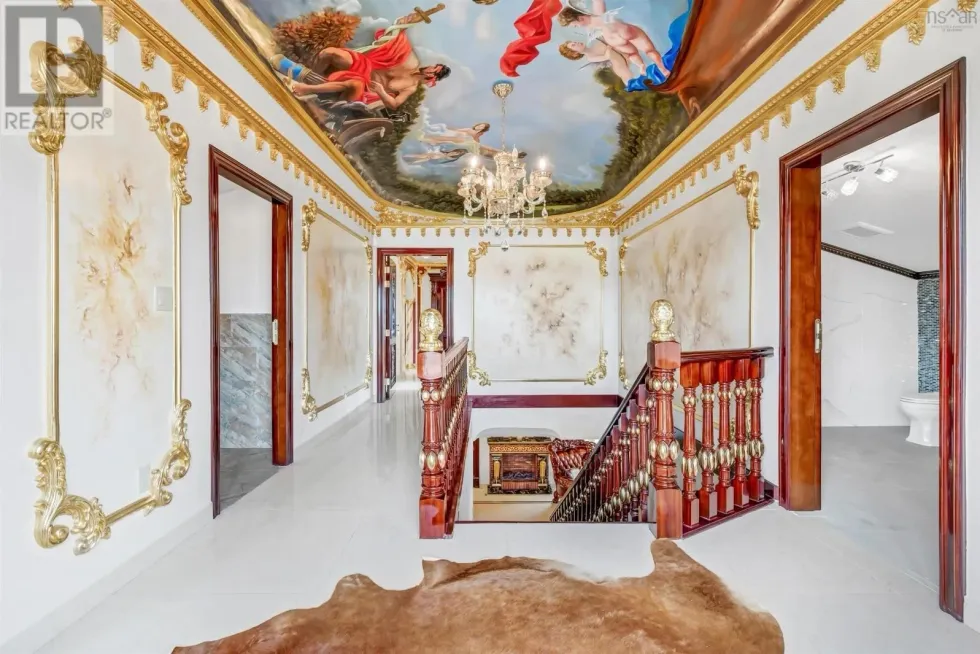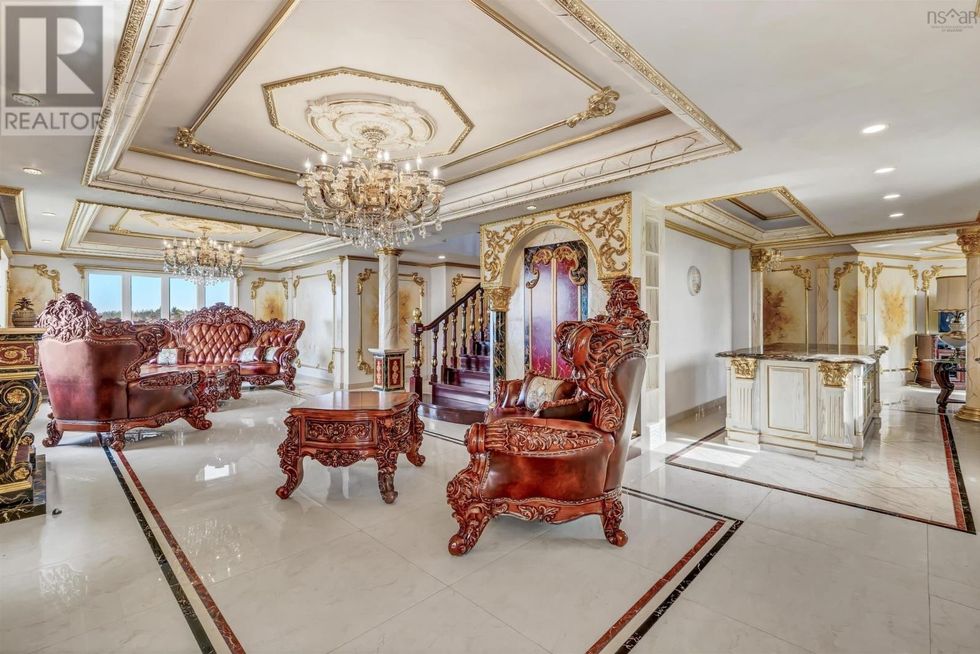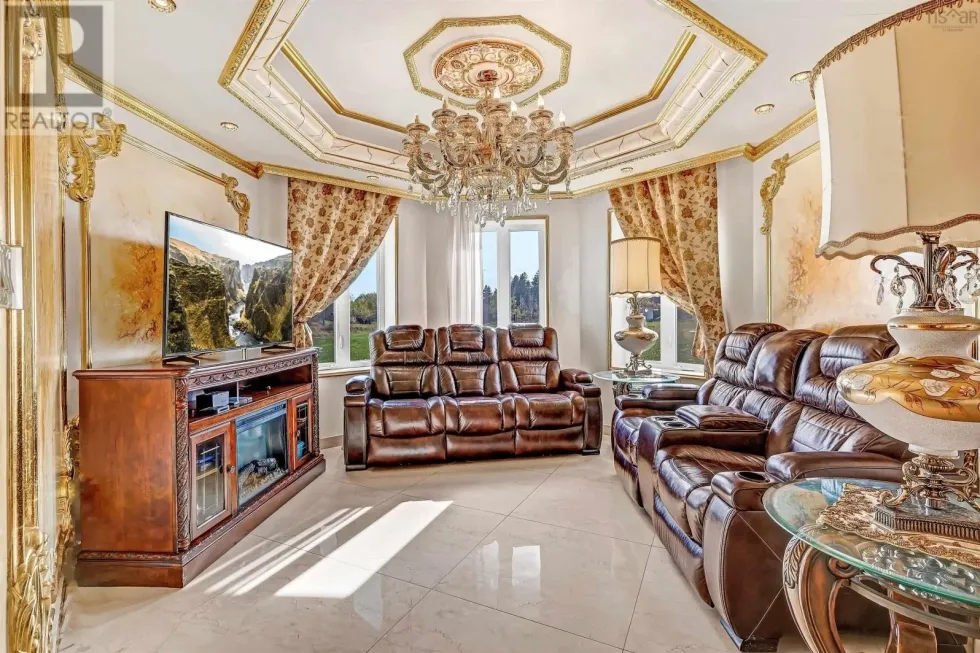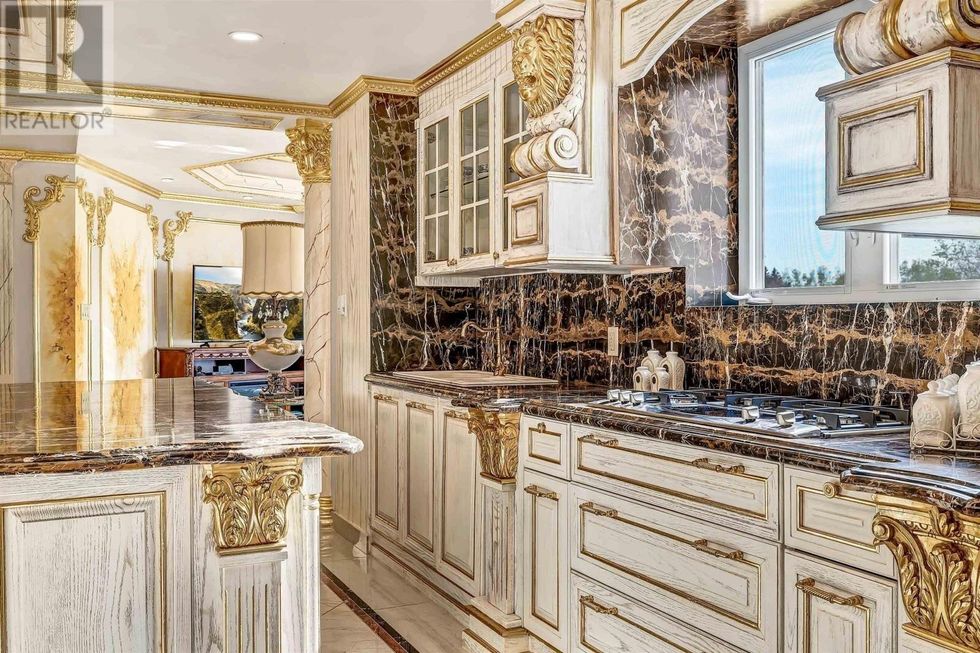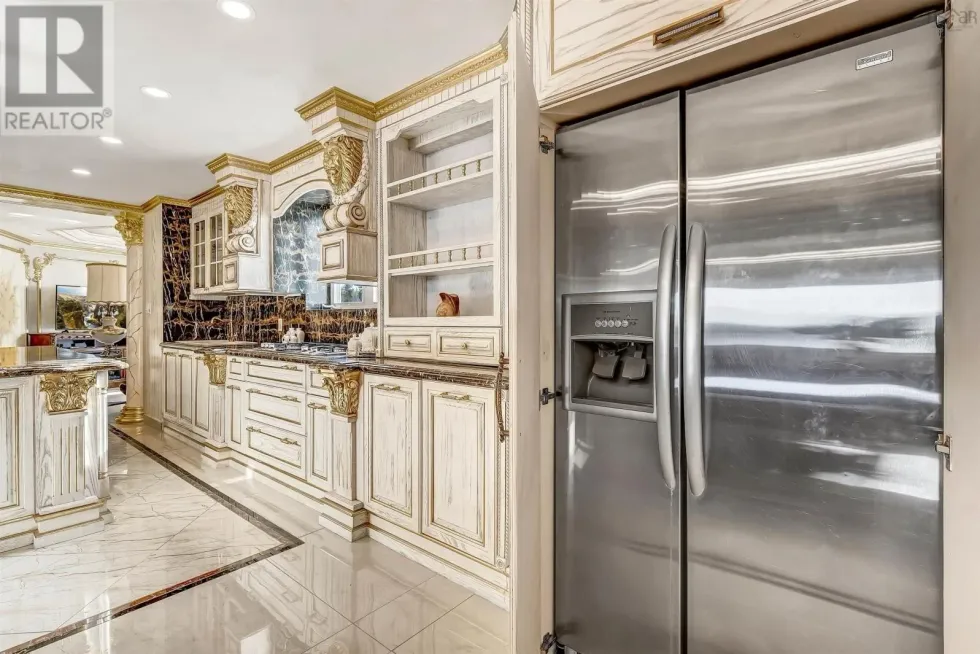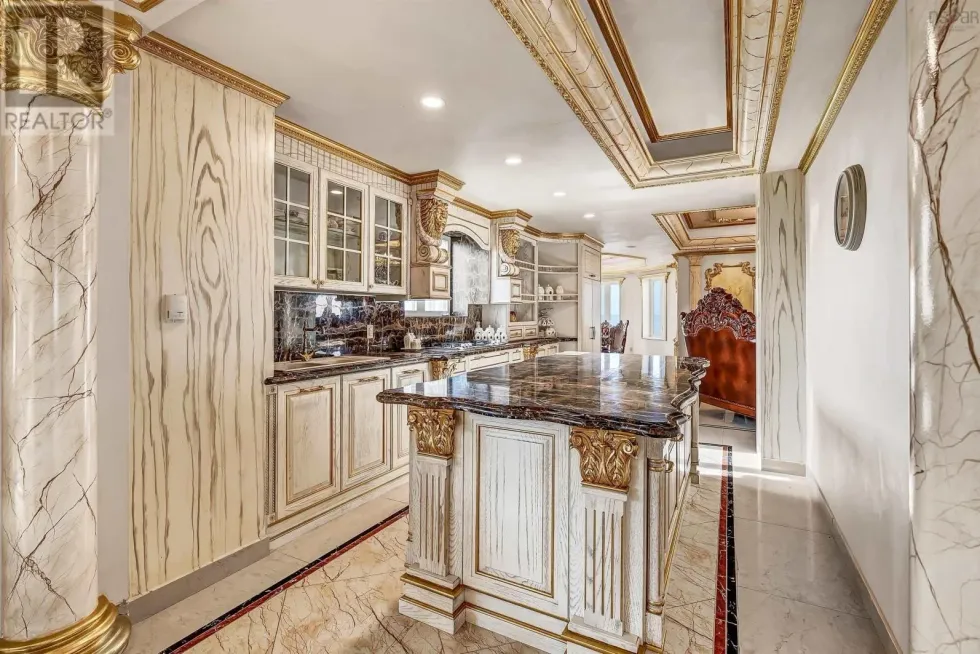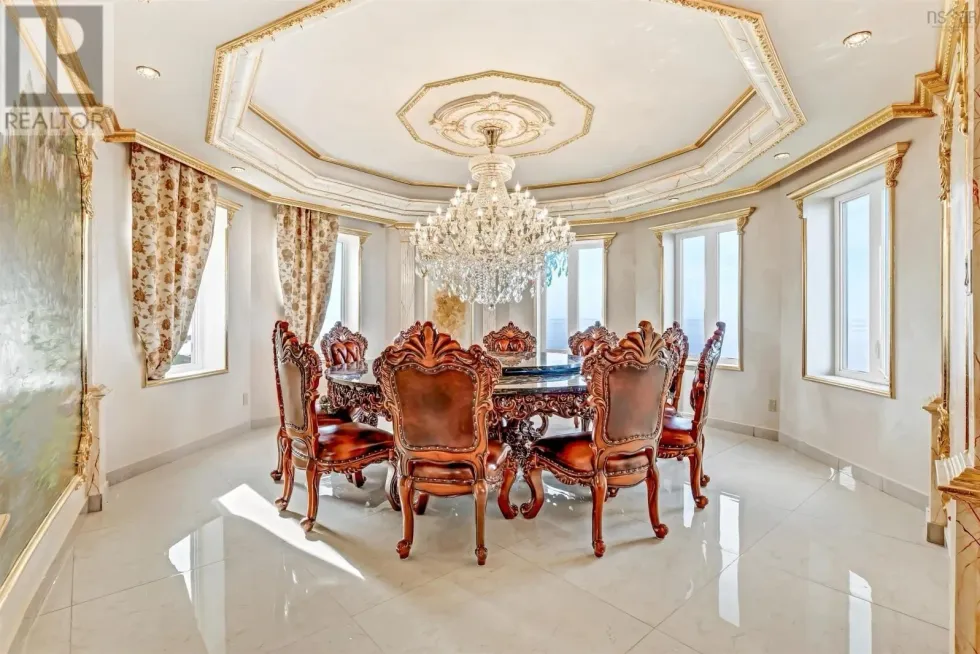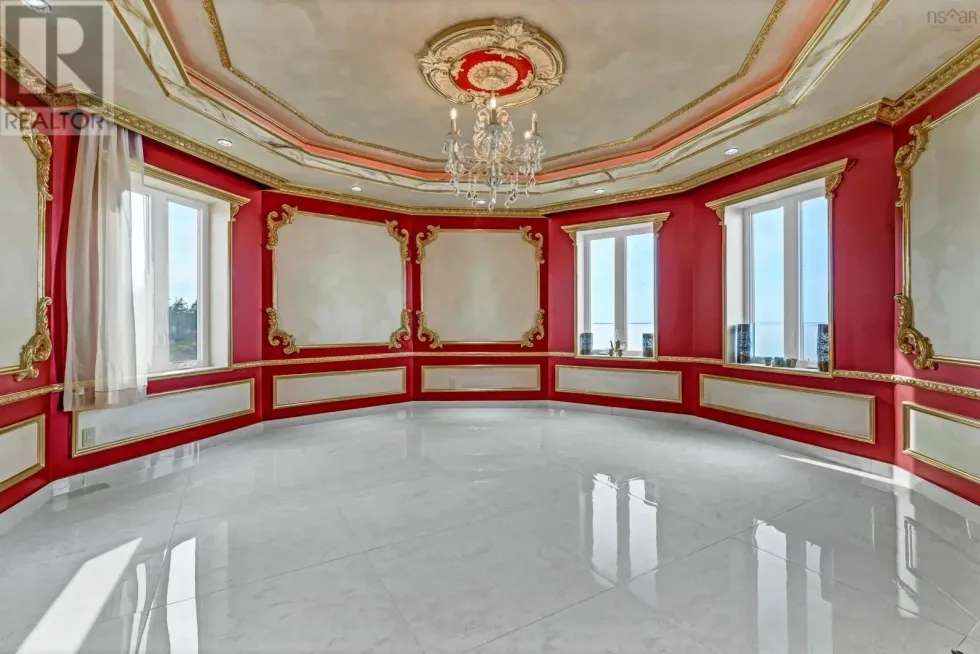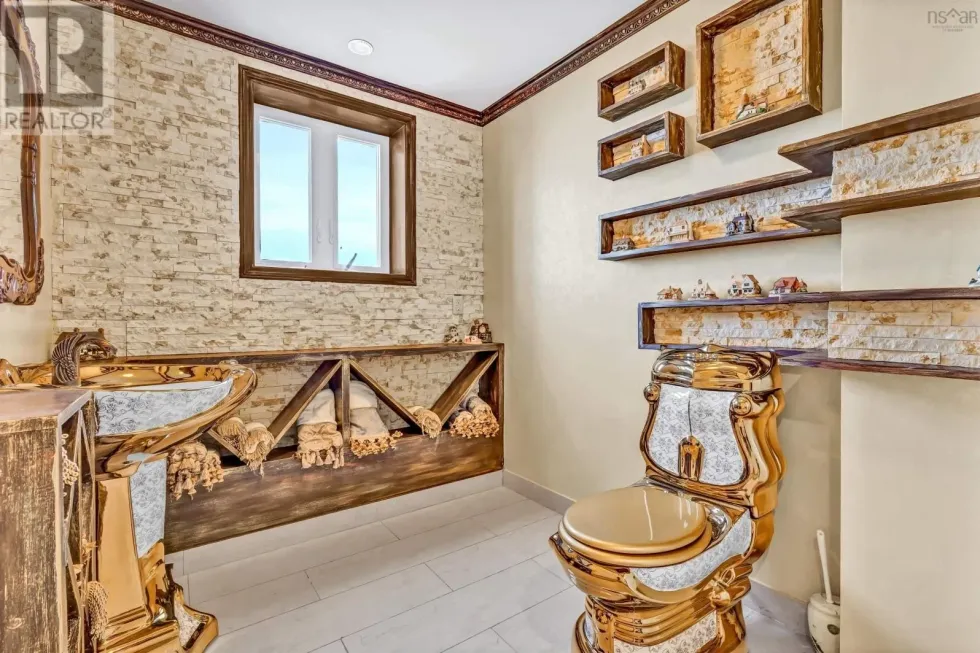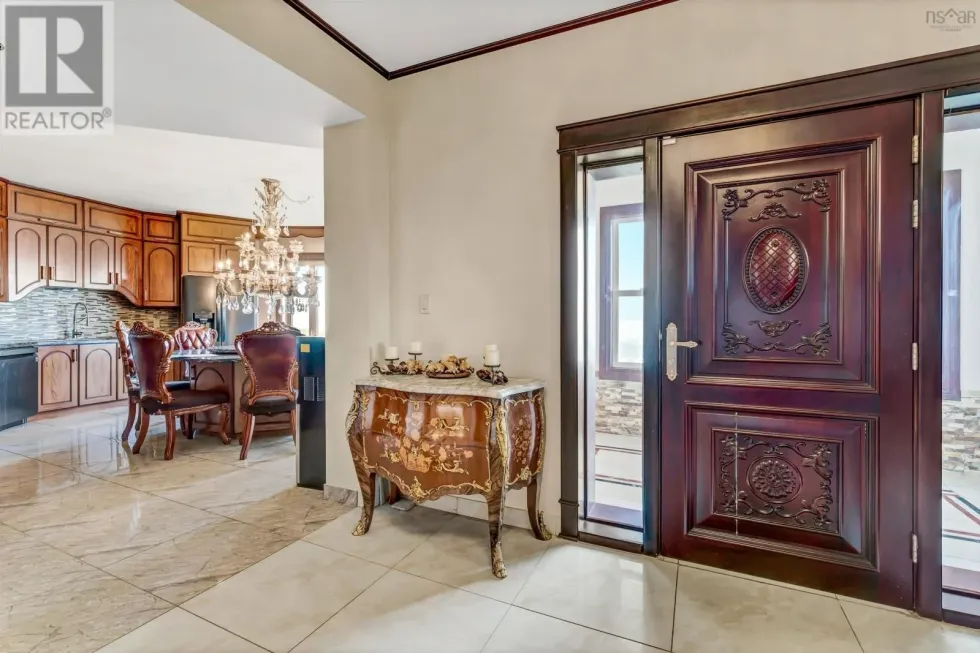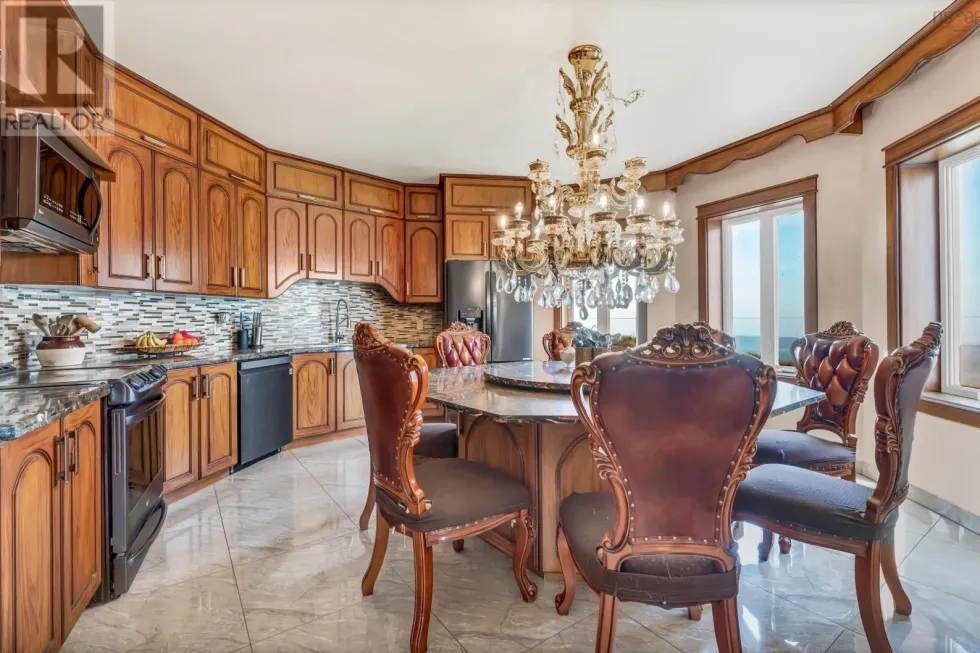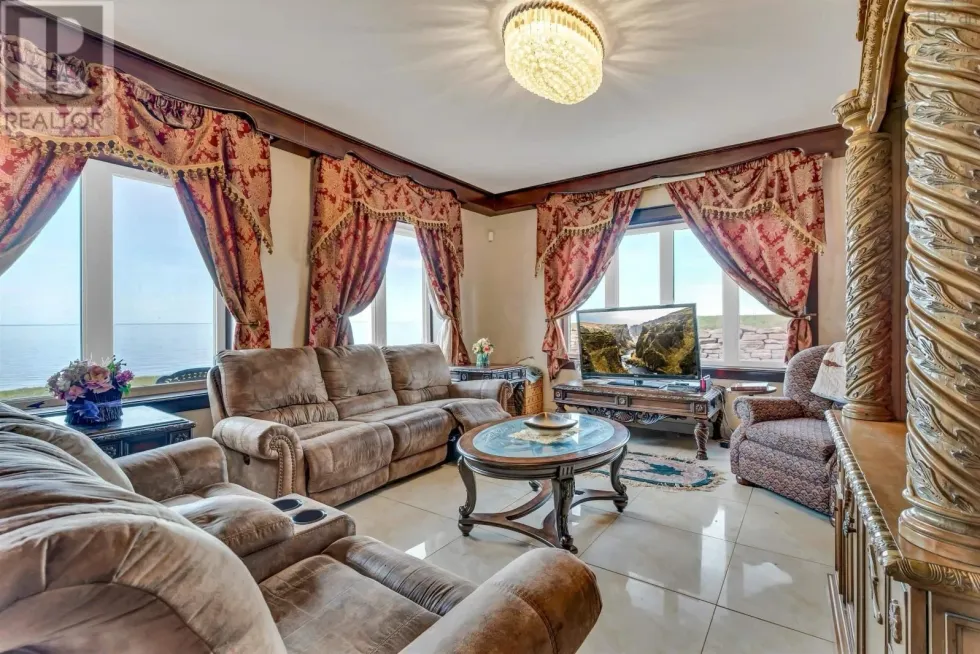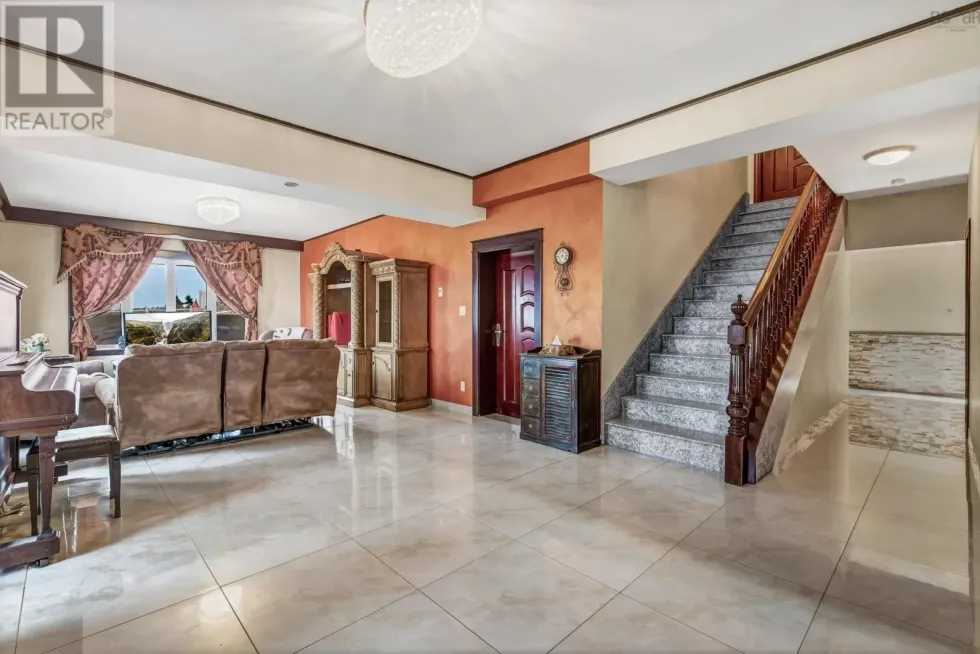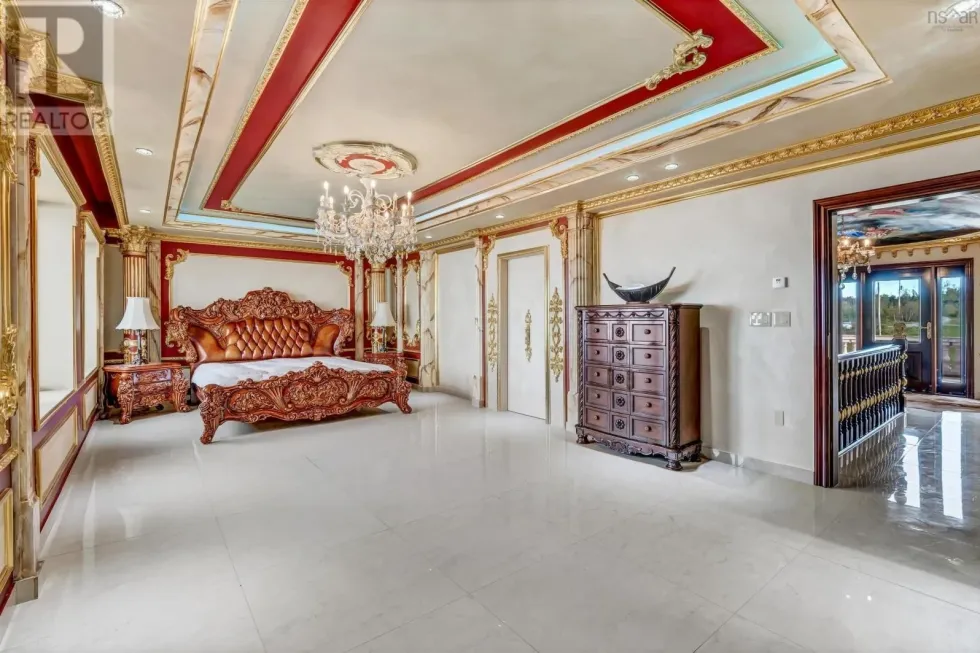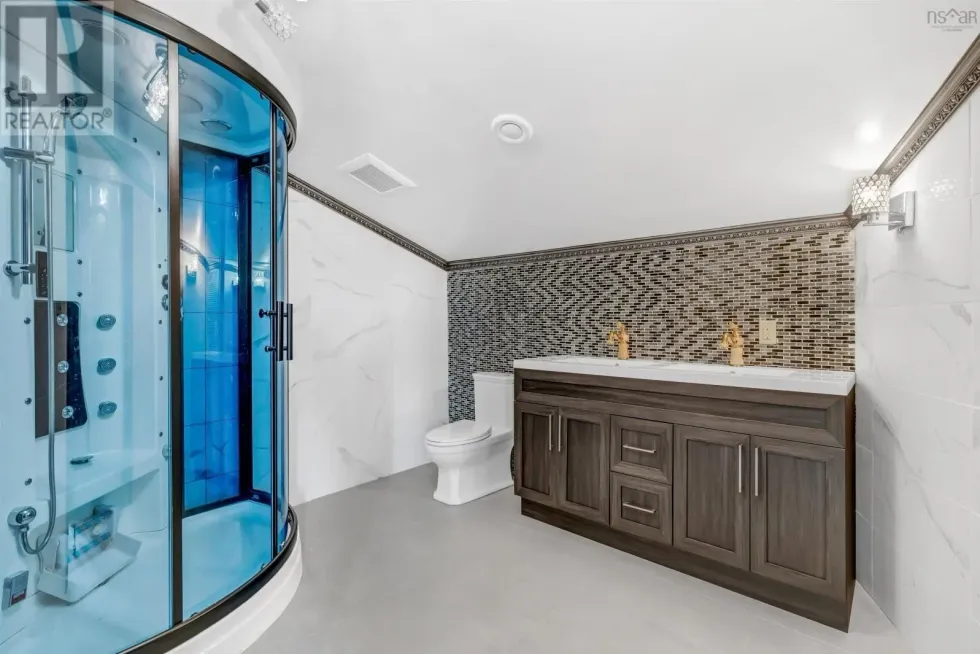 Listed