Fans of the late Betty White will be happy to find out that she's actually in Toronto. Er, well, at least a houseboat with her name is.
---
A one-bedroom houseboat that has been christened "Betty White" hit the market on Friday with an asking price of $199,000. The rustic multi-level boat, located down in the Bluffer's Park Marina at 7 Brimley Road S, is certainly an interesting -- and cheaper -- alternative to the typical Toronto condo. In fact, it's over half-a-million dollars cheaper than the average Toronto condo, which hit $744,092 in July.
Although it's less than 500 sq. ft, the little boat packs quite a bit in. There's a kitchen with a double sink and six-burner gas stove, a living room, bathroom, and tons of storage. The "bedroom" isn't a full bedroom per se -- it's more of a lofted bed space -- but with two windows on either side of the bed that overlook Scarborough Bluffs Park, it looks fairly airy. In fact, the houseboat has an abundance of windows that offer unbeatable water views.
The boat also has a bit of deck space when you can sit out and enjoy a relaxing cup of coffee, or hop off it into the water and go out for a quick paddle board session -- something most Torontonians can't do directly from their home.
It might be hard to imagine the real Betty White ever living in a compact house like this, but just like her, it's got a lot of character.
The Specs:
According to the listing, the boat is equipped for year-round living and can potentially be moved another location, but if it's kept in Bluffer's Park Marina, the monthly maintenance fees come out to $600. The marina itself comes with several amenities, including a restaurant, pub, and fuel dock.
The boat may have been put on dry land for viewings (and for some exterior trim work to be completed) but with a price so low for Toronto real estate standards, it wouldn't be surprising if it's snapped up off the market and back in the water in a matter of days.
EXTERIOR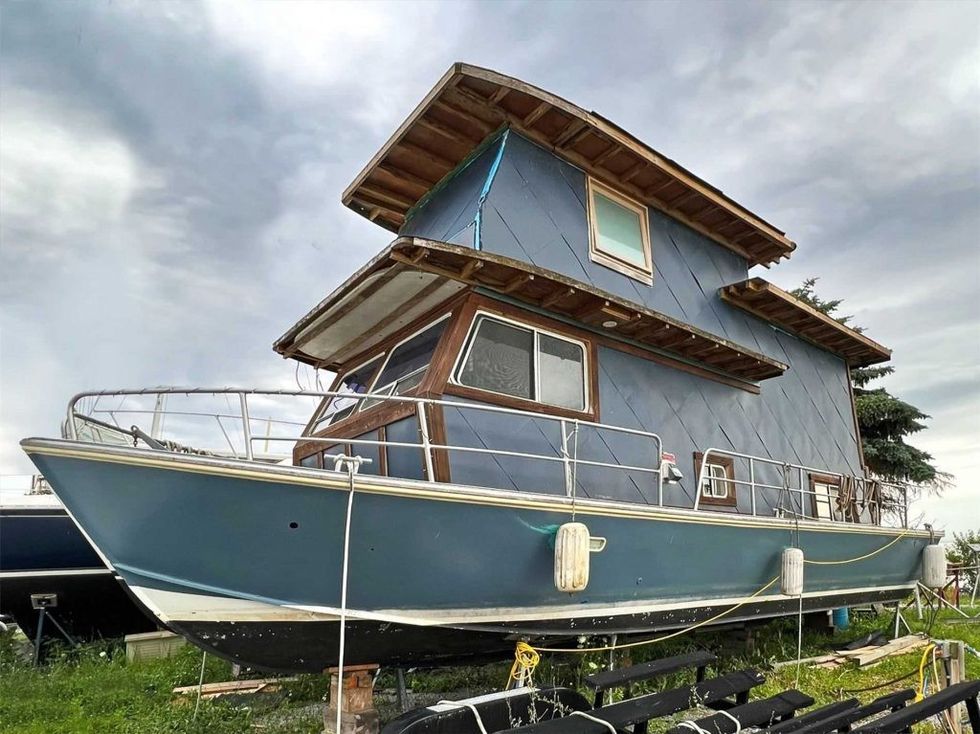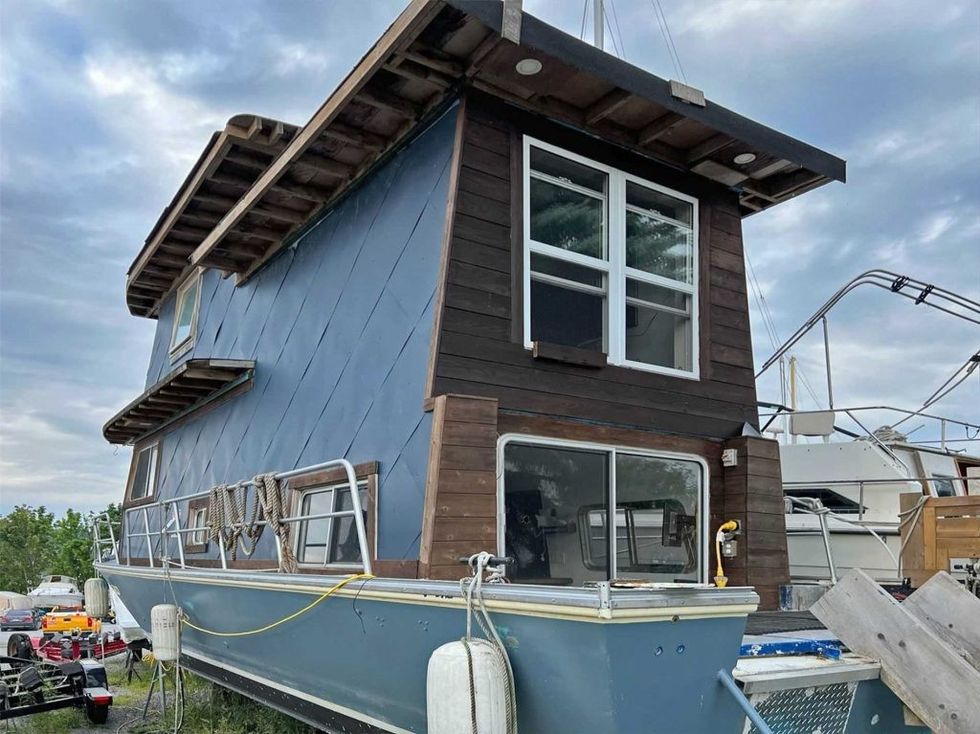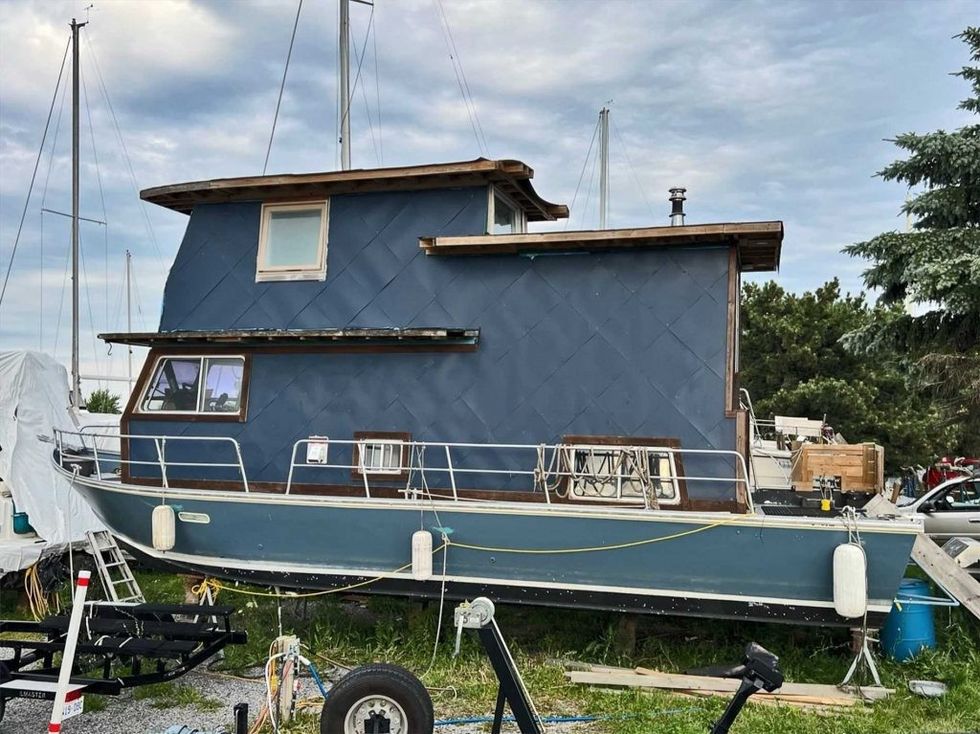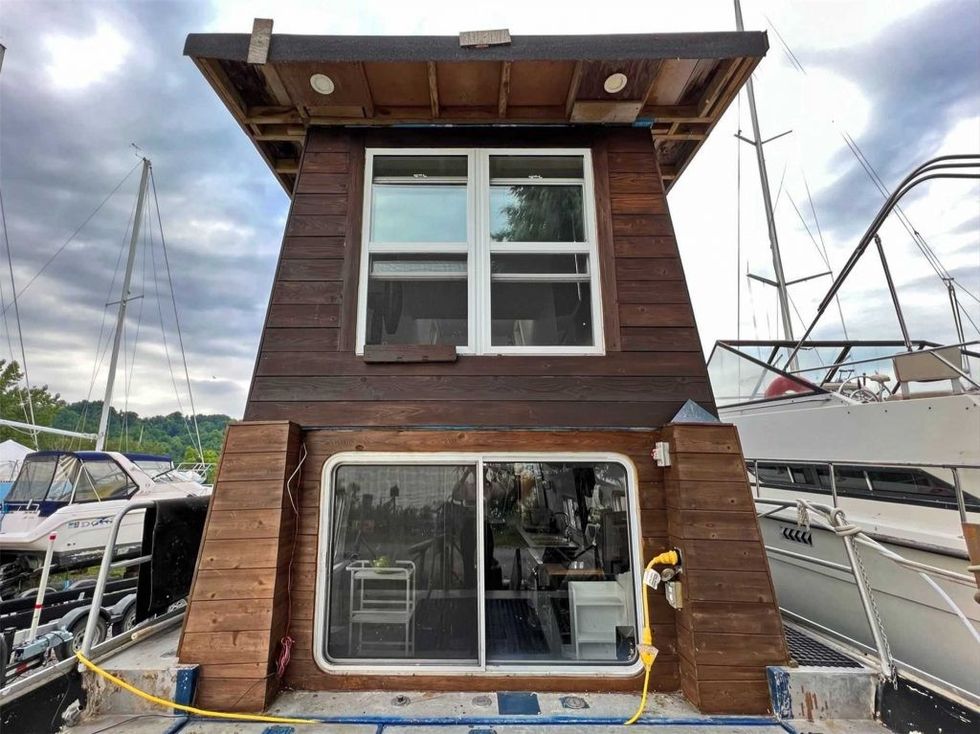 INTERIOR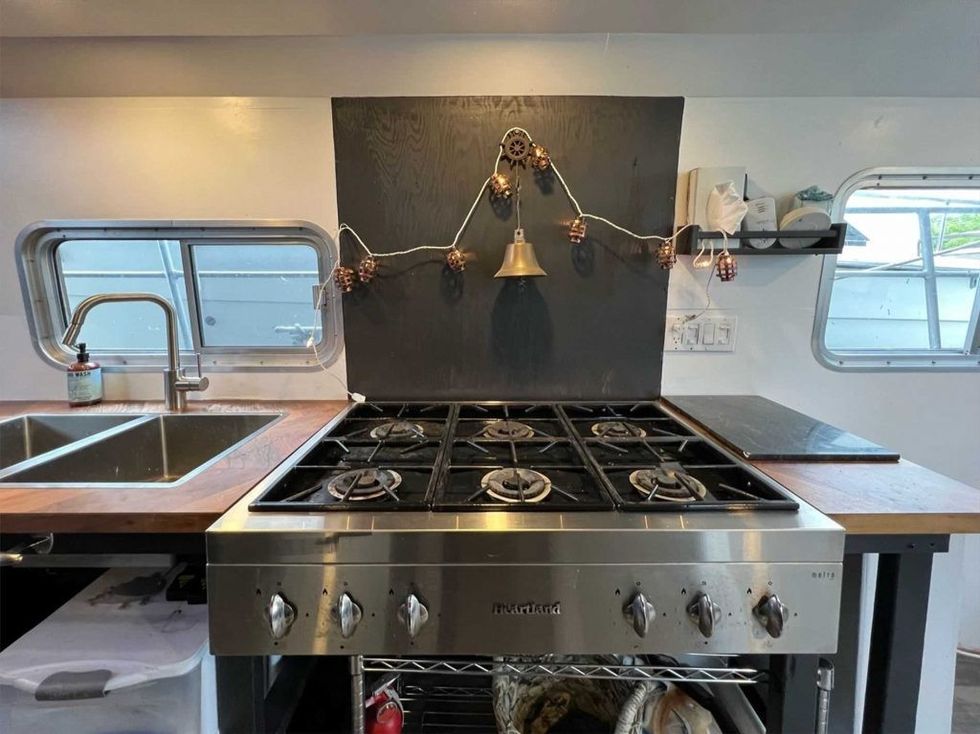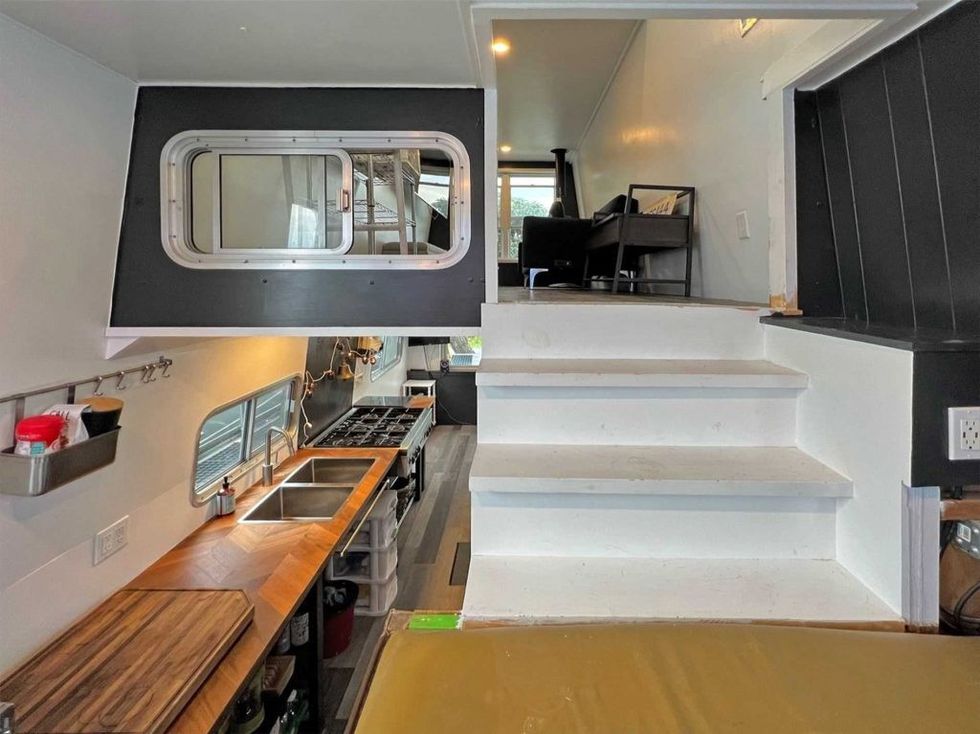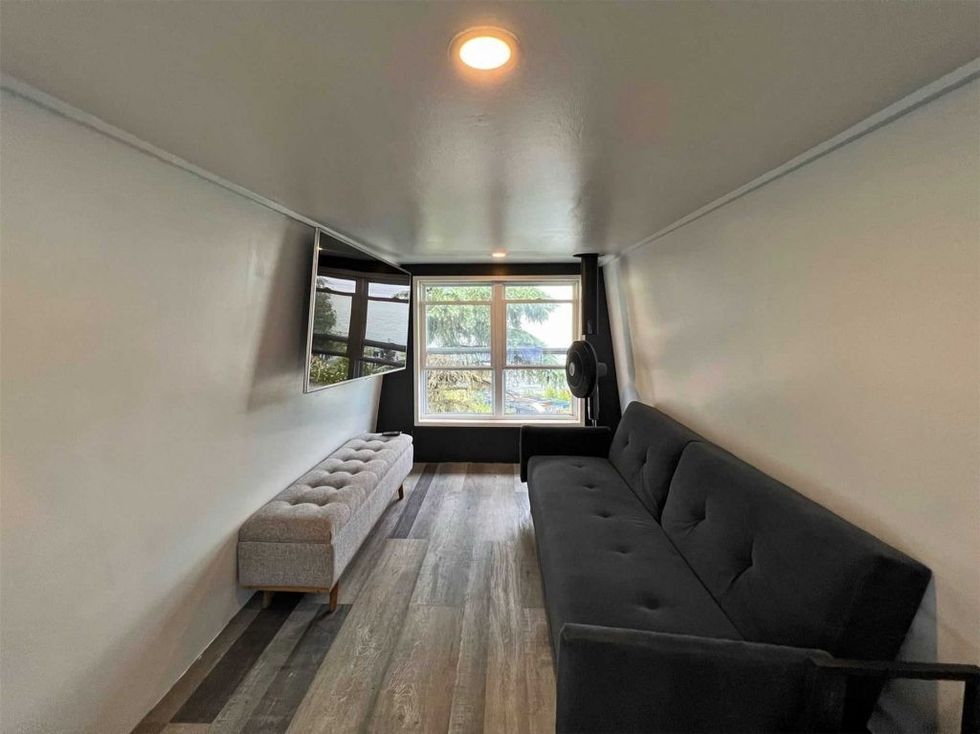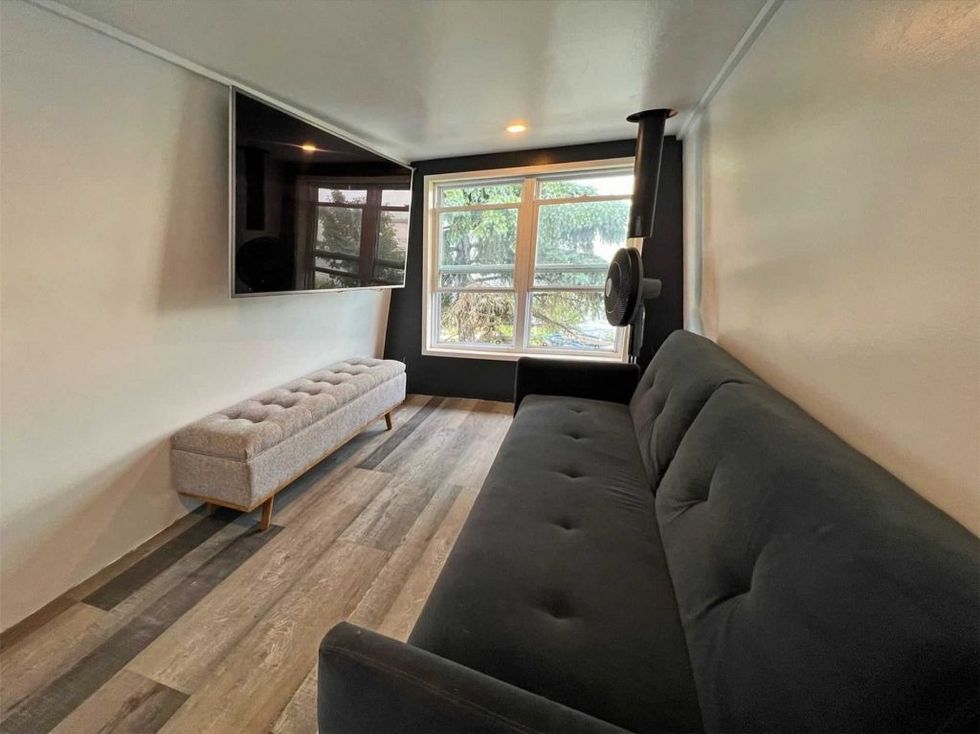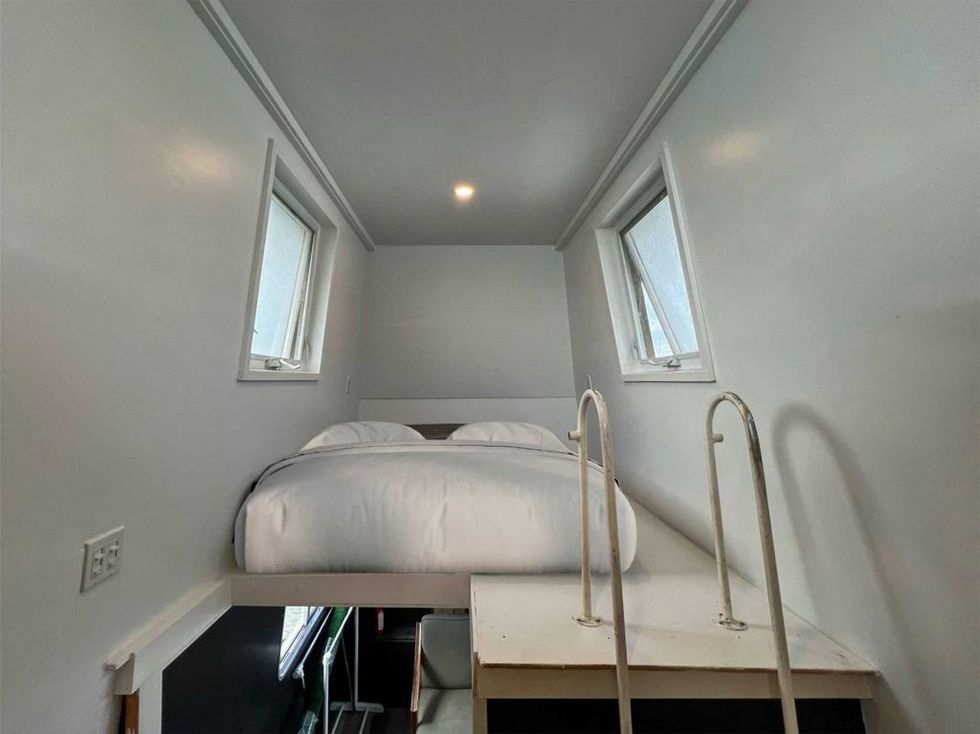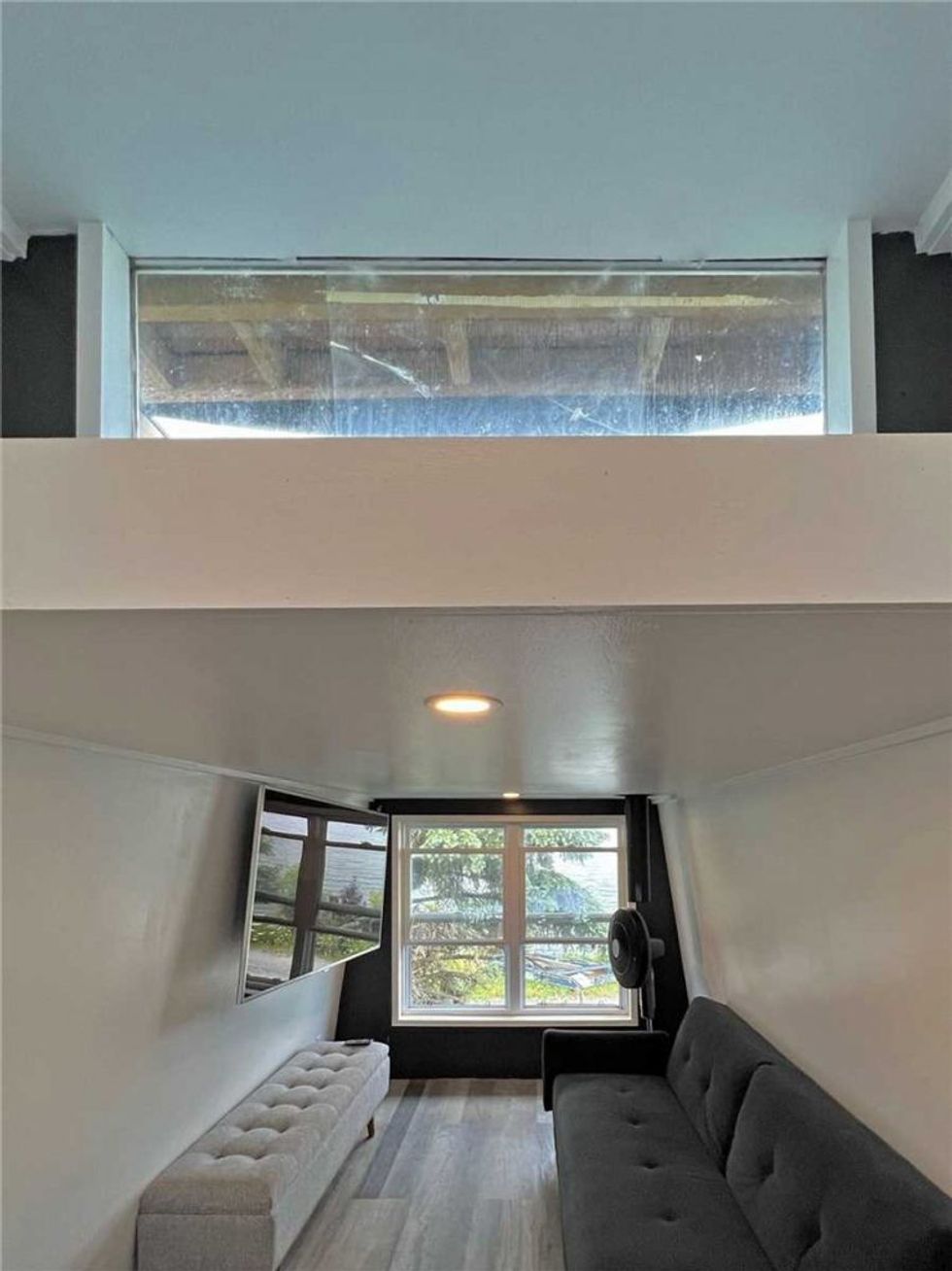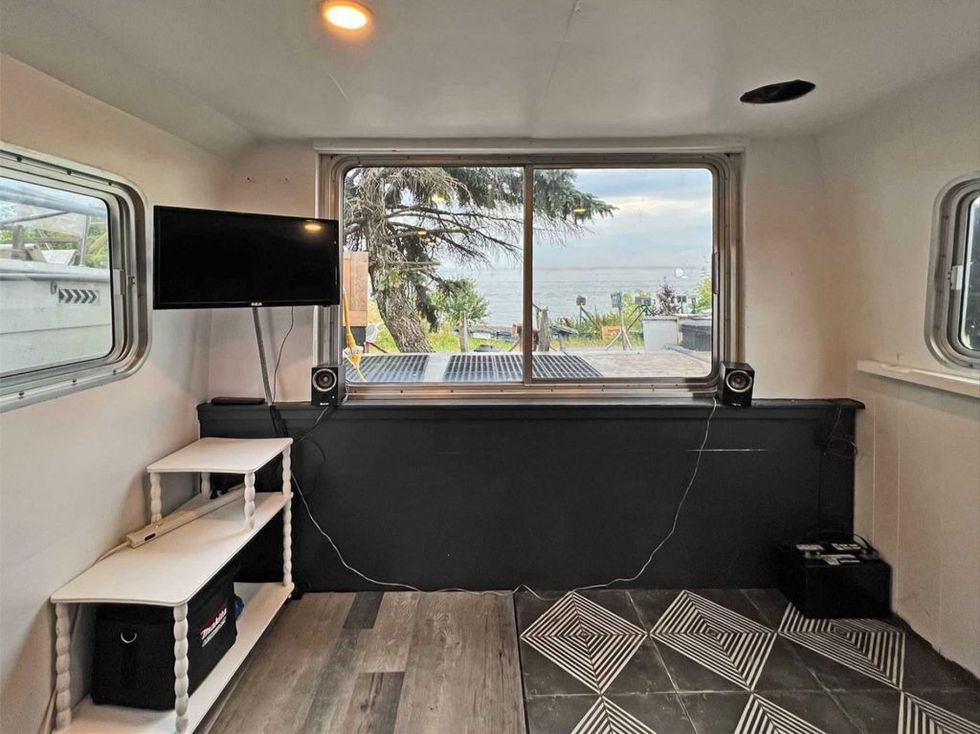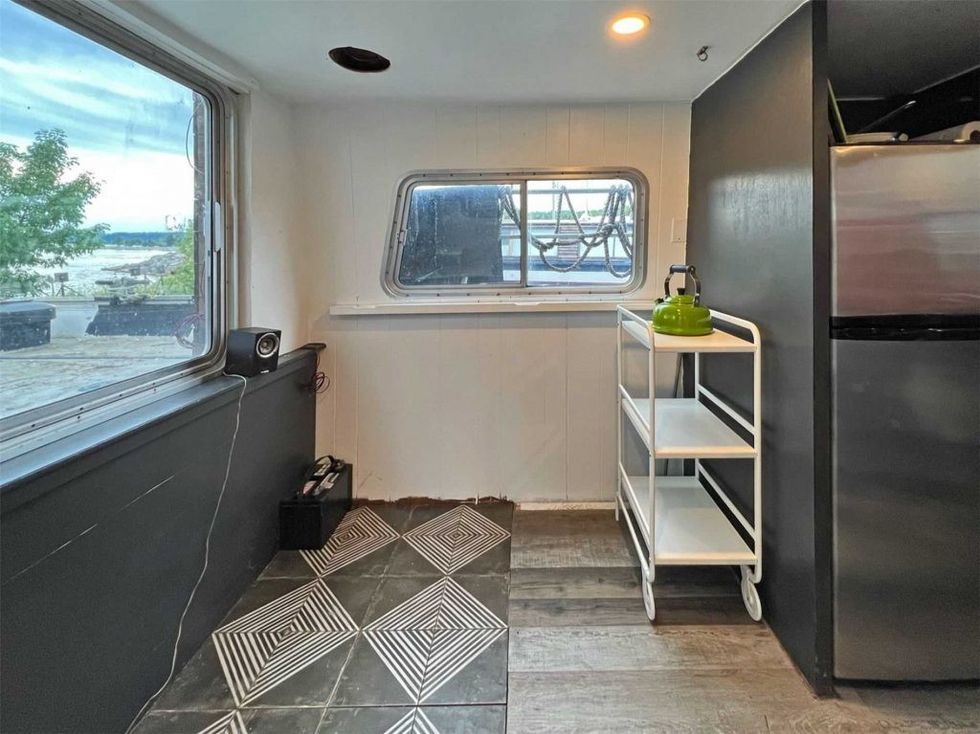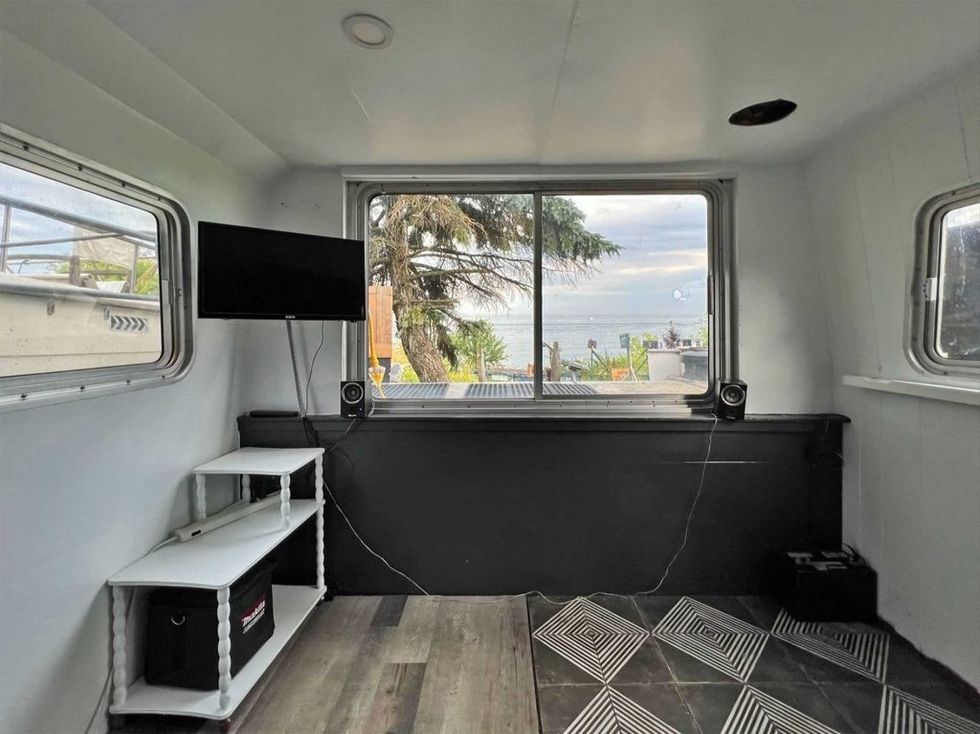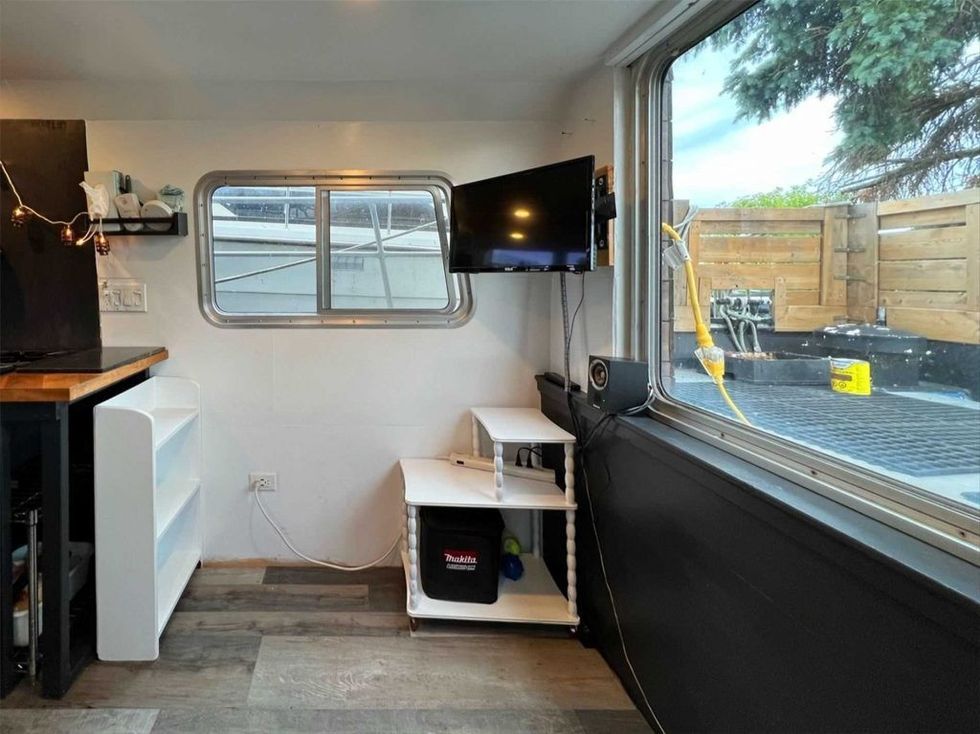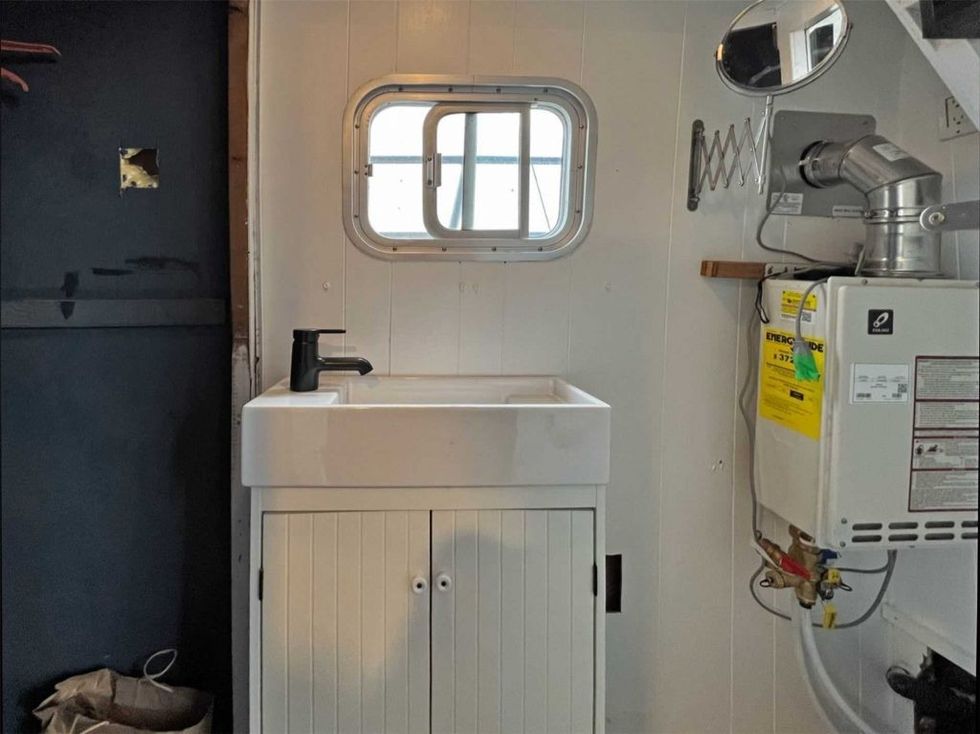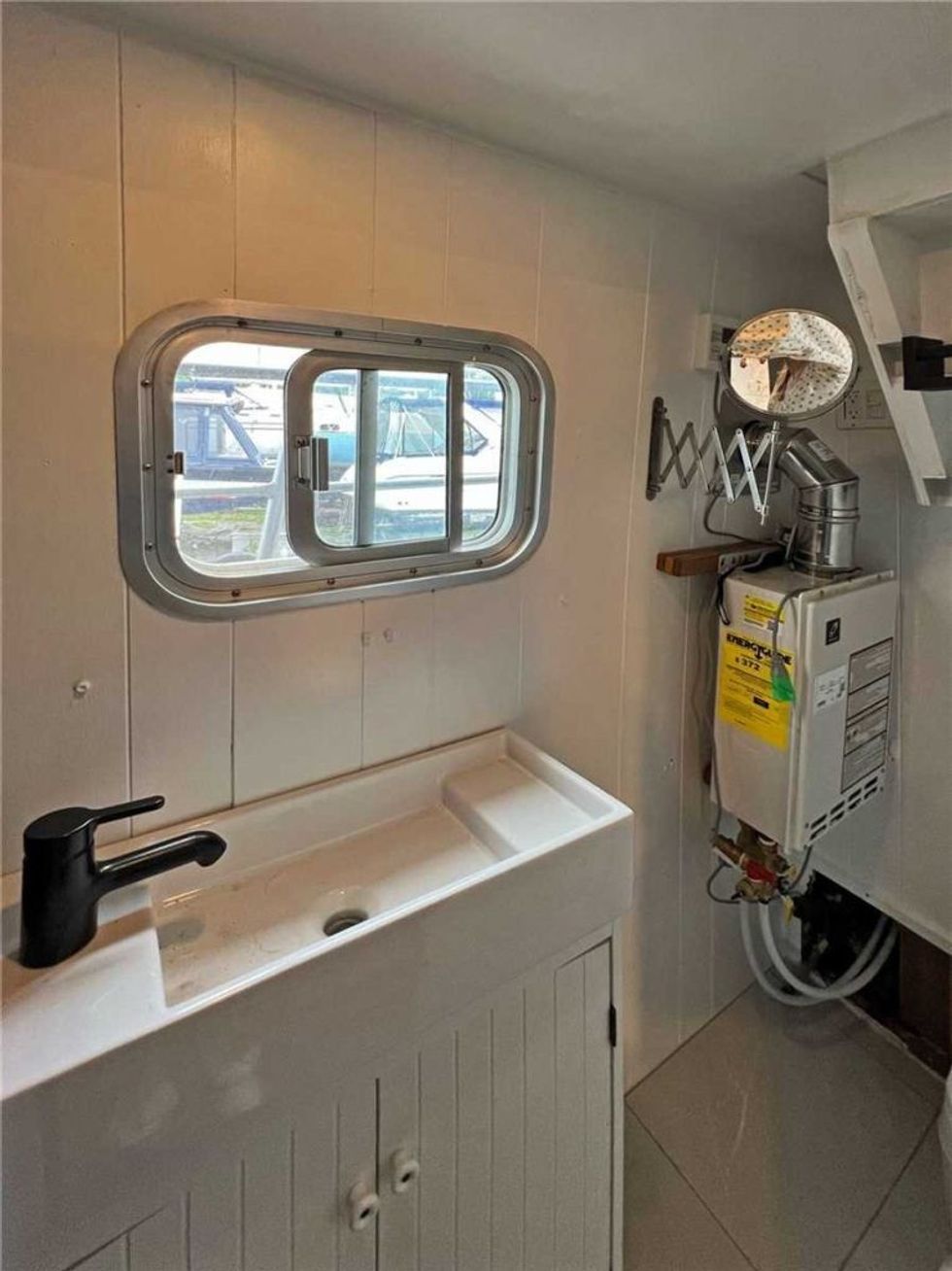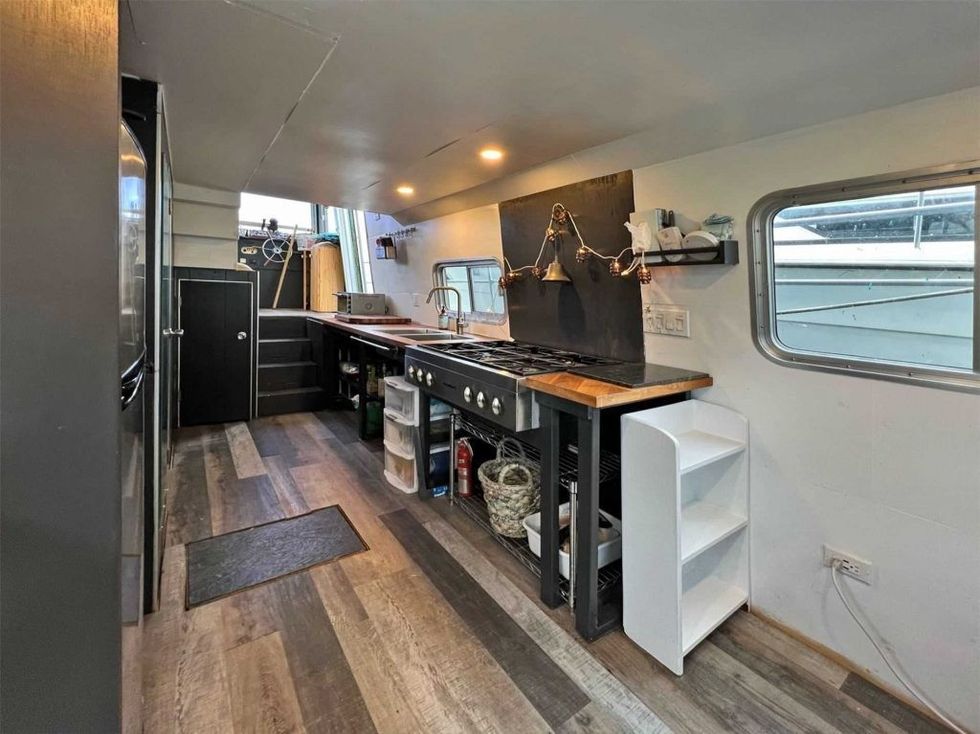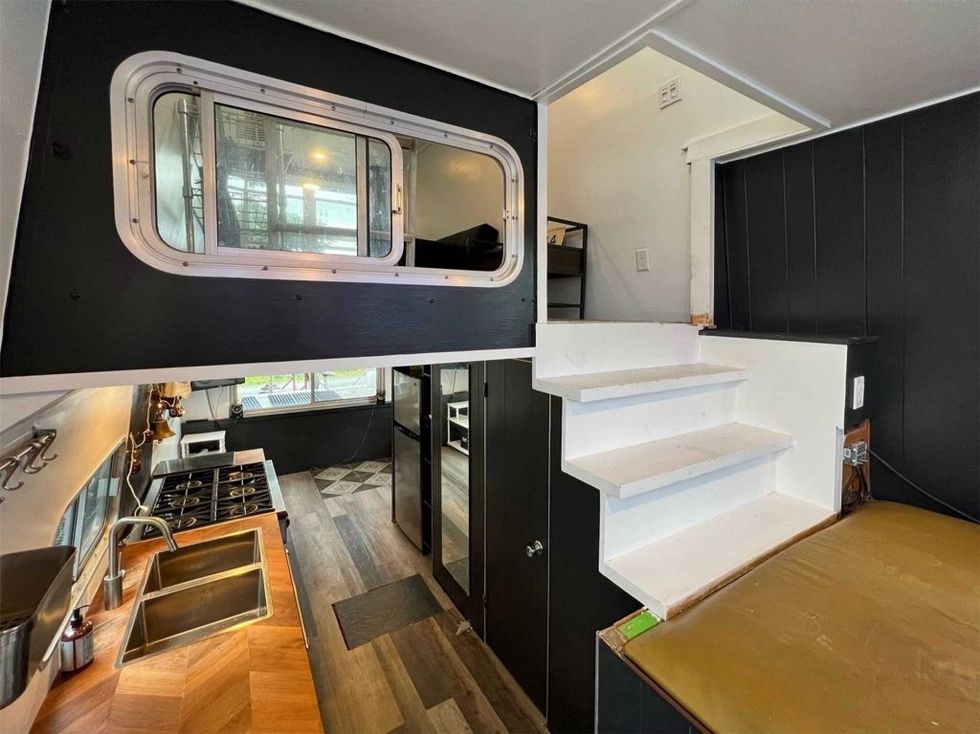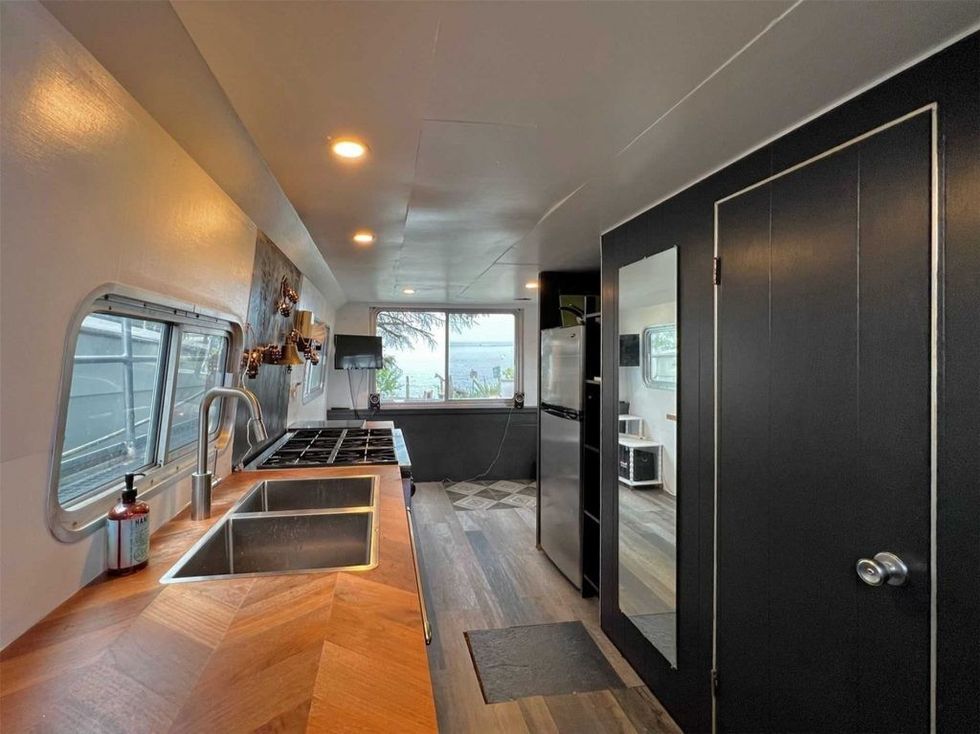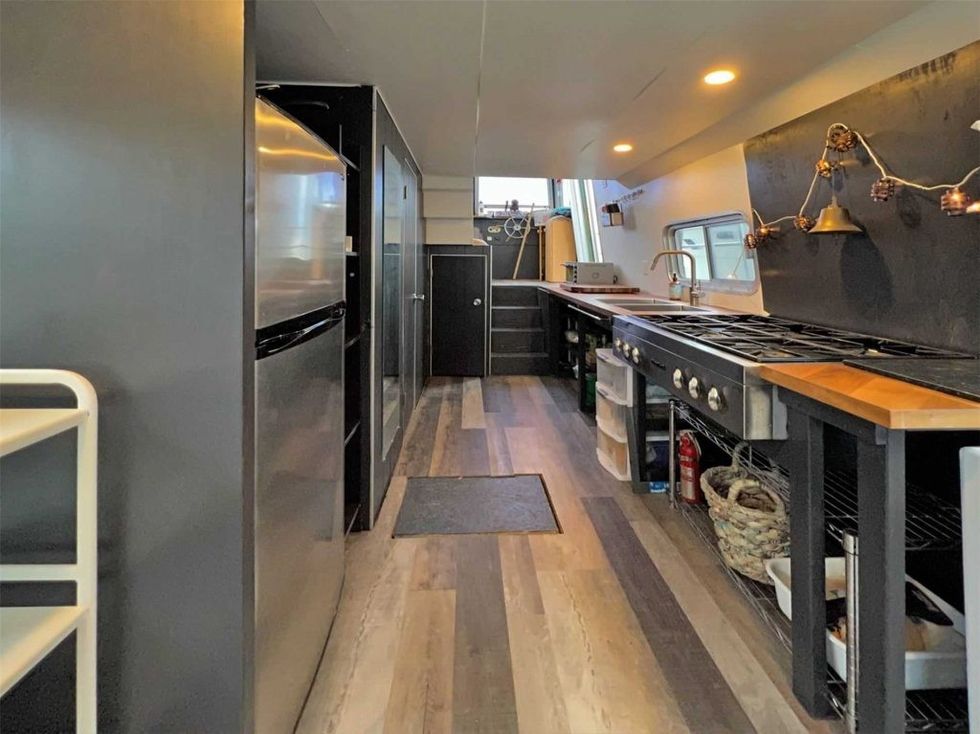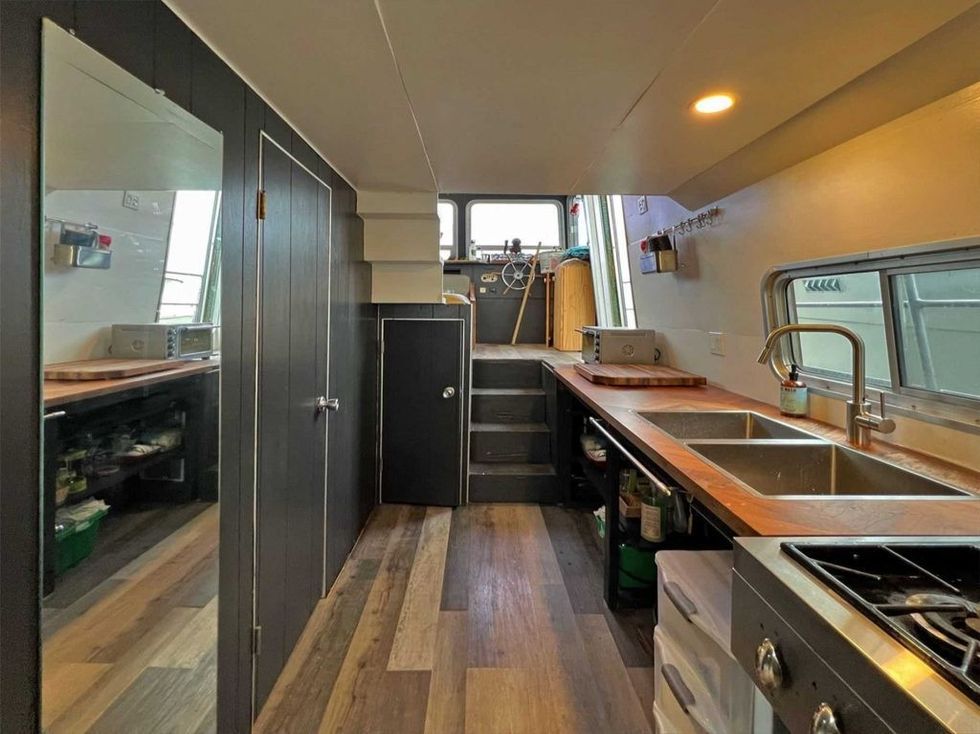 Toronto