---
For some, the end of the calendar year represents a slow-down: longer nights, flickering candles, and a return to the bread-baking shenanigans of early 2020.
But there's no hibernation in the schedule for Baker Real Estate Incorporated.
Following a red-hot year of action, Baker won't be welcoming 2022 with the brakes on. Instead, spectators can anticipate pedal to the metal energy, right from the get-go.
"[January] is full of exciting new projects," Barbara Lawlor, CEO and Broker of Record at Baker Real Estate Incorporated, tells STOREYS.
READ: Garden District Condos to Flourish in Toronto's Ever-Changing Skyline
Speaking to the first month of the year alone, Lawlor describes four sizable developments launching within just weeks of each other, bringing new abode opportunities to bustling pockets of the GTA.
To begin, at King and Dufferin, Baker is welcoming XO2 for Lifetime Developments, which Lawlor says will be out early in the year.
"It's quite amazing, the effect that XO is having on that intersection," she muses. "It's very much a continuation of Liberty Village, having two brand-new towers anchoring King and Dufferin... I think it's going to be quite magical, the effect it'll have on that location. It's truly a part of King West."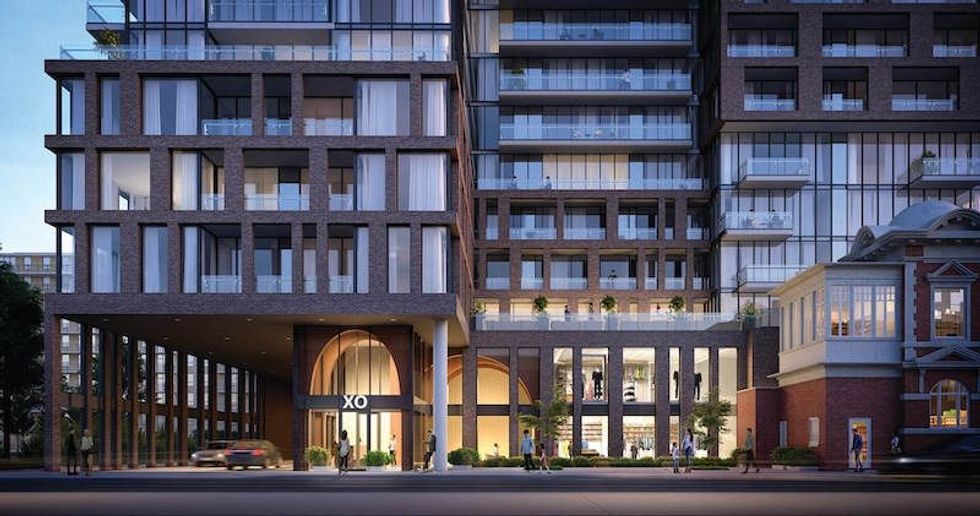 XO Condos
Following XO's launch, also in January, Baker will present Brampton's DUO Condos, being brought forth by National Homes and Brixen.
"After that, we will launch Linea for Stafford Homes, which is a Scarborough location," Lawlor says. "And then we're back downtown again with Alterra and DiamondCorp, with Celeste. That's just January. So, [we're] coming out of the gate with a pipeline that's full of great locations and great builders."
And while the year's first month will be bustling, there's no expected ease-up to follow. In early spring, Baker will welcome UnionCity to Markham, via Metropia.
"Baker has a particularly successful way with masterplanned communities", Lawlor says.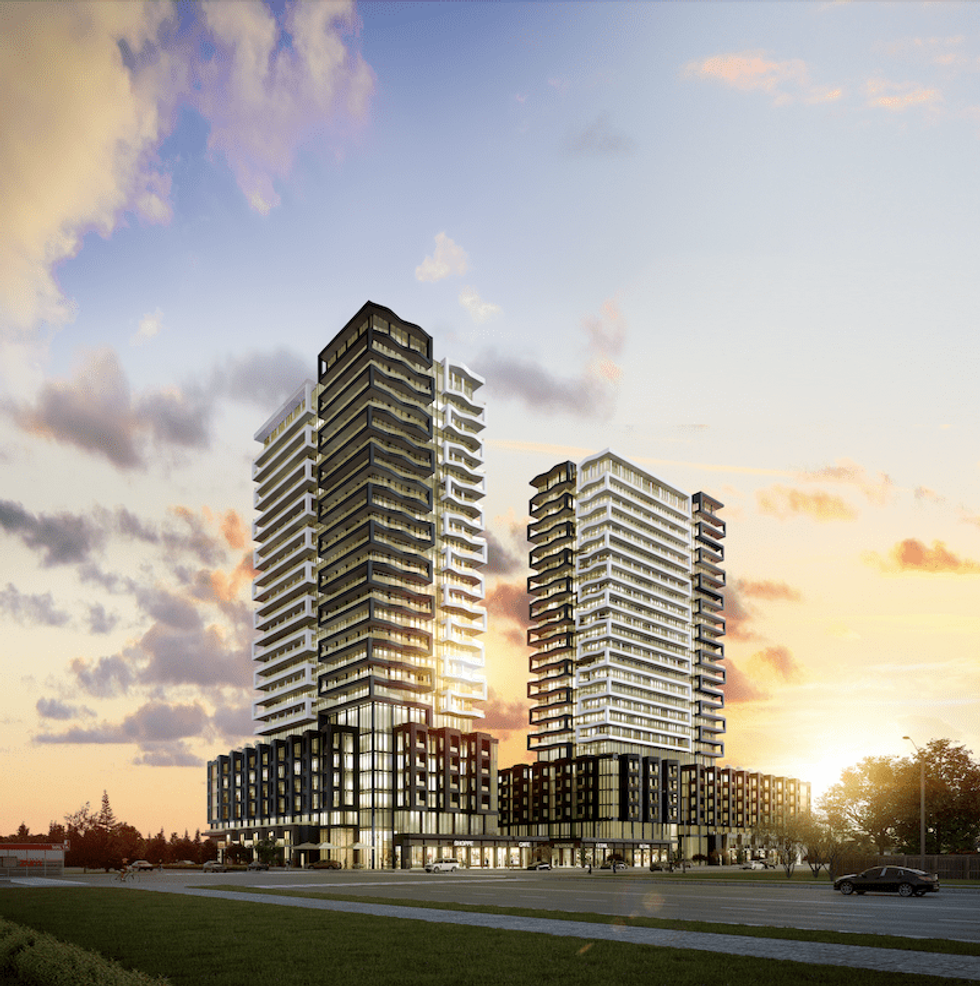 DUO Condos
And while "particularly successful" may be an appropriate description for how Baker navigates massive, multi-use projects, the same term could be used to describe the past year in a nutshell.
Breaking records and taking names, the hot streak Baker's built through 2021 is expected to continue blazing through 2022. From the ever-rising costs of ground-level homes to the increasingly-covetable offerings condo builds provide, condo living looks appealing as ever... and Lawlor reports transactions rest this case.
"[Baker's] biggest year ever was 2017, and we have surpassed 2017 in 2021, both in unit sales and in revenue," Lawlor says. "The industry is really firing on all cylinders."
Cover Image:xocondos.com
---
This article was produced in partnership with STOREYS Custom Studio.
Condos