Sold
Arthur Erickson's West Vancouver Starship House Sells for $4.3M
The famed Vancouver home of one of Canada's most renown architects, the late Arthur Erickson, has just sold for $4.3M after 130 days on the market.

And the new owners plan to preserve the "Starship House" and restore it to its former glory.

Built in 1968, the 2,434 sq. ft cedar-clad sculptural residence is located at 6028 Eagleridge Drive, in West Vancouver — home to some of Canada's wealthiest residents — and set on a 12,013-sq.- ft steep rock face overlooking the Georgia Straight. The four-bedroom, two-bathroom home is built into the natural landscape and features a series of platforms and decks that step down with the grade.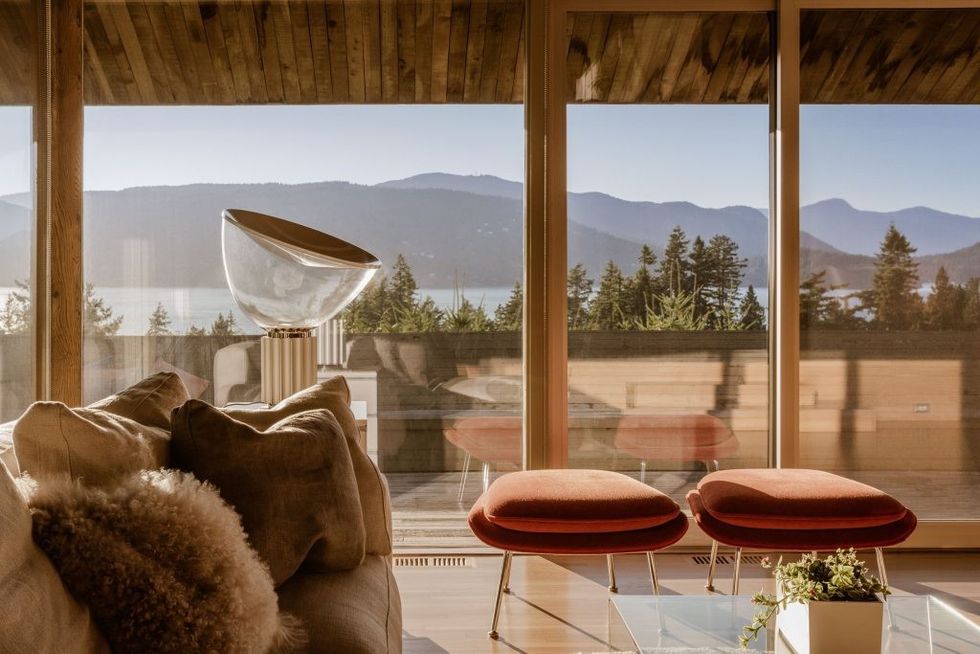 With floor-to-ceiling windows throughout, Starship House offers no shortage of natural light, as well as soul-soothing views of the stunning coastal landscape.
"In 1967, Vancouver was brimming with optimistic energy. Tasked with completing a daring example of modernist architecture, Arthur Erickson effectively responded with a house in the form of a sculptural, intergalactic spacecraft," reads the property website. "Much like a mothership poised for take-off, the machine-like, geometric design is equally organic. The warmth of continuous, diagonal wood and boundless, natural light respond to the sloping north shore mountains — suggesting a structure that has forever been part of the land (or that fell quietly to earth)."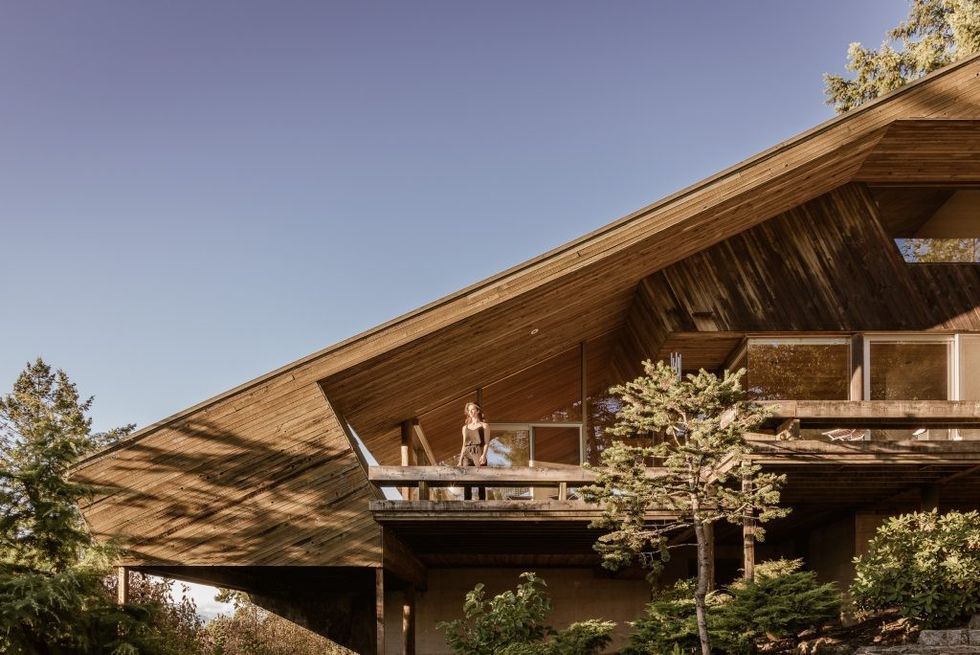 The Starship House and its successful sale is a powerful statement reflecting the change in Vancouver real estate, says listing agent West Coast Modern. "This sale puts Vancouver on the world map in terms of recognition of architecturally significant homes," says Trent Rodney, realtor at West Coast Modern. "This means that homes designed by Arthur Erickson and other mid-century architects have never been more appreciated by the market." 
READ: Arthur Erickson-Designed Loft Sells for $1.425M
Without any practical preservation measure in place, Vancouver has seen a disheartening trend of heritage homes being demolished for lot value. The most recent cases include the 1956 Ron Thom Dawson/Purdie House on Rose Crescent and the 1940 McDowell House by Bob Lewis on Hillcrest Rd — both also located in West Vancouver and demolished this year.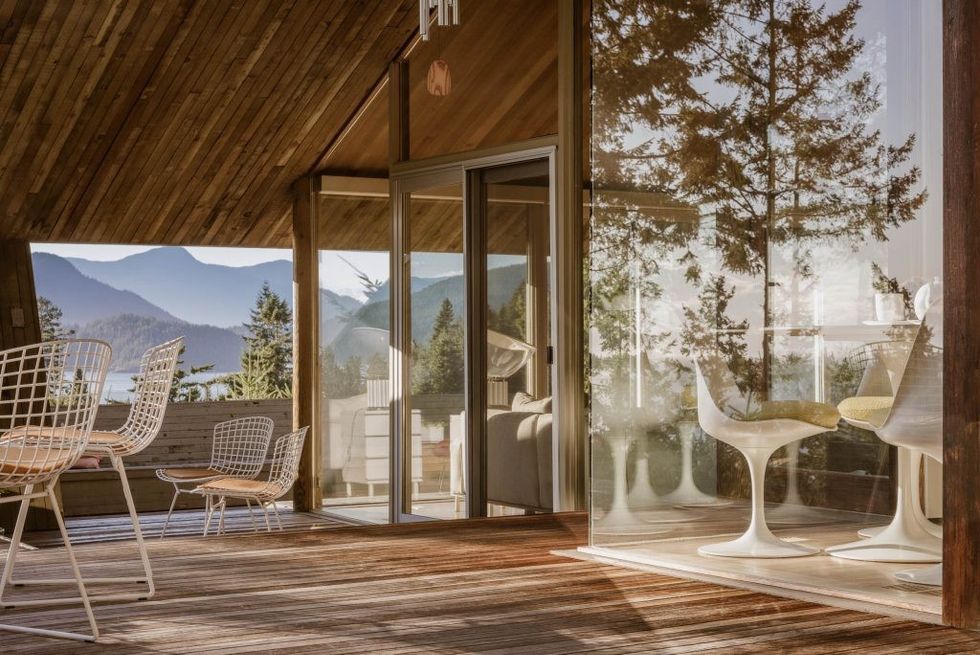 Starship House is just one Erickson-designed house that hit the market in the notoriously pricey city as of late. Eppich House I (listed by Rennie) and Eppich House II (listed by Sotheby's), and the Staples Residence (listed by ReMax), all failed to successfully find buyers. However, an Erickson-designed loft sold last July for $1.425M.
"This precedent-setting sale is indicative of a broader trend that sees a shift in the market with high net worth buyers valuing expertly designed homes that are connected to nature over the oversized mansions of yore," says Rodney. "This mirrors similar trends that we have observed in London, Palm Springs, and Melbourne where increasingly sophisticated buyers are seeking out homes with architectural significance and history over heaps of space."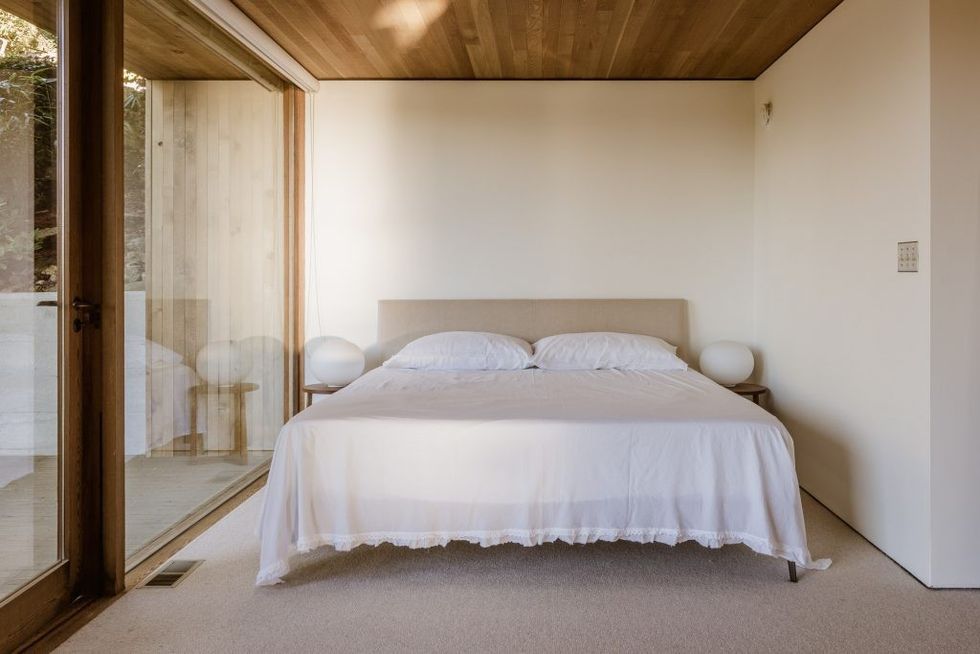 The out-of-province private buyer underwent extensive research before submitting their offer on Starship House and are planning a restoration true to Erickson's vision, says Rodney. He encourages owners of other architecturally significant homes to contact their realtor to learn how this sale affects their home's valuation.