---
An infamous former downtown Toronto slaughterhouse will soon be gone for good. The once-pig slaughterhouse, located at 2 Tecumseth Street, is expected to be levelled within two weeks to make way for a vibrant master-planned community by developer TAS. 
And nobody is happier than Toronto Pig Save. On Wednesday, the animal activist group will converge at the former Quality Meat Packers entrance to celebrate the bulldozing of the historic building. 

The slaughterhouse was thrust into the local spotlight back in 2013 when activists documented the suffering of pigs sweltering in extreme temperatures during a heatwave as they offered them water on their way to slaughter.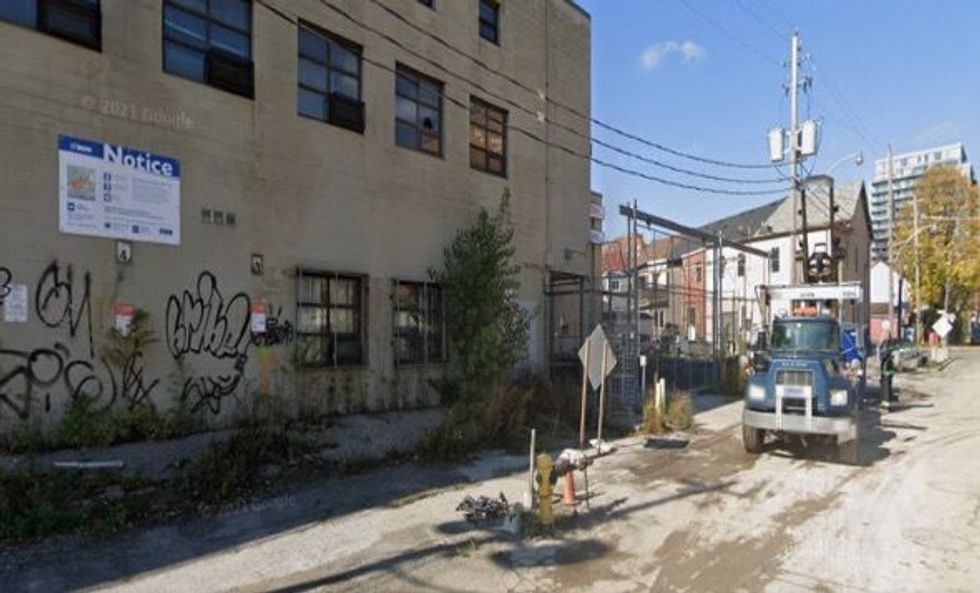 Image: Google Maps
"Quality Meat Packers is being demolished, but each individual pig will never be forgotten," says Anita Krajnc, cofounder of Toronto Pig Save. She says that Toronto Pig Save held three vigils a week -- adding up to hundreds of vigils at Quality Meat Packers between 2011 and 2013. At the time, the slaughterhouse was sending some 6000 pigs to their deaths daily. 
"The pig vigils drew thousands of members of the public to bear witness in what was a life-transformative process," says Krajnc.
With its prime location near the rail yards around Fort York, the Quality Meat Packers Slaughterhouse operated for a century. Even as it grew surrounded by glassy new condos, the slaughterhouse famously stayed in business when other warehouses and factories left. It eventually went bankrupt in 2014.
It wasn't the gentrification pressures (new condo dwellers were vocal and passionate about not wanting it in their backyard), or the protests of passionate animal activists that did it in. Rather, it was a virus -- the Porcine Epidemic Diarrhea (PED) -- that killed millions of pigs in North America that was ultimately the nail in the coffin for the slaughterhouse's long-time operations.
Whether they're animal activists or meat-eaters, it's safe to say that many Toronto residents are more than happy to leave the slaughterhouse -- with its impossible-to-ignore pungent pork stench in the summer months -- as part of Toronto's past.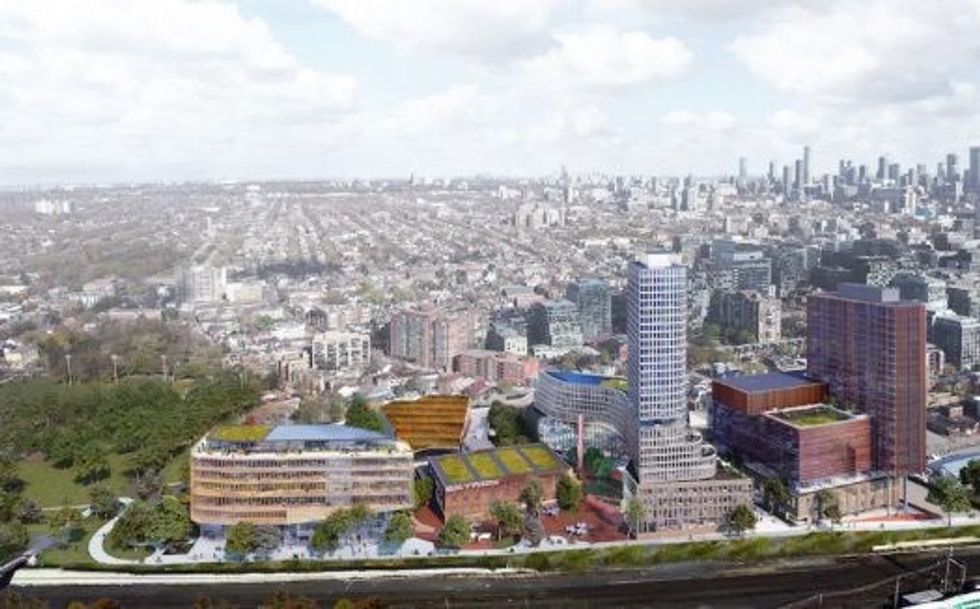 2 Tecumseth
As for the future, the upcoming master-planned community at 2 Tecumseth will introduce nearly 1M sq. ft of mixed-use development across five architecturally distinct buildings. The sprawling community will feature condos, rentals, and affordable housing, with commercial, office, retail, community, and event spaces. It will also boast nearly 1.5 acres of public realm improvements and parks. Furthermore, a four-metre-wide bike path will run along the site's southern boundary.
So, yeah...that definitely sounds better than the squeals of pigs, the scent of slaughter, and a lineup of livestock trucks on city streets.
Toronto