Calgary
Real Estate News
The Answer to Your Big City Affordable Housing Issues is… Calgary?
If Canada's affordability crisis has left you defeated and frustrated — but you don't want to kiss an urban vibe goodbye — Calgary could be your solution.
While Calgary's real estate market remains red-hot like other major urban areas in Canada, home prices in "Cowtown" are still relatively affordable.
Meaning, you can buy a home for less than half the cost of one in the Greater Toronto Area (GTA).
In August, Calgary home sales across all sectors topped 2,151 units, up 37% from a year ago, according to the Calgary Real Estate Board's (CREB) monthly report. Last month's sales of detached homes in Calgary (1300 homes) remained notably above long-term averages and 31% higher than August 2020. Naturally, home prices also continued their upward trajectory.
The thing is — whereas the average selling price for all GTA homes combined was up by 12.6% year-over-year to a sky-high $1,070,911 in August — the sale price of a typical home in Calgary was $459,600 in the same month. For anyone who's been in the market to become a first-time homebuyer in Toronto (in theory, at least… thoughts and prayers), that price tag suddenly sounds pretty enticing.
This figure was down slightly from July, but was 9% higher than August 2020, with Calgary's detached homes showing the strongest gains, according to CREB.  
"Sales have far exceeded expectations throughout most of the pandemic, driven mostly by demand for detached homes. At the same time, supply could not keep pace and conditions shifted to favour the seller, something that has not happened in over six years," CREB chief economist Ann-Marie Lurie said in a press release.
"With more buyers than sellers, prices rose, providing an opportunity for many of the move-up buyers in the market. Over the past several months we have seen some adjustments in supply relative to sales, helping move us toward more balanced conditions."
Calgary sales may have slowed from the record-setting pace the city saw earlier in the year, but on a year-to-date basis, the eight-month total of 19,516 sales is higher than annual sales figures recorded over the past six years.
Despite the demand, prices haven't shot up as drastically as they have in many other parts of the country. To put things into perspective, the actual (not seasonally adjusted) national sale price average posted a 15.6% year-over-year gain in July, according to the Canadian Real Estate Association (August's figures are not yet available). In Calgary, however, prices were up lower 10% from last July.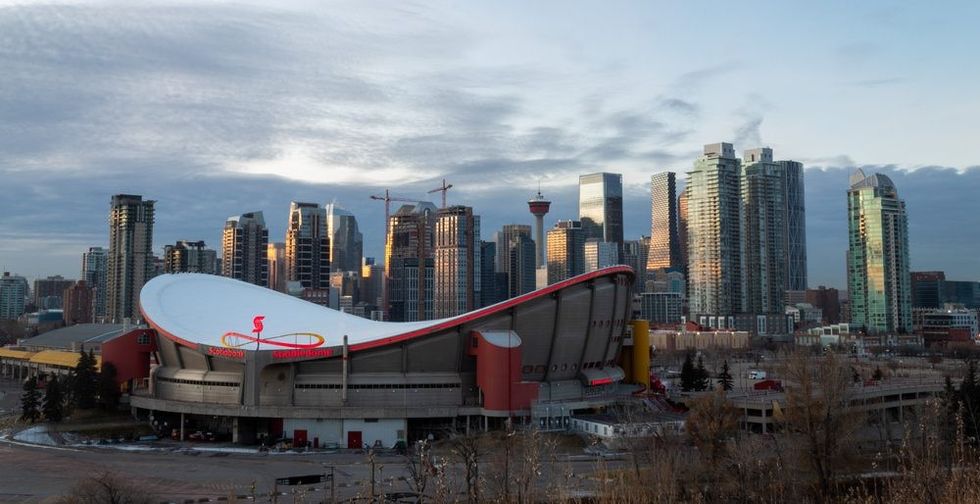 So, while sales and prices may be up in Calgary compared to last year, the reality is that buying a home in the vibrant city is a hell of a lot more attainable than other major urban centres across the country — especially for first-time buyers.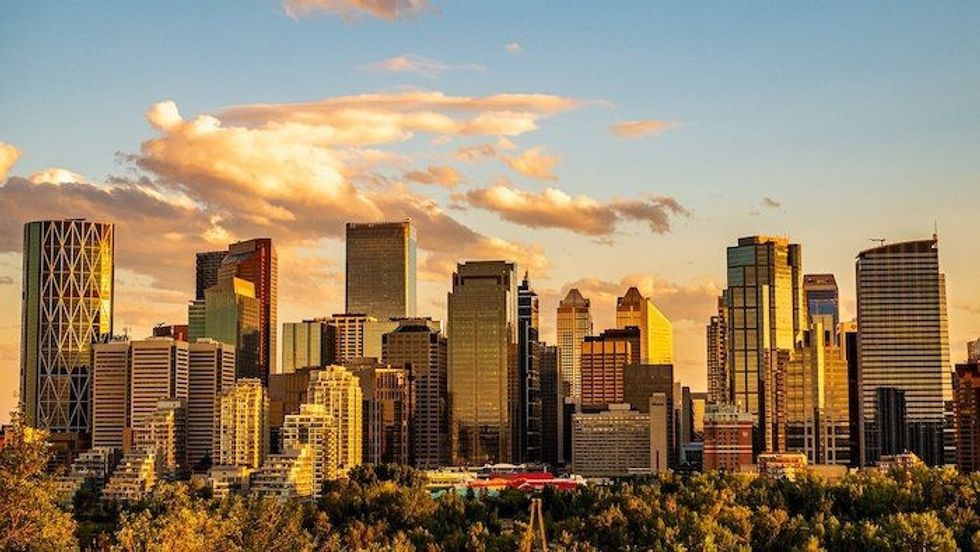 Whereas home prices are so high in most parts of the country that one-third of people under 40 are giving up on the dream of home ownership, more millennials are carrying mortgages in Calgary.
Last month, credit score provider Borrowell released a report that examined the percent of its 700,000 users who carried a mortgage in Canada. It found that, among the 30 to 39 age group, 39% of its members from Calgary had a mortgage compared with the national average of about 35%. This marks the highest figure in the country aside from Edmonton (also 39%).
Coming as no surprise, the increasingly unattainable markets of Toronto and Vancouver housed the lowest number of 30 to 39-year-olds with mortgages at 24%.
While the market conditions have driven Toronto's space-seeking urban dwellers to move out of the city confines to other parts of the province, perhaps it won't be too long before an influx of priced-out people pack their bags for Calgary.
While Calgary is admittedly smaller — and colder — than the GTA, it offers the trappings of a well-rounded urban lifestyle. The public art-filled city's food and drink scene has amped up in recent years, with an eclectic assortment of new spots that can rival those found in Toronto (really).
Furthermore, the magnificent mountains and turquoise lakes of Banff are less than a (stunning) 1.5 hour drive away. Oh, and there's also the Calgary Stampede, if that's more your vibe.
But perhaps the biggest draw Calgary has to offer right now is the prospect of enough bedrooms for a growing family, a sizeable living room, and maybe even a garage — all within a budget many first-time buyers can afford.