An 8-storey, mixed-use building in Toronto's vibrant Danforth neighbourhood is one step closer to becoming a realty as a Site Plan Approval was recently submitted to City planners.
The proposal, from Condoman Developments, is seeking to build the 8-storey condo development named Theo Condos at 1030 Danforth, just a short walk from Donlands subway station.
---
With 4,343.60 square metres of residential gross floor area and 325.60 square metres of non-residential gross floor area, the building will house 53 residential dwelling units and two non-residential units at grade for retail purposes when completed.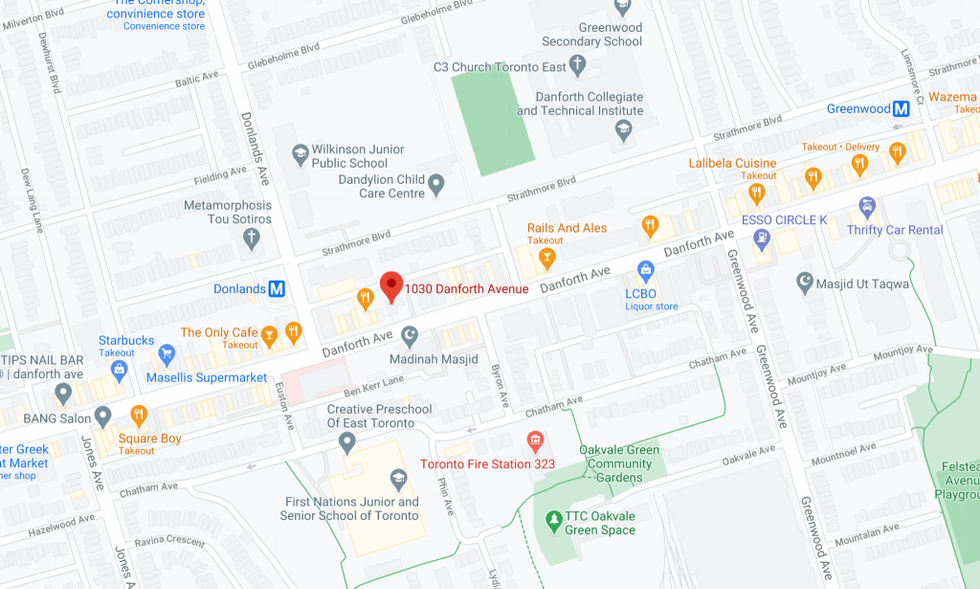 1030 Danforth/Google Maps
The current owners purchased the property from the applicants for the approved rezoning of the site. The new owners have refined the design considered by the City during the rezoning process, and are designing within the constraints of the approved zoning.
READ: From 4 to 48: Townhomes Proposed to Replace Detached Homes on Markham Road
According to the latest application, which was submitted to the City in August, no minor variances are anticipated for the property.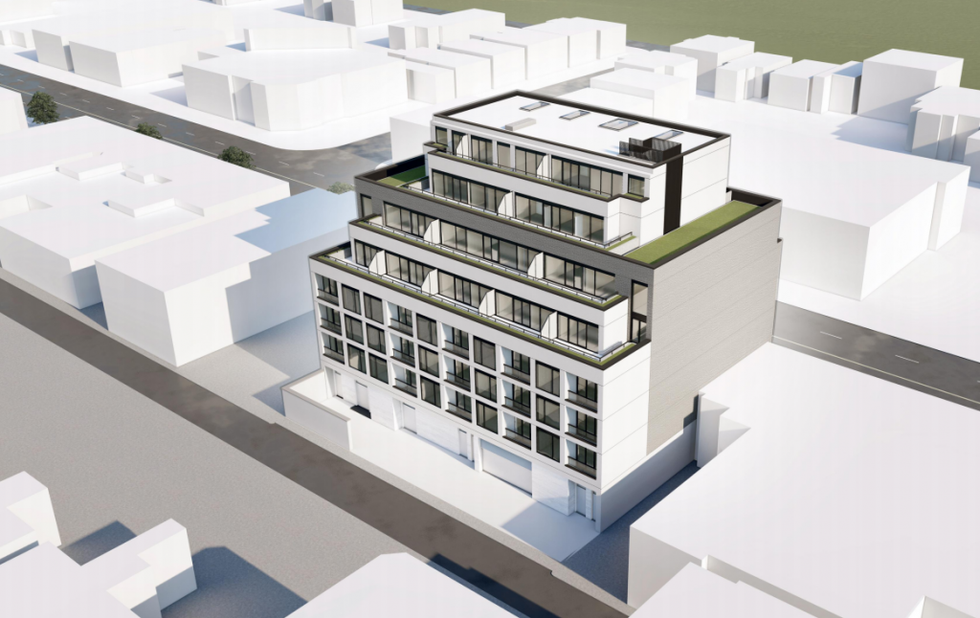 The latest application also includes slightly refined renderings of the Standard Practice-designed building, which will contain a unit mix of 15 one-bedrooms with an average size of 46 m² and 38 two-bedrooms with an average size of 92 m². From the latest renderings, you can see that many of the units have balconies and terraces.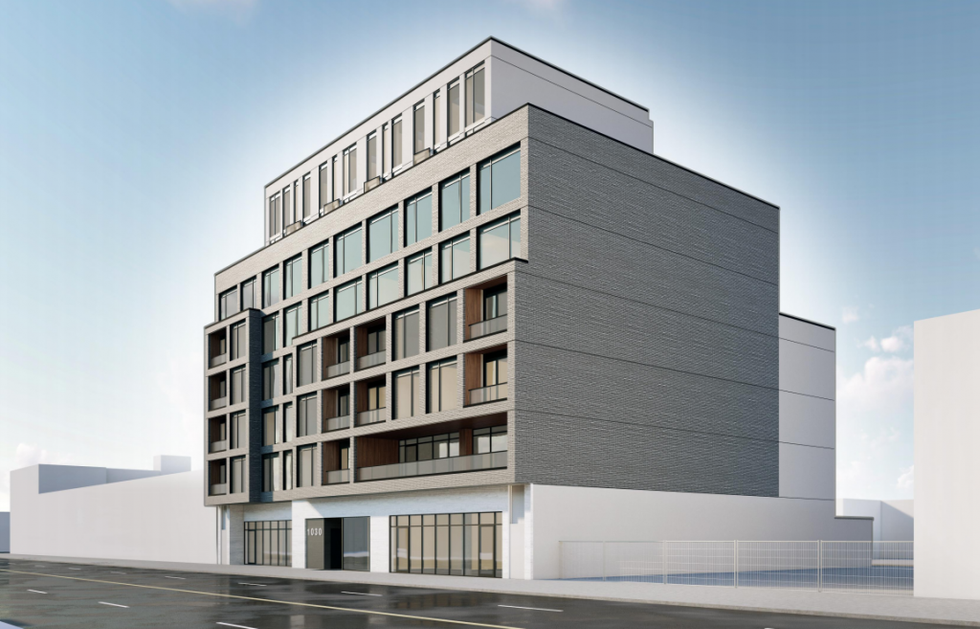 The development also includes three levels of underground parking, which will have room for 50 parking spaces, with 40 spaces reserved for residents, three for visitors, and six for retail uses. Fifty-four bicycle parking spaces are also included in the proposal, with 47 spaces for residents and seven for visitors and retail uses.
Known for its strong Greek character, The Danforth is a constantly changing area that has transformed itself into one of Toronto's most desirable neighbourhoods.
According to the developer, prices for the units start in the low $500s and occupancy is slated for 2021.
Future Developments