A cluster of townhomes could replace a series of single-family homes in Scarborough's Woburn community along Markham Road -- that is if a Rezoning application and Site Plan Approval (SPA) submitted to City planners last month are approved.
According to the application, the developer, Insoho Developments, is looking to demolish the existing dwellings on 448-454 Markham Road and replace them with 48 townhouse units that would be designed by ICON Architects Inc. Fifty vehicular parking spaces and an outdoor amenity area are also proposed.
---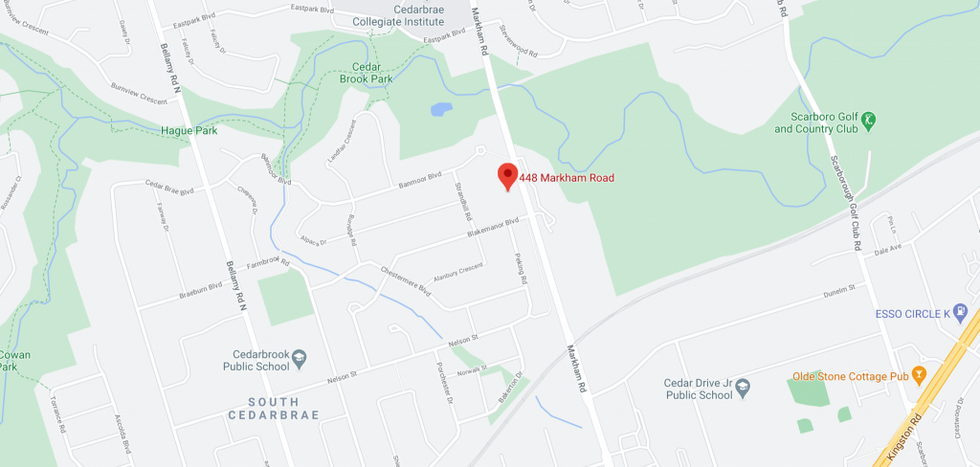 448 Markham Road
The proposed site currently houses four one- and two-storey detached homes and their respective private driveways. Described as the equivalent size of a football field in the planning rationale, prepared by Hunter & Associates Ltd, the site has approximately 112 metres worth of frontage onto Markham Road.
READ: St. Clair Village is Poised to Bring Outdoor Space to the Heart of the City
Insoho proposes to redevelop the site with 48 townhomes arranged in four blocks oriented parallel to Markham Road and accessed from a 6-metre wide private driveway integrated with substantial new landscaping.
Overall, approximately 8,485 square metres (m2) of residential gross floor area is proposed representing a building coverage (38.13%) and development density of 1.14 times the site area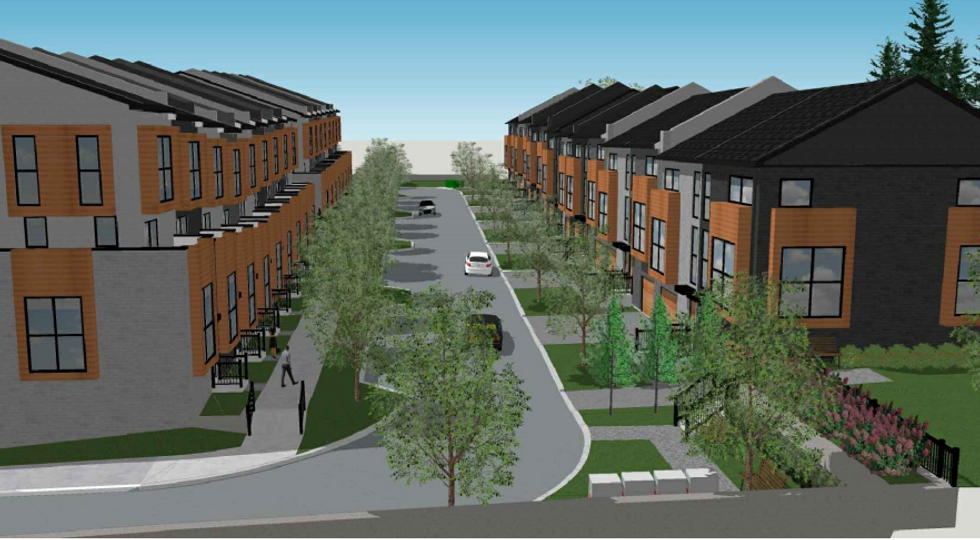 Two blocks of townhomes (34 units), arranged in a "back-to-back" (B2B) manner, are proposed along Markham Road. The buildings are setback approximately 3 to 3.2 metres from the property line. Each townhome has an individual landscaped entry, with one to five steps (depending on grade), from a sidewalk along Markham Road or the internal private driveway.
These townhomes would have a common basement garage for resident parking accessed from an entry on the north side of the building from the private driveway just off Markham Road. The parking garage would contain 50 residential parking spaces with direct interior access to each suite.
Above the common garage, each suite will span three levels, and on the ground/main floor there would be a kitchen and open concept living and dining area, with washer and dryer. On the second floor, there will be a principal bedroom with a full bathroom, and a den. On the third floor, there would be two more bedrooms with a full bathroom.
The back-to-back townhomes would range from 1,718 to 1,808 square feet in size.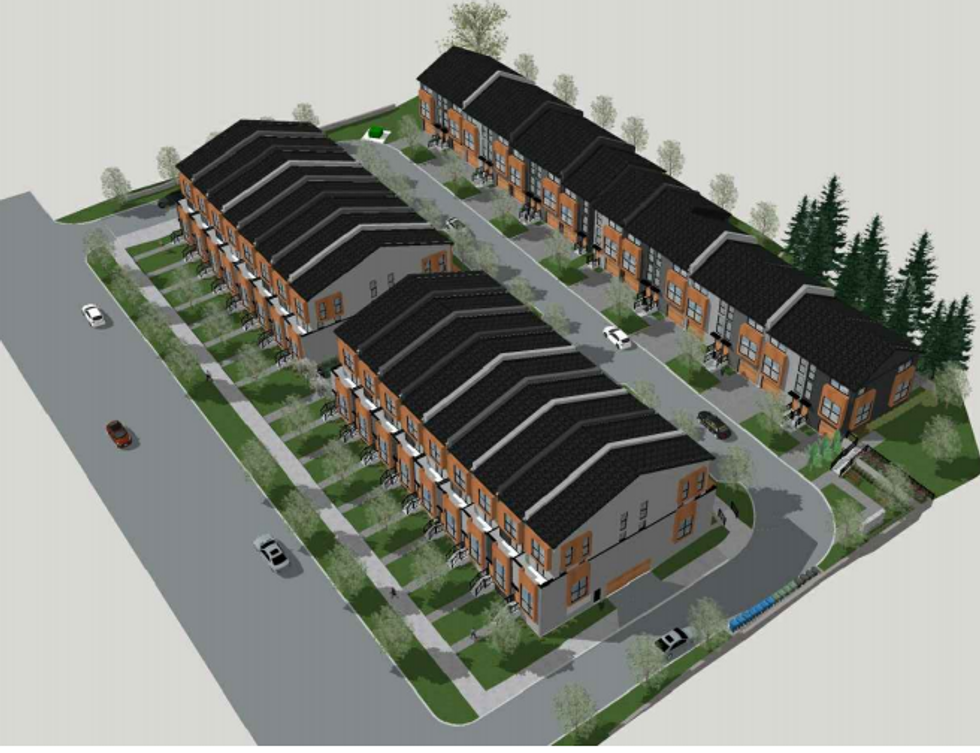 The development also calls to build two other residential blocks that would contain the 14 'regular' townhomes that would be located west of the back-to-back blocks.
These townhomes would range in size between 2,210 to 2,391 square feet and feature four bedrooms and three bathrooms. Each of these townhomes would house a single car garage with waste storage, utility, and a recreation room, along with an open-concept living/kitchen/great room, with bathroom, followed by a second-floor that houses the bedrooms.
Each home would offer a landscaped front and backyard, with an additional parking space opportunity in the individual driveways in front of the internal garages.
Future Developments