It's a tale as old as time, or at least as old as Toronto being an integral urban centre: for young and fiscally-conscious families, you either get to live in the city, or you get to live in a home with significant outdoor space. Pick your preference, but you can't have both.
But with the passing of time comes progress. And right on cue, entering the narrative is St. Clair Village, an up-and-coming development poised to offer an alternate ending to the age-old story.
---
Rising off the north side of St. Clair Avenue West between Innes Avenue, McRoberts Avenue, and Caledonia Road, St. Clair Village will serve as the ideal place for families to settle down. Offering ample space -- both indoors and outdoors -- to grow, play, learn, and live, the series of new builds will present the option of contemporary home life with yards and gardens aplenty, right in the middle of one of Toronto's most enriched neighbourhoods.
Consider the project's offerings "the best of both worlds," with price tags in the range of $1.5 million.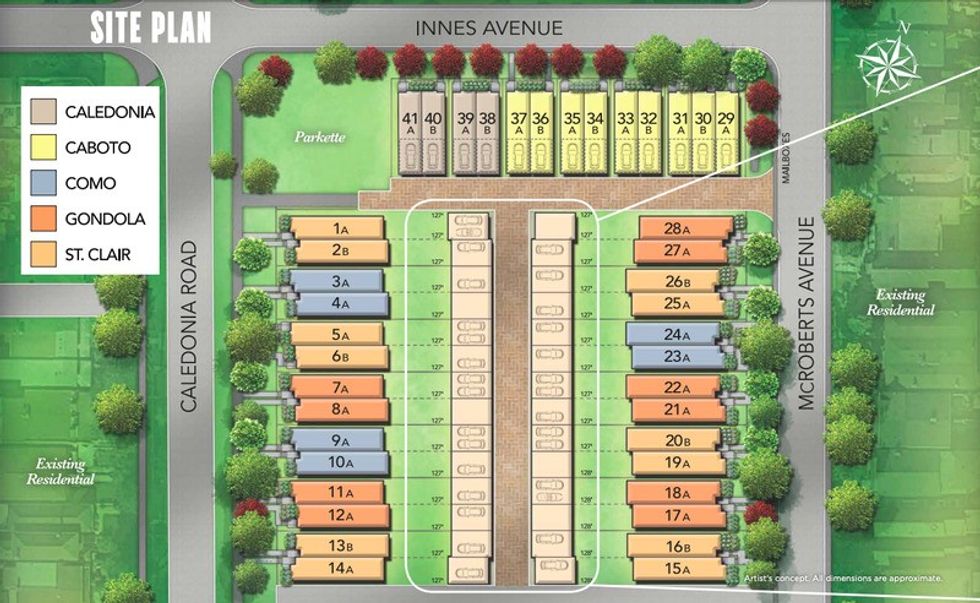 When you consider all that's coming your way with one of these properties, you'll quickly start to see the cost for all its worth. Think about it: a multi-storey modern featuring a finished basement, a front garden, and a backyard that's primed for get-together barbecues, coffee on the deck, and plenty of play. And that's all without even mentioning the elevator options, the chance to have a master retreat on its own private level, upscale Mielle appliances, and a large, rear lane garage for every unit.
Meanwhile, only steps away, iconic bakeries and mouth-watering restaurants await along the Corso Italia strip, and the room for activities only sprawls further with Giovanni Caboto Rink, Pool & Tennis Courts and Joseph J. Piccininni Community Centre so close to home. The St. Clair LRT can get you across the city in minutes, while another nearby attraction is Earlscourt Park. An absolute must-visit for nature-lovers, dog-walkers, soccer-players, wading-pool-visitors, and picnic-ers, this popular park is a place where the whole family will be begging to hang out.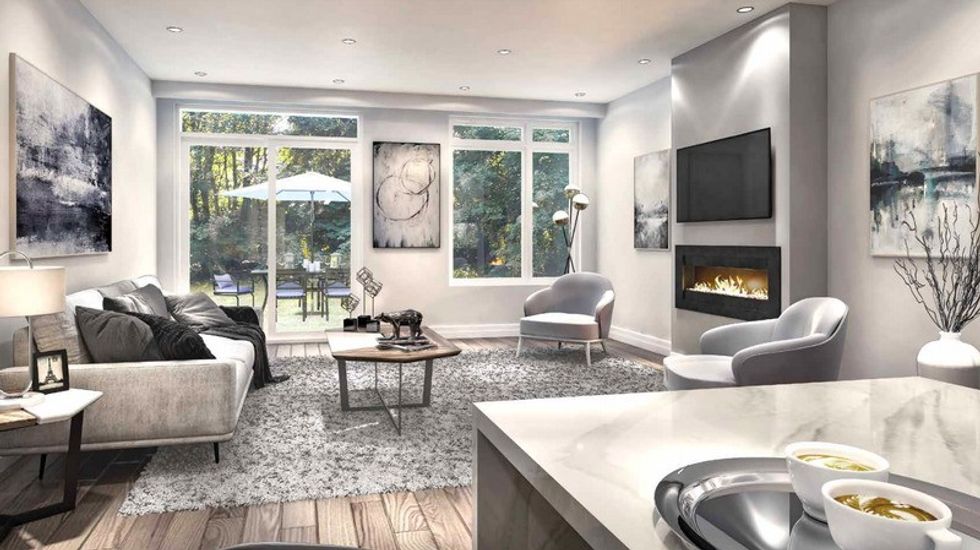 At this point, you might be wondering how such an ideal lifestyle concept came to be. Urban living that includes the perks you'd find in more suburban surroundings? Impossible, perhaps, if it weren't for Frontdoor Developments. Building on a decades-strong foundation of custom home, real estate and, ultimately, community development in Brampton, Mississauga, Richmond Hill, Vaughan, and more, Gary Tiz is bringing quality new home design and construction to the Frontdoor Developments banner, alongside a powerhouse team.
Review the list above to notice a pattern: Brampton; Mississauga; Richmond Hill; Vaughan... these are all areas where homes include outdoor spaces and are built with family life in mind. Now, Tiz and his team are bringing those design concepts into the heart of St. Clair West, fusing the fun of the city with a family-friendly physical environment.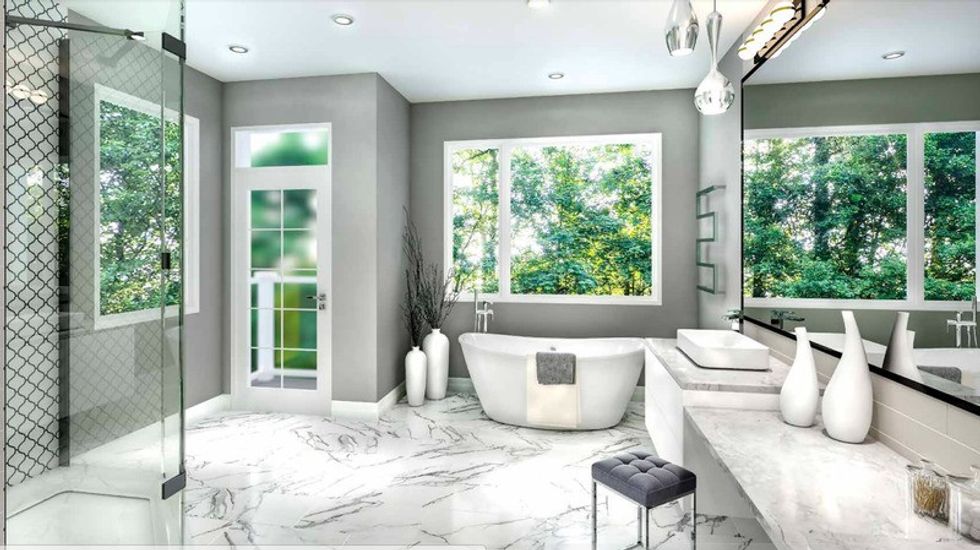 "Whether your front door leads to a townhome, semi-detached, single or spectacular estate residence, we open the door to the tomorrow your family desires. That's because there's more behind Frontdoor," the development group says. "We choose the very best locations in the neighbourhoods you covet. We research and analyze what our buyers want in a new home. Then we create new designs and develop floor plans to reflect how you want to live - all built with superior up-to-date features, materials and craftsmanship."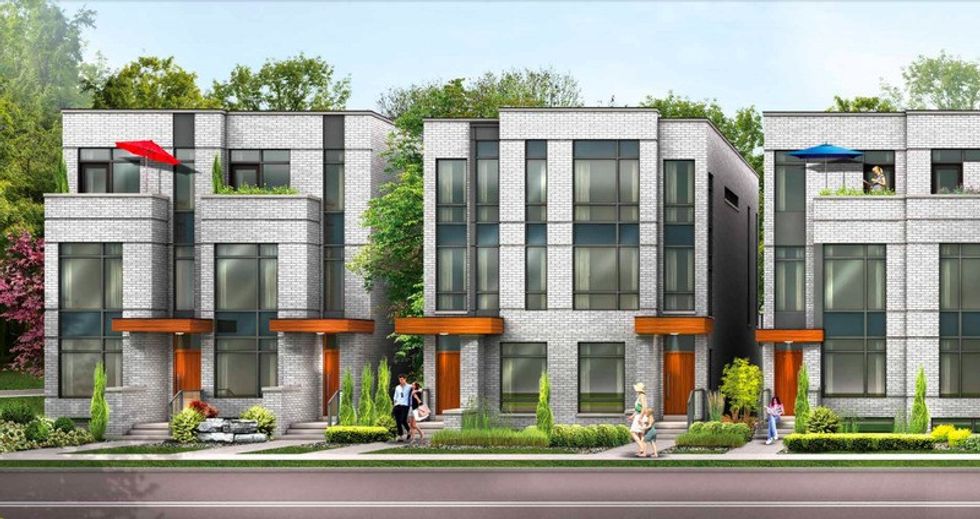 With three- and four-bedroom offerings available, ranging from 3,005 to 3,040 square-feet, each of the St. Clair Village builds promises stylish, contemporary features and finishes sure to please those who pay attention to the details.
From major draws (architecturally-designed landscaping, nine-foot ceilings, vibrant backyards with decking, and expansive terraces), to more minor -- but still integral -- attributes (energy efficient windows, heating and cooling systems designed for reduced energy use, and lever-style interior door hardware in satin-chrome), the design specs would be worth writing home about if they didn't work together to create your dwellings themselves.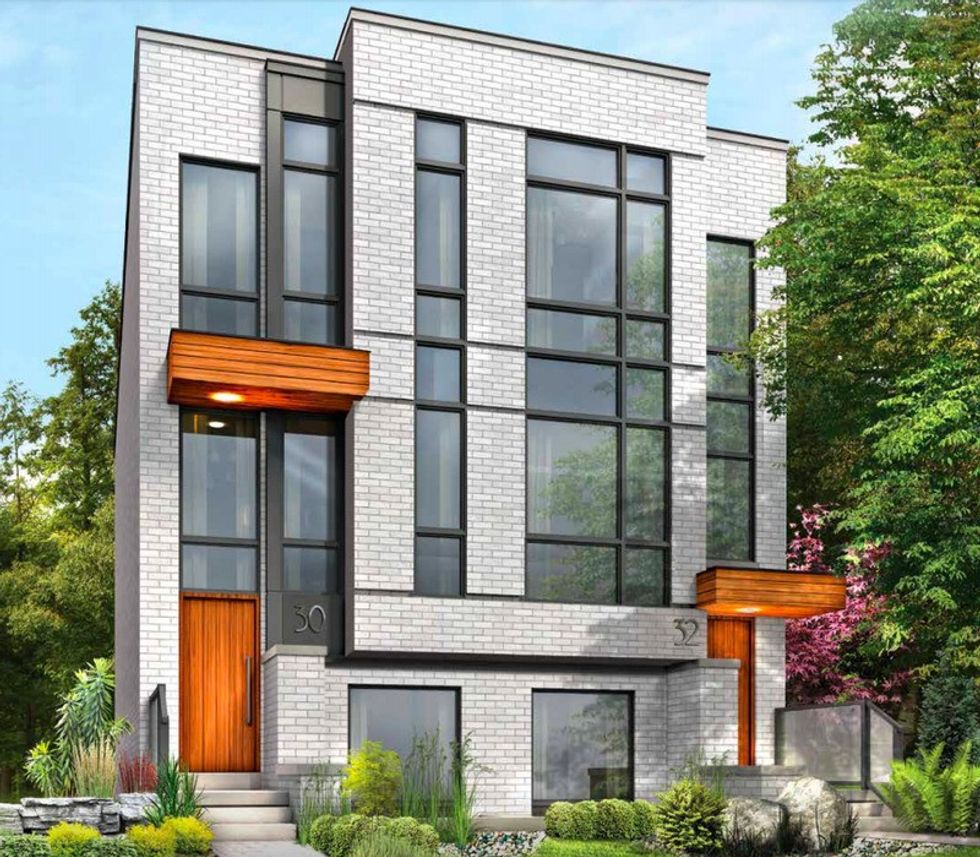 With construction launching this fall and move-in dates projected for before the end of 2021, the promises made to potential-buyers by this new development aren't far from being a reality. For those who are ready to re-write their story of living in the heart of the city, watch this space. A considered, detailed, and joyful adventure awaits in the chapters to come, and St. Clair Village is just getting started.
Future Developments