Listed Country
The Jewel of PEC: This Queen Anne Blends Old-World Style with Eclectic Bohème
They say not to judge a book by its cover — and while the exterior of this prim, red-brick Queen Anne-style home is stunning on its own, true surprises and delight await just within its doors.
Located on a picturesque street dotted with heritage homes, and just steps from Prince Edward County's bustling downtown, 79 King Street is a truly unique residence.
Built in 1886 with a total of 15 rooms over 2,738 sq. ft, it showcases all the charms of the era, including four large gable windows, a covered porch with intricate lattice and millwork, and gorgeous wood double front doors set with clear stained glass detailing. It's no wonder it carries the moniker of "Chateau of the County."
While these impressive original details have been majestically preserved, what truly sets this property apart is the addition of modern artistic flair, and impeccable contemporary design. Lovingly updated by First Nations visual artist Kent Monkman to feature an eclectic, bright palette, entering the grand foyer is akin to stepping inside a jewel box. There's impressive, carved wood paneling throughout the main level, solid wood and glass french doors, and blond parquet flooring throughout. Elaborate crown moulding — some accentuated with pops of gold — serve to bring sharp visual contrast to the bright walls, along with modern light fixtures.
READ: The Envy of the Block: This Stately Lytton Park Family Home Has Charm to Spare
The living room is truly the focal point of the grand main level, featuring an oversized, deep-set gable window under an architectural arch, and gas fireplace. It's the perfect backdrop to throw a soiree or display an art or designer furniture collection.
In contrast to the living and dining spaces, the kitchen is appointed with charming neutrals, featuring snowy white and charcoal cabinetry, exposed brick, and warm-toned hardwood floors. Aspiring chefs are sure to fawn over the ebony-black antique stove and range, complete with a fire door and ash catch. Large windows flood with space with natural light, at the centre of which sits a chic butcher-block breakfast bar.
Specs:
Address: 79 King Street
Bedrooms: 4
Bathrooms: 3
Price: $1,599,000
Taxes: N/A
Rounding out the main floor is a combined mudroom and laundry space, power room, and — oh, the library! A true gem of a space with built-in sage shelving, mod antique-inspired wallpaper and light fixtures, it's the most elegant setting to catch up on reading, enjoy a cognac, or host a game night.
---
Our Favourite Thing
In a house as divinely designed as this one, it's hard to choose – but the upper-level lounge takes top spot. We can just imagine spending a rainy evening draped on a plush velvet sofa by the record player, or enjoying a movie with friends under that gorgeous blue hue.
---
Upstairs one will find four spacious bedrooms, all with scrubbed pine floors, and built-in storage bureaus, along with two bathrooms that combine antique furniture with modern upgrades to ensure every comfort. Of course, we'd be remiss not to mention the lounge – flocked with sumptuous peacock blue velvet wallpaper, it's a truly special spot to take in a movie night.
Outside, a sizeable screened-in porch wraps along the back of the house, leading to a large backyard oasis, complete with pond.
In all, this home is truly a blend of old-world and lively bohemian aesthetics — act today, and you could be living among all its jewel-like charms.
WELCOME TO 79 KING STREET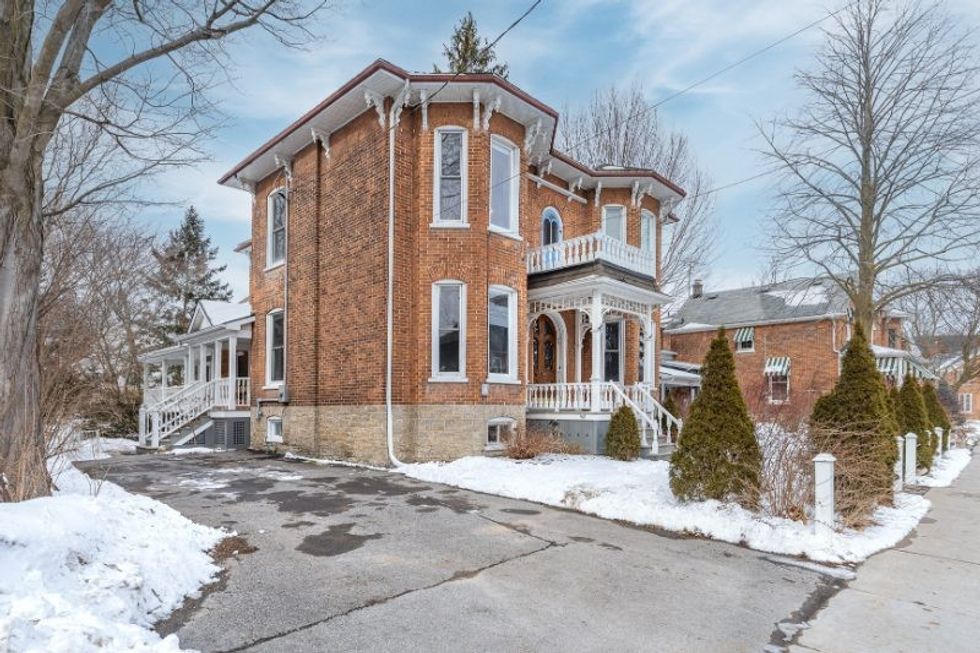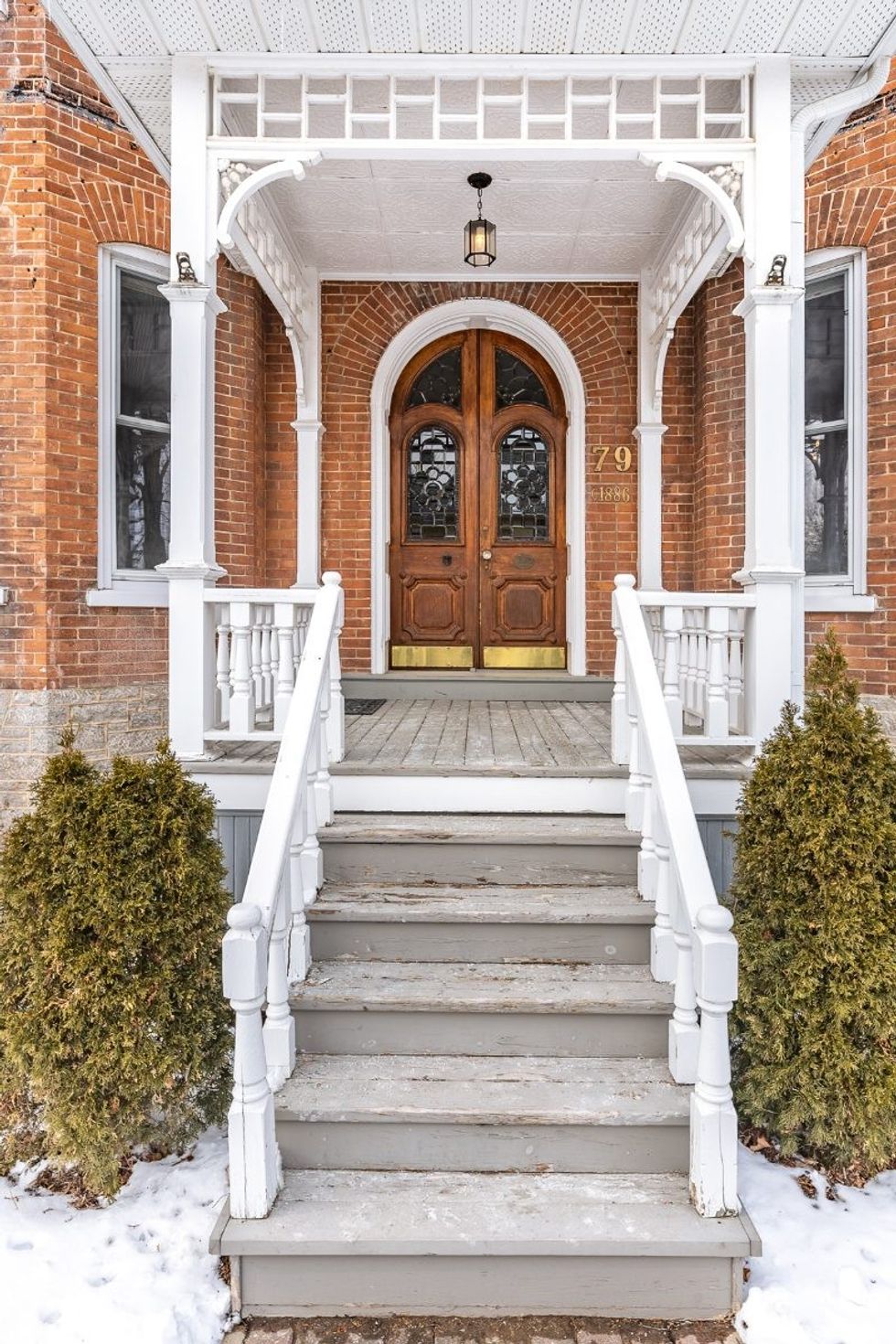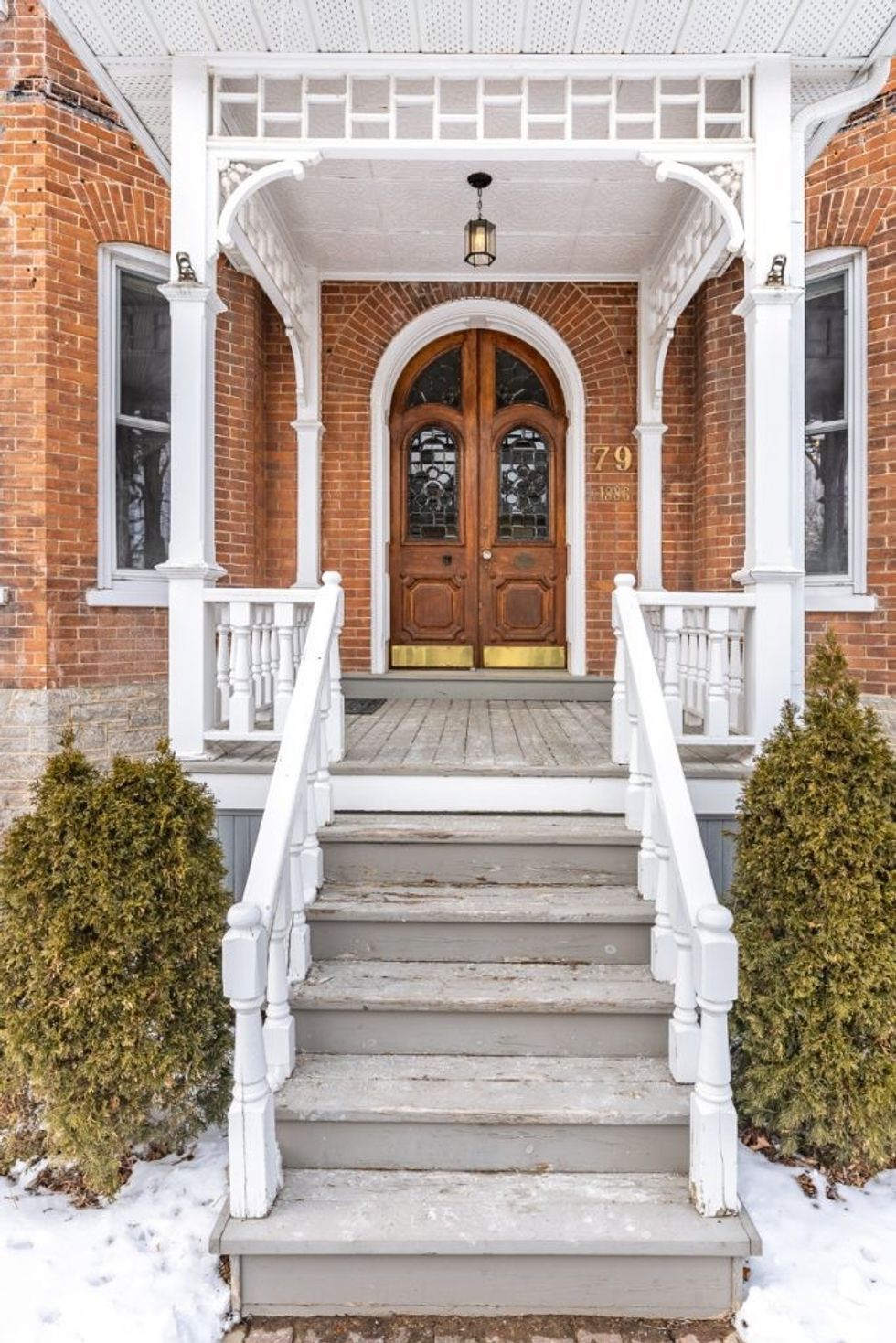 ENTRY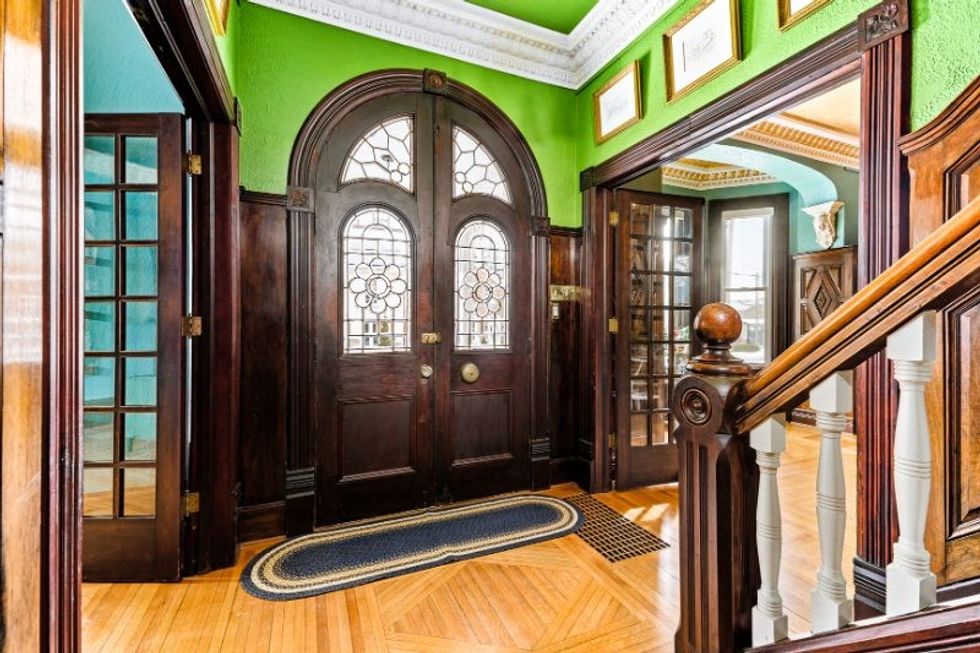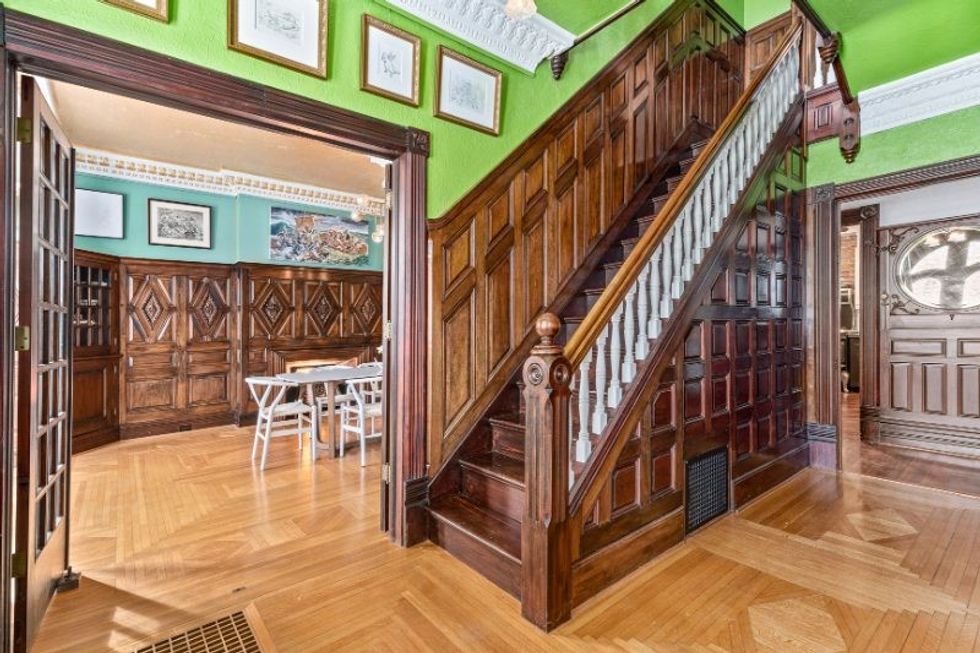 LIVING AND DINING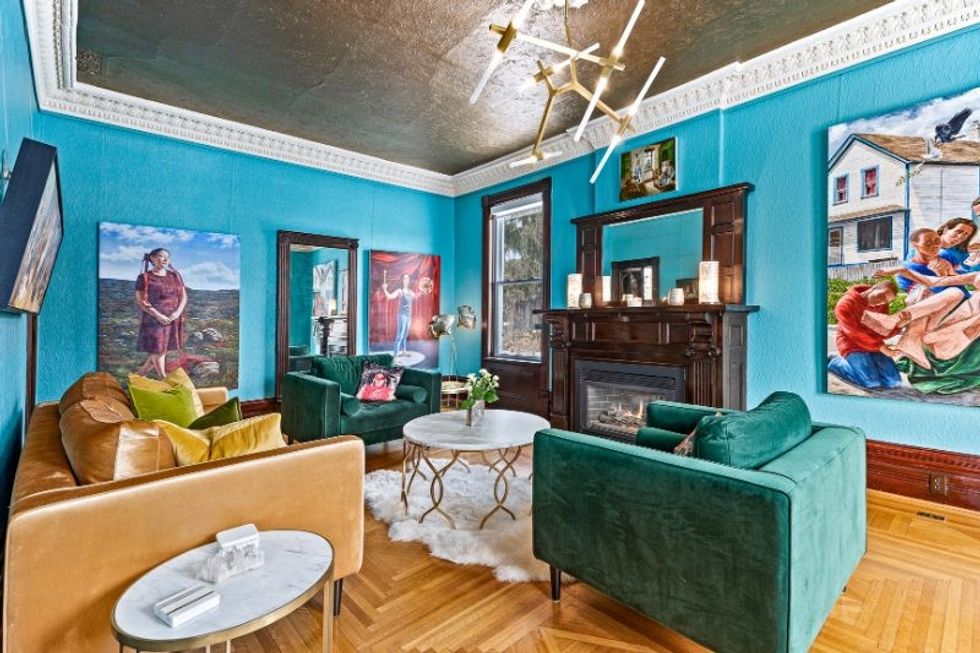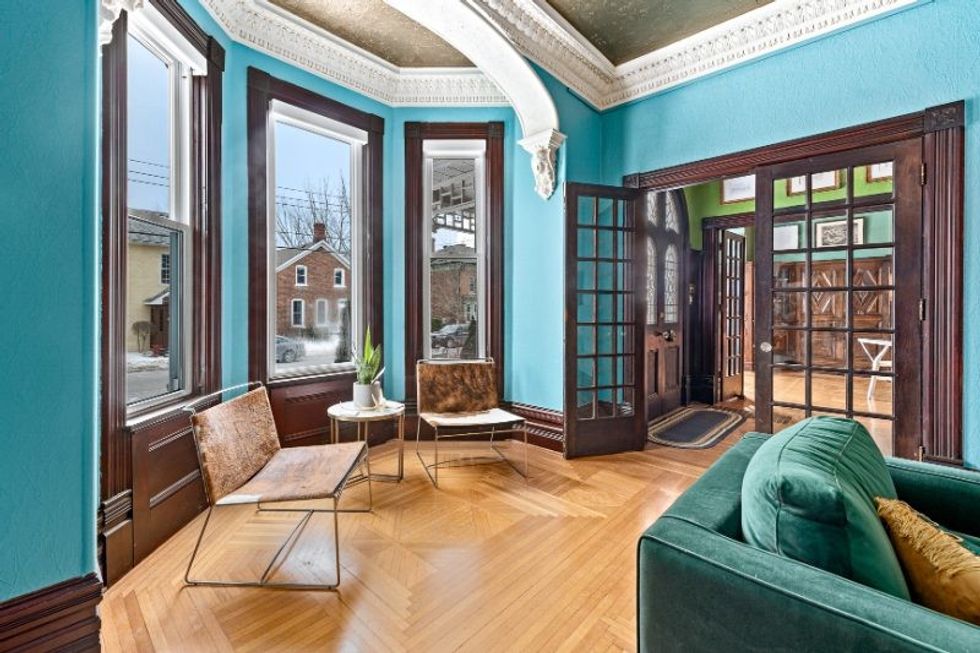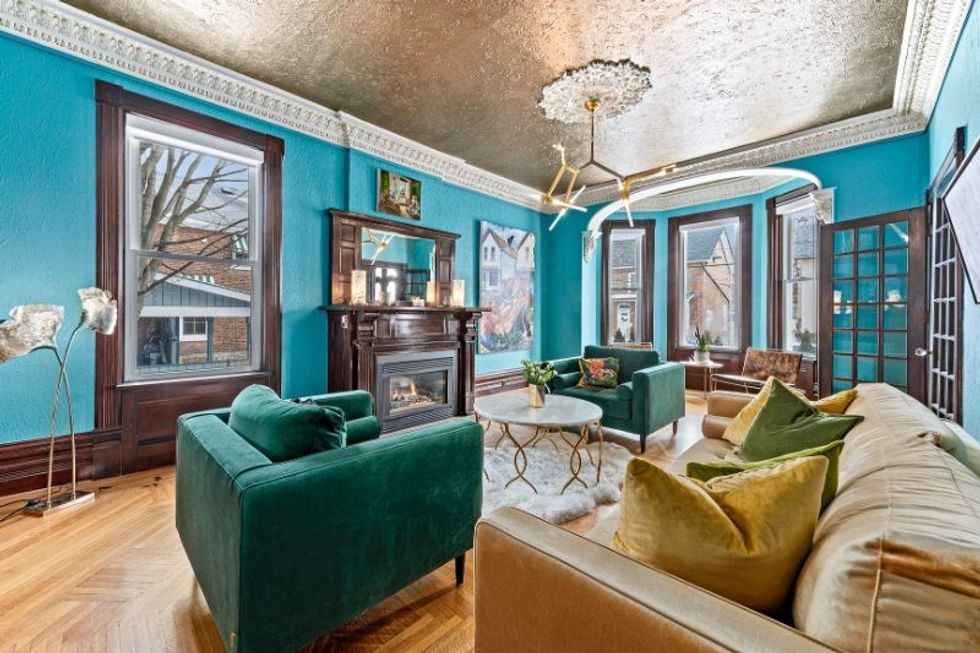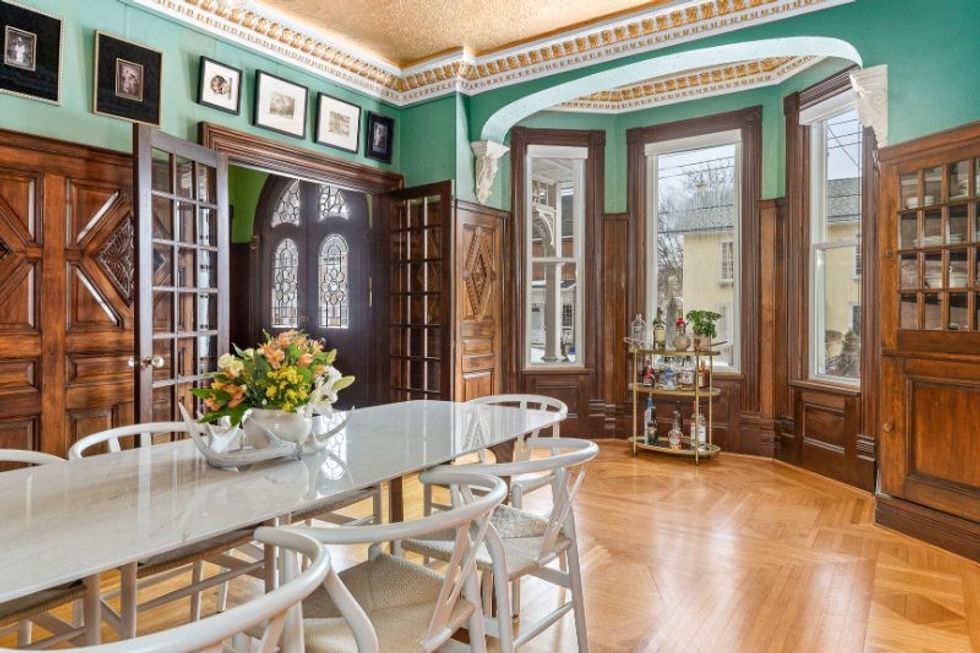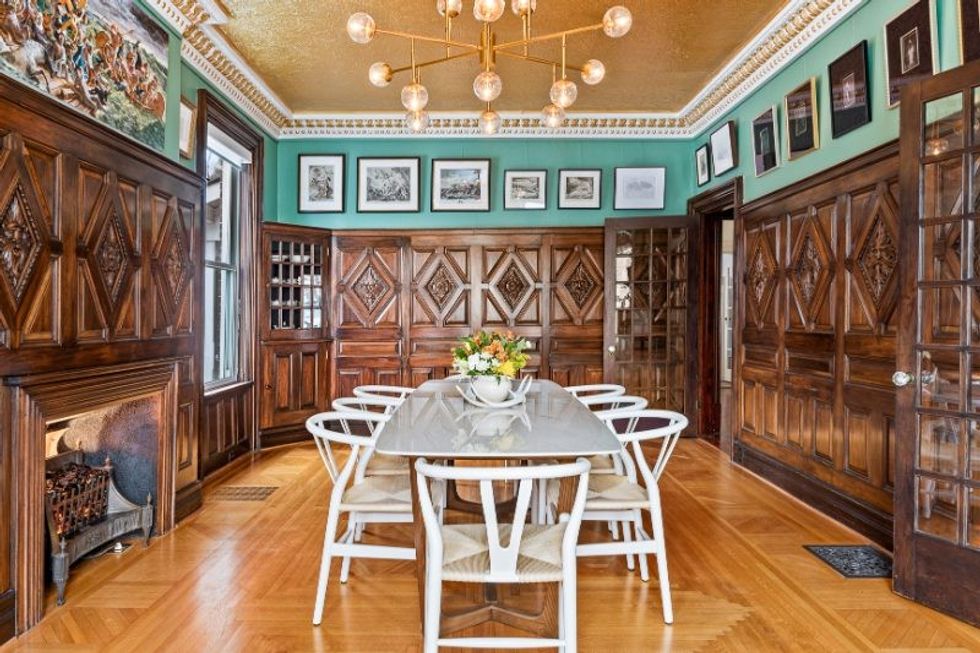 KITCHEN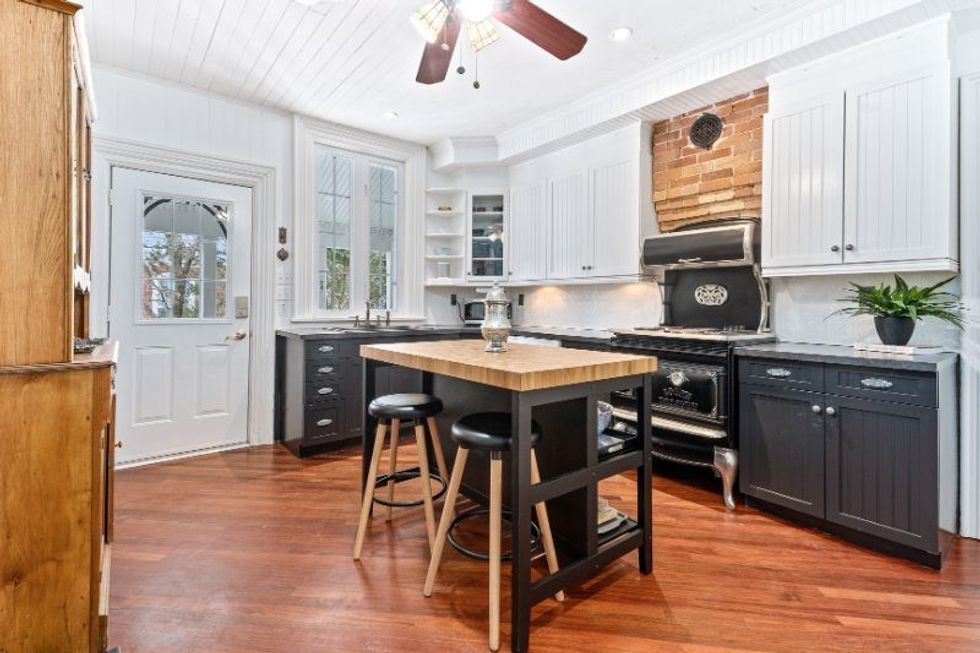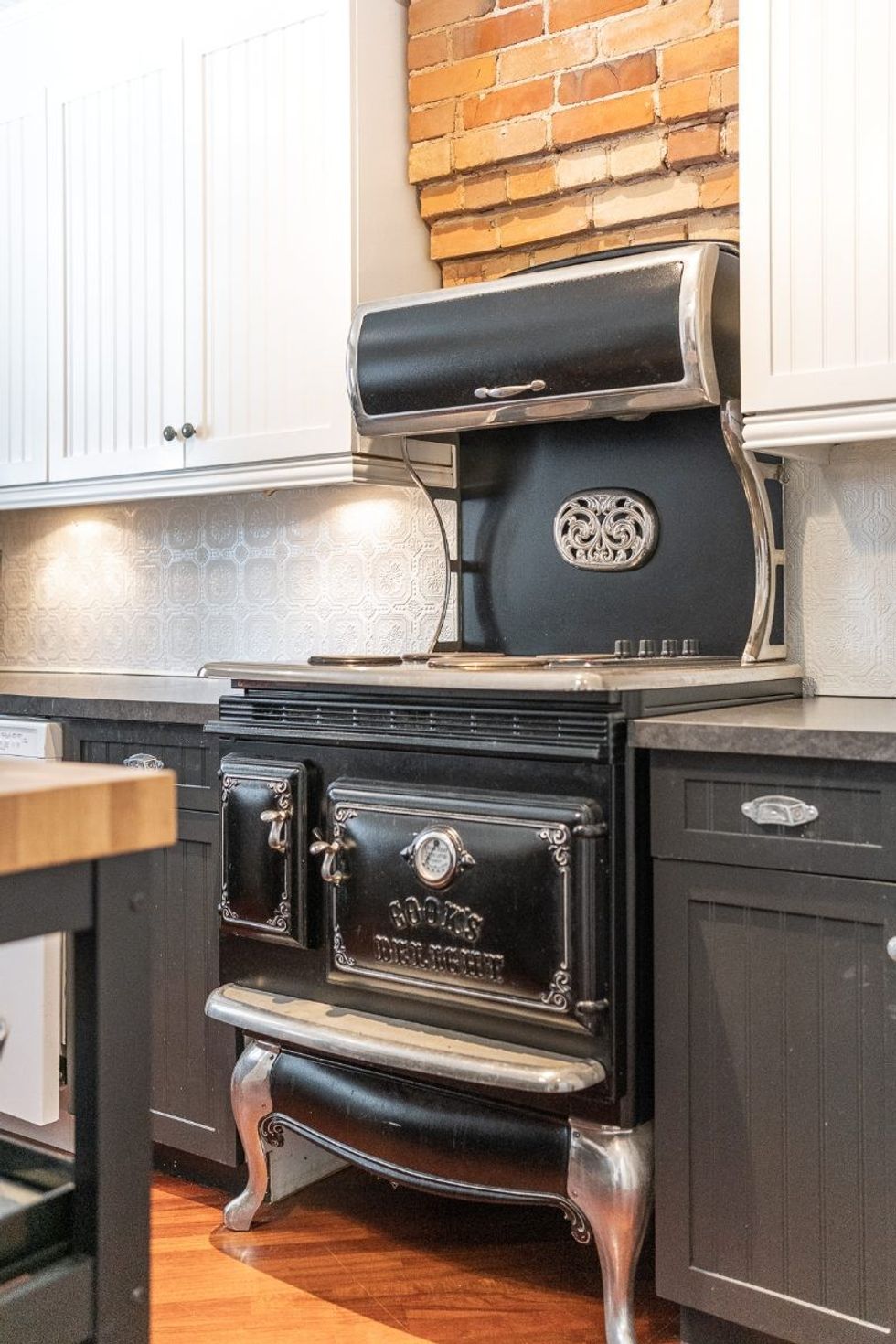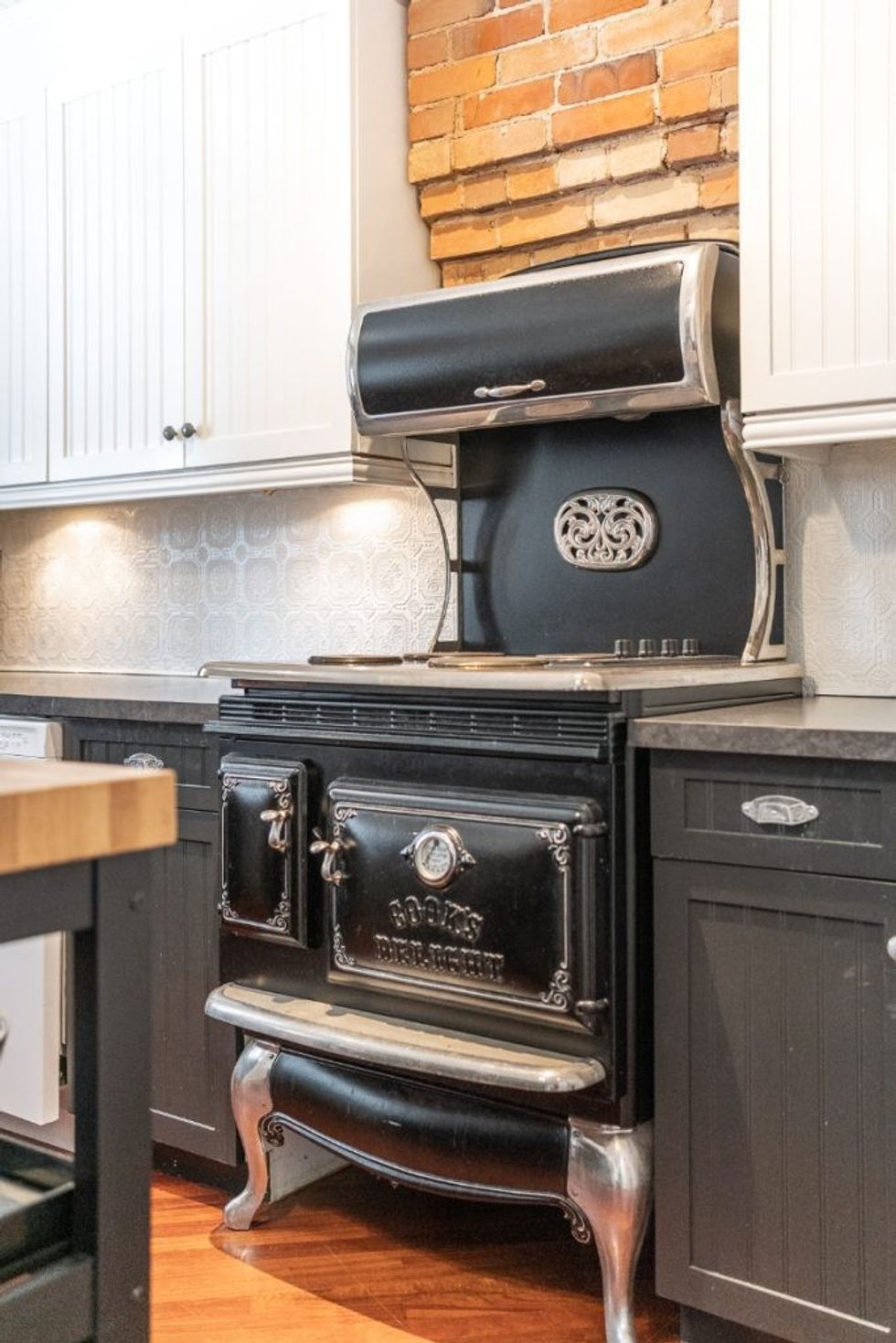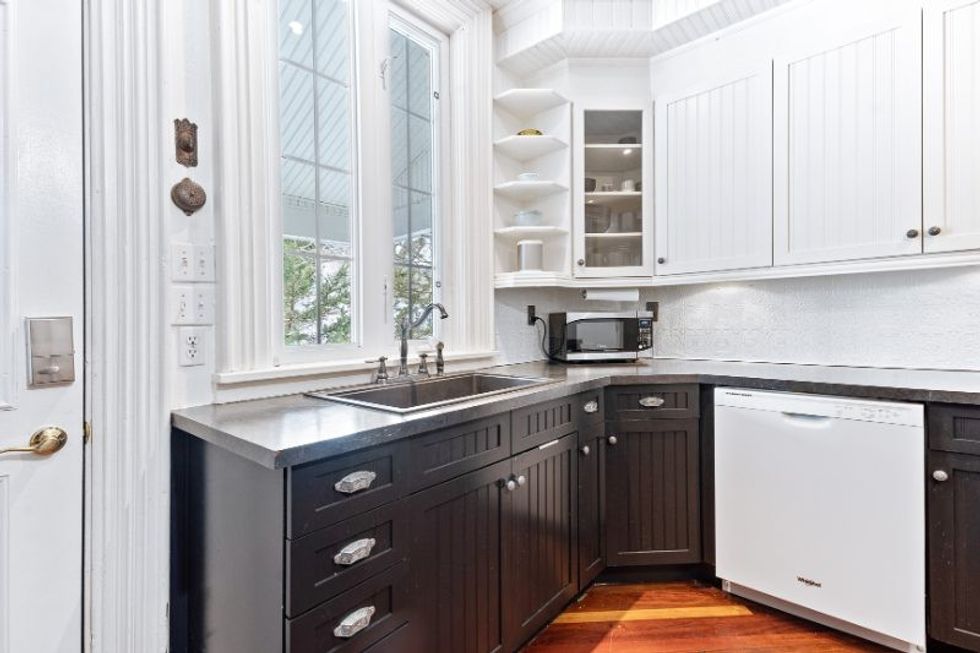 LIBRARY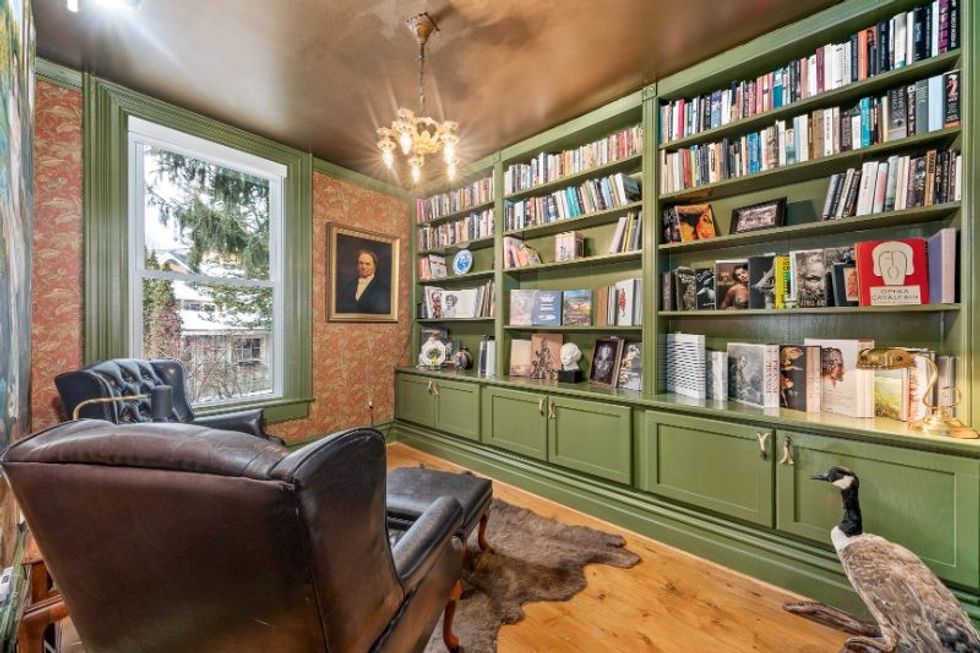 BED AND BATH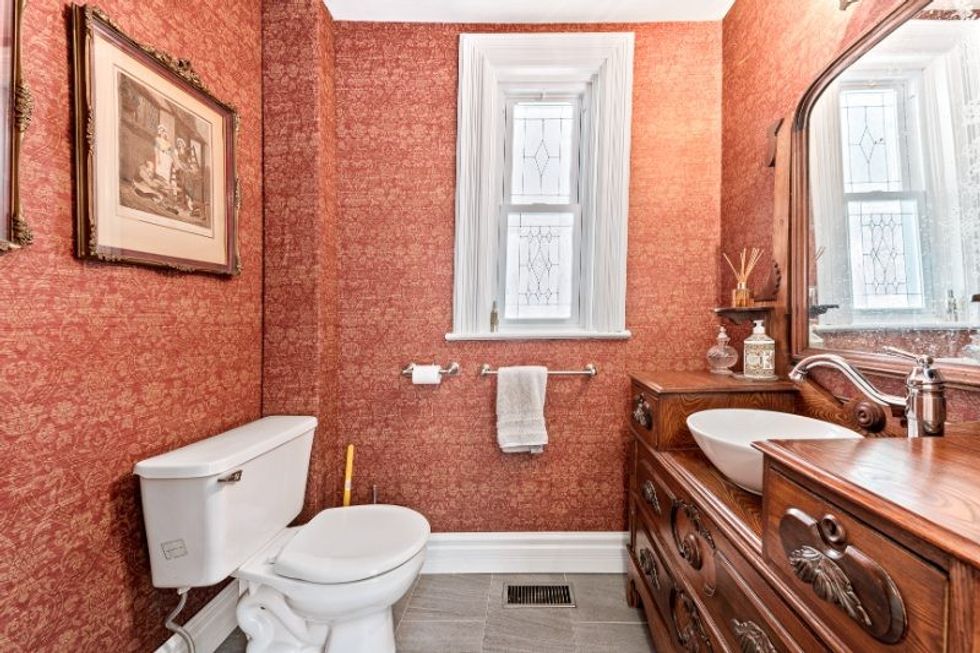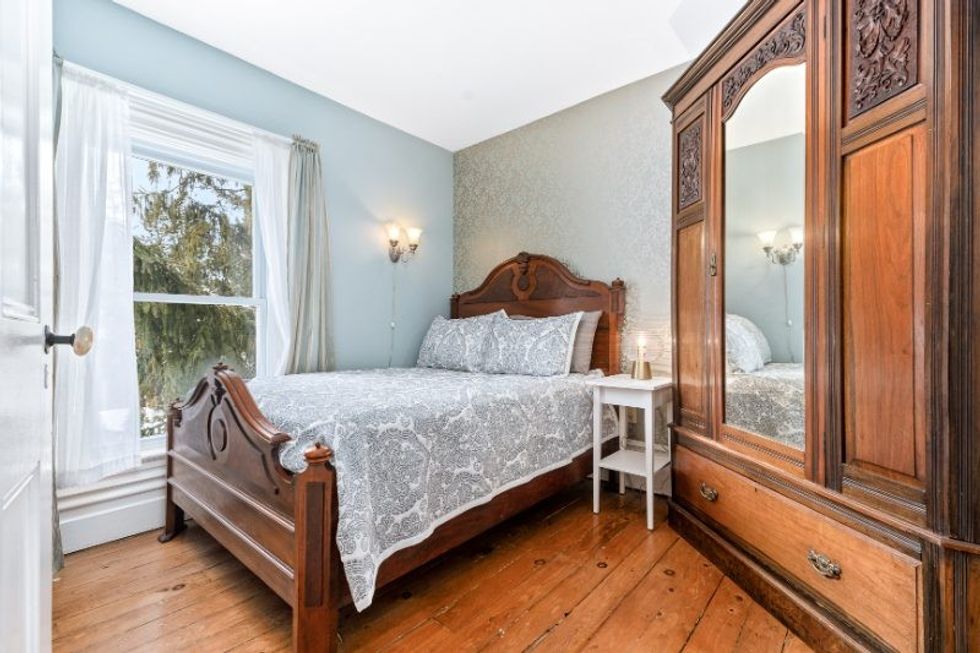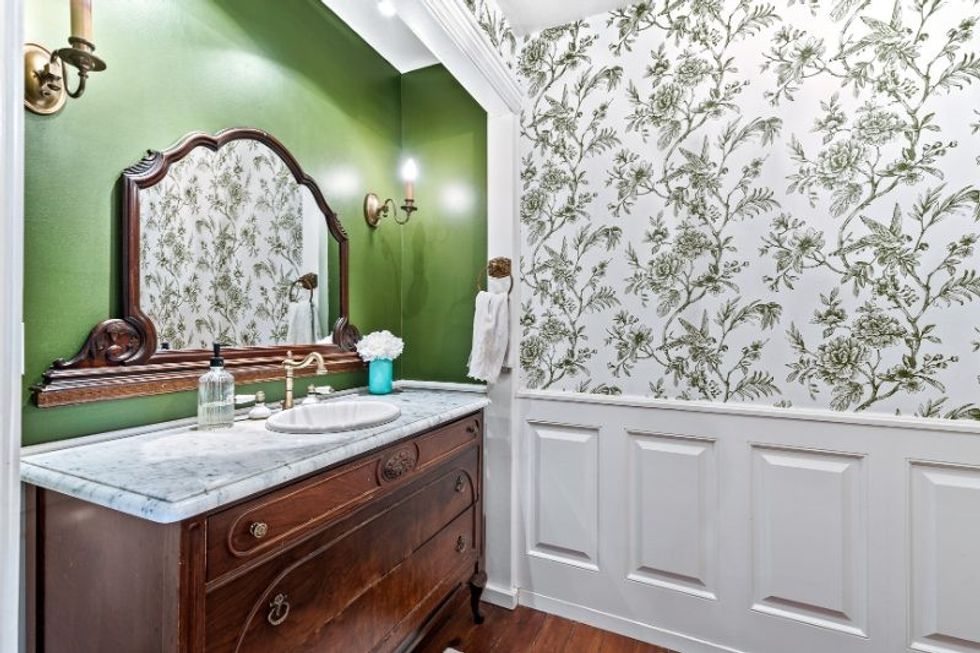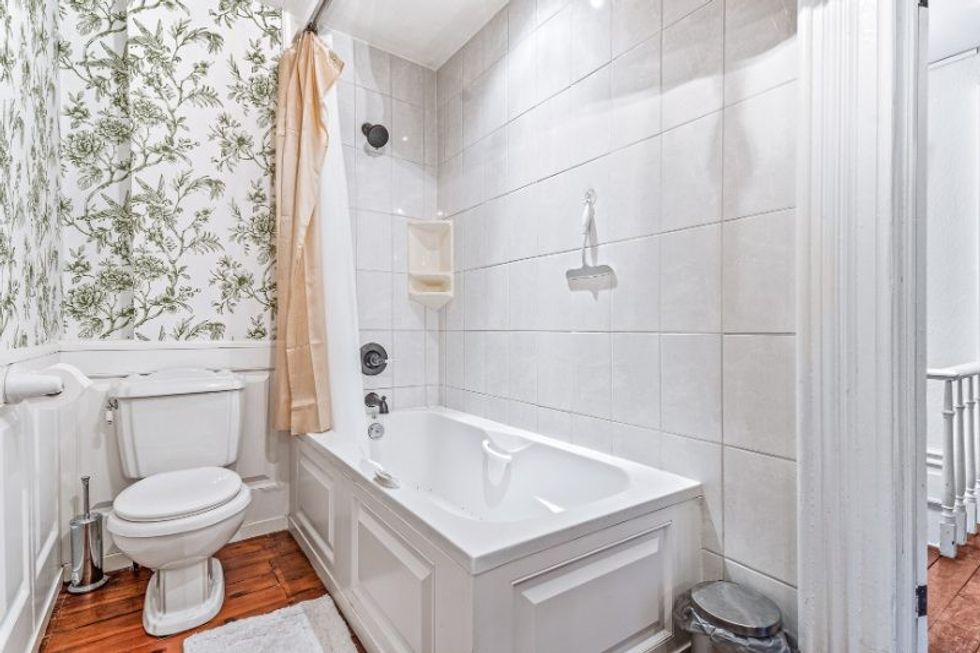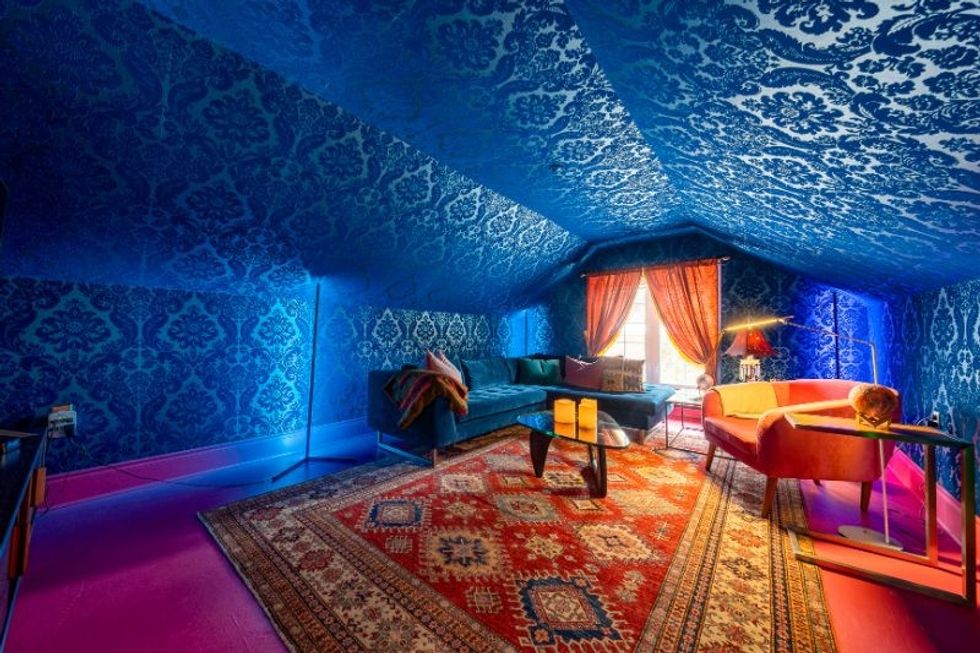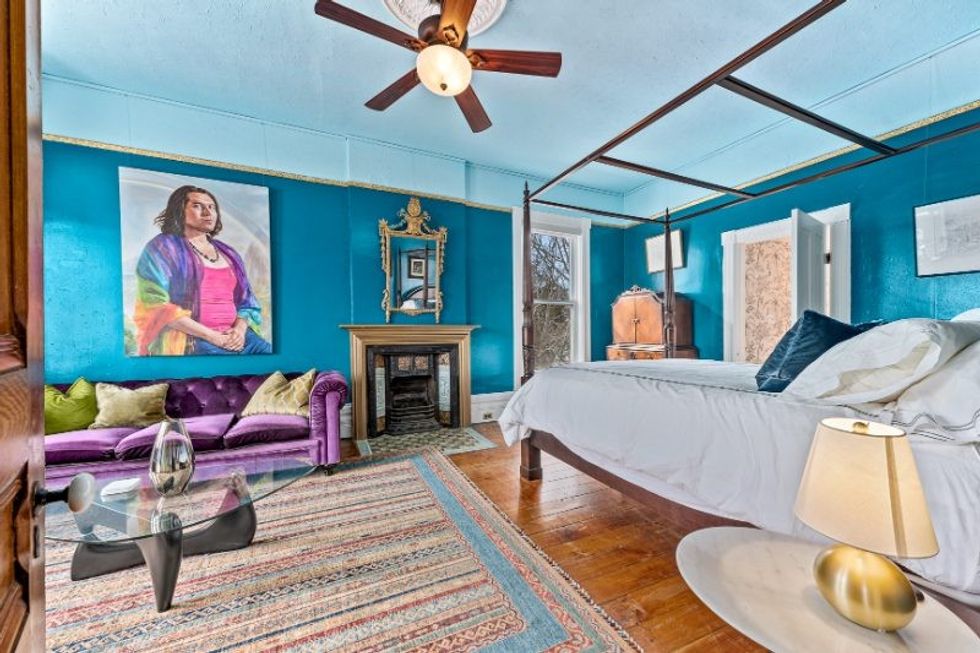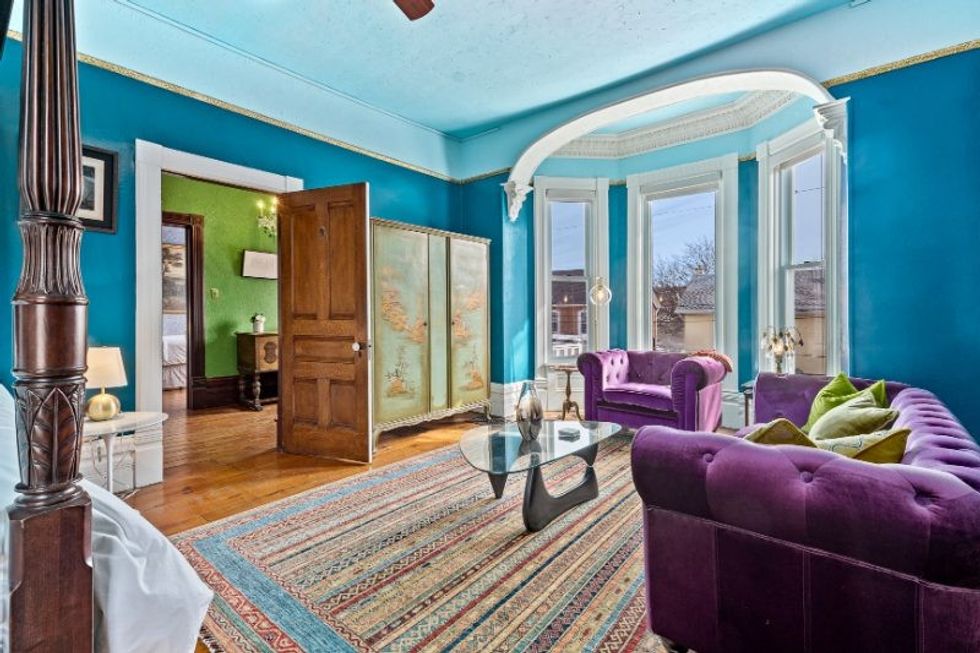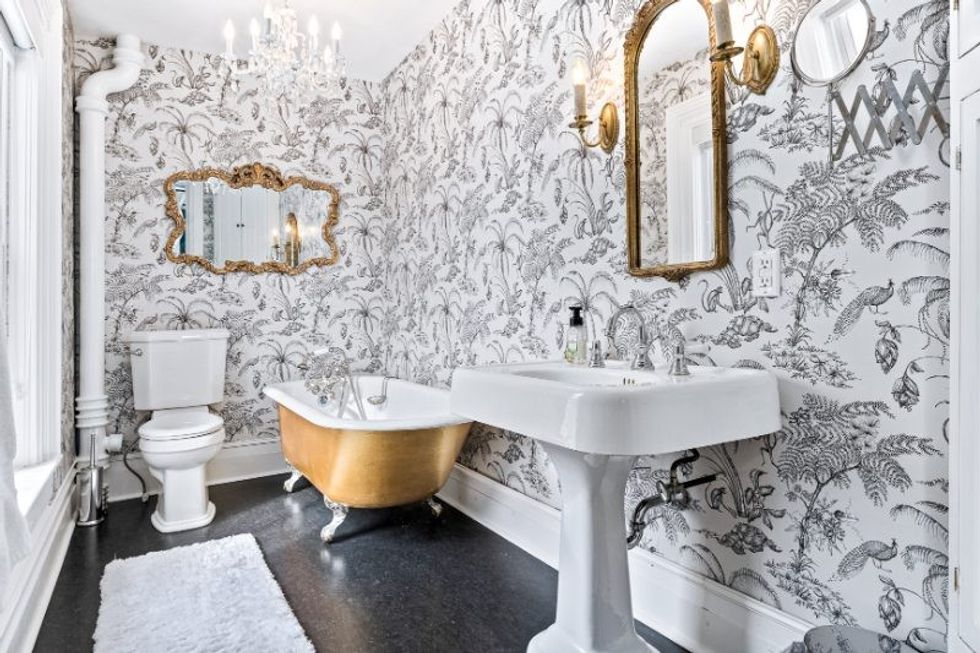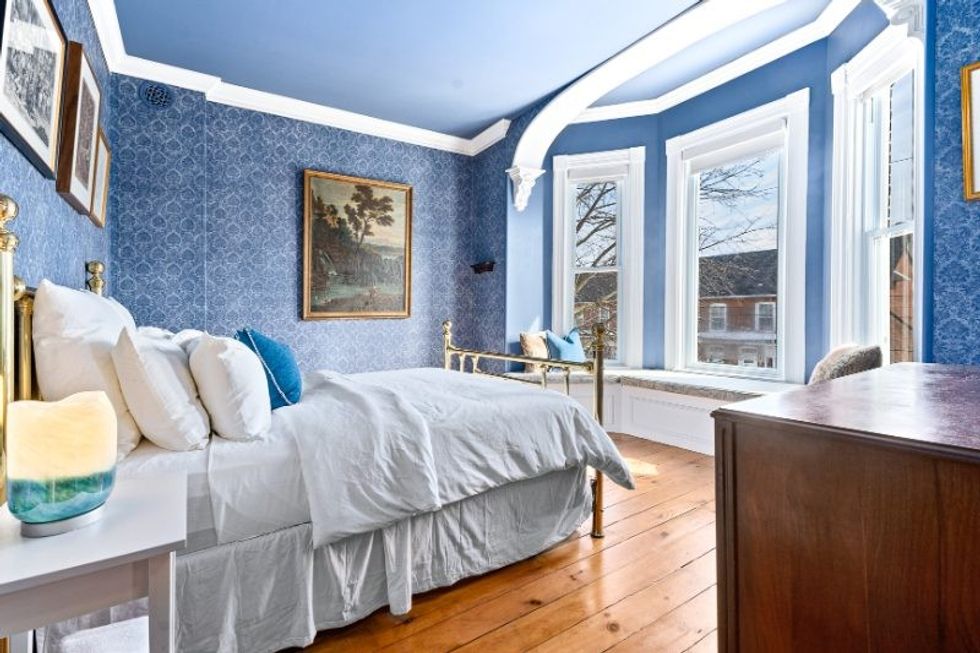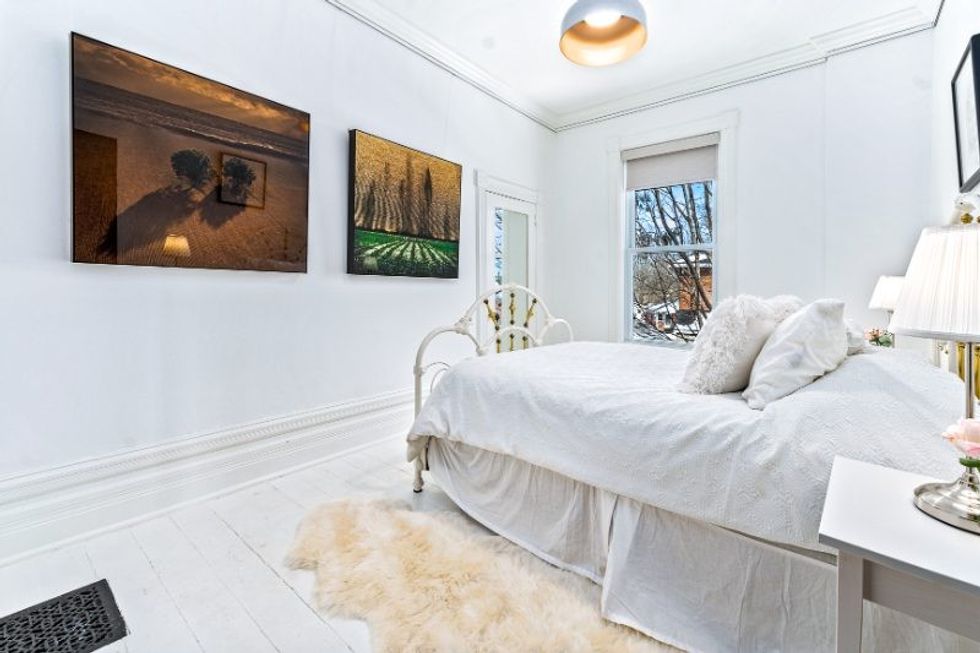 PORCH AND BACKYARD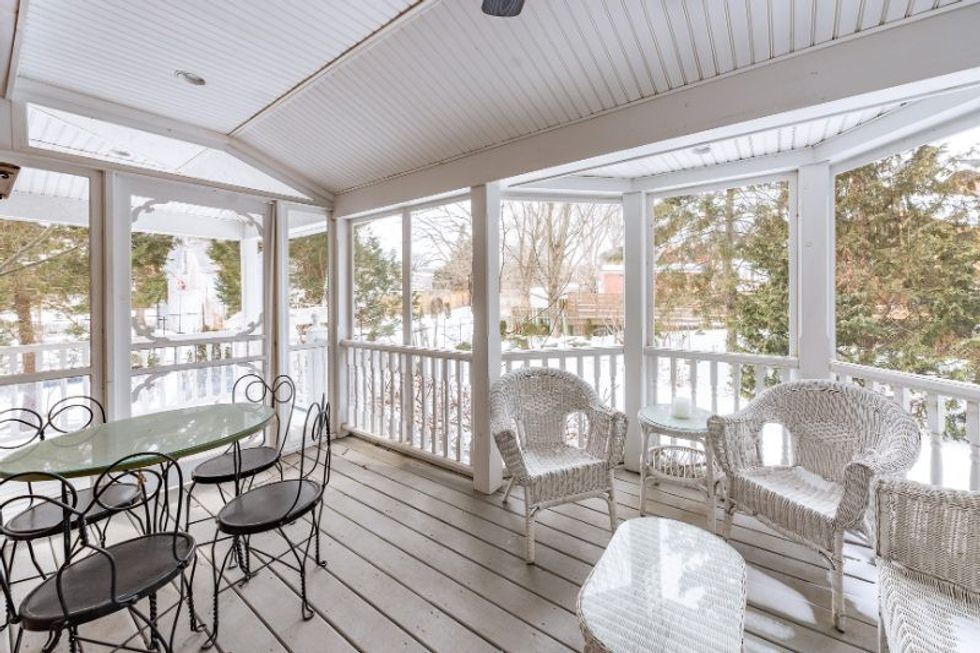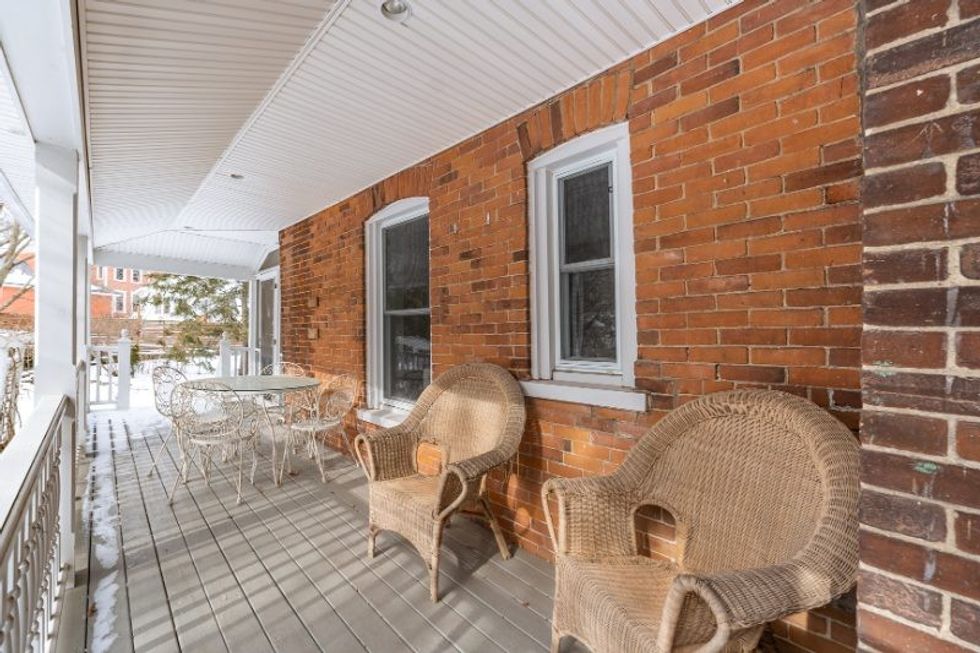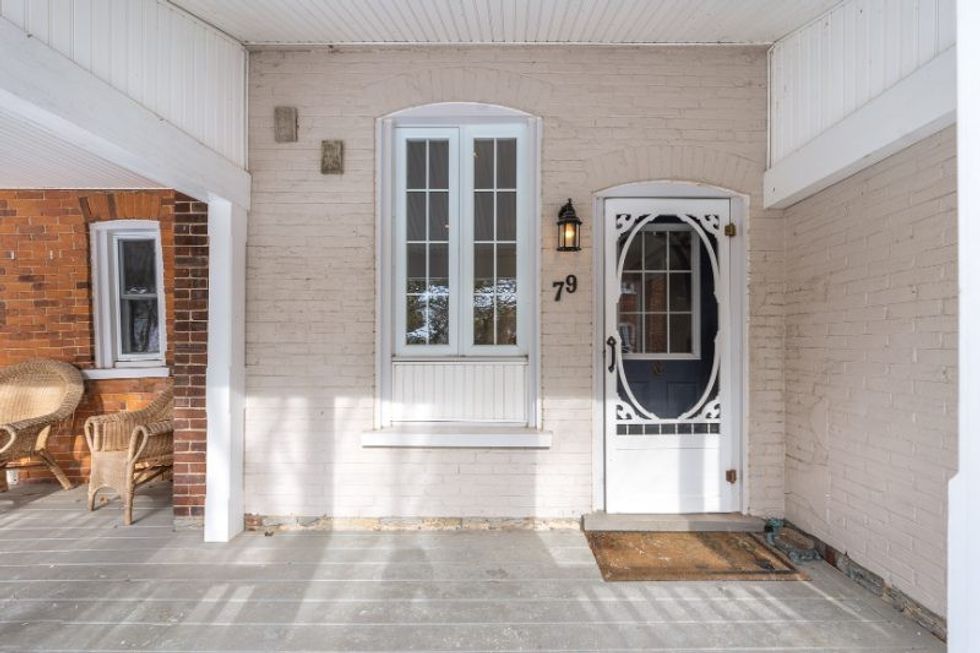 ---
This article was produced in partnership with STOREYS Custom Studio.