For those seeking an out-of-town escape for not one, not two, but as many as 12 guests, a newly-listed ranch in the small community of Tappen, BC may be just the right fit.
---
Tappen is located along the Trans-Canada Highway, just north of Salmon Arm in the southern interior of BC. It's often referred to as "Rust Valley" because it's the backdrop of the car-restoration TV show Rust Valley Restorers. But it's a different TV show, Succession, that this property at 6525 Worrall Road -- due east of Tappen, past Shuswap Lake Marine Provincial Park -- looks like it could belong to most, given the show's propensity to gather its corporate family in wondrous abodes.
This expansive property is an impressive 73 acres, with two lakeshore homes surrounded by a beautiful natural landscape, including 1,200 feet of shoreline, 20 acres of pastures, and 45 acres of timbered forest.
The property is, of course, accessible by vehicle (with a six-bay garage), but also helicopter, floatplane, and boat, with a private dock down by the water below the property, which is equipped with its own full-service cabana. The property also has five dedicated RV sites, each with access to water, power, and septic.
READ: There's a World-Class Recording Studio Inside This $6.9M Manor in Surrey
The main home spans 10,383 sq. ft of professionally-staged and luxurious spaces and was originally completed in 2019. The second home -- with a kitchen, living space, bedroom, bathroom, and patio of its own -- boasts 3,985 sq. ft of space, and was completed in 2020.
All in all, the property has a total of 11 bedrooms and 14 bathrooms, and the entire space is designed to comfortably house a dozen people.
Specs
Address: 6525 Worrall Road
Bedrooms: 11+5
Bathrooms: 11+3
Size: 14,377 sq. ft
Lot size: 73 acres
Price: $30,000,000
The entryway of the main building truly earns its "grand foyer" name, with a 36-ft tall porte-cochère outside and an elegant elevator inside. The ceilings inside in the great room are also 36-ft high, and this gathering space also includes a large bar, as well as a professional spotlight that can be used for entertainers.
Large French doors on the rear side of the building lead to an expansive balcony, equipped with a gas-fire table made of rock, an extra large Napoleon Barbeque, and panoramic views of the shoreline.
The kitchen is armed with Wolf appliances, huge granite counters, an Asko dishwasher, Sub-Zero fridges, a butler pantry, and a 12-person dining room table (to match the home's 12-person conference room).
---
Our Favourite Thing
With so much lush nature surrounding the property, the patio is the place to be. Not only is it equipped with features – lounge seating, a dining area, and an outdoor kitchen – that mean you don't really need to go anywhere else, it's also where you'll find the most swoon-worthy views.
---
Upstairs, the primary bedroom is 1,200 sq. ft, with its own double-sided gas fireplace made of rock, a white-marble ensuite bathroom, a walking closet, as well as access to a 12-person steam room. Other bedrooms are equipped with their own bathrooms as well, and some even have a wet bar.
The lower floor houses a billiards room, a media room, a gym, a laundry, bathrooms, as well as two bedrooms, all topped off with in-floor heating.
Indeed, this property blends nature with luxury in the most enchanting way.
WELCOME TO 6525 WORRALL ROAD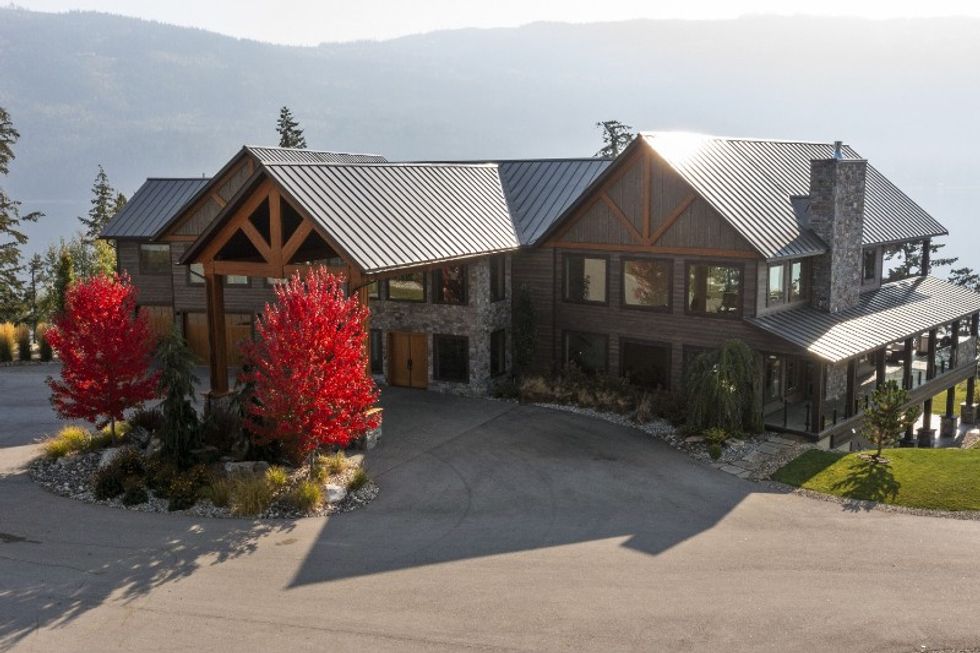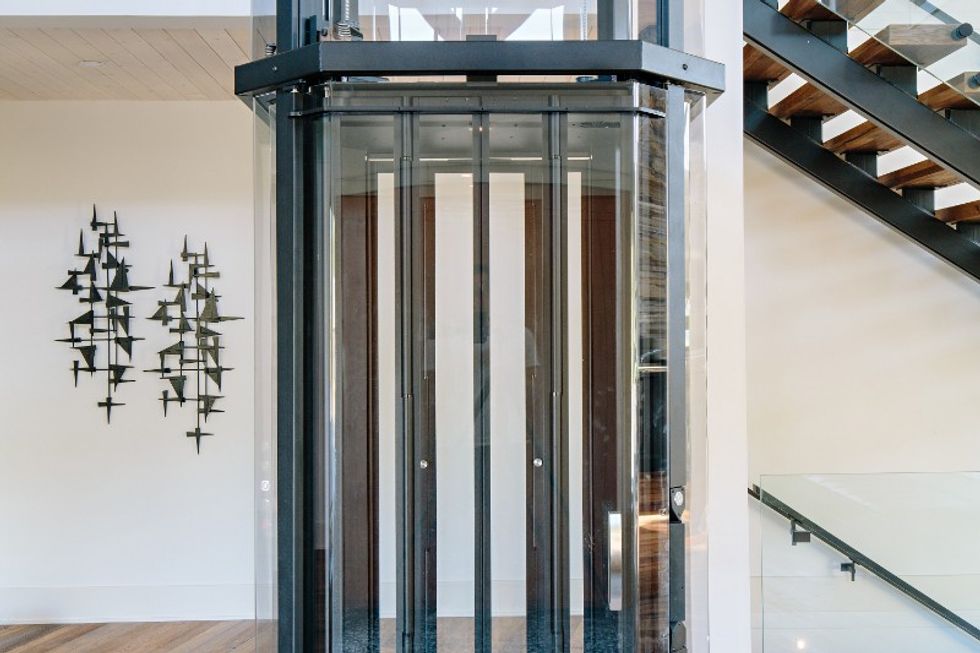 KITCHEN, LIVING, AND LOUNGE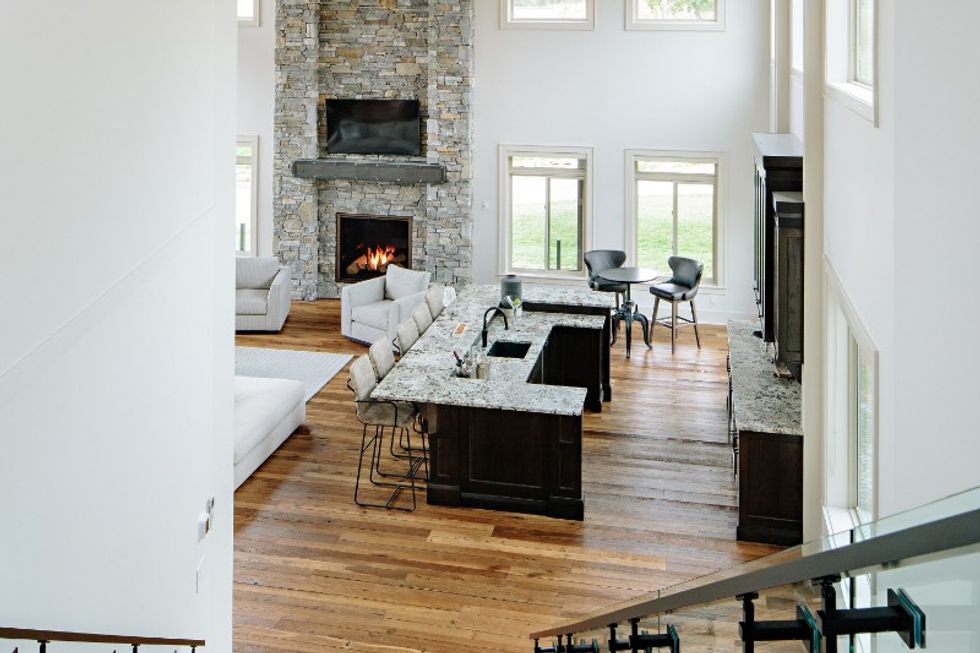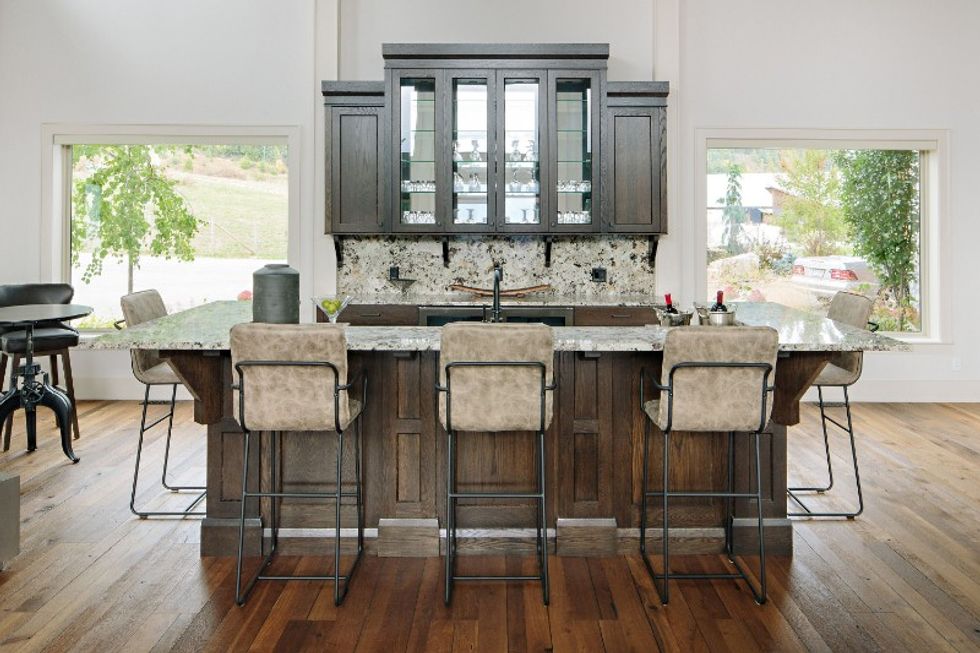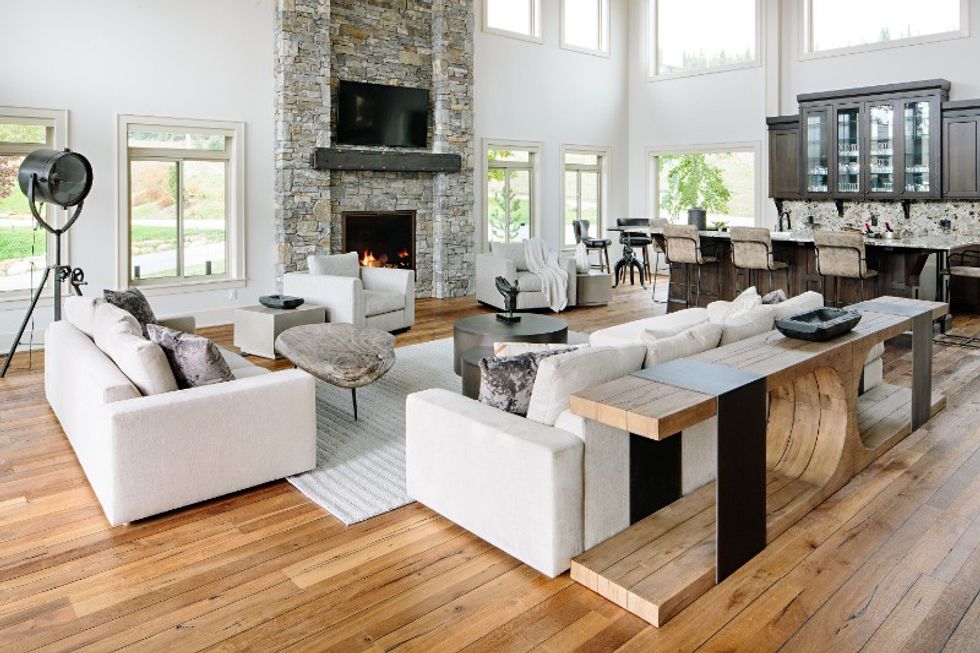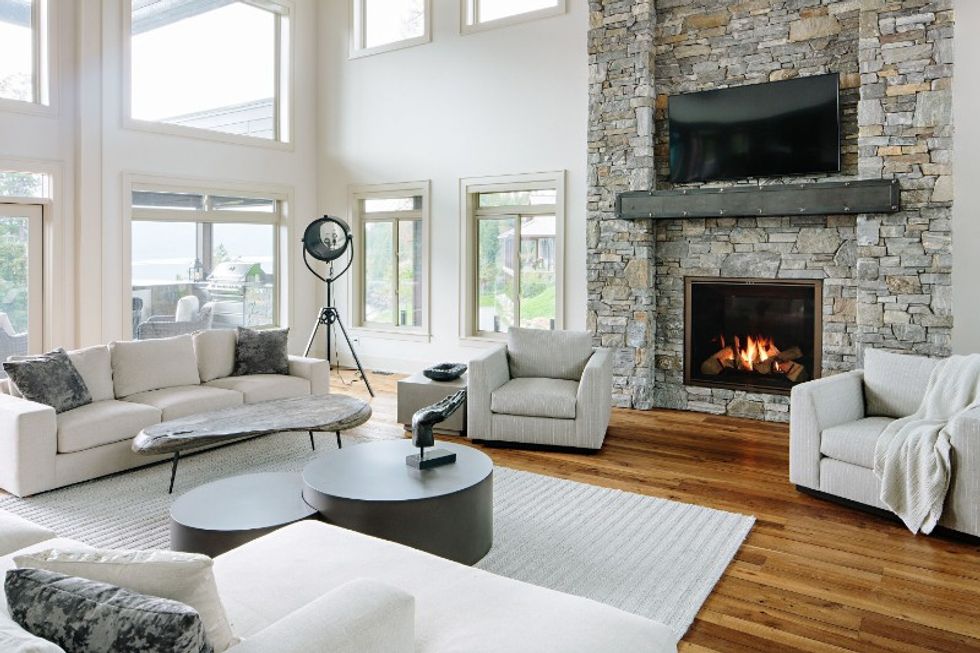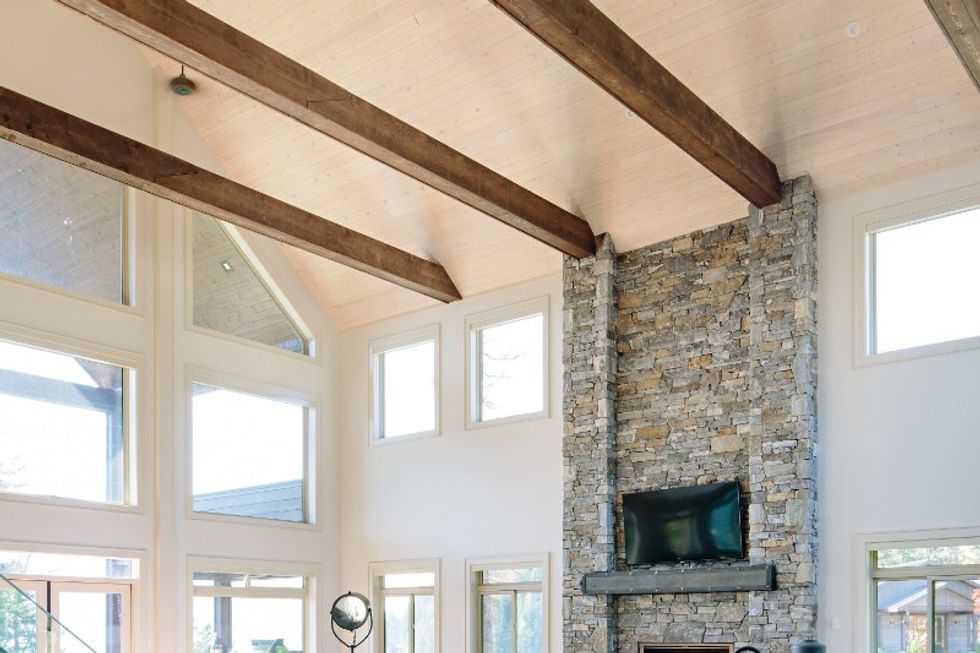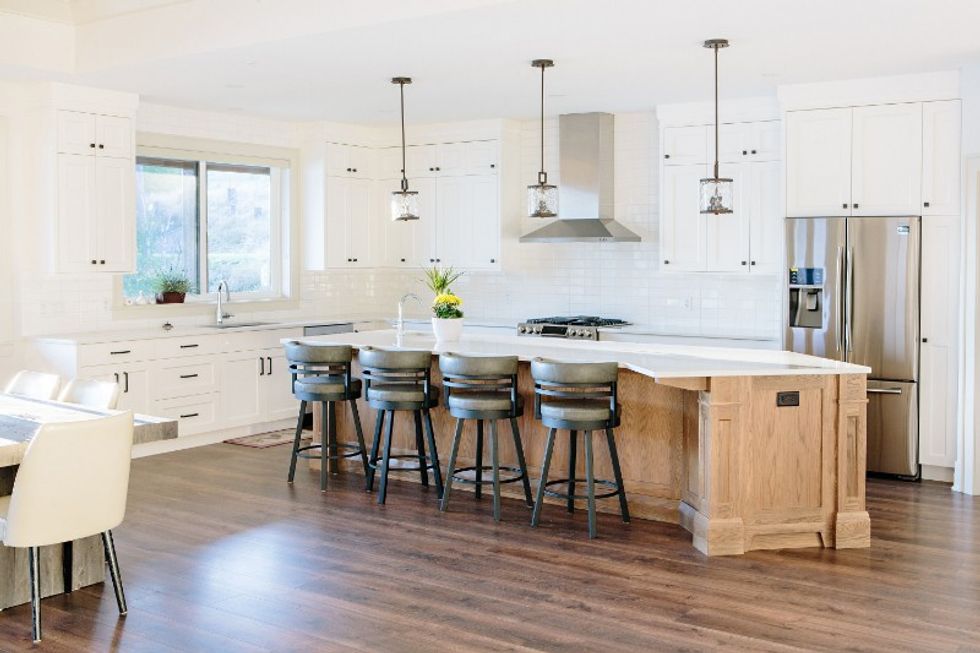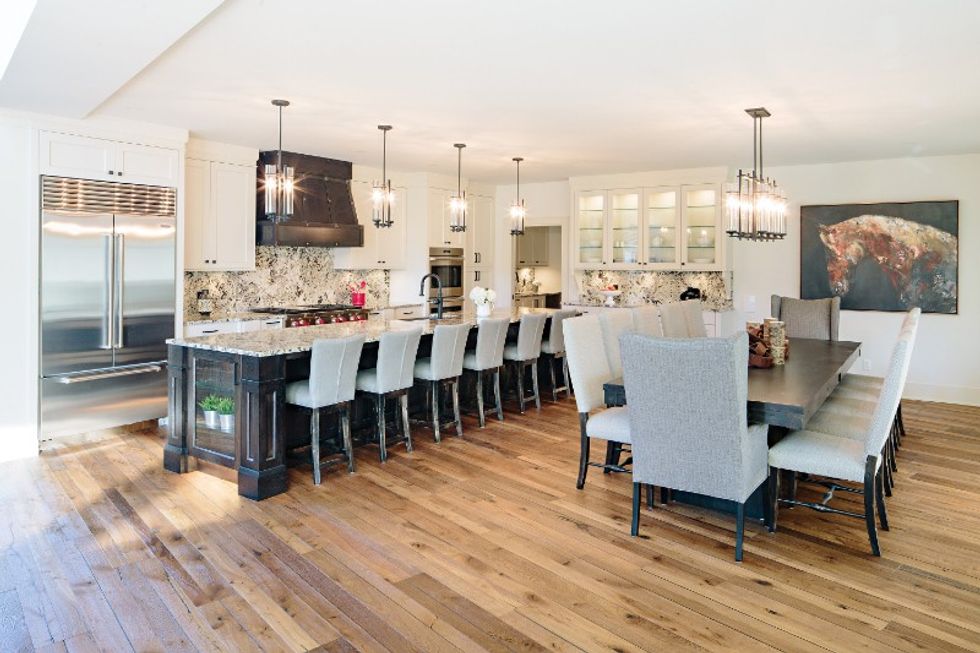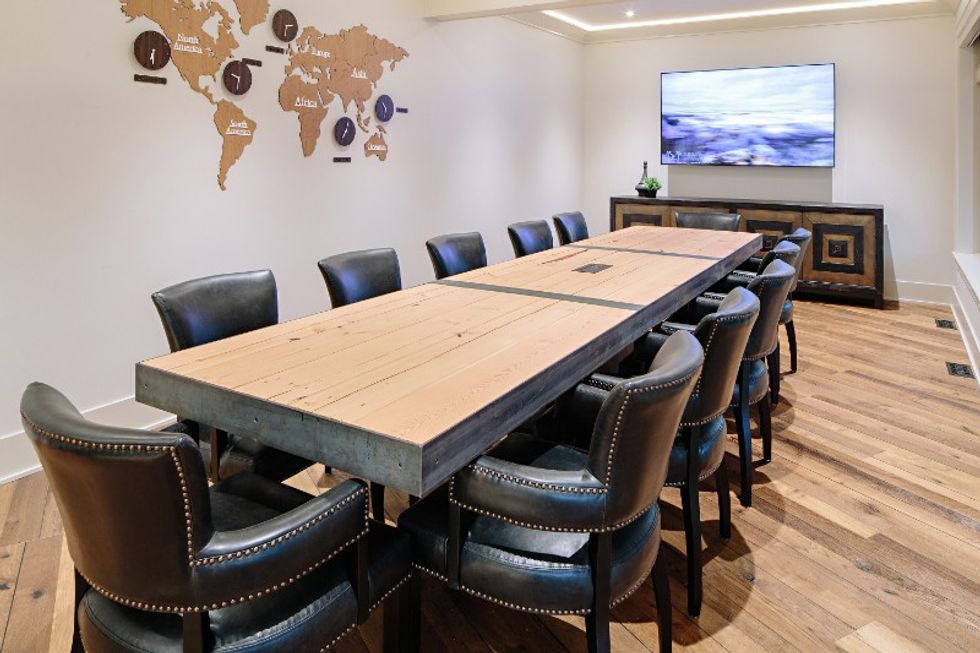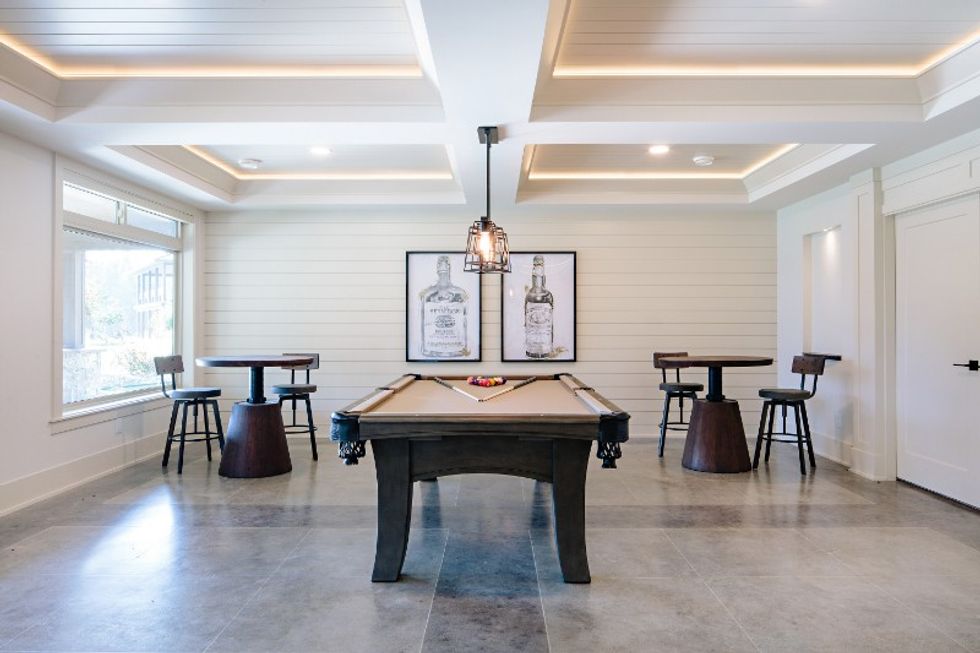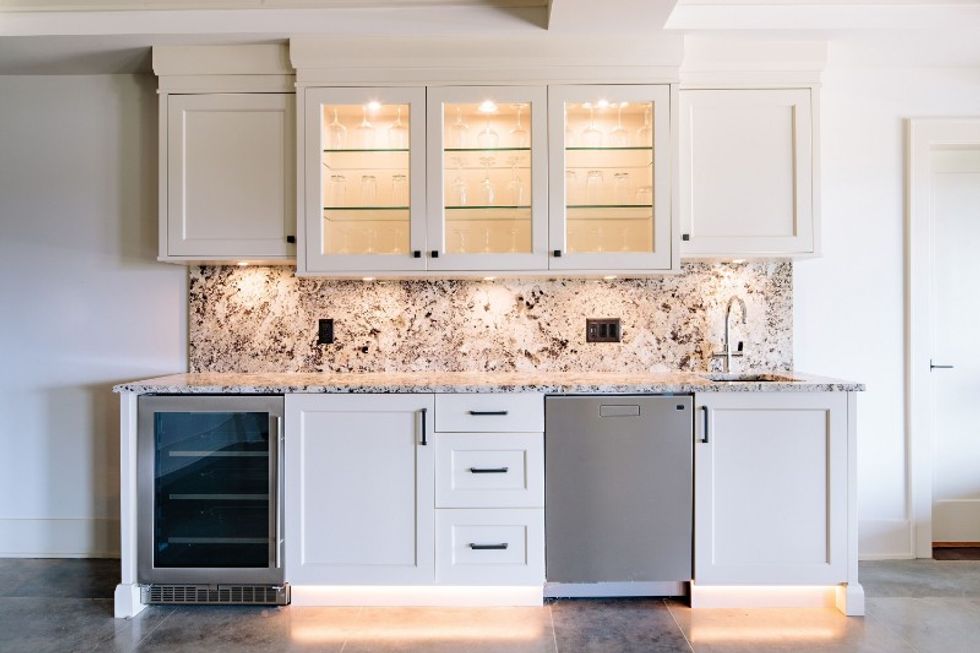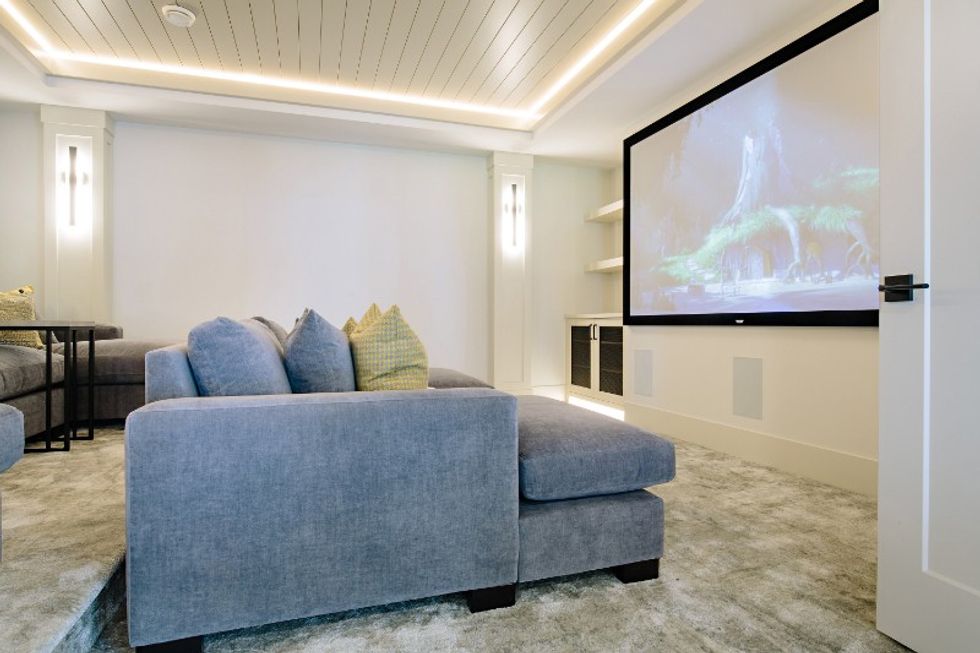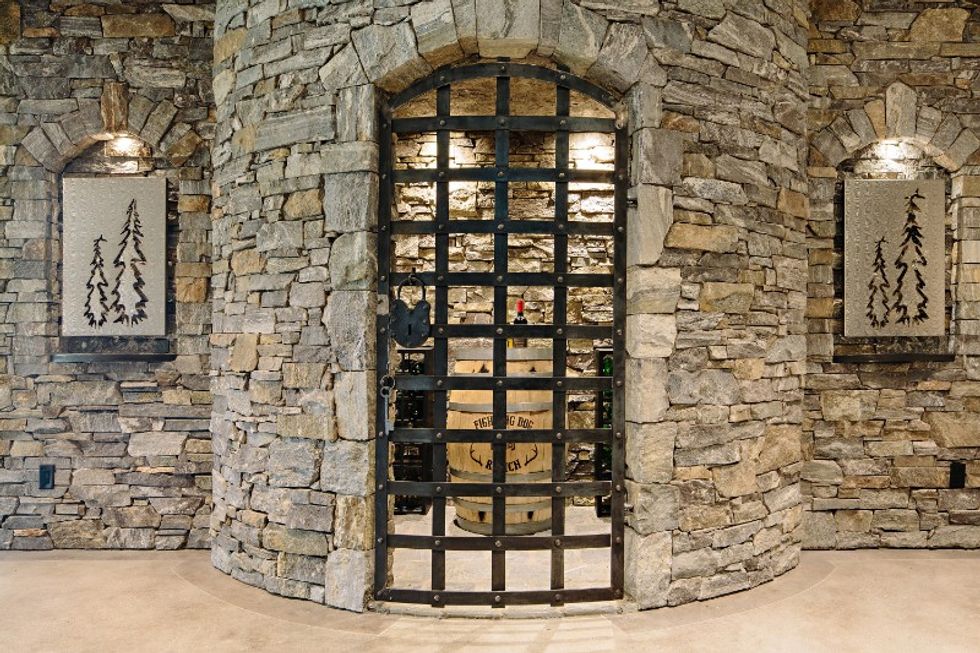 BEDROOMS AND BATHROOMS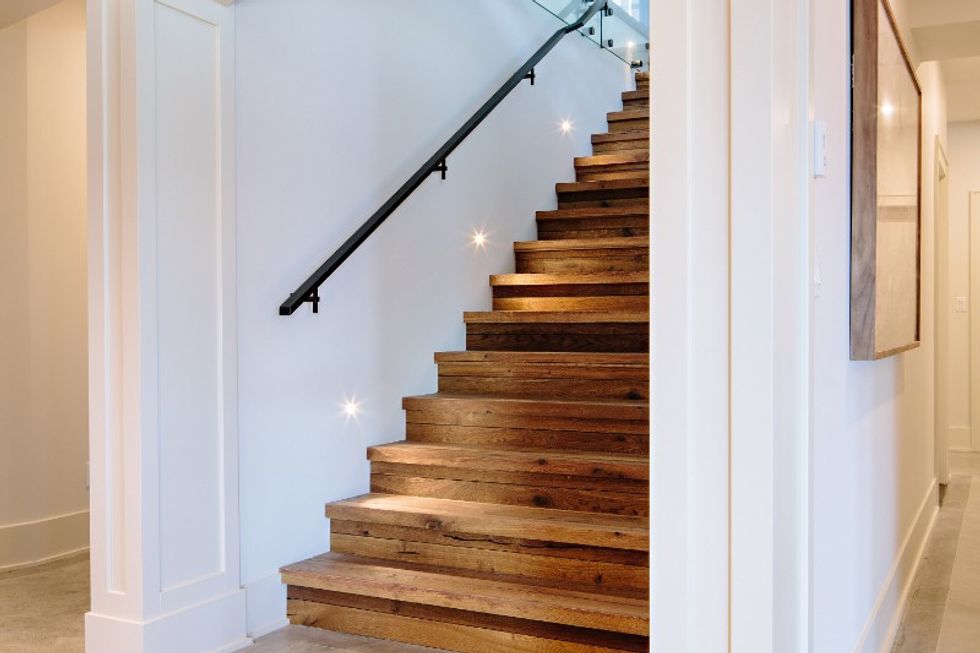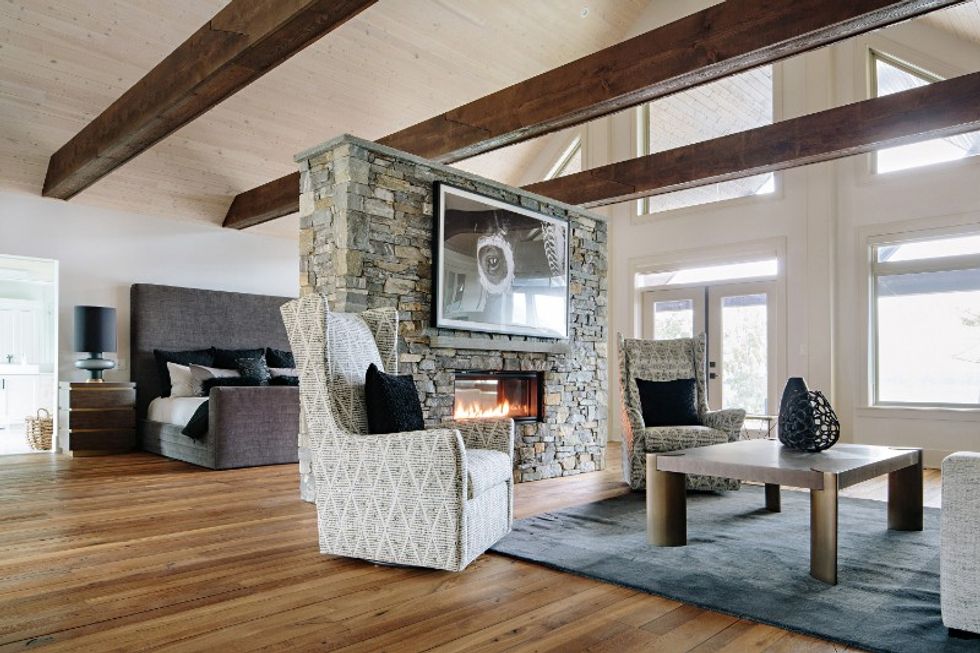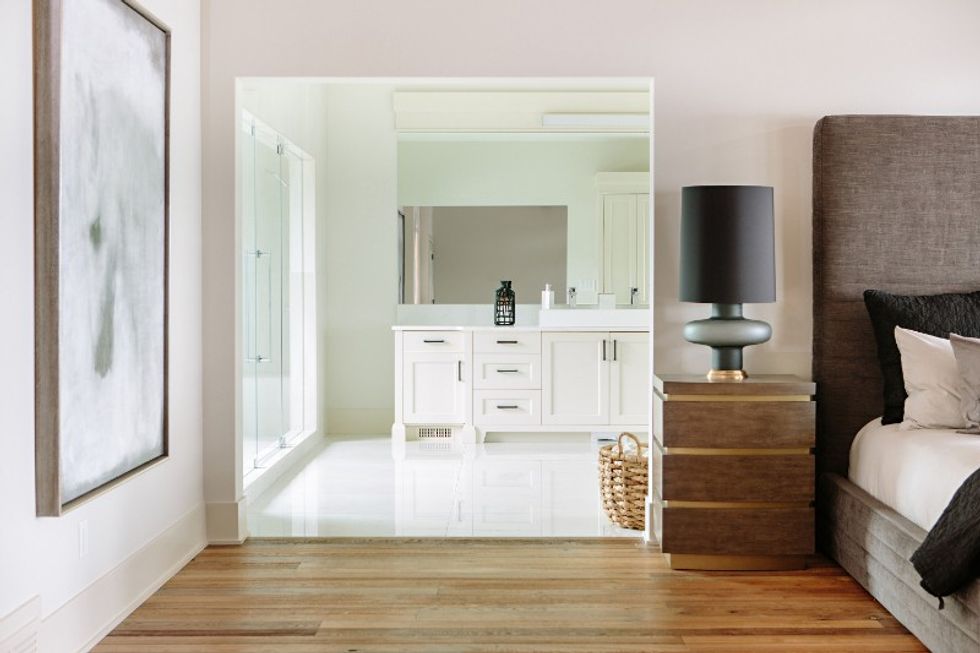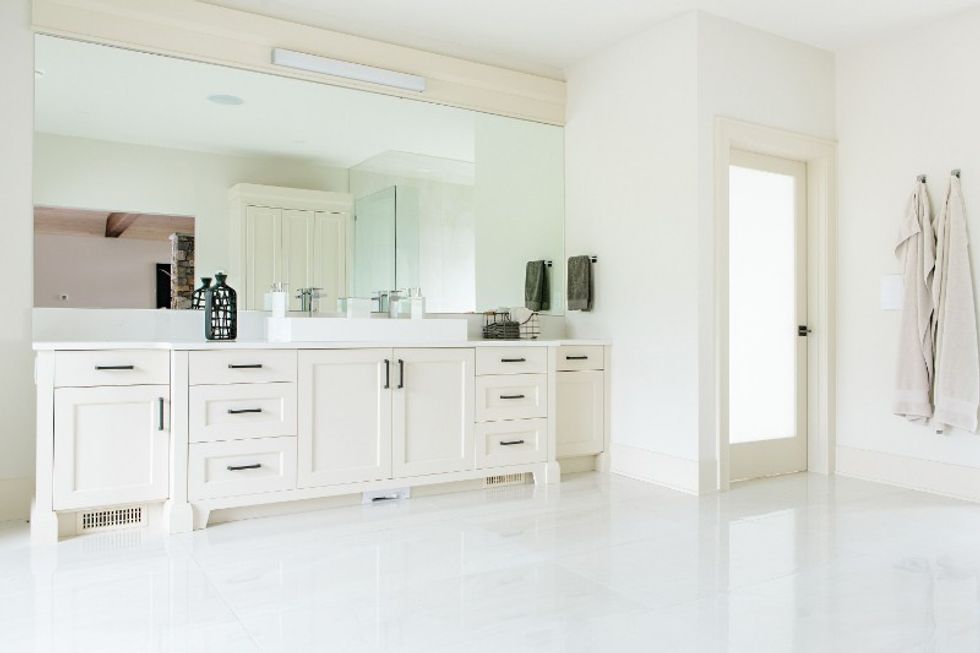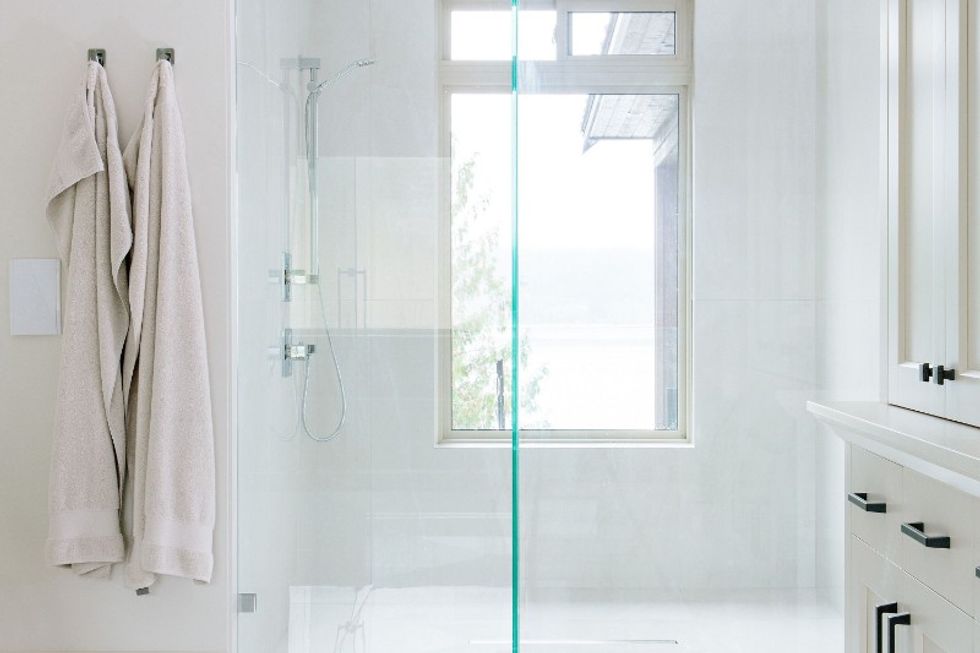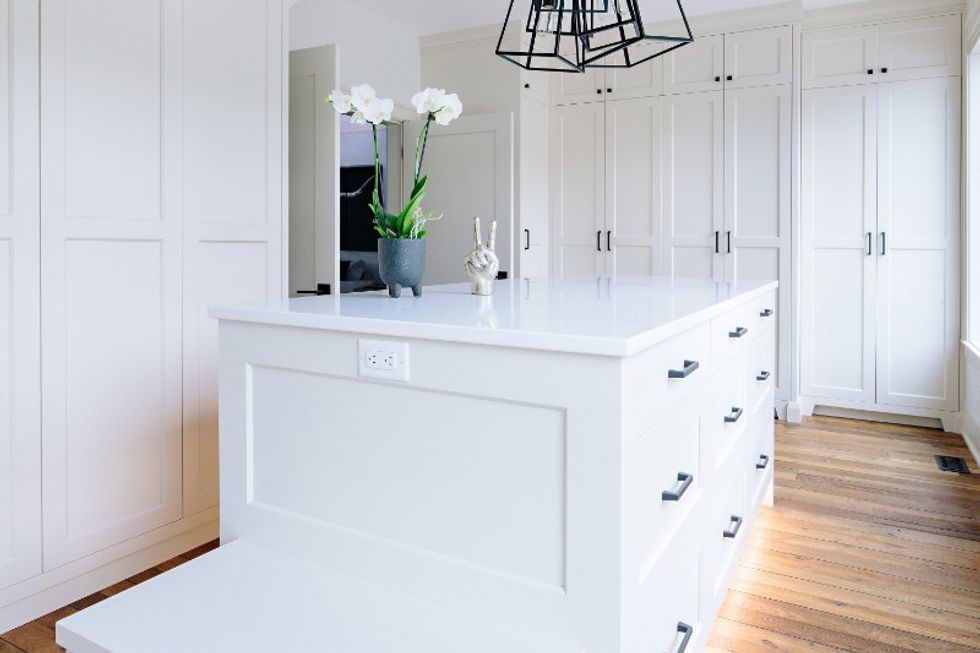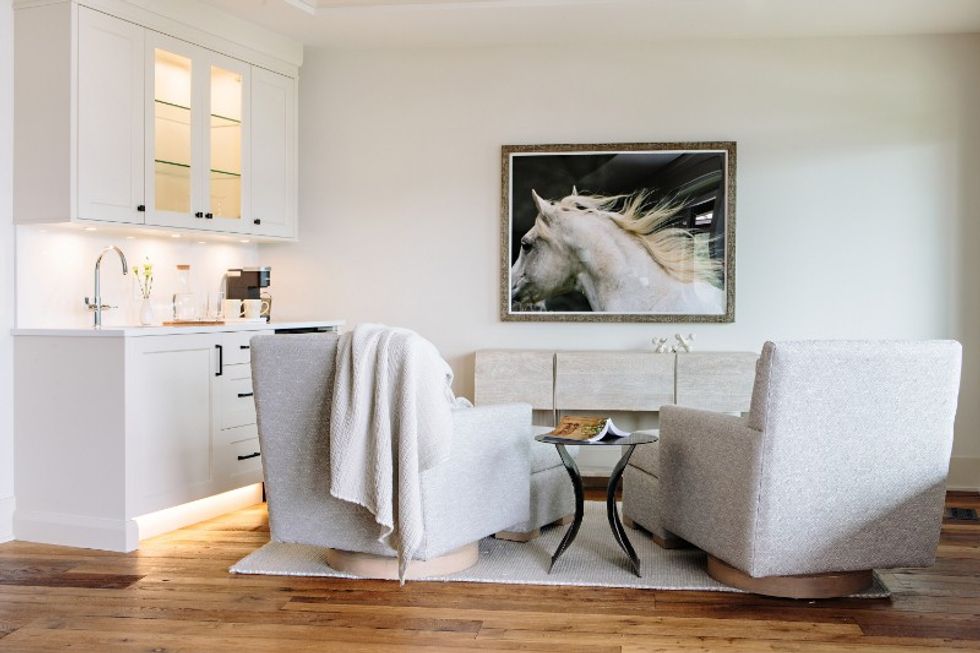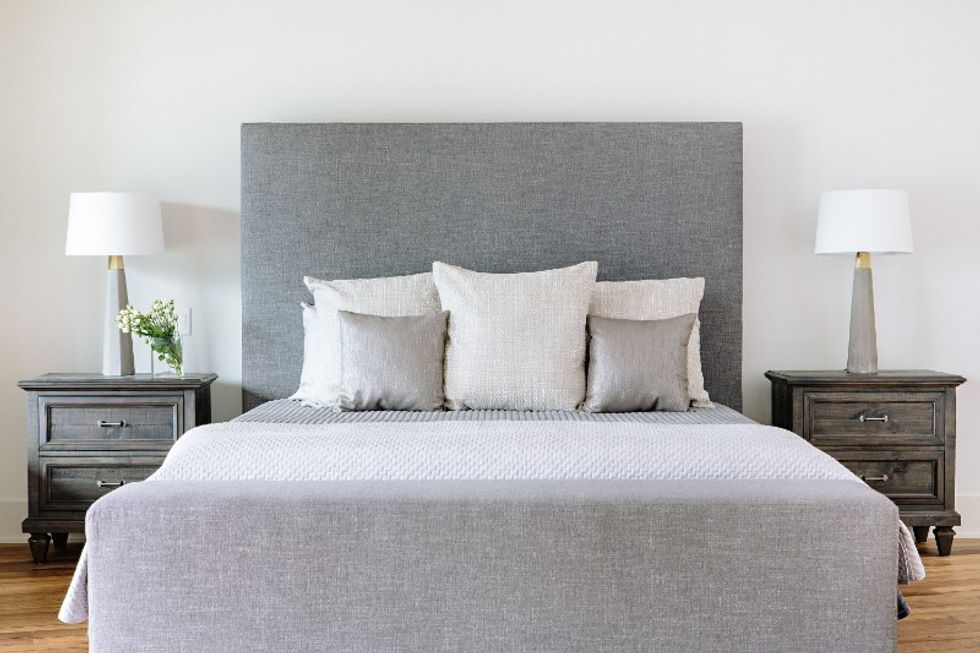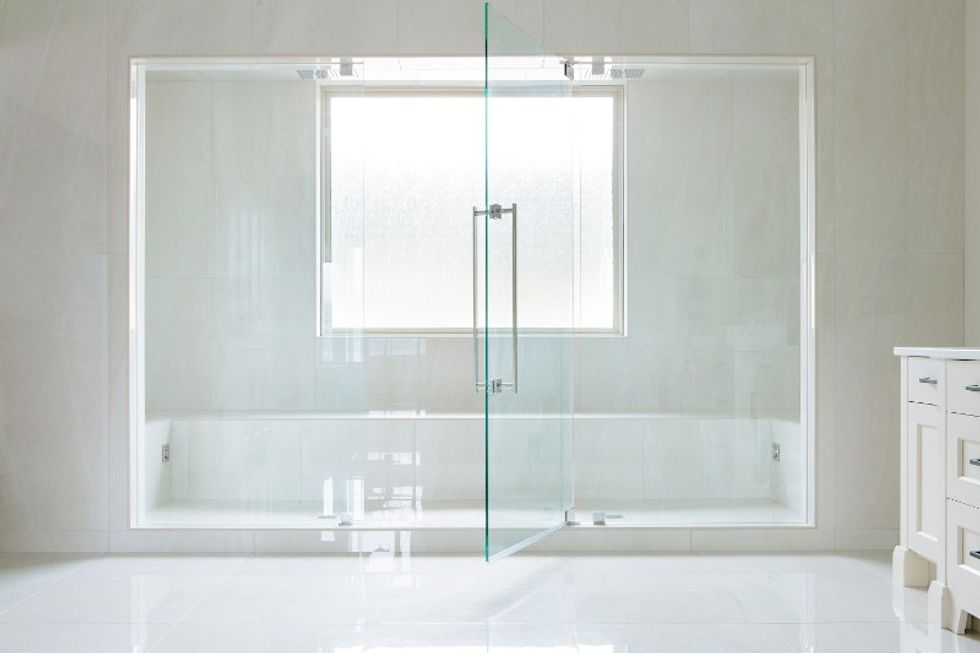 PATIO AND EXTERIOR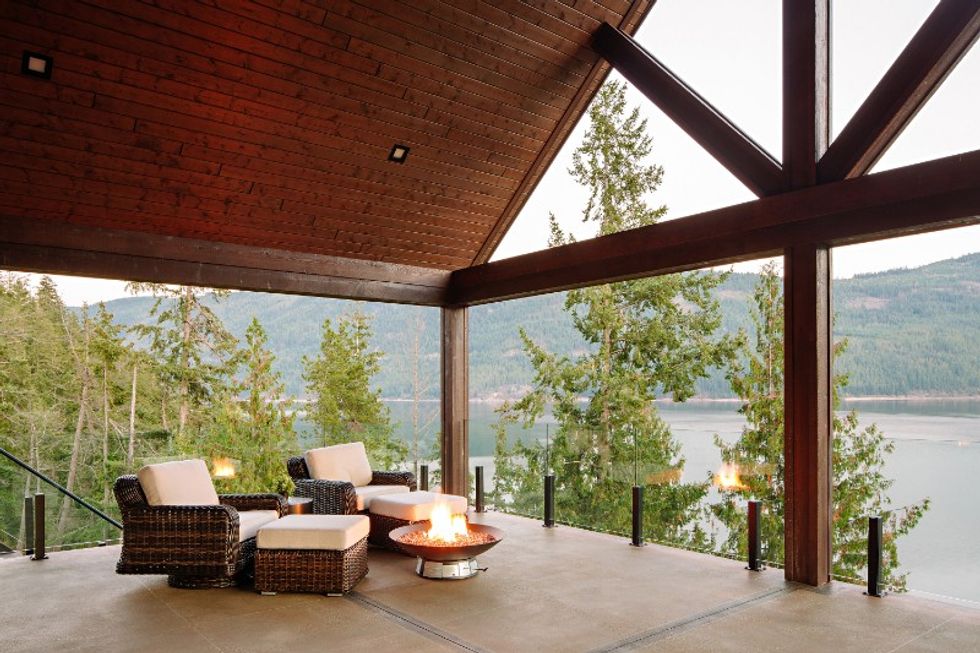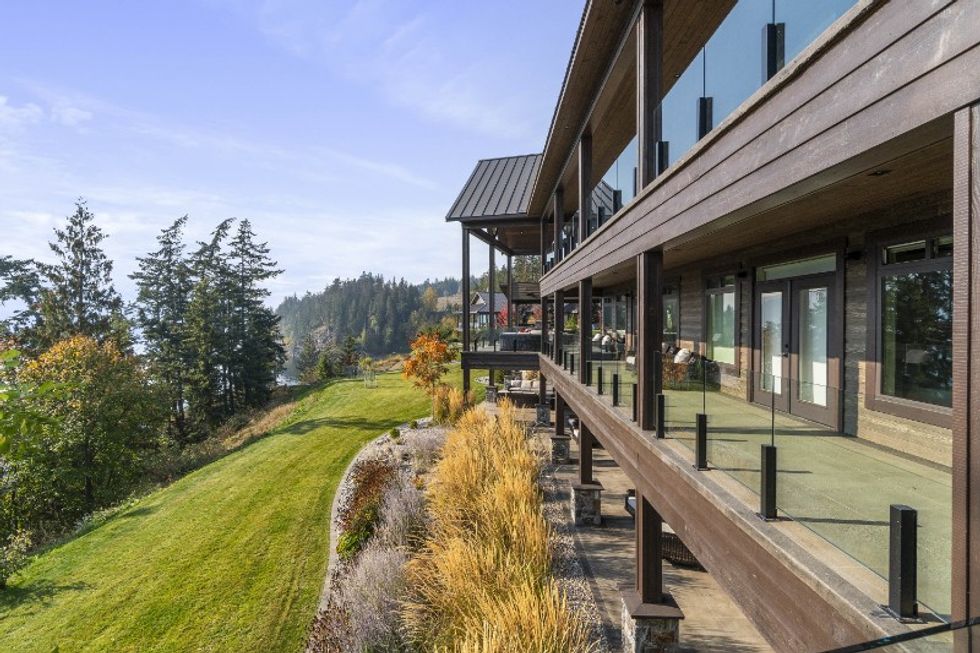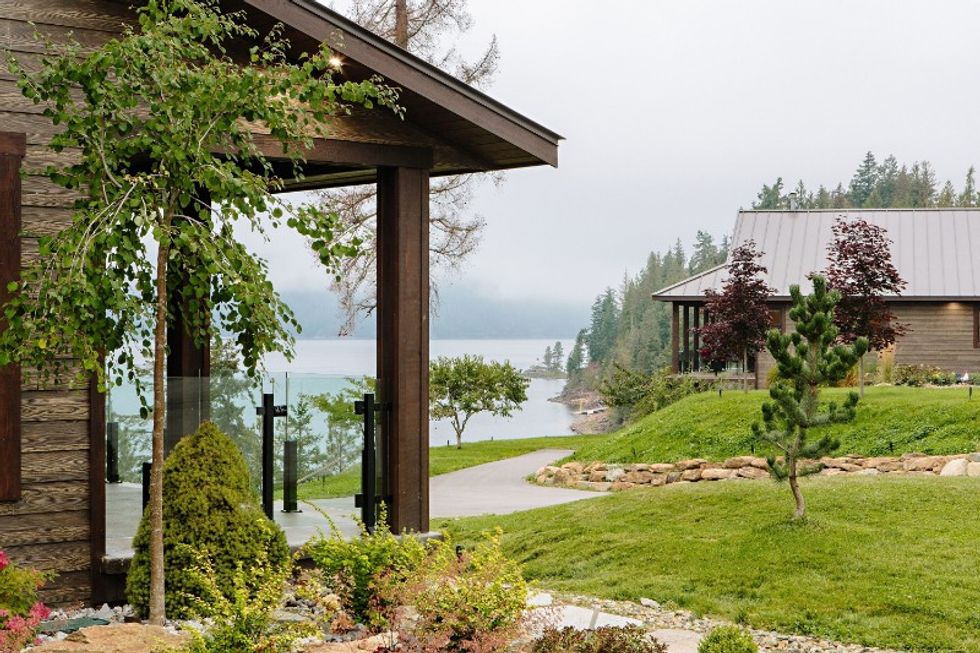 SECOND HOME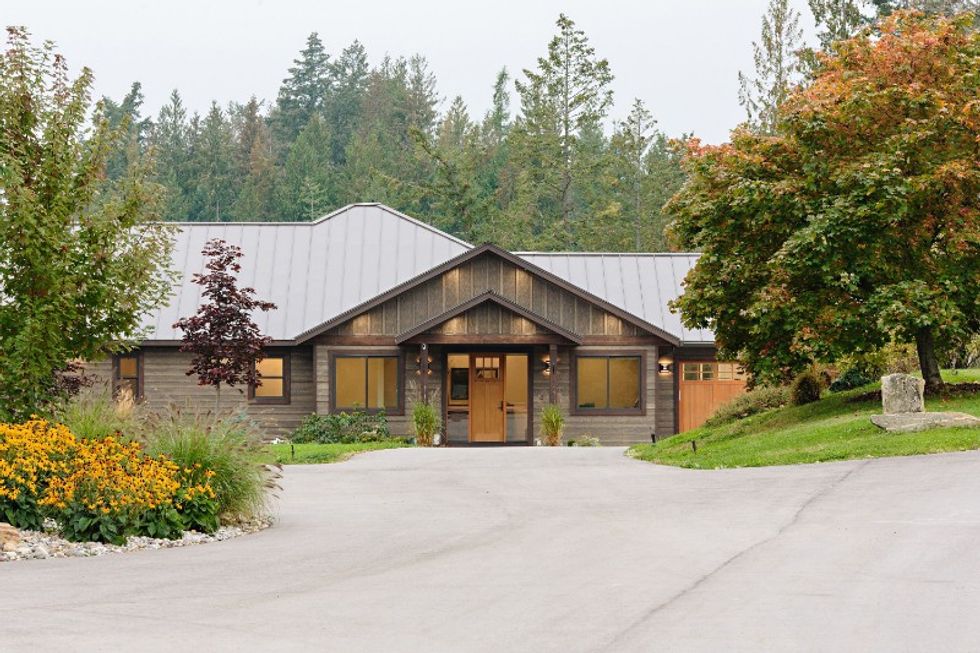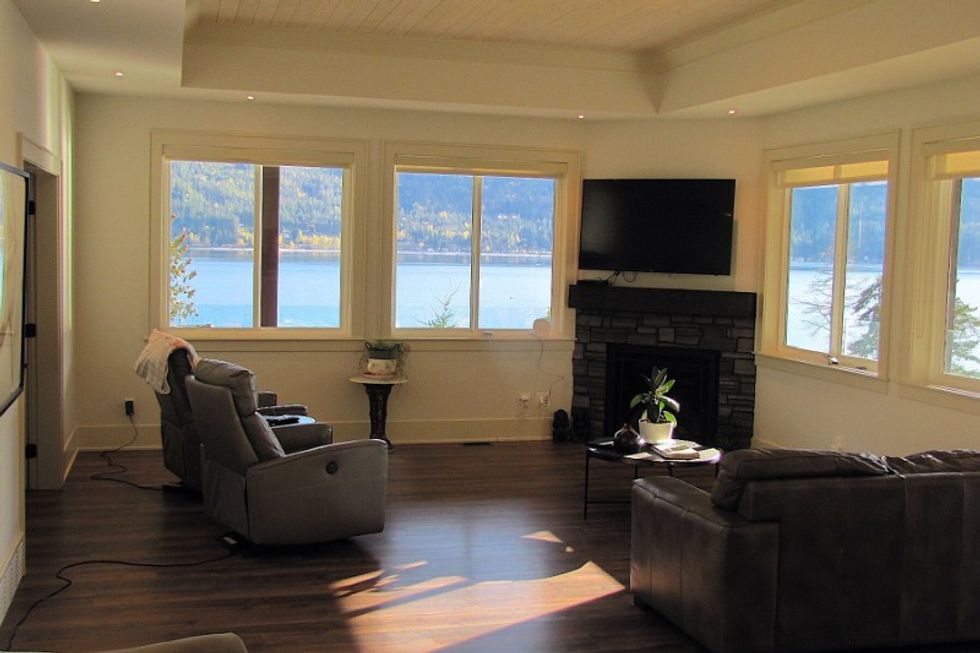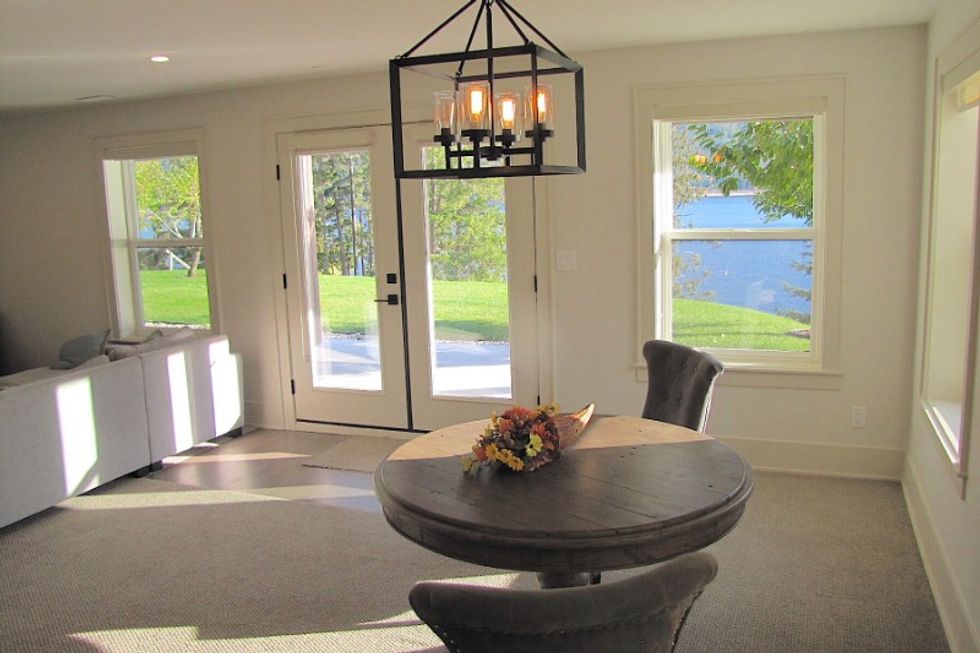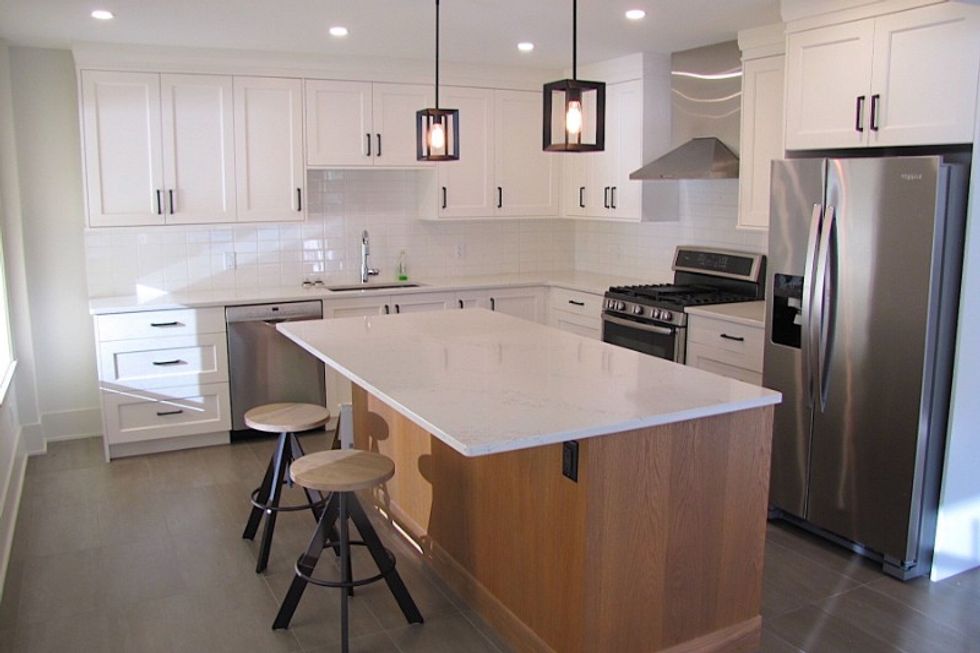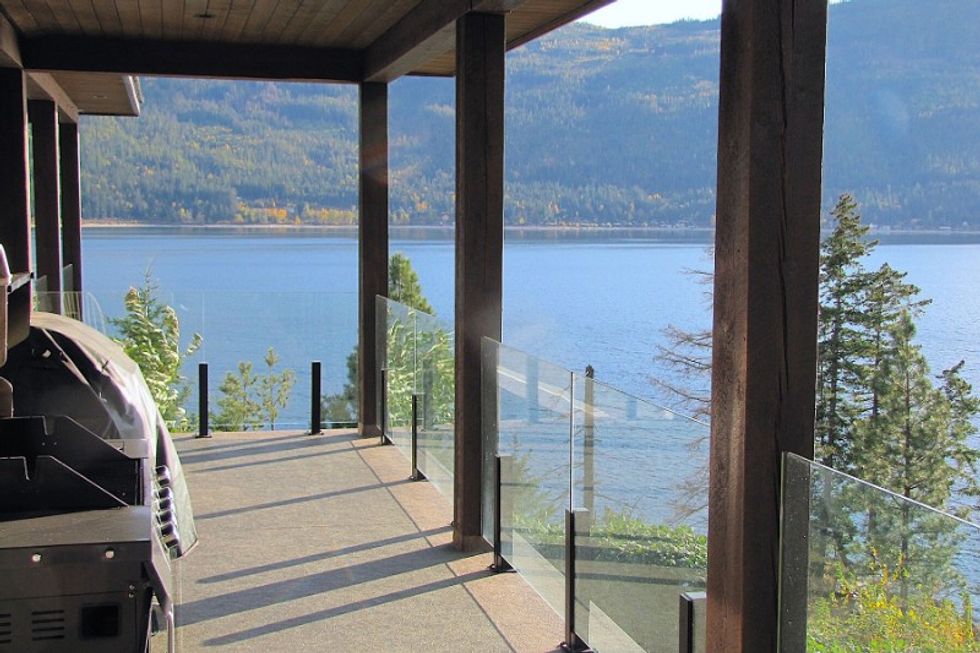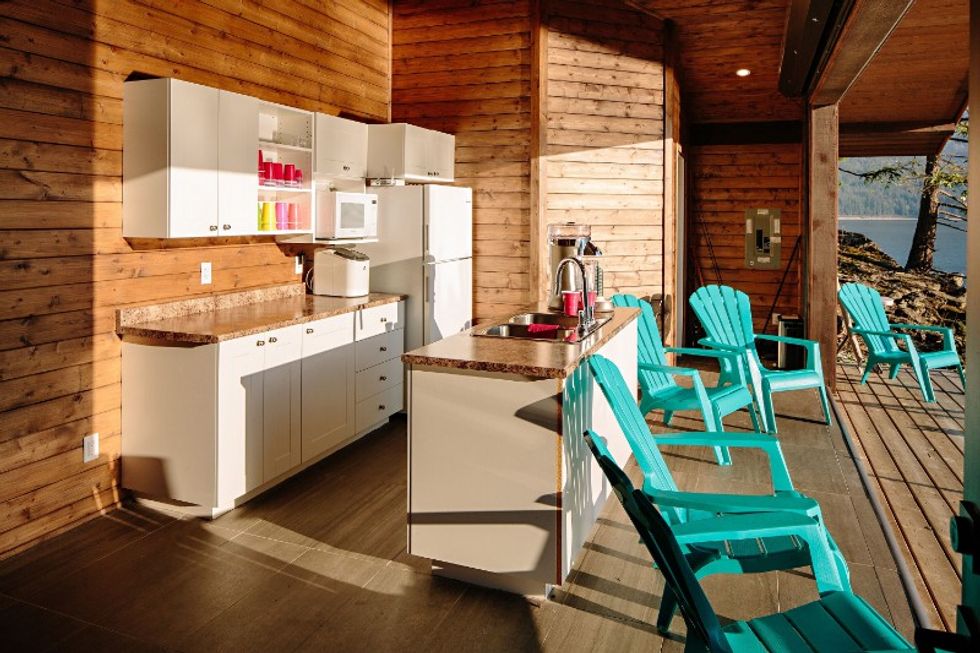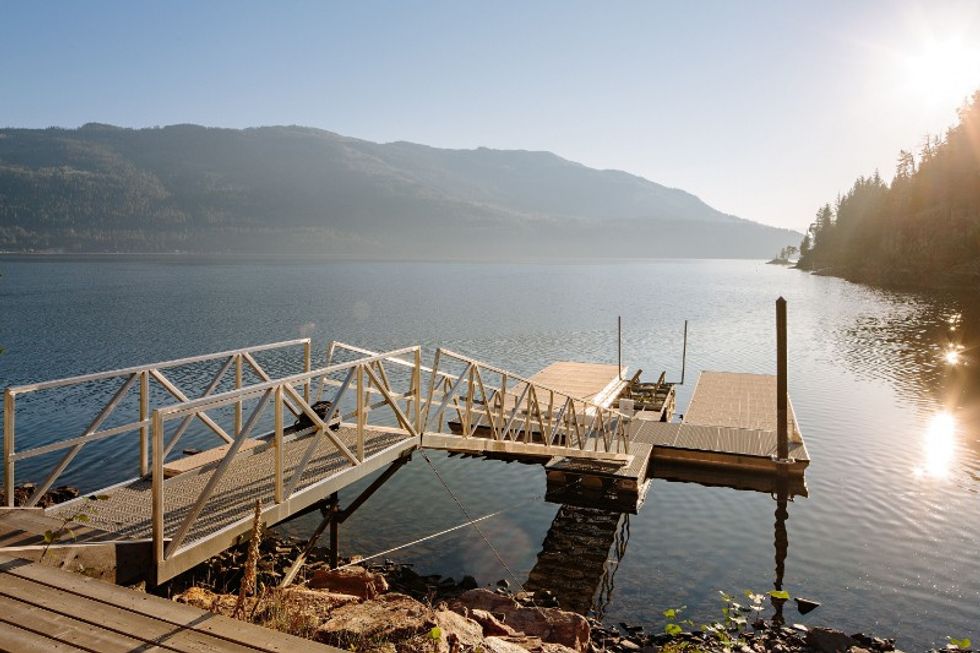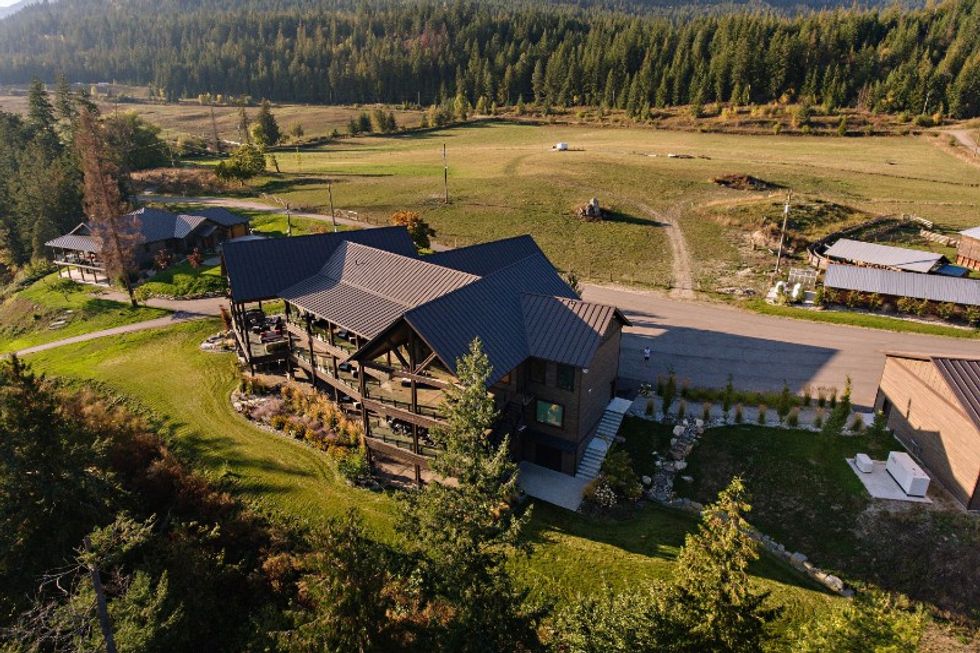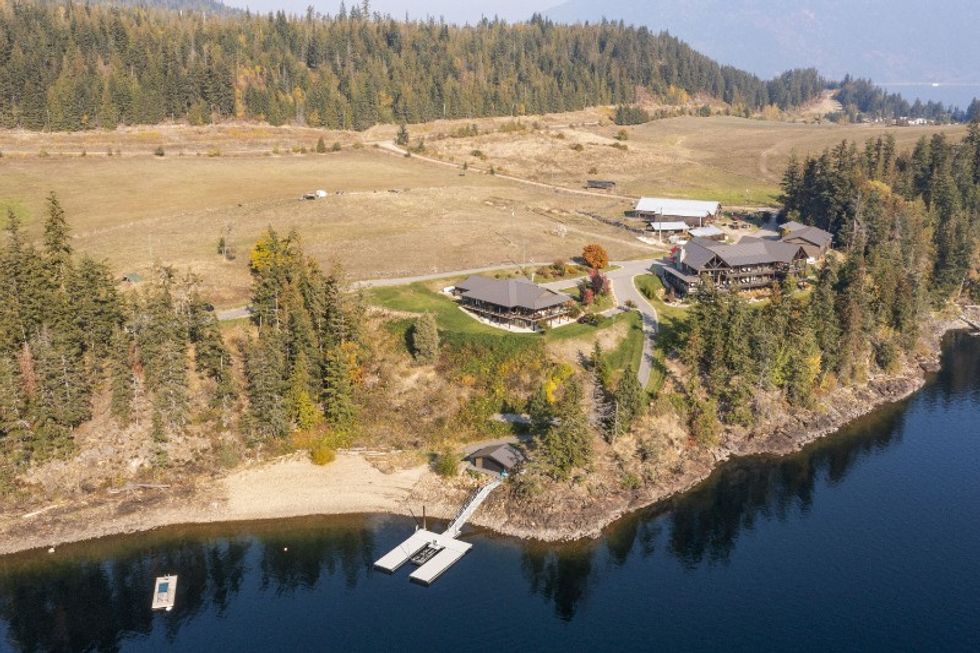 ---
This article was produced in partnership with STOREYS Custom Studio.
Listed Country