Toronto
Listed Luxe
Luxury Suite Serves Up Sophisticated Coziness in the Heart of Downtown
In the place where sophistication meets coziness, and class combines with a sense of "home," the 500 Wellington Penthouse Lofts stand.
It's there you'll find 500 Wellington Street West #601, armed with all the fixings to make living downtown as comfortable as settling down in a ground-level home on the Bridle Path… While maintaining the funkiness the core is beloved for.
With its creation overseen by influential designer Timothy Johnson, this exclusive suite's vibe could be described as "moody, modern glamour" and — from its floor-plan to its final touches — the space is a masterpiece.
"It's an art to choose finishes that are relevant today, but that remain timeless," says Christian Vermast, listing agent to the suite alongside Paul Maranger, both of Sotheby's International Realty Canada. "This property will not feel dated at any time, because the materials are so classic."
READ: Charming Moore Park 6+1 Bed Promises Something to Look Forward to
Home to just 16 suites, 500 Wellington presents residents a chance to live less-so in a condo build, and more-so in a community setting. And location-wise, the mid-rise stands just steps from King West in one direction, the future home of Tridel's The Well (and all its offerings) in another, and the waterfront just a few blocks south.
To access suite 601 itself, you'll take a ride up the semi-private elevator, which offers direct entry to the unit. When those doors open, you'll be met by the wow-factor of a sizeable front foyer, complete with two large double closets.
"There's a sense of arrival. An element of surprise," Vermast describes.
And the surprises only continue to present themselves as you move through the space. Maranger explains that — thanks to a floor-plan that includes hallways, doorways, corners, and an overall ground-level home feel — those experiencing suite 601 will have many more revelations than they'll find in a typical, open-concept condo space.
The floor-plan's presentation of a larger, freehold vibe is matched perfectly by the suite's design influence, Vermast says.
"[Johnson] created an atmosphere of a high degree of sophistication, a sense of style, but yet, it's a very comfortable space. He achieved that by the different layers of materials, and dark and light colour combinations that go very well with the floor-to-ceiling windows — and high ceiling — that the condo itself has to offer."
The abode's vibe considered, hosting in this space is sure to be a dream: Await your guests with a leisurely read of a book in the den, with its rosewood bookshelves. When they arrive, savour wine and conversations around the 16-foot island — topped with Saint Laurent Nero marble — in the Scavolini dream kitchen. And when it comes time to dine, the massive south terrace, complete with an Ipe ceiling and incredible view, will be ideal whatever the weather.
During the winter, long hours will undoubtedly be spent by the chic open lounge's fireplace.
Where the neighbourhood's energy is concerned, this property's agents say the area has made a full recovery from the slow-down seen in 2020.
"We've seen a big movement, where the first-time condo market has picked up in full force. The condo market has now returned to its strength, as has the condo rental market. The two, they're lockstep — they go hand-in-hand," says Maranger. "We're seeing that market has fully, fully recovered."
And with a healed condo sphere comes a return of lifestyle amenities. Mouthwatering restaurants, The Well's (future) 420,000 sq. ft. of retail and eateries, and the entertainment district downtown is loved for will all be at the fingertips of this property's buyer.
Those keen on taking advantage of the waterfront via bikes or kayaks will appreciate the listing's storage locker; spanning 13 x 8 ft., the space is perfectly sized to house such outdoor toys.
Specs:
Closing out the condo-meets-ground-level-property vibe, 500 Wellington's parking spaces aren't below ground, but at ground level. Offering a sense of ease and freehold energy, arriving to your new abode will feel — in every sense — like arriving home.
Asking $4,650,000, and offering up a priceless lifestyle experience, this 2+1 bed, 3 bath is presenting your chance to embrace the best of both worlds. If a cozy downtown scene sounds like your dream, don't hesitate.
WELCOME TO 500 WELLINGTON STREET WEST #601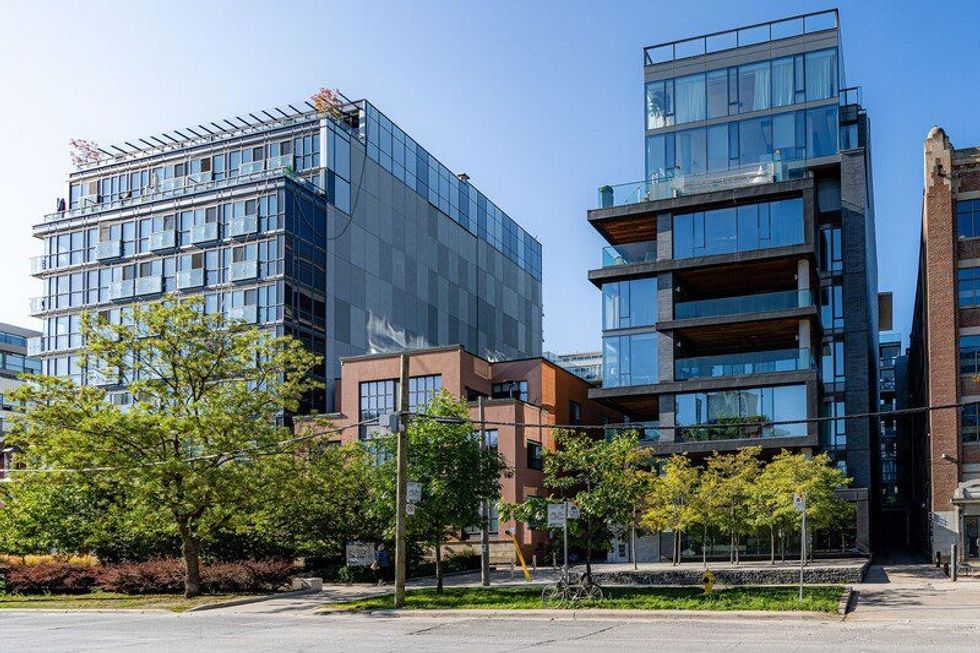 ENTRY FROM SEMI-PRIVATE ELEVATOR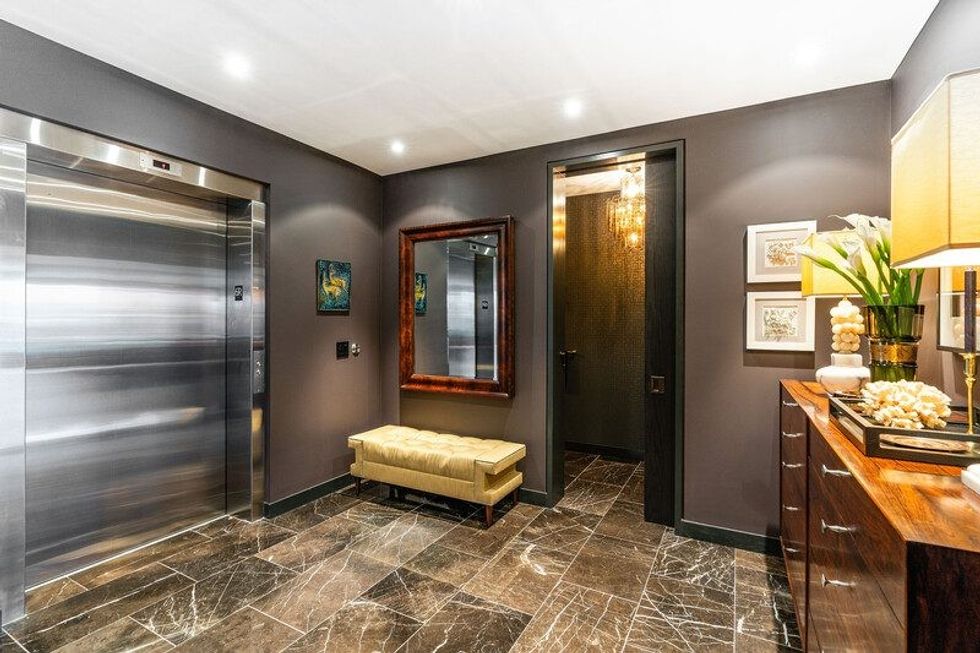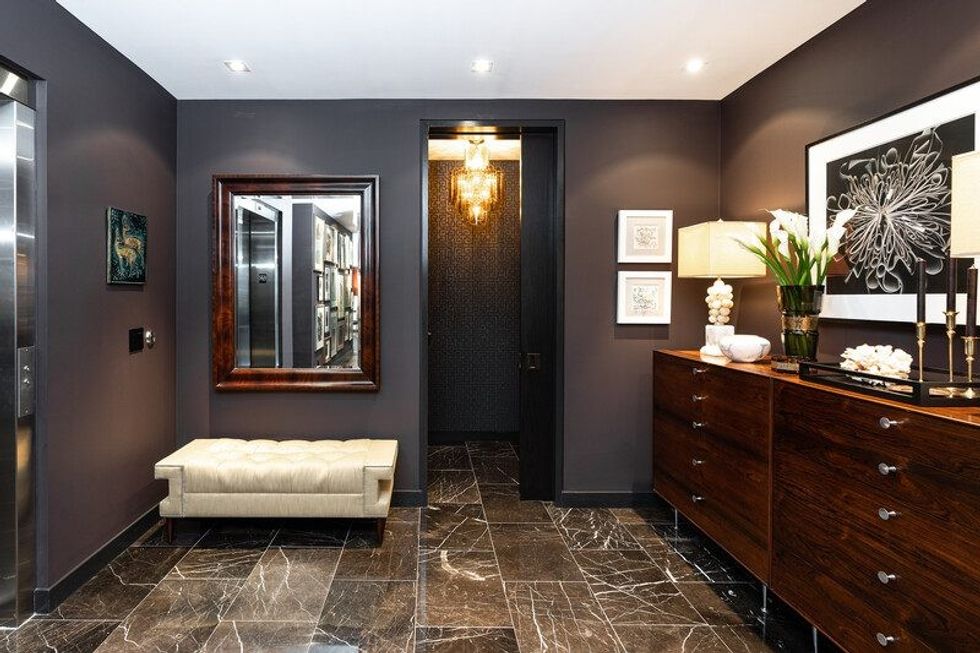 FRONT FOYER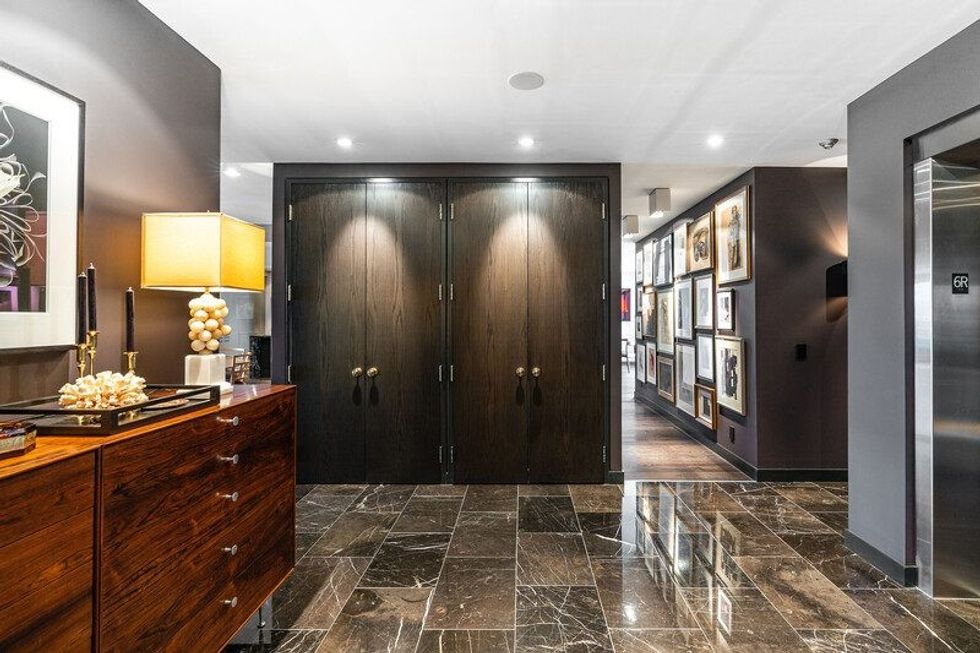 KITCHEN AND DINING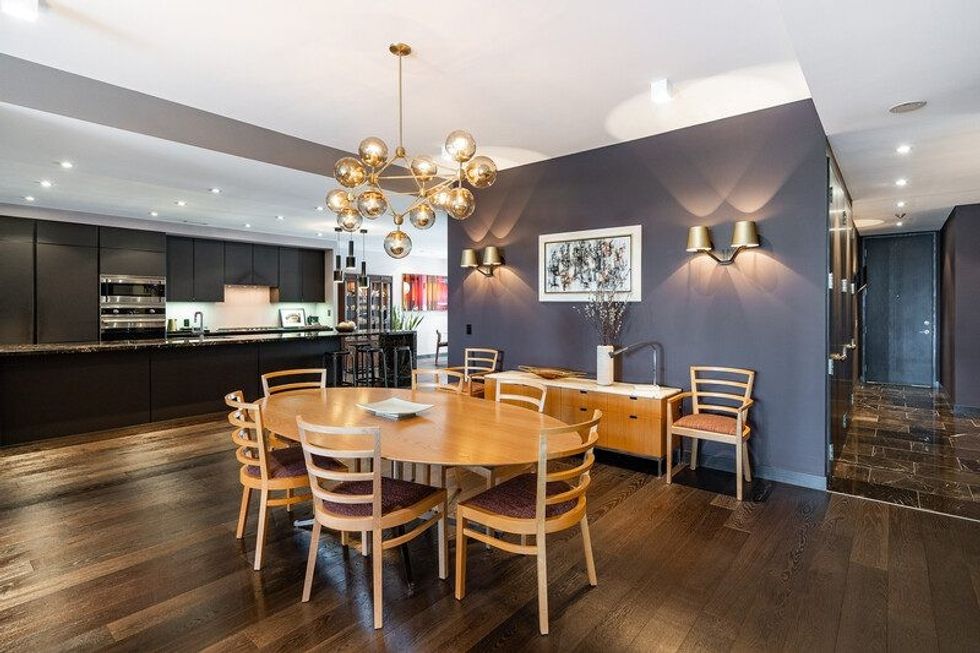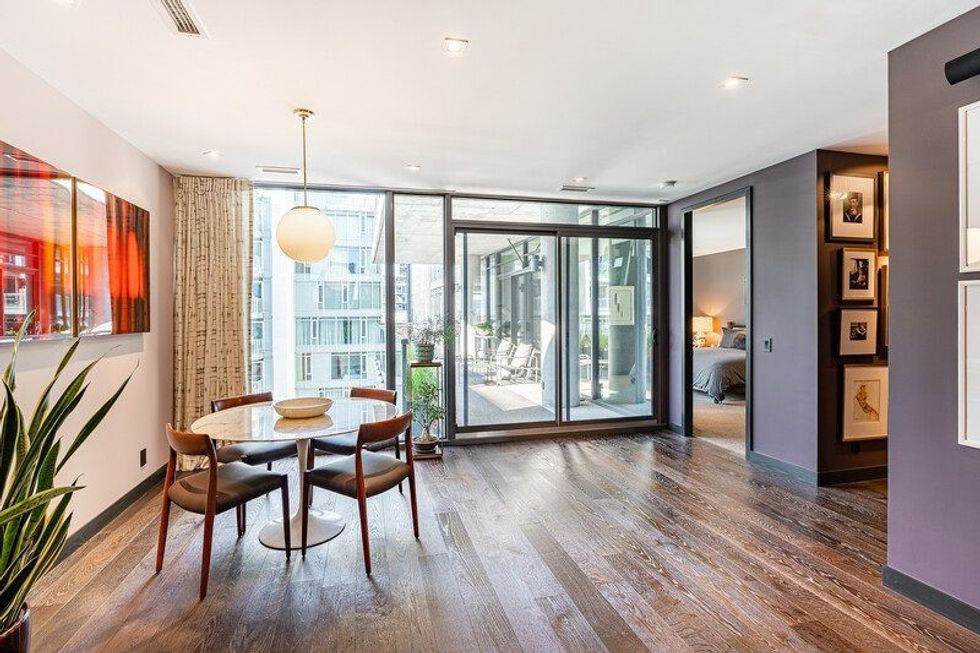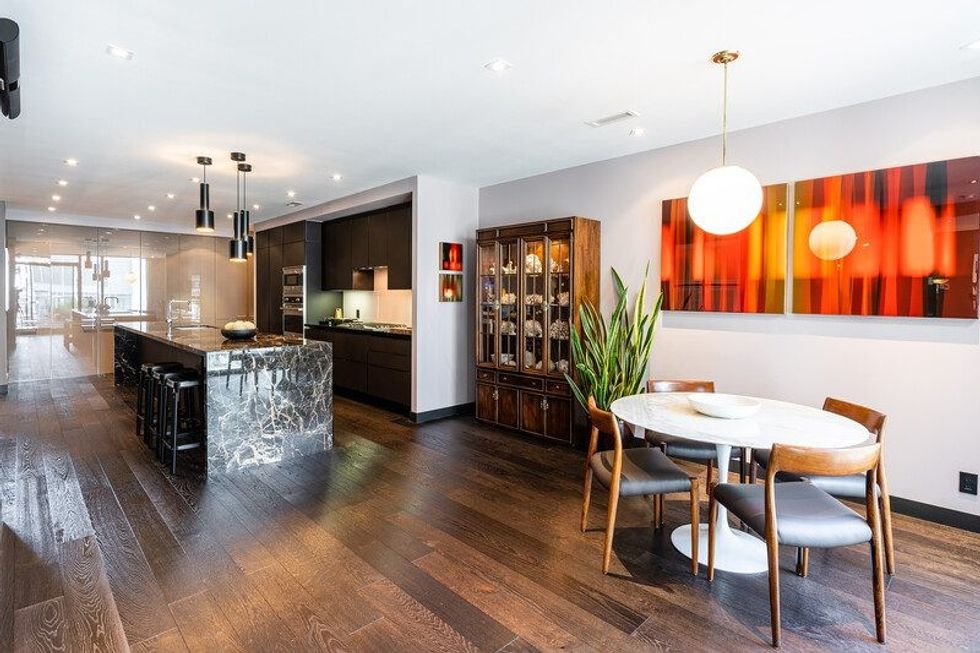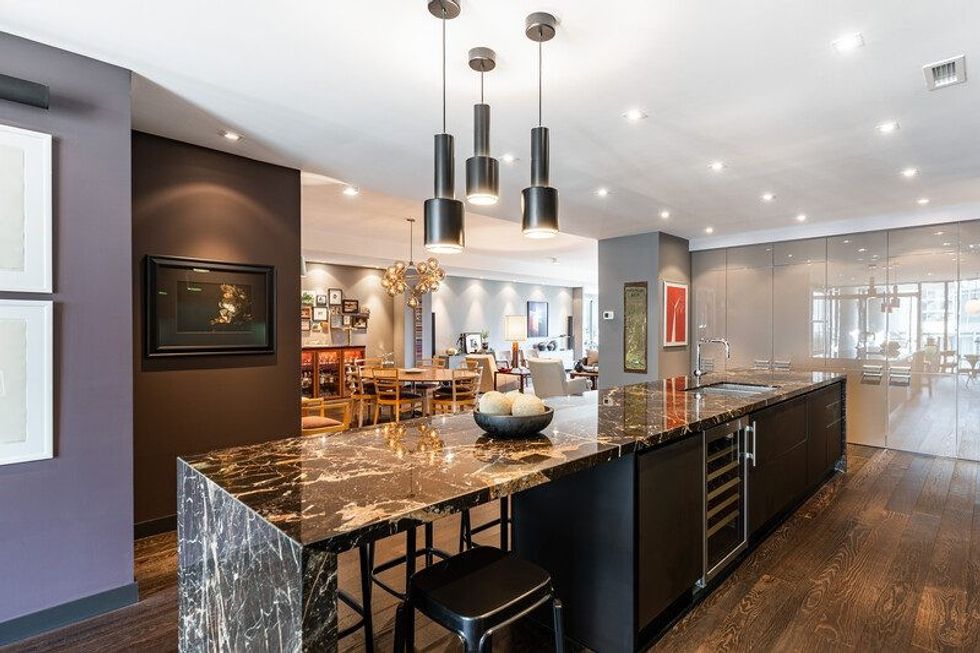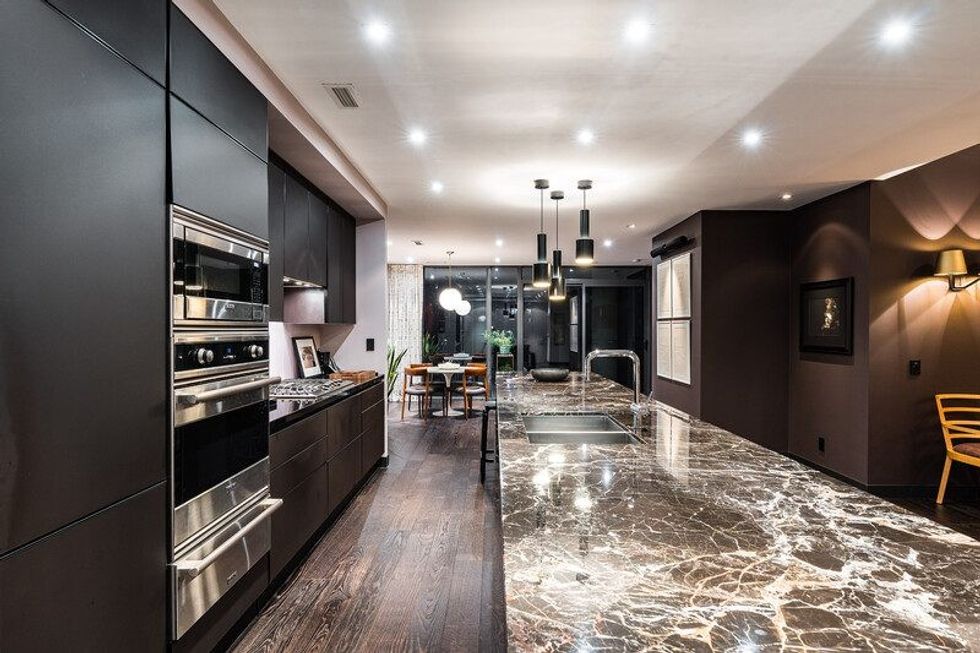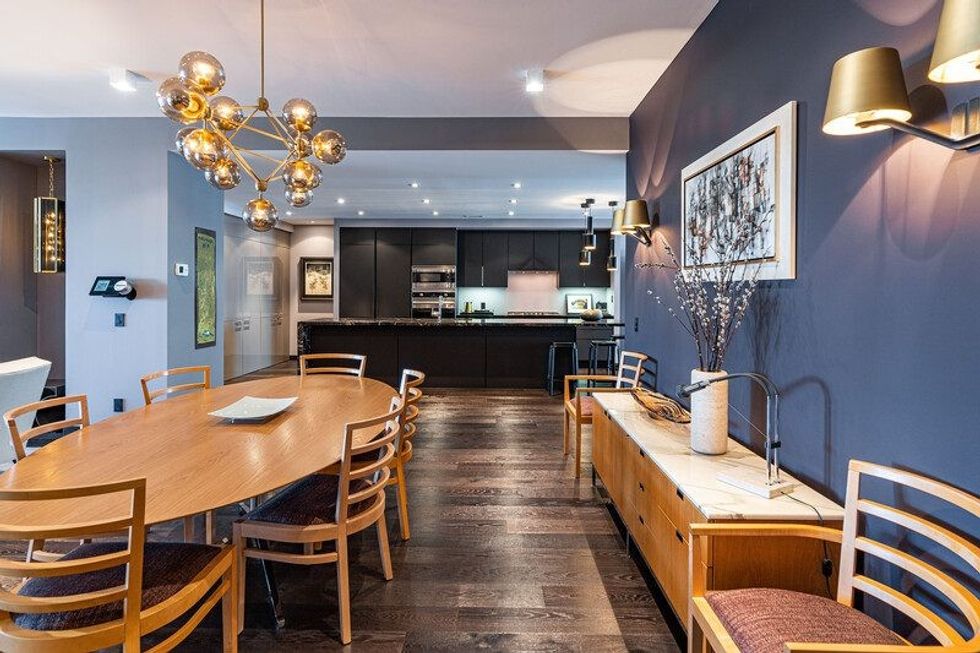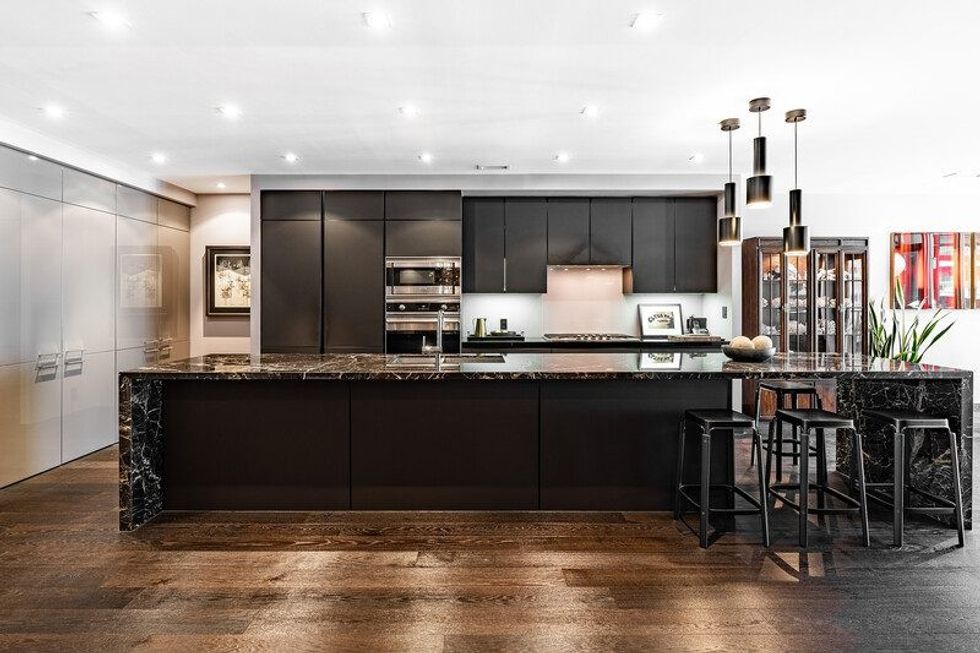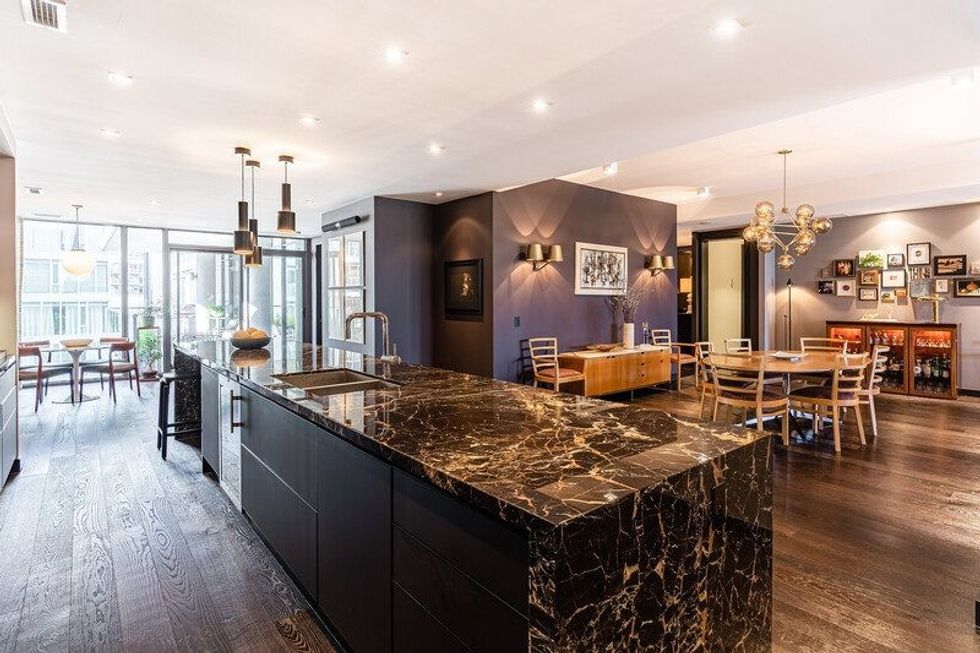 LIVING ROOM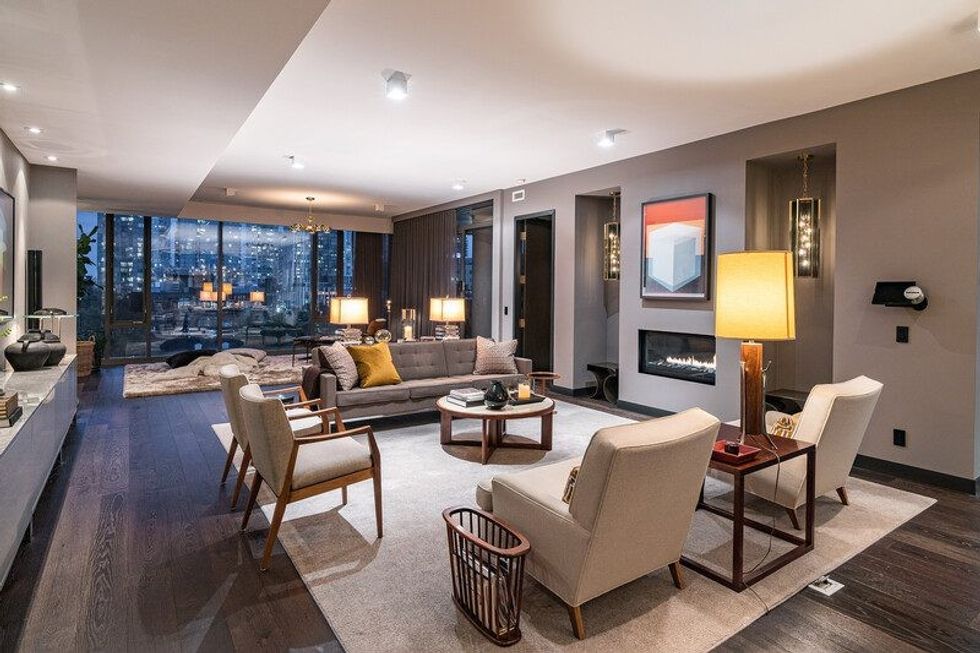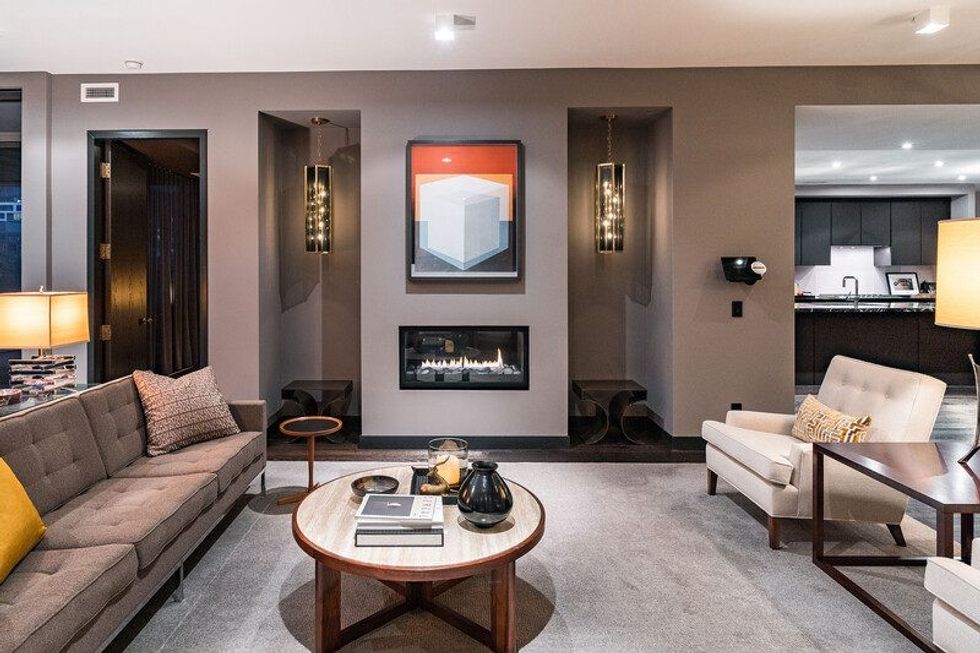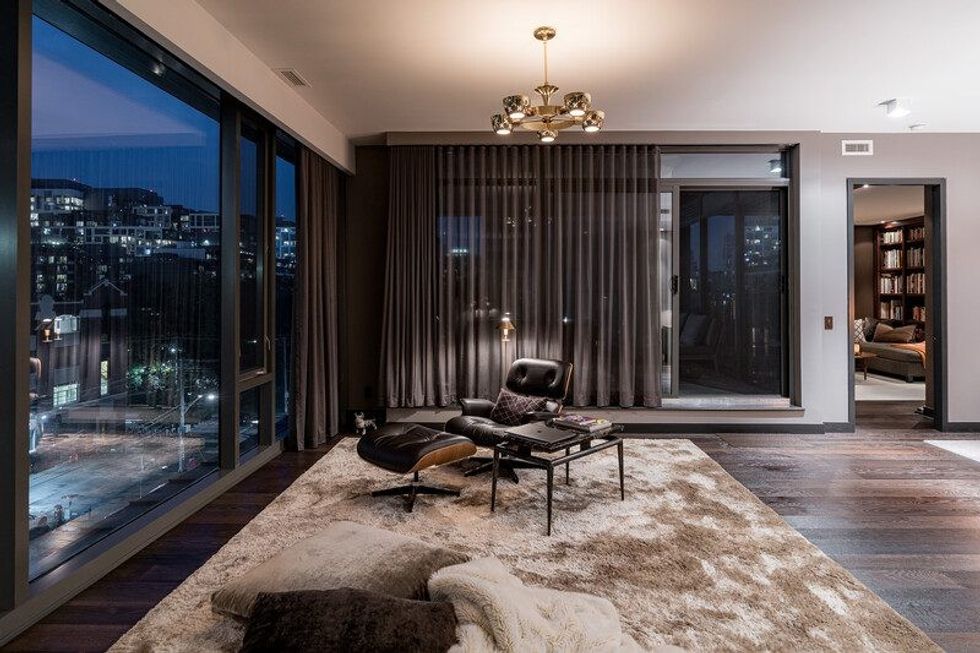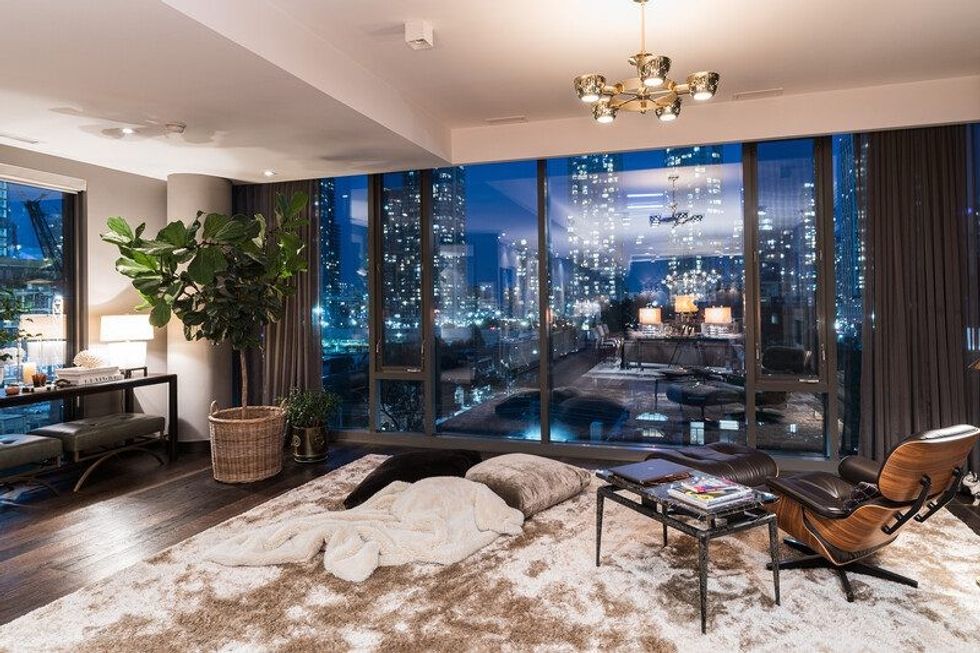 BATHROOM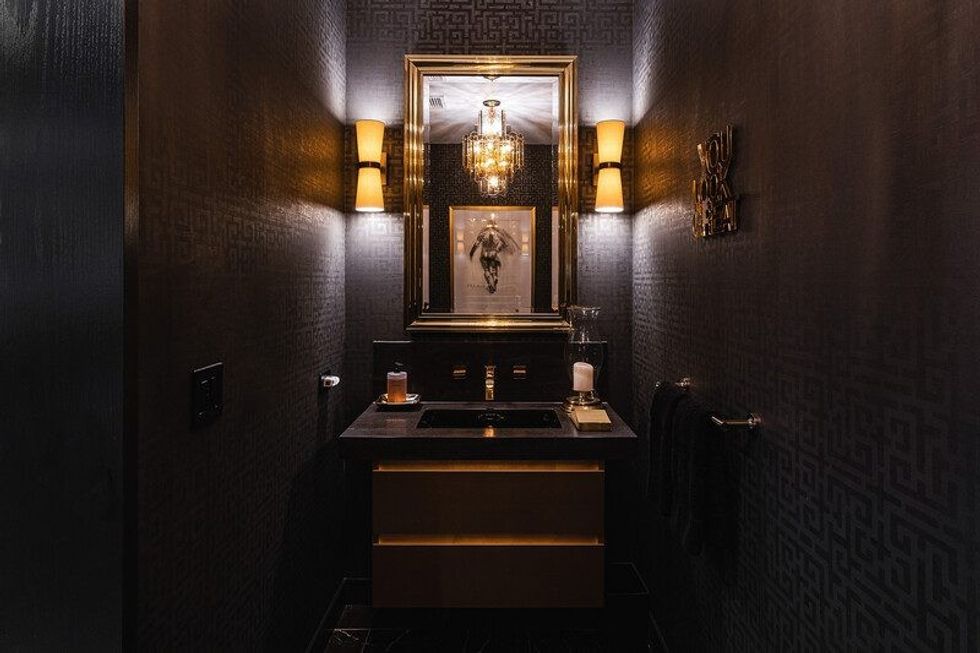 LIBRARY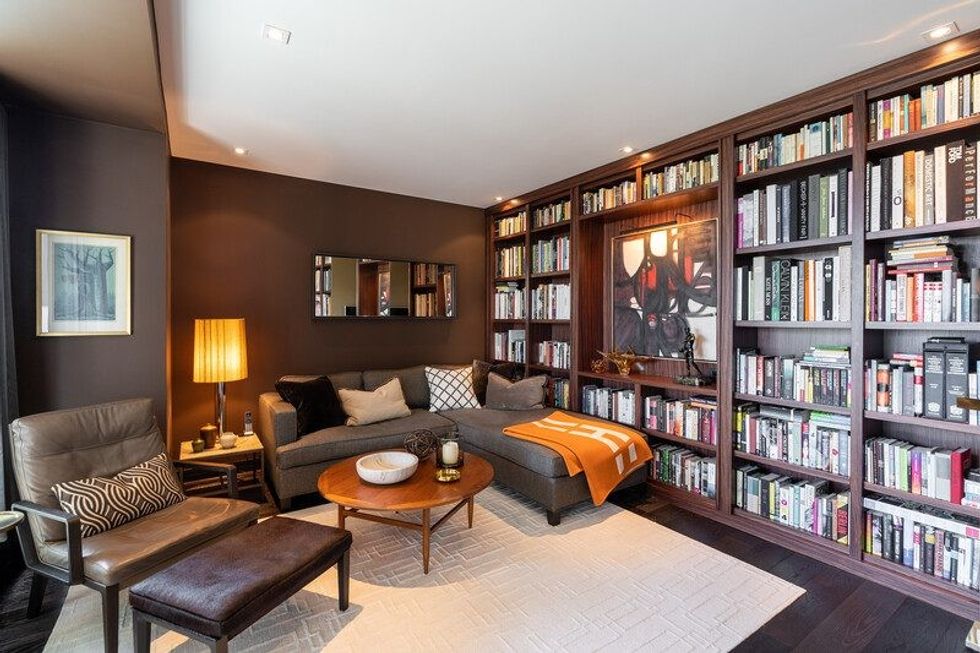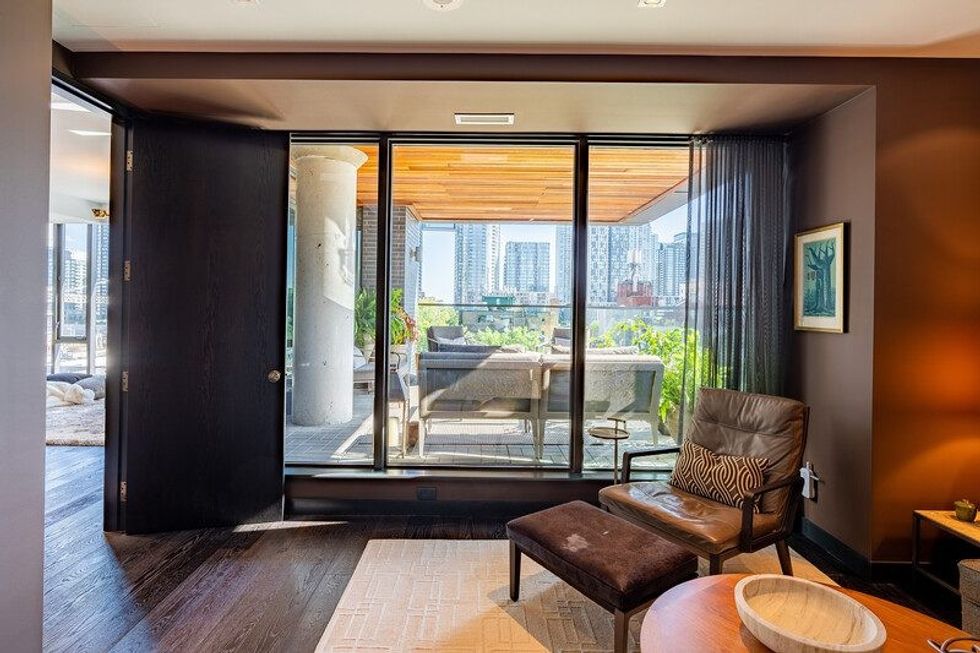 BALCONIES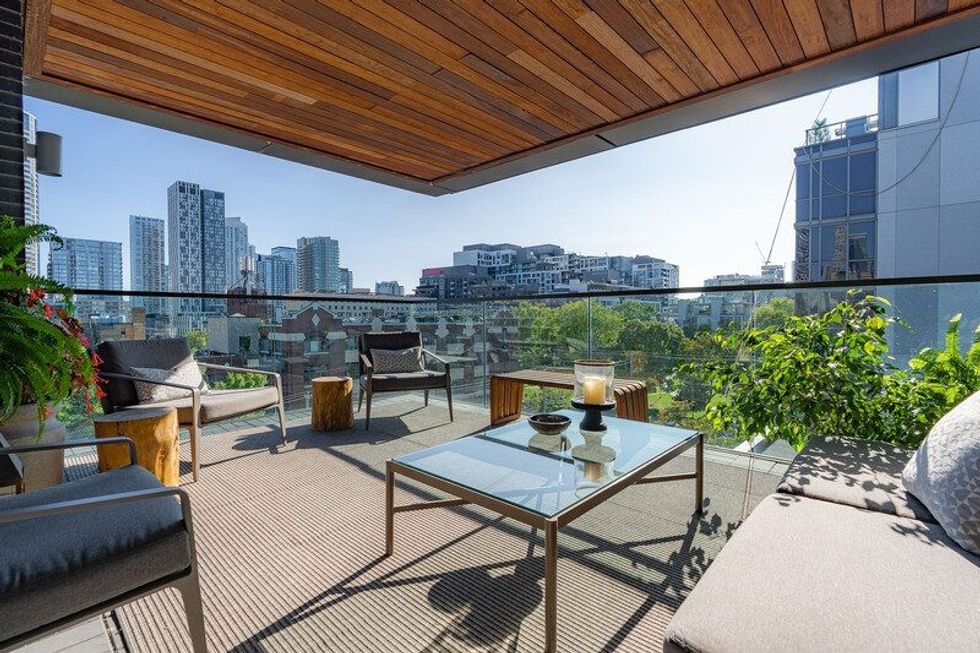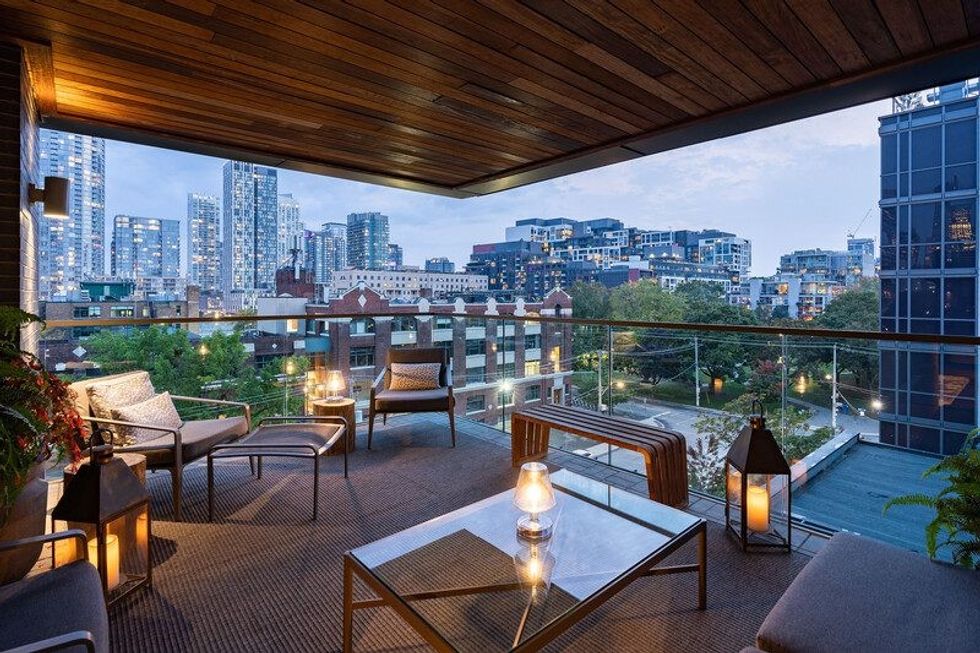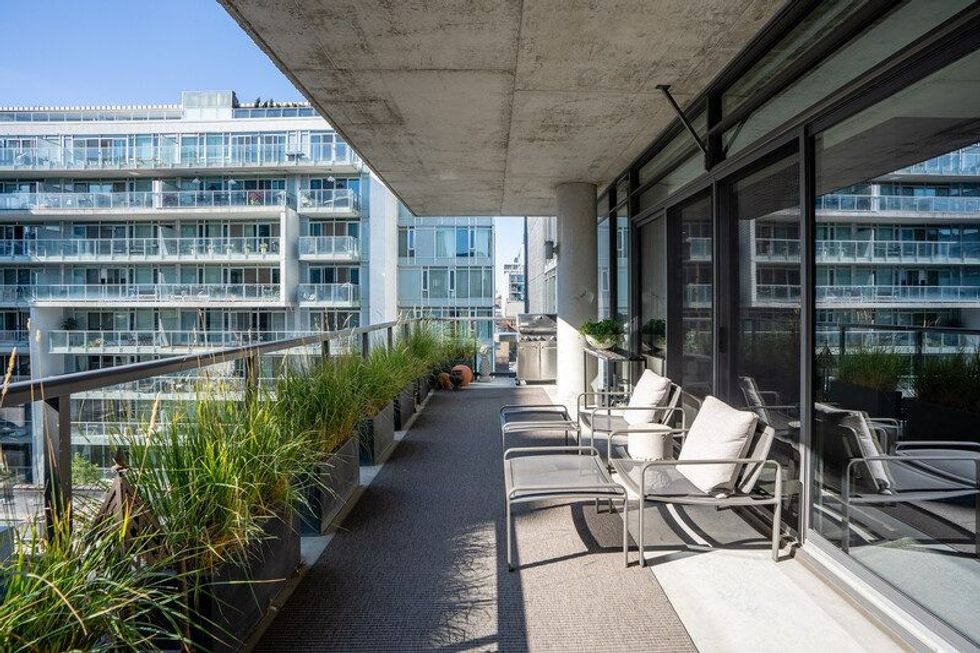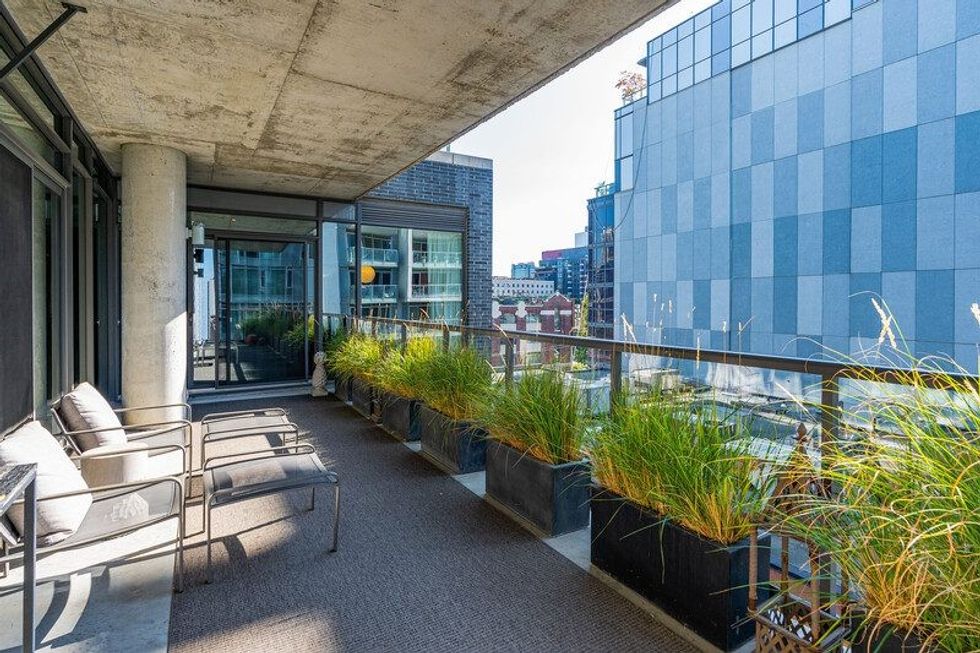 BEDROOMS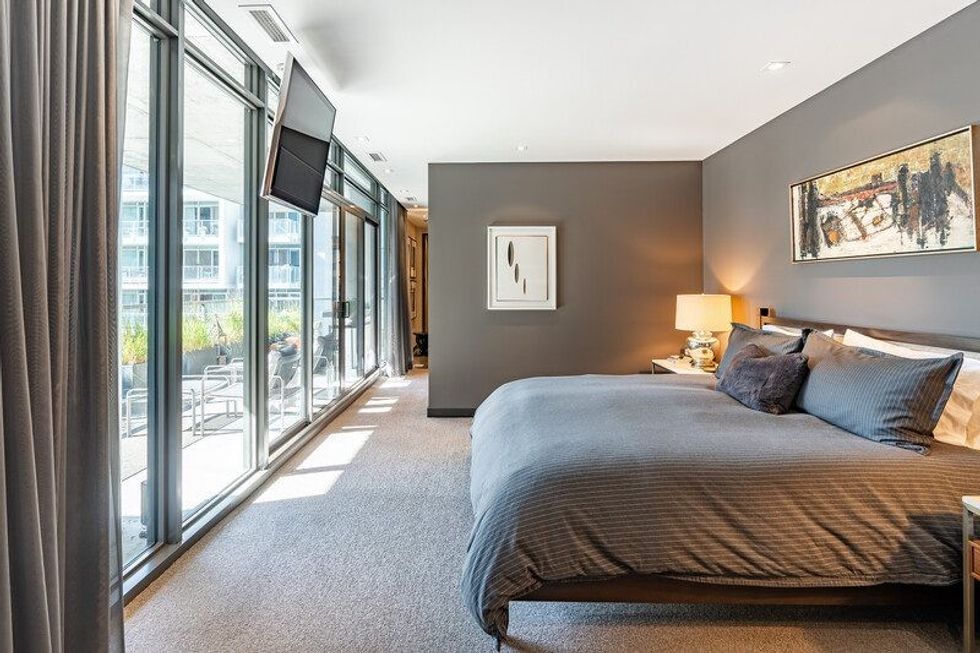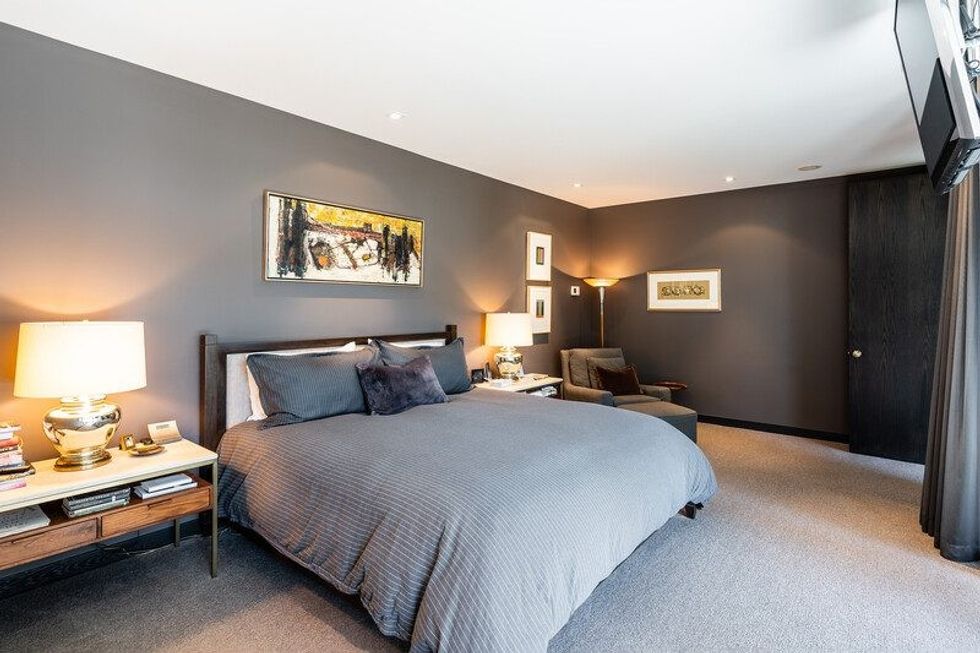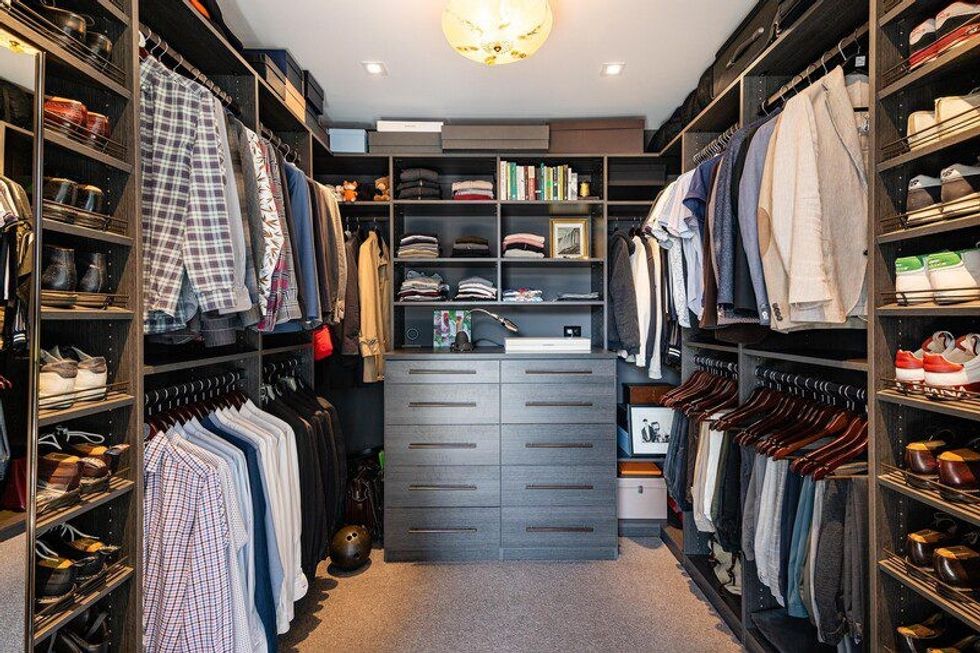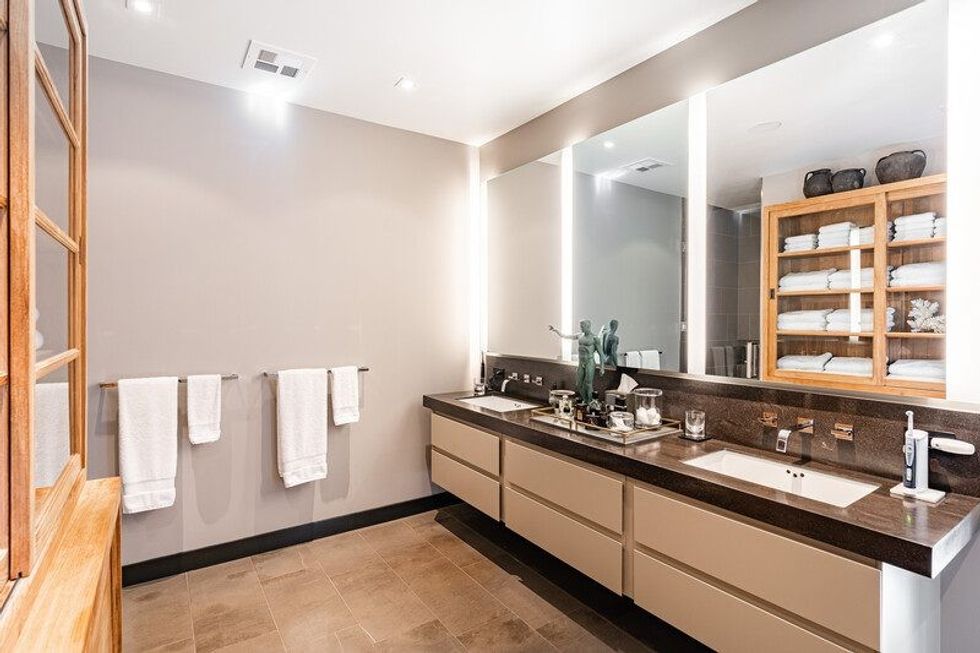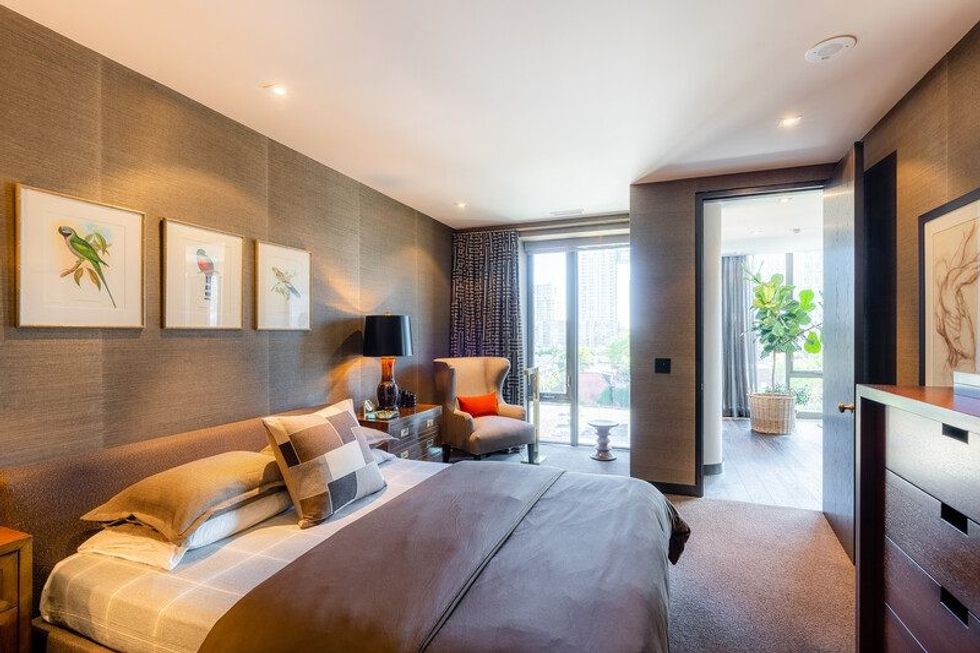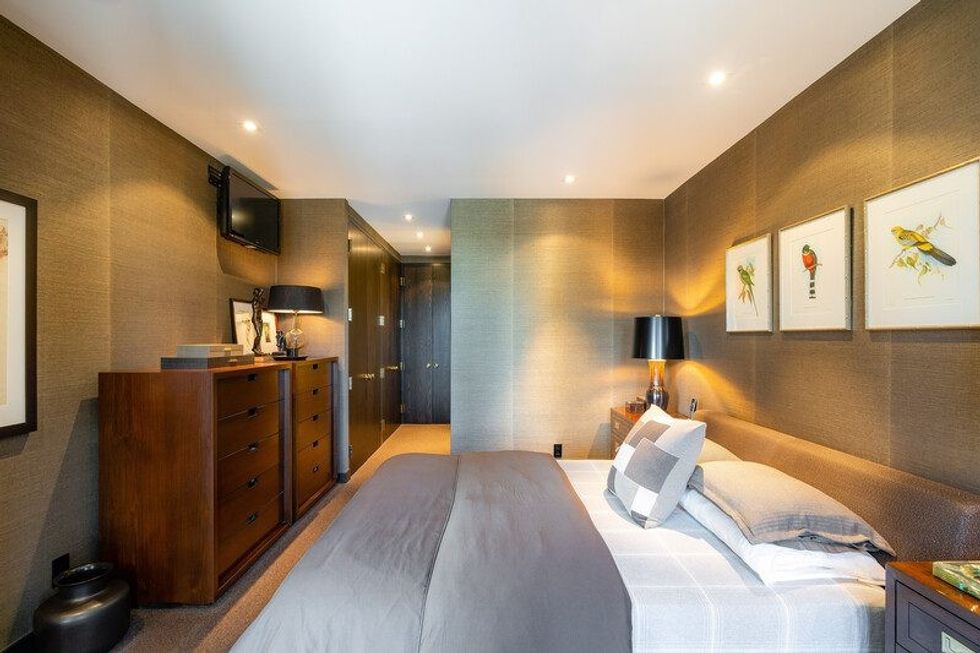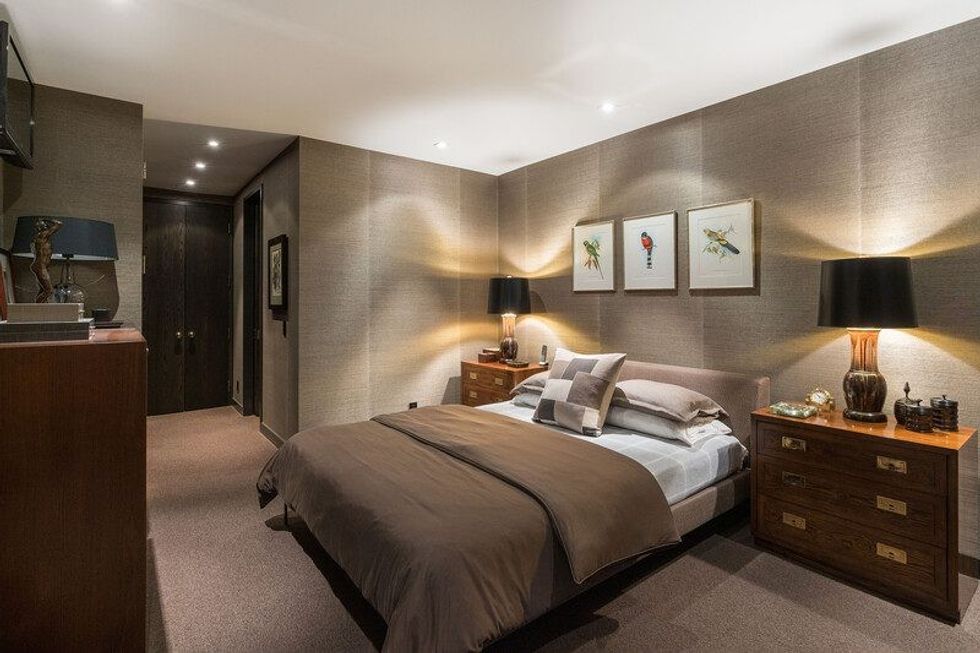 OFFICE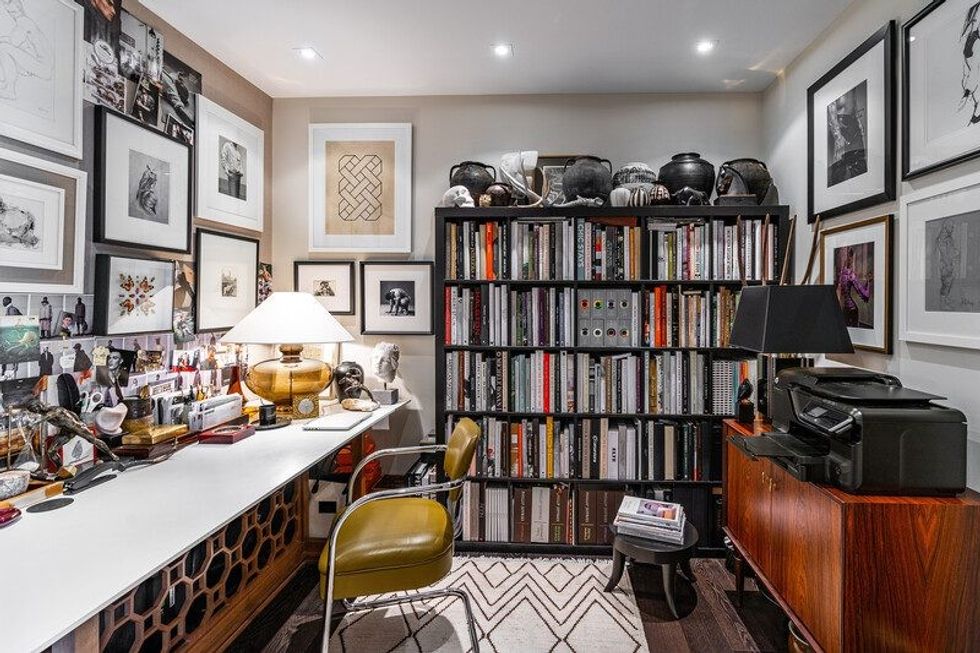 ---
This article was produced in partnership with STOREYS Custom Studio.