Toronto
Listed Luxe
Don't Sleep on This Incredible (and Giant) Hard Loft in the Downtown Core
Offering your chance at a true "hard loft" lifestyle, a newly-listed conversion in the downtown core is set to sweep you off your feet.
Gorgeous, sun-soaked, and sprawling out across more than 5,200 sq. ft., 500 – 468 Wellington Street West is not a listing to hesitate on. If this place piques your fancy (which, when you see the gallery below, will happen), don't wait to make your move.
Within a magnificent brick building constructed in 1915, the sub-penthouse suite saw its conversion by Sweeny & Co Architects in 2001. With a private elevator entrance, exposed brick, and soaring 14-ft. ceilings, the place epitomizes the hard-loft vibe.
And that's without even mentioning the loft's location.
READ: Live in Vacation Mode at This Prince Edward County Waterfront Abode
In the very heart of the fashion district, this suite's building offers foot-access to the city's best.
With restaurants, shopping, and entertainment all at the building's doorstep, this address also benefits from parks to its east and west, and access to the waterfront just a few blocks south.
Incredible views of the surrounding area can be taken in via the loft's giant windows; the cool blue sky is beautifully balanced by the warmth of the original post-and-beam construction inside the suite. Maple hardwood, exposed pillars, exposed ductwork, and a large fireplace all add to the interior's cozy vibe.
The central Great Room provides a perfect backdrop for gathering with friends, while the open-concept kitchen — complete with an embossed tin ceiling — will surely have guests asking to play sous-chef for the evening… of course, you should expect frequent visits to the built-in wine storage for their effort.
Retreating will be restful, as the principal bedroom is finished with wall-to-wall closet space, custom chandeliers, and a lavish, 6-piece ensuite. Two additional bedrooms offer stunning spaces for guests to rest their heads, one of which offers direct access to both the gym and semi-ensuite.
Specs:
Complete with a large office area, this loft transitions from day to night better than a pair of vintage 501s. Check the place out for yourself, and you'll see what we mean: 
WELCOME TO 500 – 468 WELLINGTON STREET WEST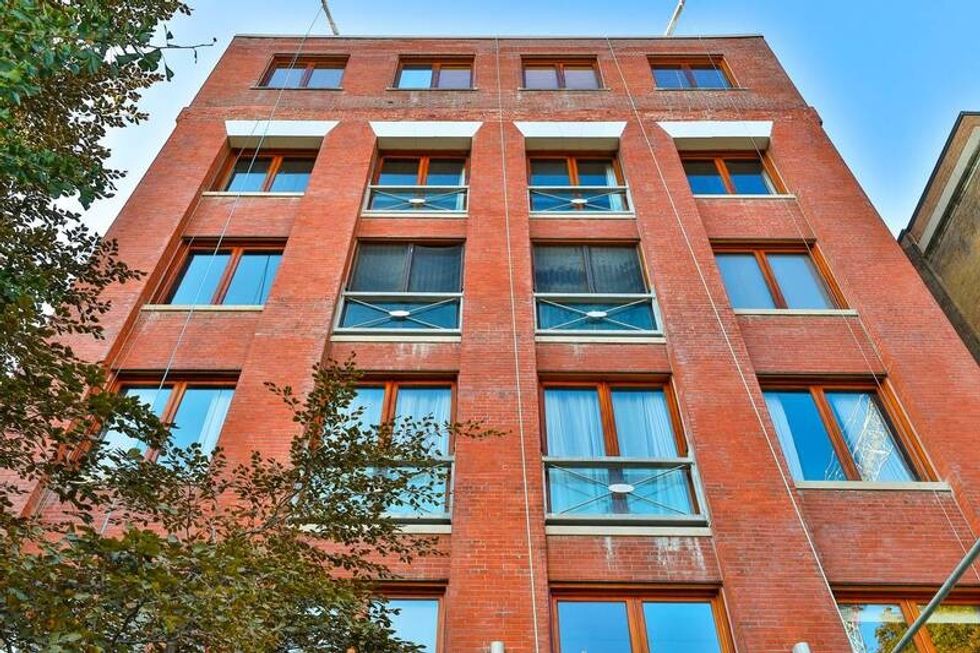 OFFICE AND KITCHEN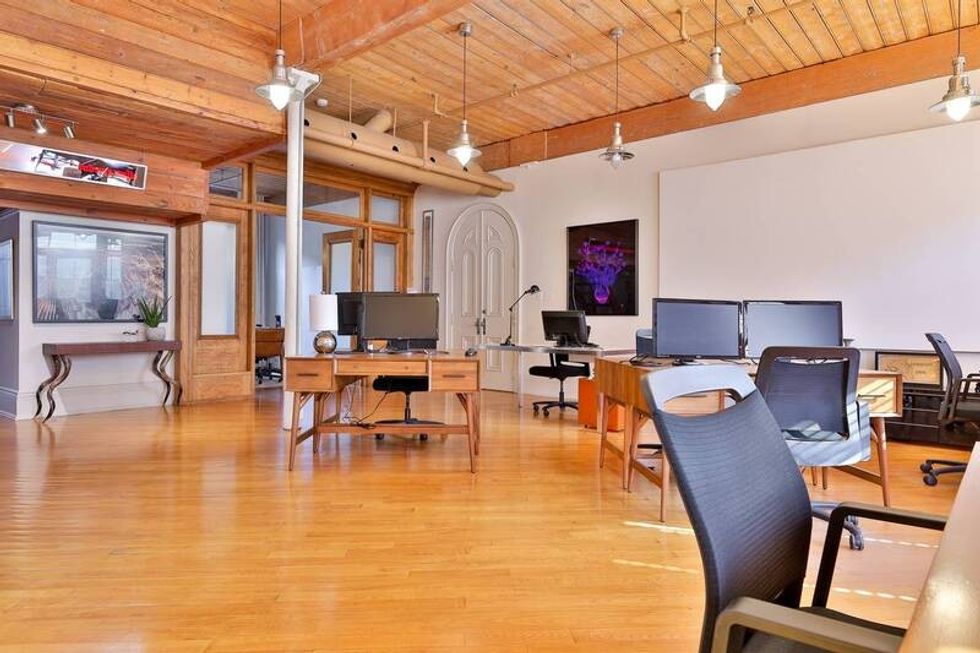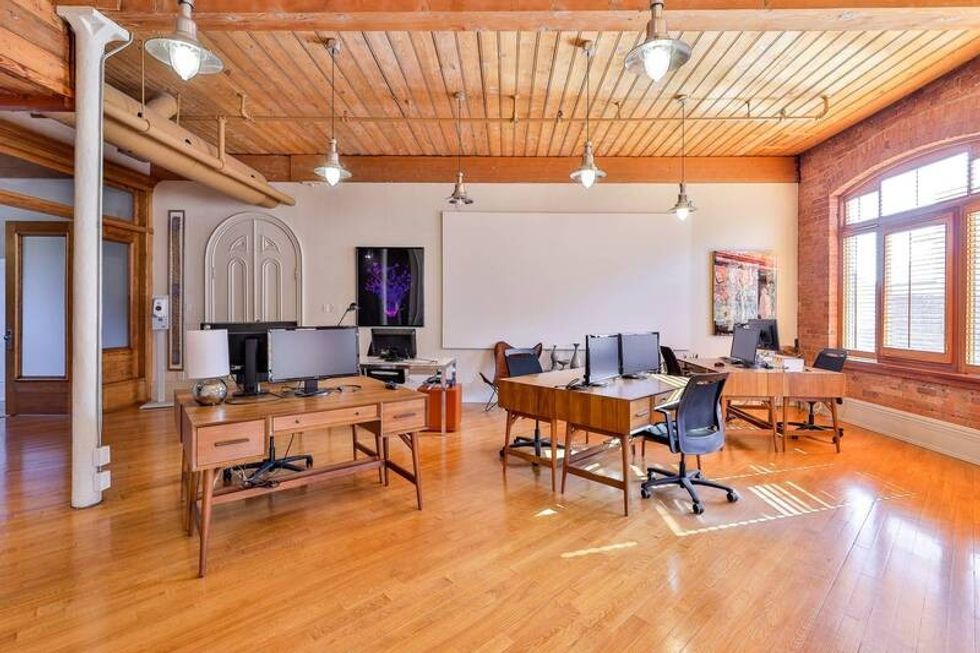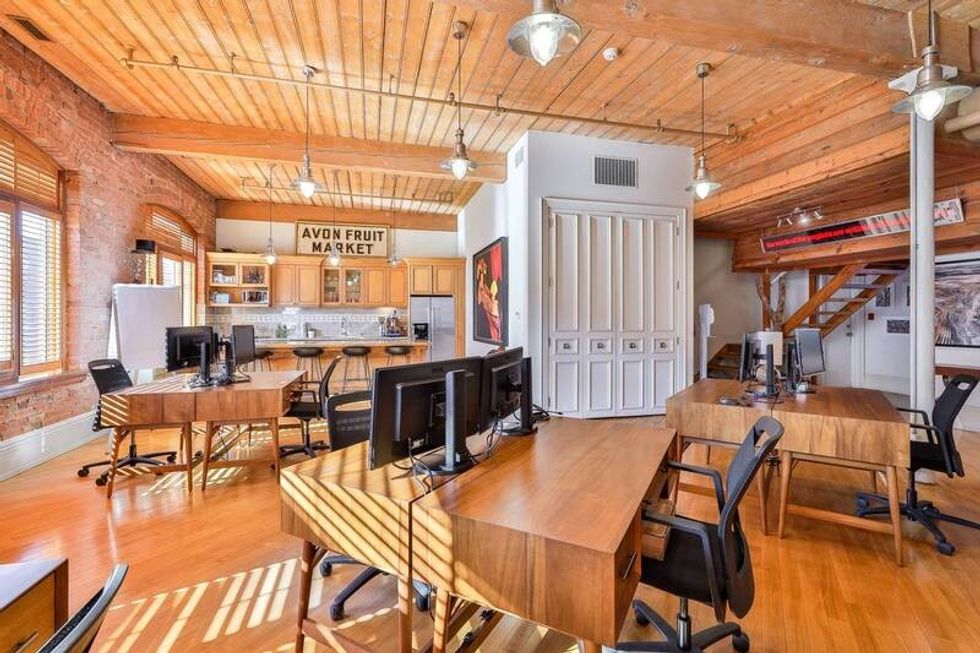 LIVING ROOM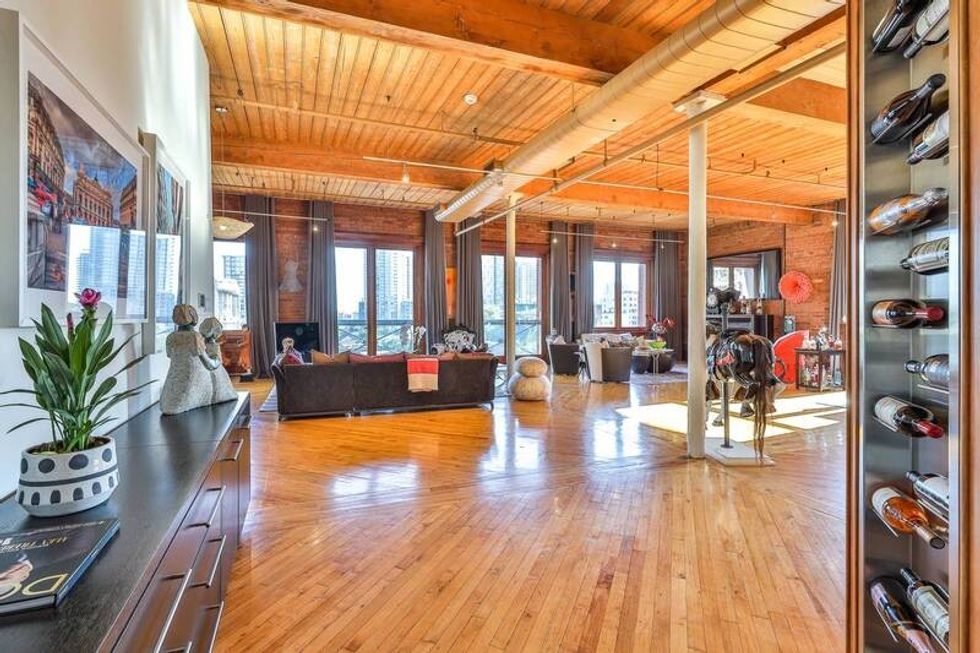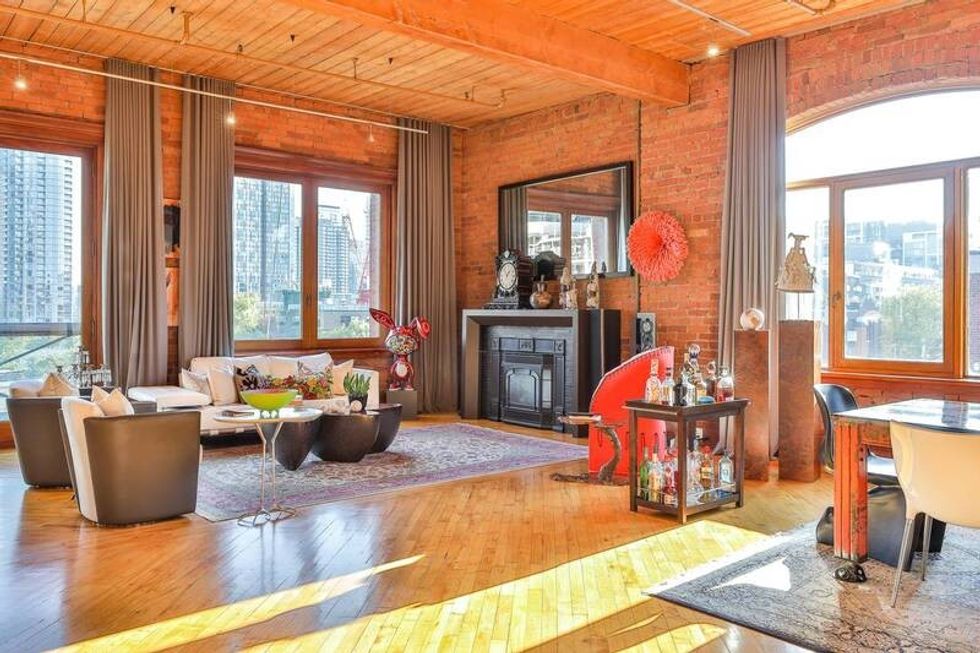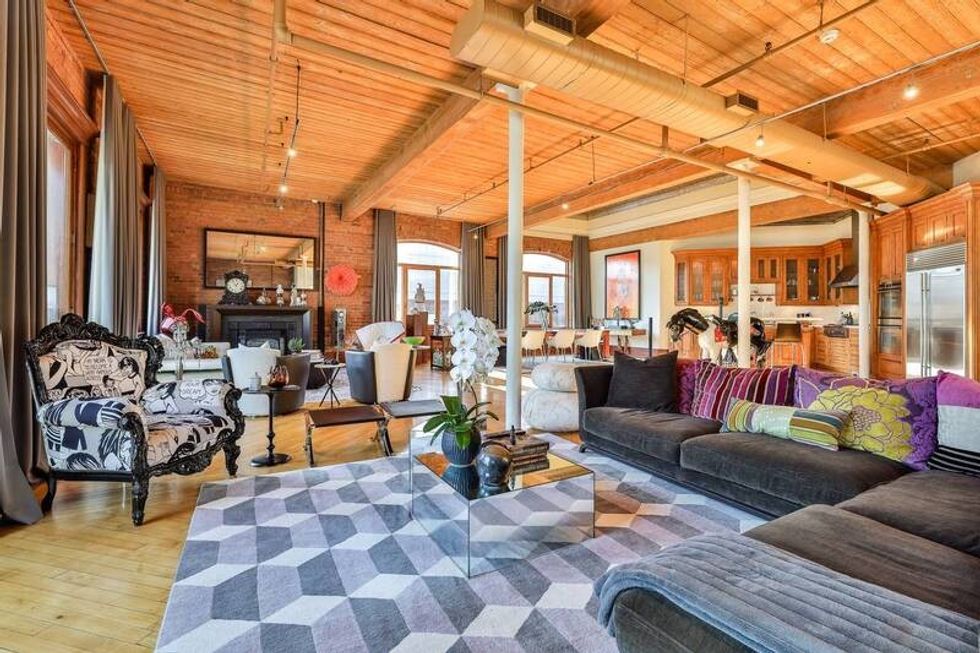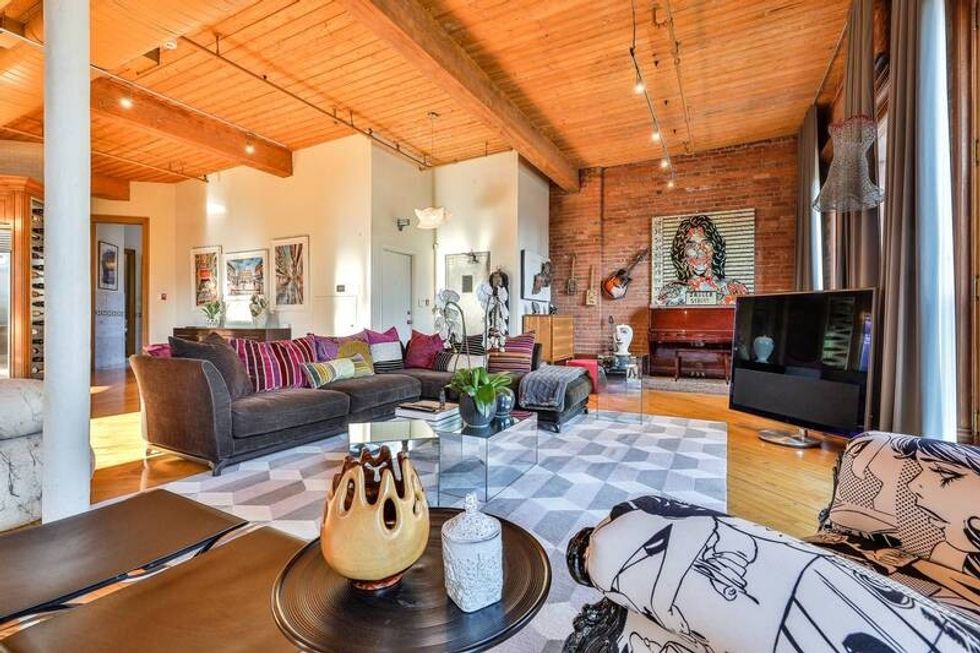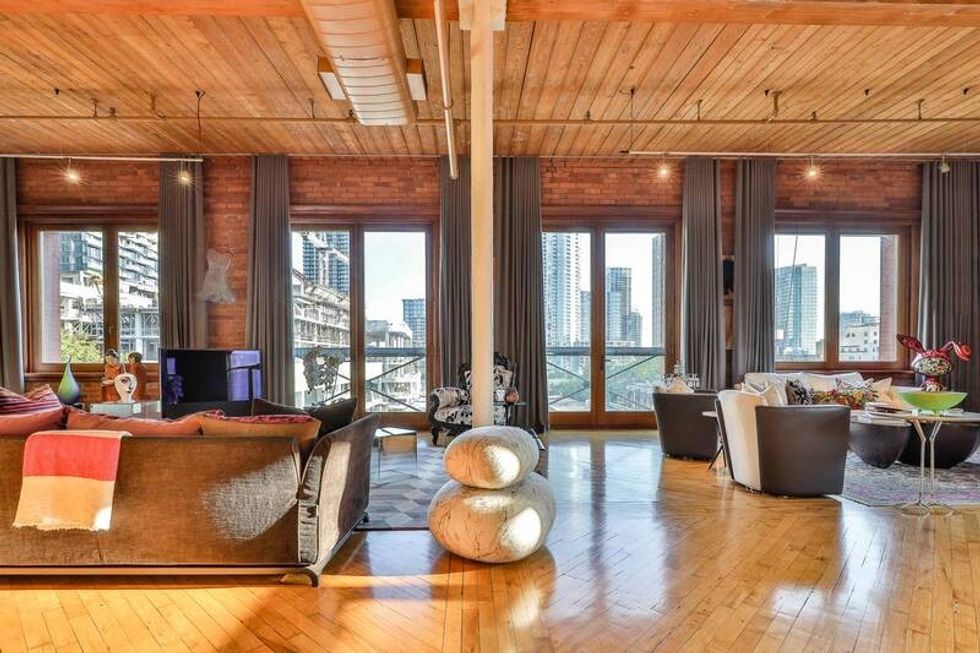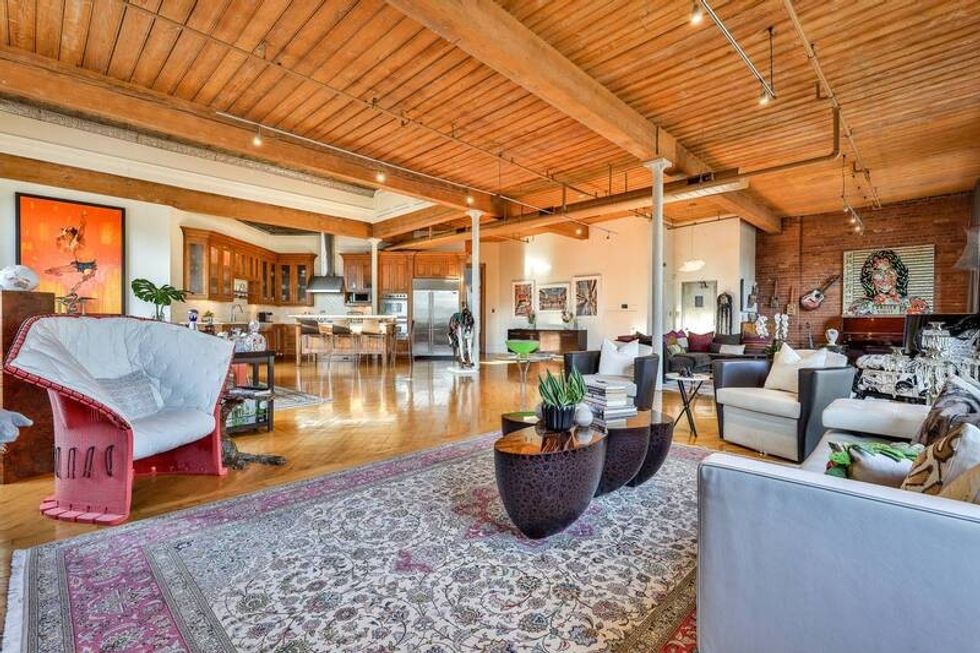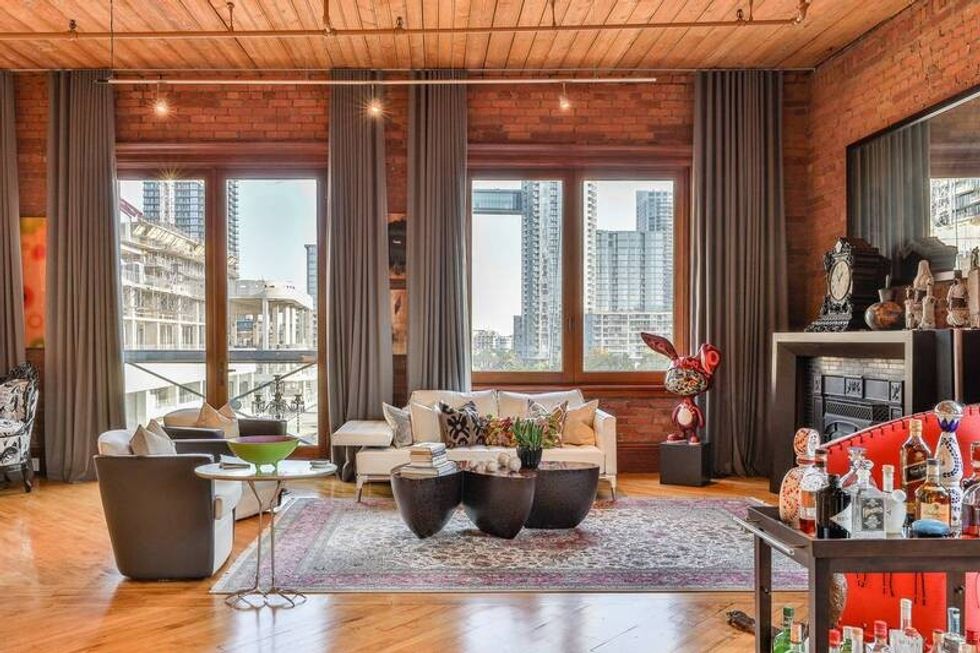 DINING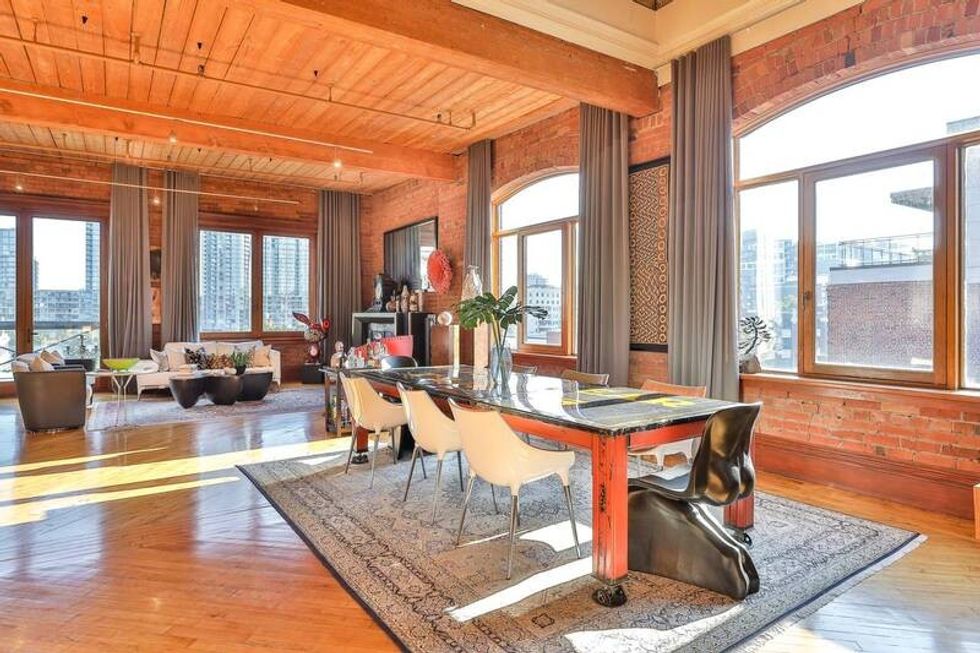 BOARD ROOM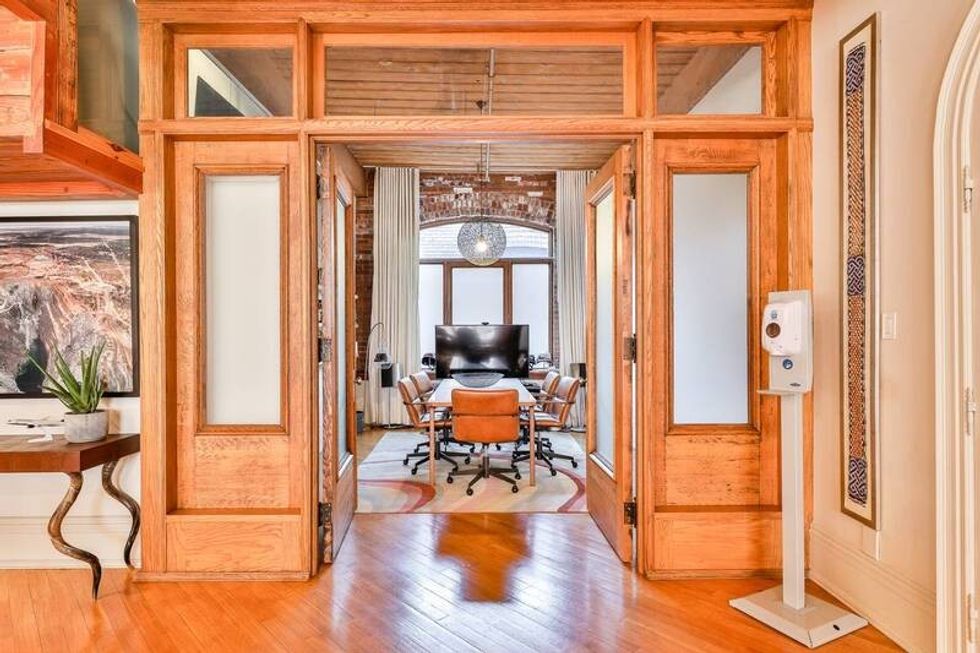 BEDS AND BATH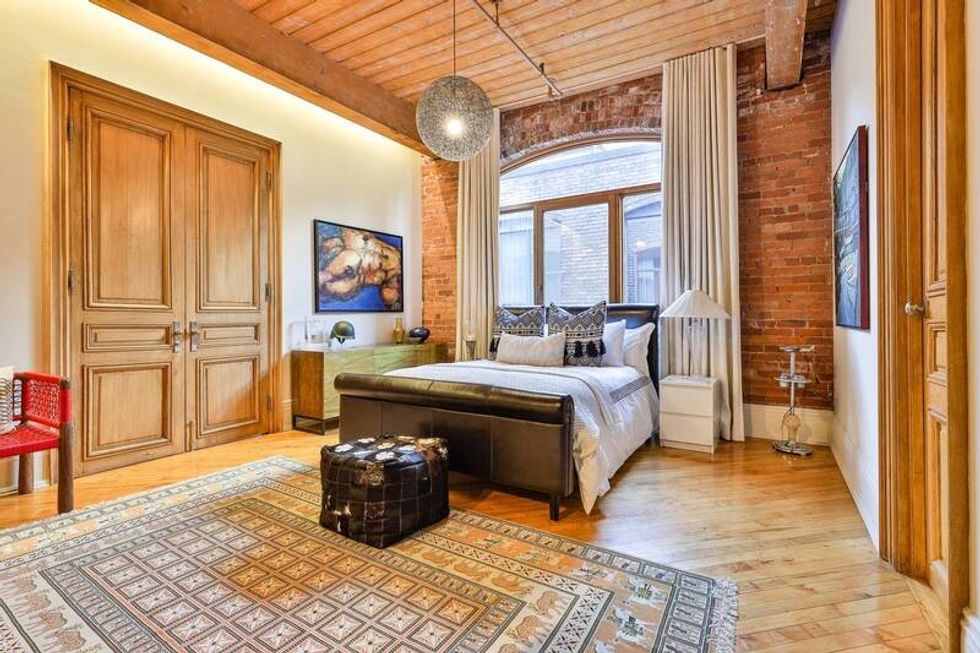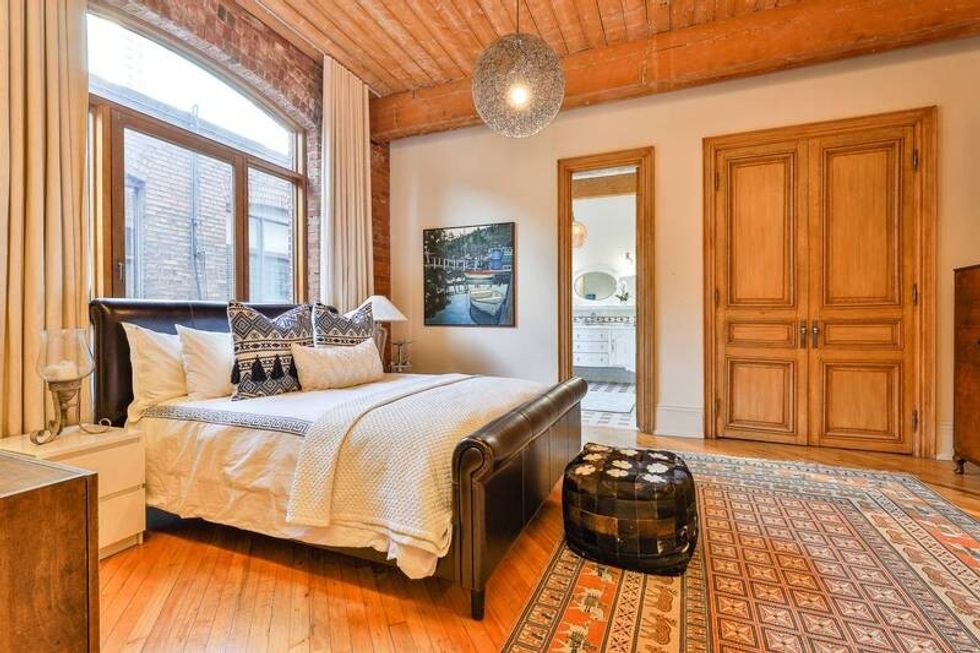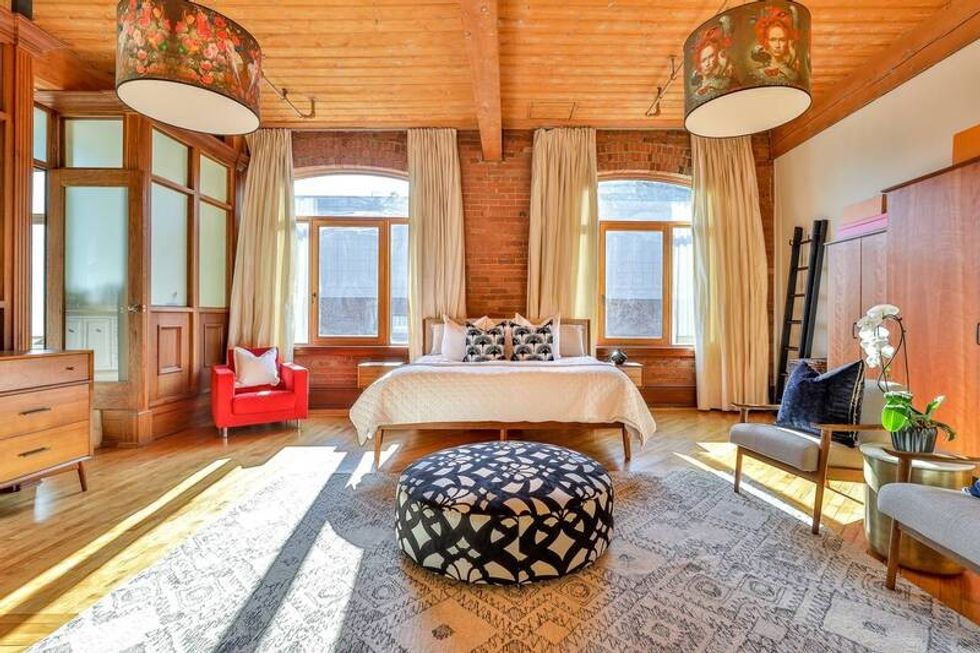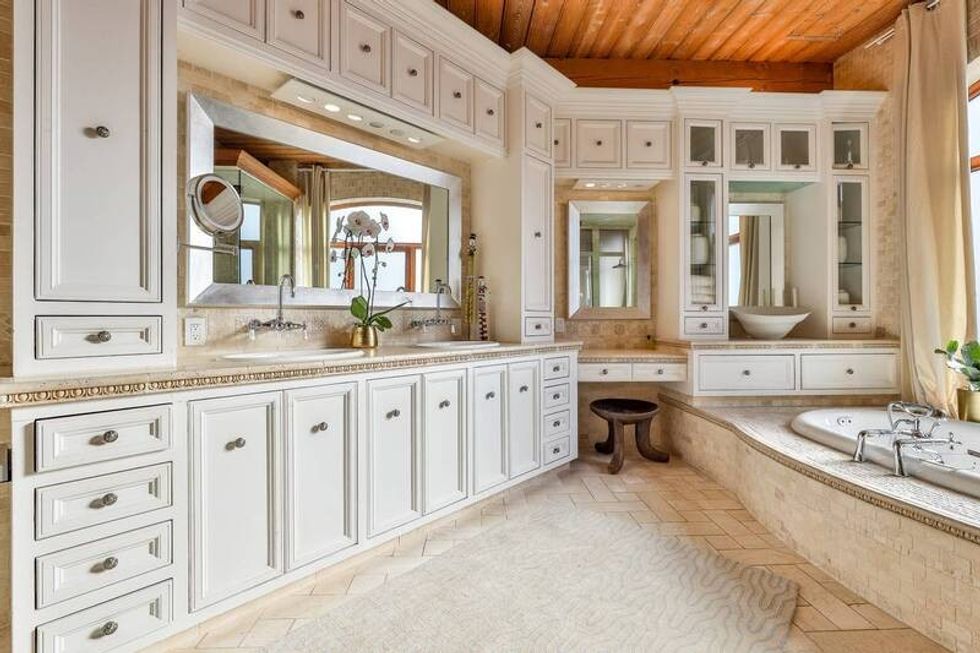 VIEWS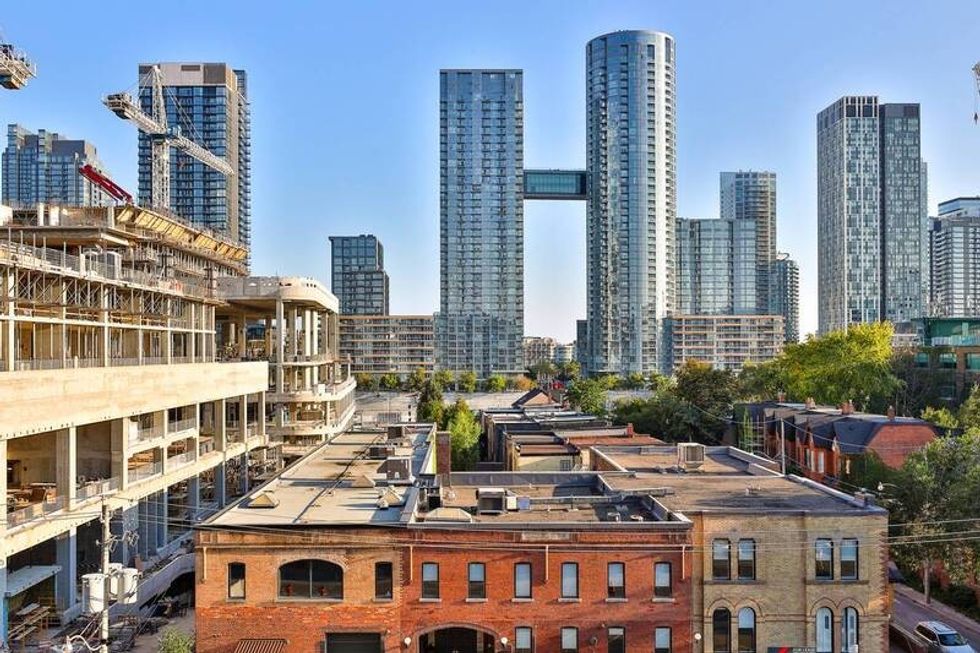 ---
This article was produced in partnership with STOREYS Custom Studio.