Whether you're seeking the perfect place for a multi-generational vacation, or you're looking to lay down roots somewhere friends will always be eager to visit, 45 Ivy Lane delivers.
---
The Frank Lloyd Wright-inspired, mid-century modern, multi-unit family compound sits on Grape Island, Lake Simcoe, surrounded by lush natural beauty.
Just minutes from the landing in Orillia, this is the prime property for a laid-back vacation, with (or without) as much company as you see fit.
Complete with 213 feet of unobstructed waterfront -- including 100 feet that can be more deeply developed -- the options here are all but endless.
READ: Buying or Selling a Waterfront Property? Here's What to Know
What's more, recently, the property's owner invested $150,000 in significant upgrades, improving on already impressive on-site efficiency and quality of experience. Some of these changes include a brand-new, high-capacity septic system, new decking, chic glass railings, and new artwork and mid-century modern furnishings in the main cottage, boathouse, and bunkies.
Multiple accommodations across the property mean sleep space for up to 10 people (with lake views for everyone). First, there's a 1-bed, 1-bath primary lake house complete with refined furnishings, elegant finishes, interior lounge areas, a dining nook, and a modern kitchen. Here you'll also find a screened Muskoka porch, plus extensive ergonomic closets.
Shoreside, a two-storey boathouse offers one bed, one Japanese-style spa bath, and a loft-style layout -- not to mention unmatched lake views.
Two "guest pods" crafted from shipping containers offer additional cozy and chic sleeping space for guests, while a large canvas "glamping" tent -- complete with its own outdoor shower -- provides yet another inviting option.
A network of Malaysian hardwood deck paths link the on-site structures together, including a "container gym" and laundry area.
In exploring the property's outdoor offerings you'll find a large dining table that seats 20, an outdoor kitchen, a fire pit, and, as a stage for it all, beautifully manicured grounds. Down at the water, a retractable dock and boat lifts make access to cool waters easy, while an oversized lakeside hot tub and sauna are perfect for unwinding as the sun sets and the air chills.
Specs:
Address: 45 Ivy Lane, Orillia, ON
Bedrooms: 5
Bathrooms: 3+1
Size: 3,000 sq. ft.
Price: $1,750,000
Listed by: Ross Halloran, Maryrose Coleman, Chloe Verner, Sotheby's International Real Estate Canada
A short zip across the water will bring you into Orillia, making grocery stock-ups quick and easy. So, while the property itself feels perfectly private, you're never actually very far from useful conveniences.
Located a short 1.5 hours from the GTA, this listing puts a chic and contemporary twist on a cozy cottage getaway -- and promises an abundance of space and activities for everyone who tags along.
WELCOME TO 45 IVY LANE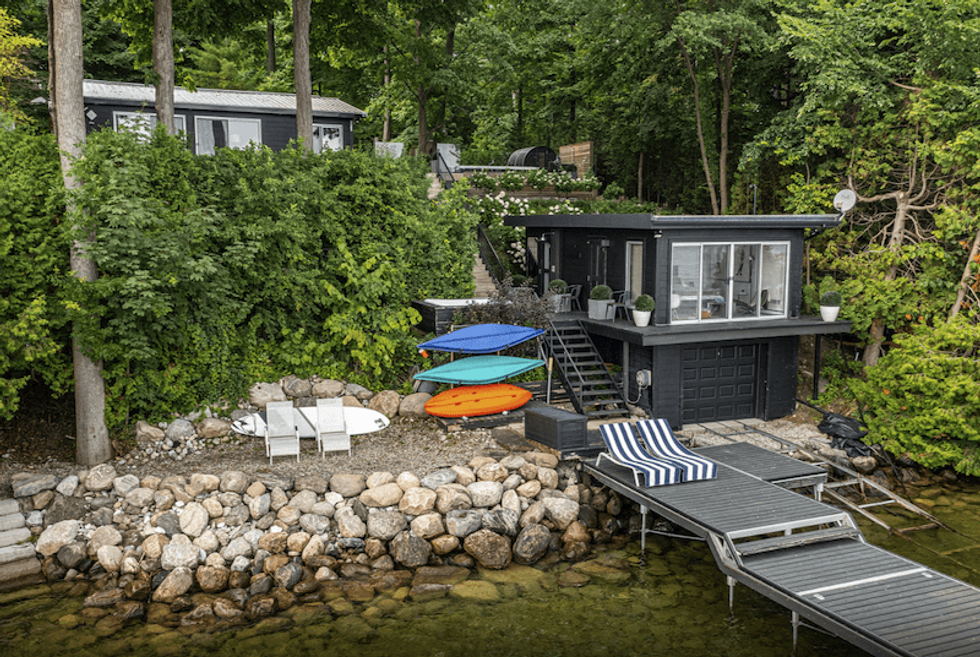 WATERFRONT SUITE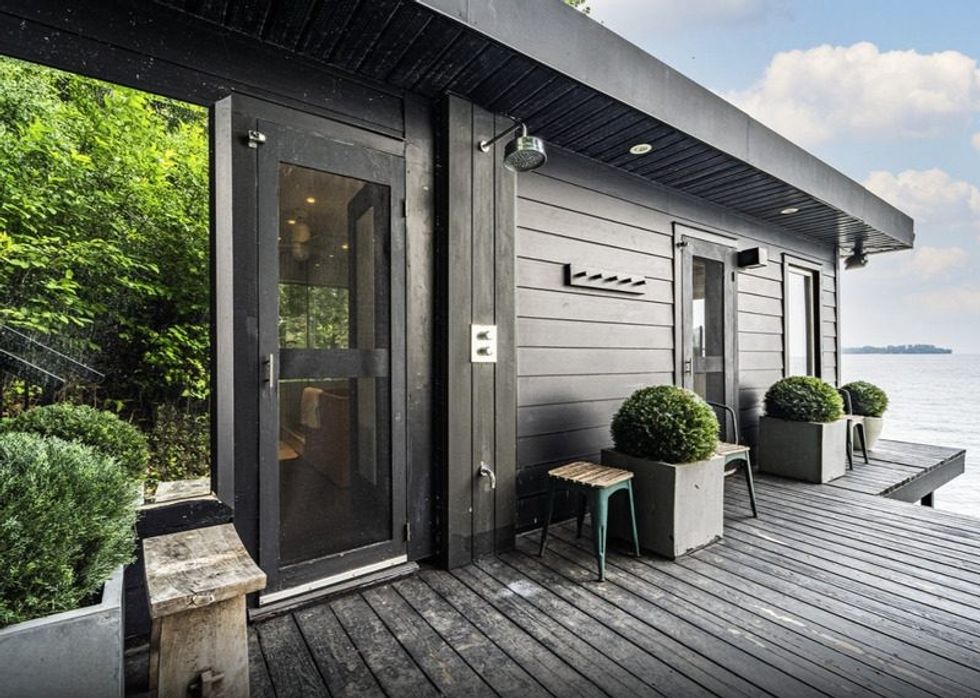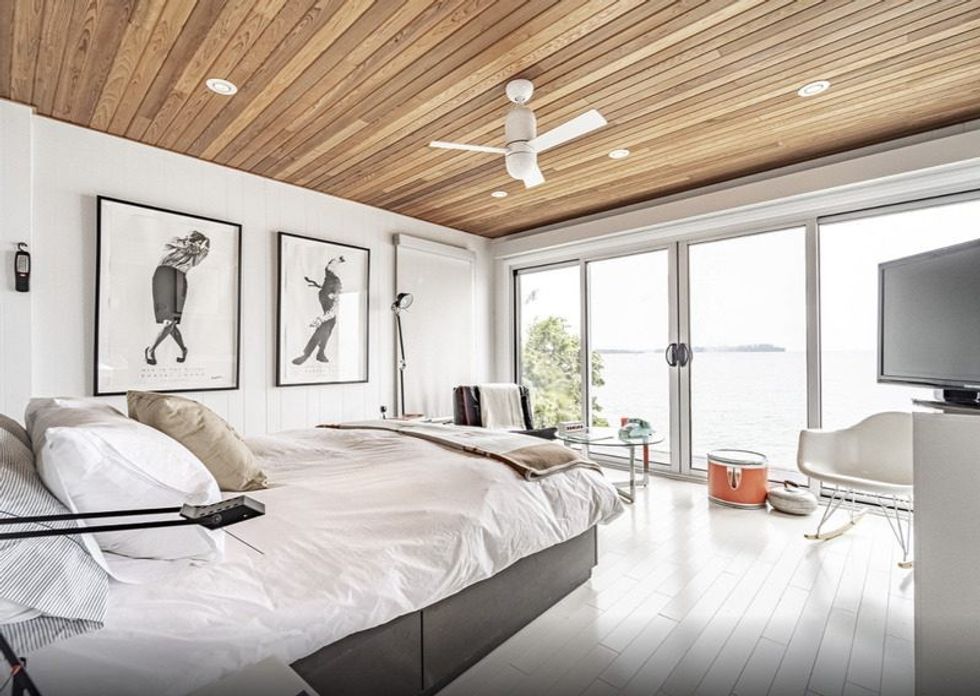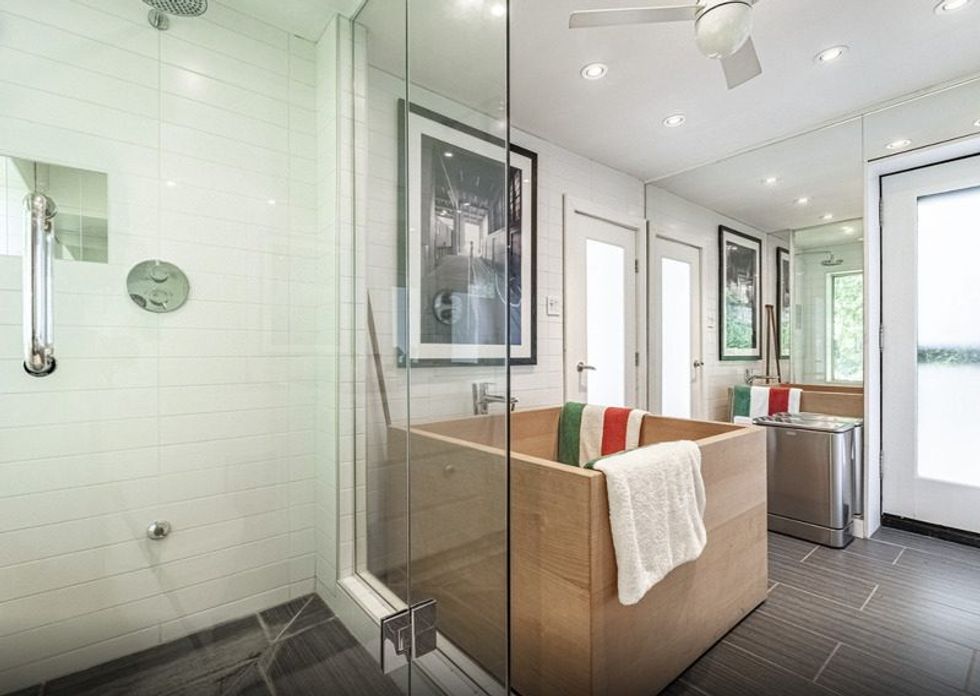 MAIN BUILDING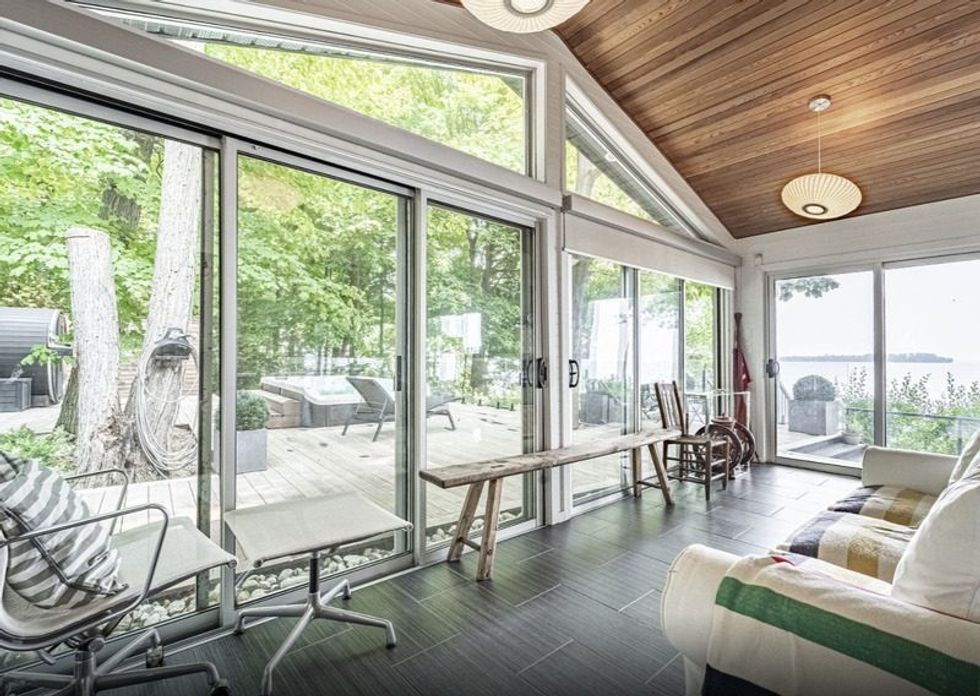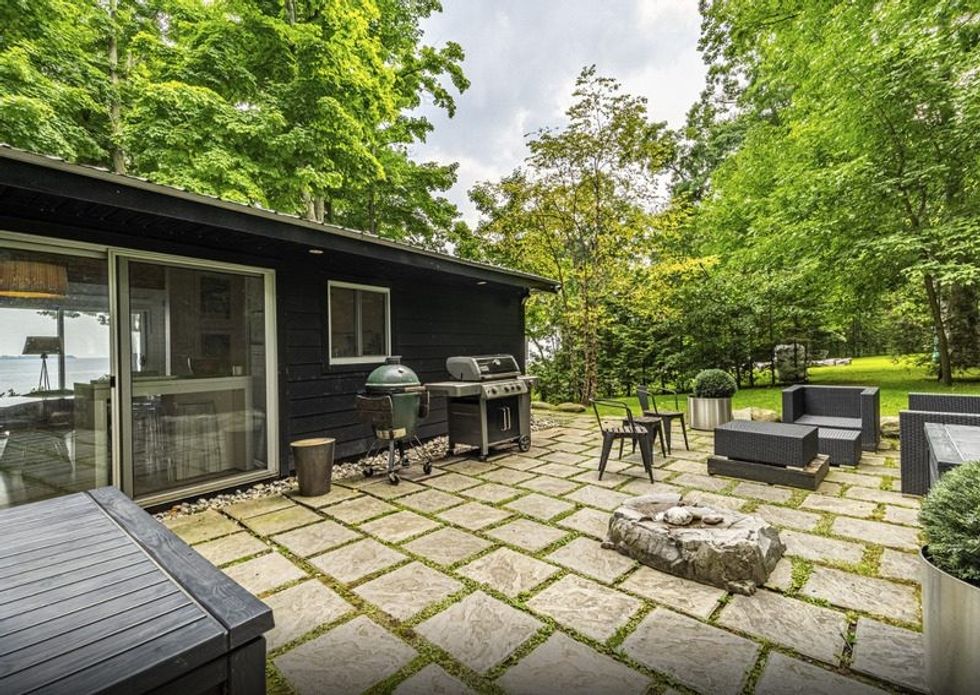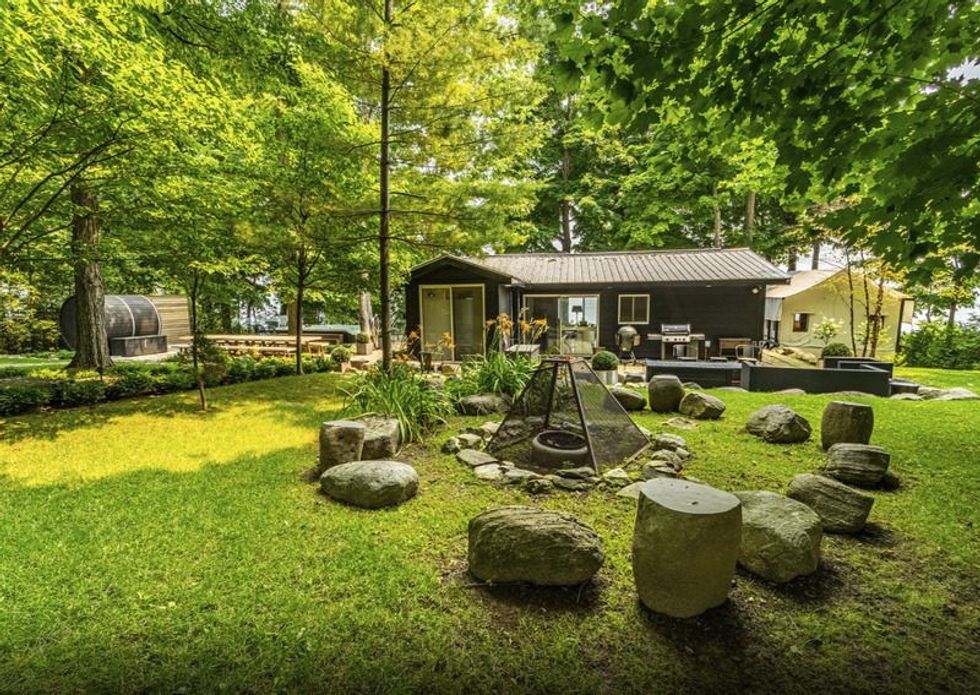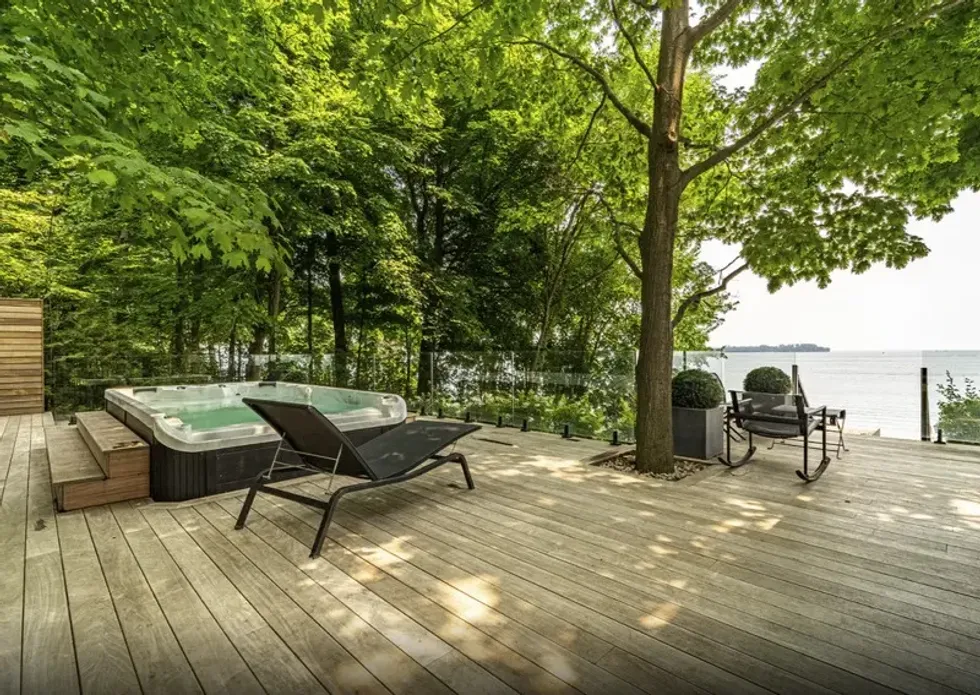 SAUNA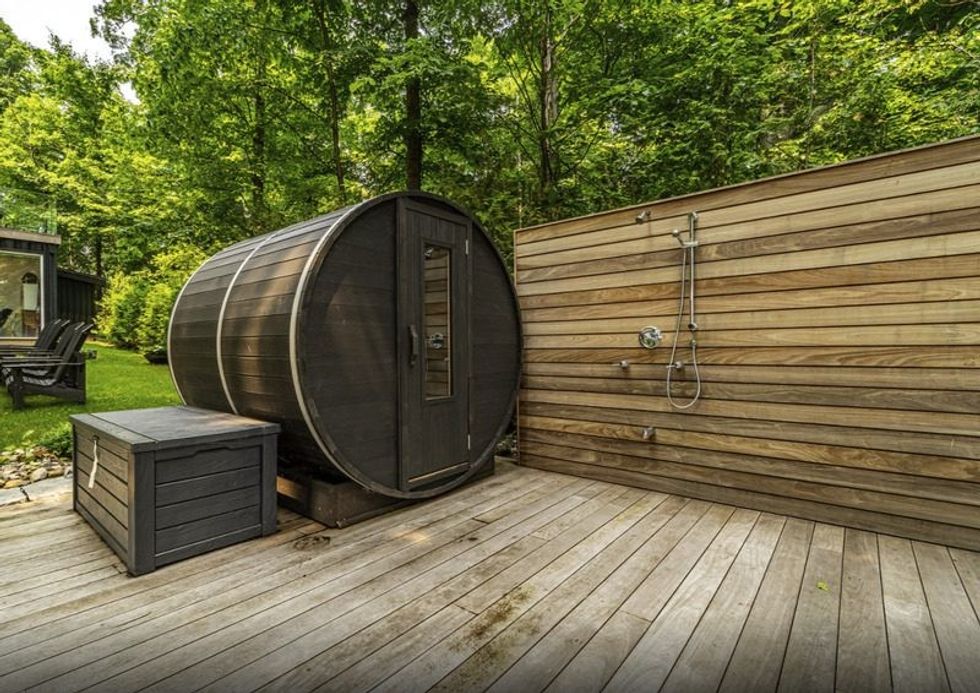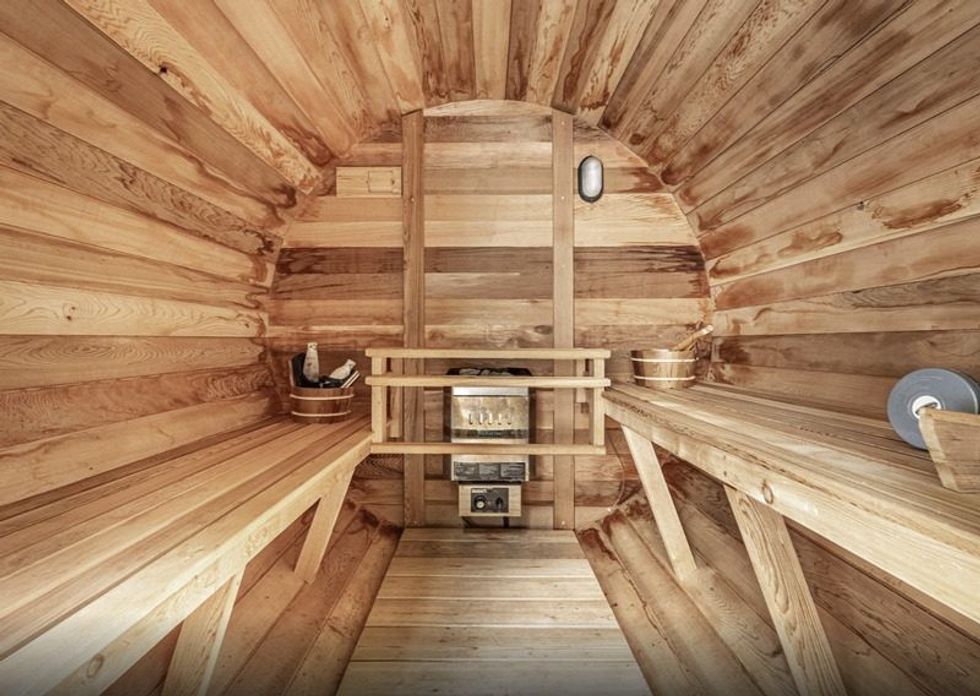 TENT AND PODS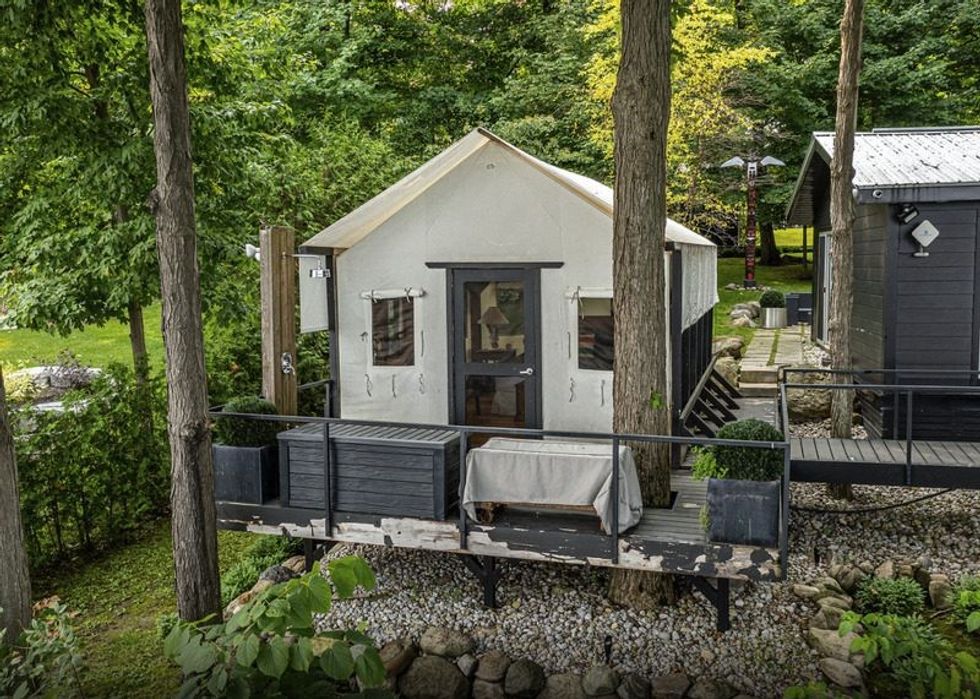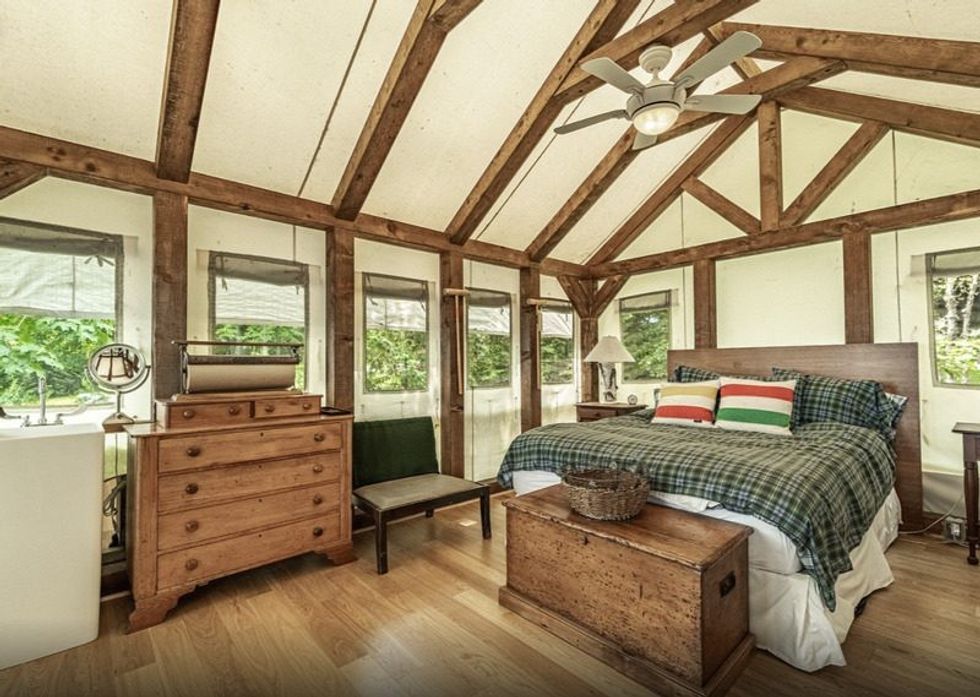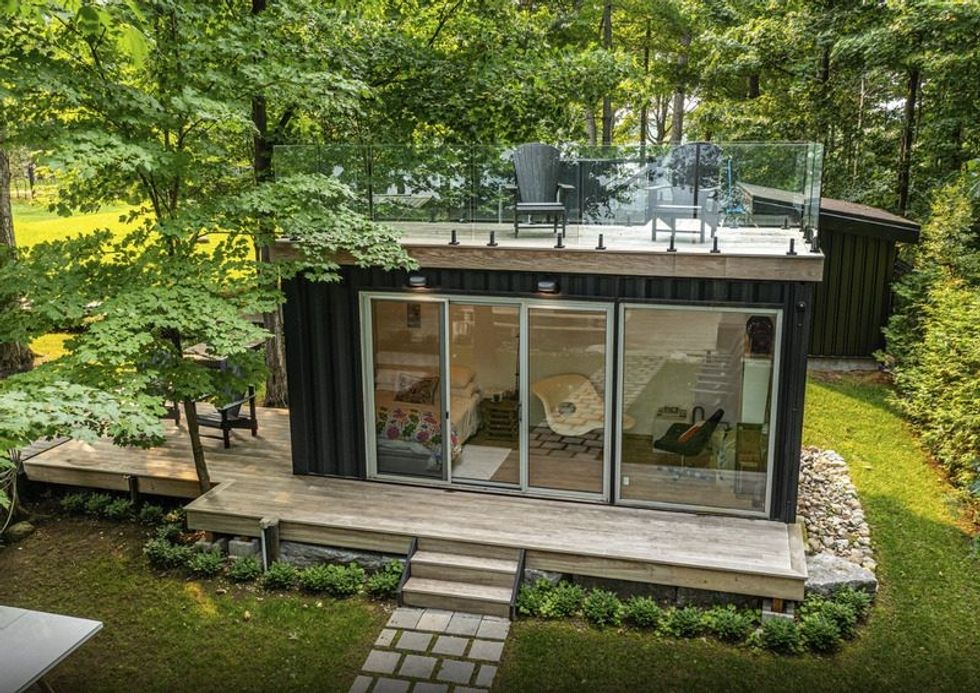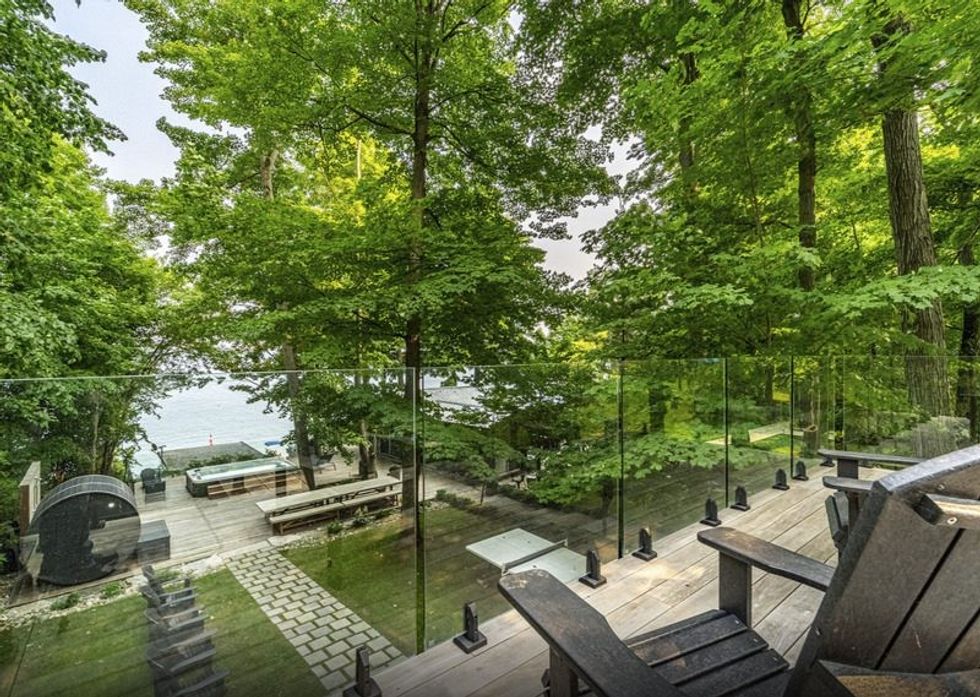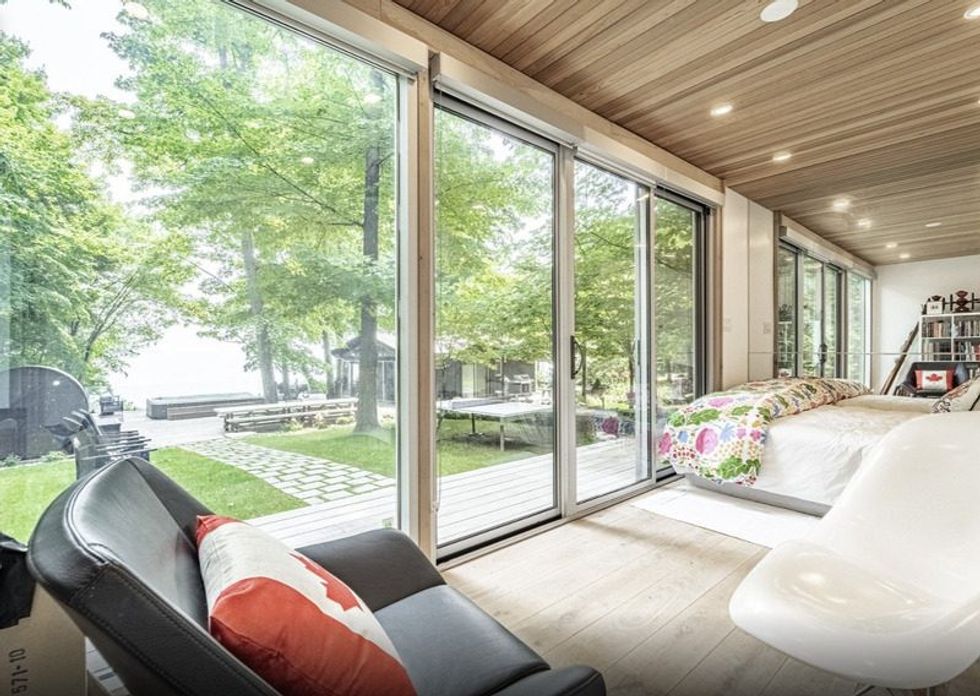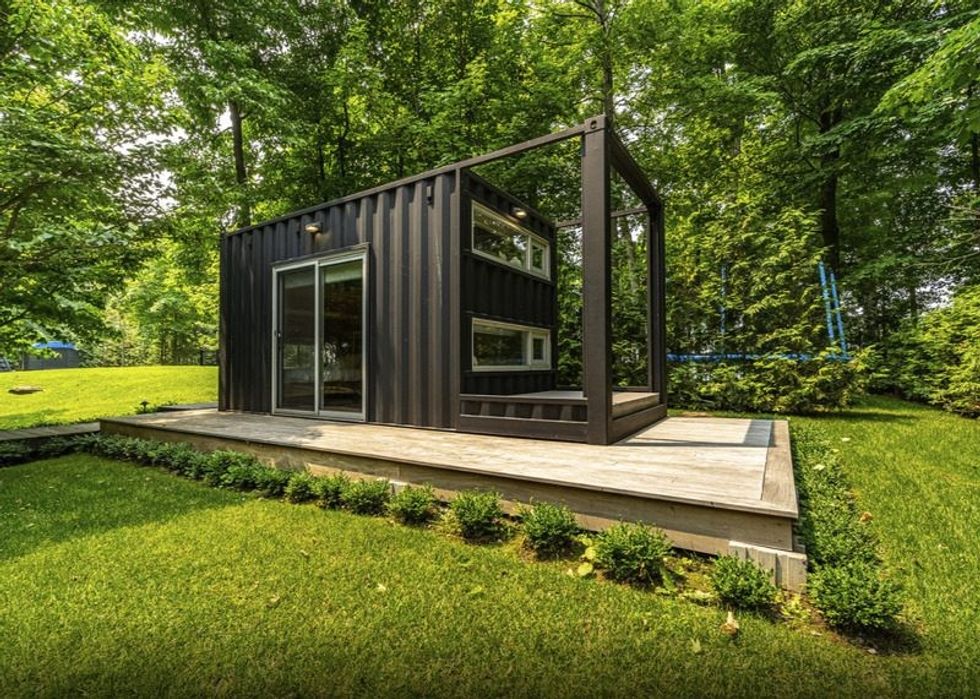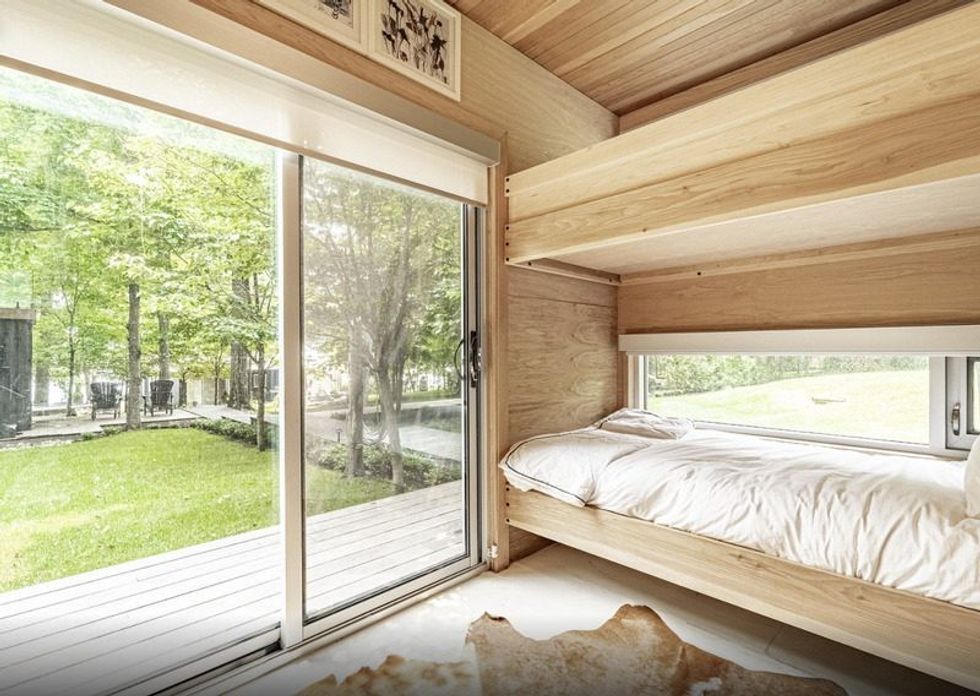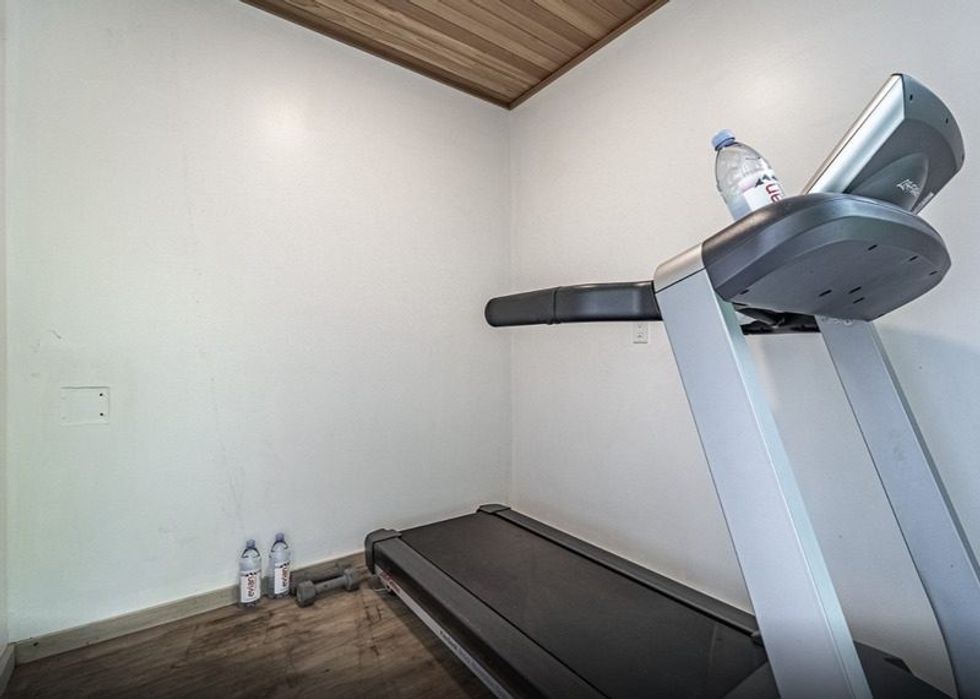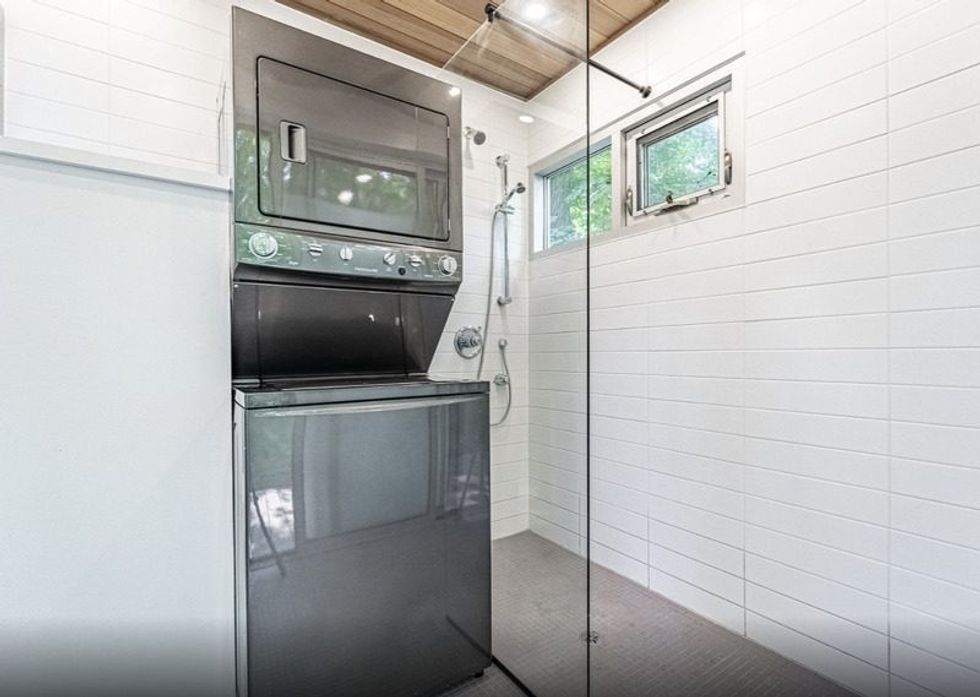 PROPERTY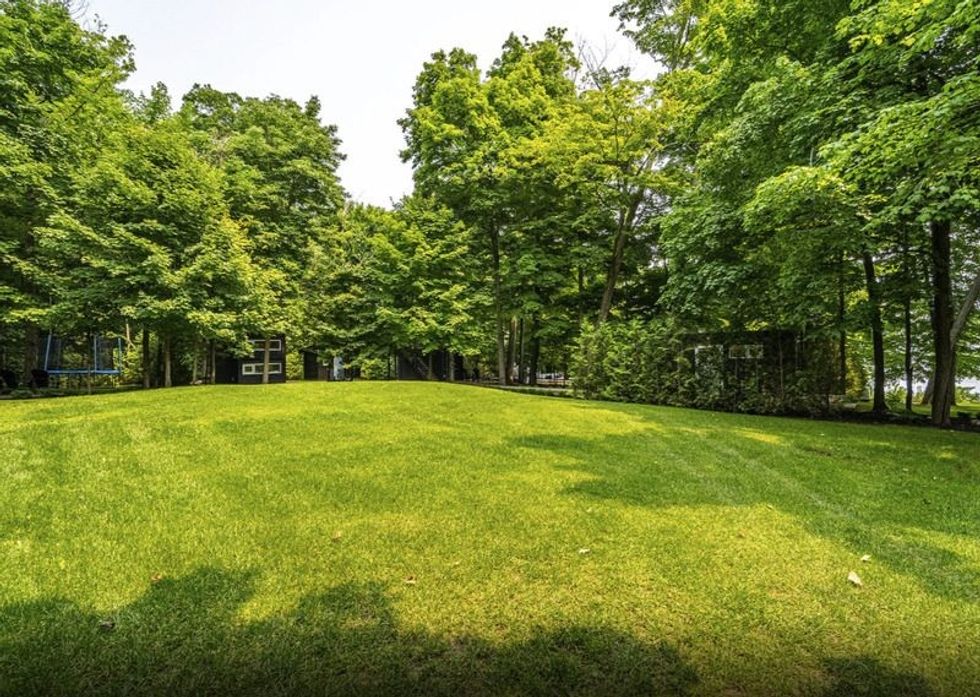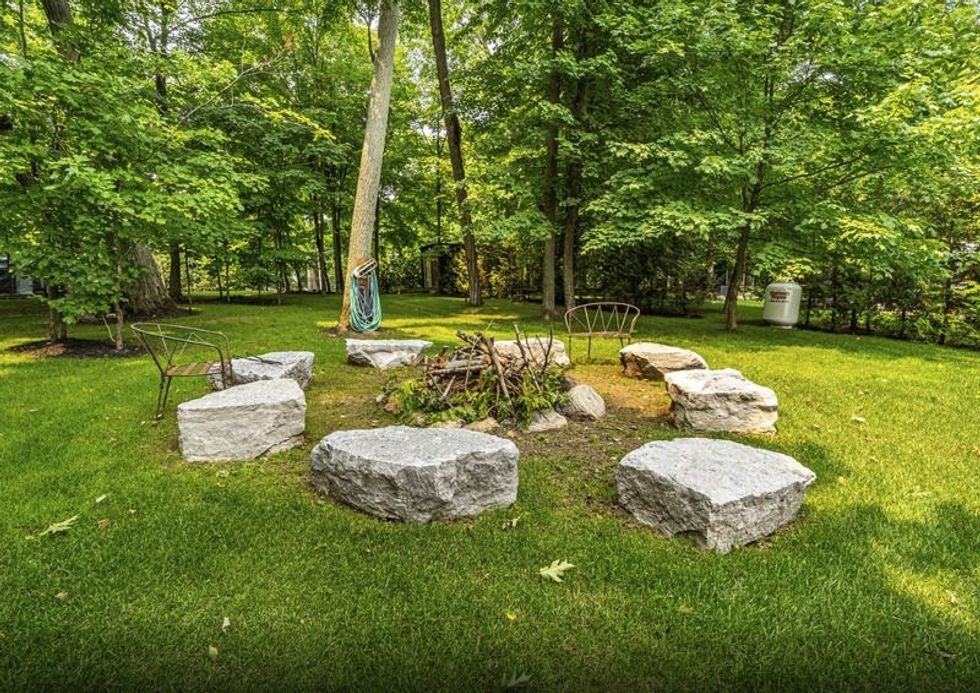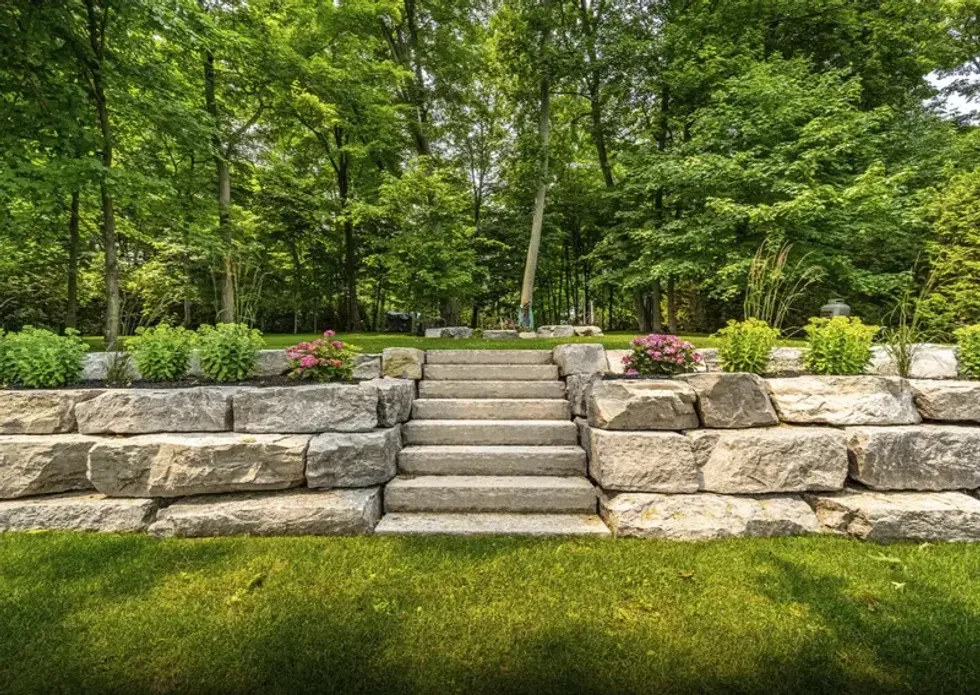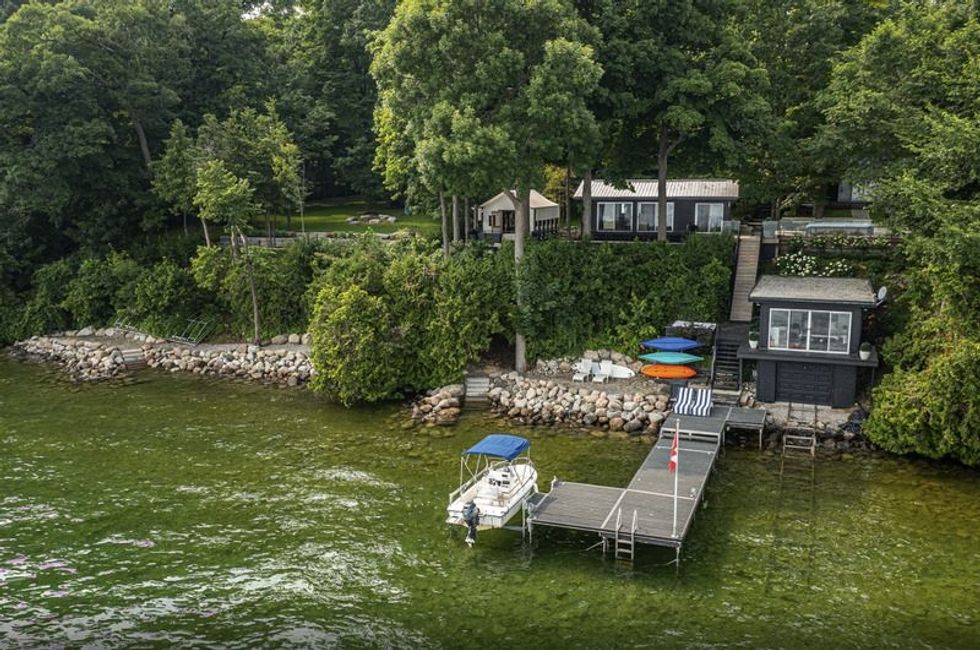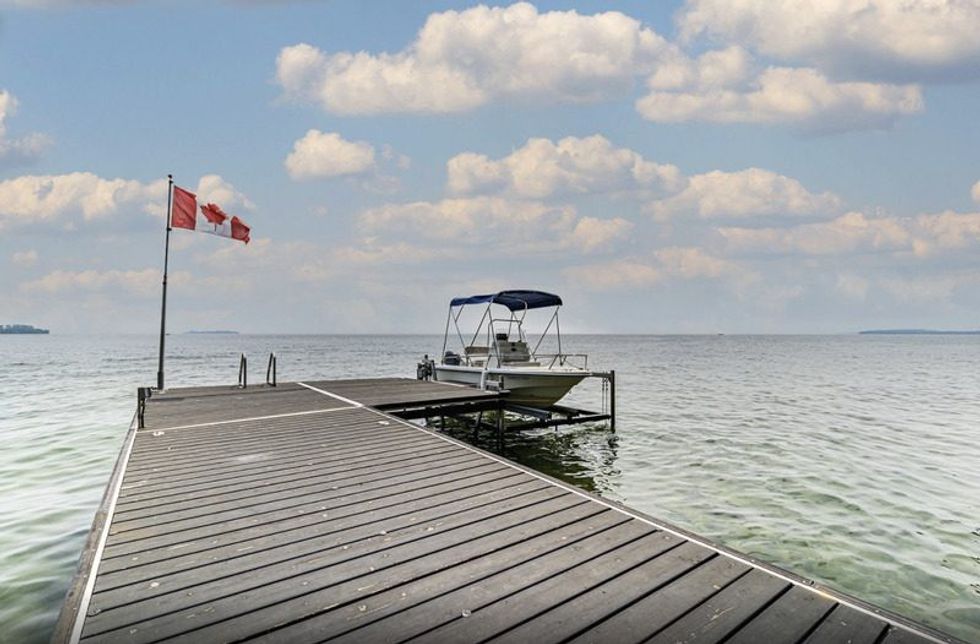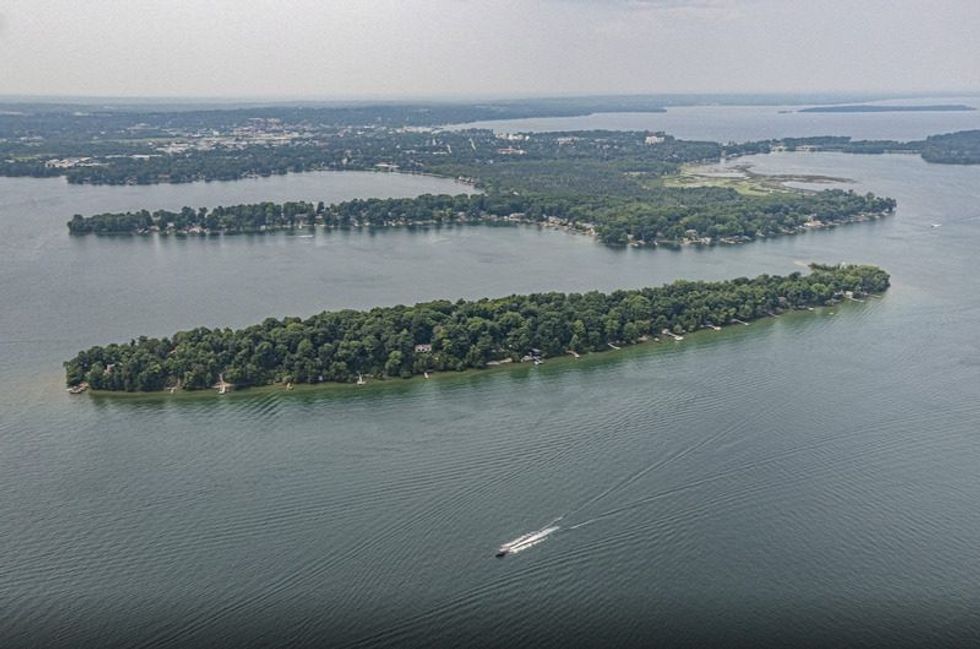 ---
This article was produced in partnership with STOREYS Custom Studio.
Listed Country