By the estimation of many, Kelowna is one of British Columbia's burgeoning real estate markets and destinations, thanks in large part to its abundance of scenic landscapes, tremendous wineries, and slower pace of living.
One wonderful property that's currently on the market serves as a great example of all of that. We're talking about 4122 Bedford Road in South Kelowna.
---
It's quite literally next door to the Tantalus Vineyards and the Kelowna and District Fish and Game Club, while also being a short drive away from several other wineries, Okanagan Lake, and Downtown Kelowna.
The home itself was originally constructed in 1992, atop a sprawling 3.10-acre lot, and is equipped with five bedrooms, six bathrooms, 9,117 sq. ft of living space, and a beautiful garden.
READ: Inside a New Home in Kelowna's The Orchard in the Mission Community
From the moment you pull into the circular driveway that leads to the home, you'll undoubtedly recognize that the custom-designed abode is moreso a proper retreat from the bustle of the city, rather than just your average residence.
Upon entry you're met by a grand staircase, with a 19' x 16' living room on one side and a 14' x 14' dining room on the other. The latter leads into a pantry, which itself leads into a kitchen that features plenty of mahogany wood and marble countertops.
The kitchen is connected to another multi-purpose room -- a little dining nook that overlooks the backyard -- plus another large family room with a brick-framed fireplace and a matrix of windows that (once again) overlooks the yard.
Specs:
Also on the main floor is the stunning primary bedroom, which itself may be bigger than some condos. Imagine, a 21' x 22' bedroom space, an 18' x 12' walk-in-closet, and a 23' x 15' ensuite bathroom that's equipped with a glass-enclosed shower, a standalone bathtub, and a fireplace.
Three additional bedrooms can be found on the upper level of the home, which boasts its own large family room with windows on two sides, serving views of both the front and rear of the home.
Our Favourite Thing
In one corner of the kitchen, there's a door that leads to a small sitting room that would serve as the perfect reading nook. A large sunroof hangs over the room, inviting in lots of natural light, and the space has windows on three sides which provide elevated views of the property. It's small enough to feel cozy, but also large enough for two, and we're simply smitten.
The lower floor of the home could conceivably be where you spend most of your time. If you're wondering why, you only need to consider yet another family room, a second kitchen, the home's second office, the remaining bedroom, a gym, a sauna, a laundry room, and, finally, the main attraction: a 38' x 16' recreation room designed akin to a 18th Century gentlemen's club. This character-rich space is complete with space for billiards, poker, and a wet bar.
Both the main floor and lower floor also offer direct access to patio space that spans at least half the width of the home, finished with a variety of lounge areas -- covered and uncovered, on multiple elevations -- all of which overlook the backyard, the swimming pool, and the nearby wineries.
That's Kelowna for you.
WELCOME TO 4122 BEDFORD ROAD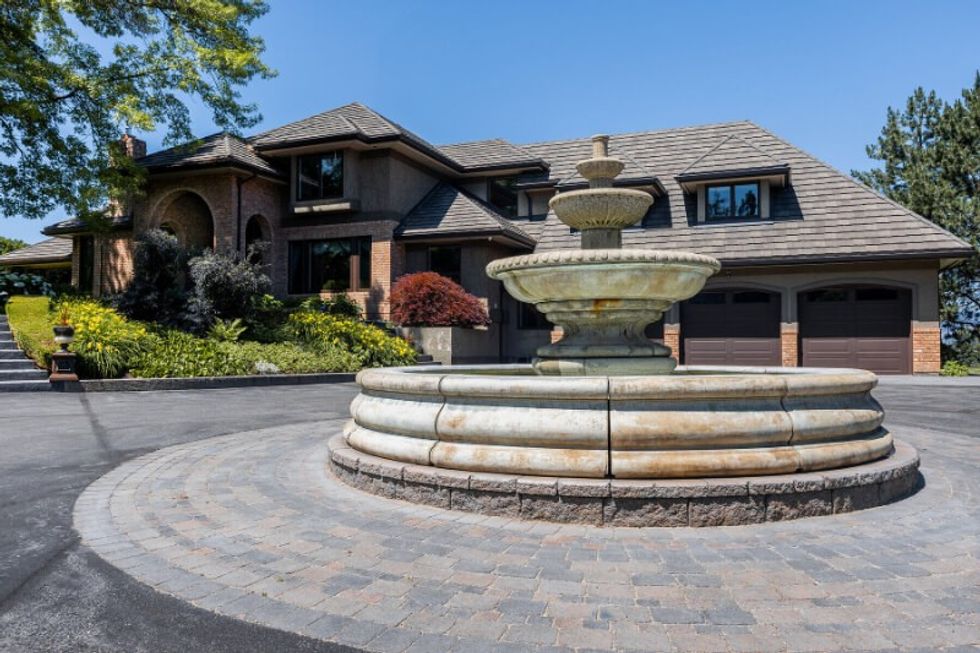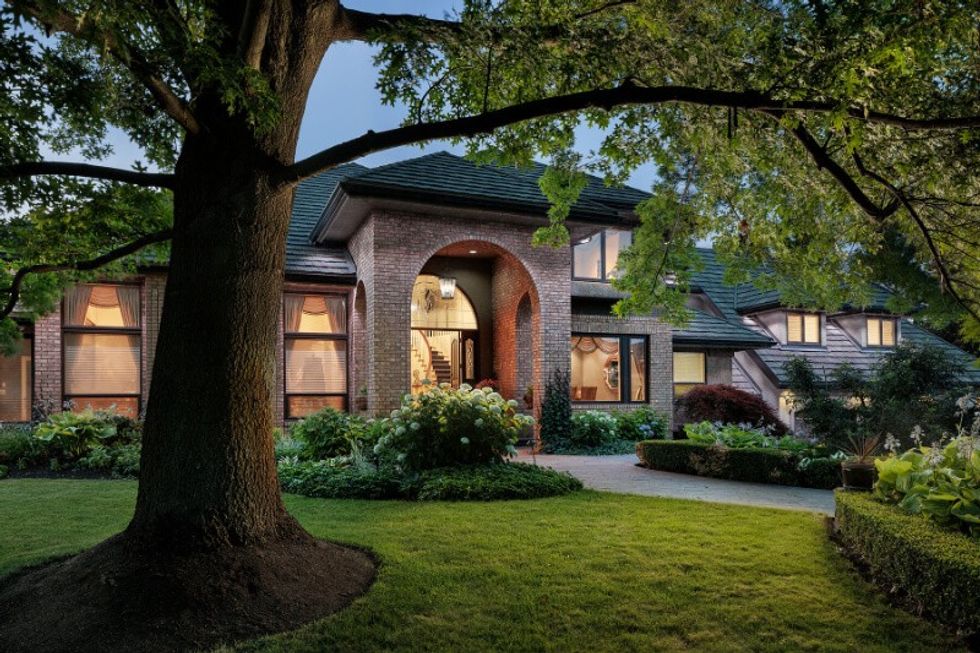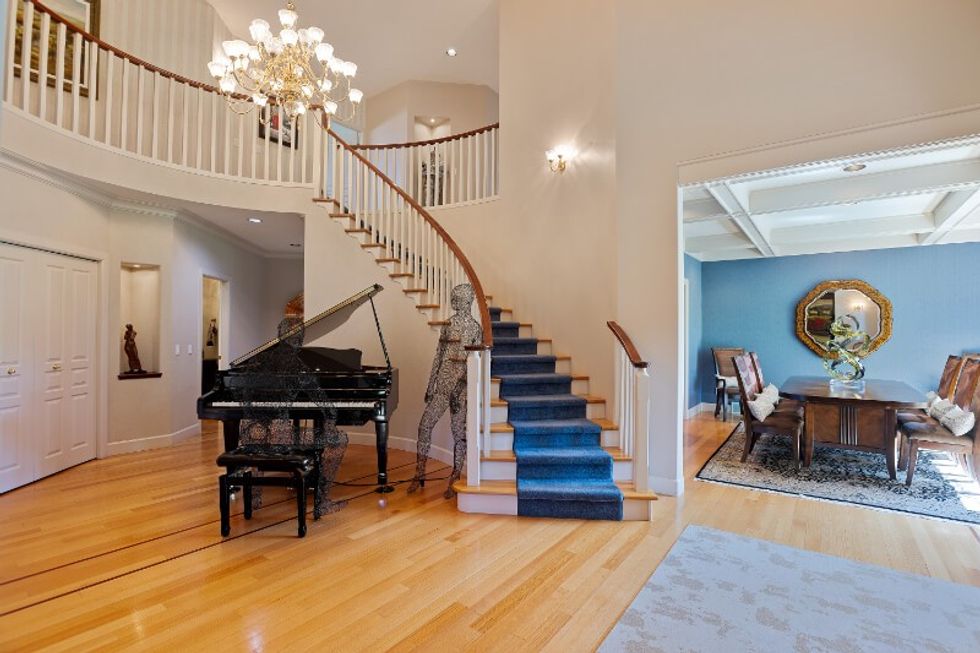 DINING, LIVING, AND KITCHEN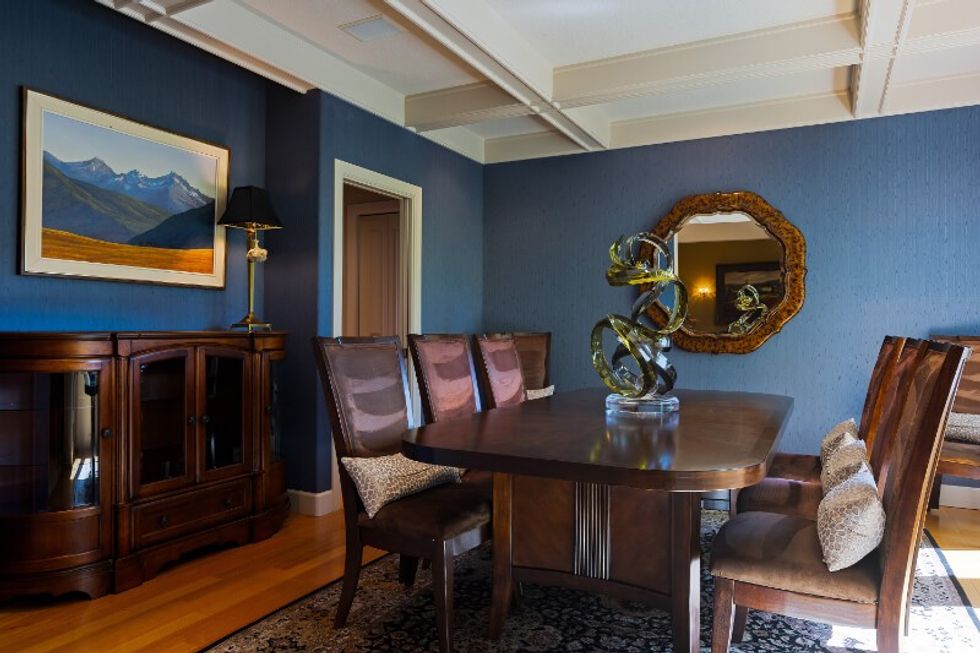 LIVING, DINING, AND KITCHEN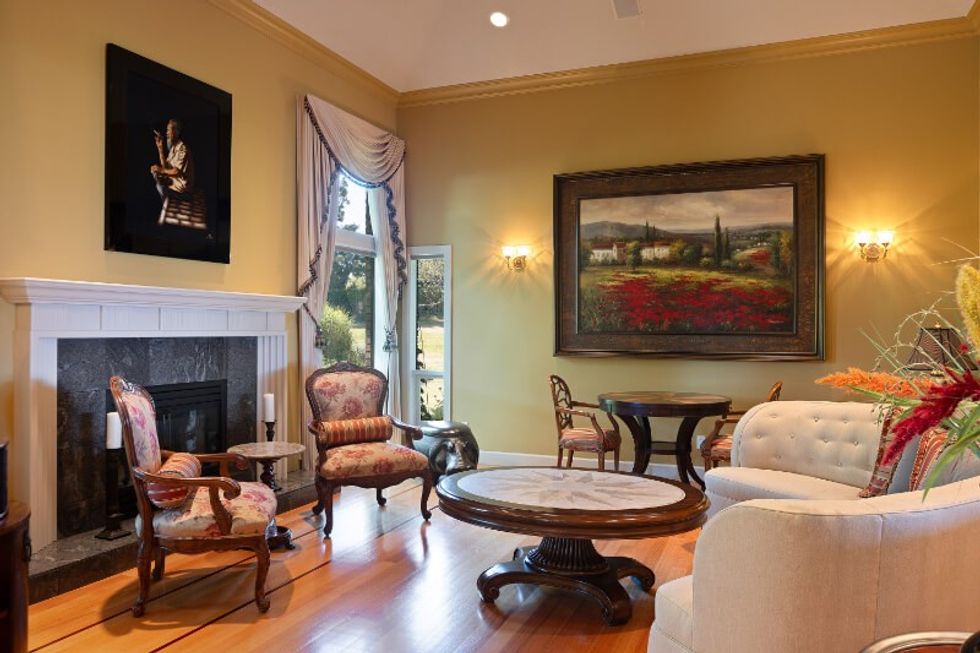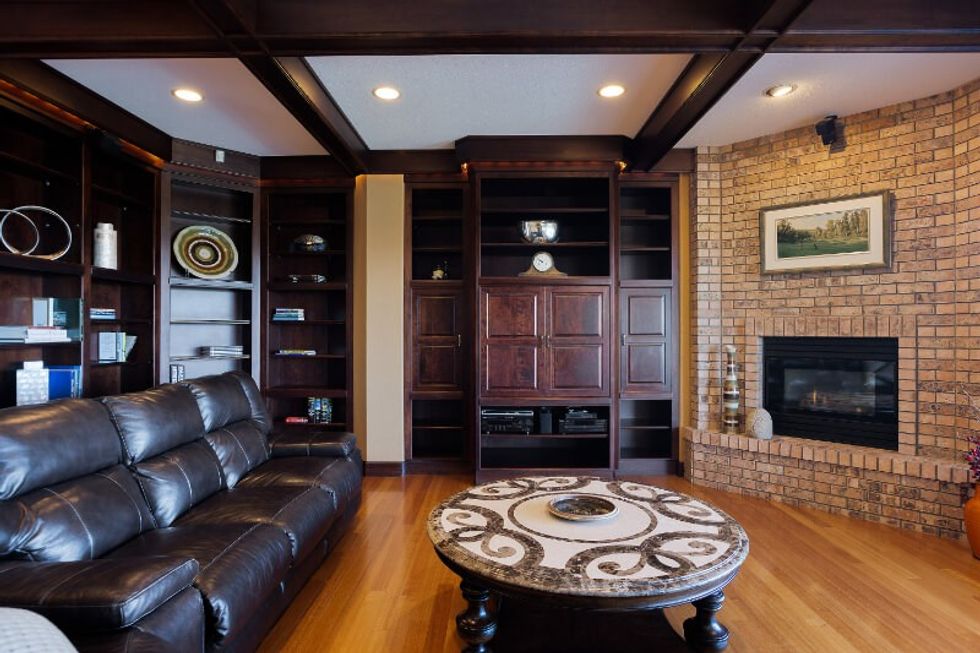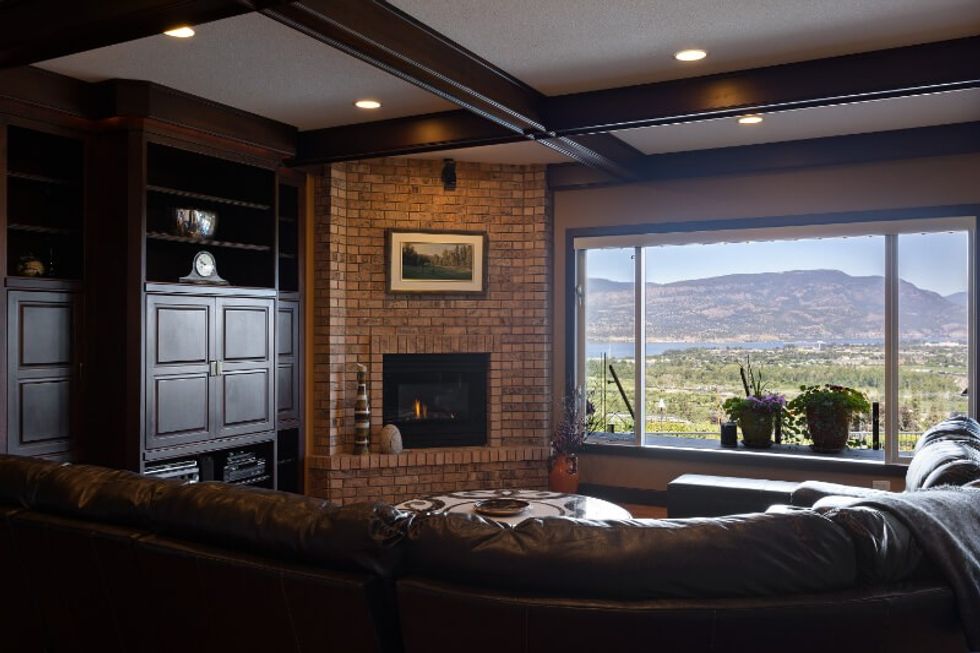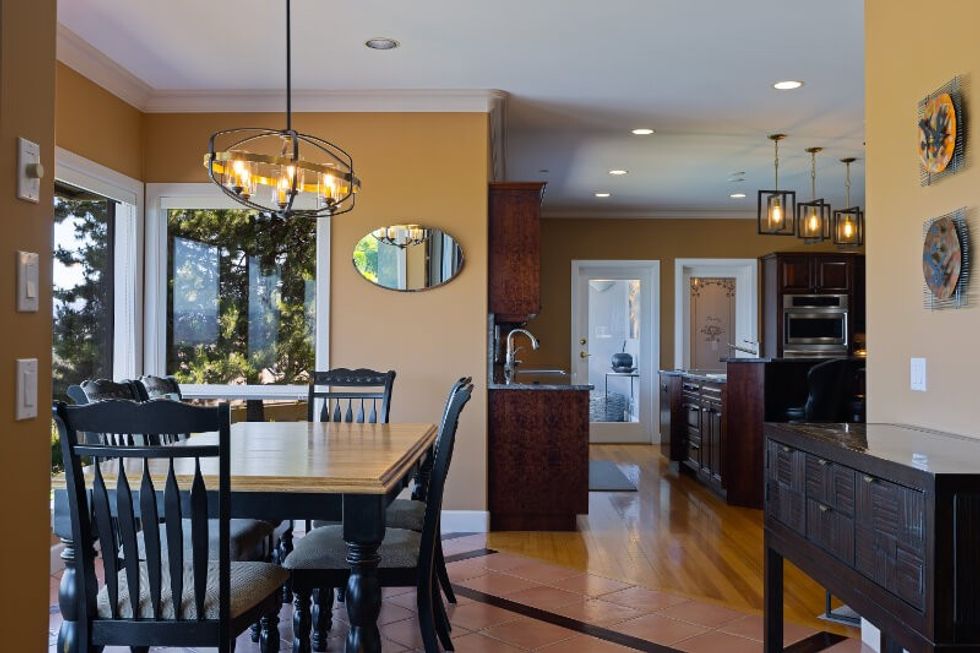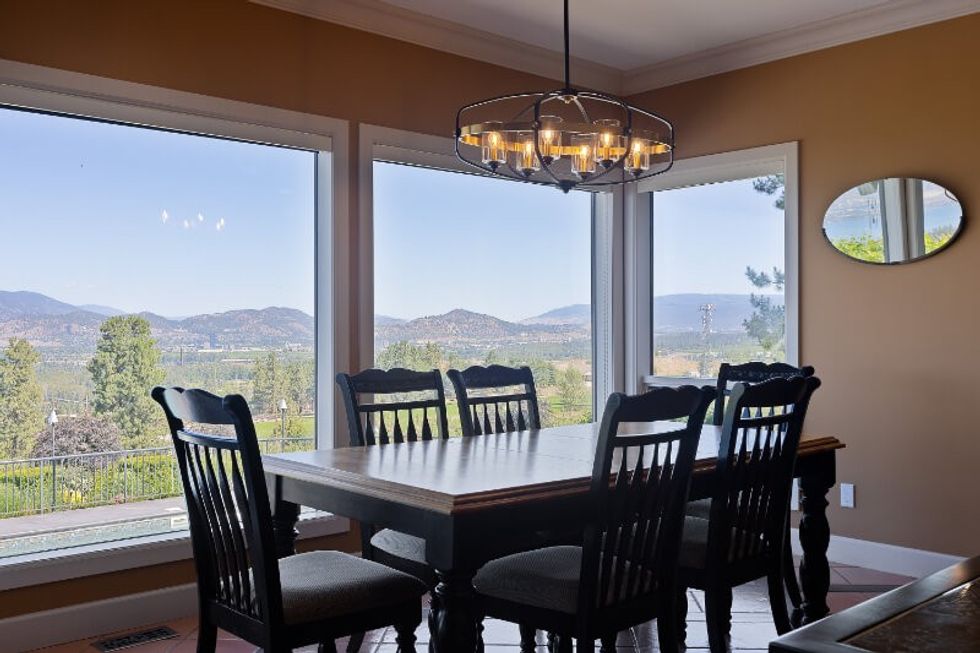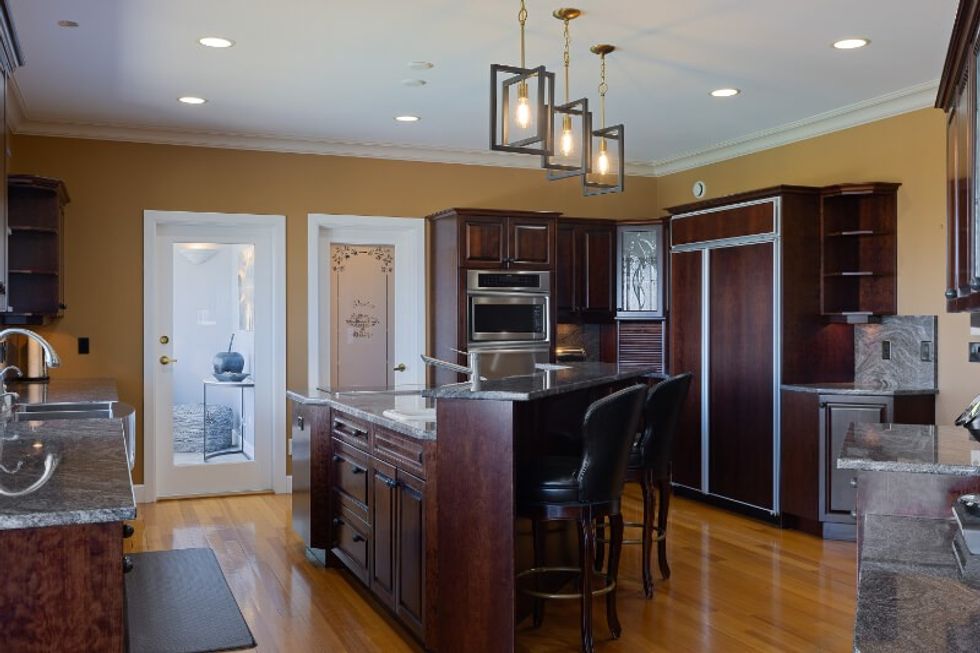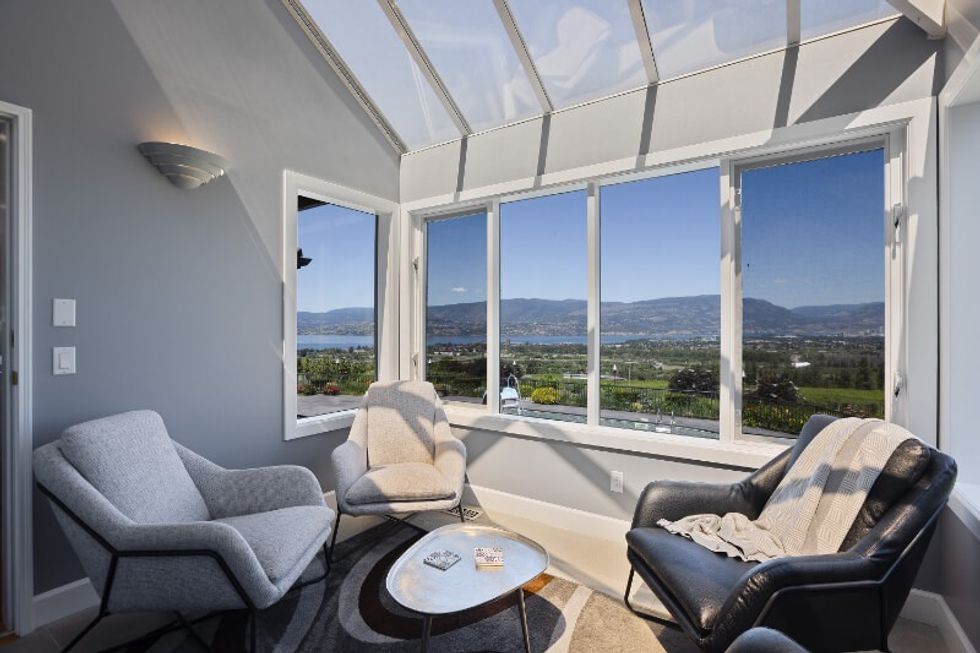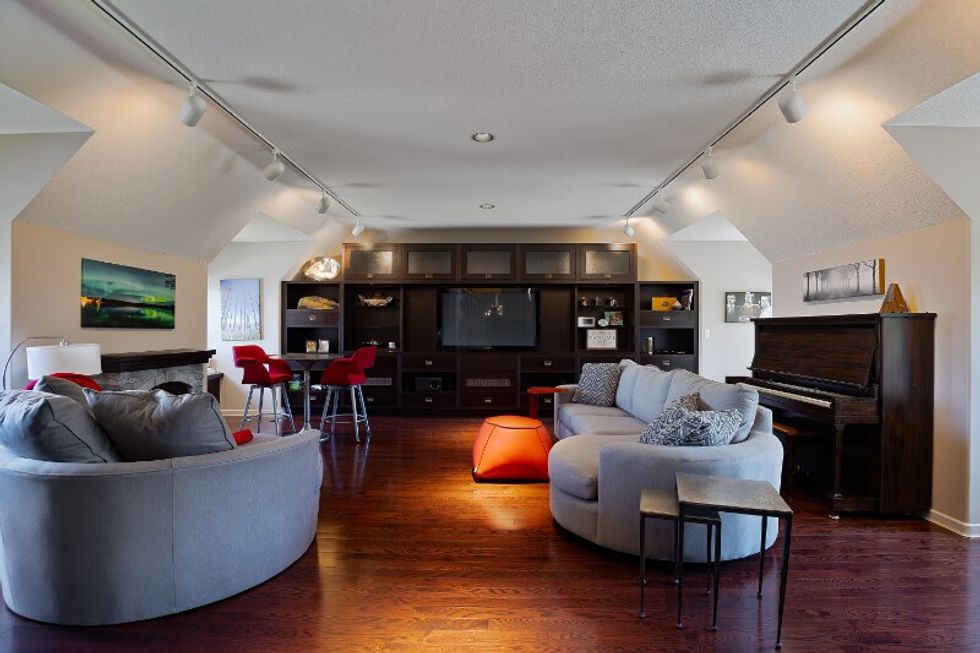 DEN AND RECREATION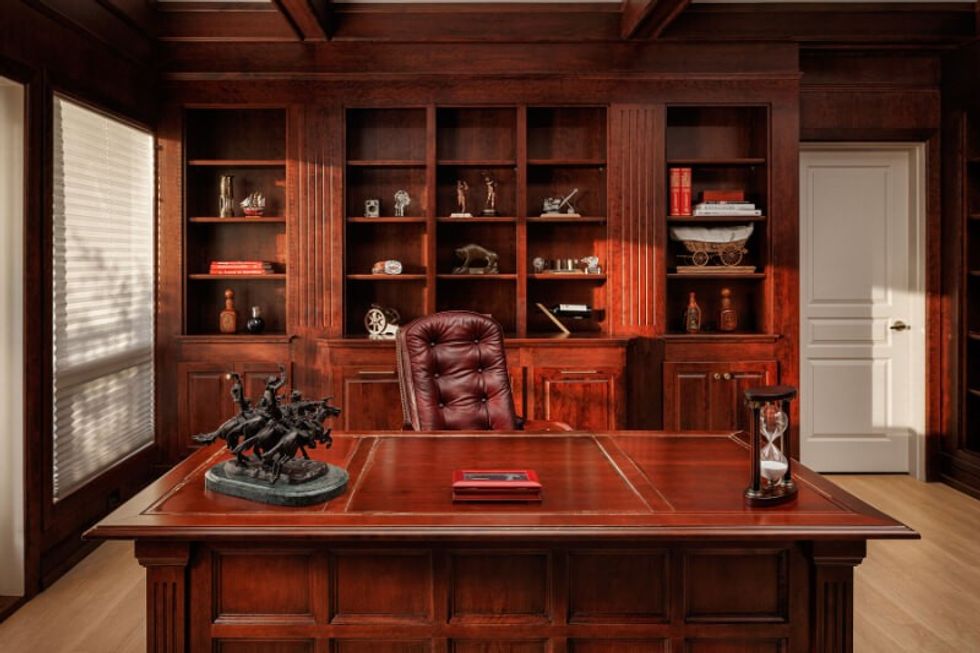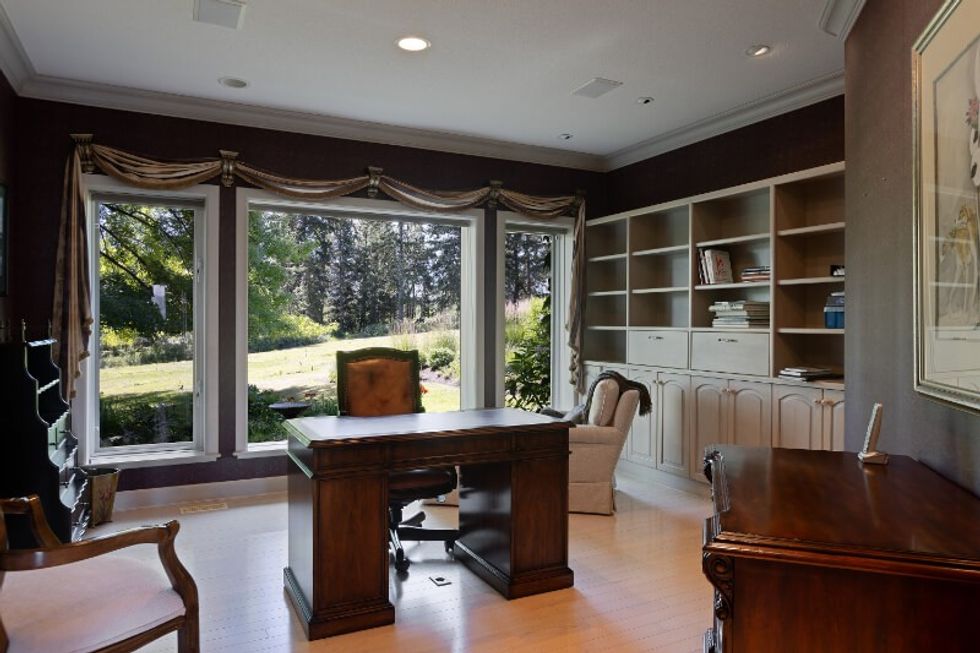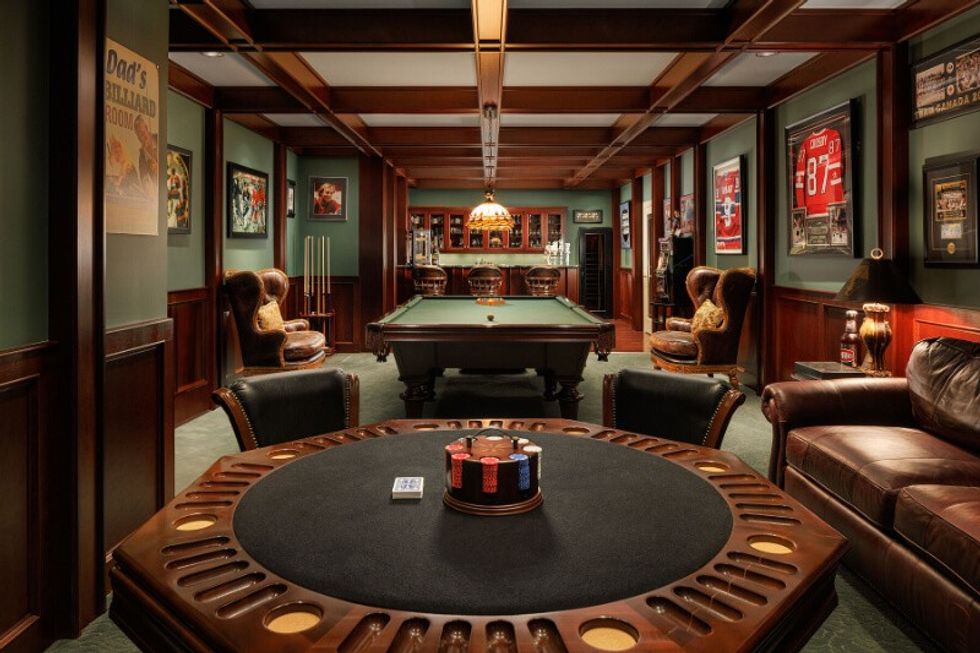 BEDROOMS AND BATHROOMS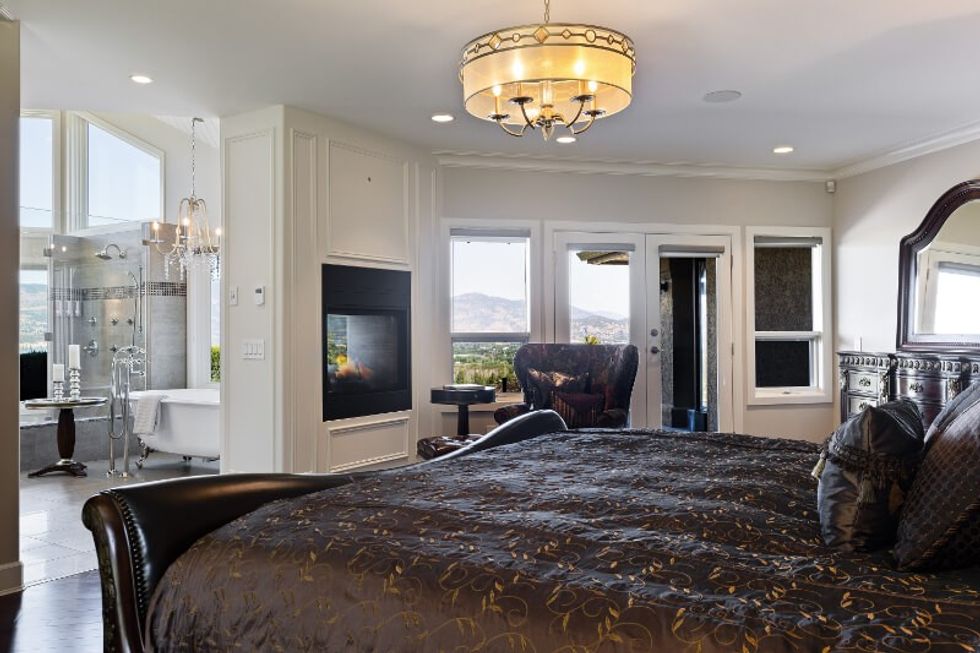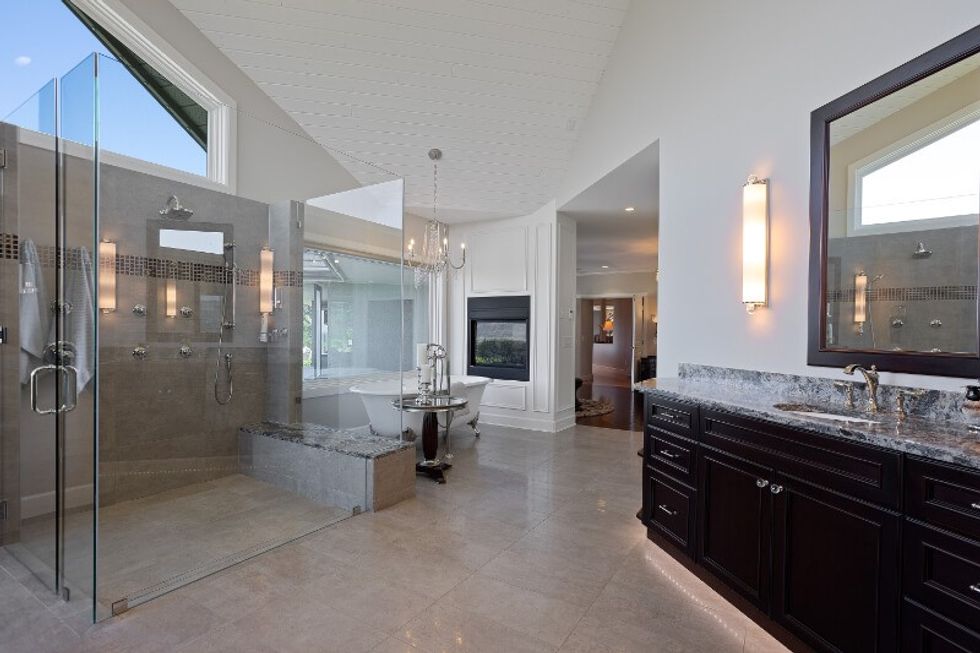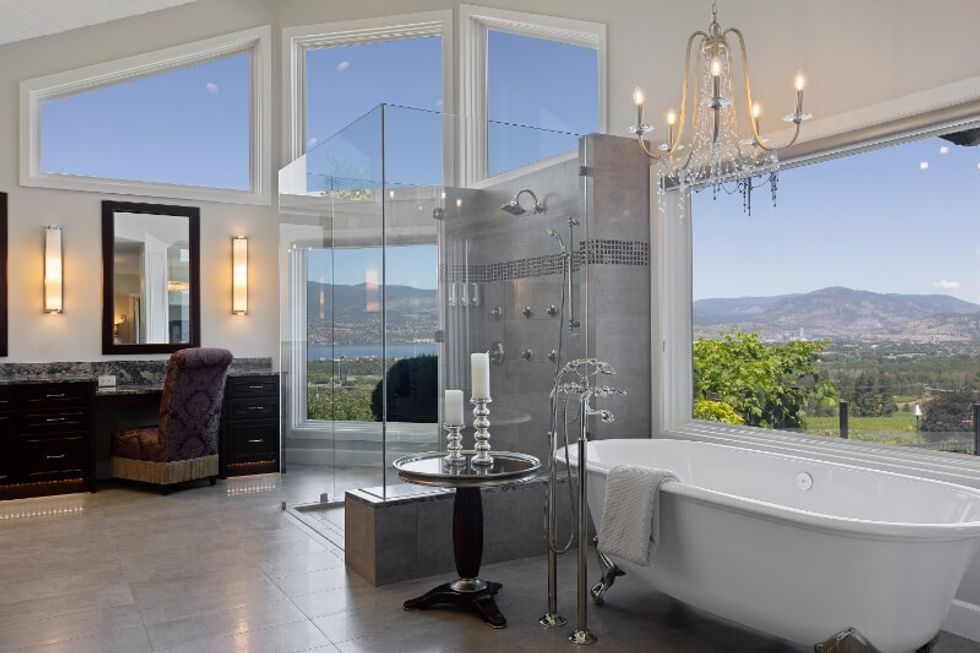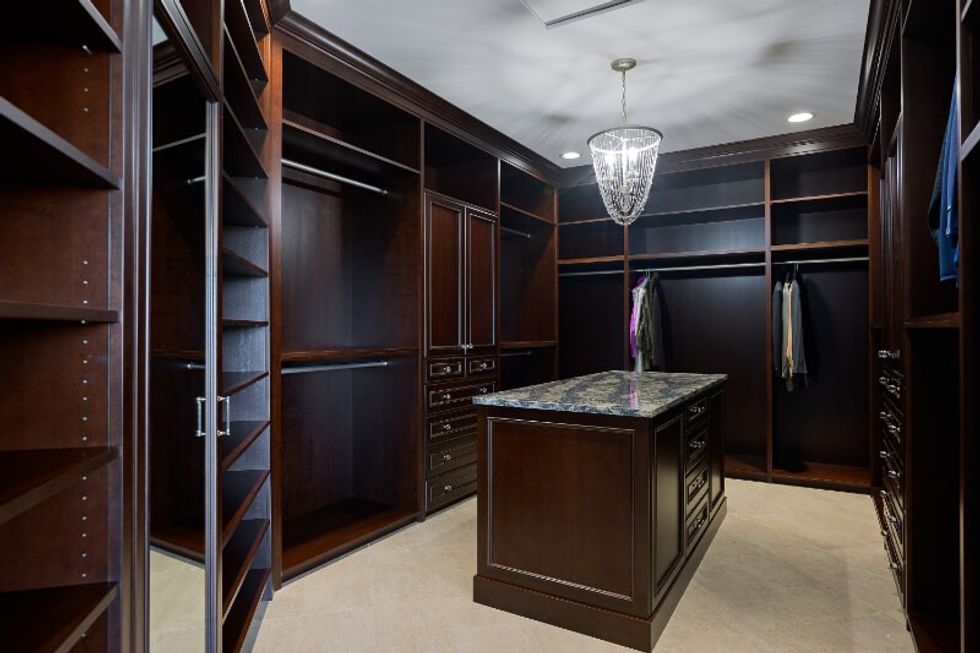 EXTERIOR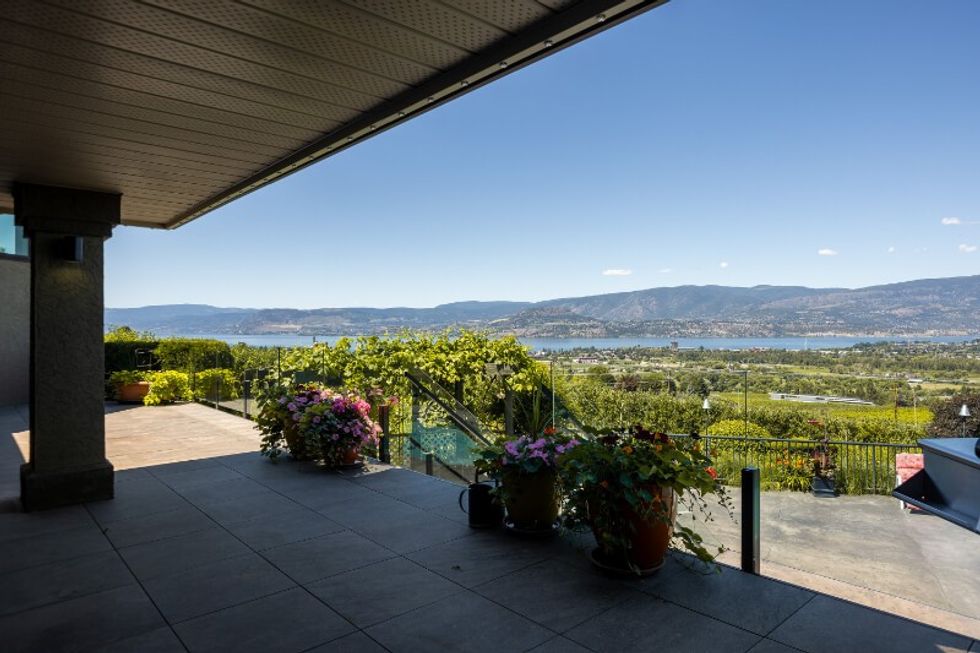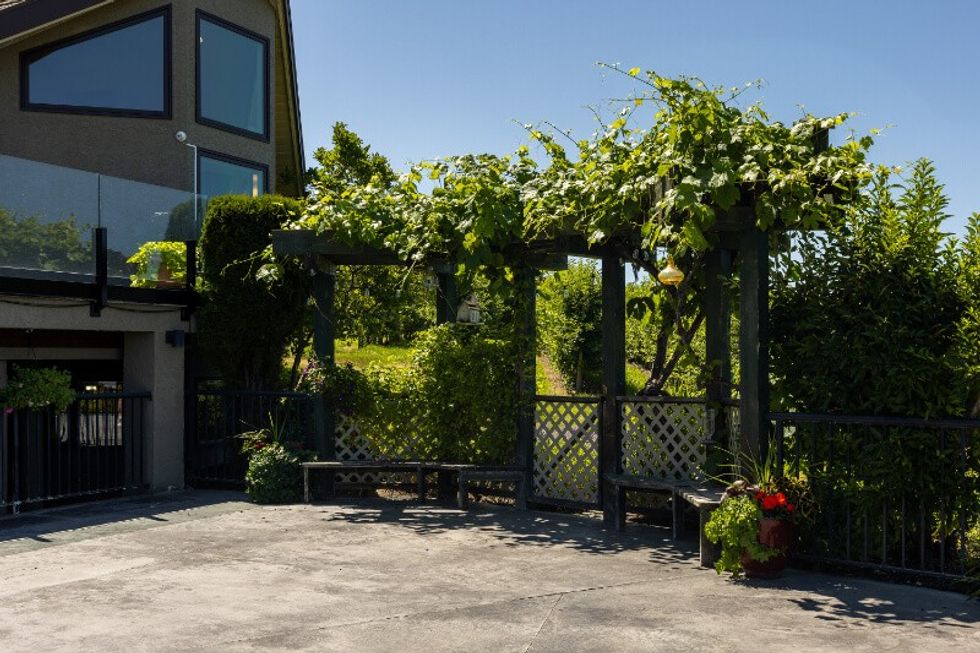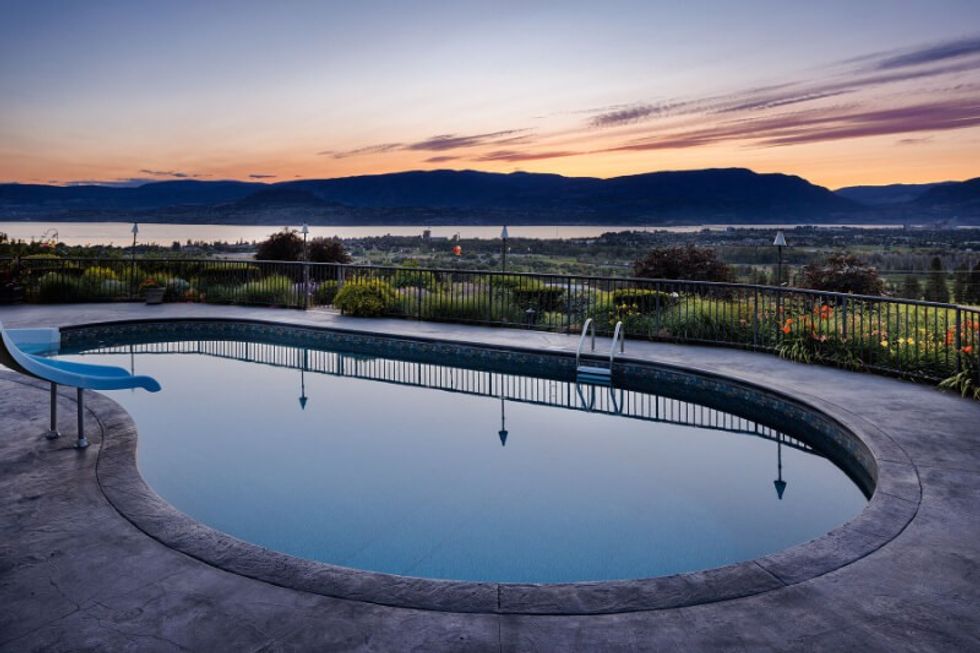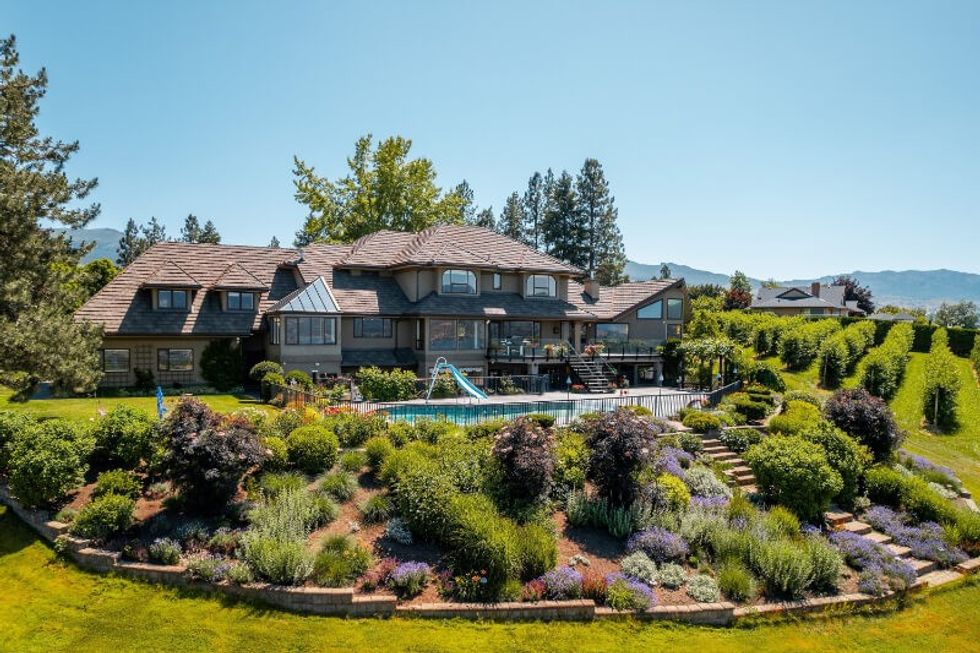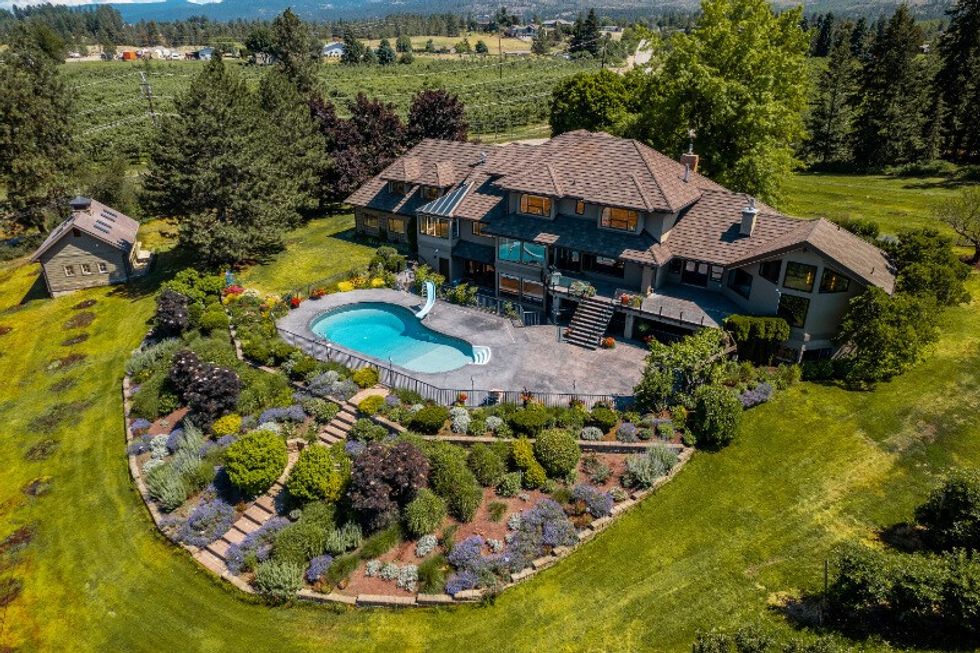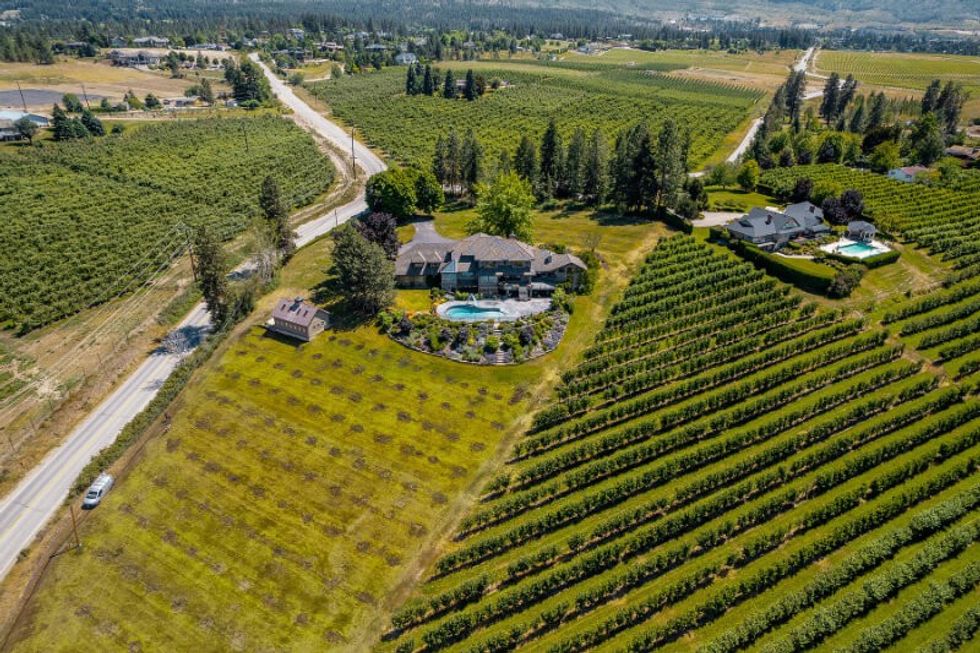 This article was produced in partnership with STOREYS Custom Studio.
Listed Country