If you live in Vancouver, you've probably passed through Robson Square and šxʷƛ̓ənəq Xwtl'e7énḵ Square outside the Vancouver Art Gallery at one point or another -- and you've perhaps felt they offer something beyond your average outdoor public plaza space. That's because of Nick Milkovich.
---
Based in Vancouver, Nick Milkovich Architects also designed the Canada House buildings by Southeast False Creek, which housed Team Canada during the 2010 Winter Olympics, as well as the stand-out Erickson building near BC Place. Wouldn't it be nice to own a home designed by such an architect?
Currently on the market for $8.9M, the abode at 4055 Marine Drive in West Vancouver is one of a very-small handful of homes that Nick Milkovich Architects have designed, and it is not lacking in architectural significance. (On Google Maps it's literally titled "Architectural Masterpiece.")
Originally built in 2018, this modern home features three bedrooms and four bathrooms across a total of 4,090 sq. ft of space, and looks like something between a home and a meticulously-designed art gallery.
READ: There's a World-Class Recording Studio Inside This $6.9M Manor in Surrey
According to Nick Milkovich Architects, "the north entry court defined by the perimeter hedges and cedar fencing is a pattern of concrete and soft landscaped ribbons" and "the base of the birch trees which announce the glass enclosed entry hall is seeded with flat black stones to contrast the white bark of the trees, which when lit at night are part of the interior."
The front door is 10-feet high and part of a larger two-storey entry hall made of stainless steel, which has also been used for the Schweiss garage door. That two-storey atrium space "acts as a lantern to the north landscaped garden, containing privacy hedges of laurel and evergreen magnolias, ground covers, and a grove of birch trees highlighting the vertical entry hall," the architects say.
Specs
Address: 4055 Marine Drive
Bedrooms: 3
Bathrooms: 4
Size: 4,090 sq. ft
Lot size: 10,890 sq. ft.
Price: $8,900,000
Additionally, "the hall containing the stairs to the upper and lower levels becomes a window to the north garden, becoming dramatic with night lighting." Both levels are also equipped with an expansive deck along the entire south side of the building, with views of Point Grey, UBC, the ocean, and the surrounding natural landscape.
---
Our Favourite Thing
Homes with a great view are not that uncommon, but a home with a great view and expansive balconies is a step above. The front side of this home boasts a balcony, too, but the ones on the rear side of the home -- facing the ocean -- are quite unique in that they run along the entire side of the building and connect various rooms, acting as both a walkway and a tremendous place to take in those ocean views.
---
Inside, the home is adorned with top-of-the-line finishes and features, such as steel columns, cross-laminated timber panels, floor-to-ceiling windows, and a Luxembourg sliding windows and door system.
The architects describe the home as one with a "minimalist composition" and it's clear that was achieved while simultaneously maintaining maximum architectural character.
WELCOME TO 4055 MARINE DRIVE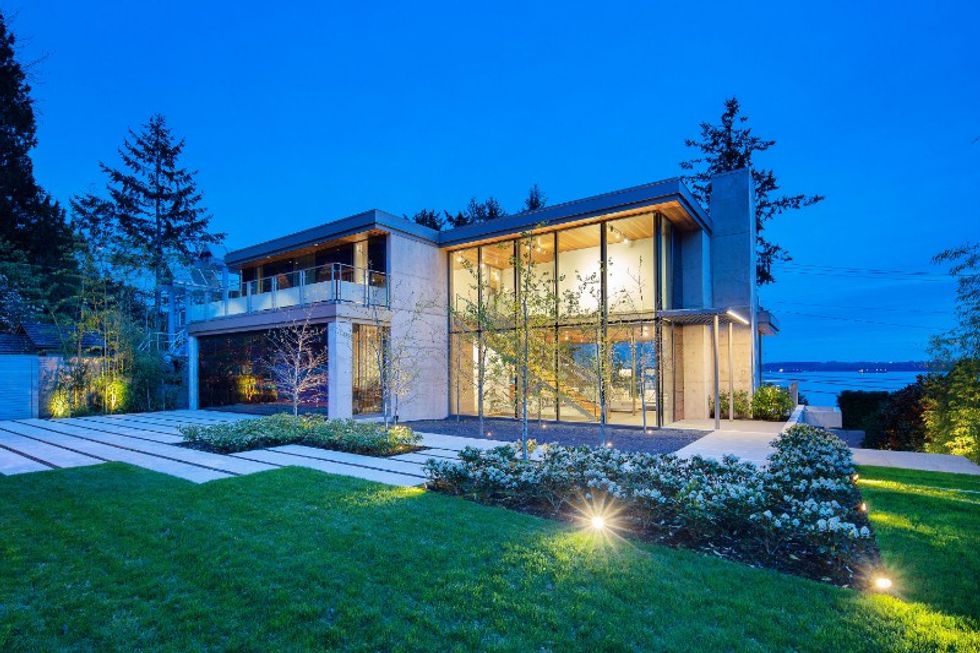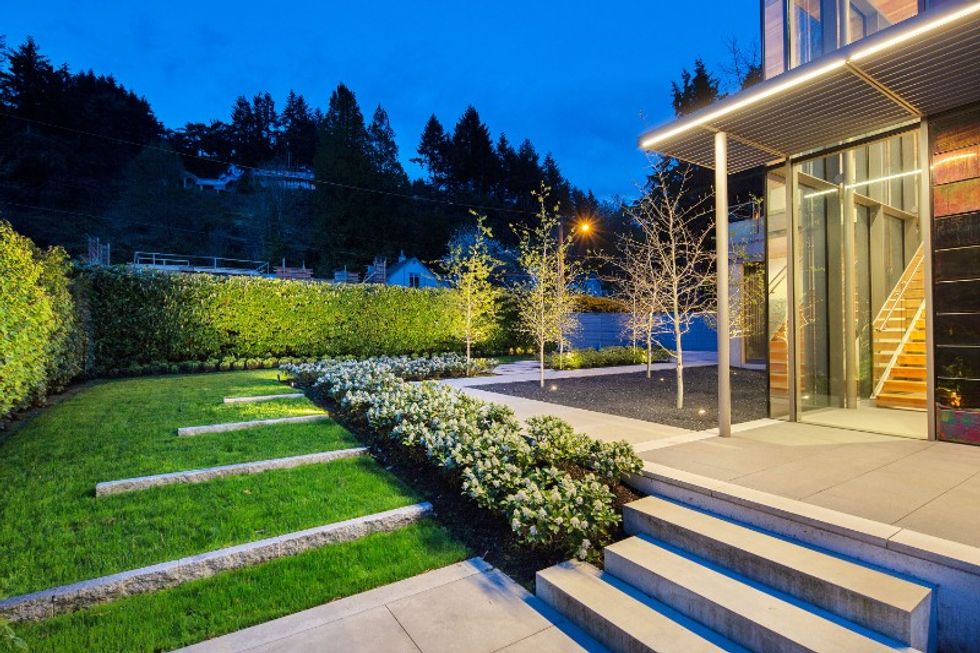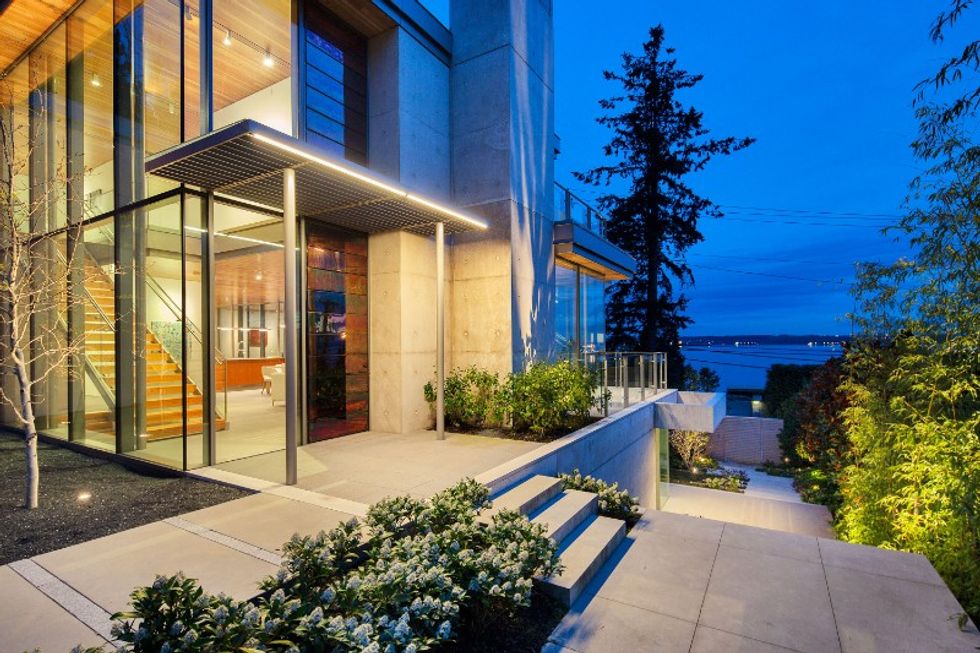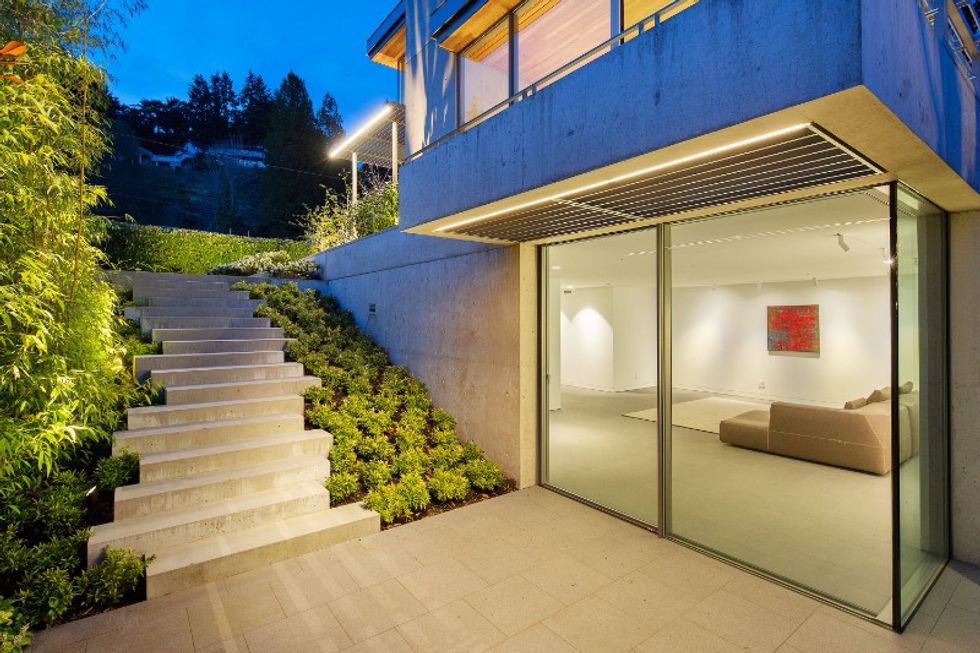 LIVING, KITCHEN, AND DINING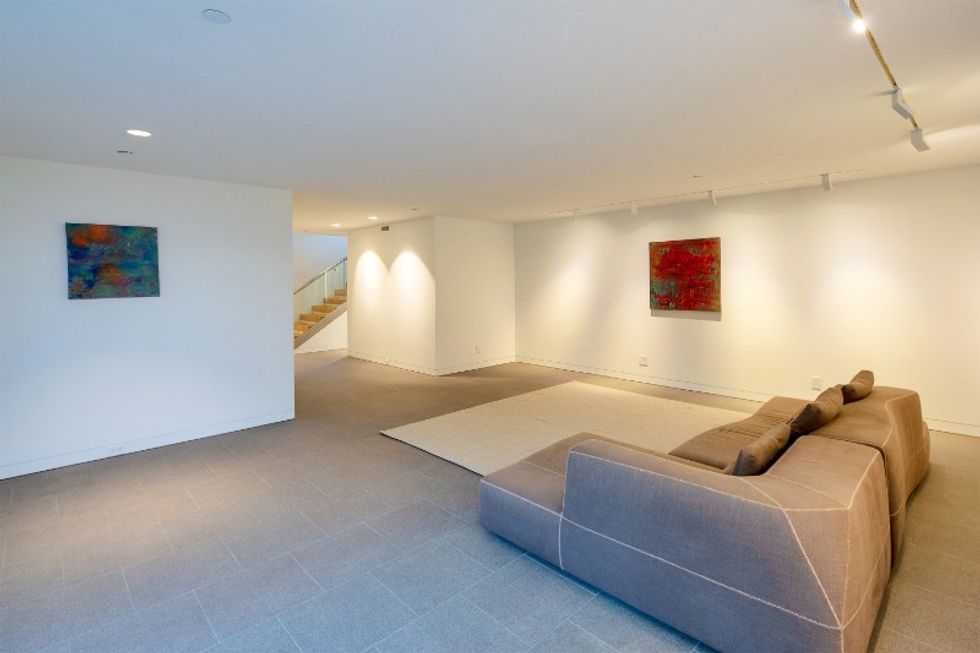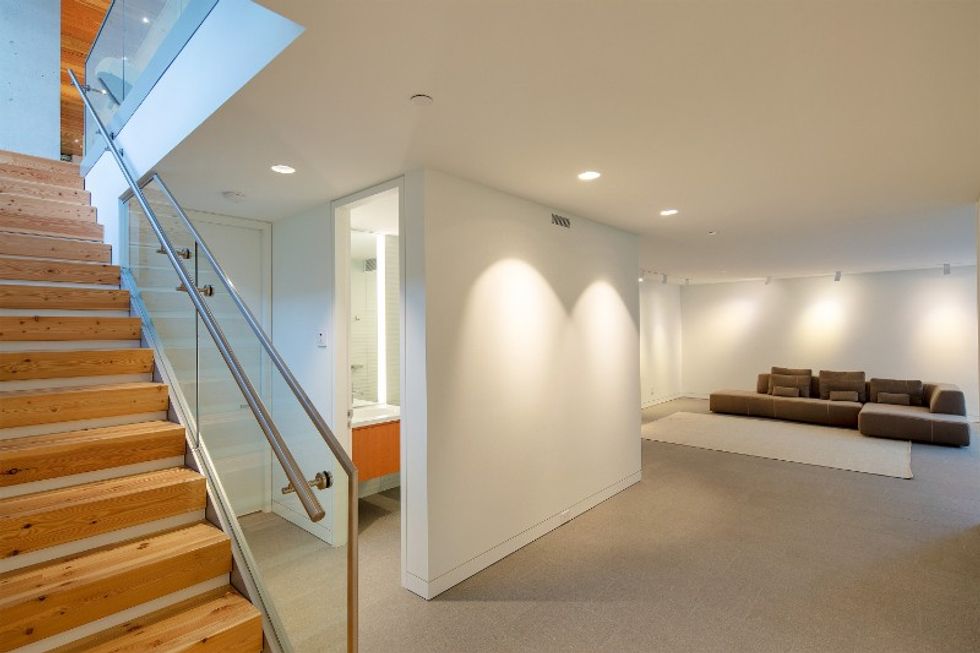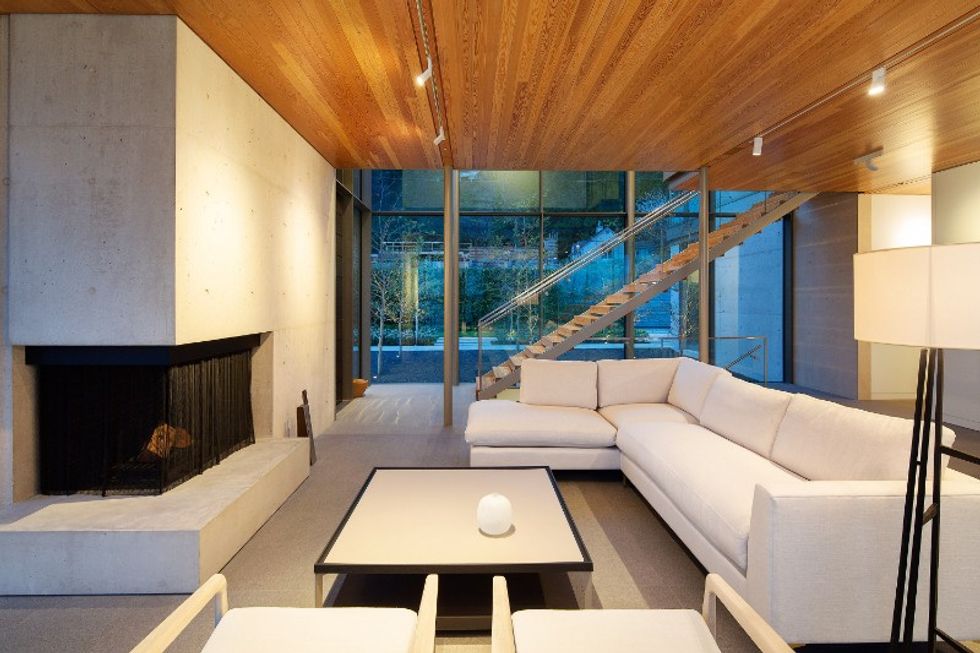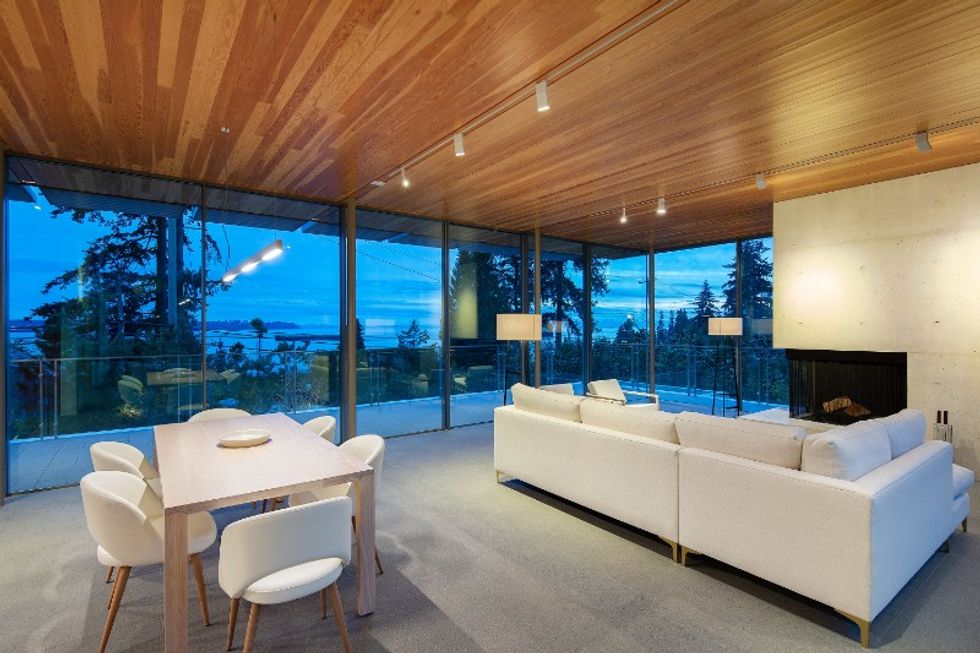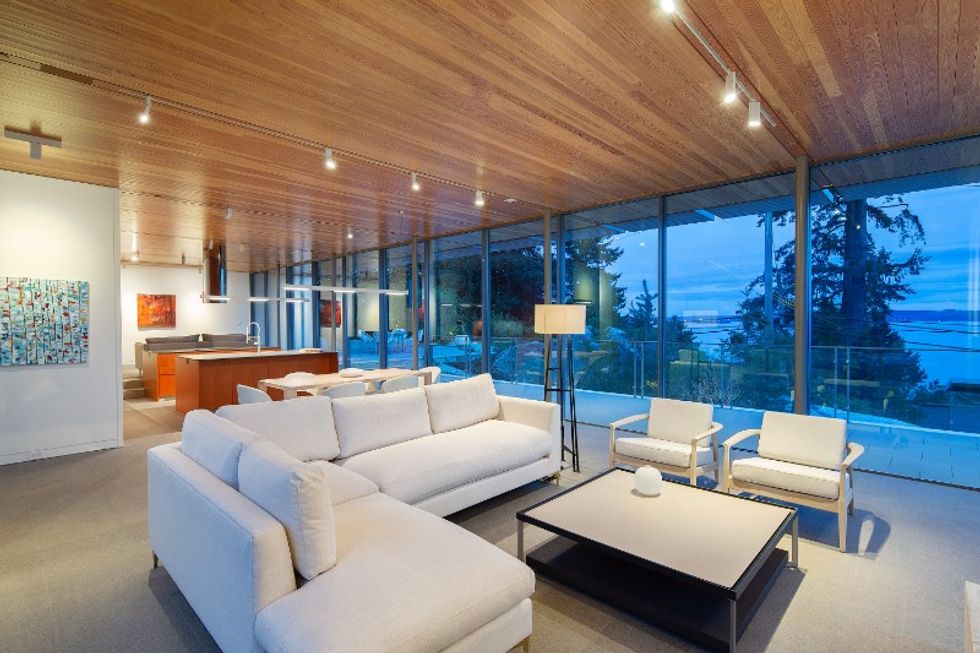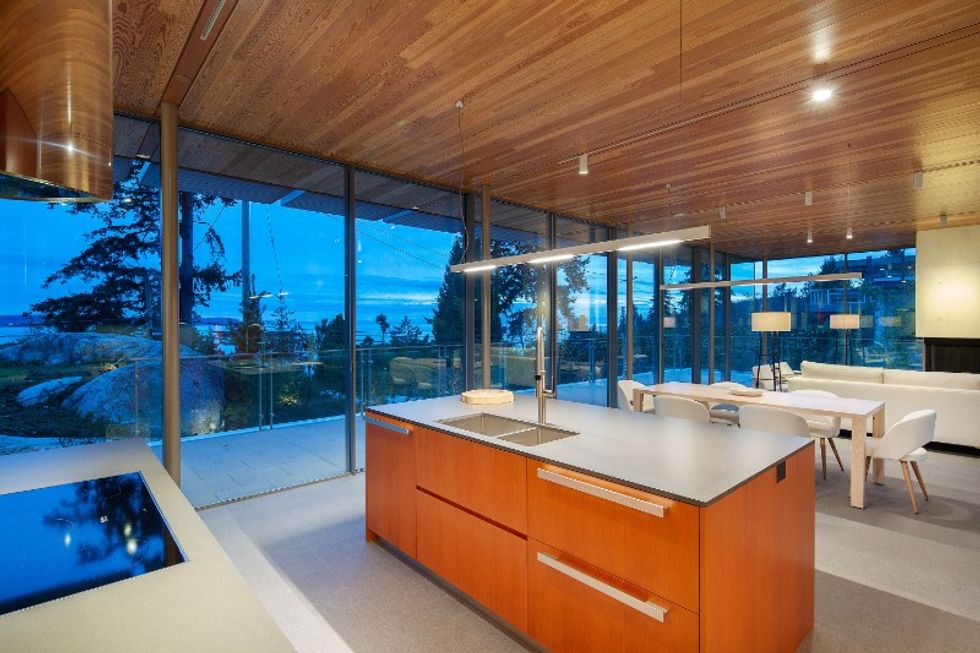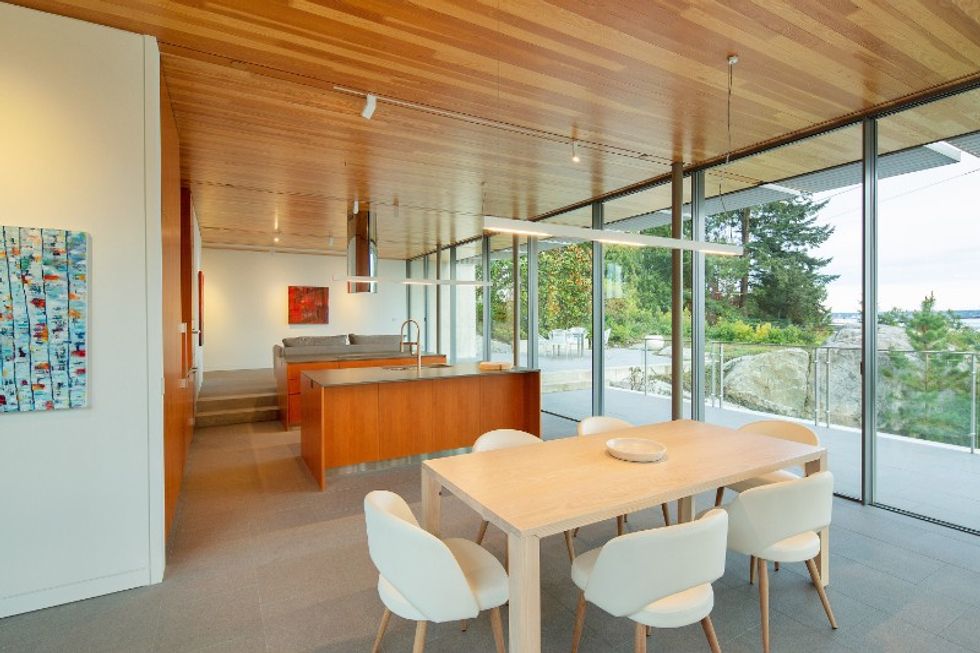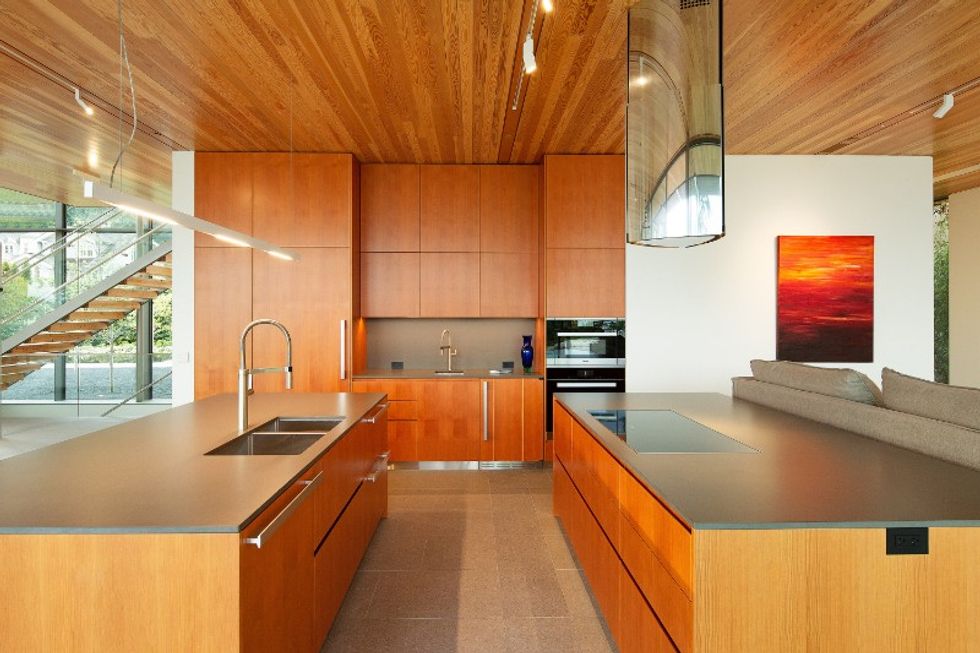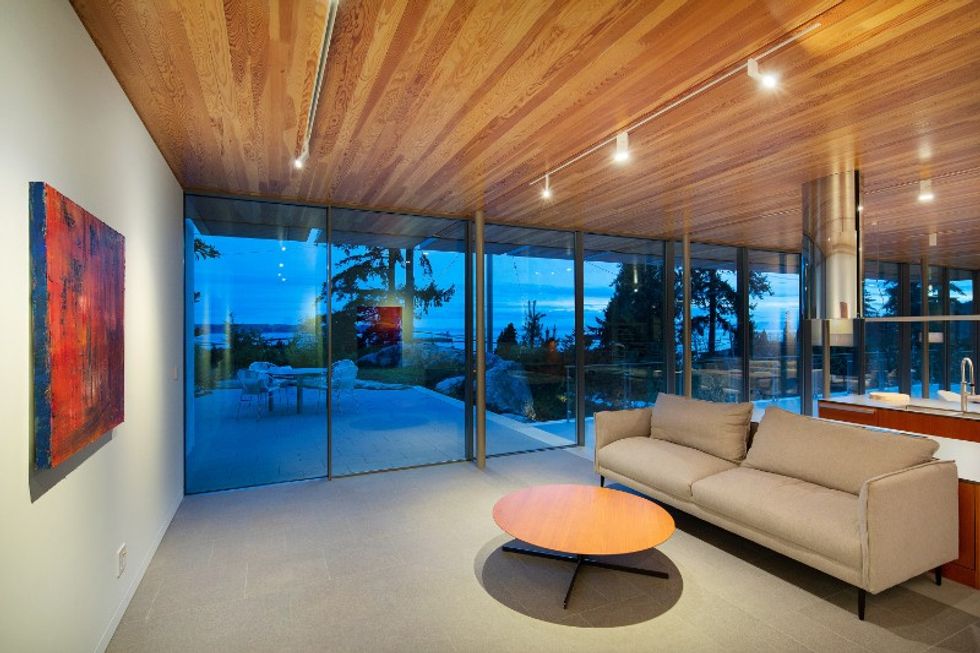 BEDROOMS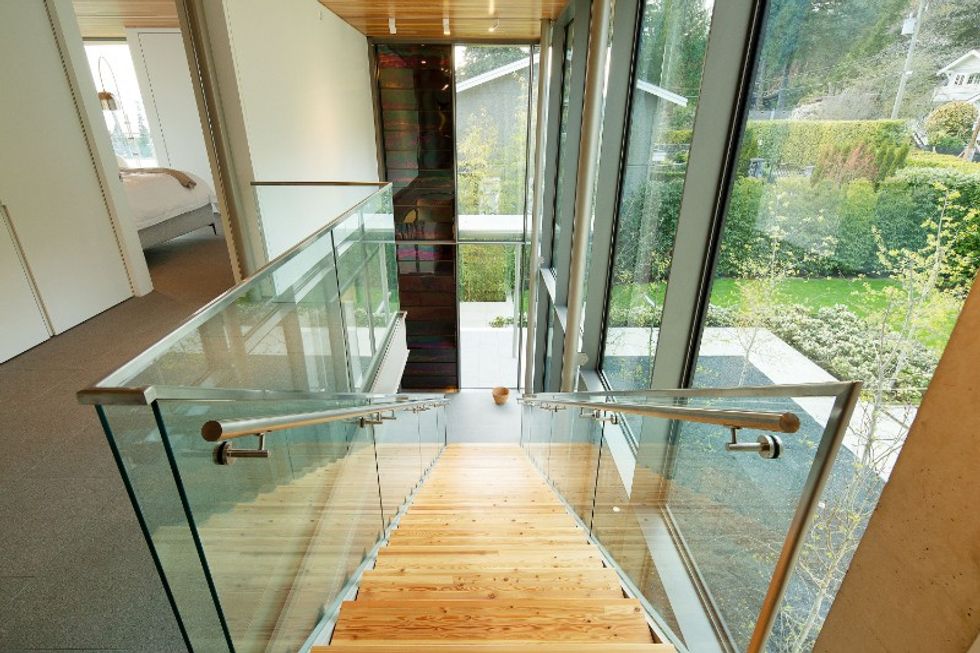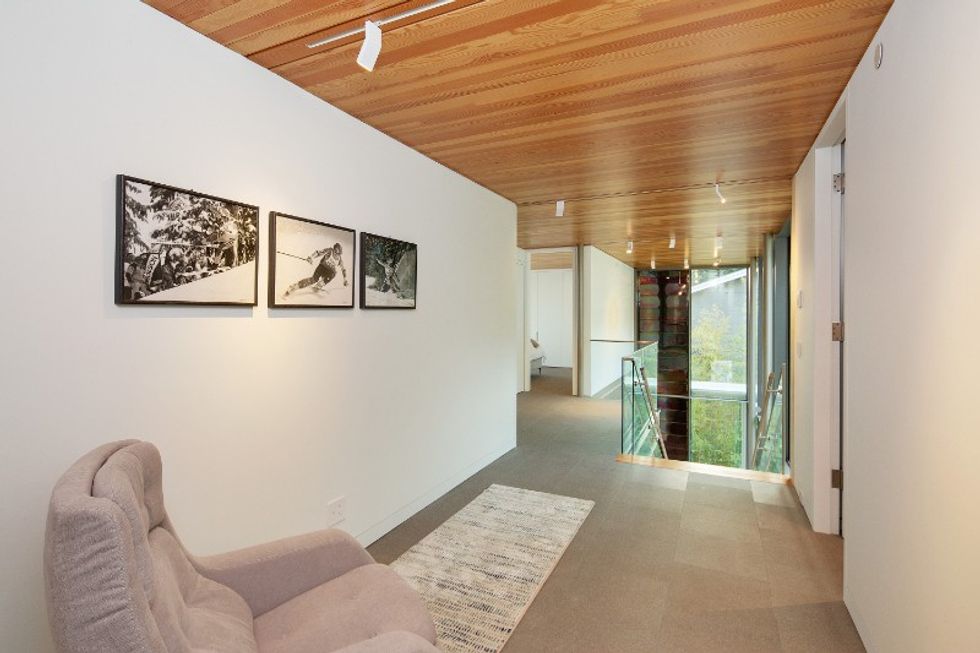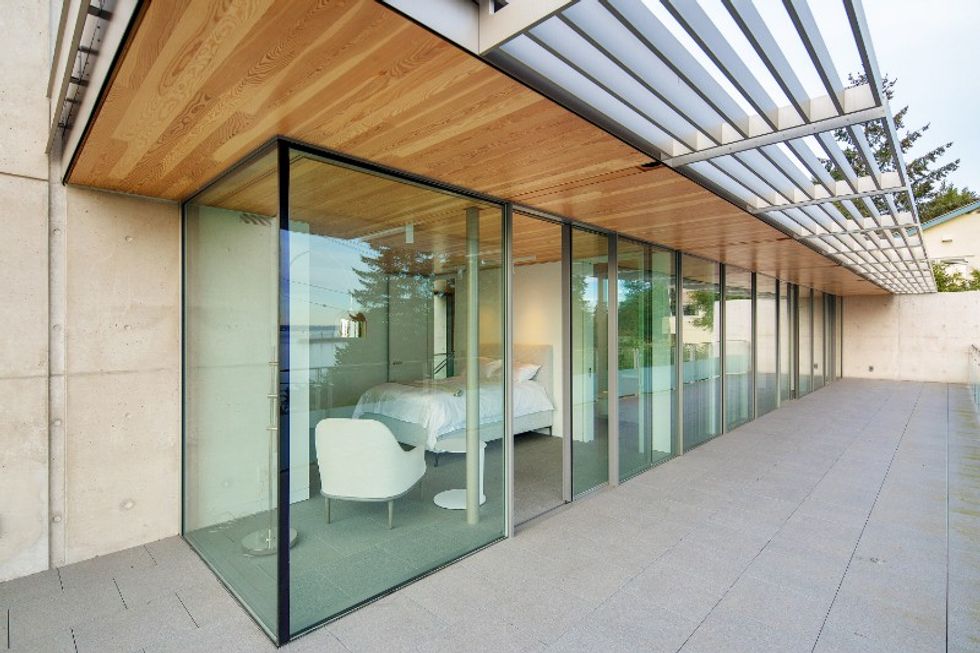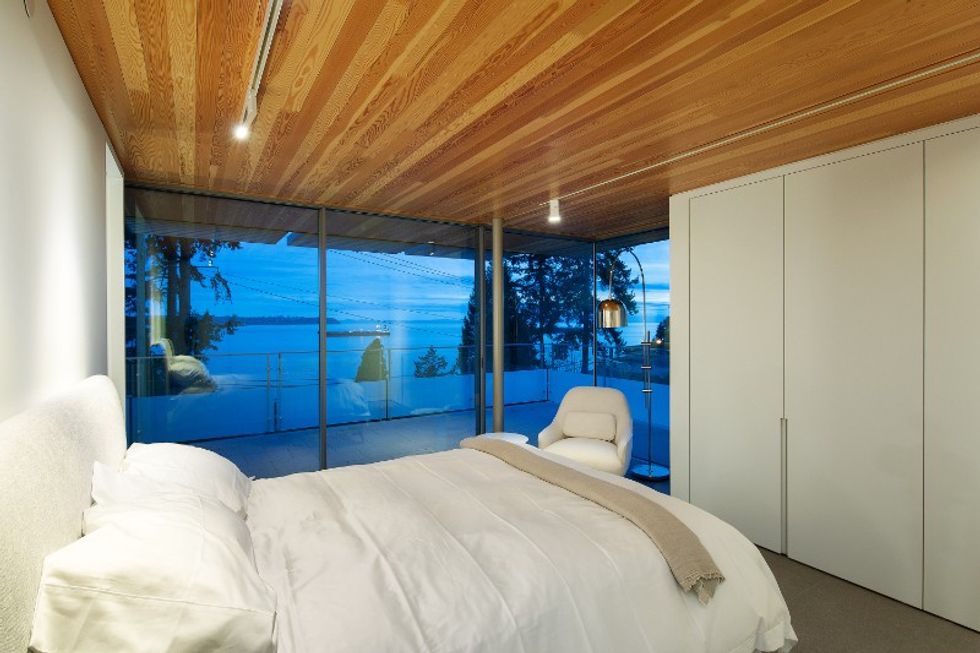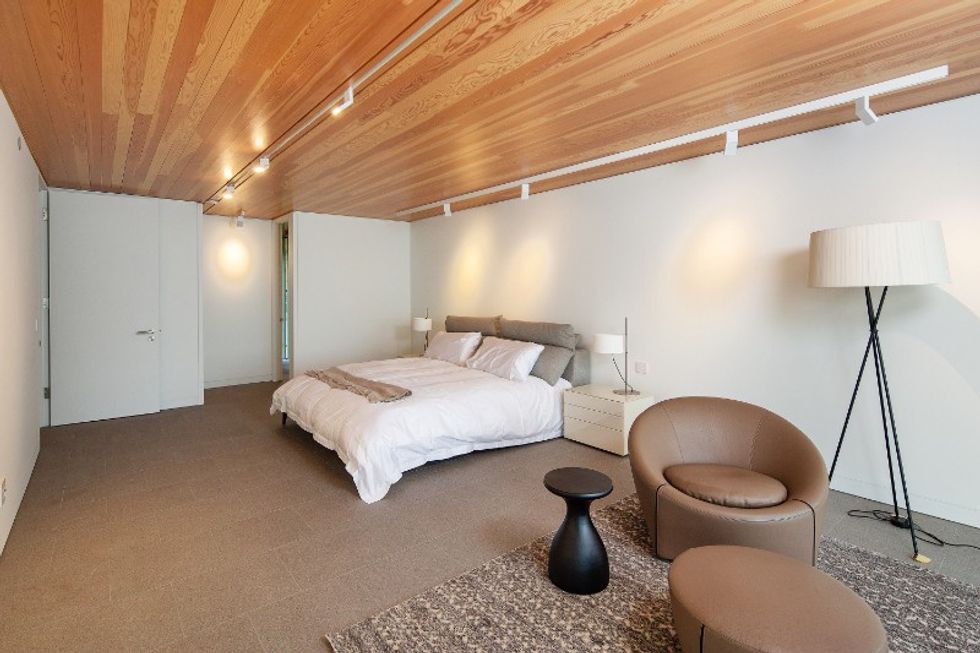 BACKYARD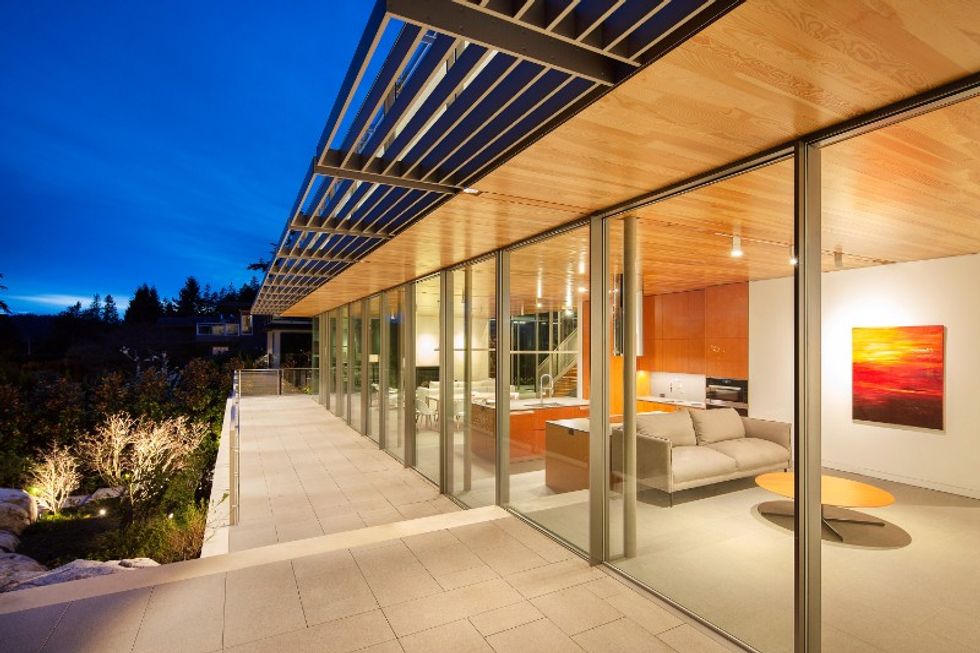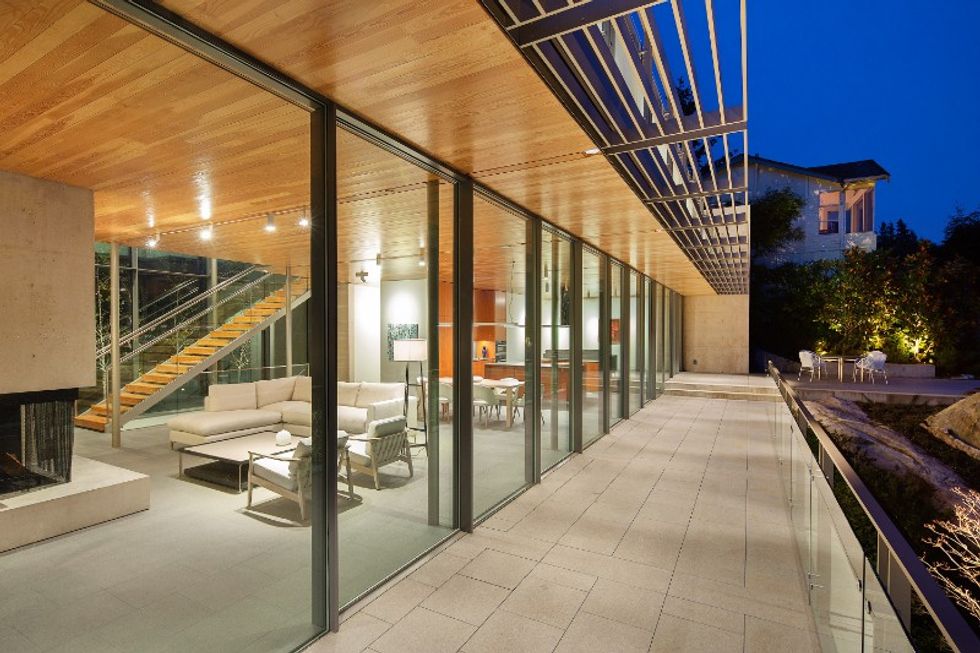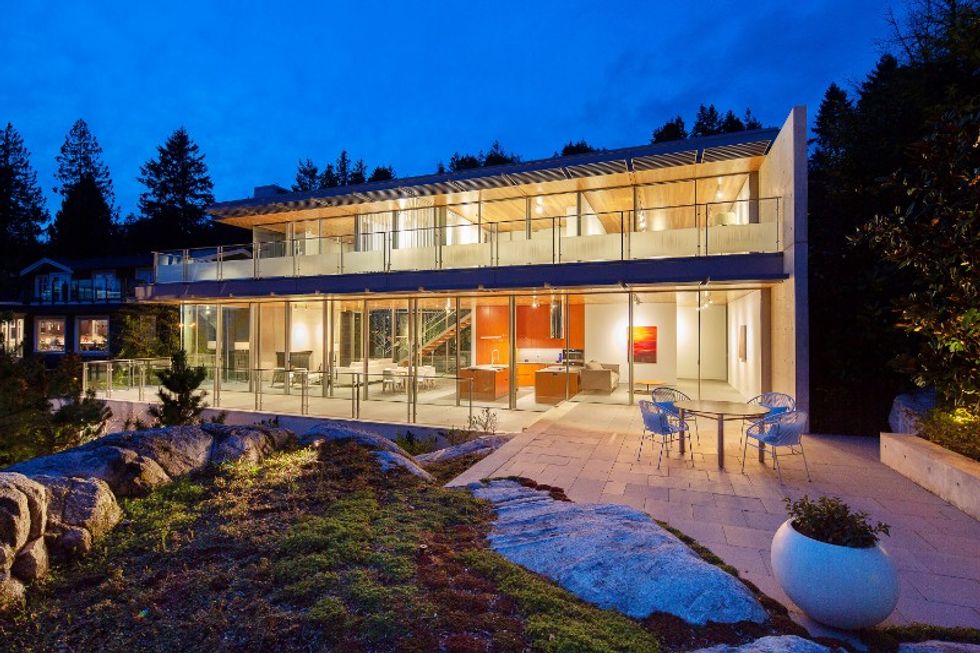 ---
This article was produced in partnership with STOREYS Custom Studio.
Listed Luxe