Toronto
Real Estate News
Futuristic Ground Floor of 33 Bloor St East Wins Global Architectural Award
A transit-oriented building that serves Toronto's busiest subway interchange has just won an internationally-recognized architecture award.
Located at 33 Bloor Street East, on the ground floor of an existing 17-storey office building and above the Bloor-Yonge subway station, the redesigned futuristic transit interchange was just honoured by the Architecture MasterPrize (AMP) — a global architecture award that recognizes design excellence.
Now in its 6th year, AMP celebrates the best architectural design, landscape architecture, interior design, architectural product design, as well as a new program for this year — architectural photography.
The newly redesigned ground floor of 33 Bloor Street East was awarded under AMP's architectural design category for transportation.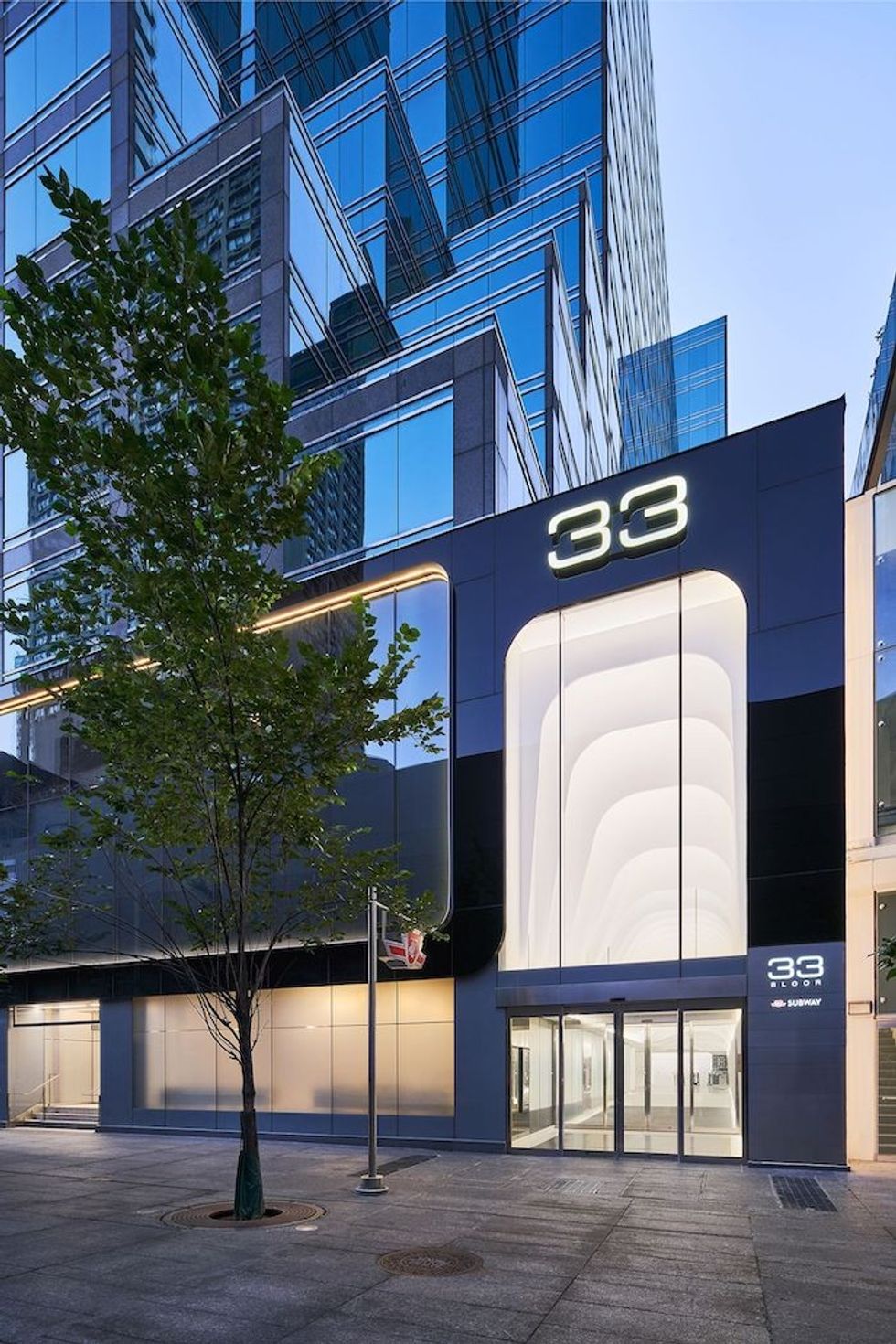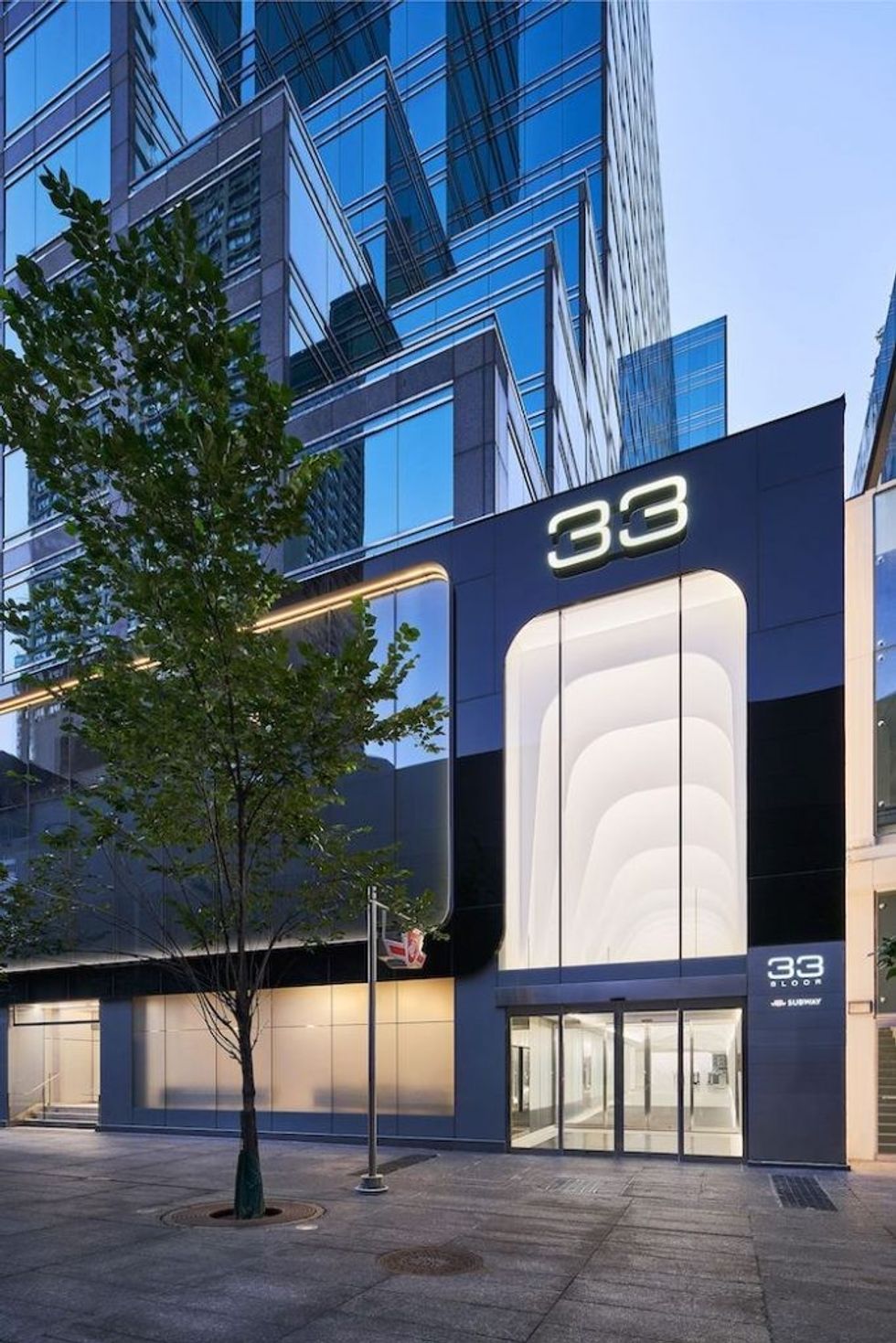 READ: Toronto's Waterfront Revitalization Plan Leaps Forward
The building's ground floor redesign came at a time when the intersection, and much of the surrounding area of Bloor Street, had undergone substantial changes. Not only has Bloor Street East become Toronto's high-end shopping district but the adjacent newly completed One Bloor Street East and the 90-storey The One tower by Norman Foster currently under construction will dramatically change the character of the intersection.
Toronto-based WZMH Architects oversaw the redesign of the existing, grade-level public and commercial areas in the building to give prominence to the street-level retail while creating a feature southern entrance to attract users and ease the congestion at the heavily used northern entrances to the subway.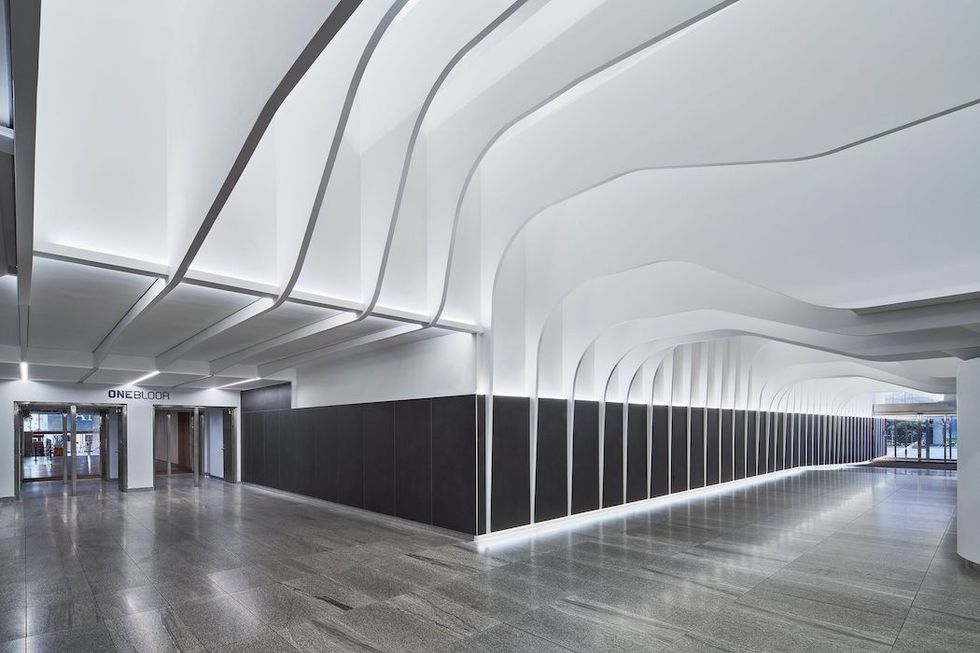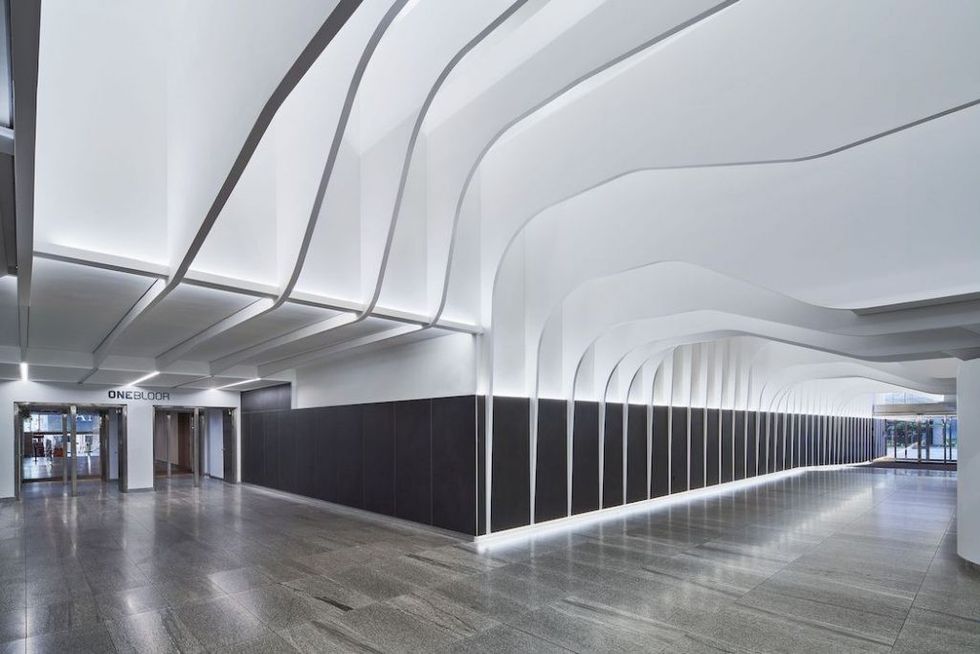 Completed in 2020, the project has reconfigured 33 Bloor Street East's ground floor to help extend the growing Bloor Street shopping corridor, with a futuristic interior that corresponds with the design of its next-door neighbour at One Bloor East.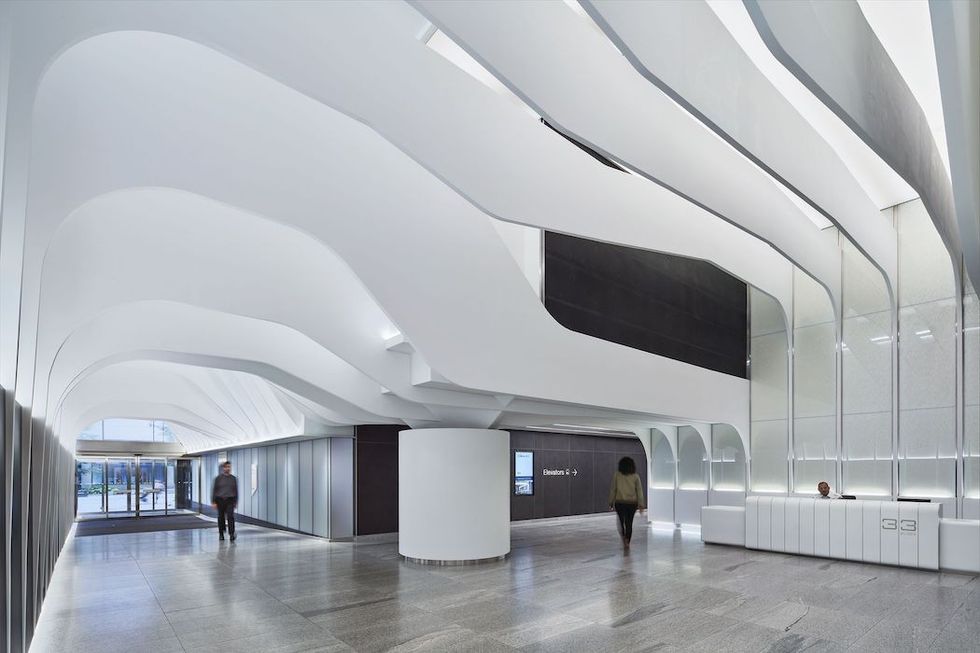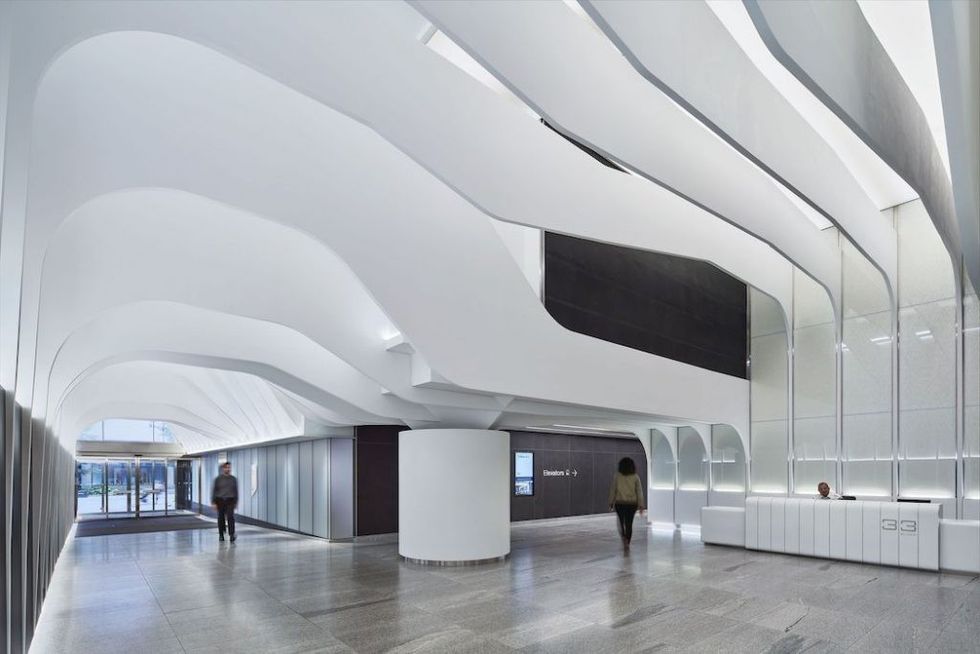 Inside, a feature ceiling described as a "serpentine composition of organically shaped ceiling arches" ripples throughout and acts as a natural wayfinding system linking the access from three streets to the main lobby and the subway while covering the beams that support the tower above.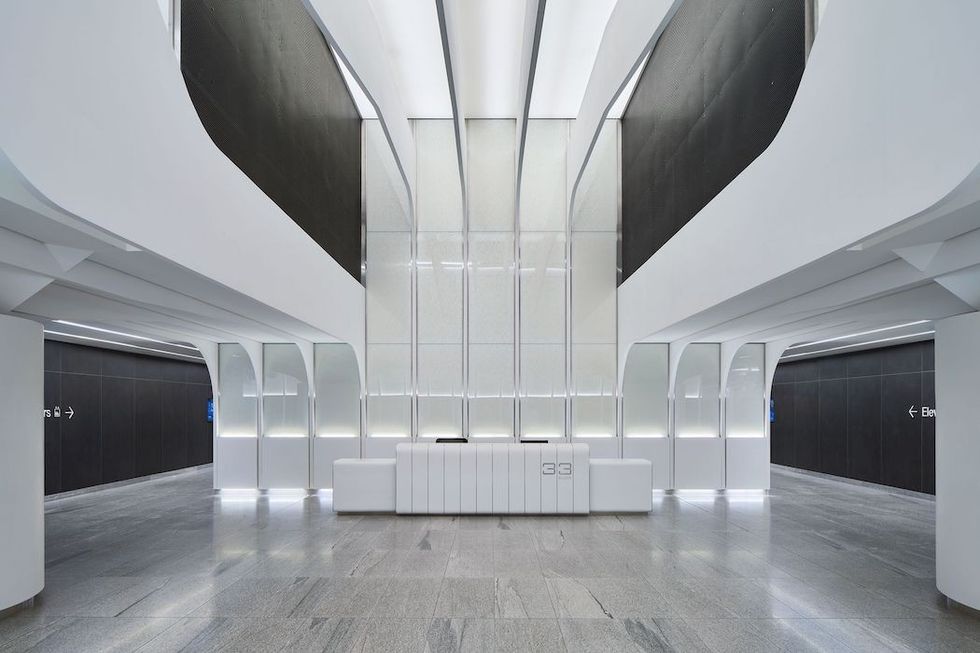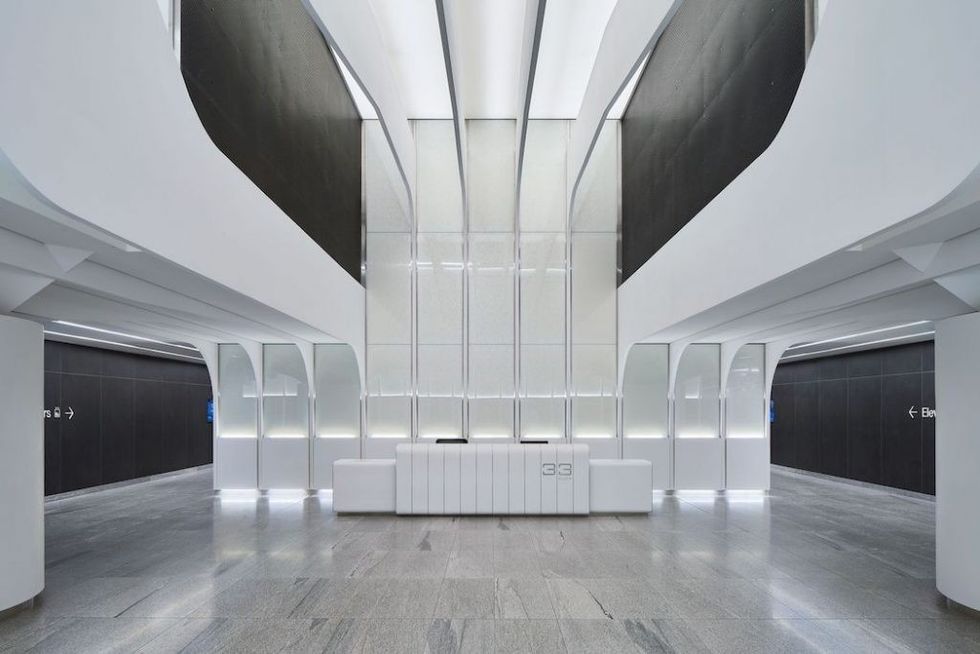 From Bloor Street, the arches start in a high position, welcoming pedestrians into the building. Like waves, the arches move along the north/south corridor, animating the space, while naturally guiding people to the subway platform entrance. Above, LED lighting enhances the movement of the arches that were constructed in a composite panel, clad seamlessly in a solid surface material.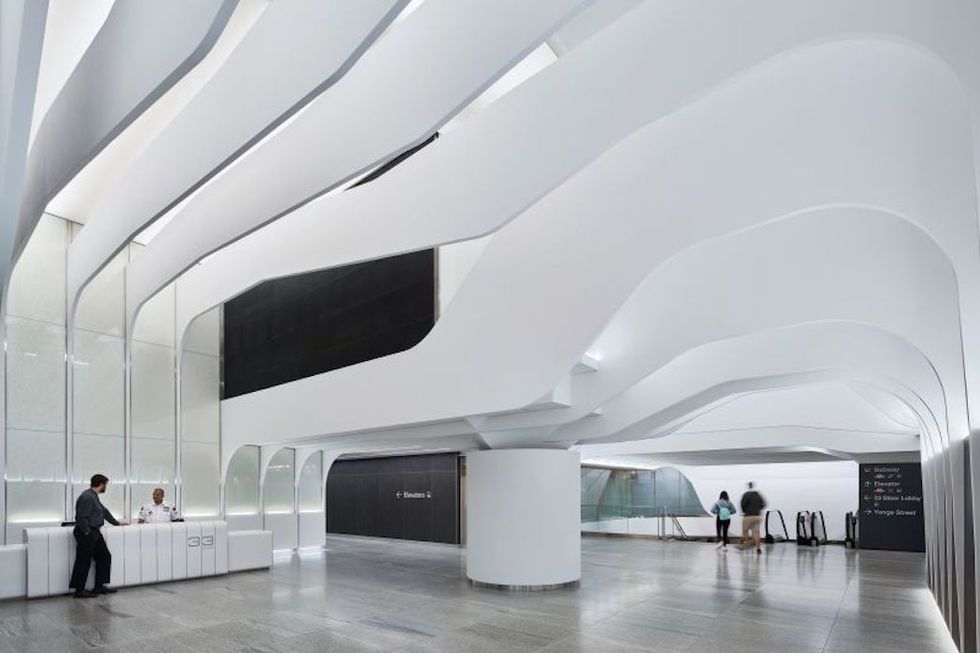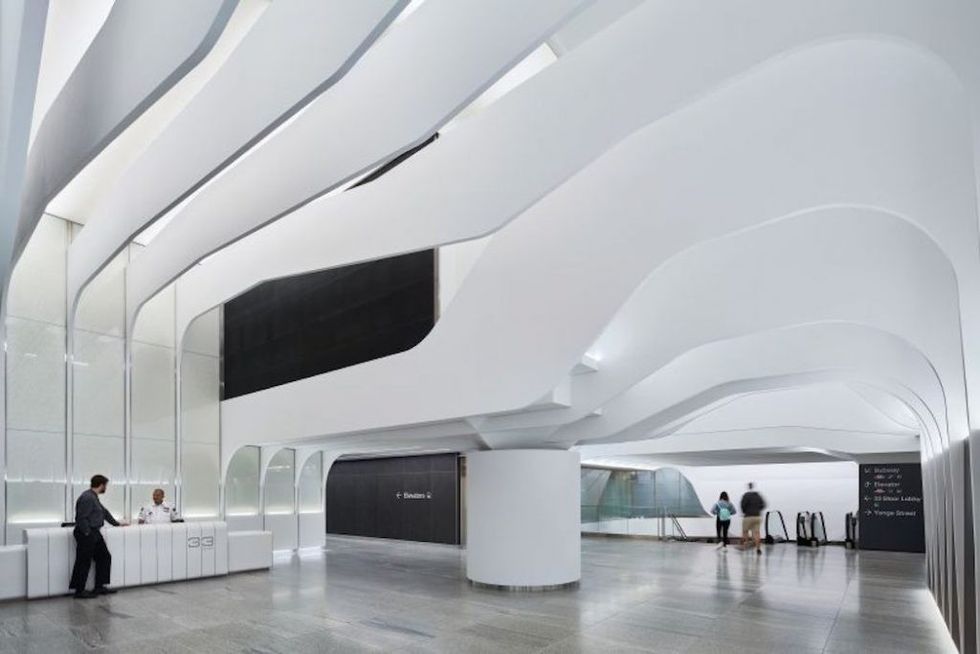 Now, thanks to the repositioning of 33 Bloor Street East, residents, workers, shoppers, and visitors all benefit from the building's improved flow and aesthetic and ease of connectivity.
By combining the subway and office lobby entrances, those passing through — whether that's tenants of the offices above or transit riders below — get to enjoy a more comfortable and welcoming environment, all while Canada's busiest subway interchange is buzzing directly beneath.
All photos by Michael Muraz.