If you're of the belief that life imitates art, a newly-listed estate in North York may be just the place for you to call home.
---
Described in its listing as a "magnificent masterpiece" and "one of a kind," 21 Old Colony Road resembles a prestigious gallery.
As such, the property provides the perfect backdrop for the creative vision that is your day-to-day life to play out as lavishly as you see fit.
Custom-built for its current owners by award-winning builder Adam Smuszkowicz, the space's "unsurpassed craftsmanship" and easy-flowing floor plan are ideal for family living, entertaining, and -- as you'll see in the gallery images below -- showcasing favoured creative works.
READ: Stunning Light-Filled Loft with Soaring 15-Foot Ceilings Hits Market for $1.2M
Location-wise, the +16,000 square-foot space stands in the midst of one of Toronto's "most prestigious" neighbourhoods, with the Sheppard-Yonge intersection is just a stone's throw away.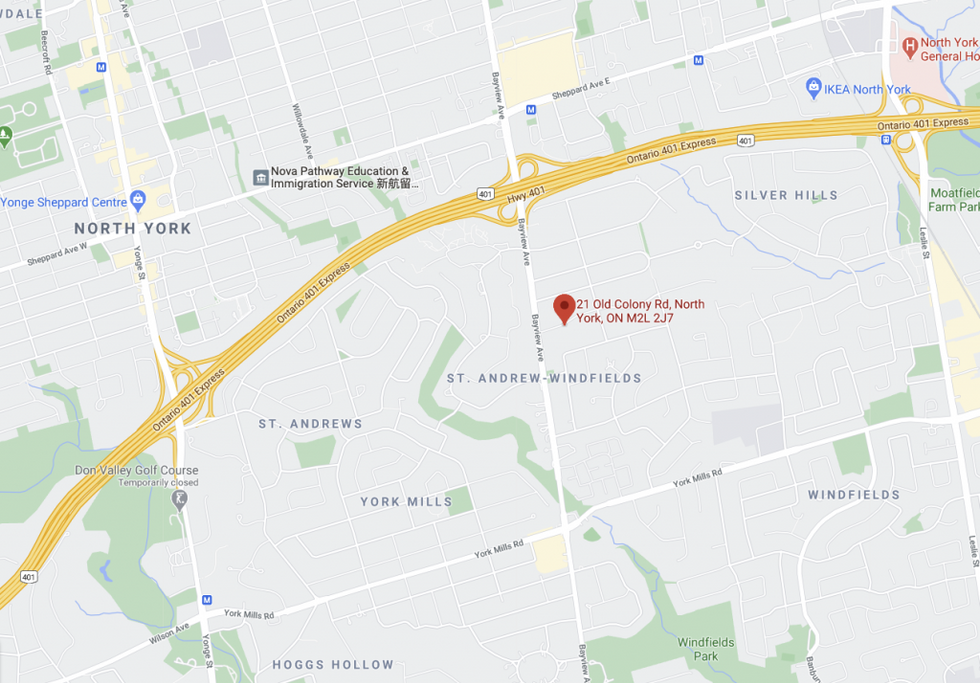 21 Old Colony Road (Google Maps)
While the nearby York Mills Arena, Windfields Park, and Rosedale Golf Club will surely be must-visit places to let off steam, this property's backyard is a destination of its own.
With a massive in-ground pool, a grassy lawn, lush tree-cover, and a stunning deck area, stepping into this private backyard space is sure to feel like exiting an art gallery and entering a tropical getaway. Full summer days will certainly be spent soaking in the sun, while the fun can carry on inside too, with the games room in the home's basement.
Specs:
Address: 21 Old Colony Road
Type: Detached
Style: 2 1/2 Storey
Bedrooms: 6+2
Bathrooms: 10
Lot Size: 103 x 250 feet
Size: N/A
Price: $11,980,000
Taxes: $40,336 /yr
Upstairs, massive windows and skylights help bring the light of the outdoors in. This glow will not only illuminate day-to-day tasks, providing them an artistic air, but will also serve as a natural spotlight on any show-stopping pieces this home's new owners decide to prop up around their abode.
With 6+2 bedrooms, 10 bathrooms, and an $11,980,000 price tag, this space looks ideal for a family that's as posh as it is large. To see for yourself, check out the gallery below:
Listed Luxe