Are you ready to take "rosé all day" to new extremes?
---
If sprawling vineyards, plenty of hosting, and an overall country vibe sound like a lifestyle reinvention you'd like to embrace, newly-listed 1920 Fish Lake Road in Prince Edward County could be the perfect move for you to make.
The last year has, no doubt, inspired many city dwellers to endeavour towards a more spacious, remote, and off-the-grid lifestyle.
Perhaps you've been feeling such a call yourself... But you haven't been willing to completely let go of the social environment Toronto is so beloved for. The perfect middle-ground, then, is Three Dog Winery.
READ: Renovated 'Cape Cod' in Rosedale Promises a Charmed Life
Presenting an opportunity to live on a rural, 101-acre estate that's situated between Kingston and Belleville, 1920 Fish Lake maximizes country vibes.
But -- being complete with a well-established winery operation (carried in the LCBO), production areas, and a wine-tasting building with an al fresco dining area capable of hosting 200 guests -- this is a place in which you'll never feel like you're missing out on the benefits of social connection.
In addition to the vineyard and winery, the property boasts an outdoor kitchen with pizza ovens, a productive sugar bush and maple syrup business, and revenue from a licensed and furnished short-term rental that's situated above a studio, ideal for yoga or art classes.
Yeah... We weren't kidding when we said this place was a chance for a total lifestyle reinvention.
Whether it's during opening hours when you're hosting patrons on-site, or it's late on a summer night when you're huddled around the fire-pit with your dearest friends, visitors will rave about their experiences at your new rural abode.
In terms of opportunities for further expansion, there is scope for the vineyard to be enlarged, and for the hospitality aspects of the business to be built upon. The state-of-the-art equipment you'll find throughout the property is included in its sale, with select exceptions.
And switching gears to the more personal side of the property, the main home is (and looks!) just five years young. Finished with glass walls, the space was intentionally designed to maximize views of the vast vineyard, and can be expanded upon with pods in order to suit your and your family's needs.
As it stands, the abode provides 1,866 sq. ft. of living space across two levels.
The property's rental unit, meanwhile, is described as "extremely popular," and sees repeat visitors throughout most of the year. Also happening year-round are activities that draw eager, wine- and syrup-loving folks to the site. Think: Wine-tasting workshops, a "Maple Madness" hands-on sugar shack experience complete with pancake breakfasts, Family Day Vinterfest, guided day- and night-time snowshoeing, and events with live music and bonfires.
Completing this once-in-a-lifetime opportunity are additional storage and outbuilding spaces, which will allow for tools and machinery to be kept away from view while the sprawling property space is utilized how it was meant to be: With sincere pleasure and enjoyment.
Specs:
Bedrooms: 1+1
Bathrooms: 2
Lot Size: 101 Acres
Price: $3,950,000
Making a great escape from the city and "starting over" is often thought of as a pipe dream. But this listing -- asking $3,950,000 -- could make your fantasy a reality.
And we'll cheers to that anytime.
WELCOME TO 1920 FISH LAKE ROAD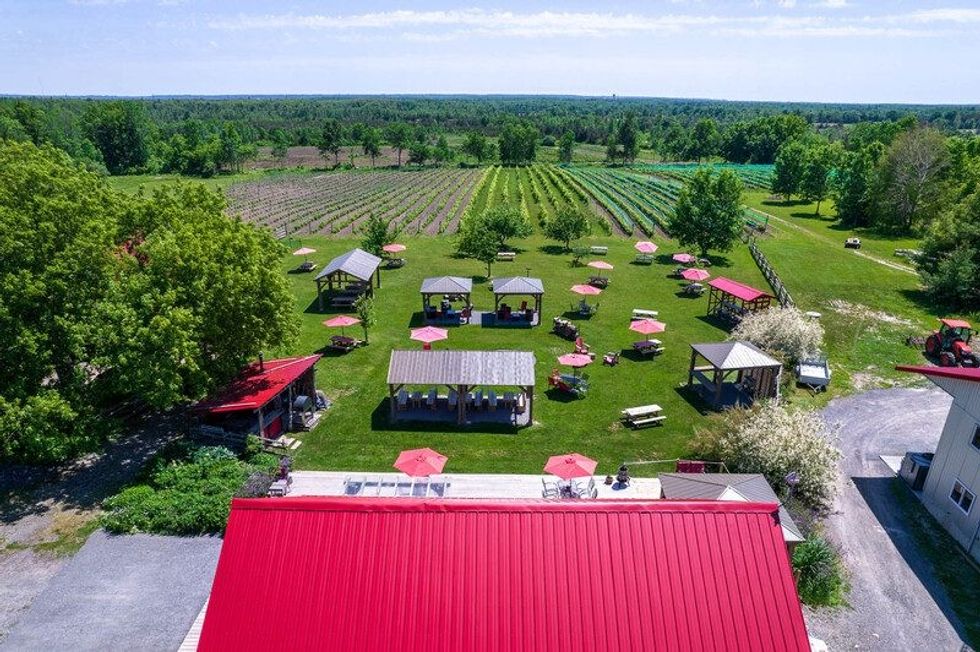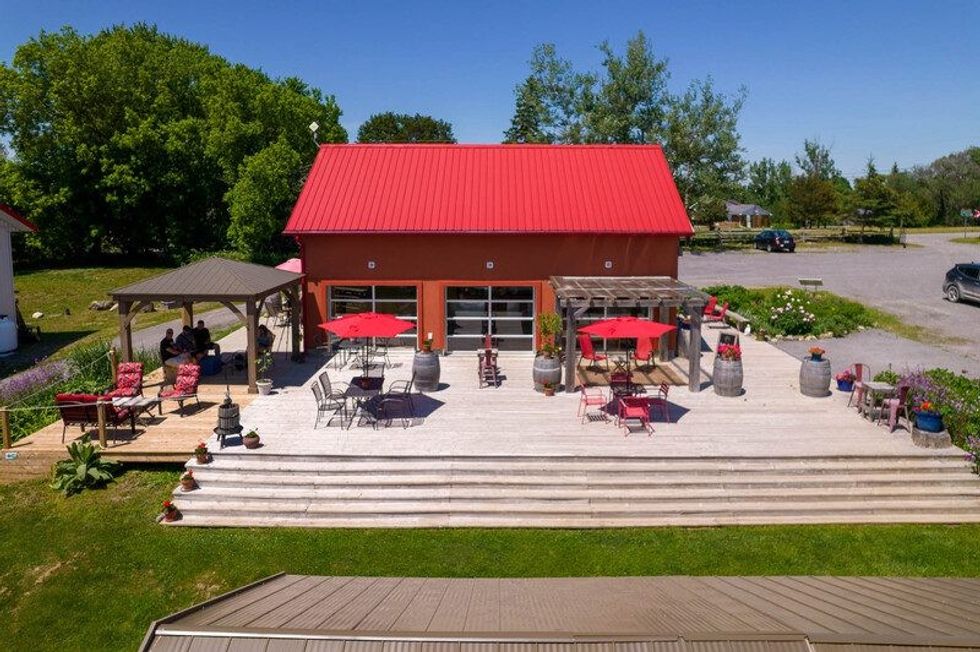 MAIN HOUSE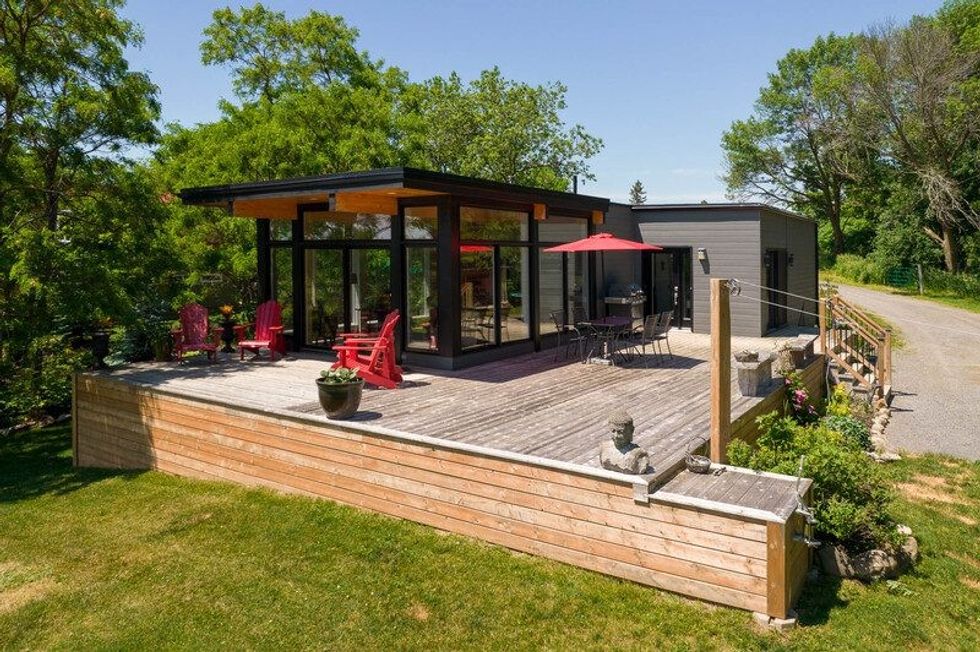 MUDROOM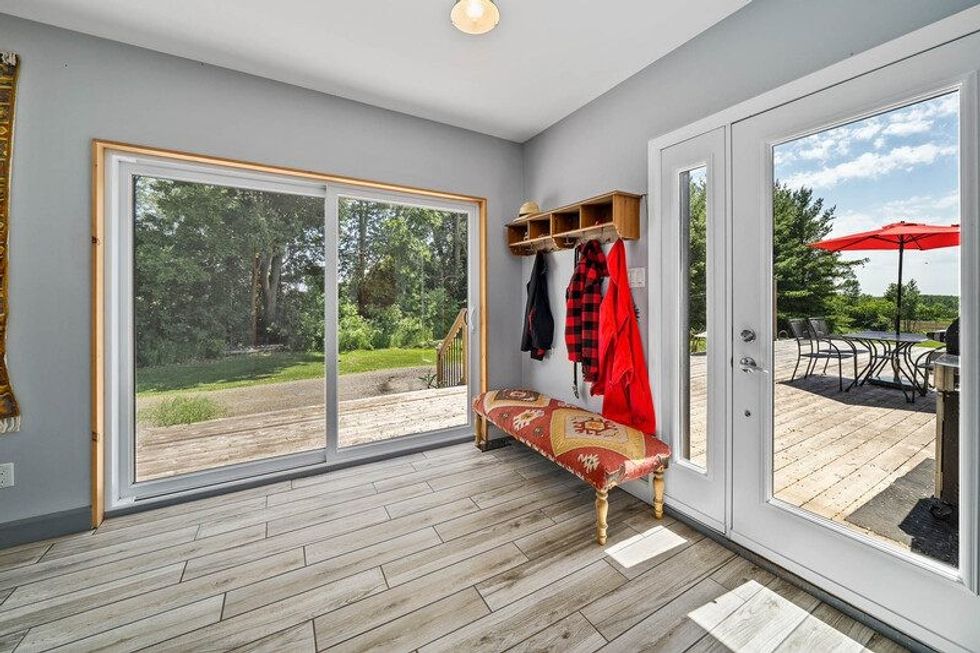 LIVING ROOM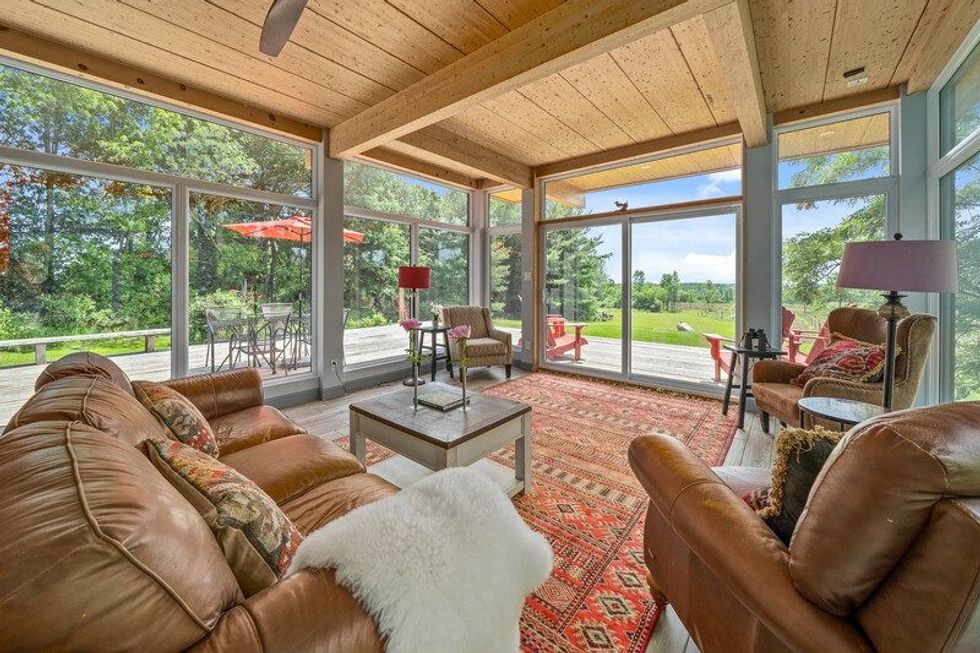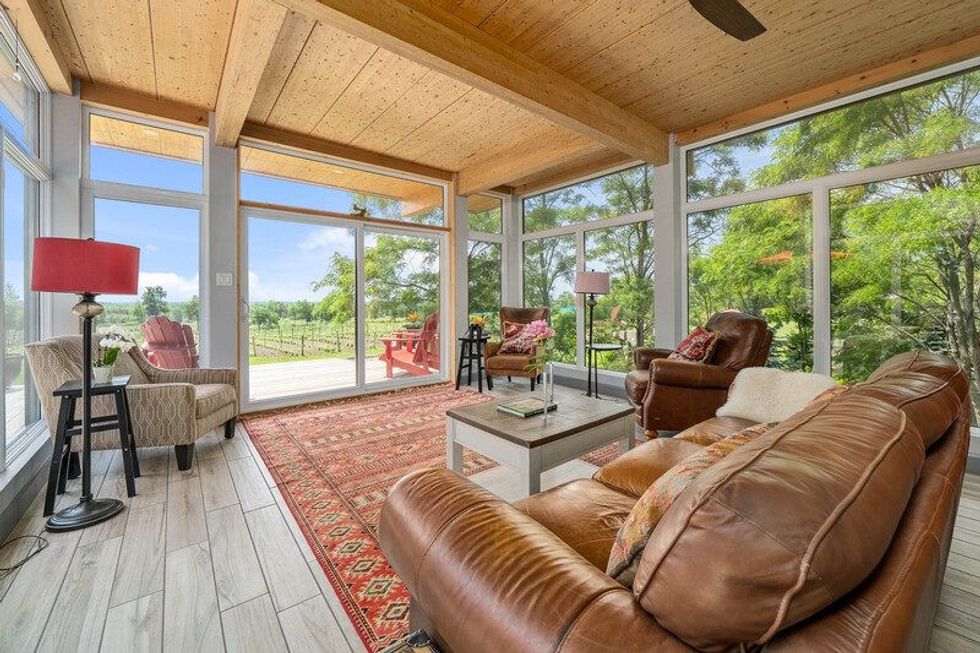 DECK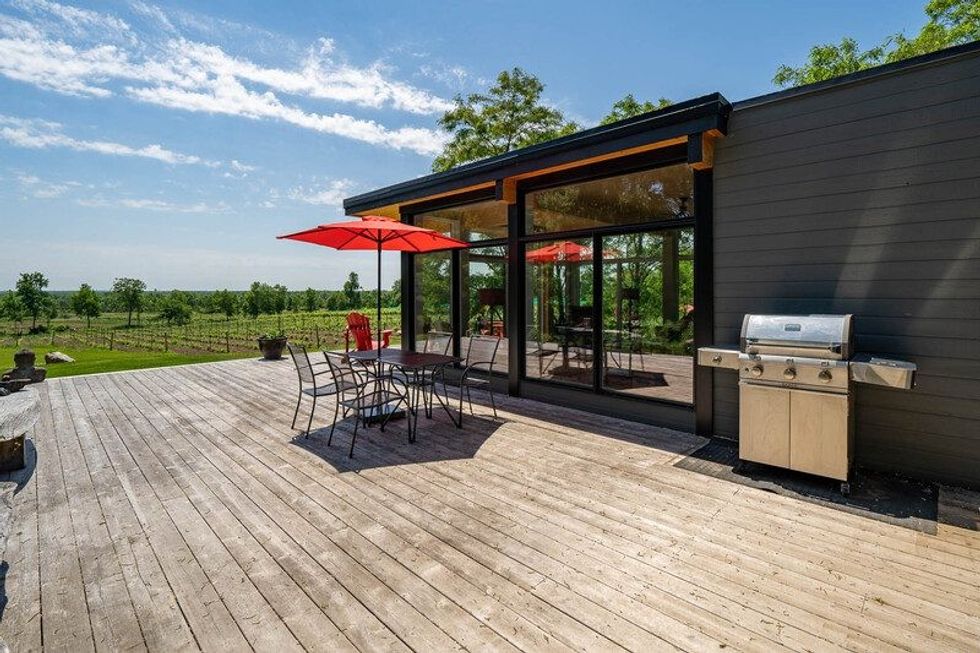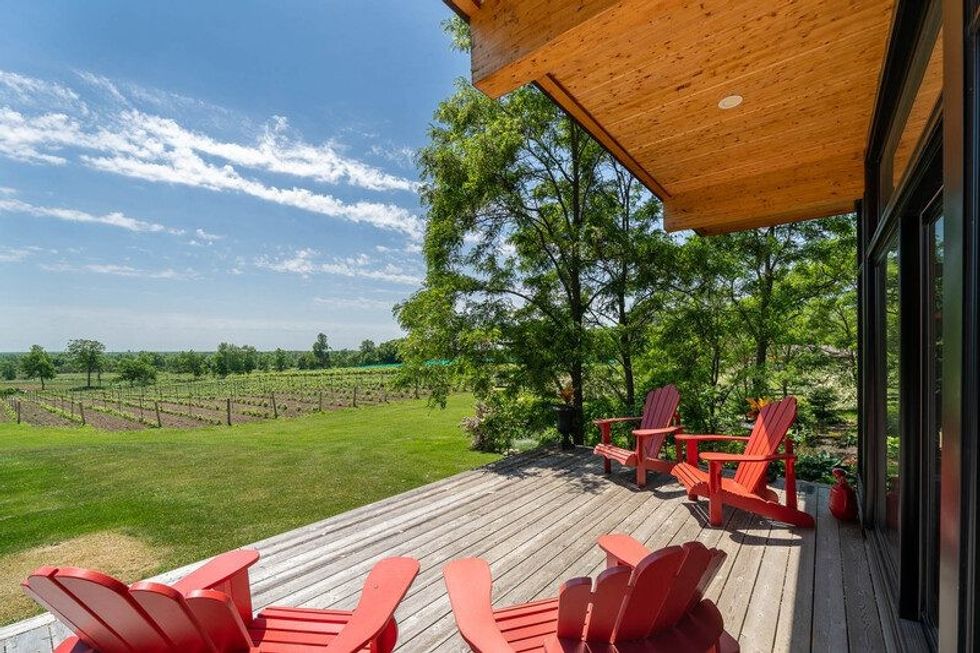 KITCHEN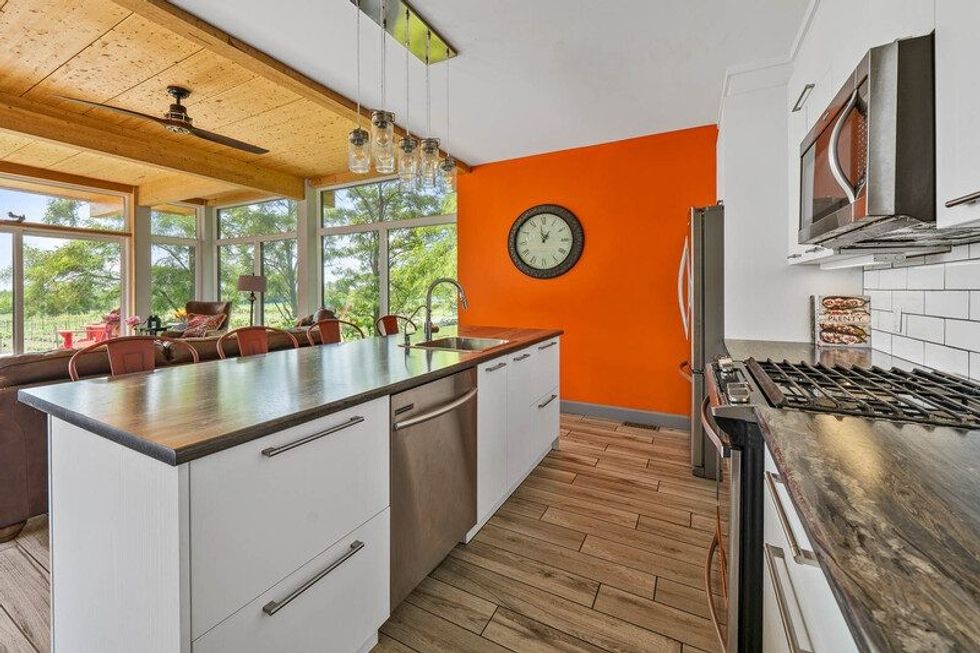 BEDROOM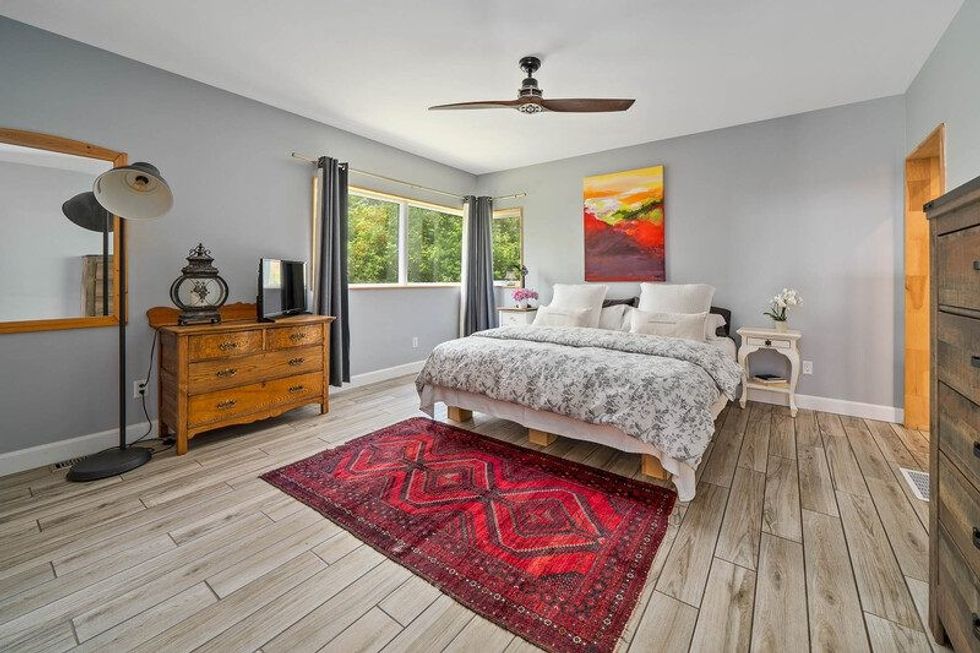 BATHROOM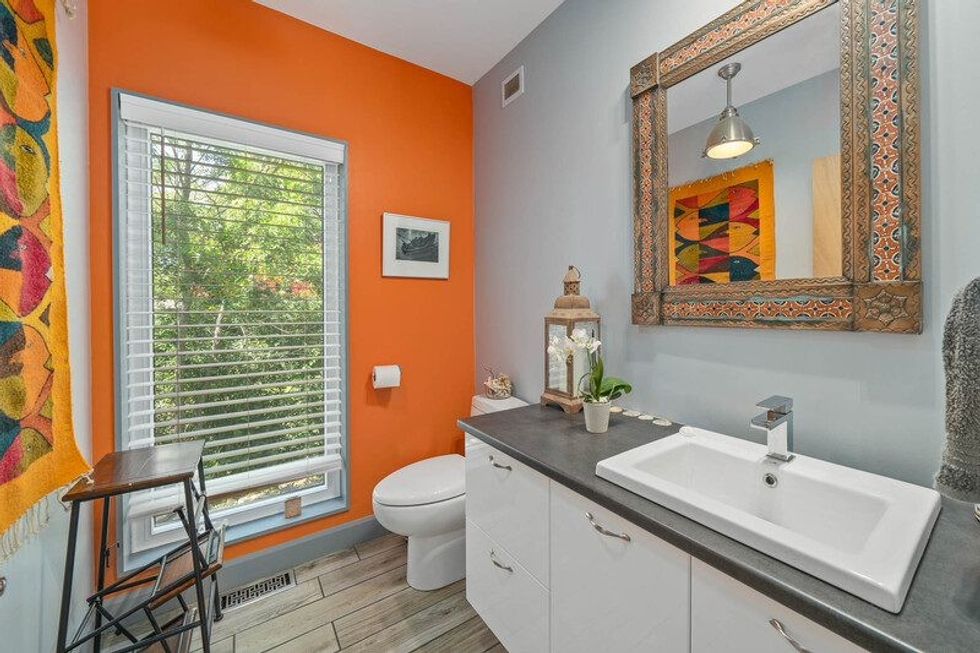 LOWER-LEVEL SUITE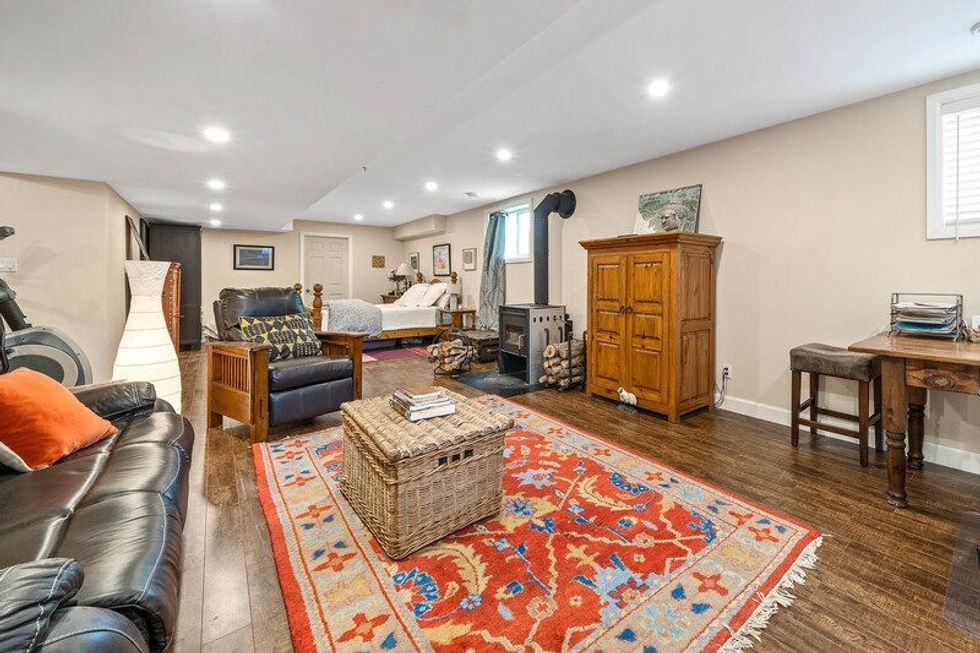 RENTAL SUITE AND STUDIO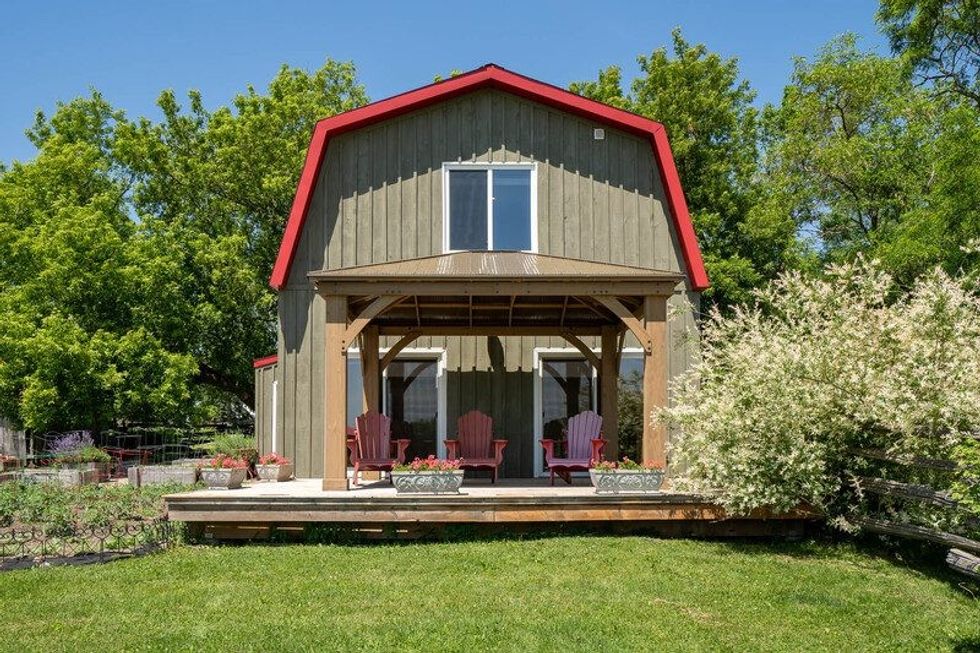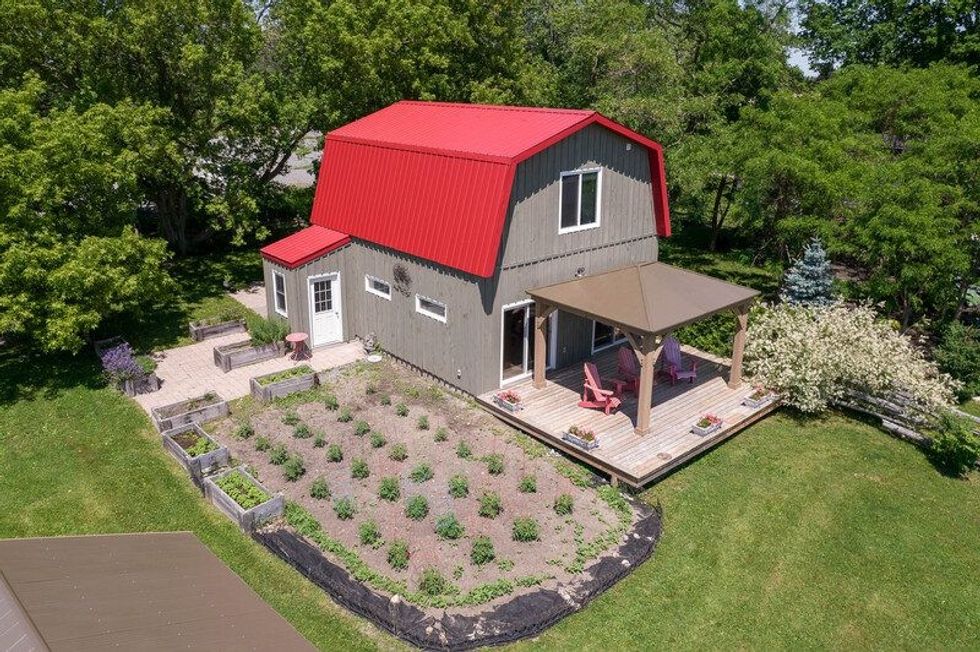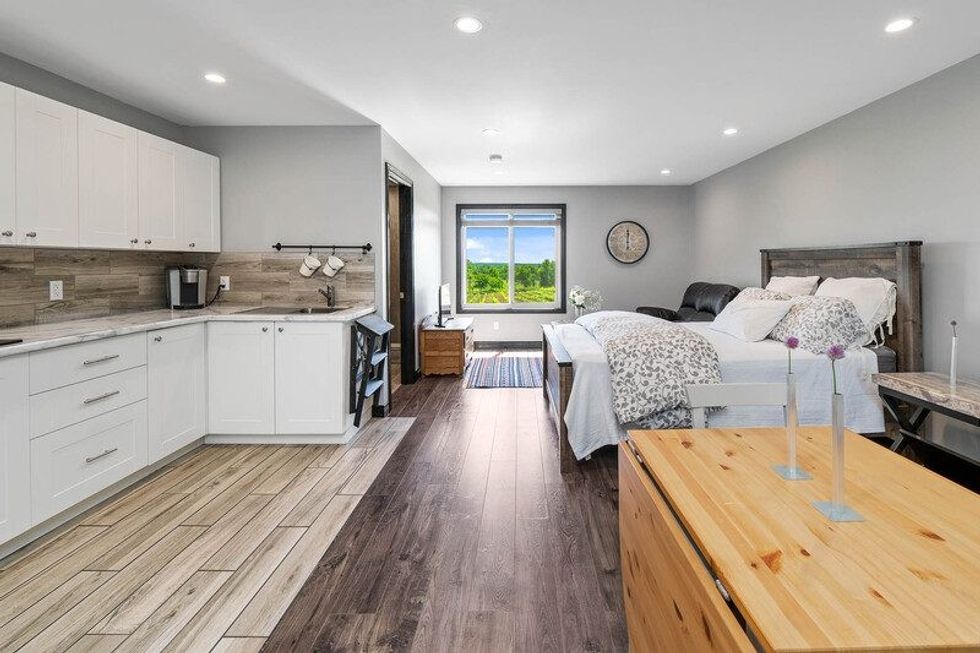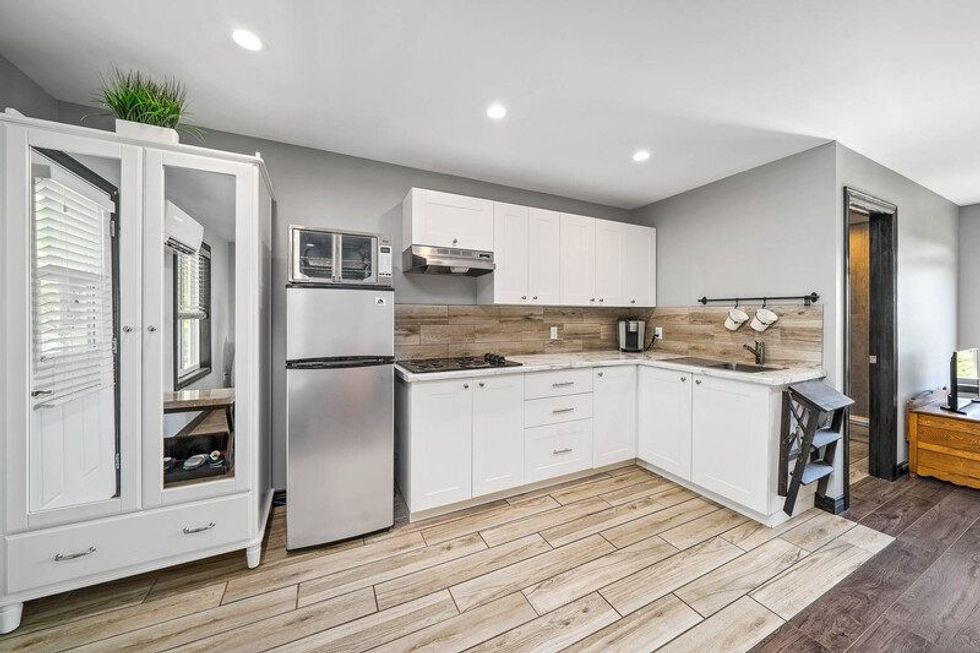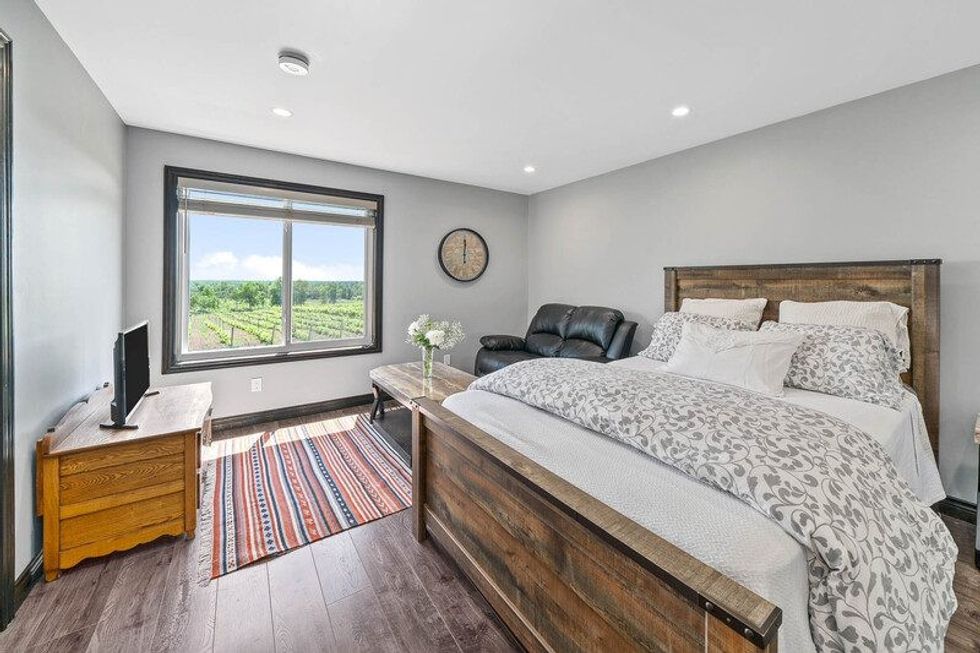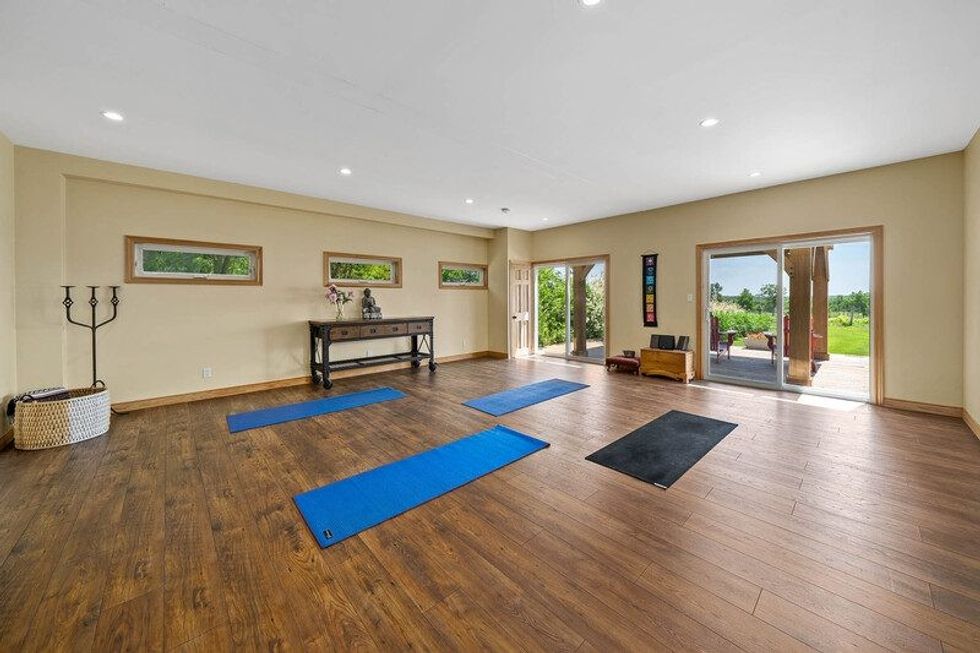 WINERY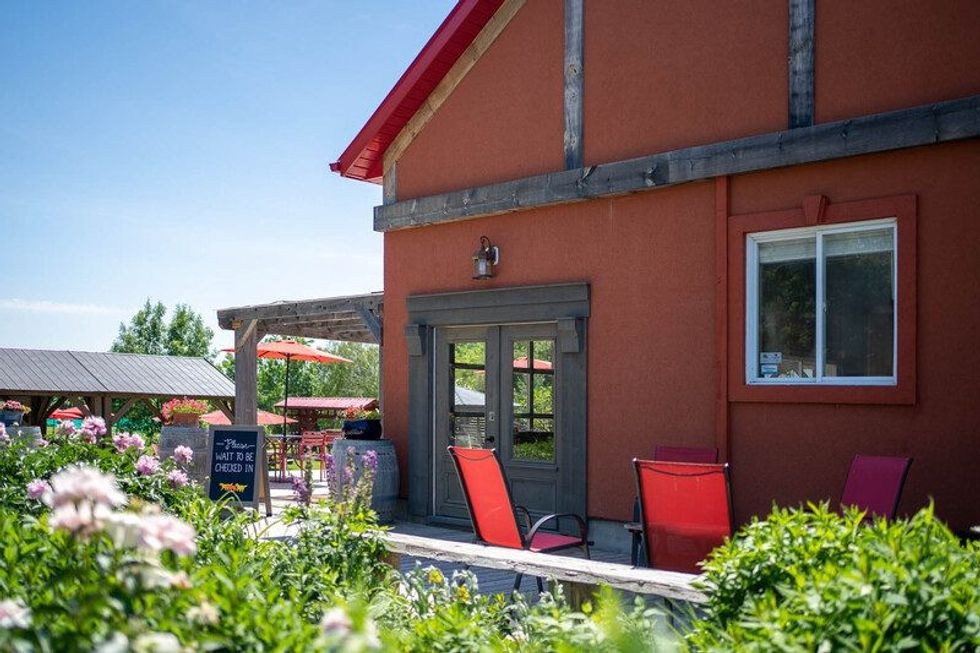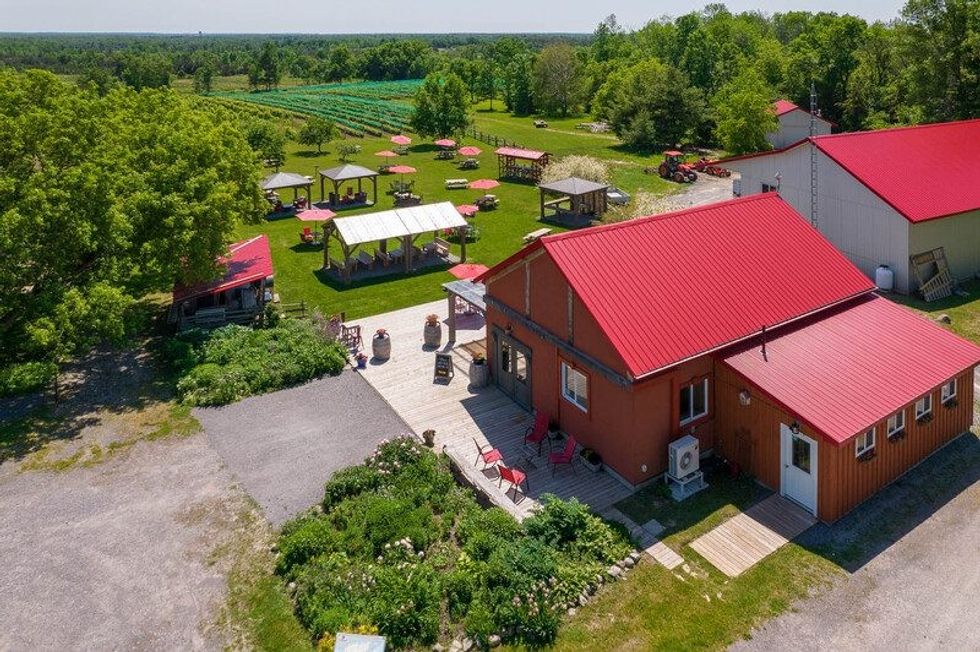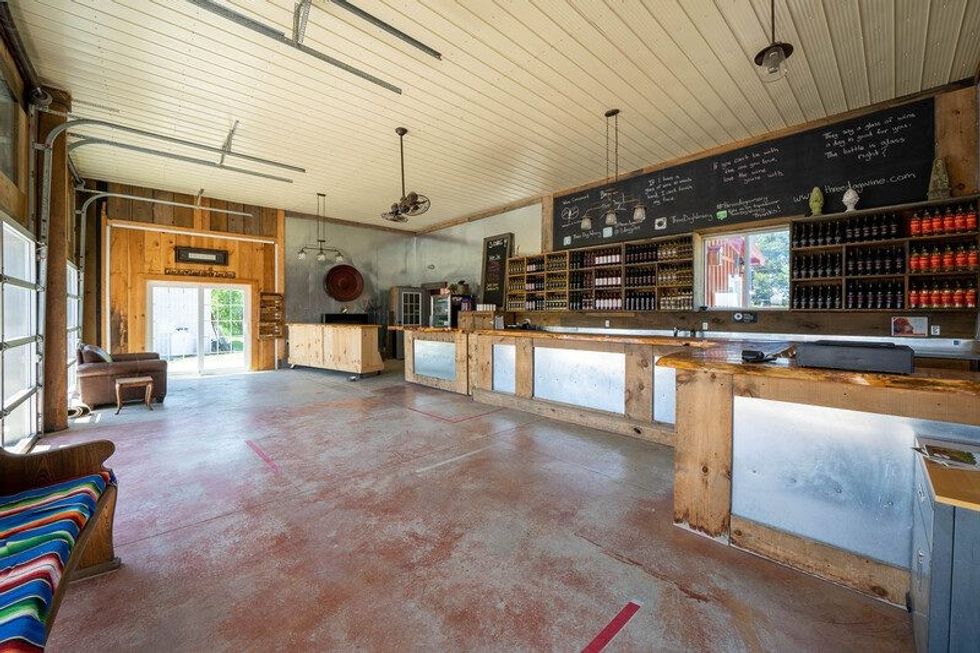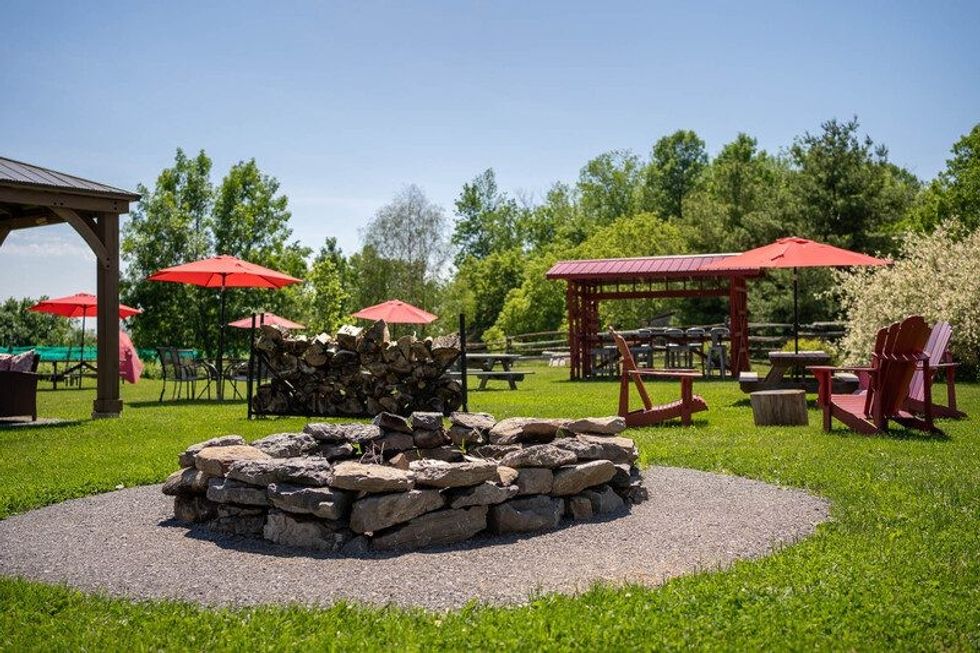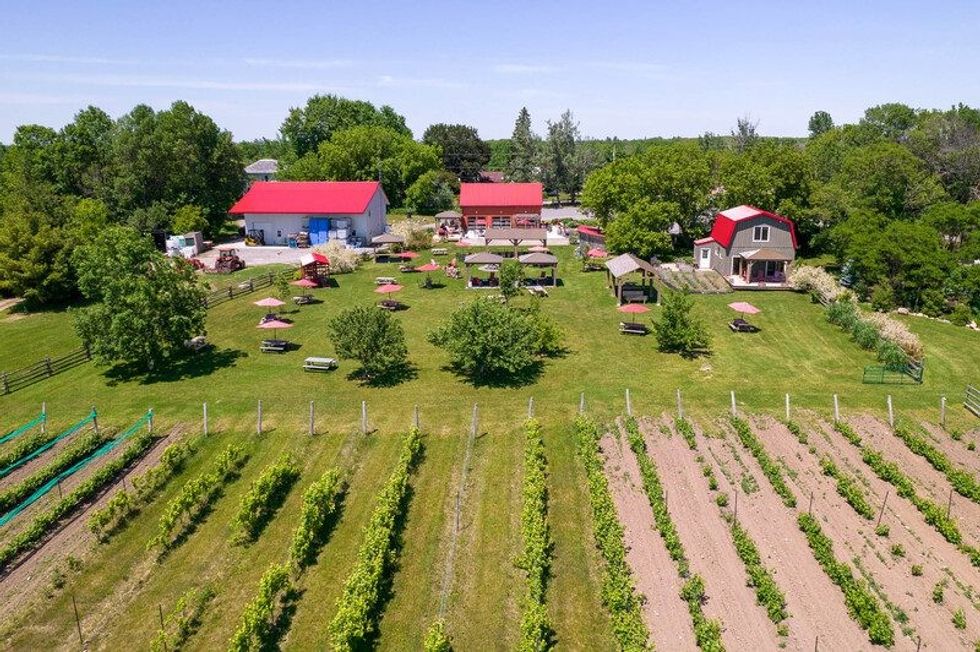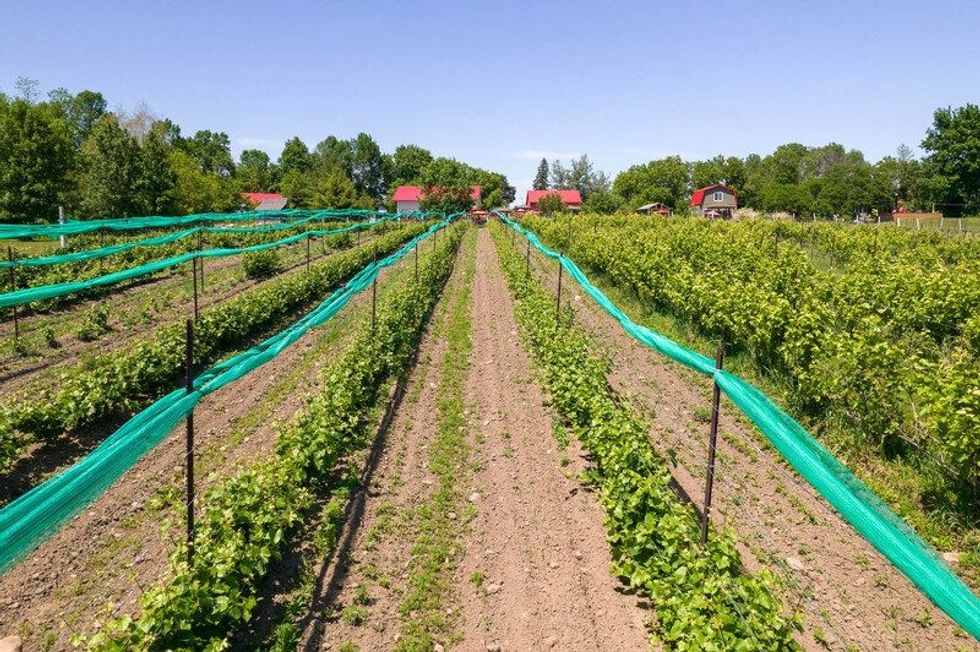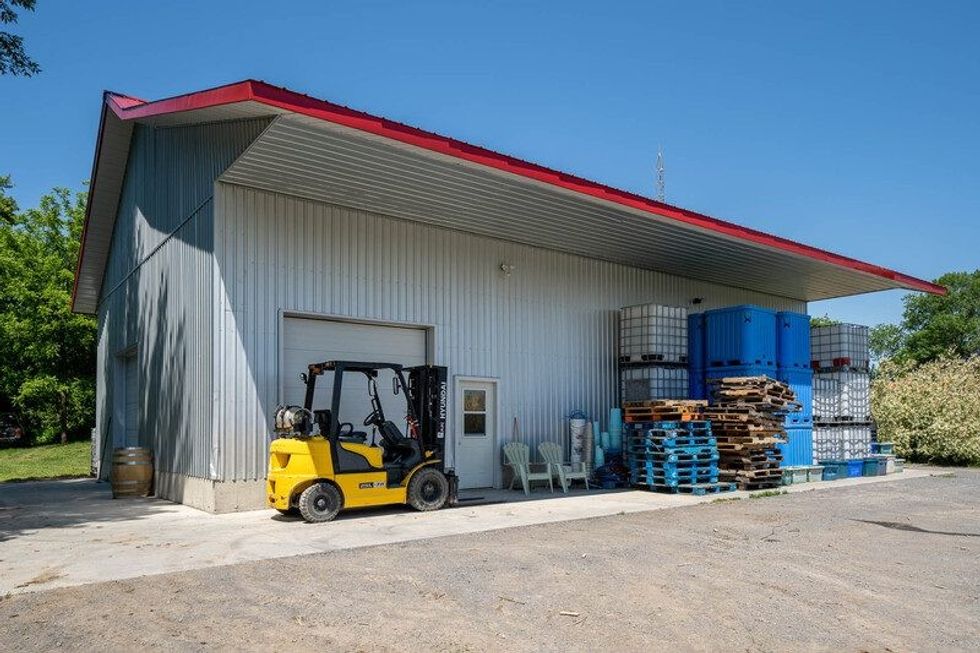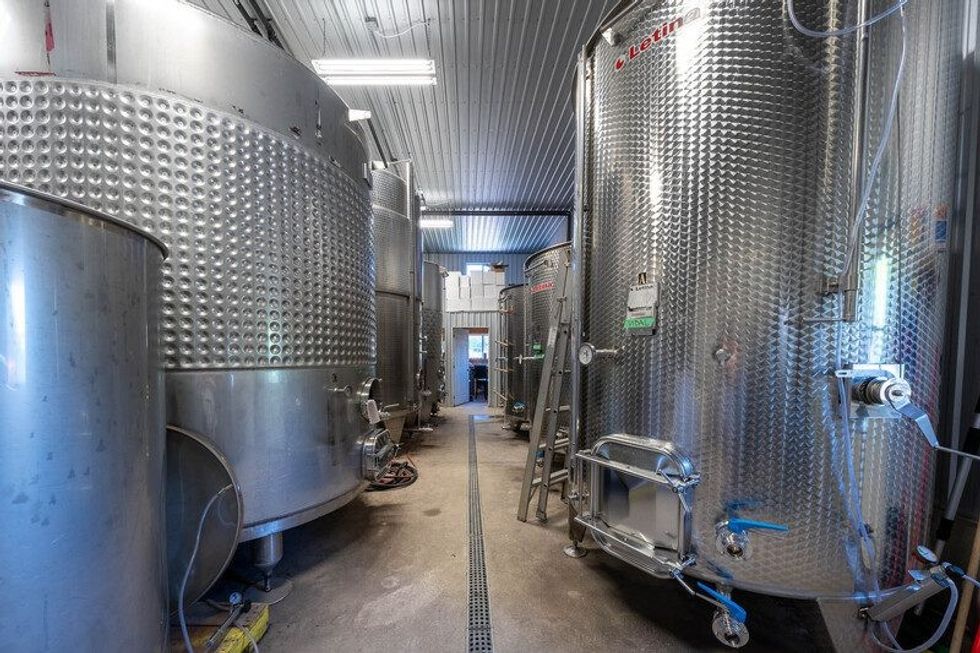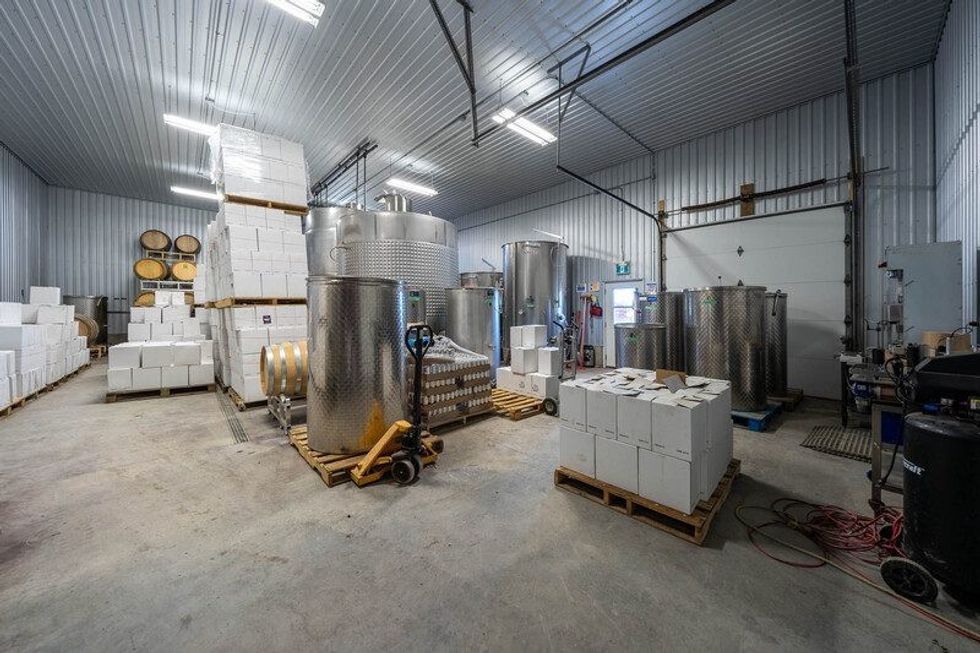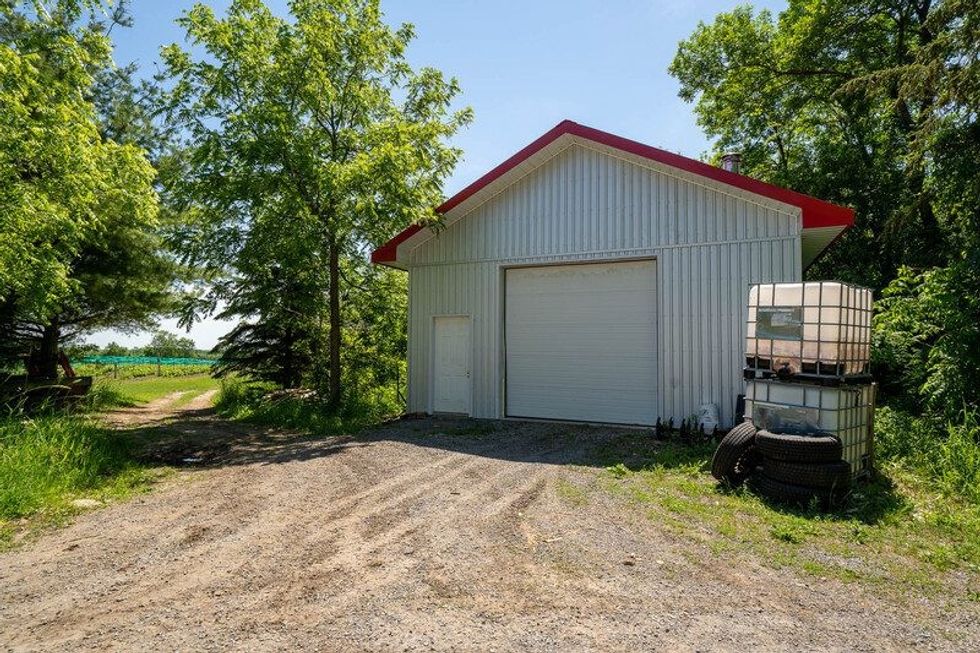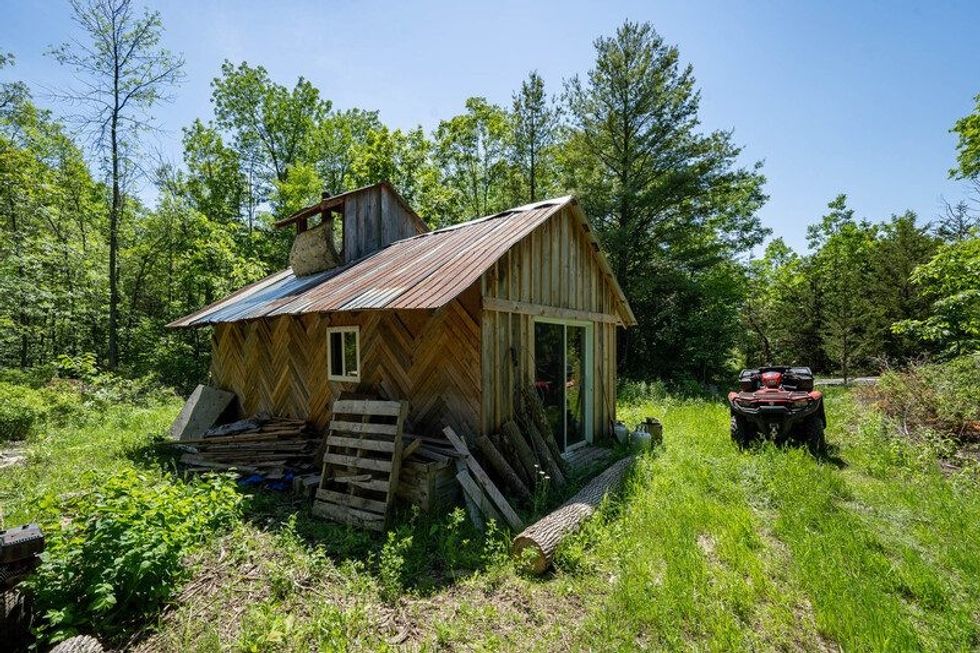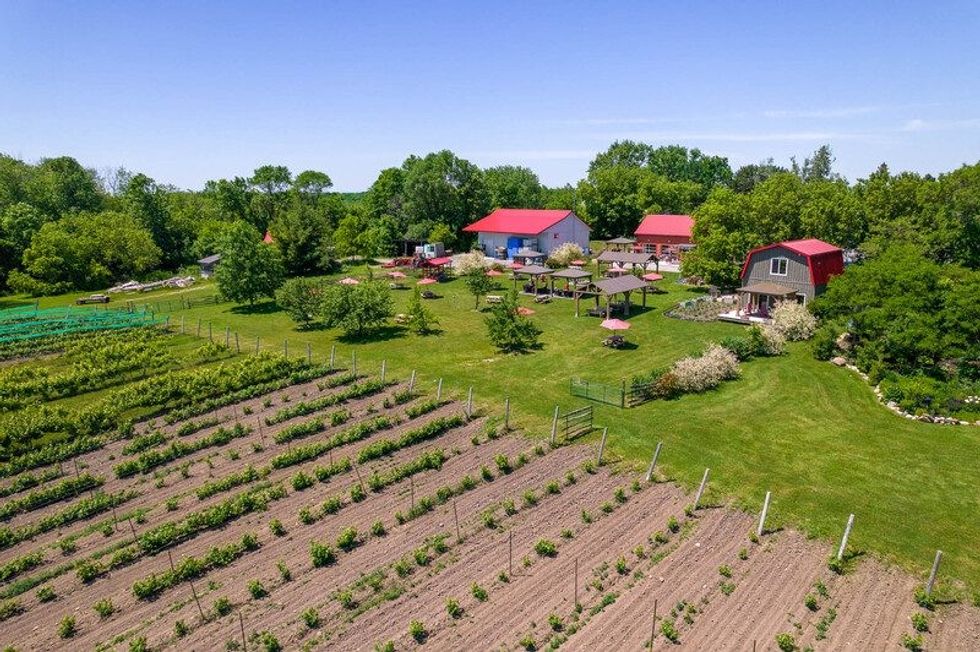 EXPANSIVE PROPERTY LINE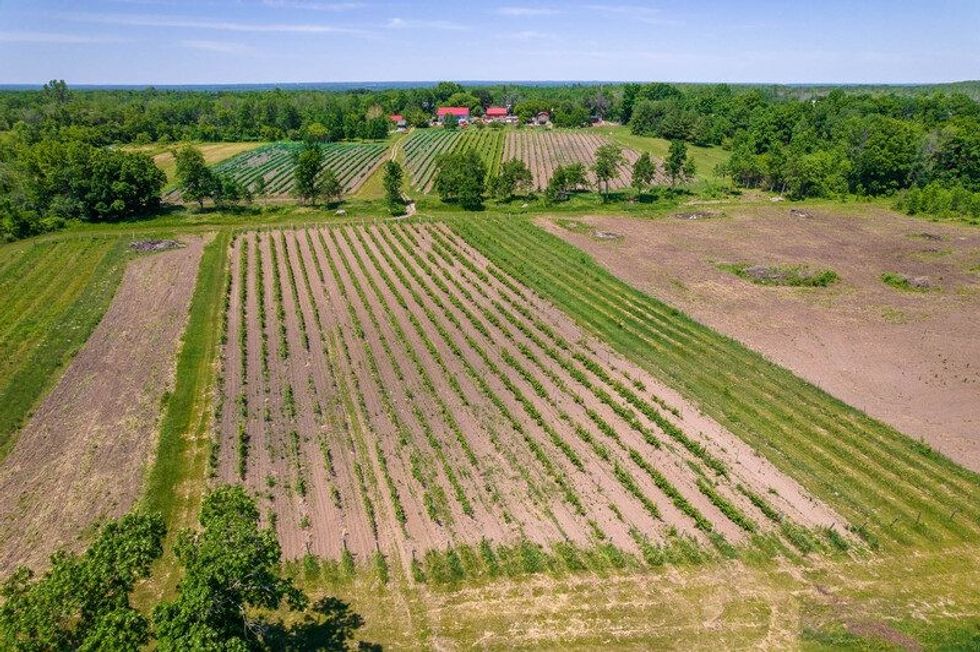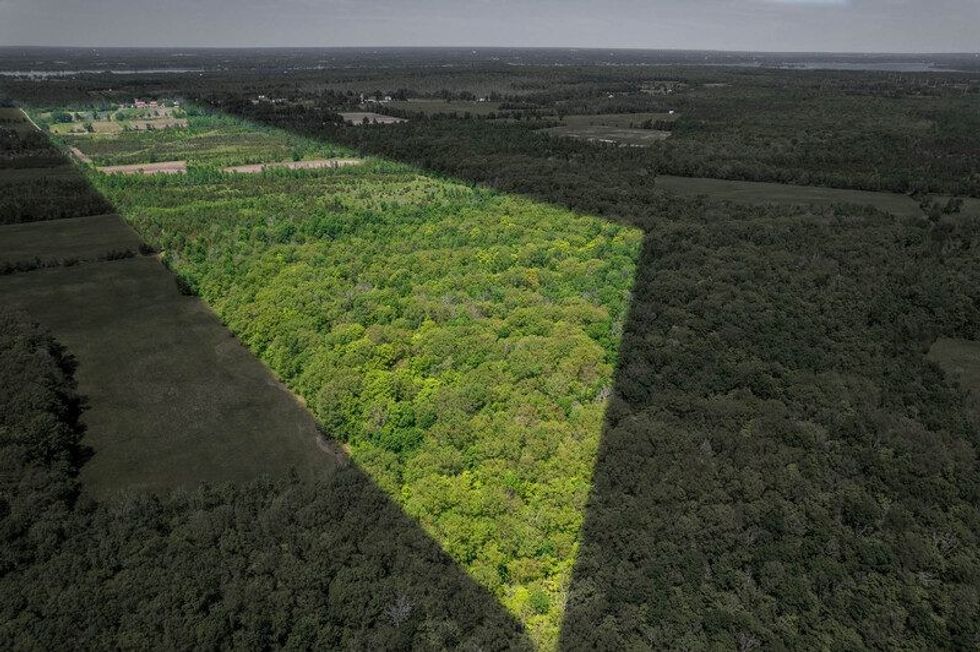 ---
This article was produced in partnership with STOREYS Custom Studio.
Listed Country