Charmed, we're sure.
---
We certainly trust you will be, when you're introduced to one of Rosedale's most stunning "Cape Cods." The romantic 6-bed in the neighbourhood's north end will, without question, captivate you.
Featuring loads of natural light and 10' ceilings on the main floor, the space is more than beautiful -- it's spacious, elegant, and welcoming.
What's more, the abode's neighbourhood simply can't be beat.
READ: Teddington Park Treasure Promises an Uptown Life of Luxury
Standing at the helm of Evergreen Brick Works -- with only Bayview Avenue separating the address from the sprawling greenery -- 83 Binscarth Road boasts the best of what Toronto has to offer.
Resting toward the end of a residential street in an esteemed pocket of the city, this home is as close to nature (the Don River) and small-neighbourhood charms (Summerhill Market) as it is to TTC access and the downtown amenities that stem from a ride on the rocket.
Back at the property, the entire estate invites you to take your shoes off and stay a while, with a combination of grace and warmth. Each room -- from the family room to its adjacent, open gourmet kitchen -- is sizeable, sun-soaked, and homey, all at once.
Sticklers for details will be impressed to find every room complete with cornice mouldings and hardwood floors.
And while all of the 6 bedrooms and 5 bathrooms are luxe and comfortable in their own right, the primary bedroom puts on a particularly spectacular show. Indeed, the romantic space is complete with a four-piece ensuite, walk-in closets, and a double-door walk-out to a treetop south deck.
Said deck provides a birds-eye view of the immaculate backyard below: This home's outdoor space could be called "an oasis of calm," as a covered porch provides space from which to sit back and enjoy the pool-and-manicured-garden views.
Unwilling to stop there, the backyard also boasts a large eat-in area, hugged by a wall of trees and ivy.
Indeed, while home's ask is $8,495,000, the moments spent in this private paradise will surely be priceless.
Specs:
June is in full swing, and summer's start is just around the corner. With hotter days on the horizon, we can't imagine a place we'd rather spend them than the backyard of 83 Binscarth.
If you have a similar hunch, the below virtual tour may be all the convincing you need to take the plunge:
WELCOME TO 83 BINSCARTH ROAD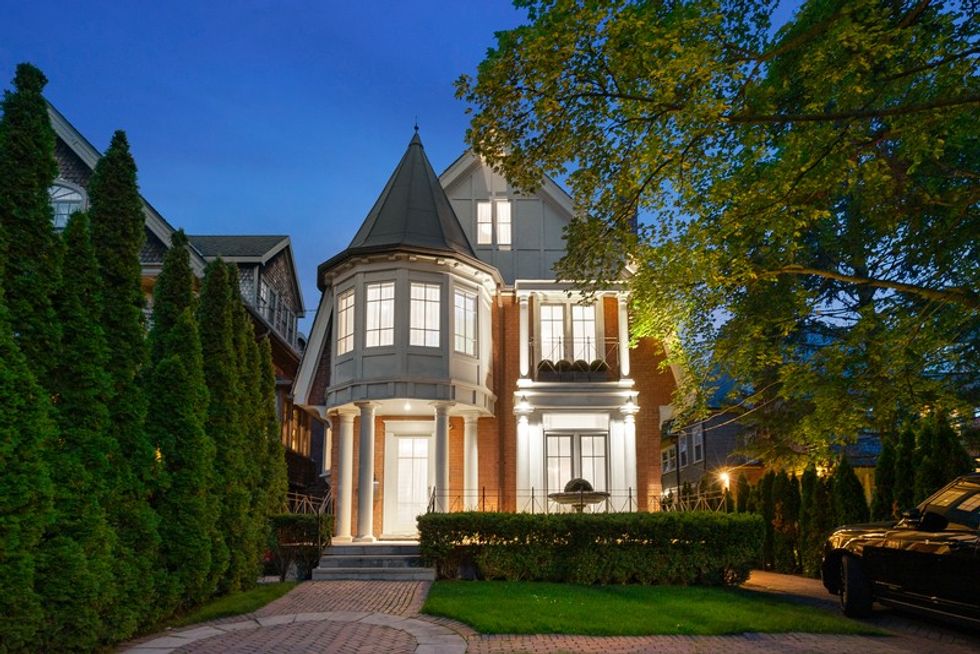 ENTRY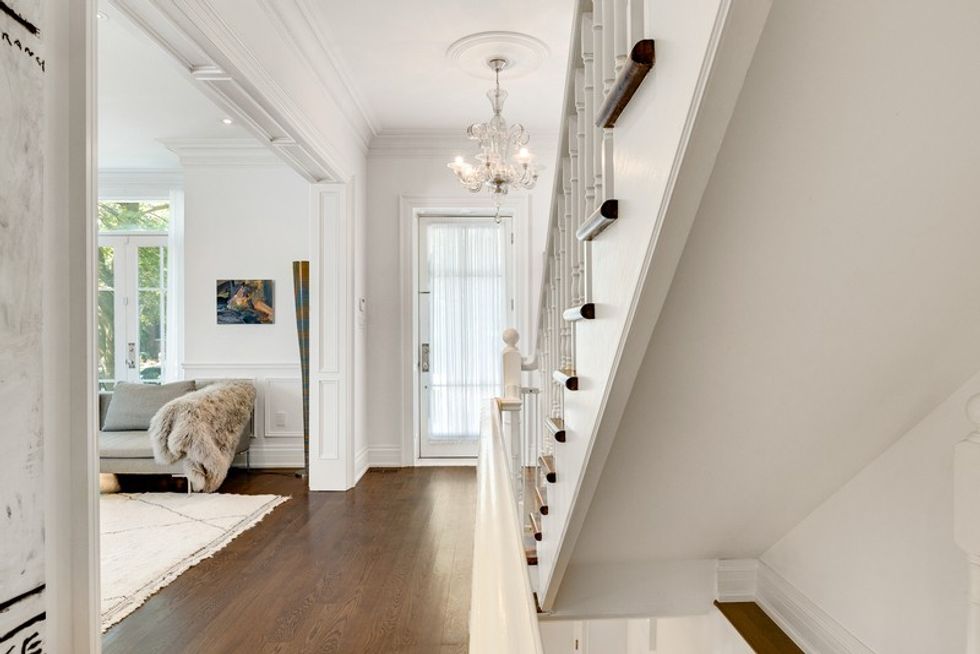 LIVING ROOM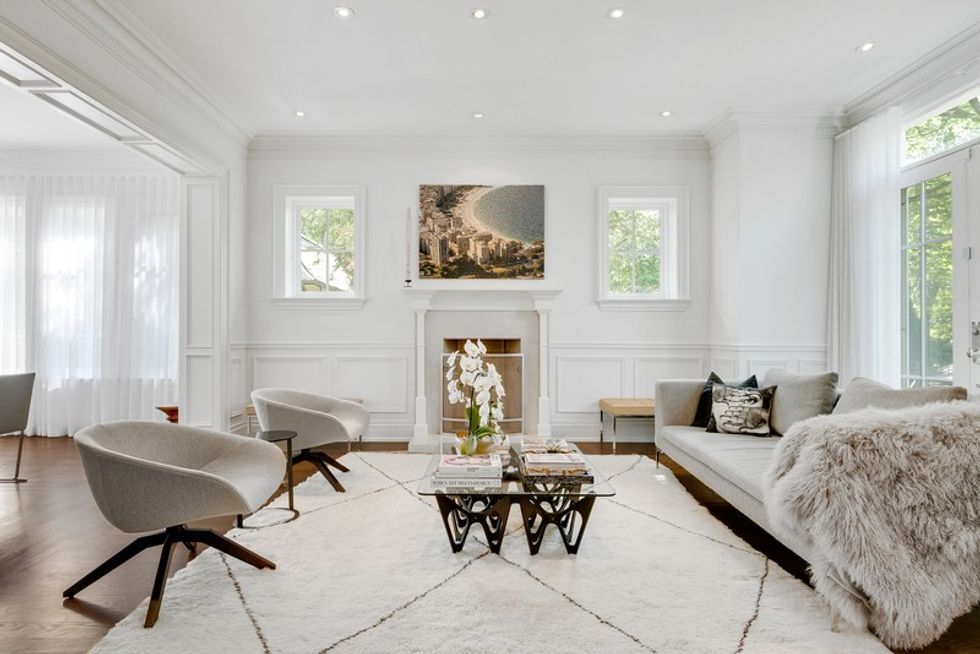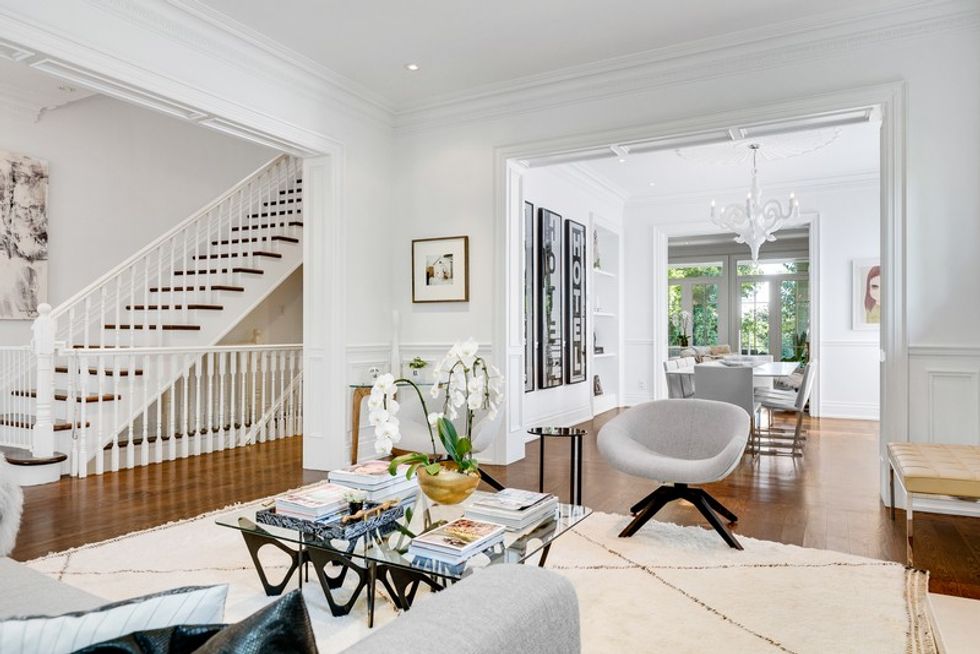 DINING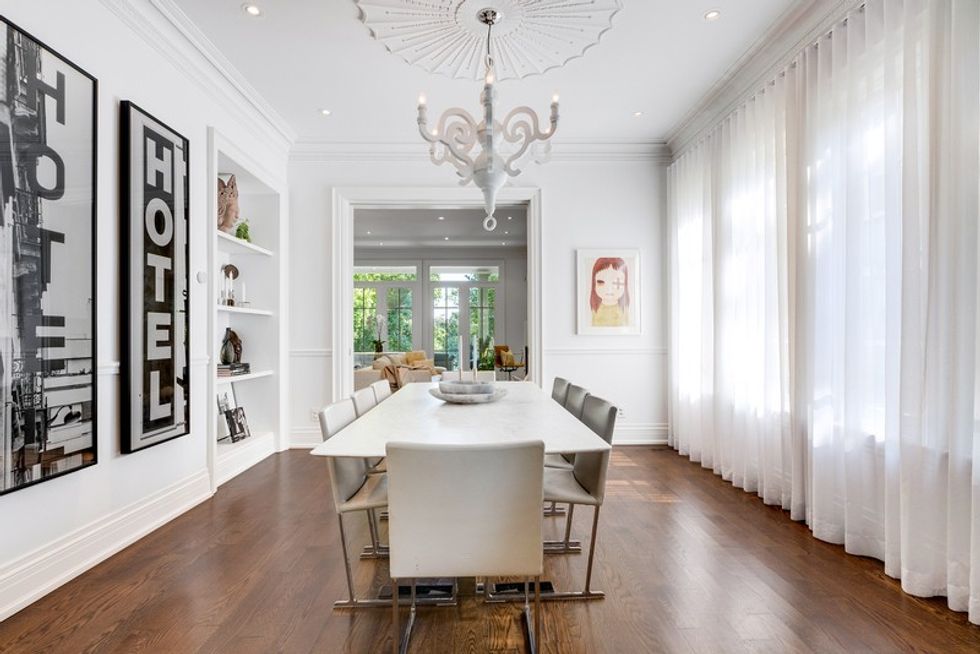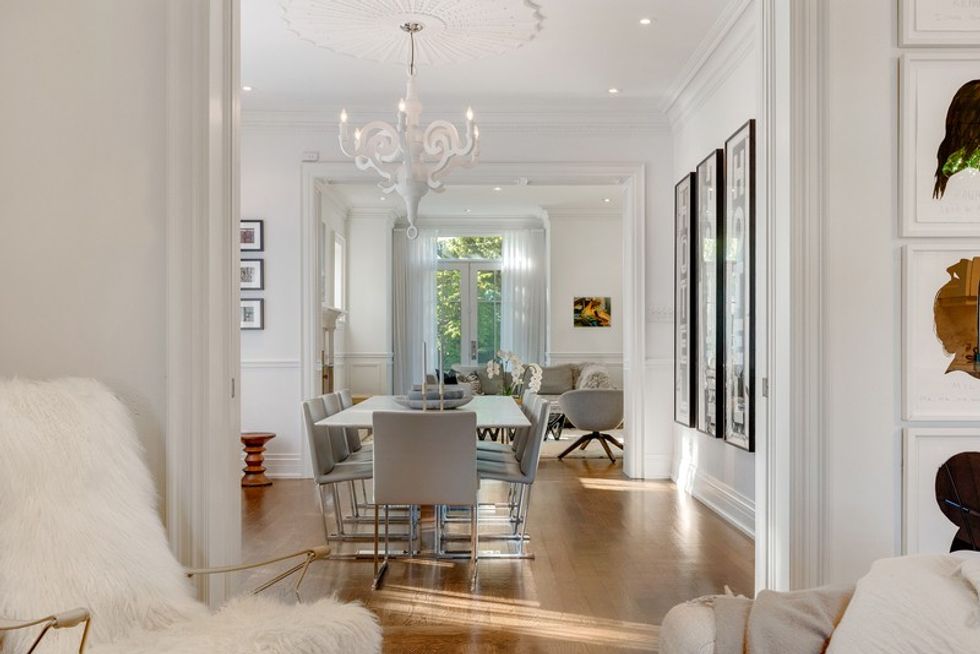 LOUNGE AND KITCHEN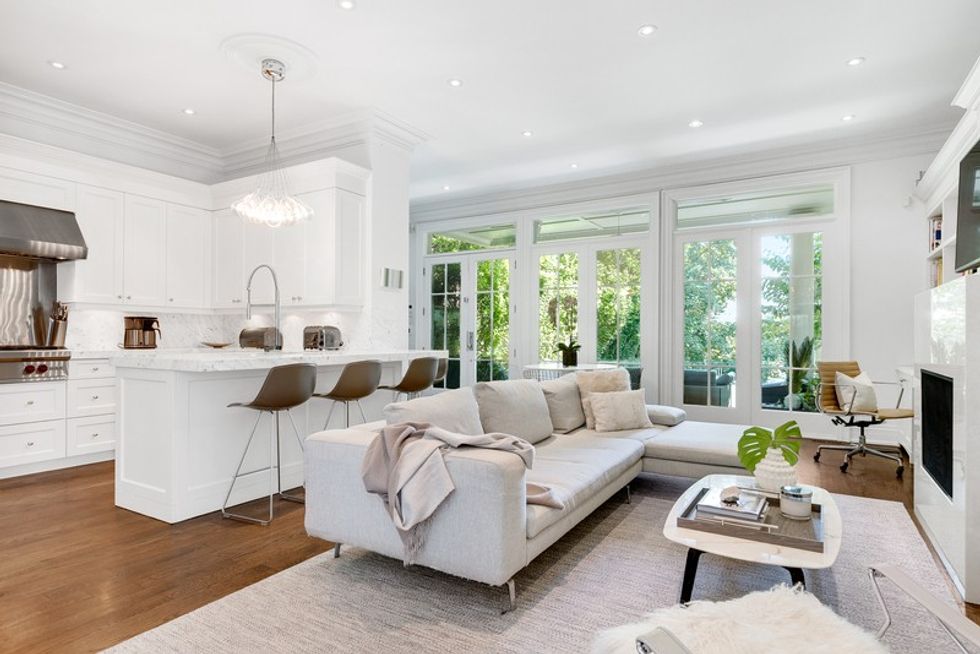 KITCHEN AND BREAKFAST NOOK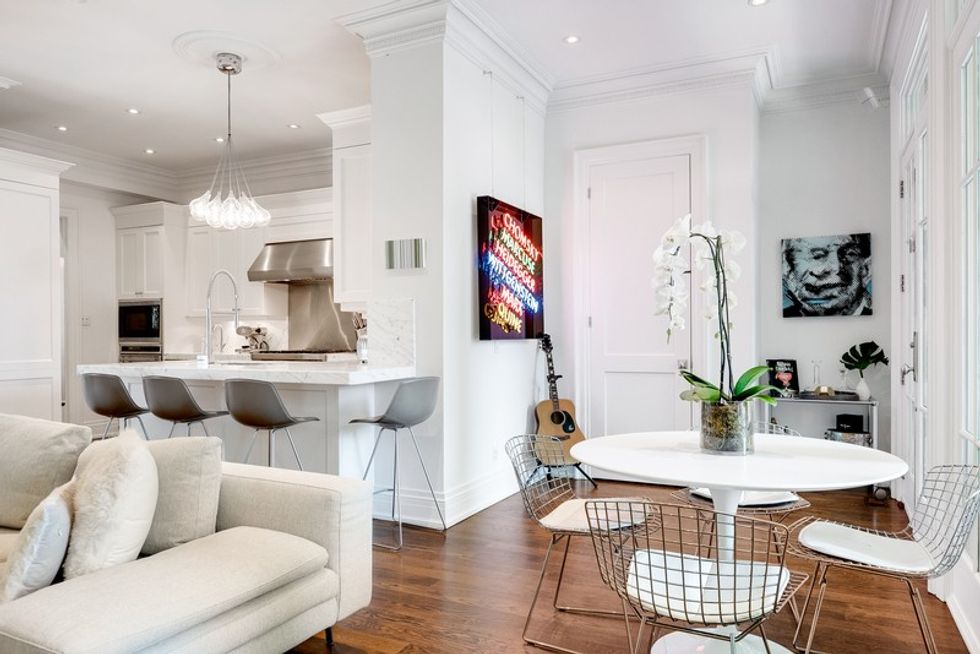 KITCHEN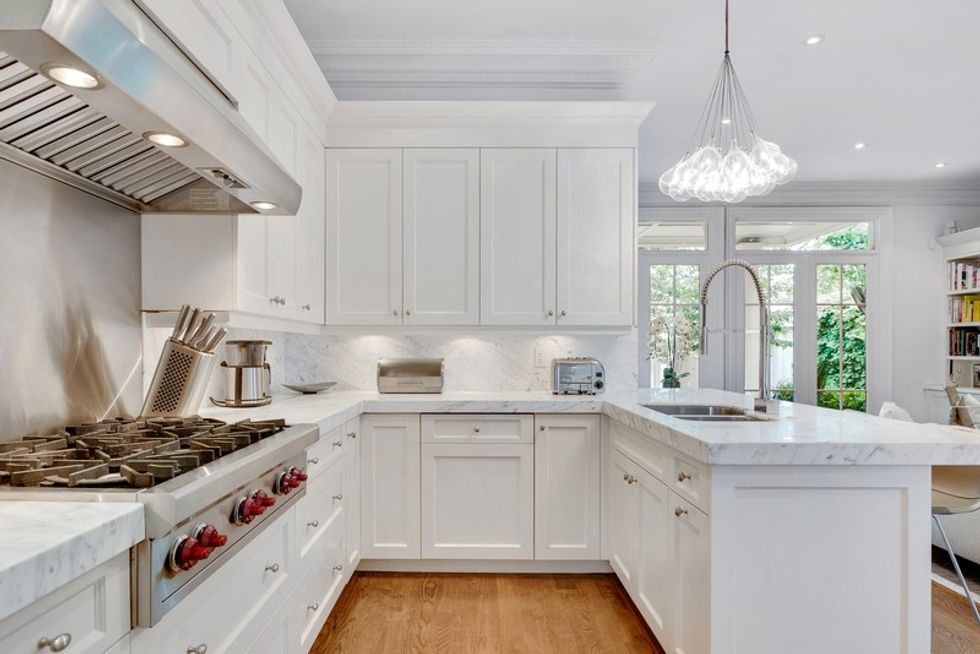 BEDROOM WITH WALK-OUT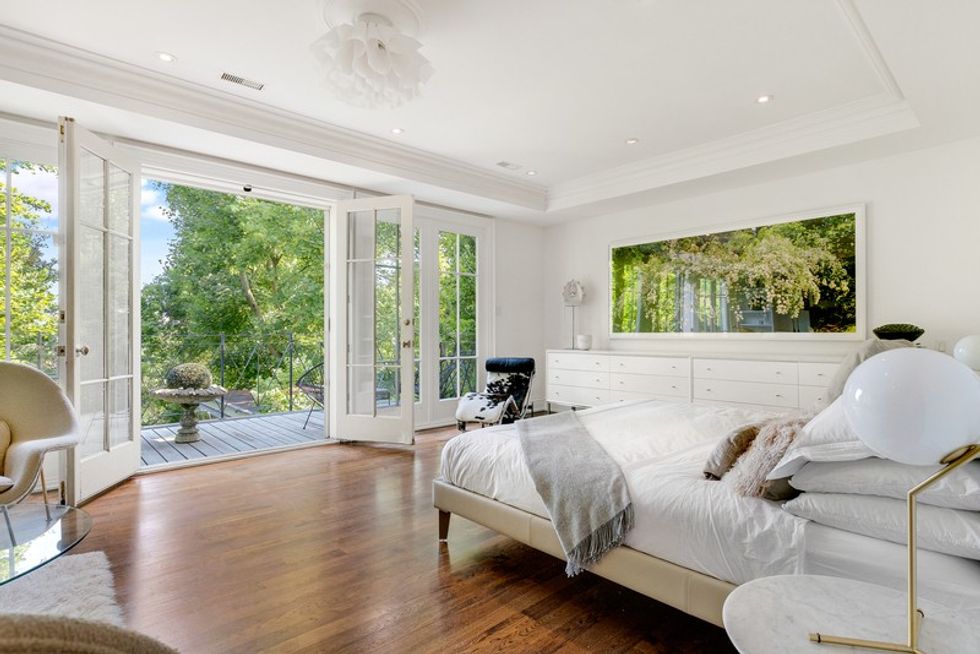 ENSUITE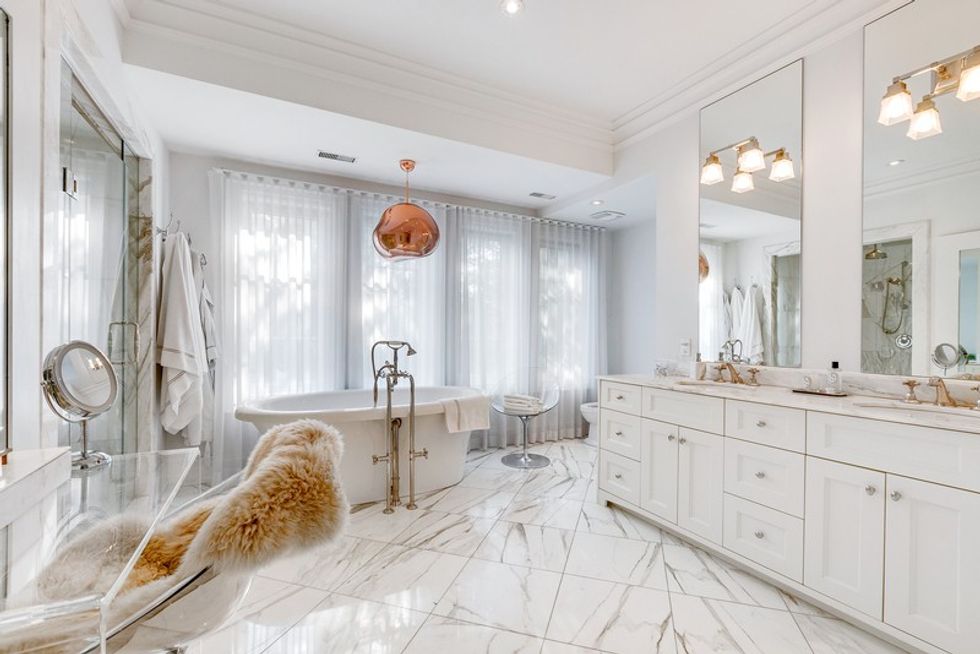 BEDROOM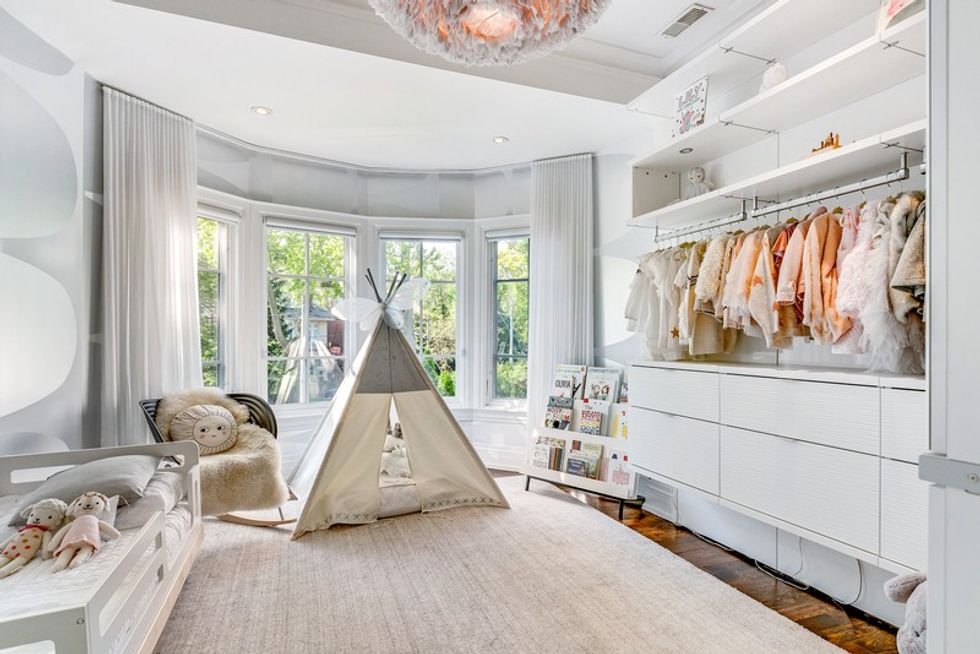 OUTDOOR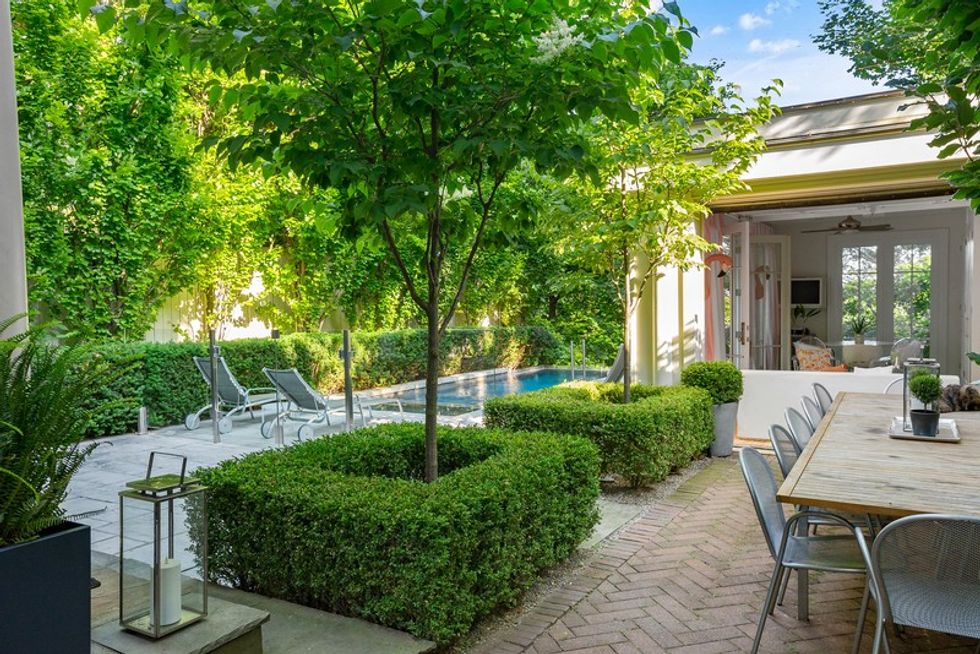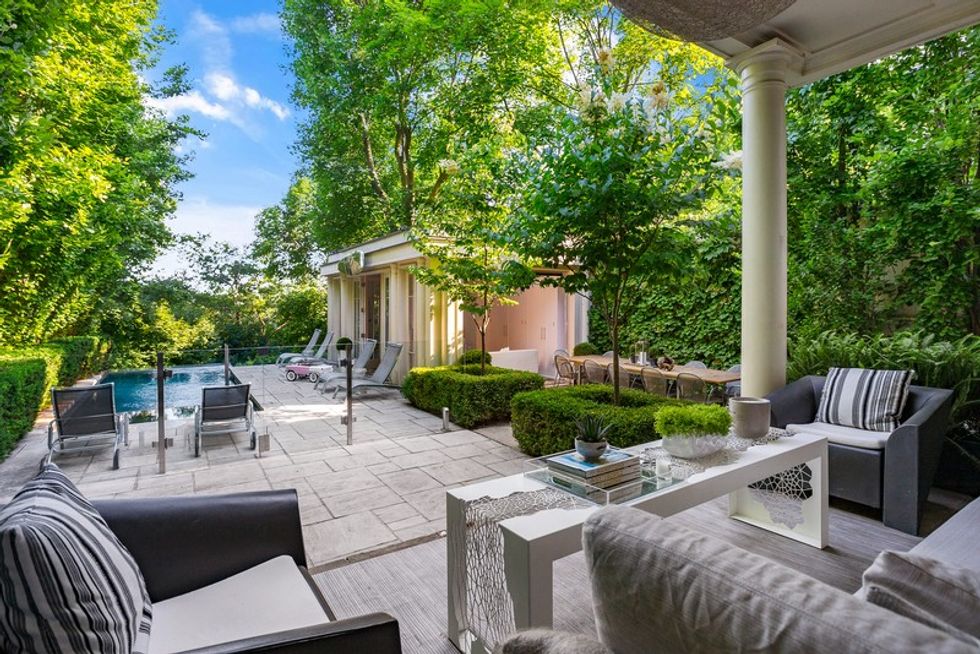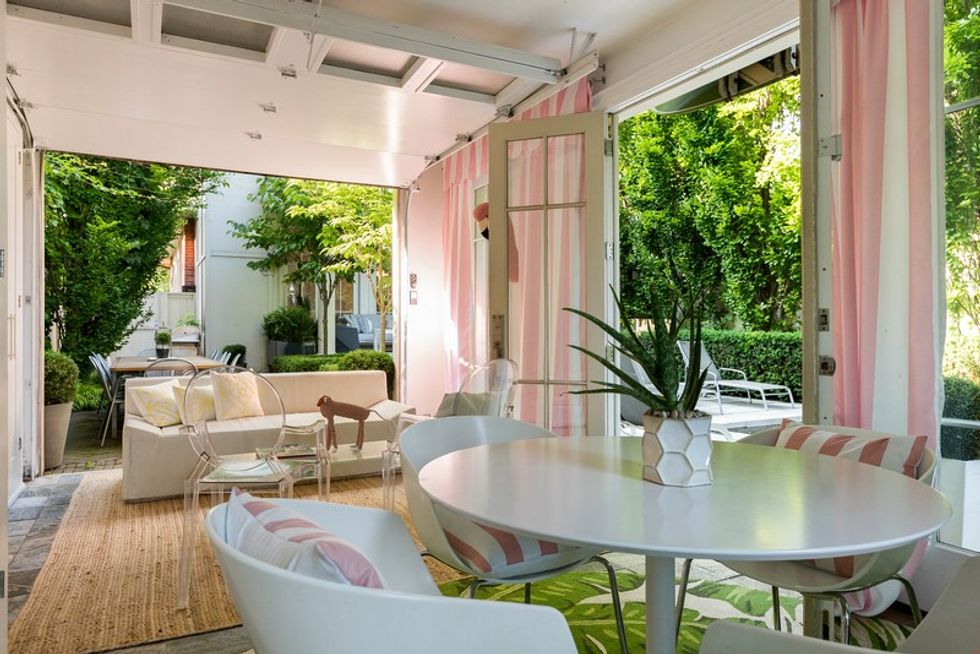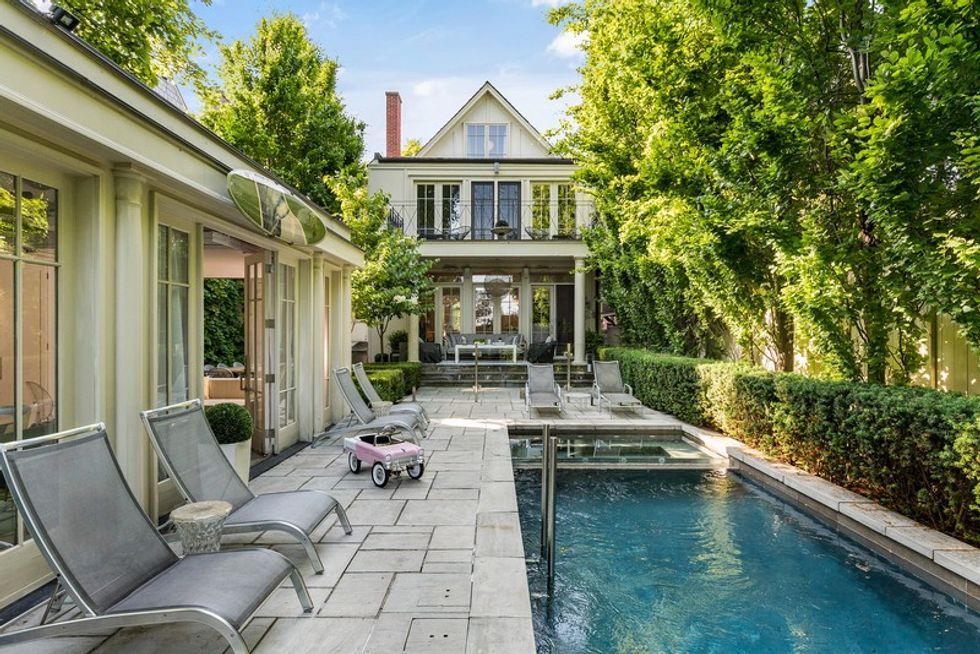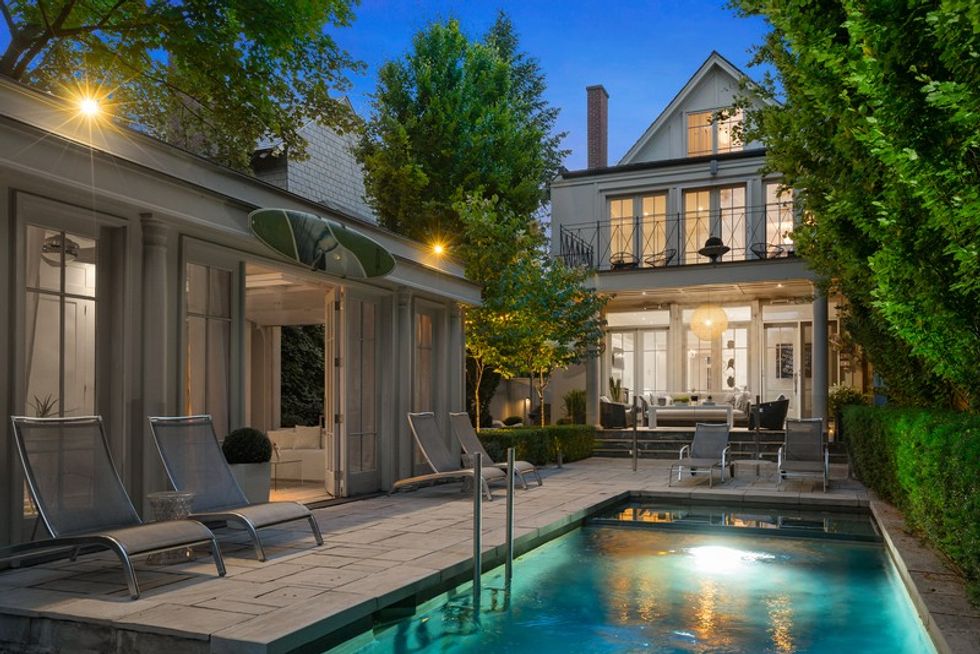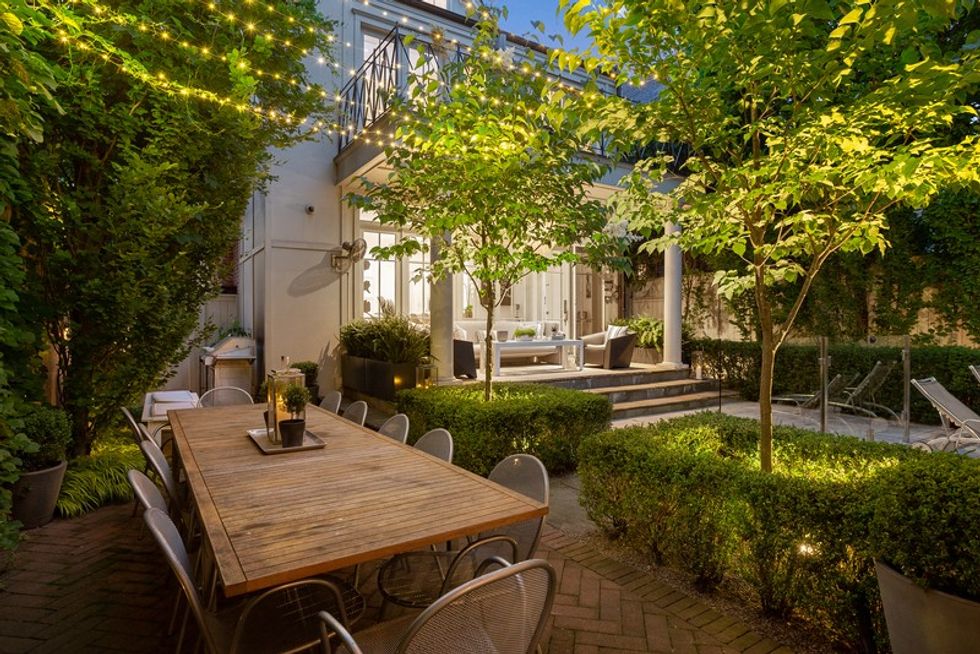 ---
This article was produced in partnership with STOREYS Custom Studio.
Listed Luxe