From gated driveways to private security guards, the gilded mansions of Toronto's Bridle Path come with their fair share of security measures.
---
The custom chateau at 19 Royal Oak Drive is no different. The sprawling abode boasts enviable features, like a natural limestone facade and high ceilings throughout, as well as some slightly more unconventional attributes, like bulletproof windows. They are encased in mahogany frames, though.
Although there are no pictures of the interior, the listing details that the 12,000-sq.-ft. home offers "quality, design, flow, and light."
The allegedly gorgeous gourmet kitchen opens onto what is described as a "slightly more modern" family room. There's an "amazing" attic entertainment room, as well as a library and a large wine cellar.
There are also six bedrooms, each with their own ensuite, plus a nanny suite and three additional bathrooms.
Specs
Address: 19 Royal Oak Drive
Bedrooms: 7
Bathrooms: 9
Lot size: 12,000 sq. ft
Price: $8,800,000
Despite descriptions of "impeccable craftsmanship," the extent to which the home is completed is unclear. The listing notes that the site is "still under construction," with at least the basement remaining unfinished, and photos of the exterior show a boarded up garage.
The property last sold in 2014, with the bungalow that used to occupy the lot fetching just over $2.5M. After the smaller home was demolished, the property was listed for $10.8M in 2017, although no buyer materialized. Per Google Maps, the mansion that now stands at 19 Royal Oak Drive was under construction as early as July 2018.
The home hit the market again in February 2022, with the same $8.8M price tag it now has more than a year later.
19 Royal Oak Drive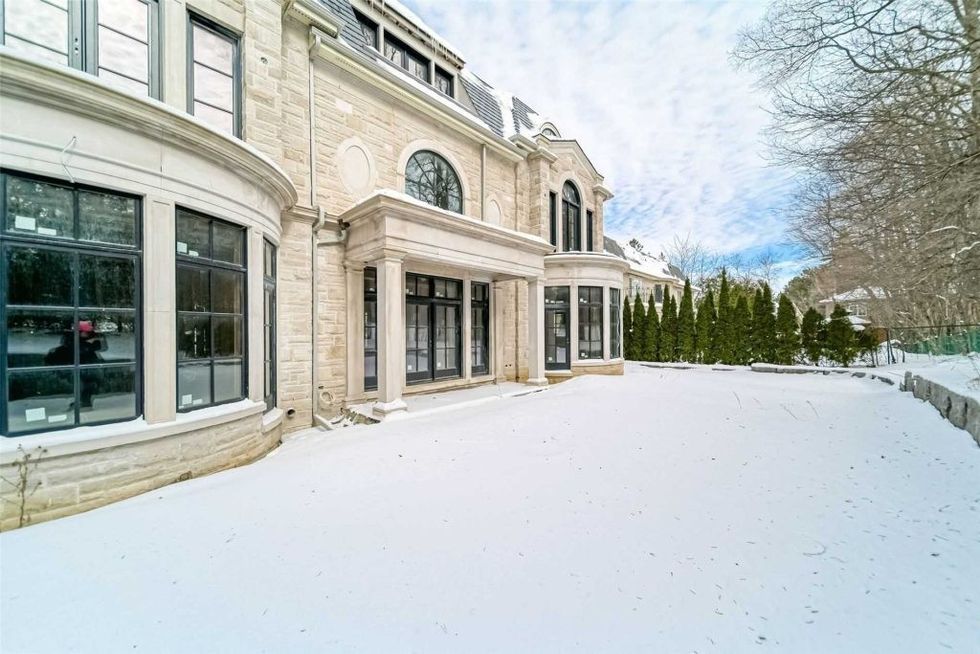 Manorlead Group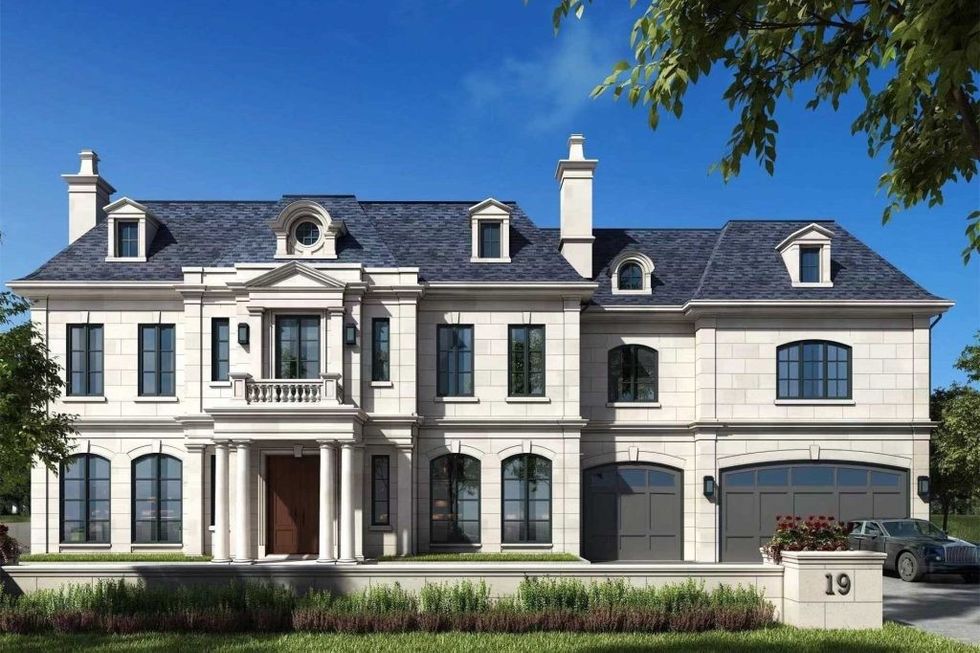 A rendering of the yet-to-be-completed mansion. (Manorlead Group)
Listed Luxe