You've heard of buyer's remorse, but what about that pang you feel when something special has been snatched up from the market, and it's not under your name?
---
That's the feeling you risk taking on if you learn any more about 187 Davidson Drive... but the just-sold estate is so beautiful, you'll certainly benefit from design inspiration if you indulge yourself in a little peek.
The bespoke French Chateau-style mansion sits at Woodbridge's highest point, resting on a 0.6-acre lot that backs onto the Humber River and a forest ravine.
With soaring ceilings, huge windows, and sun pouring into every room, this gorgeous abode's new owners are poised to enjoy the lap of luxury in their everyday lives.
READ: Life Can Be a Picnic on This Private Island East of Kingston
Location-wise, the property is perfectly positioned in relation to Toronto. North of the hustle and bustle, the estate's immediate surroundings are serene -- in addition to the Humber River and the ravine, Boyd Conservation Park is also nearby -- but access to the city's core is as easy as a zip down Highway 400. This means calm and cozy weekdays at home, balanced by weekends to be spent stomping Toronto's pavement, attending shows, and trying new eateries.
And surely, when Saturdays aren't spent in the core, this abode's new owners will enjoy at-home entertainment -- the entire space was essentially built for it. Whether friends gather in the polished chef's kitchen, the dedicated dining room, or any of the multiple lounge areas, the environment will encourage comfort and connection.
Thanks to the estate's 5+1 beds and 7 baths -- laid out across 5,000 sq. ft. of living space -- providing space for guests to stay the night will be a breeze.
Specs:
During their visit, friends and family will certainly swoon over the incredible, sun-soaked solarium, which is complete with 22-ft. cathedral dome ceilings. The space offers the feel of being outside, but protected from the elements -- it's perfect for enjoying on a rainy or chilly afternoon.
---
Our Favourite Thing
Of course, when the weather's right, to spend as much time as possible outdoors is the goal, and this home boasts a backyard oasis for the ages. Here, an olympic-size pool is finished with a stone waterfall, serving as the centrepiece for the outdoor space. The yard is complete with a stone pizza oven with a barbecue, a fire pit, and a lush lawn that's been professionally landscaped. When dreaming of summer 2022, we like to imagine ourselves here.
---
It's too little, too late to be yearning after this gorgeous property. But if you're looking to up your backyard game for the coming warm season, we invite you to glean some inspiration from one of the greats...
WELCOME TO 187 DAVIDSON DRIVE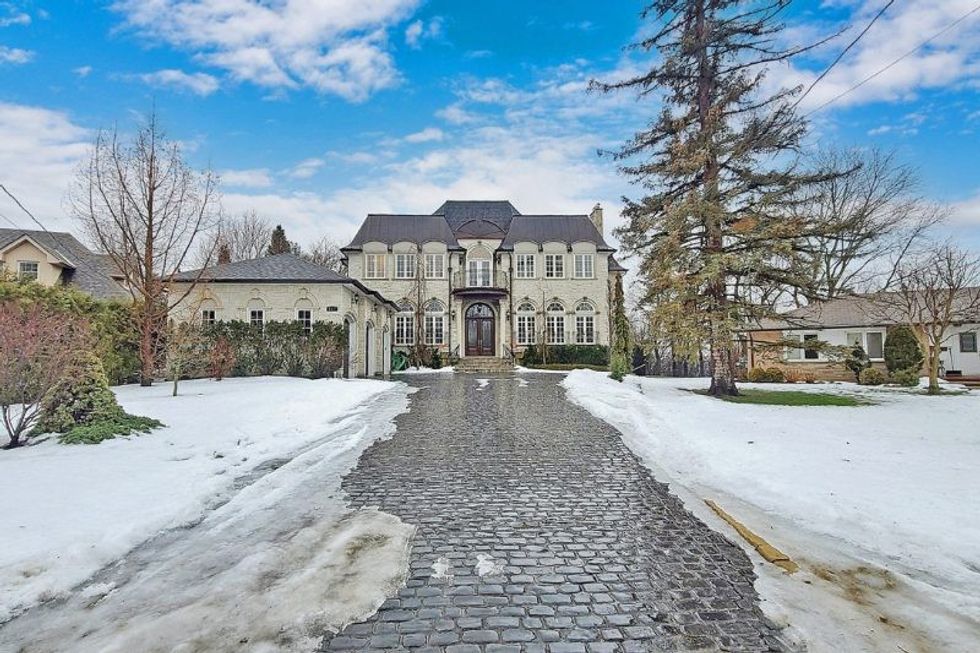 GREAT ROOM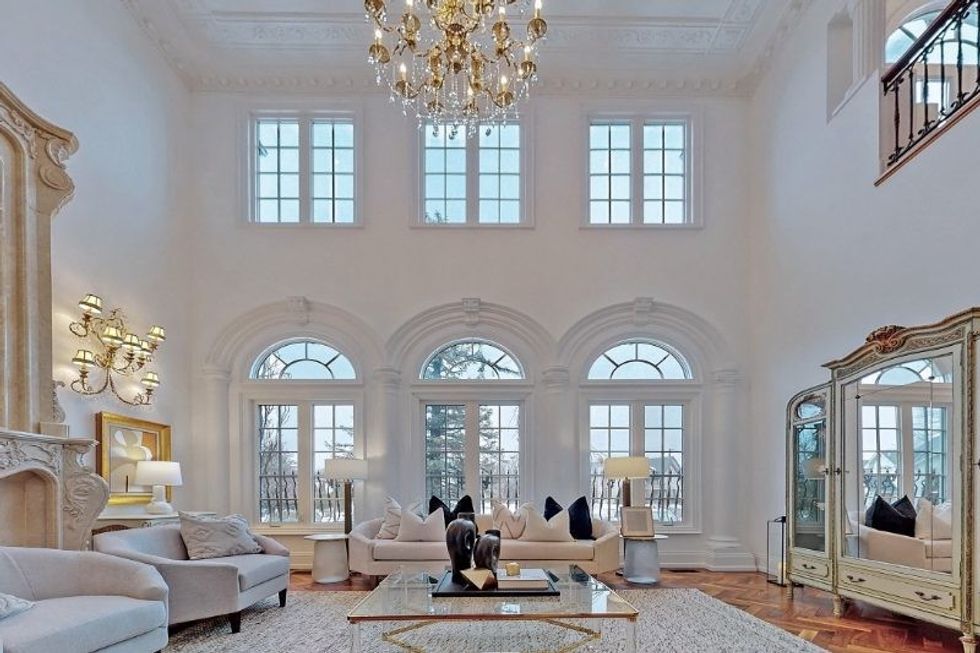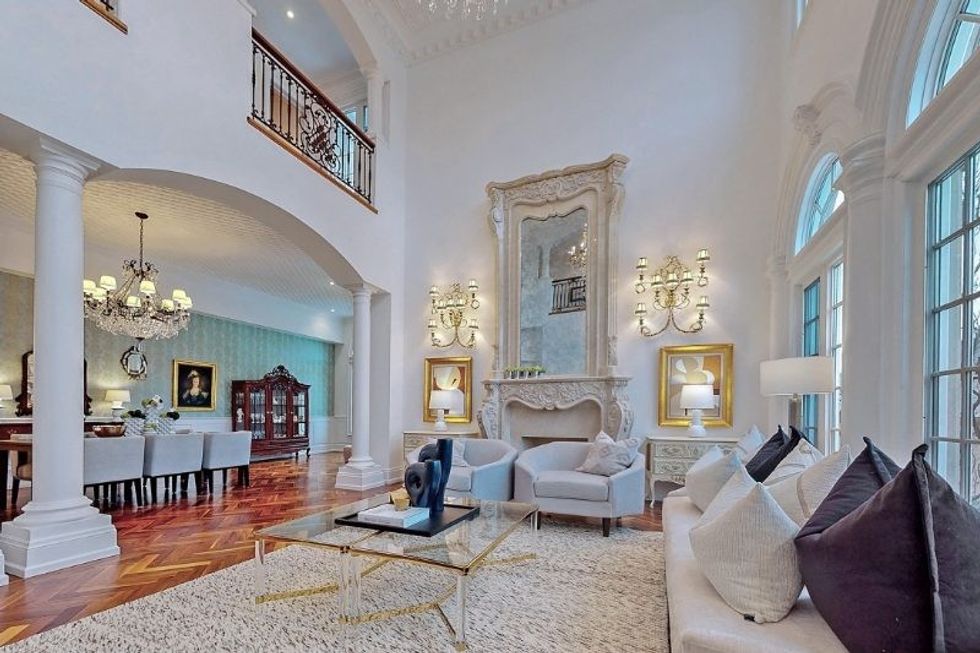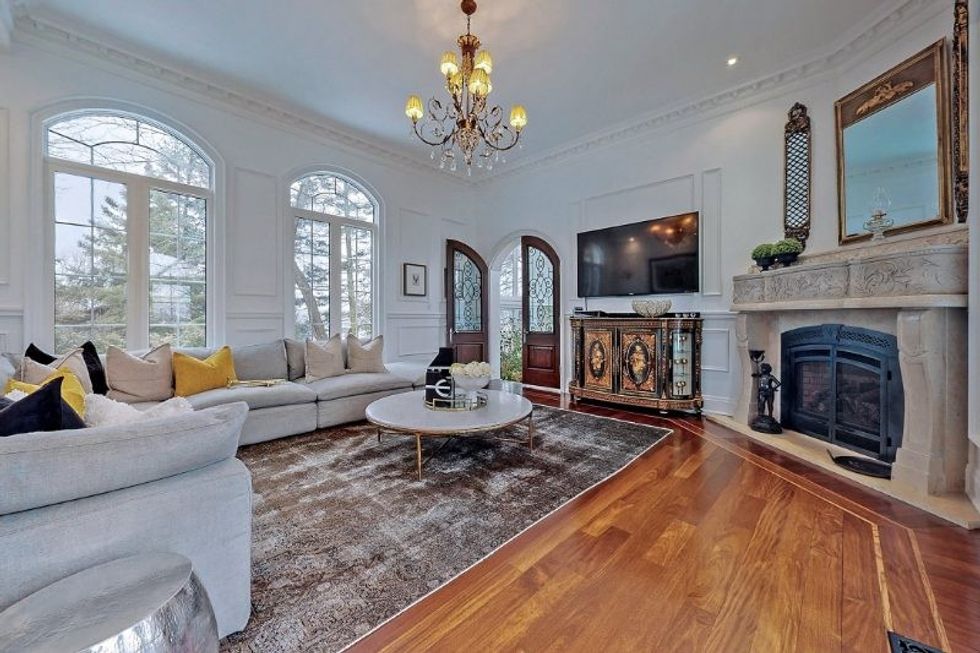 LIVING AND DINING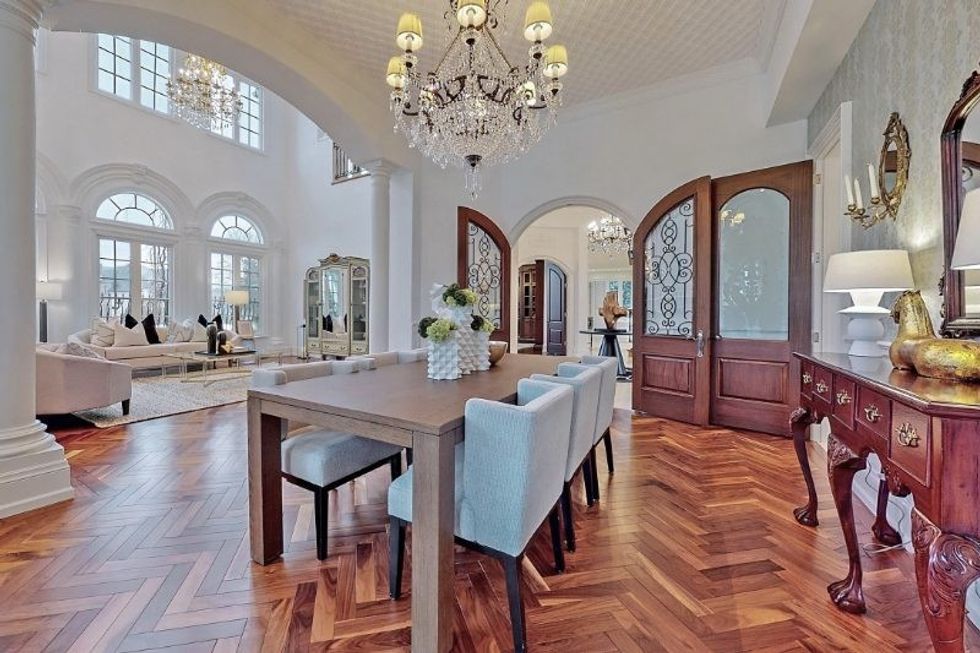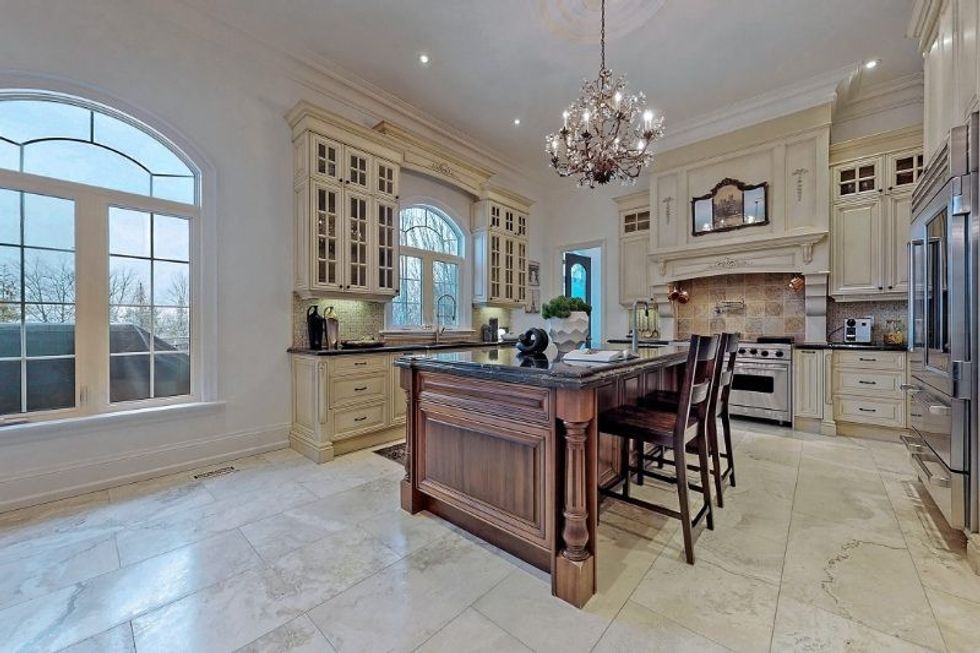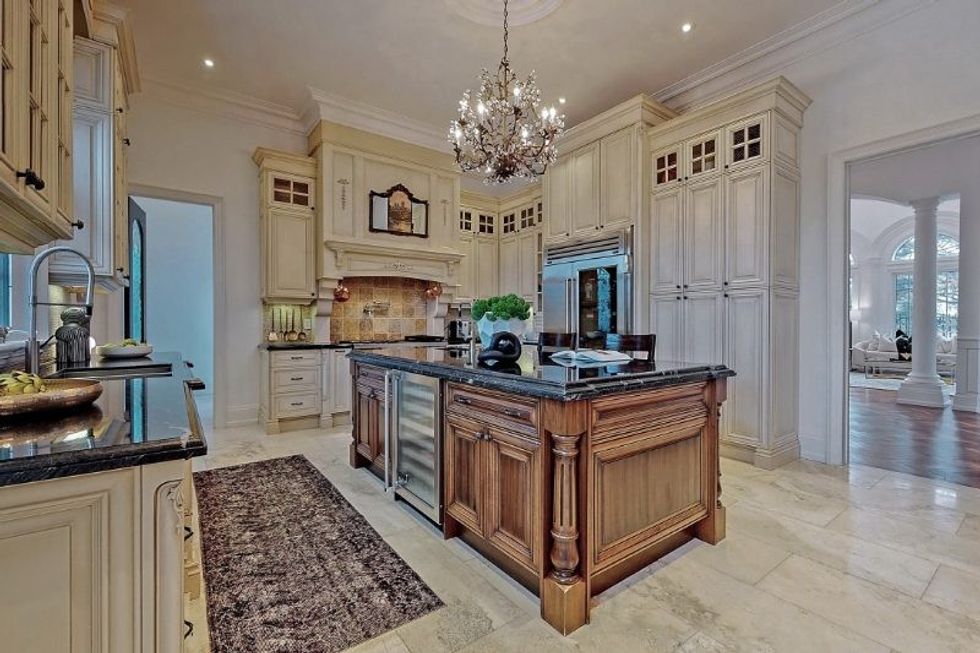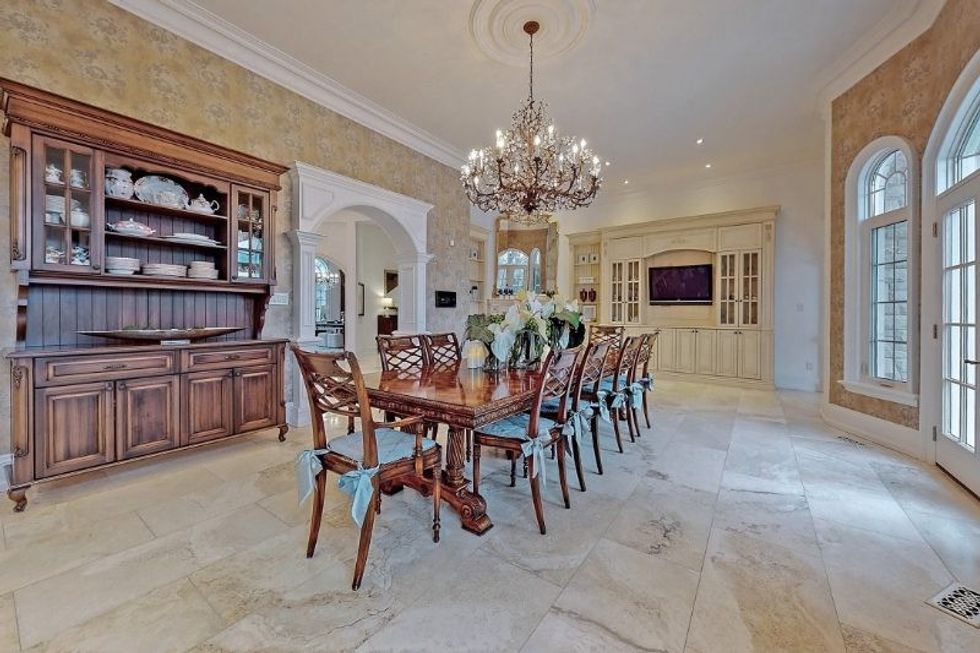 SOLARIUM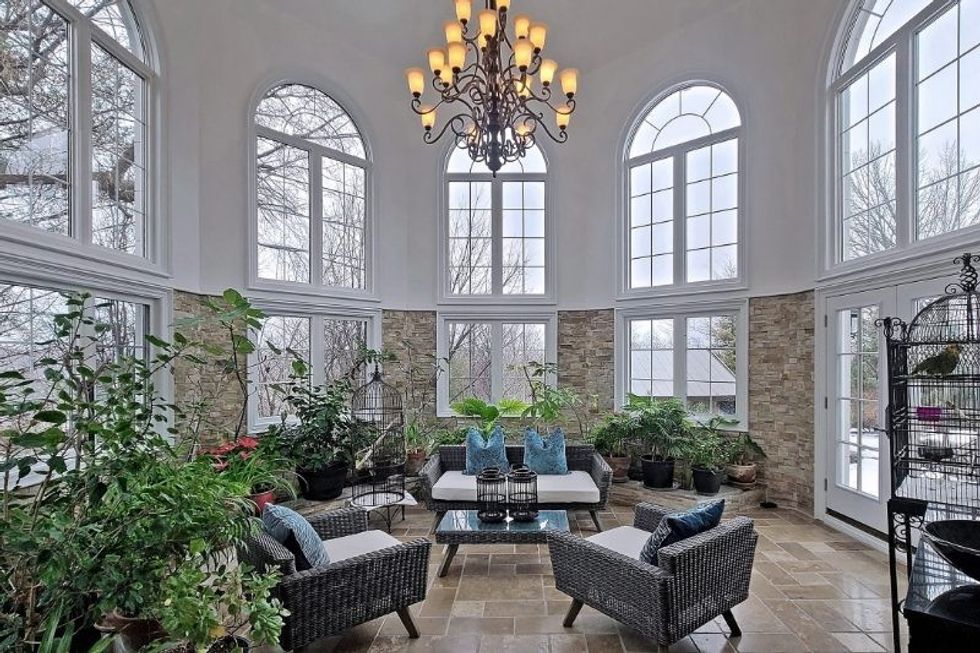 OFFICE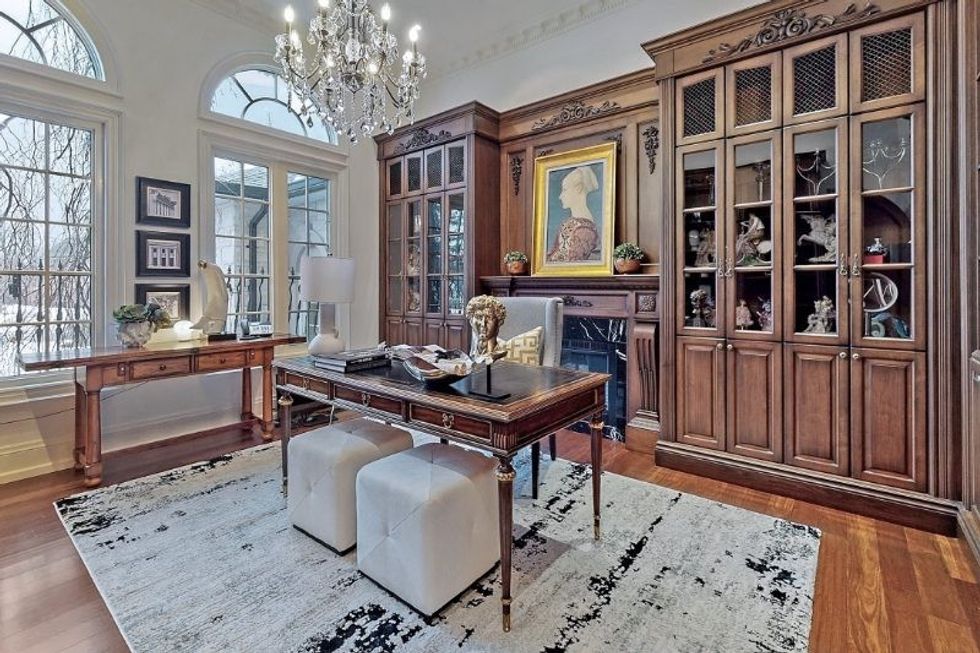 FOYER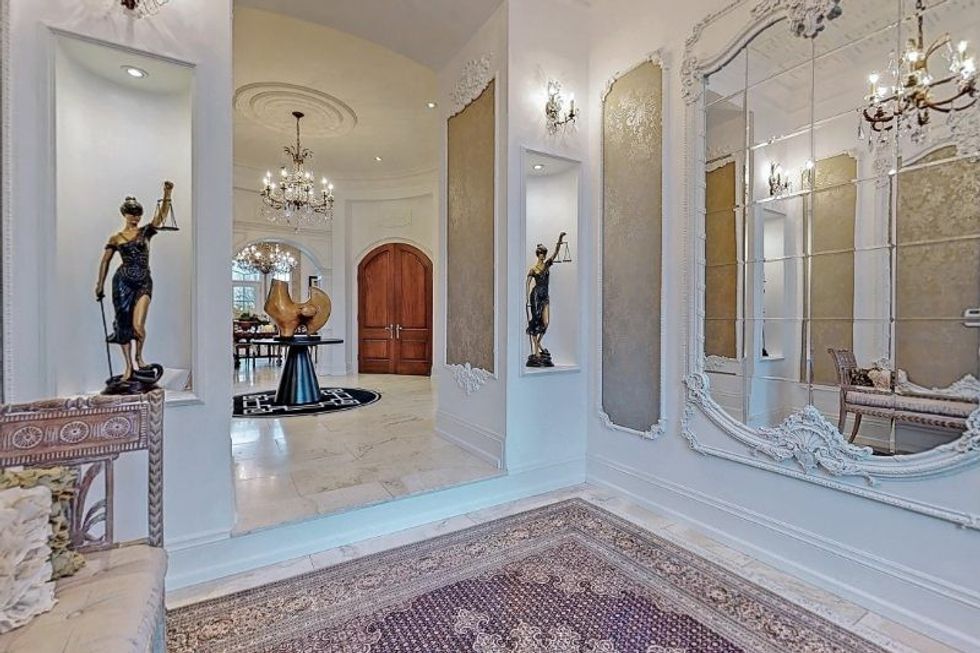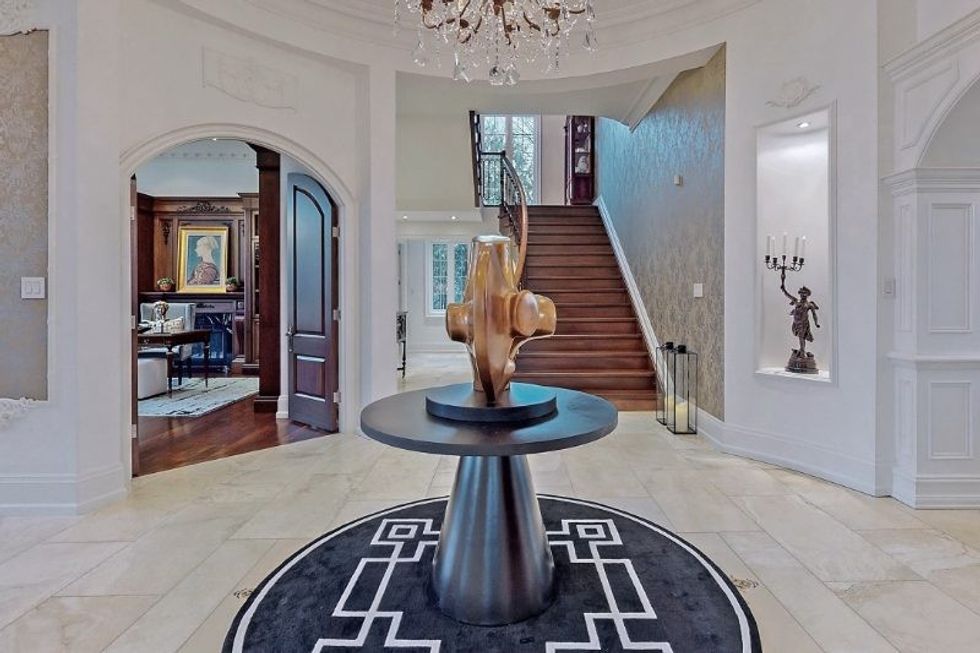 LANDING WITH BALCONY
BEDS AND BATHS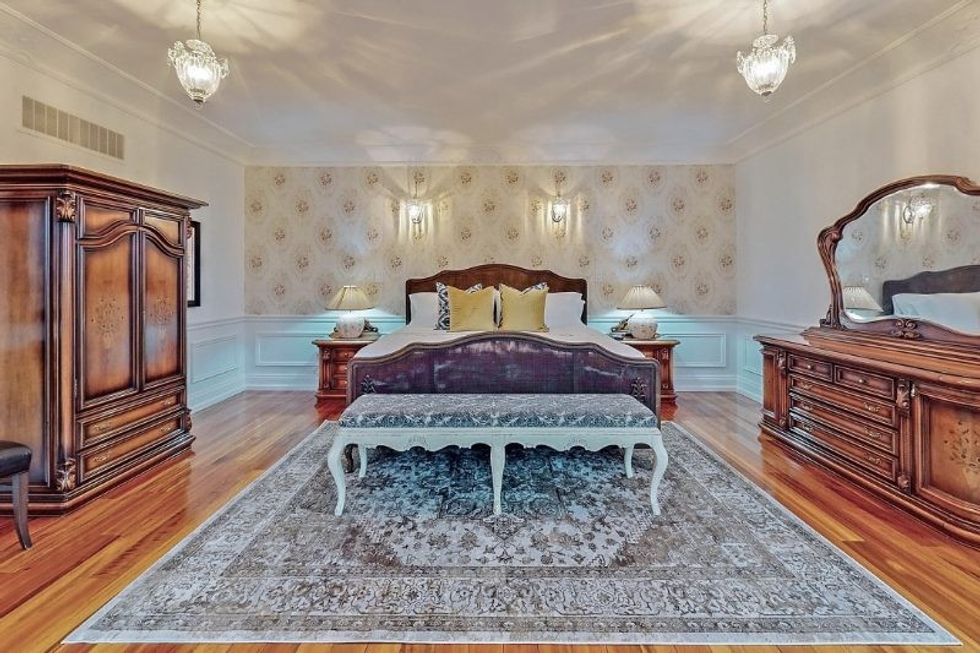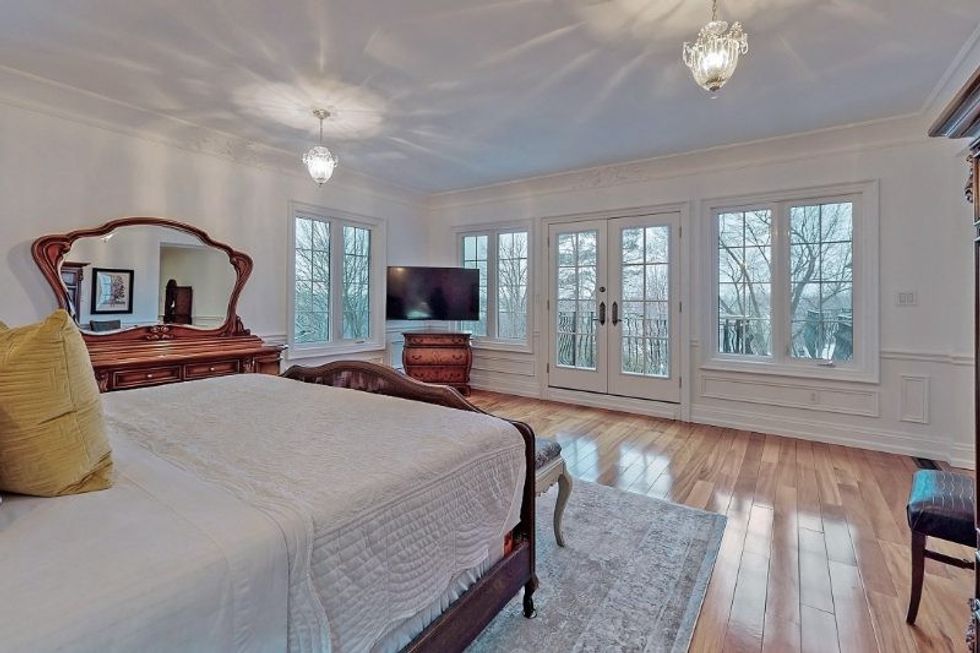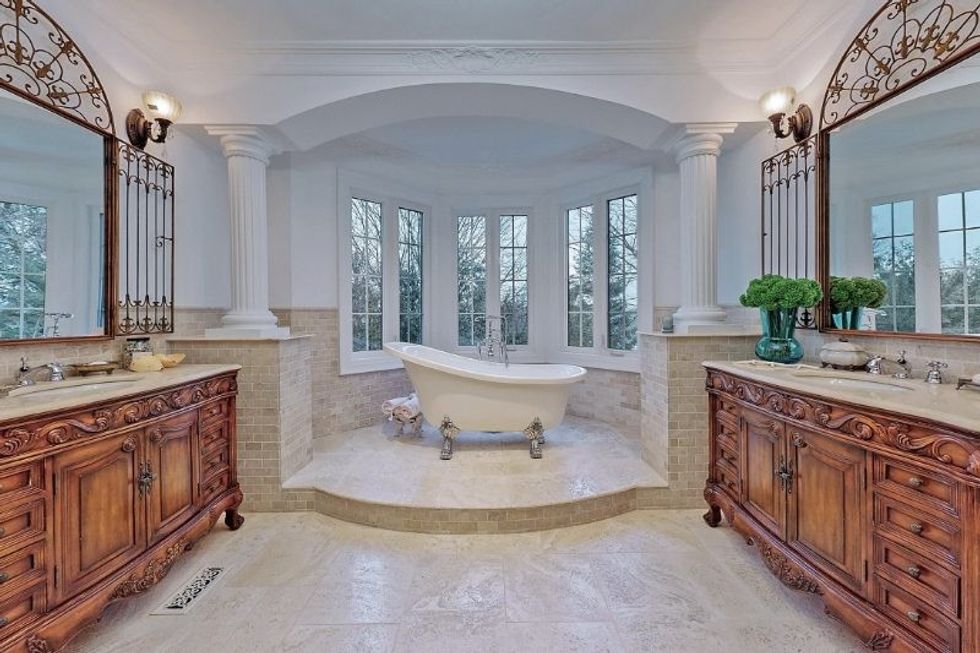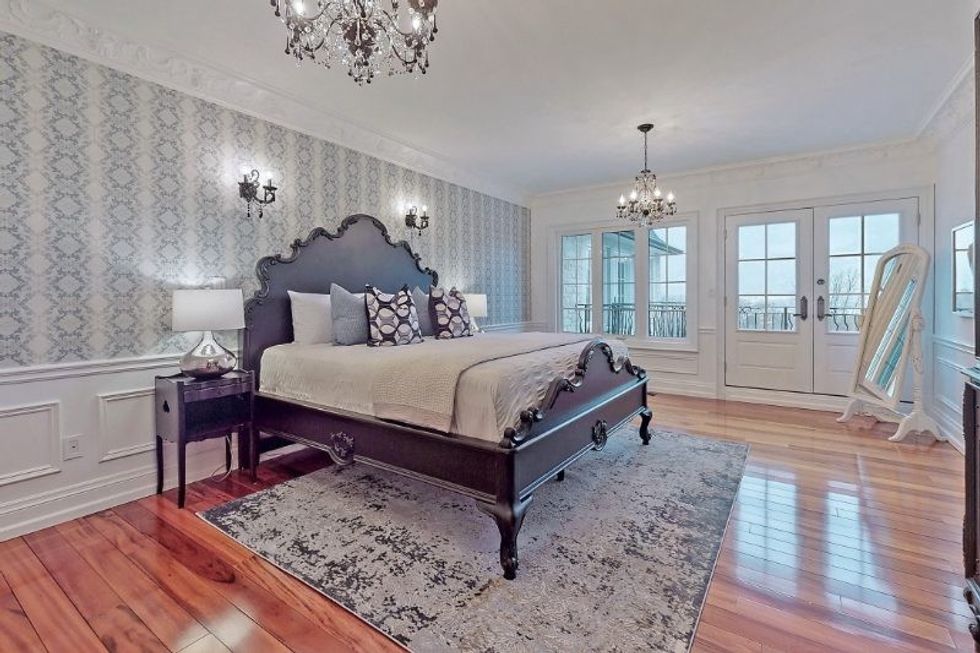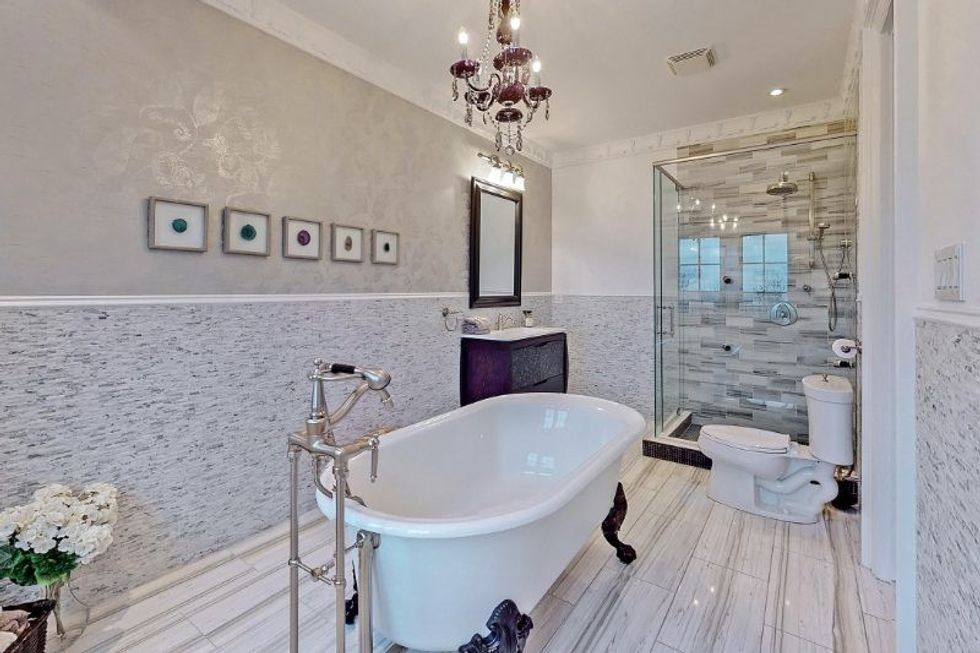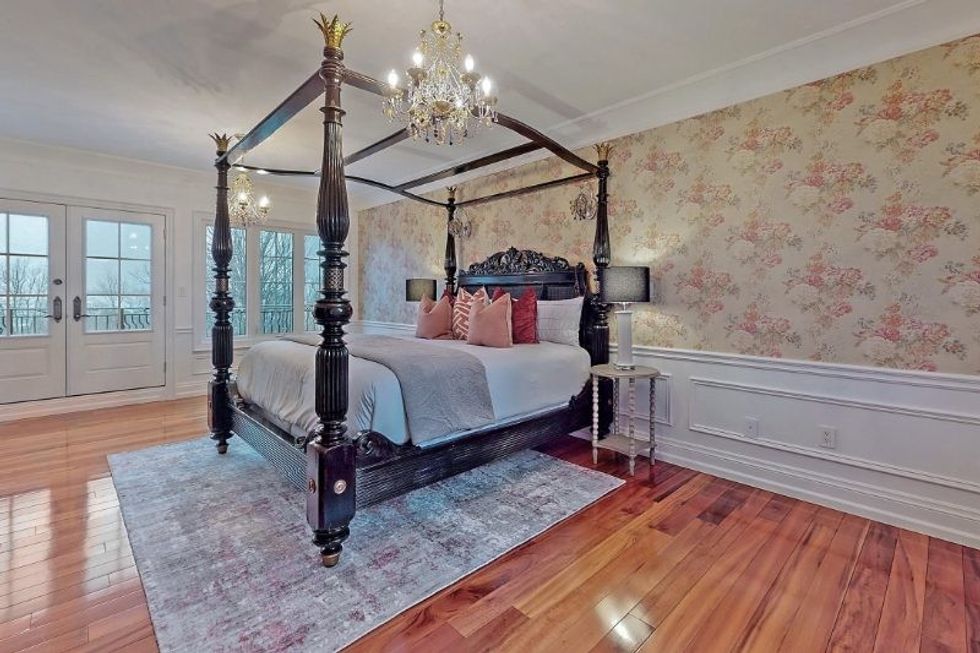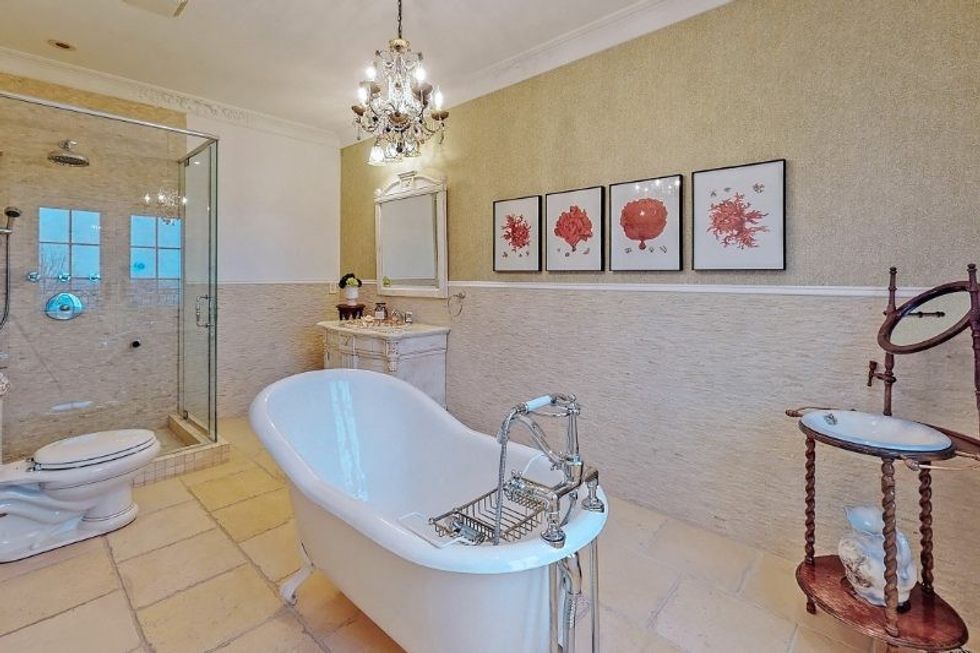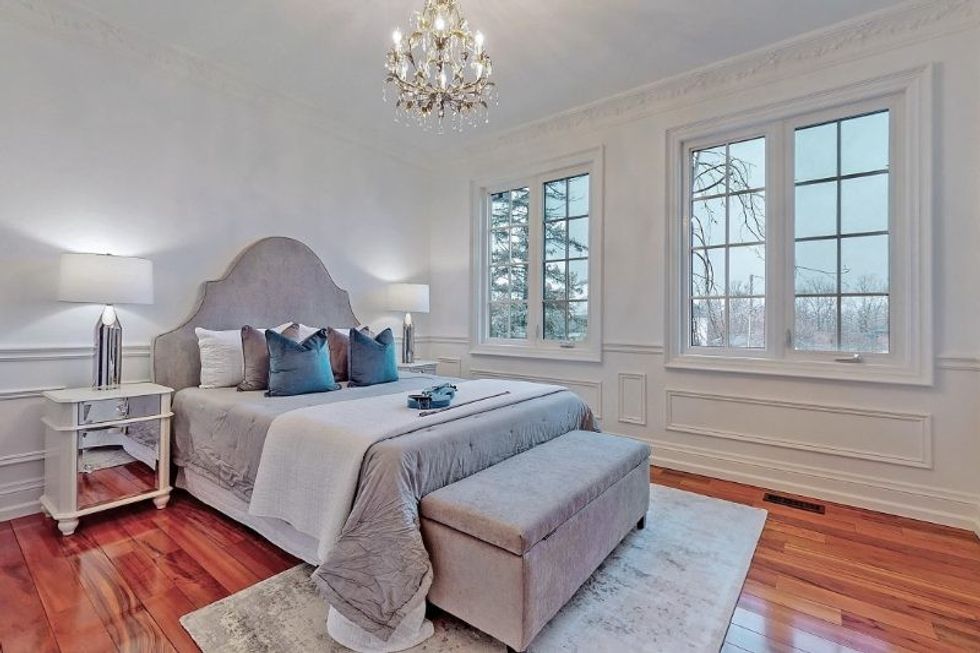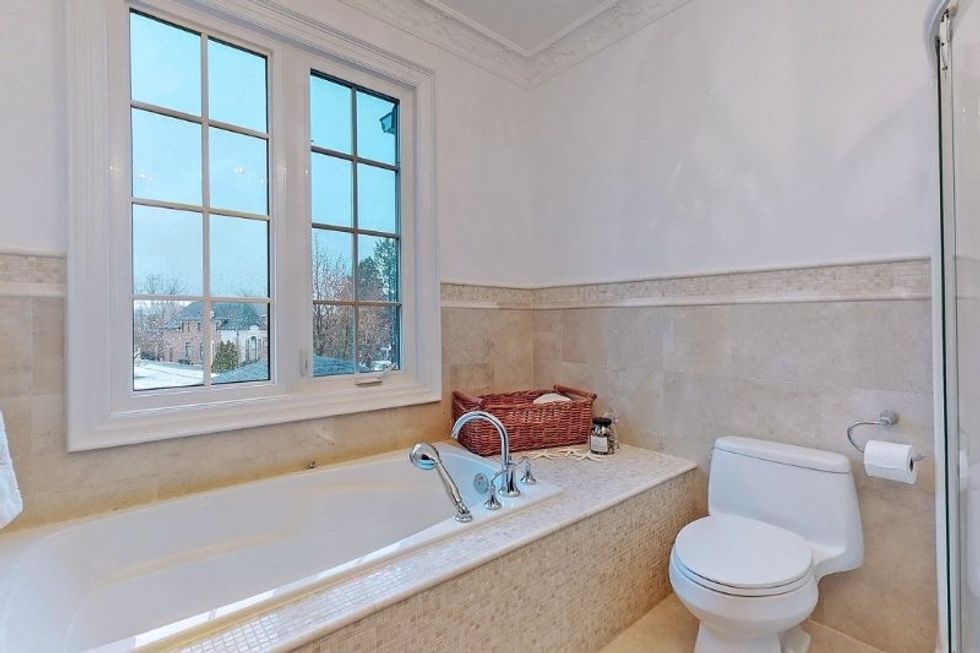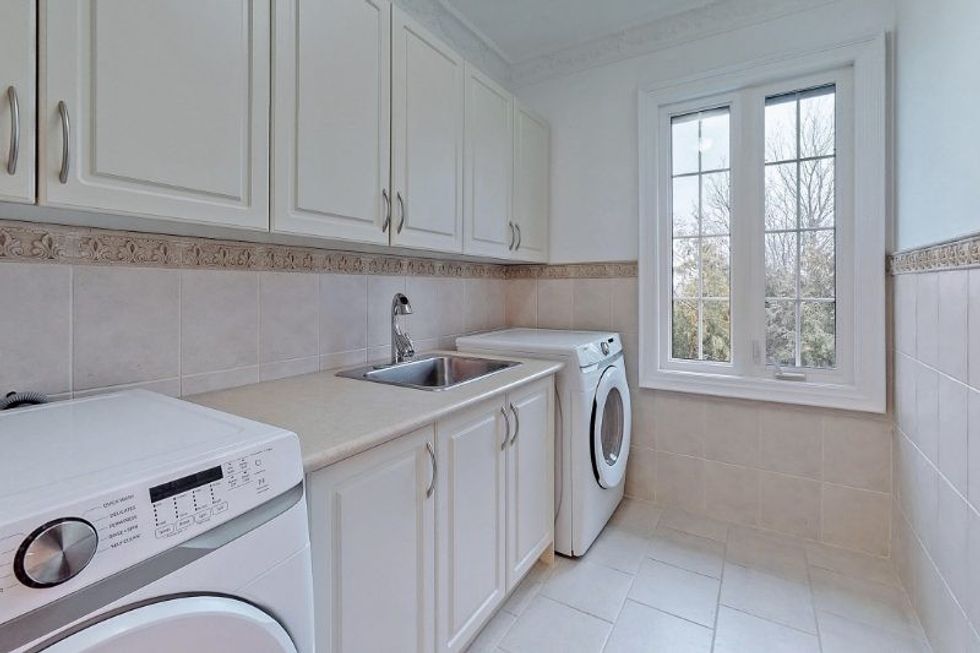 OUTDOOR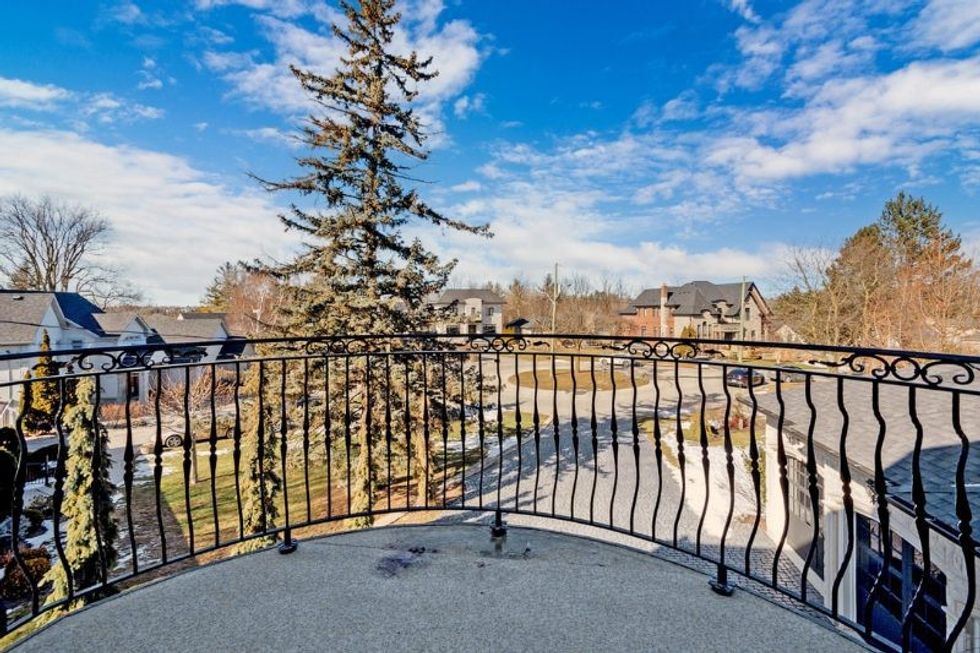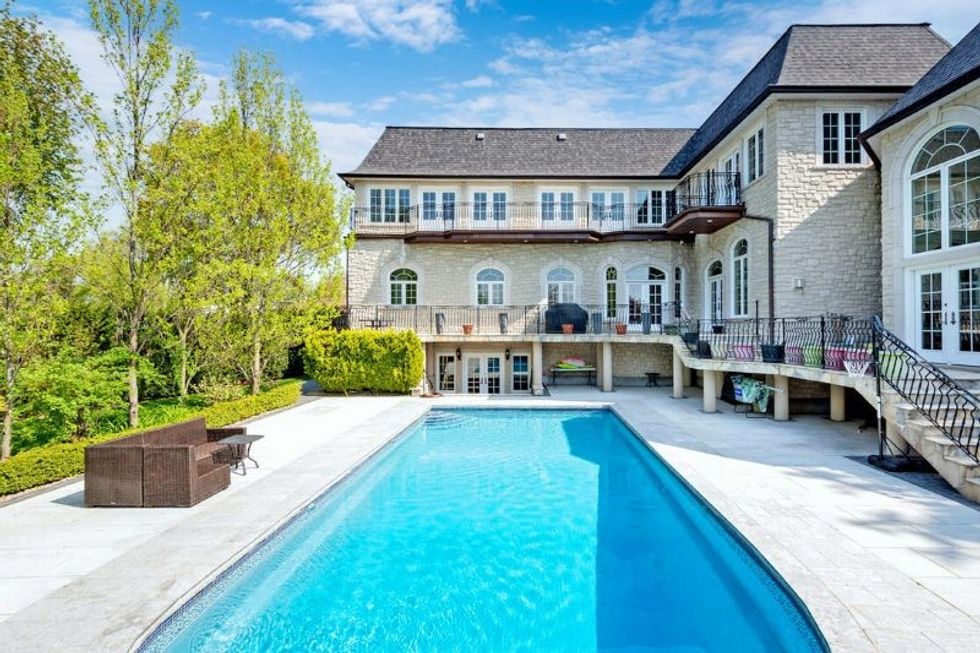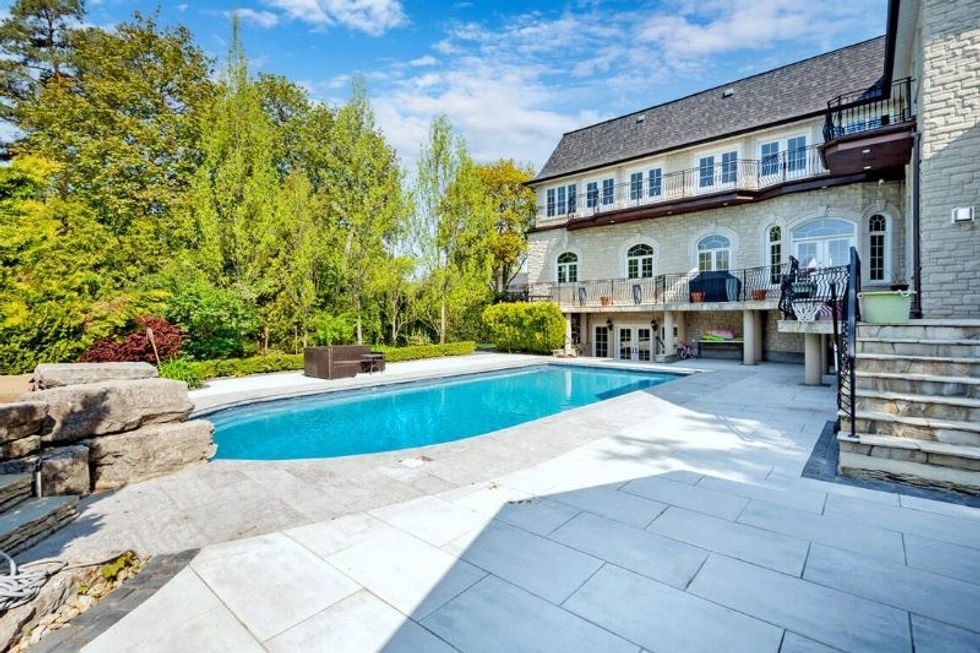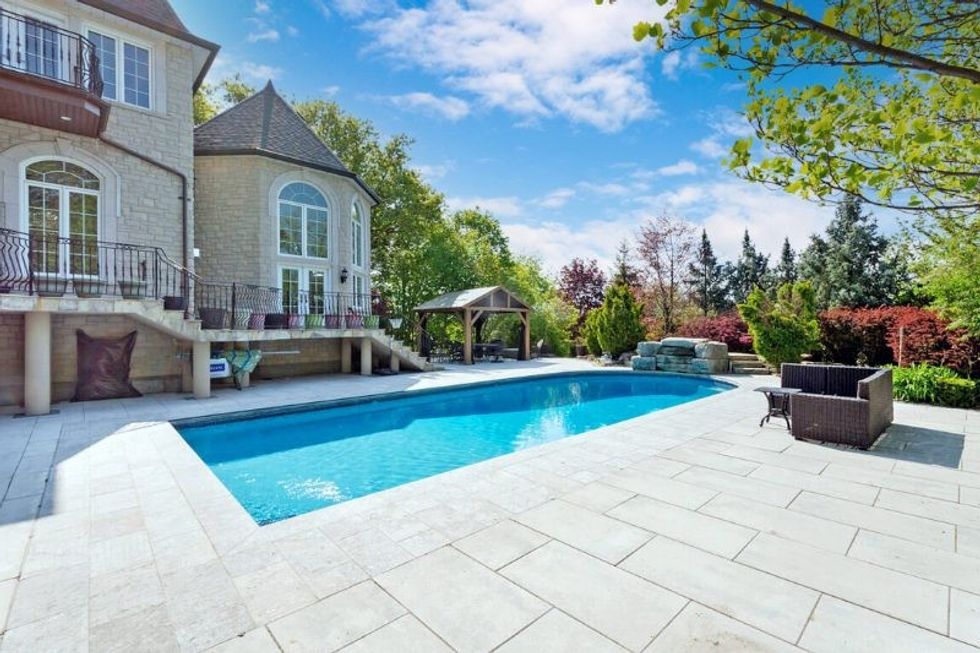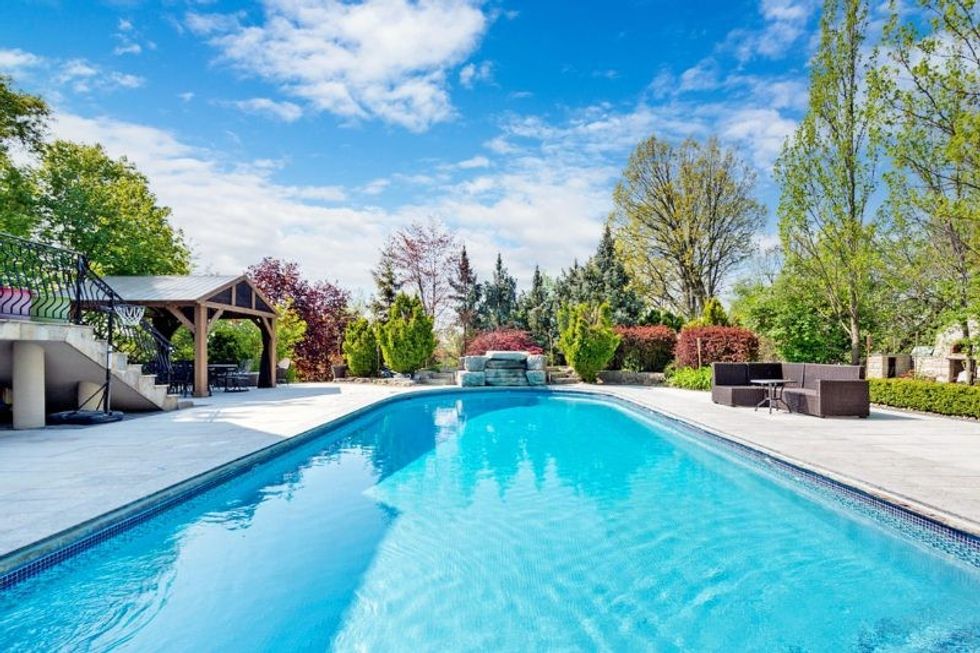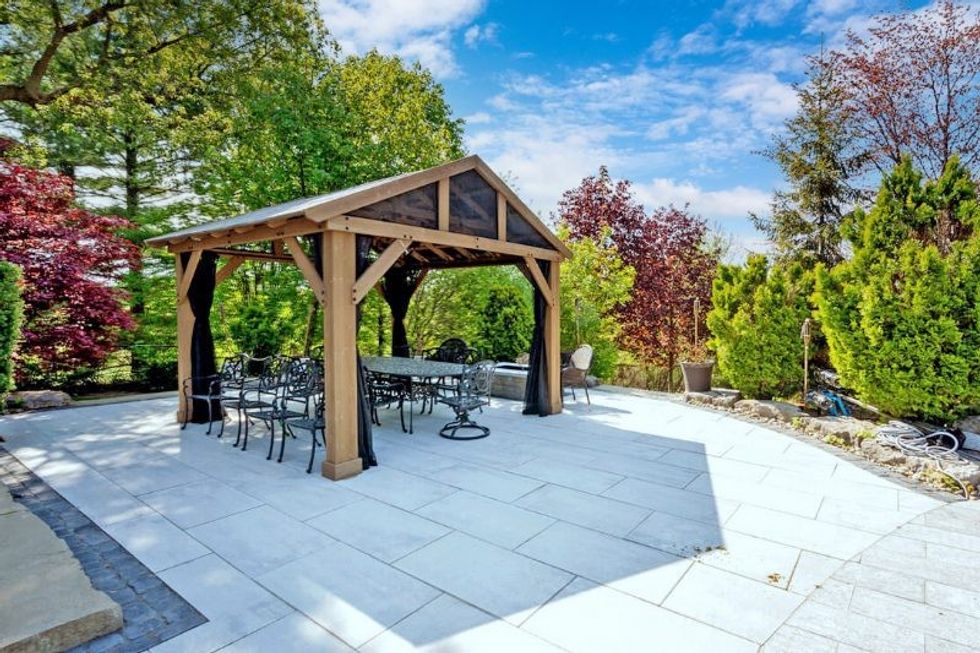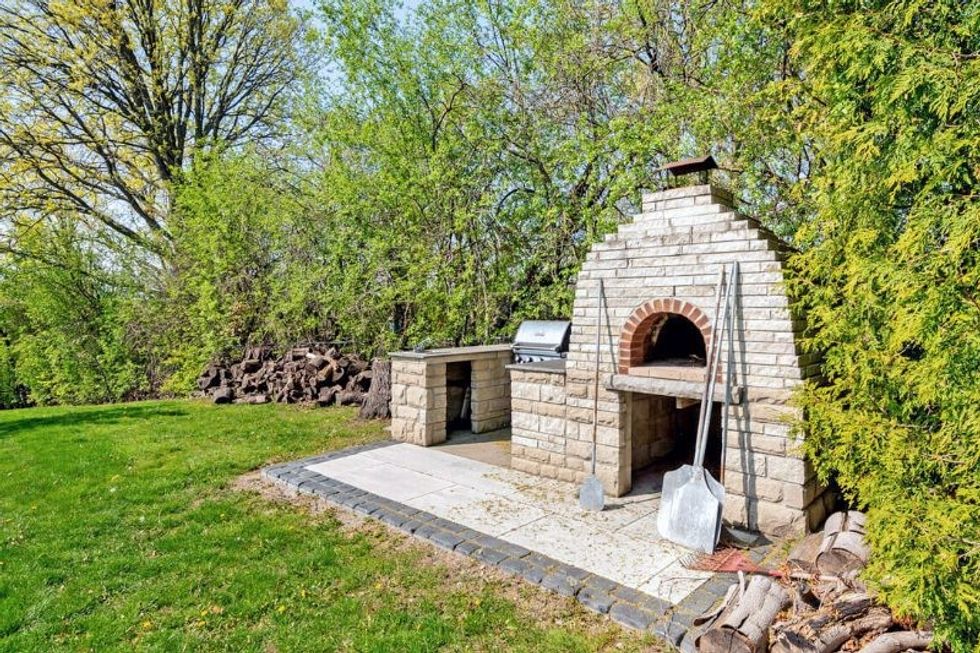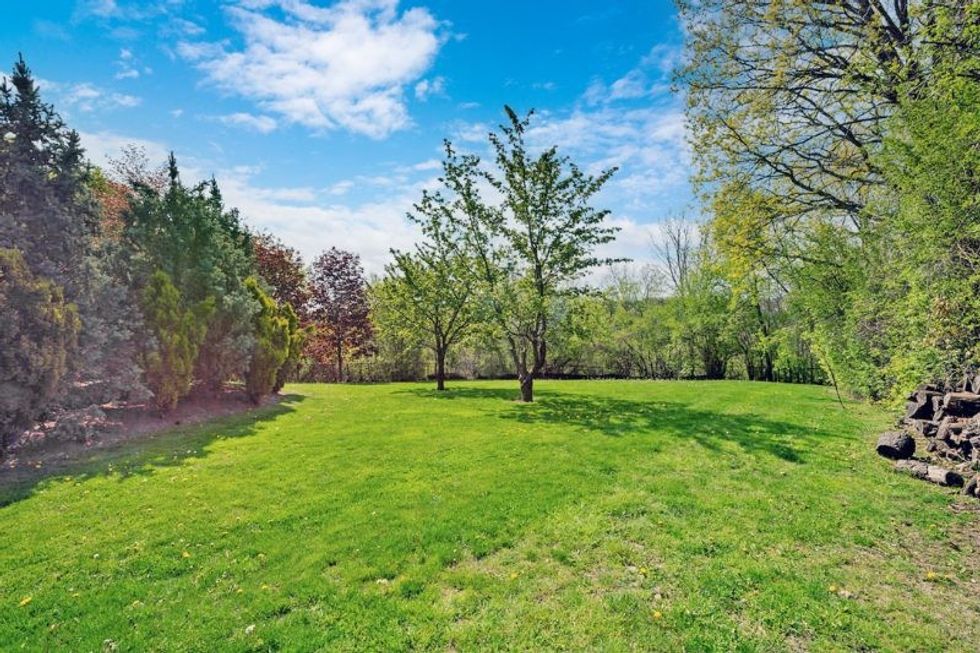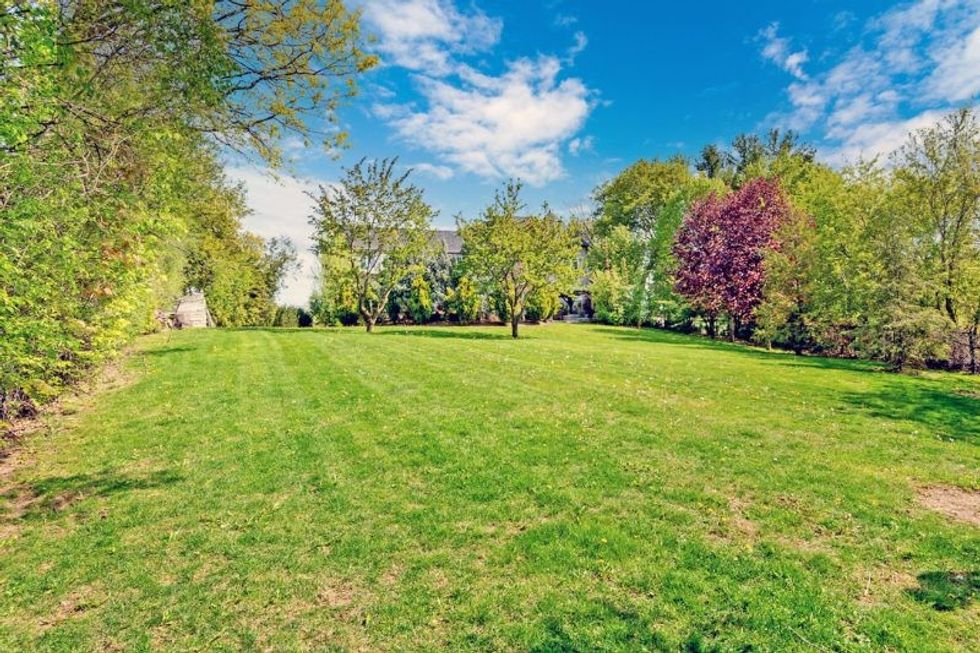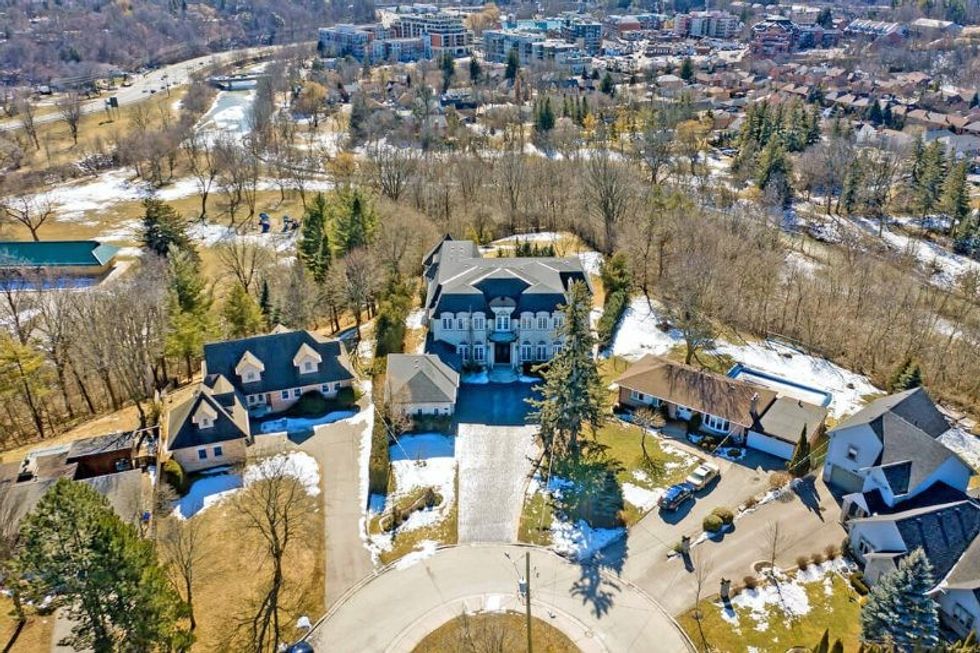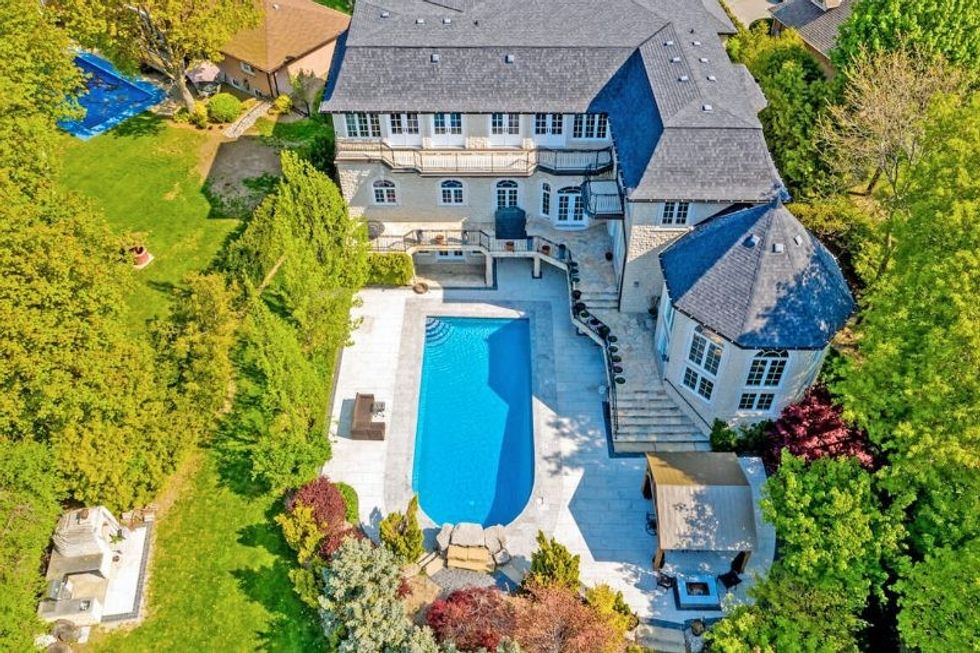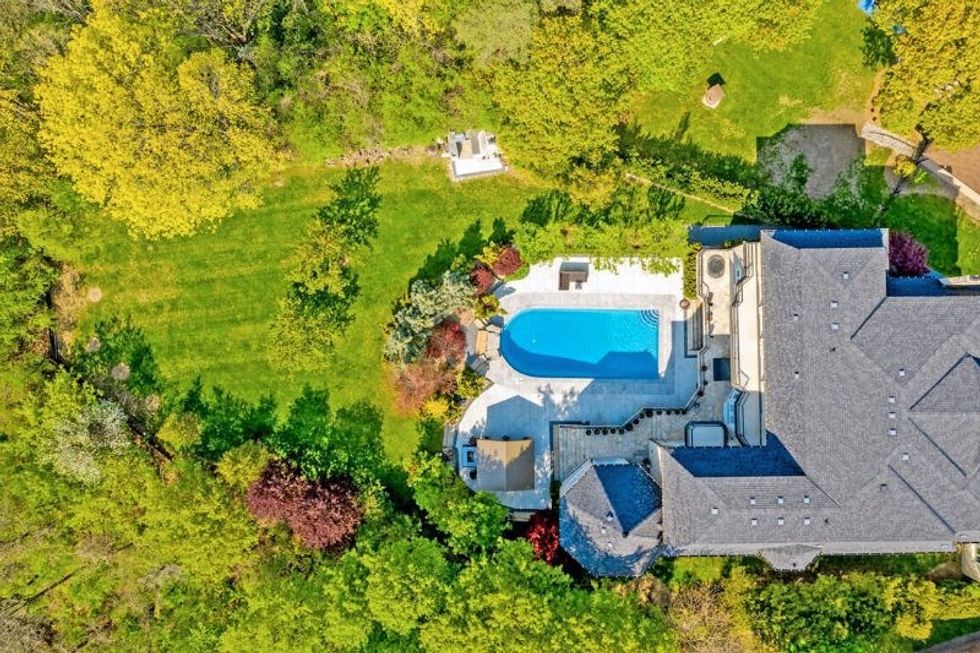 ---
This article was produced in partnership with STOREYS Custom Studio.
Sold