Typically, when you're on the hunt for a new home, you've got to put in some work. But in the case of a newly-listed suite on Adelaide, your to-do list has been seriously shortened.
---
See, 1830-460 Adelaide Street East has been professionally designed and newly furnished, which means the place presents a rare opportunity: you get to simply walk in, and make yourself at home.
"At home" in a gorgeously-curated environment, in fact.
What's more, the offering couldn't be standing at a better location. Right on Adelaide between Sherbourne and Parliament, this building is just steps from the St. Lawrence Market, the Distillery District, and Corktown Common.
A short walk west will bring you right into the bustling core, where shops at the Eaton Centre, eats on Queen, and employment opportunities in the Financial District await you. Of course, the ease of TTC access nearby -- of both streetcar and subway varieties -- means the rest of the city is also just a short zip away, in any direction.
Beyond being beautifully located, this corner suite pulls out all the stops. Thanks to its multiple walls of windows, sunlight soaks the interior, while a long south-facing balcony provides the perfect place from which to savour city views (paired with your morning coffee, we might suggest).
With the remote-work era in mind, the suite's den space has been organized as a home office, providing a calm and quiet nook to get projects completed. And waiting at the end of a day on the job, the open-concept chef's kitchen and living room space serves as an ideal backdrop for entertaining friends.
Specs:
When it comes time to retreat, the beautiful bedroom -- complete with a three-piece semi-ensuite that's spa-like in design -- welcomes you to wind down. With custom built-ins and a rich colour palette paired with a large window, the room leans into both cozy and calm evening vibes, and bright and breezy morning energy.
---
Our Favourite Thing
There's so much to swoon over when it comes to this suite. The location and the layout are *chef's kiss.* But what really sets this listing apart from the rest is the fact that the design work has been completely taken care of. With interior design and decor by Flik By Design included in the abode's purchase, whoever snags this suite will be walking, with ease, right into the warm and contemporary suite of their dreams.
---
Spanning nearly 670 sq. ft., this fancy and functional space serves as a perfect abode for a single or couple, or a downtown pied-a-terre for someone who resides out of town. Fusing comfort and class with ease, this opportunity is not to be missed.
WELCOME TO 1830-460 ADELAIDE STREET EAST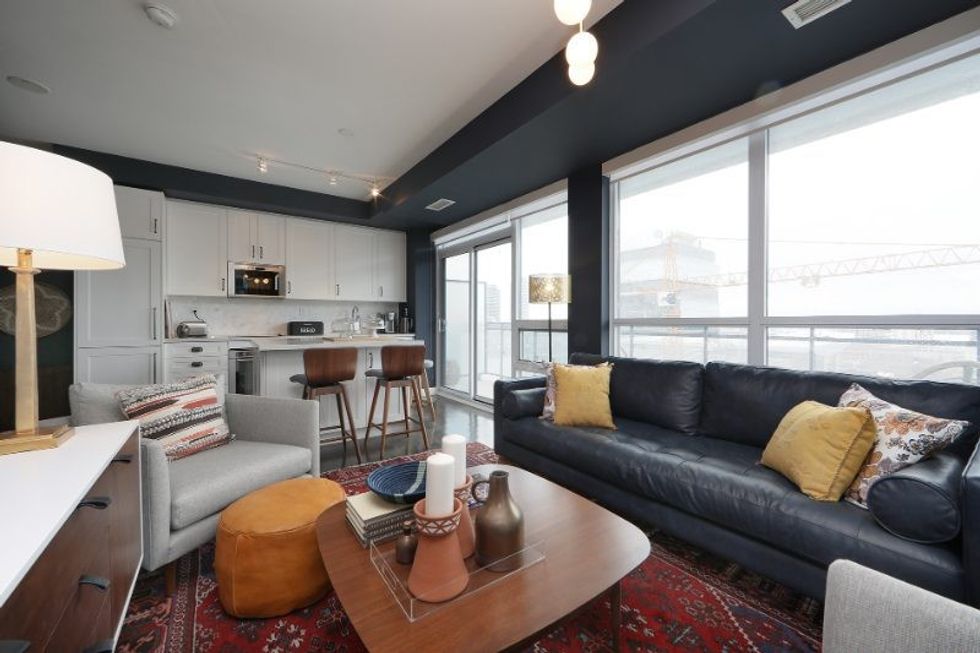 OFFICE NOOK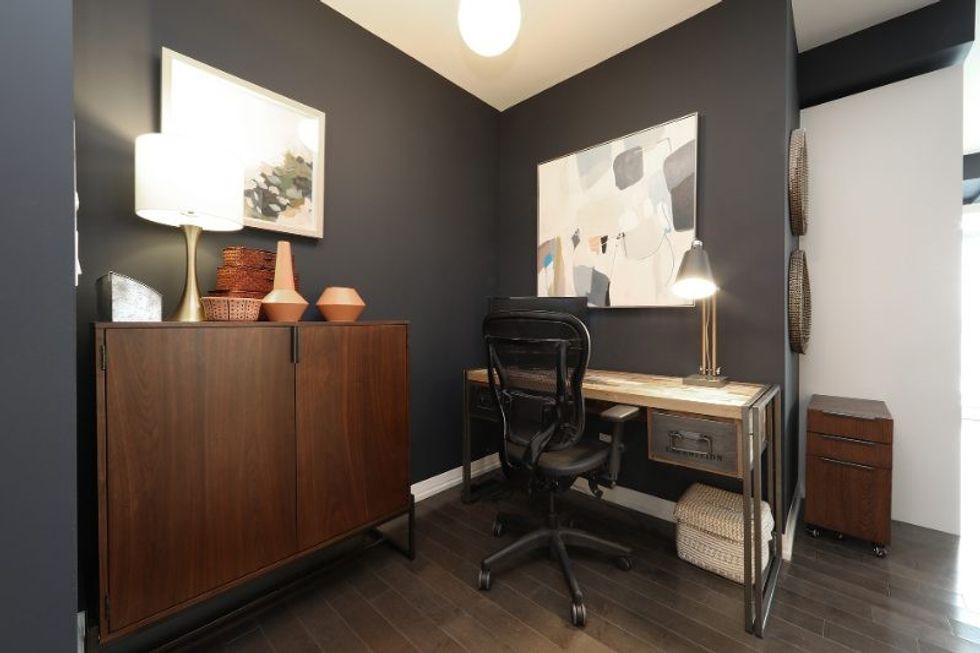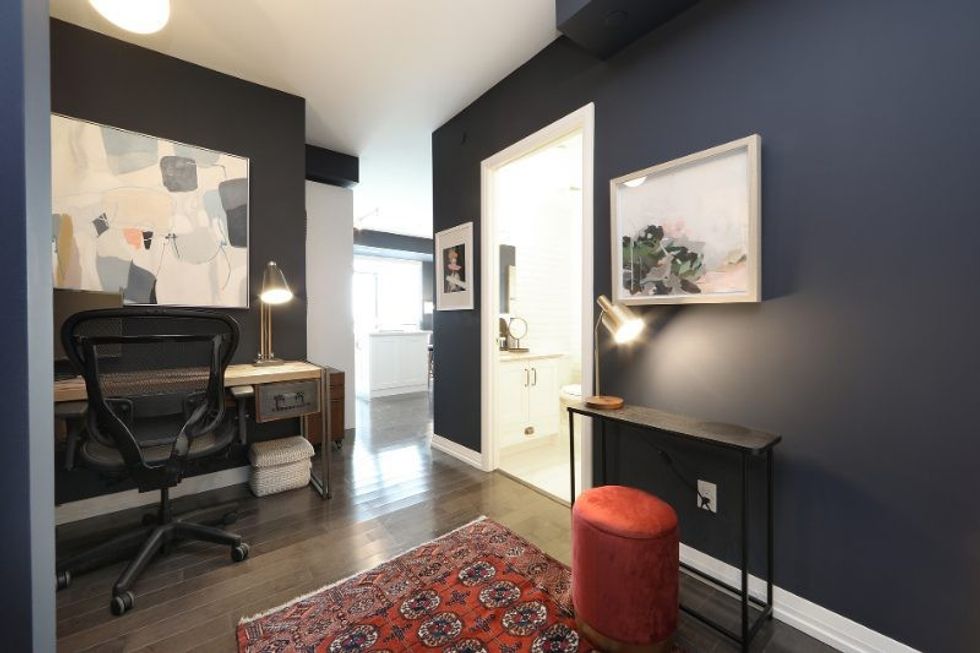 LAUNDRY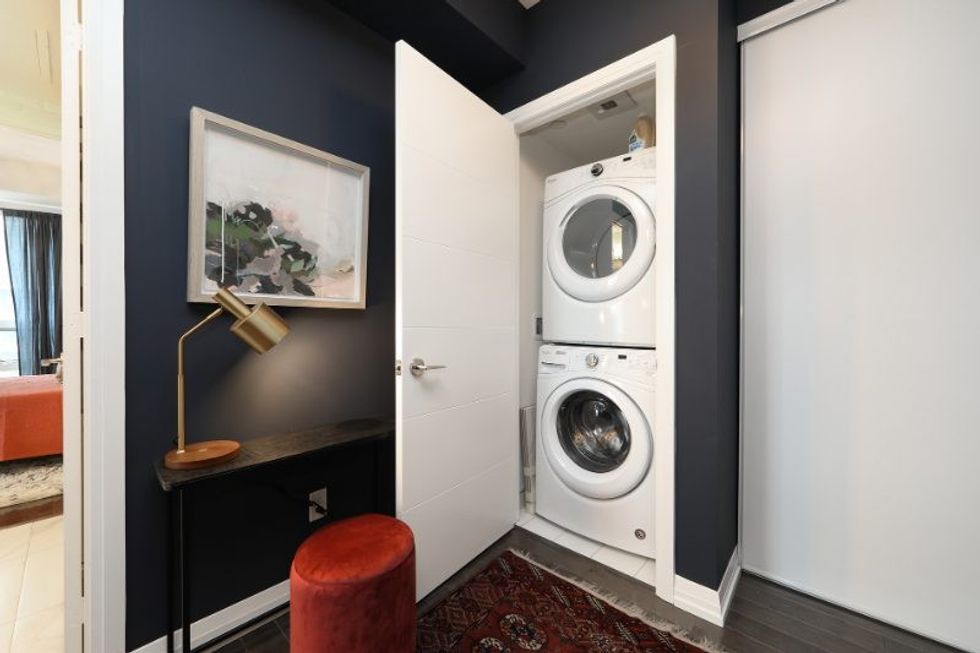 KITCHEN AND DINING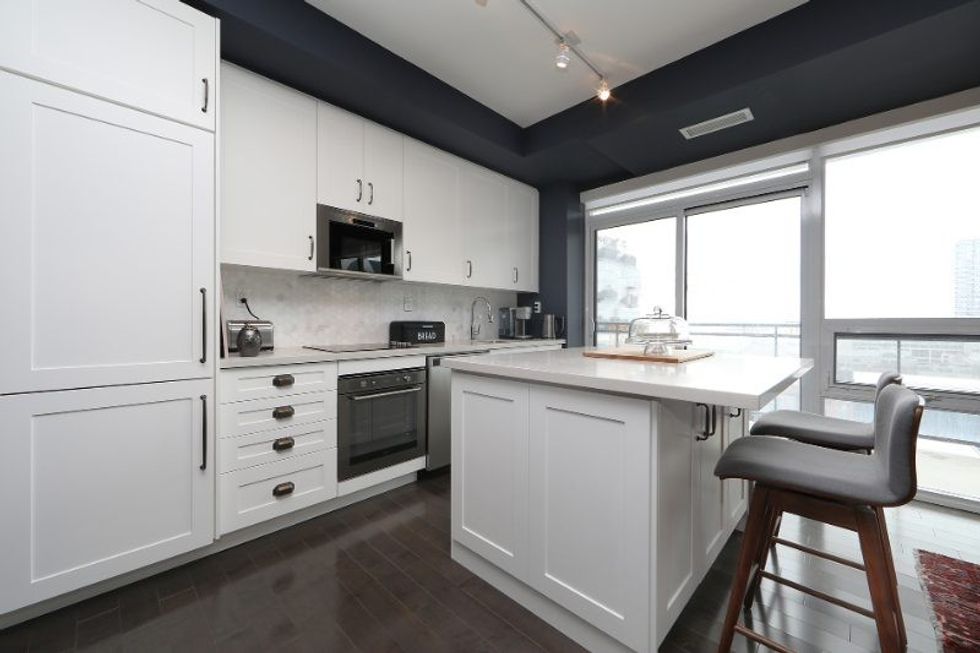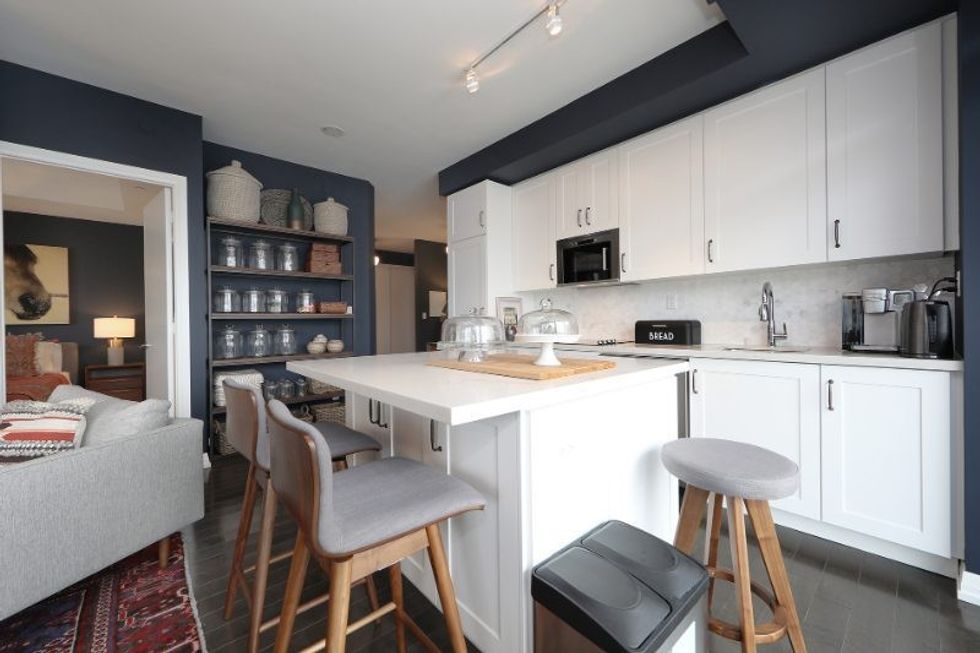 LIVING ROOM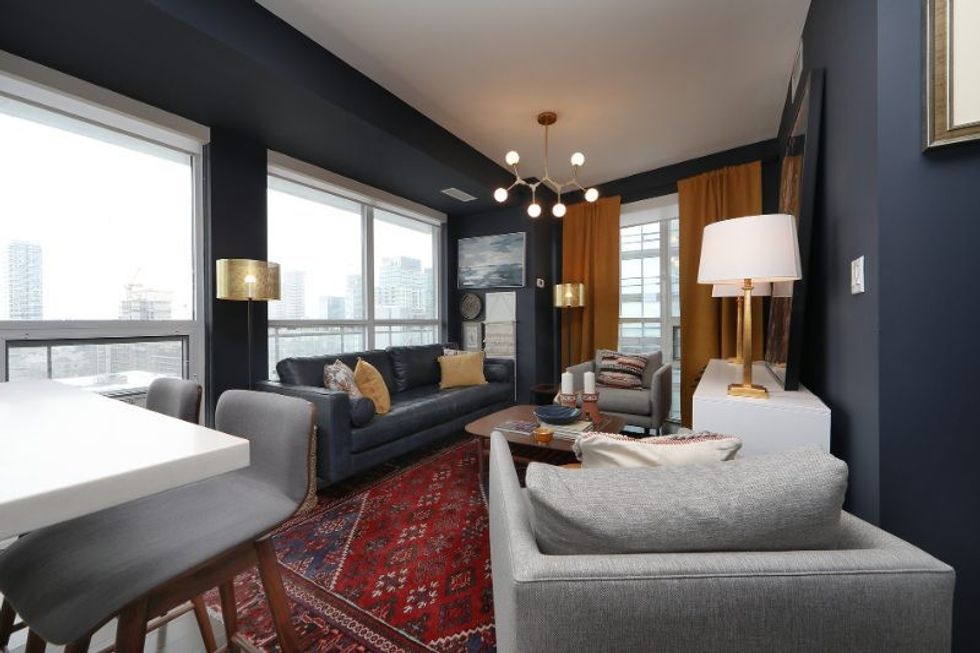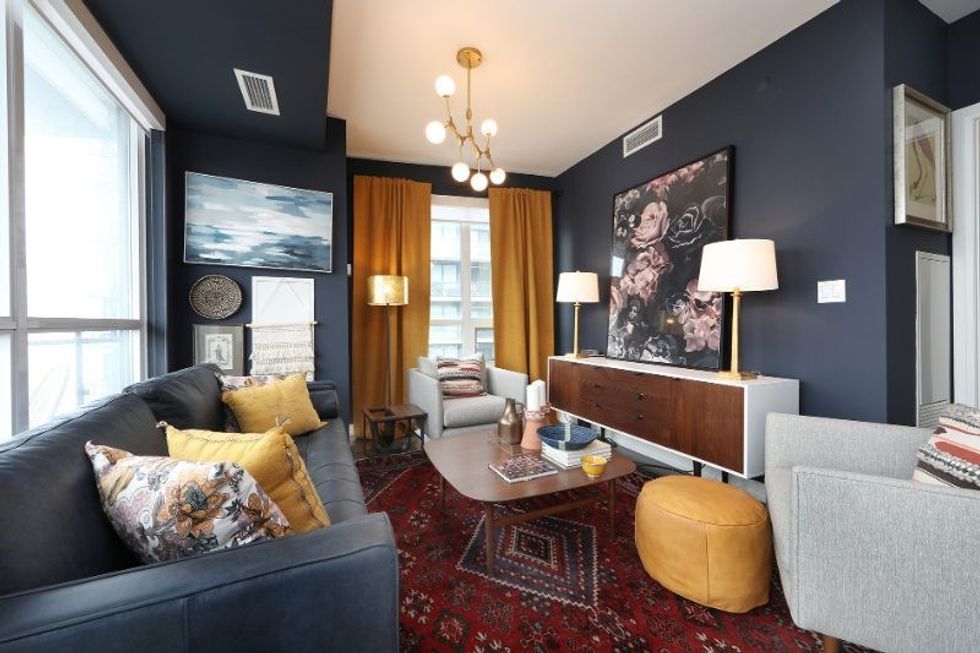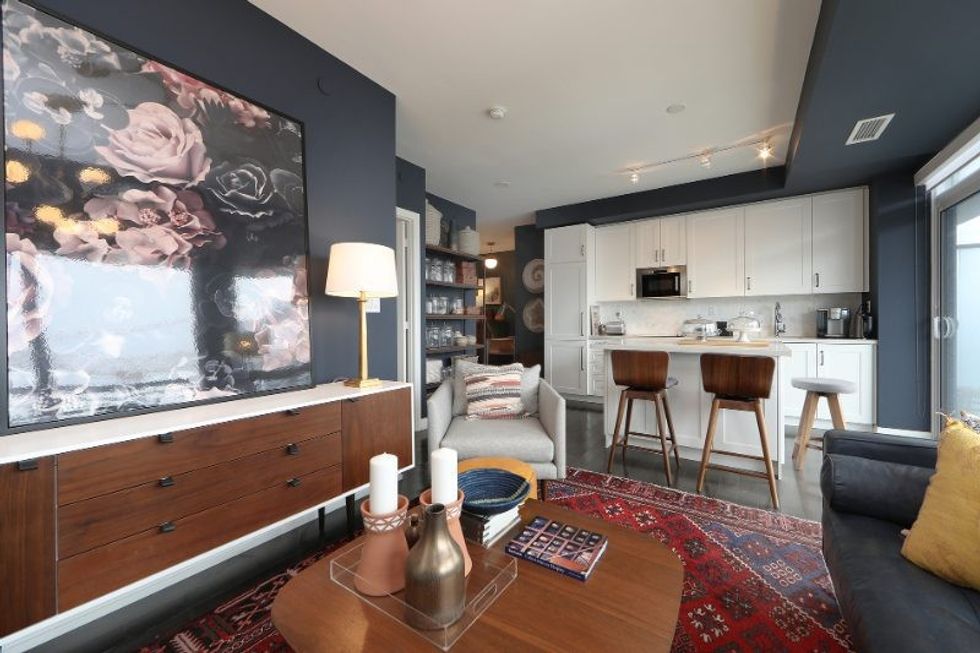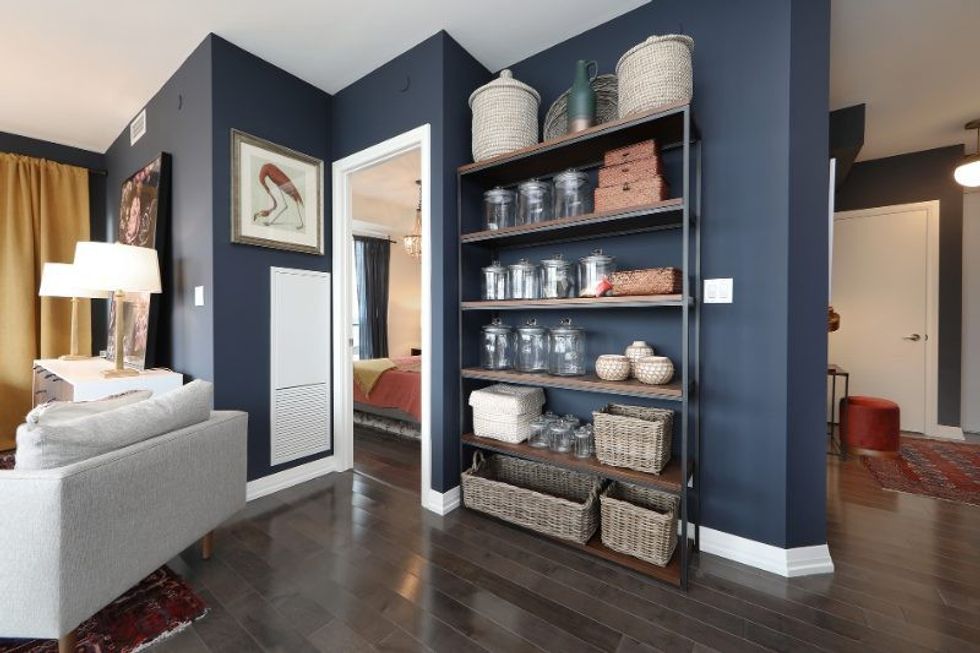 BED AND BATH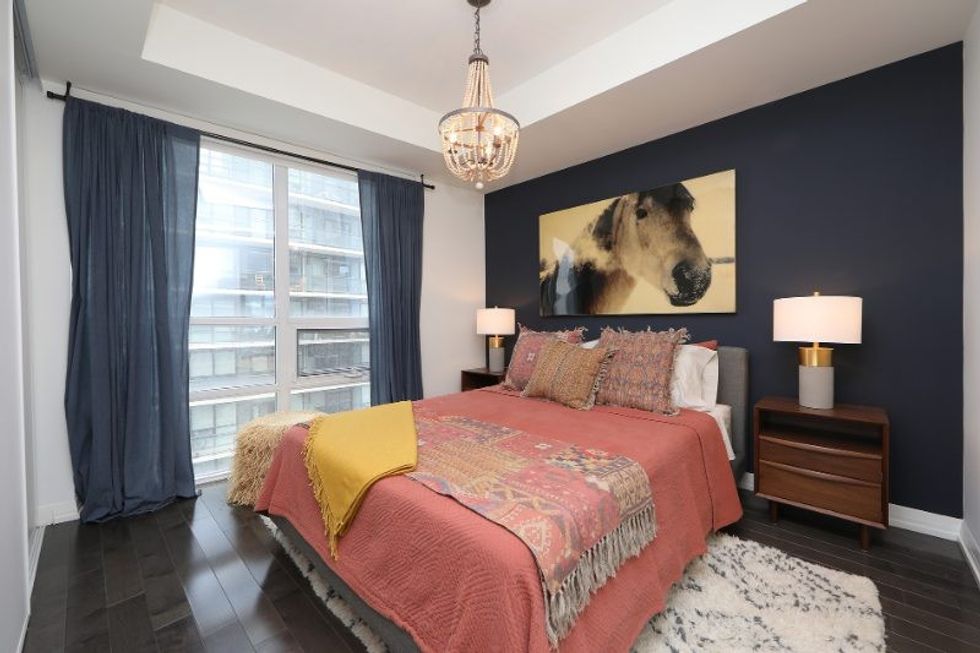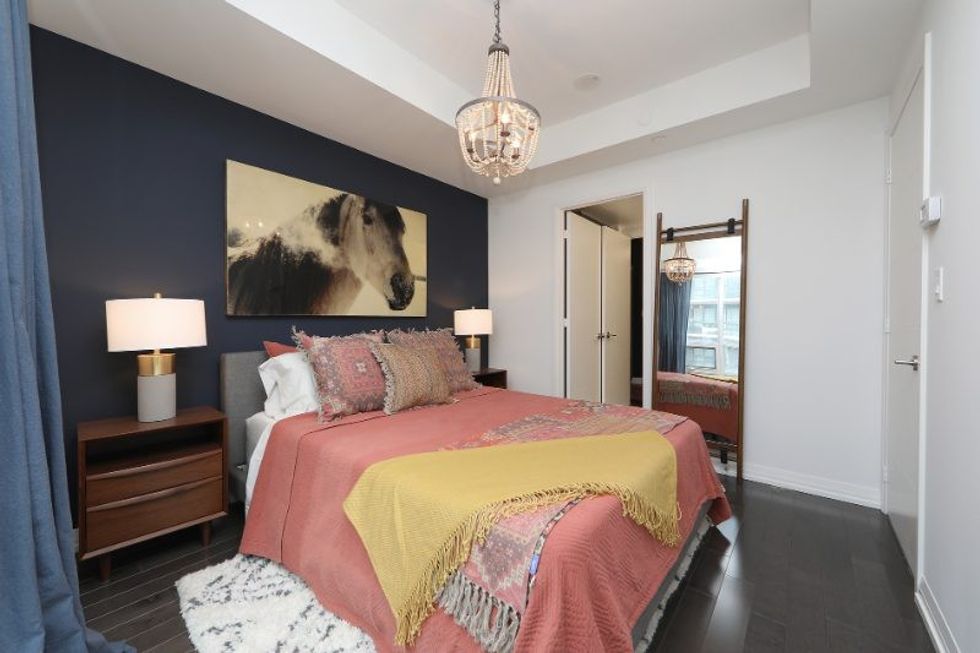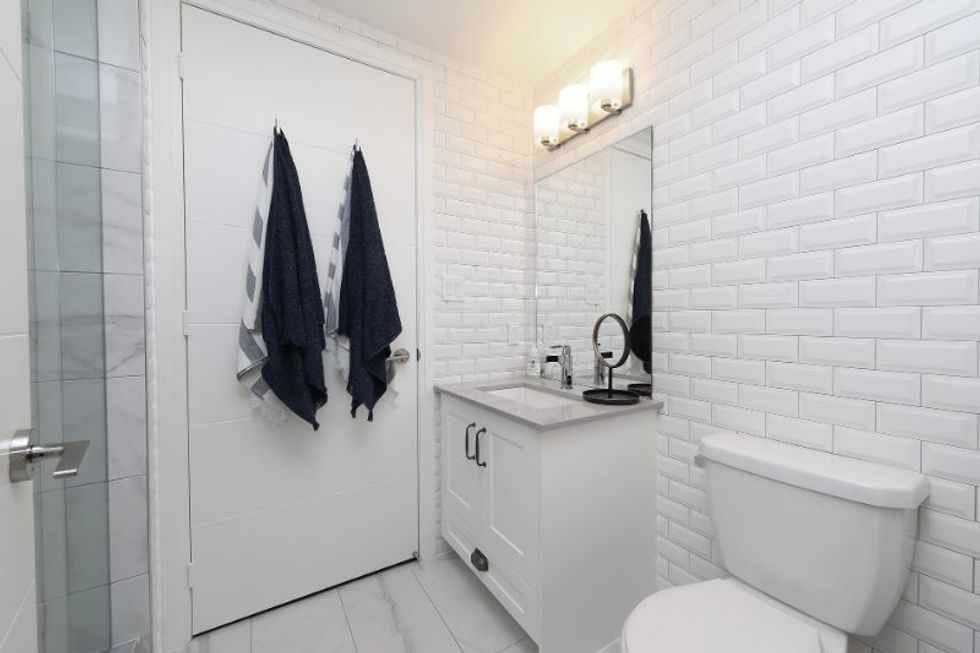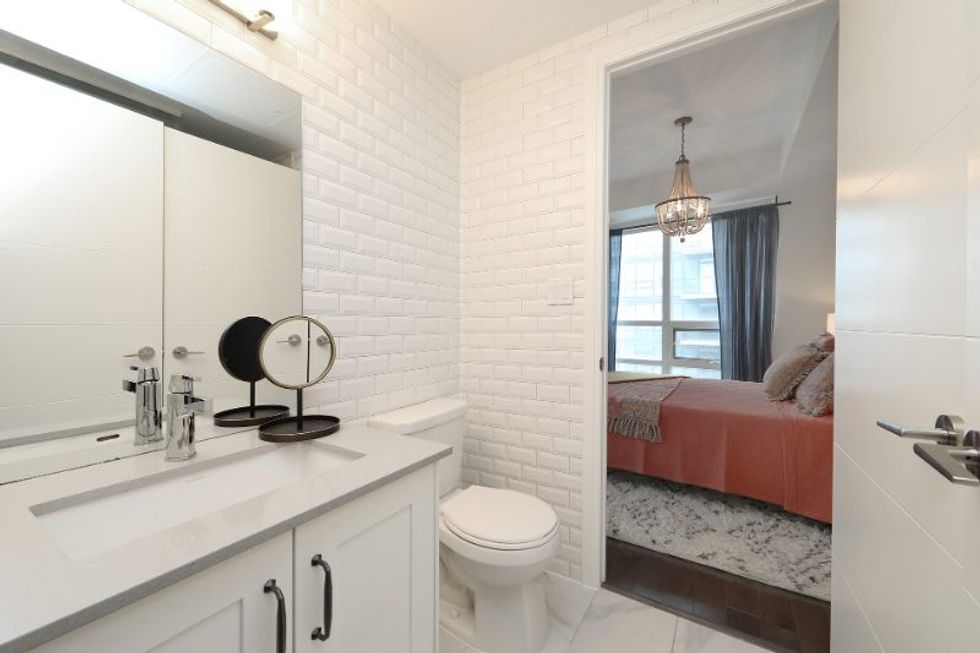 BALCONY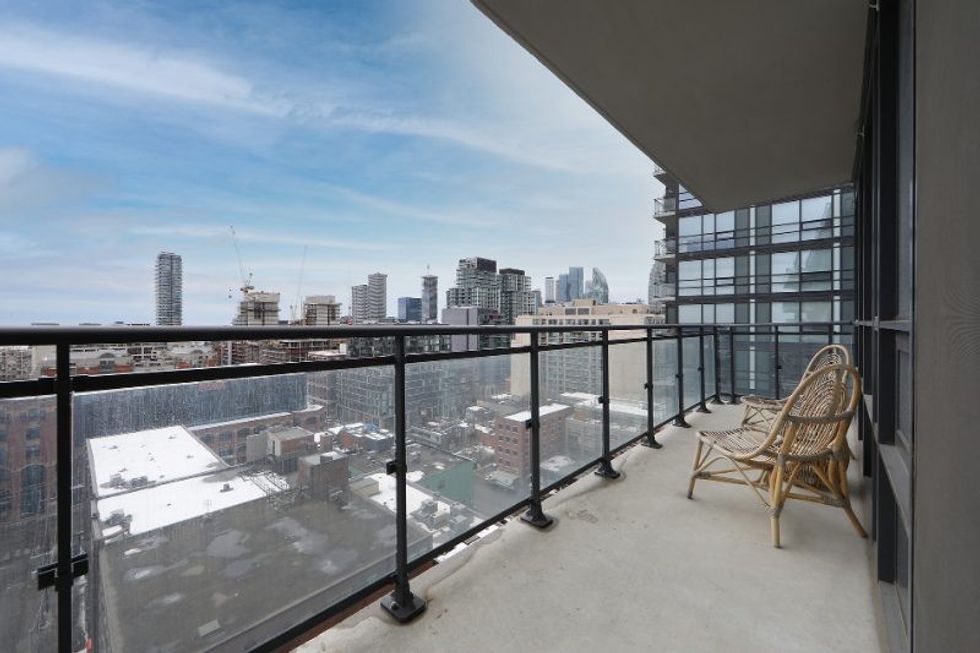 ---
This article was produced in partnership with STOREYS Custom Studio.
Listed