Sudbury
Listed Country
Stunning Lakeside Modern Hits the Market in Northern Cottage Country
If an entire year of "city life" being on hold has gotten the best of you, it might be time to make the great escape to cottage country.
And we don't just mean a couple of hours north (though Muskoka and the Kawarthas are divine).
Nope: We're talking about a great big move to the great white north, because an ideal property just hit the market in Sudbury.
Indeed, modern elegance mingles with "classical Italian charm" at 147 Bethel Lake Court, a solid 4+ hours from downtown Toronto. A home such as this one — stunning, sprawling, and a good hike away from Ontario's urban centre — has been crafted for someone seeking the good life in an even better location.
READ: Can Elon Musk Really Fix Cottage Country's Internet Problem?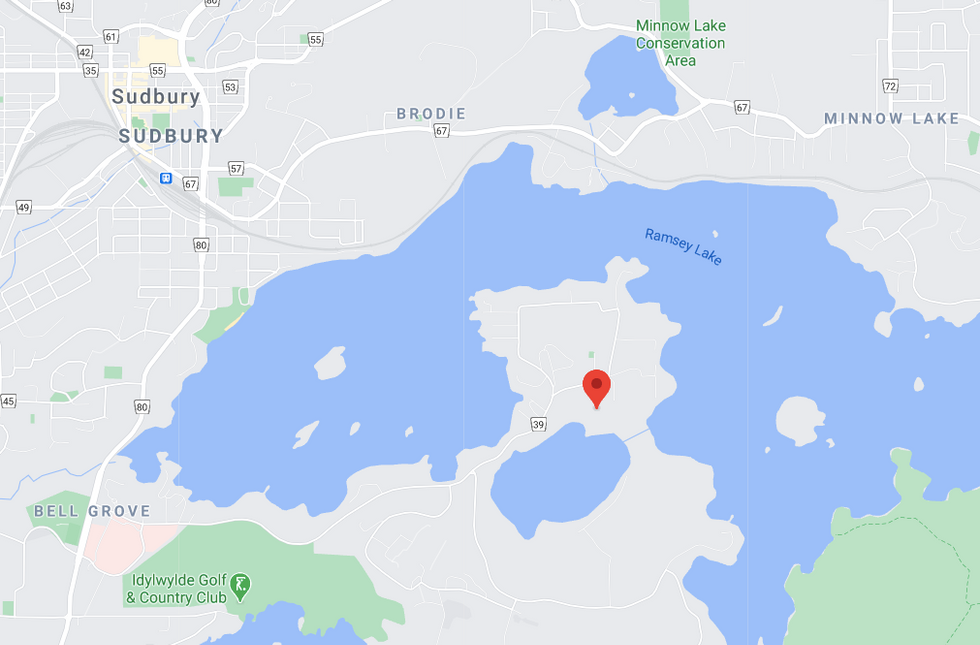 The brand new home has been designed with the upmost attention to detail, and now stands tucked into a quiet court in Sudbury's most desirable neighbourhood.
Those sleeping in the master bedroom will wake to views of beautiful Bethel Lake, while all the bedrooms boast tall ceilings and large windows with nature-oriented sights beyond them.
Large ceilings heights carry themselves throughout the new-build, reaching approximately 20 feet overhead. A large sun room takes the emphasis on windows and natural light to new levels, while the massive chef's kitchen provides the perfect backdrop for cooking, connecting and — in time — entertaining.
Specs:
Address: 147 Bethel Lake Court, Sudbury ON
Size: 10,312 Sq. Ft.
Price: $3,100,000
Taxes: $2,357
Bedrooms: 5
Bathrooms: 7
Listed by: Ross Halloran, Keith Courville, Sotheby's Realty
Downstairs, the basement is "99%" complete, with only the new owners' choice of flooring yet to be installed. This lower level houses a steam room, which will warmly welcome your tight muscles at the end of a long day.
Meanwhile, outside, the property's large lot is fully lansdcaped and includes an interlocking stone driveway, (yet to be installed) driveway side-lights, a large garden, and a viewing tower out back which provides unmatched views of the lake.
With five bedrooms and seven bathrooms, this home — asking $3,100,000 — will serve as a proper escape from the city for the entire family.
And come summer, based on the photos below… we can't imagine a place we'd rather be.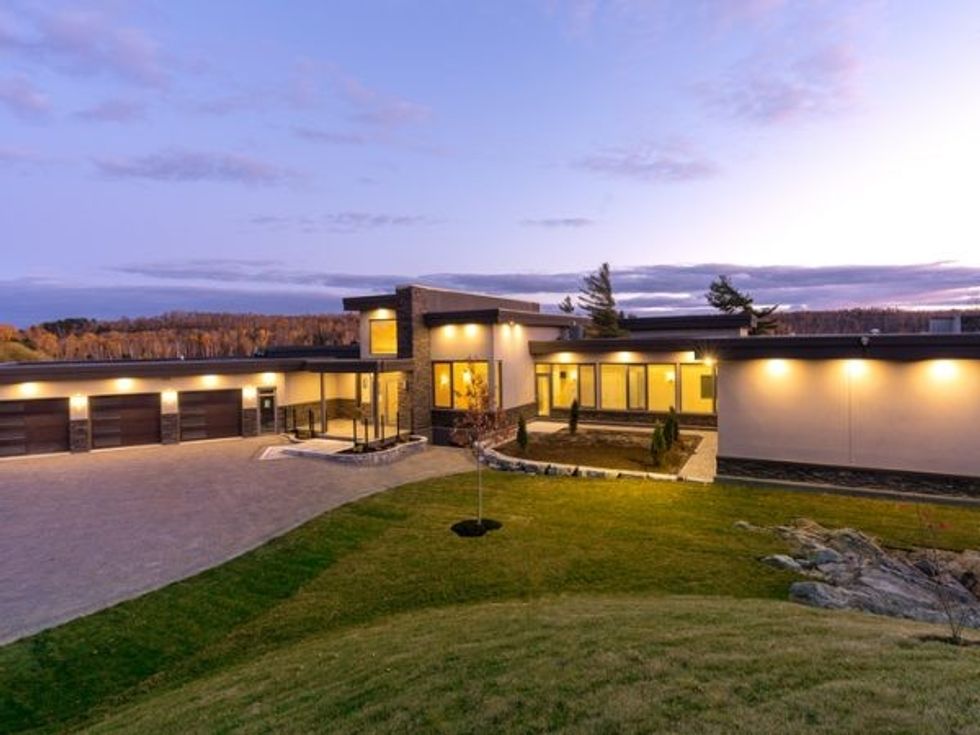 Photography: Mitchell Hubble, Modern Movement Creative