If you search 'luxury condo' in the dictionary, don't be surprised if a photo of this luxe unit appears. Located in Toronto's covetable Yorkville neighbourhood, this condo is a true find thanks to its unparalleled amenities, spacious layout, and sweeping south, east, and north-facing views.
Broker Matthew Adam Cracower, who specializes in Yorkville real estate even broke a record for sold value in the neighbourhood earlier this year, is representing the off-market property.
---
The space is located in the upscale 128 Hazelton, a 19th century-style, boutique mid-rise, which was designed by award-winning Mizrahi Developments, who are known for their meticulous attention to detail, unrivalled craftsmanship, and luxury finishes.
Whoever ends up purchasing this unit will be one of only seventeen owners in the building, and will be neighbours with just one other unit on the floor. Not to mention this unit is newly constructed -- it has never been lived in, and the final finishes are going into place right now.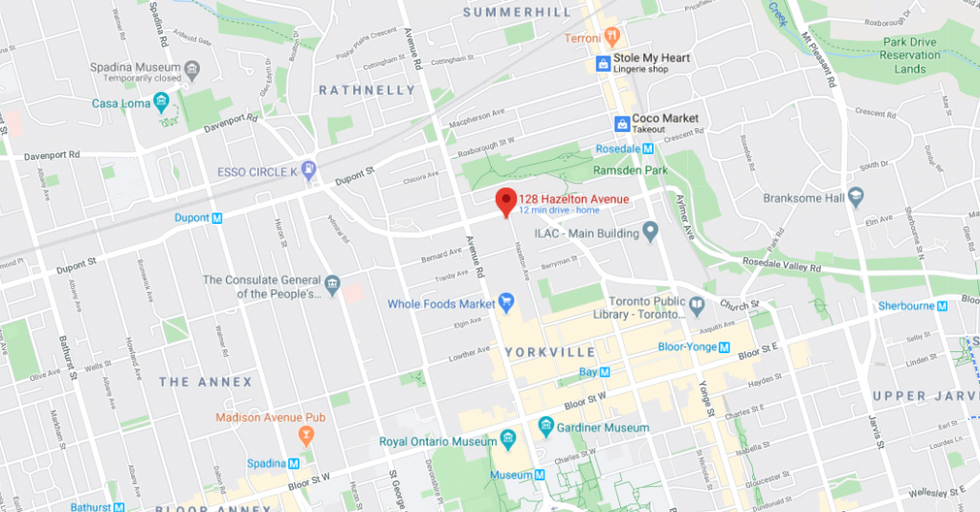 Google Maps
In the unit, the 3,273 sq.ft of interior space blends seamlessly with the exterior thanks to the large windows and two balconies, which help to open up the space and give it an airy feel.
And with 3-bedrooms, 4-bathrooms, an office/library, family room, dining room, kitchen, and breakfast area, there's more than enough room for a family to grow.
But let's not forget about the views. Thanks to the two balconies, the homeowners will have access to big-city views, with the south-facing view protected by heritage homes lining the historic Hazelton Avenue, and clear views to the north ready and waiting.
If this condo weren't plush enough on its own merits, the building amenities are exceptionally luxurious, including valet parking, a 24-hour concierge, an event room, lounge, fitness room, and a backyard garden with a dining area.
128 Hazelton #502 has just been listed on the exclusive market for $7,350,000.
Specs:
Suite: 502
Bedrooms: 3
Bathrooms: 4
Size: 3,273 sq.ft
Parking spots: 2
Listing price: $7,350,000
Locker: Yes
Agent: Matthew Adam Cracower
Here's a look at the life of luxury you could be living in this beautiful condo in Yorkville.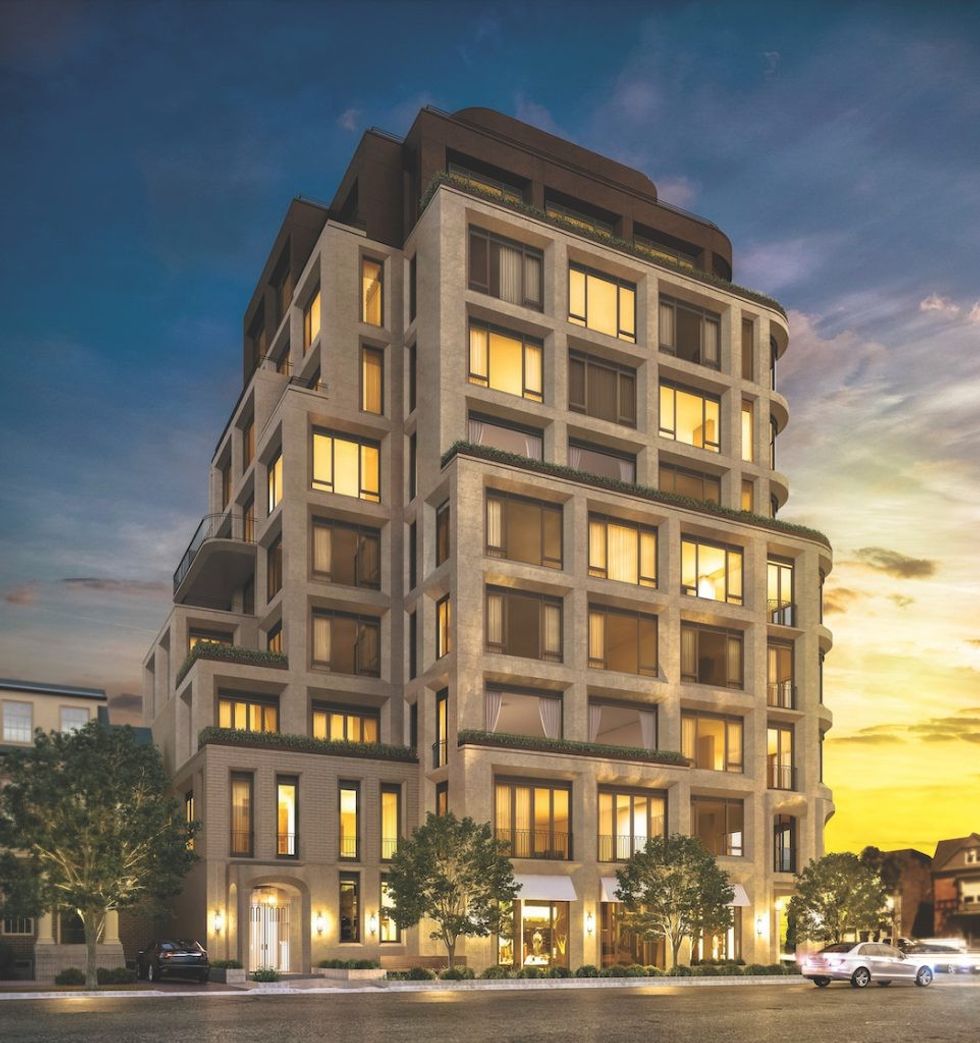 128 Hazelton Exterior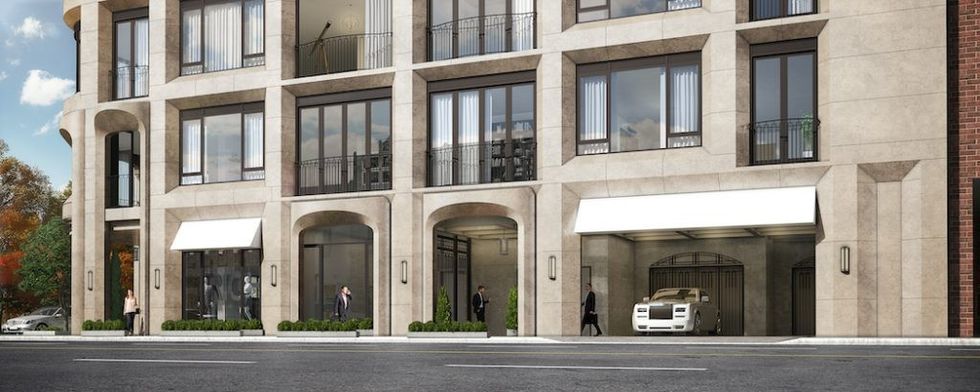 128 Hazelton Exterior
128 Hazelton Exterior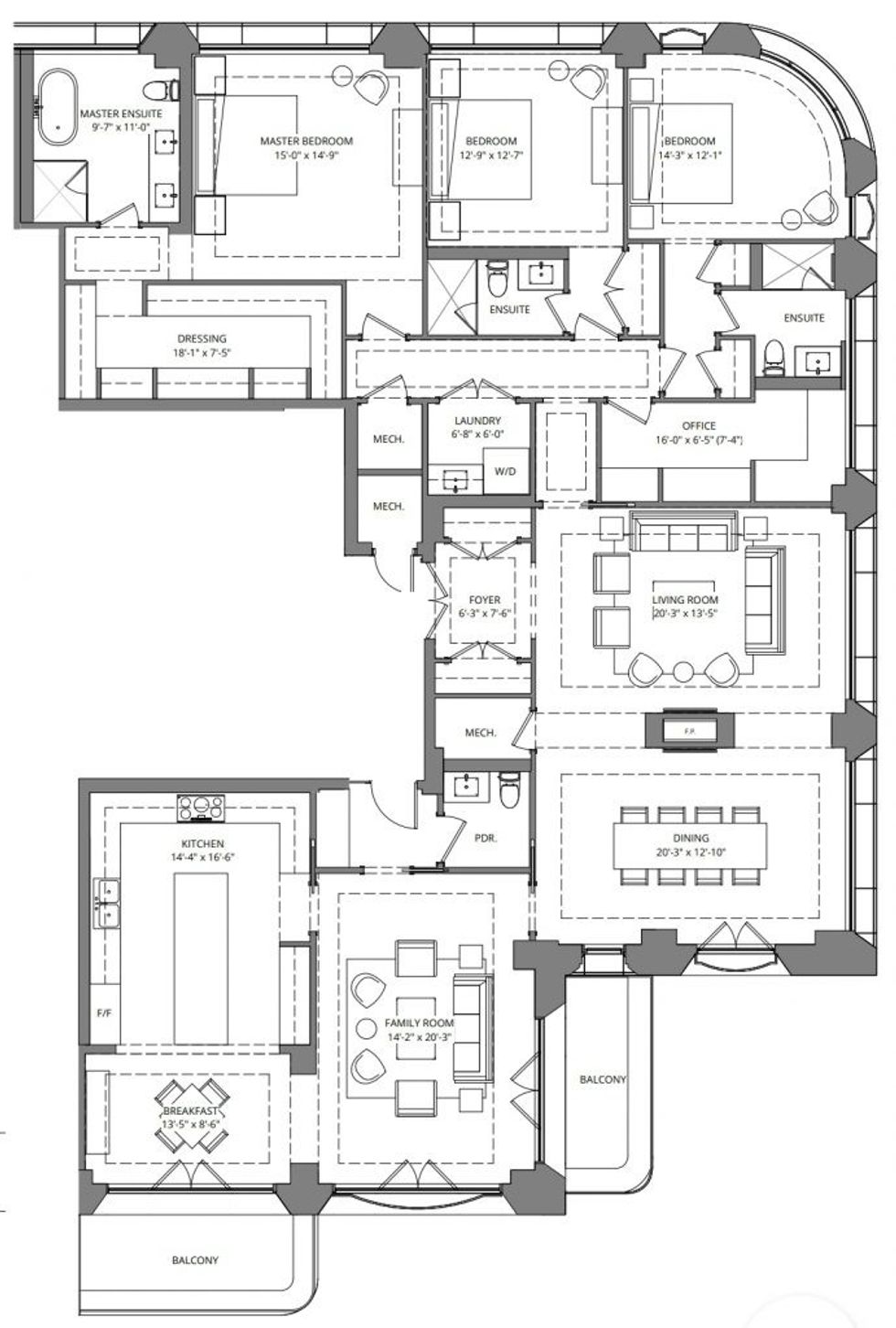 128 Hazelton #502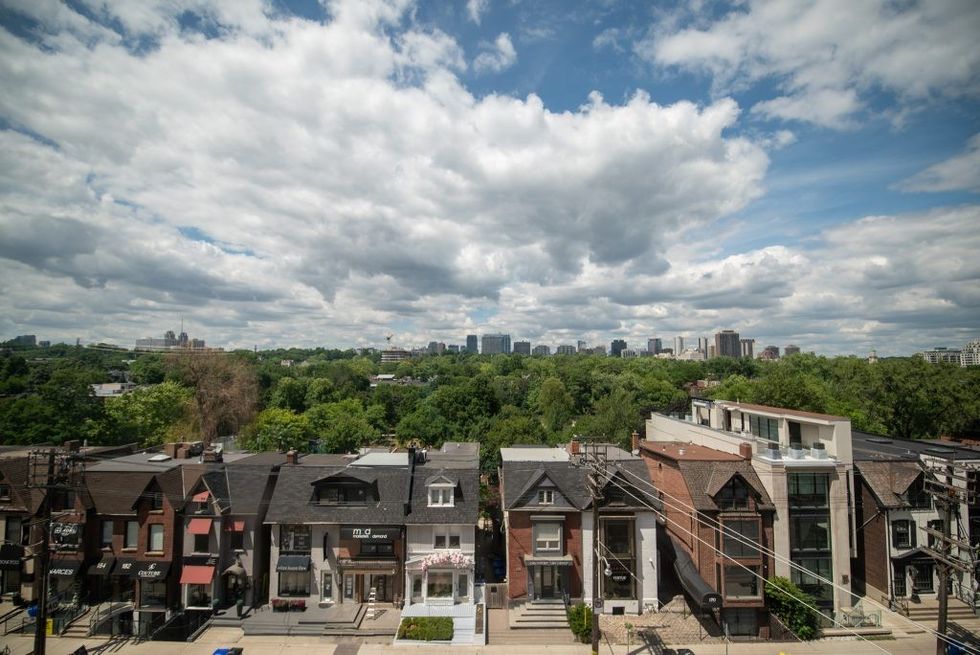 128 Hazelton #502 Views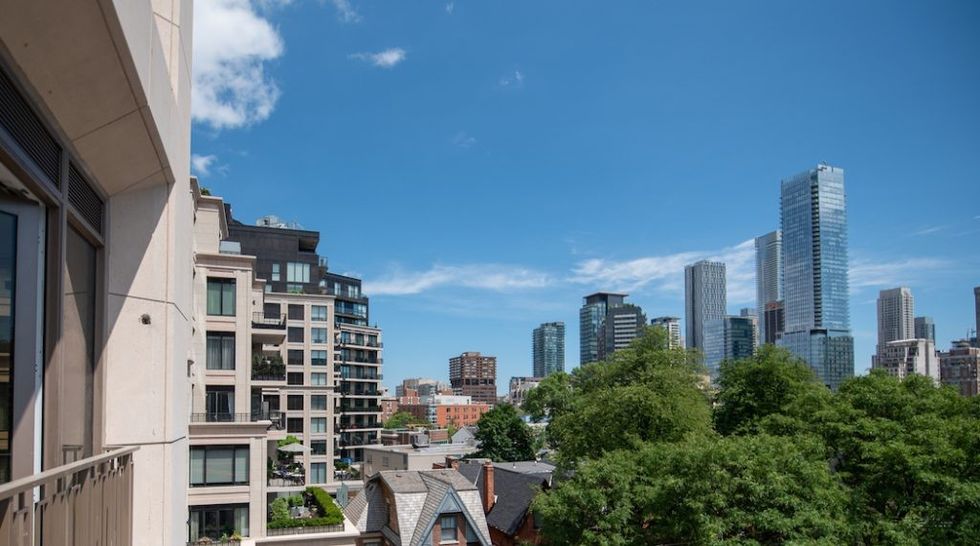 128 Hazelton #502 Views
128 Hazelton #502 Views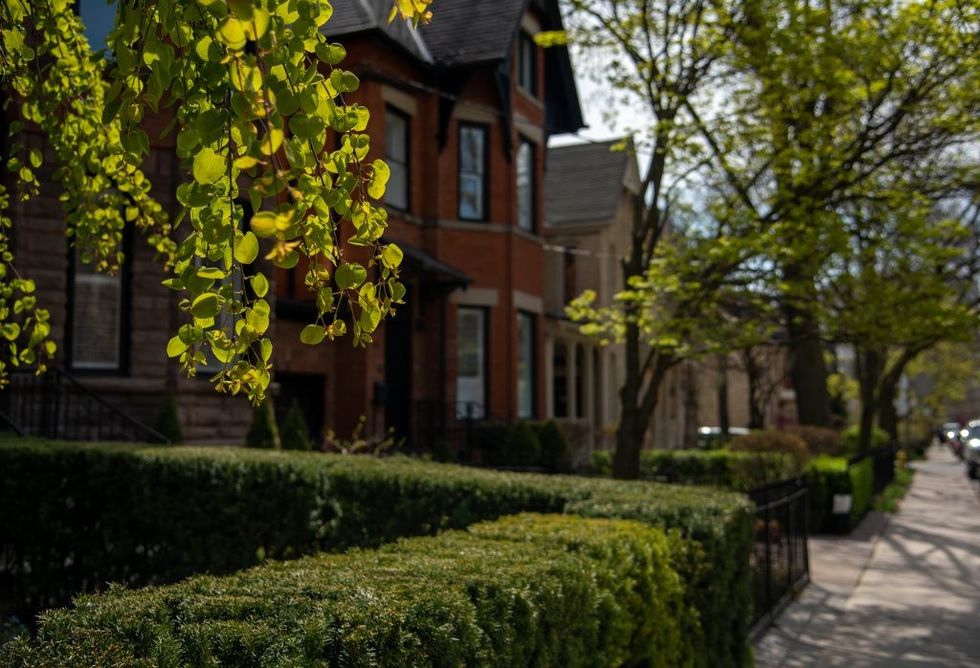 Hazelton Avenue
Disclaimer: Some images used are renderings/representations from the architect on the project and are subject to change - please contact the listing broker for more information.
Listed Luxe