If you're looking for a new luxury abode, not just for yourself, but also for your vehicle collection, a new listing in Maple Ridge was essentially made for you.
---
Located at 10915 Carmichael Street and originally built in 2018, this home is equipped with five bedrooms and six bathrooms, with 9,214 sq. ft of living space. It also boasts a 1,500 sq. ft vehicle showroom and an elevator, really putting the "car" in Carmichael Street.
("Cars" is technically more accurate, as the property has a total of 12 parking spaces.)
The home is designed and built with a car collector in mind, and its rooms have been crafted with the same amount of thought and care that Enzo Ferrari put towards his cars.
READ: There's a World-Class Recording Studio Inside This $6.9M Manor in Surrey
The showroom is not only equipped with an elevator to transport vehicles between the showroom and upper garage, but it's also finished with a gym and attached wine cellar.
The main living area spans two levels, with the upper floor acting as an open office overlooking the space below, similar to a car dealership showroom. The stand-out feature is the two-storey, floor-to-ceiling, custom-polished stone fireplace -- and it's not the only one in the house.
Just behind the downstairs living space is a large wet bar, equipped with temperature-controlled wine storage for those who collect bottles as well.
Specs
The adjacent kitchen is complete with high-end appliances, such as a Frigidaire gas stove and Samsung smart fridge, and is finished with well-crafted stonework.
One room over is the TV and entertainment room, boasting three high-end theatre seats plus its own floor-to-ceiling stone fireplace.
---
Our Favourite Thing
Can it be anything besides the car showroom? Not only is the vehicle elevator unique and useful, the showroom also has its own entertainment and gym area. For those who also want to get their hands greasy, it's not hard to imagine turning the space into an in-home repair shop either.
---
The bedrooms and bathrooms were no afterthought, with the primary bed equipped with a walk-in closet, an ensuite bath featuring a double soak tub and a double rain shower, plus the home's third floor-to-ceiling stone fireplace.
These living and lounge spaces also provide access to patio areas on the rear of the house, overlooking the abundance of trees below and offering glimpses of the nearby Kanaka Creek.
All in all, this Maple Ridge home emanates luxury on every level.
WELCOME TO 10915 CARMICHAEL STREET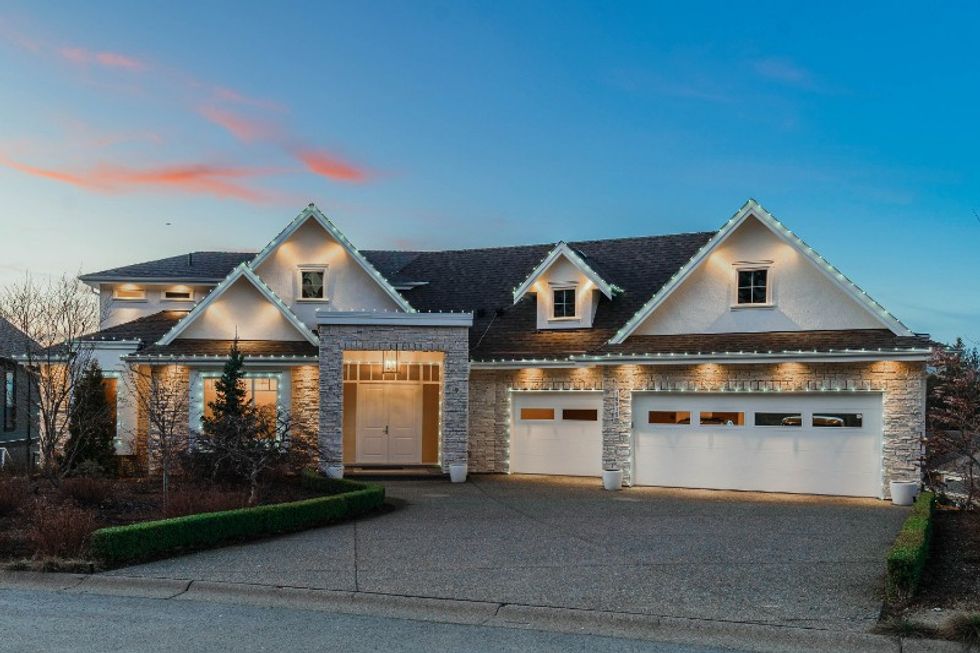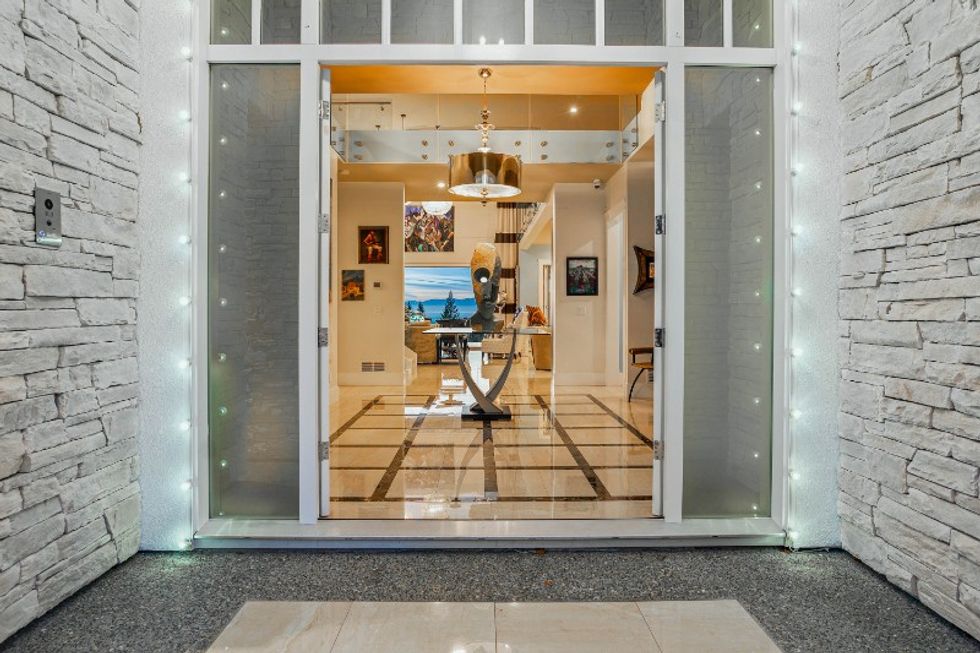 THE SHOWROOM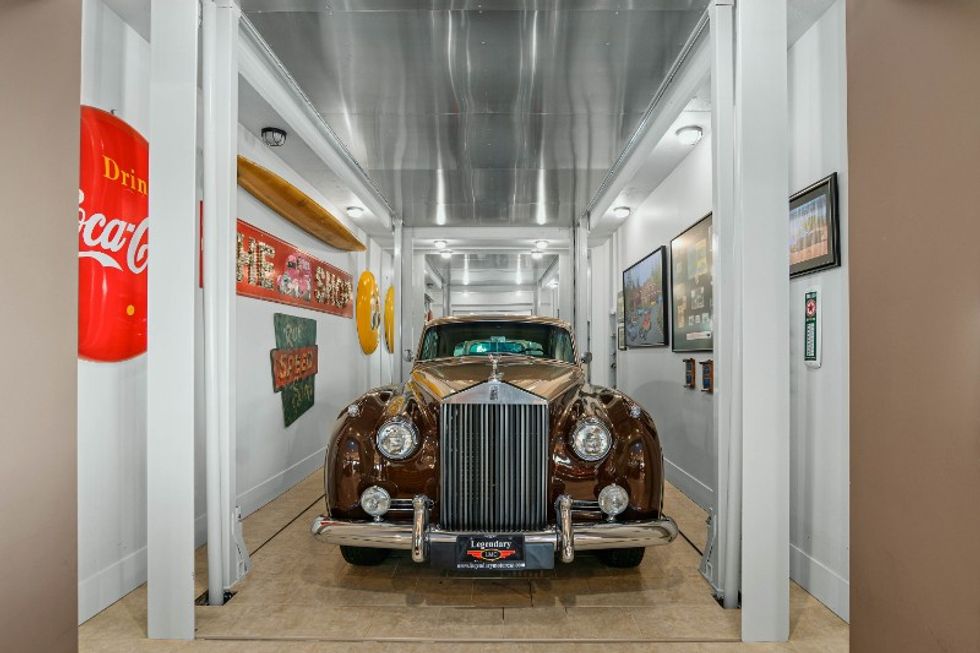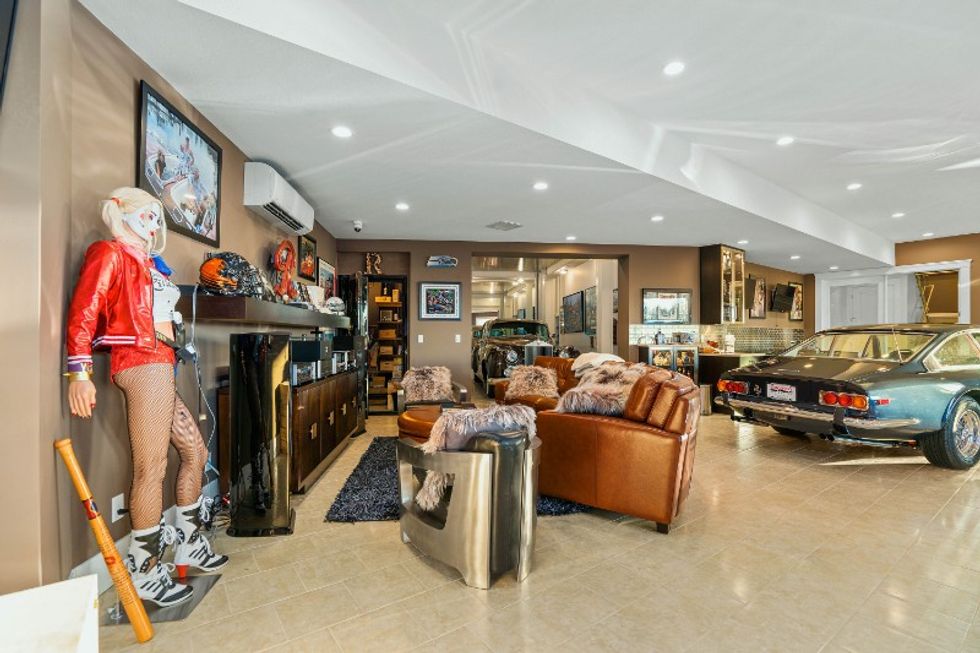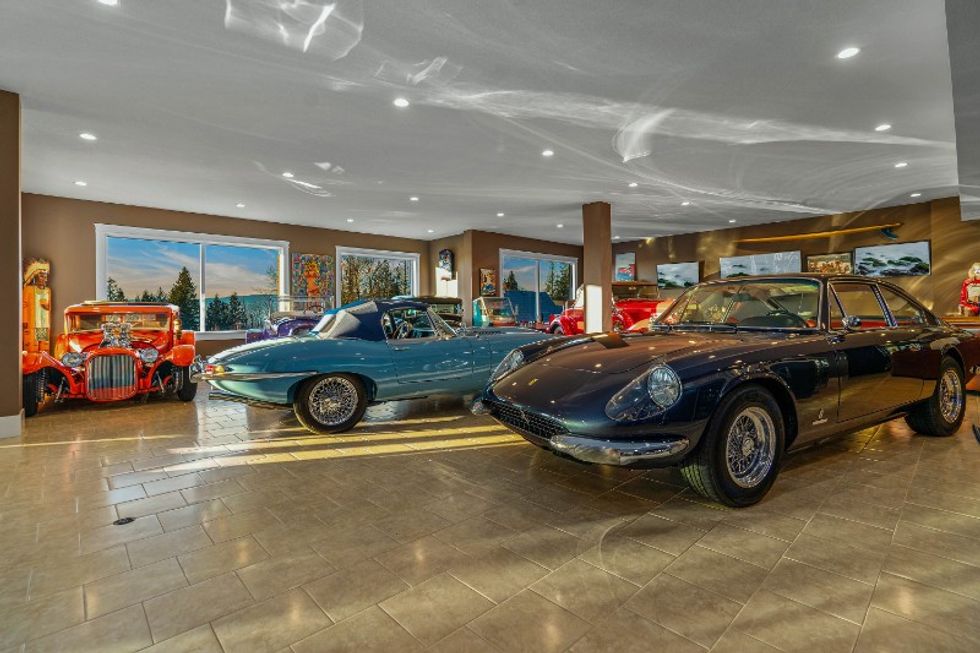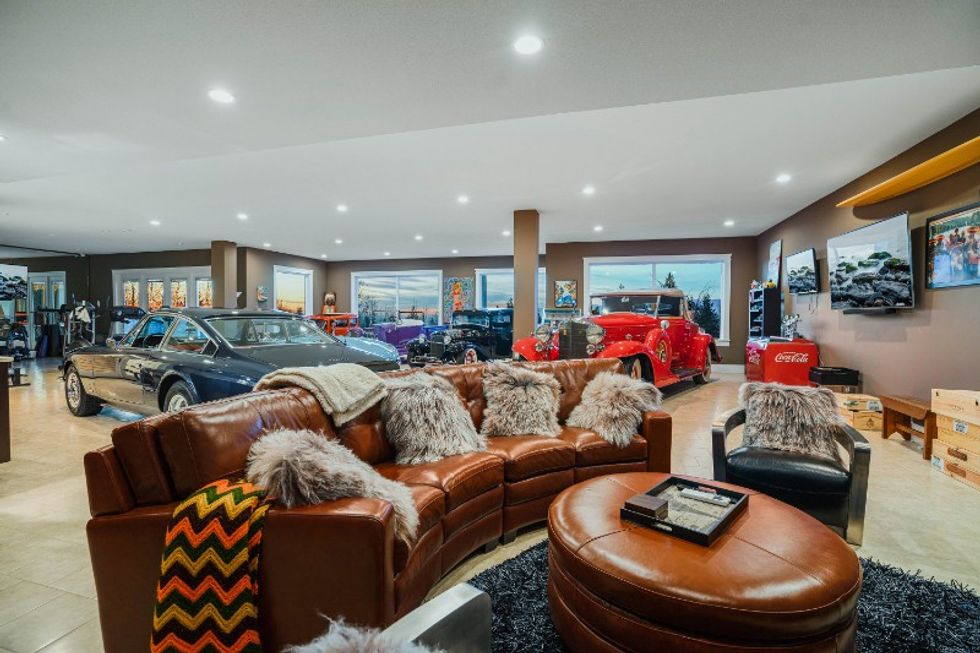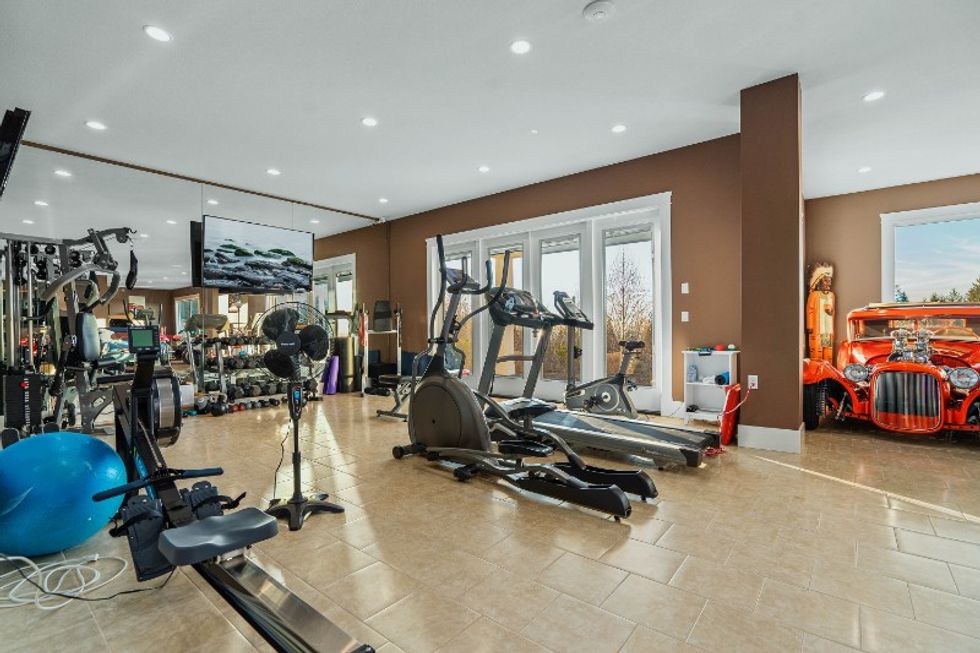 BEDROOMS AND BATHROOMS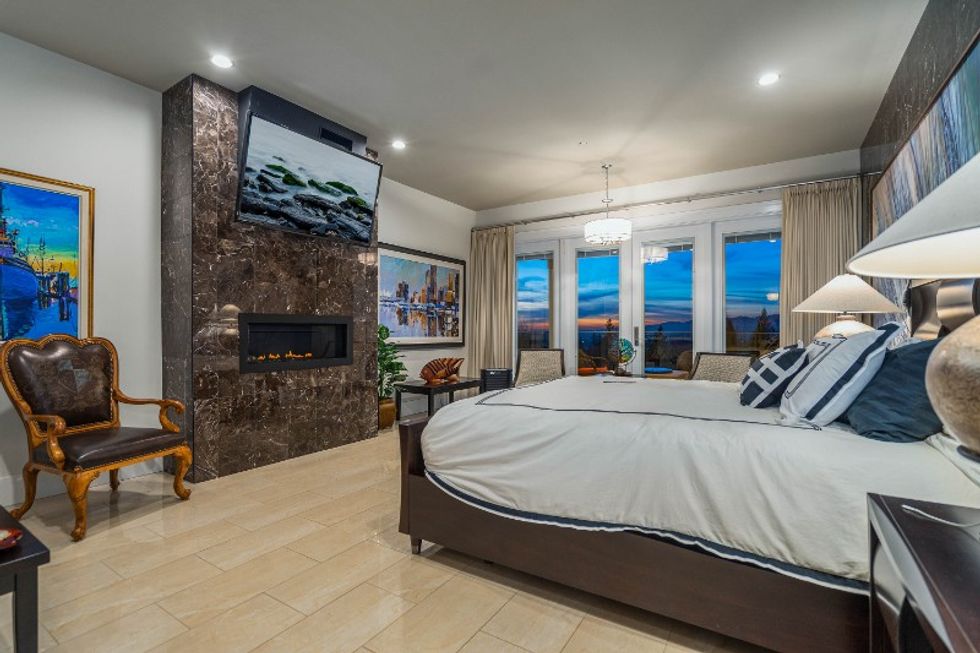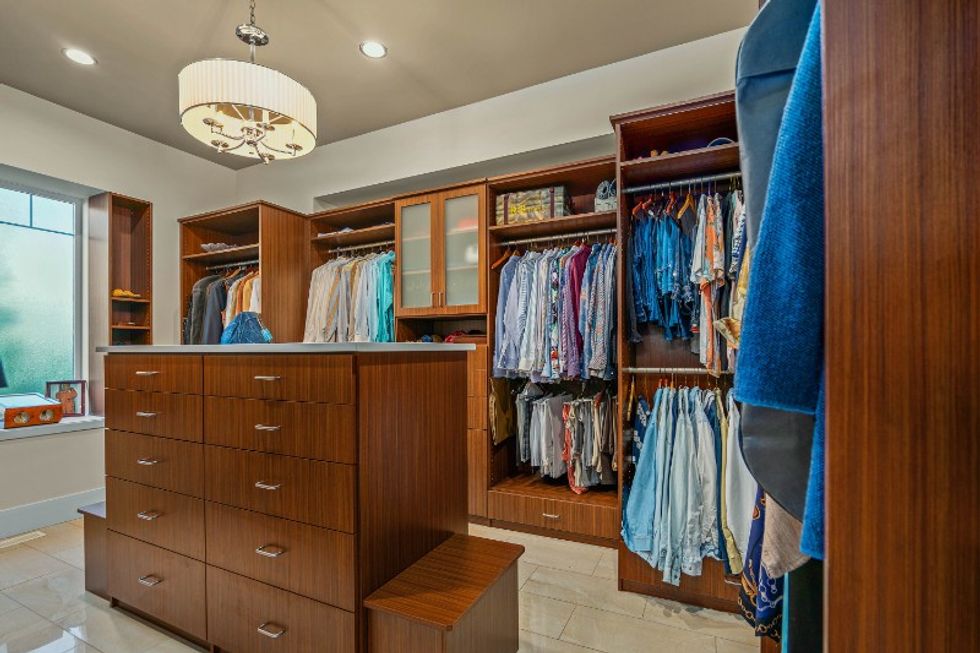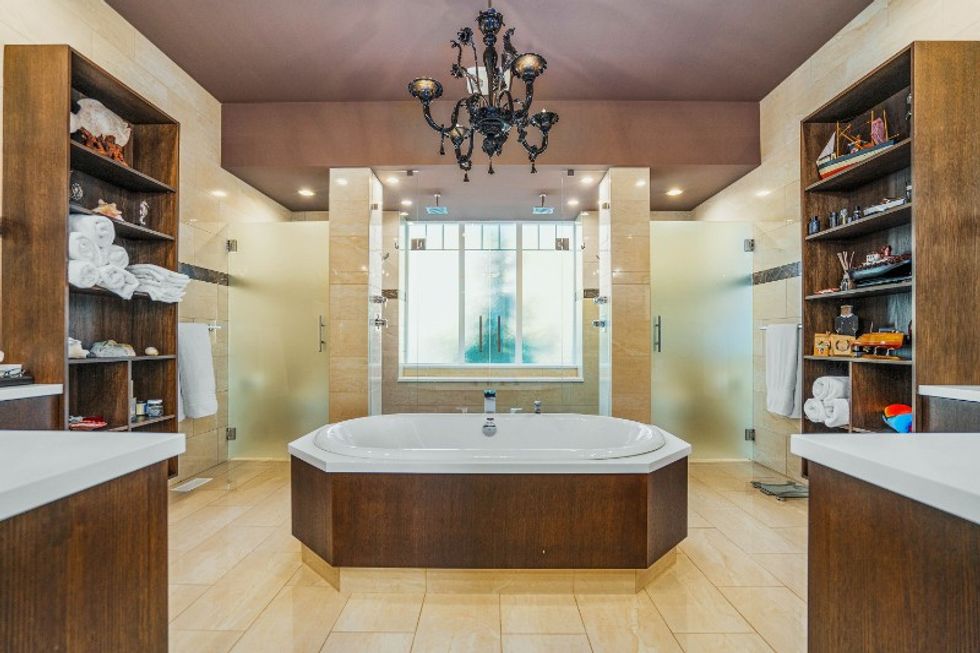 LIVING, LOUNGE, AND KITCHEN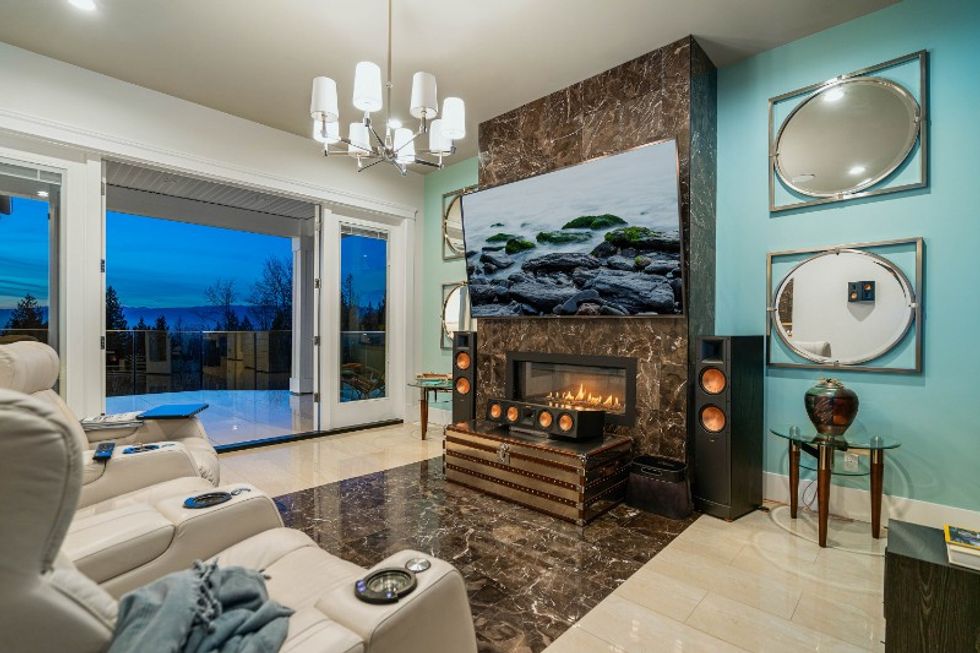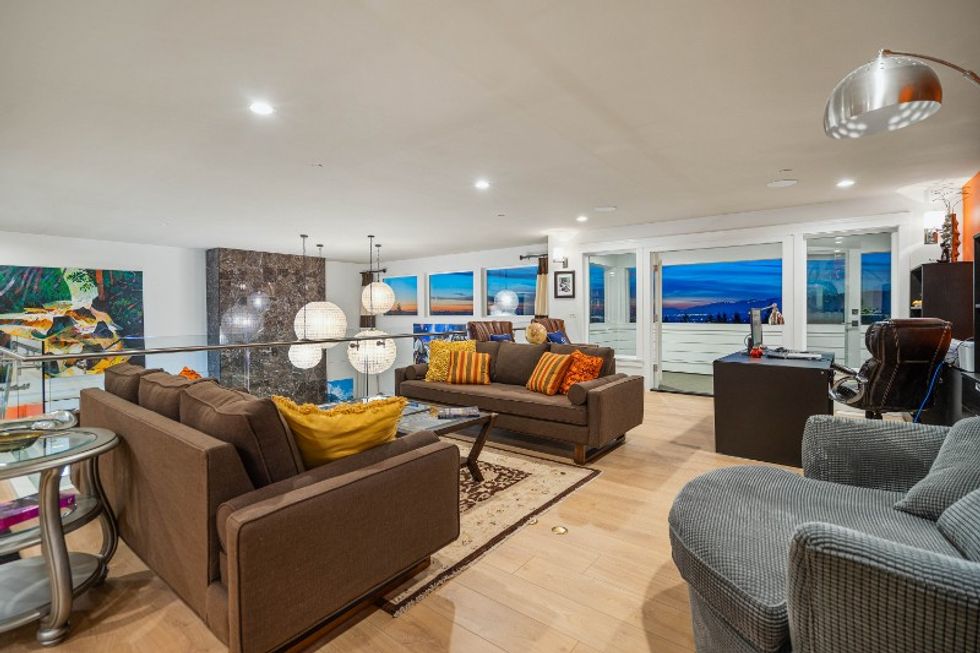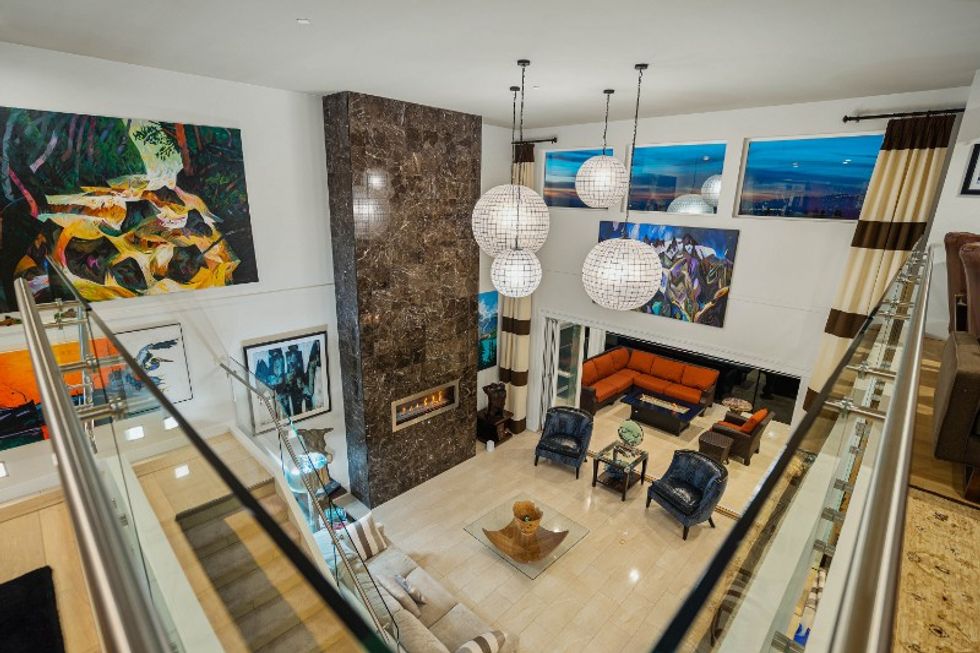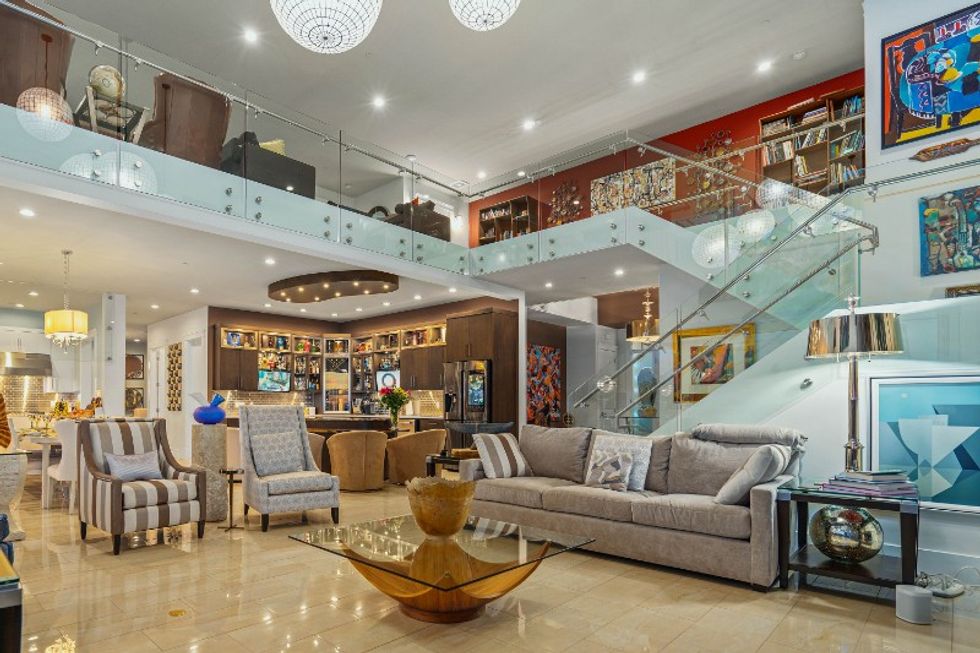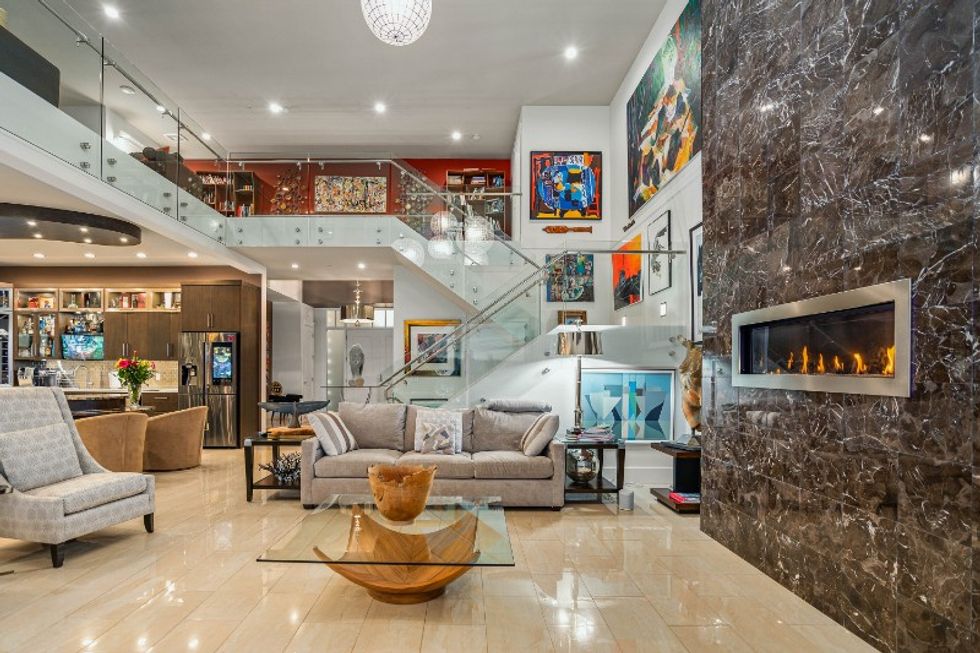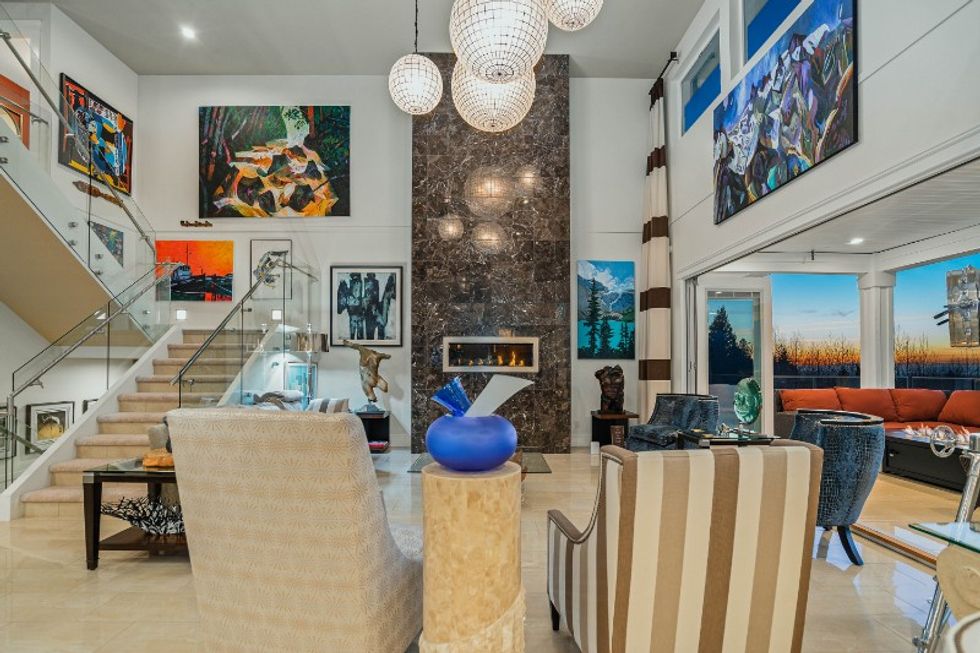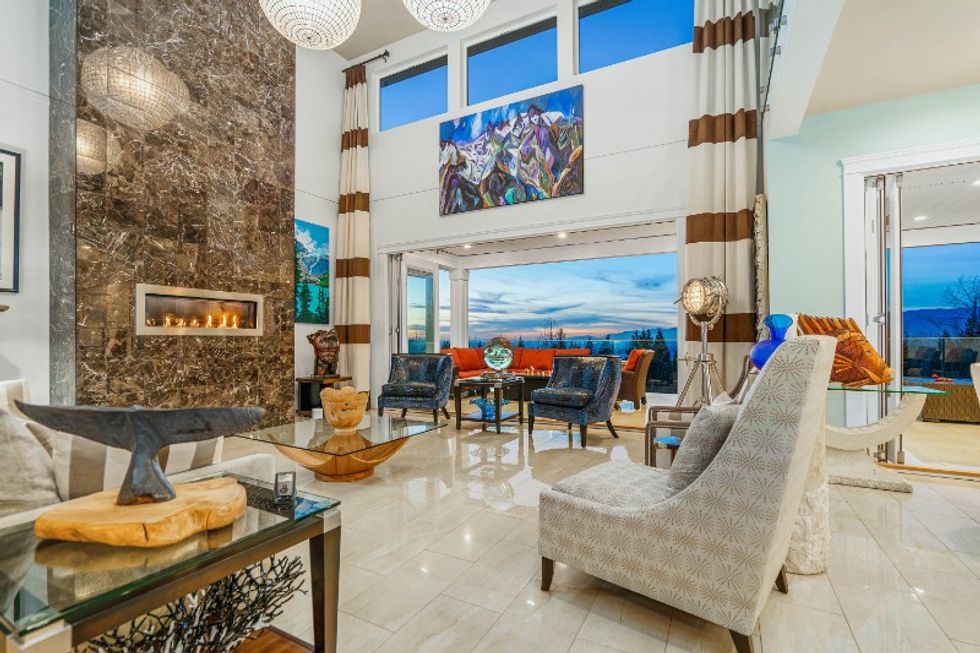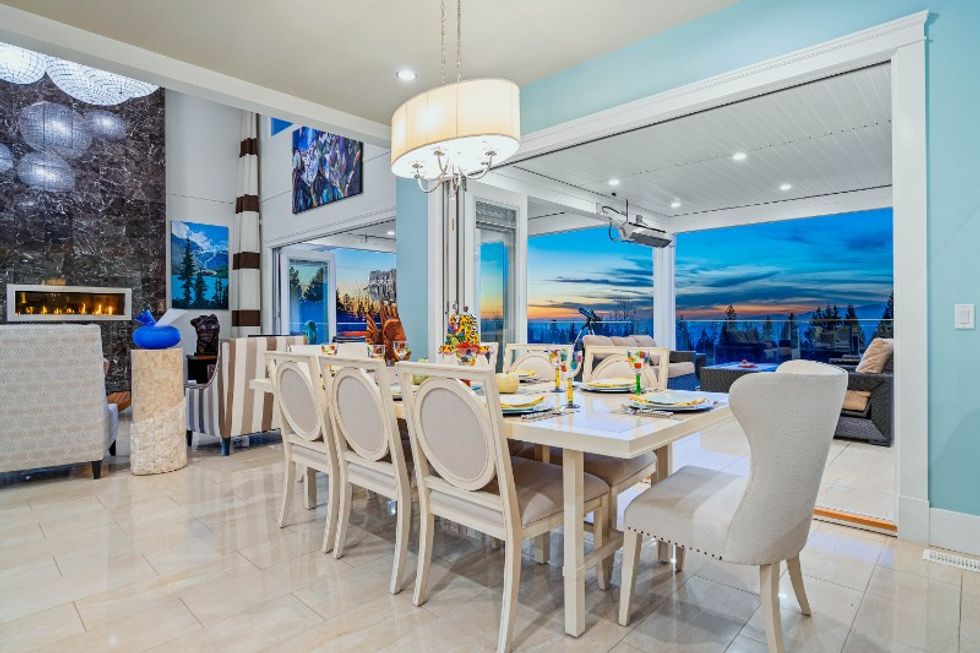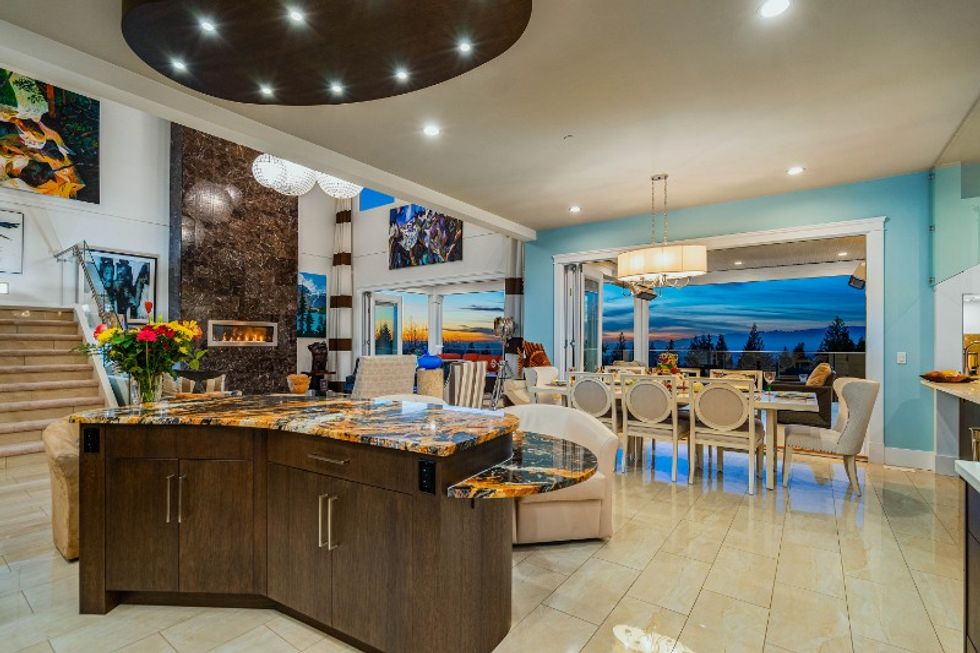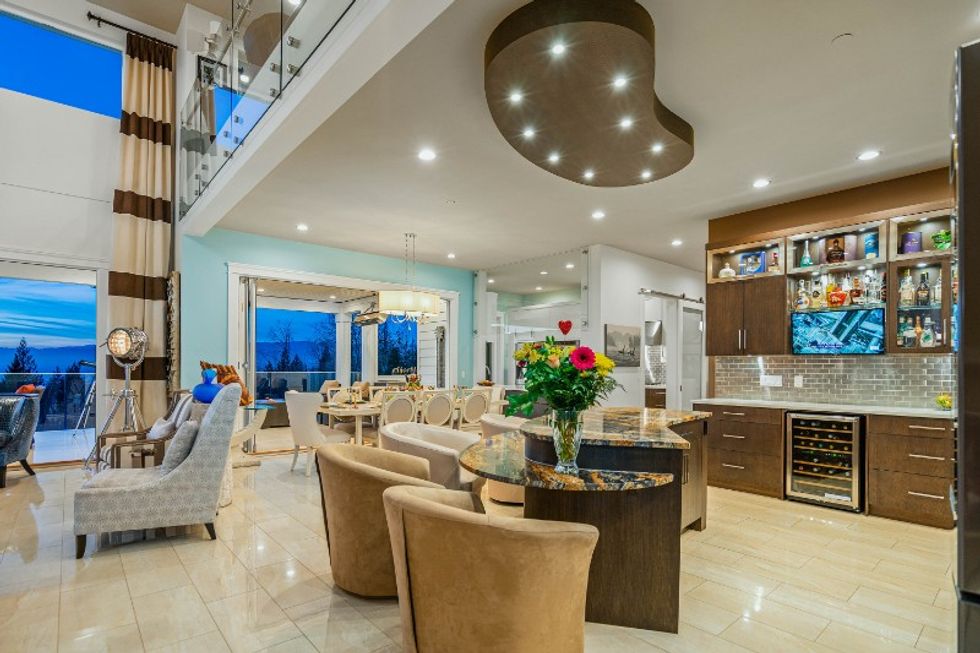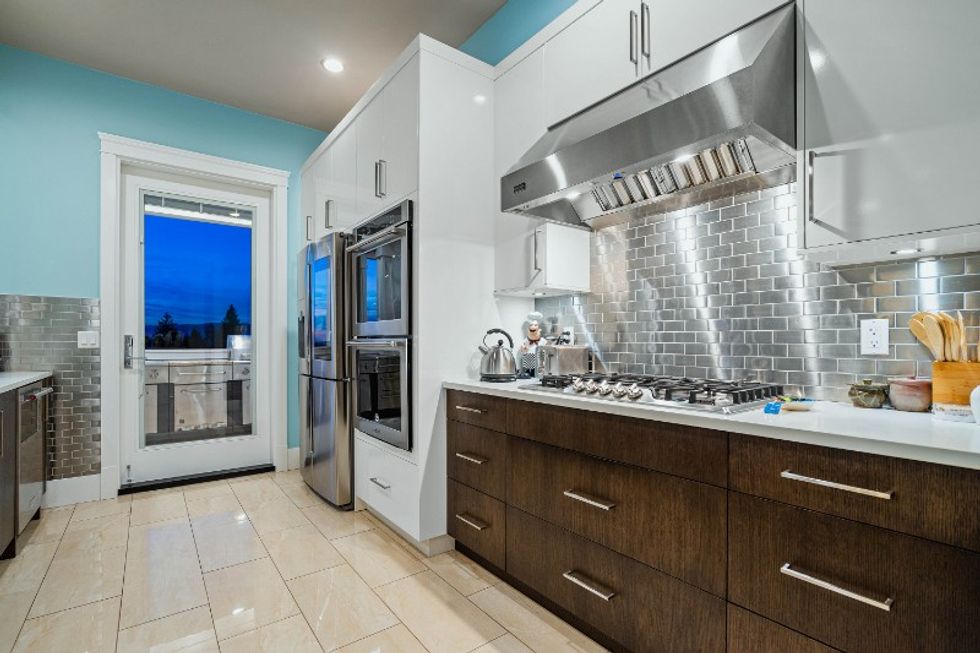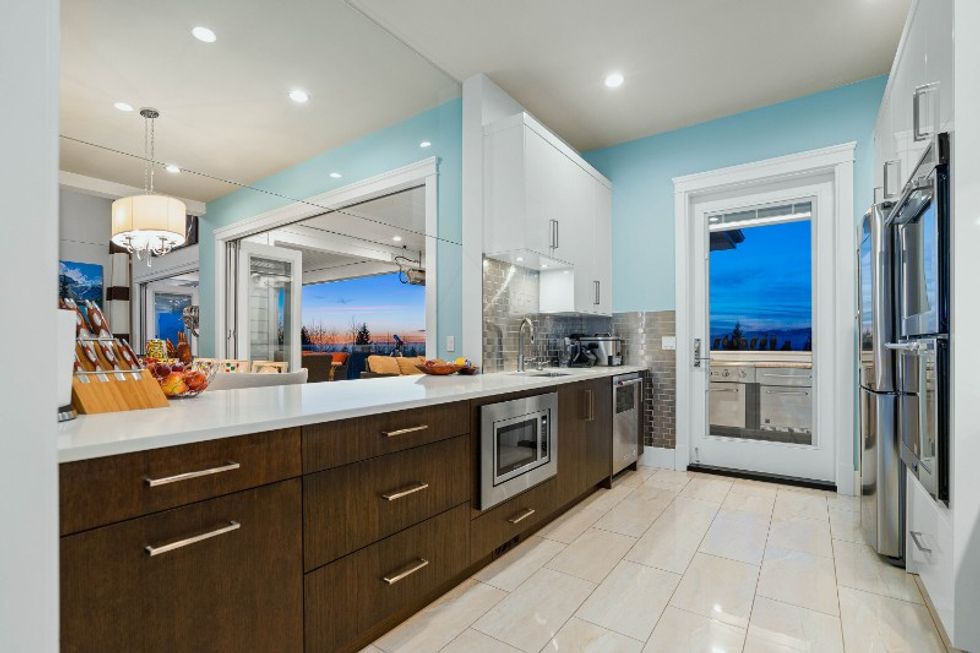 THE PATIO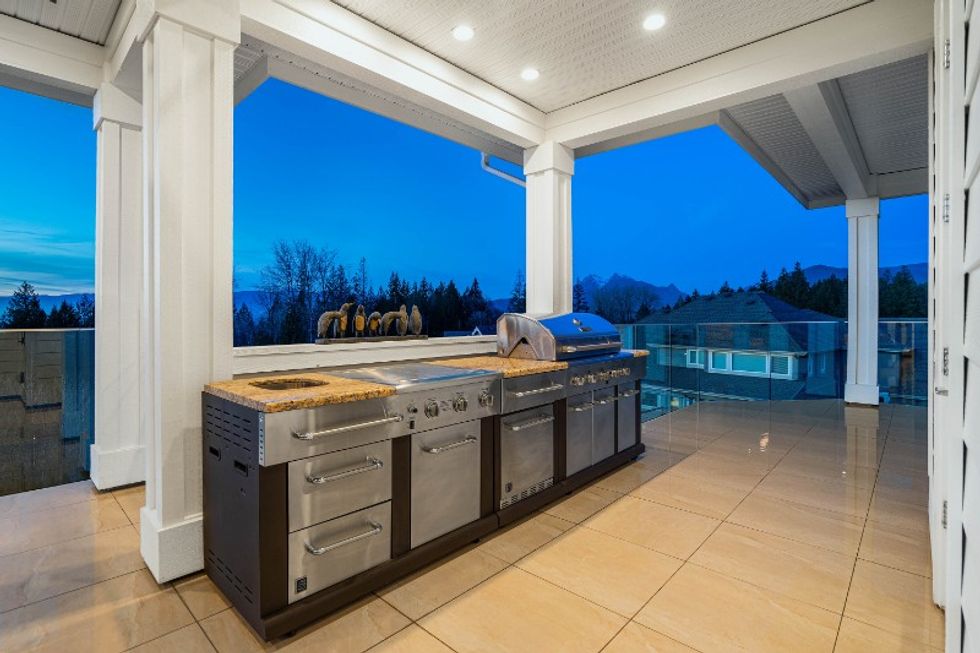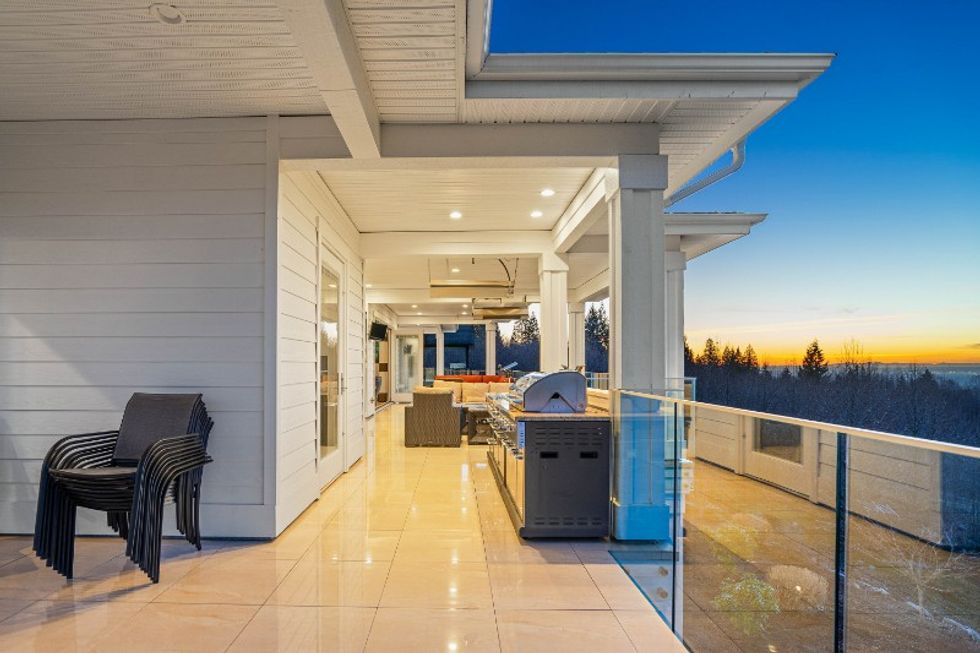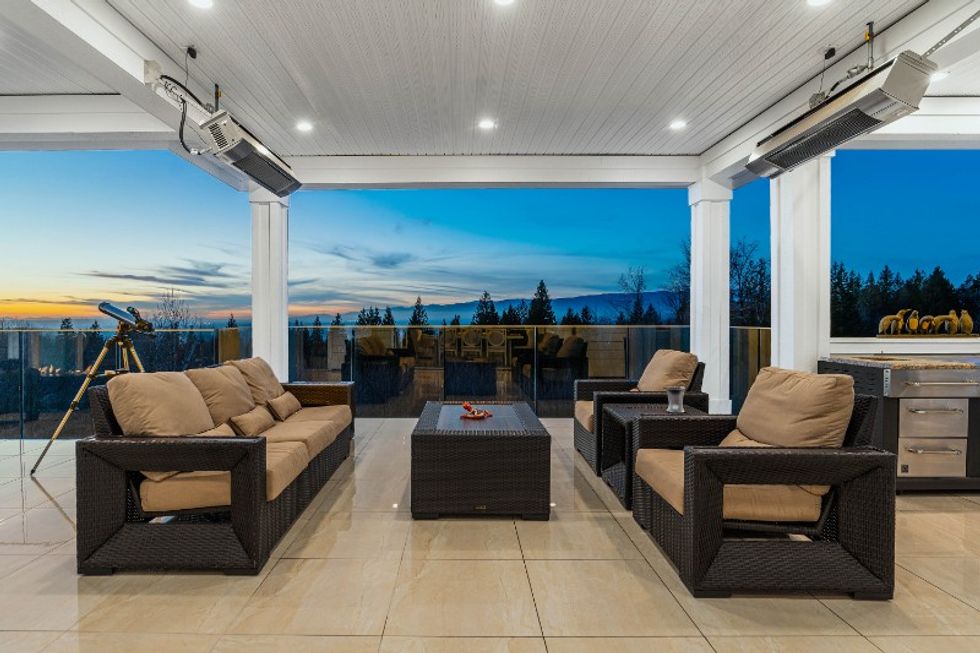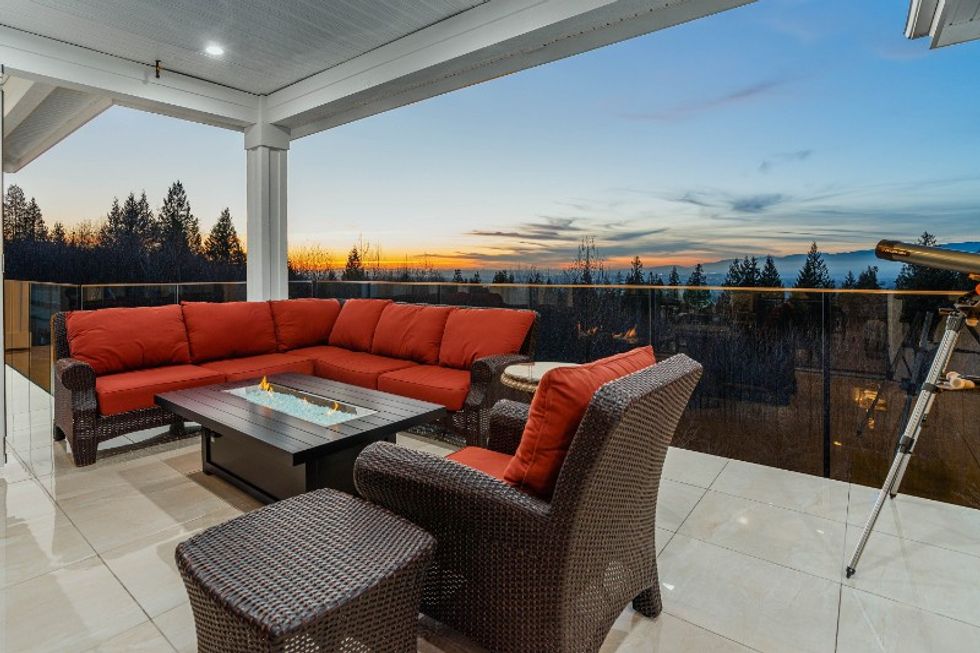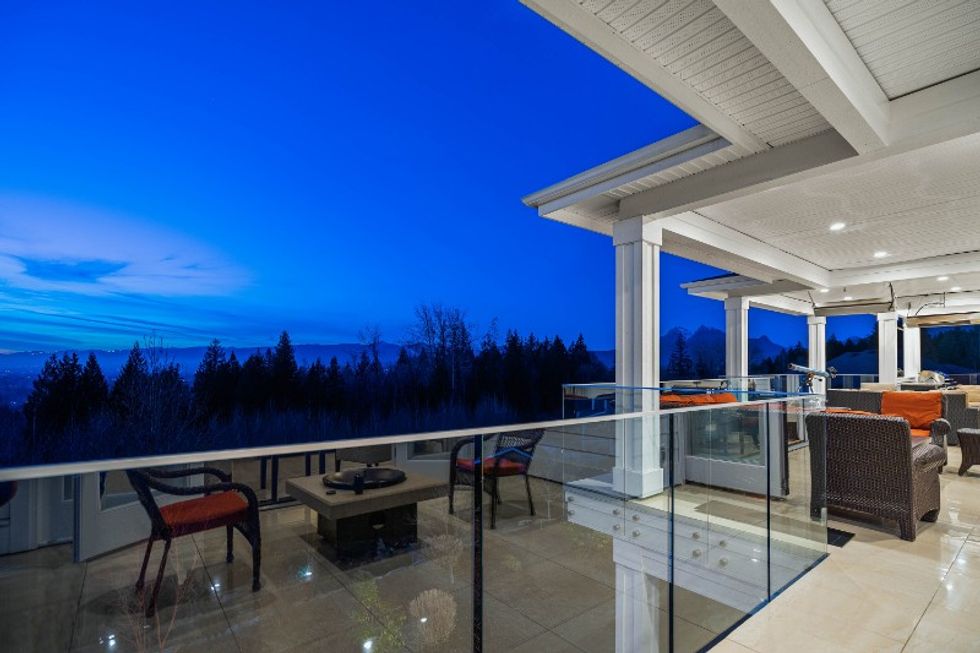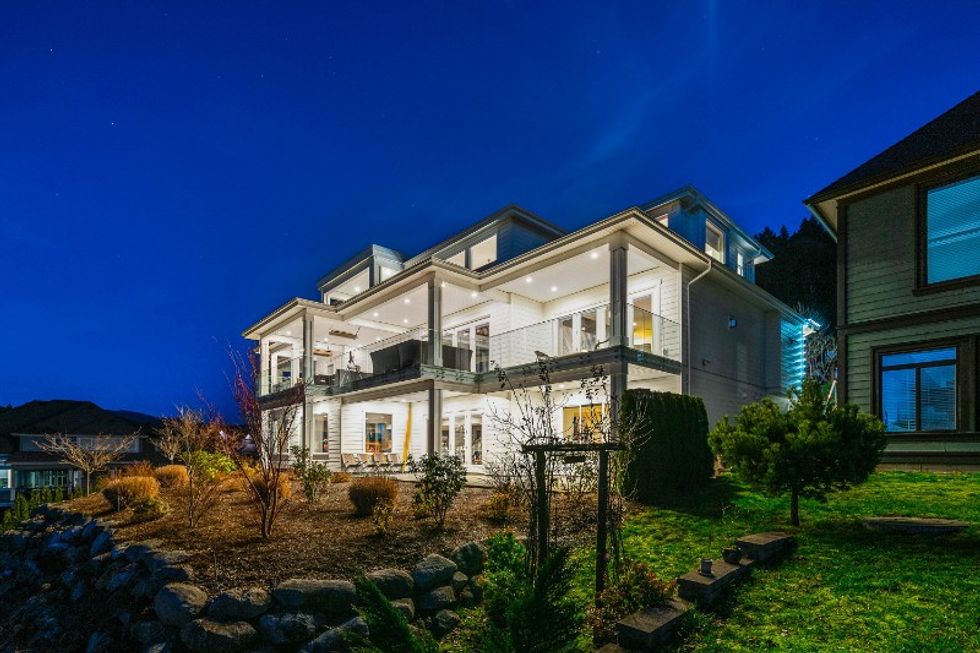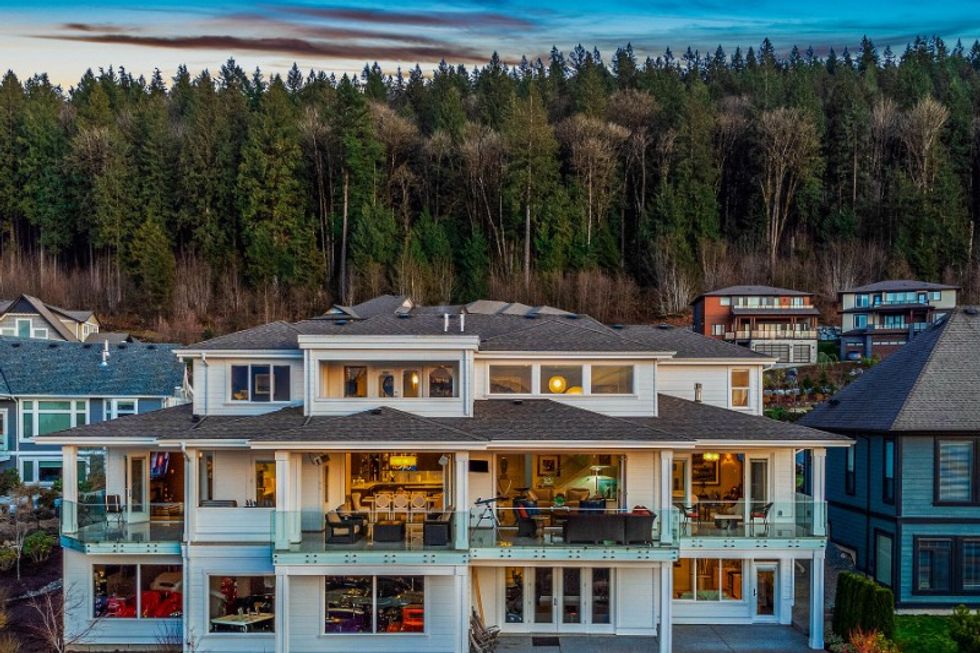 ---
This article was produced in partnership with STOREYS Custom Studio.
Listed Luxe