Muskoka
Listed Country
Cottage Country Charm and Modern Flair Coalesce At Kahshe Lake
Known for its rugged landscape and natural splendour, Muskoka is beloved for its recreational opportunities paired with the most exceptional lakeside living.
Located less than two hours from Toronto, Kahshe Lake is the fourth-largest lake in the region, dappled with approximately 600 cottages — and newly-listed 1044 Russells Lane is among the most accommodating of them.
Embodying the truest sense of laid-back comfort, this finely-crafted lakehouse is located on a coveted multi-exposure point of land, complete with 395 feet of shoreline that boasts both all day sun and sunset exposure.
A grandfathered setback means this unique build stands just 18 feet from the water's edge, resulting in an intimate relationship between lakehouse and shore.
READ: Kahshe Lake Karma: Lakeside Modern Serves Daily Dose of Good Vibes
With thanks to the lush treeline that surrounds the back of this property's generous 2.35 acres, the cottage feels serenely secluded. And, with almost 2,200 sq. ft of functional living space, the lakehouse boasts an abundance of airy privacy to pair with its dazzling views of Kahshe Lake's renowned, refreshing waters.
While this lakeside escape's exterior aligns with a traditional Muskoka look, the interior design and furnishings boast modern vibes. With an open-concept floor plan, high-end finishes, and contemporary design, the property's main floor is as chic as it is cozy.
Those incredible point-lot views can be savoured from any room on the main floor, as windows line the abode's walls. This also means an abundance of natural light inside, while a walkout to the porch makes indoor-outdoor living effortless.
Specs:
Leaning into traditional flair, the wooden accents found throughout the home bring the feeling of nature in. Meanwhile, the upper floor serves modernity, with each bedroom boasting spa-like serenity and — once again — swoon-worthy views.
---
Our Favourite Thing
The lot this cottage sits on has got our full attention. Large trees hug the property on one side, while the waters of Kahshe Lake embrace it on the other. Inside are the comforts of a home-away-from-home, but outside, you'll know you're in the heart of cottage country: this is an escape from the city to look forward to.
---
Thanks to the bountiful 2.35 acres this cottage sits on, kids will have plenty of room to play while adults enjoy views, drinks, and cooking over the fire. And of course, when the sun gets a little too warm at high noon, there will always be the option to go jump in the lake – only 18 feet away. If you dream of summer days where cottage country charm coalesces with modern flair, 1044 Russells Lane must be the place.
WELCOME TO 1044 RUSSELLS LANE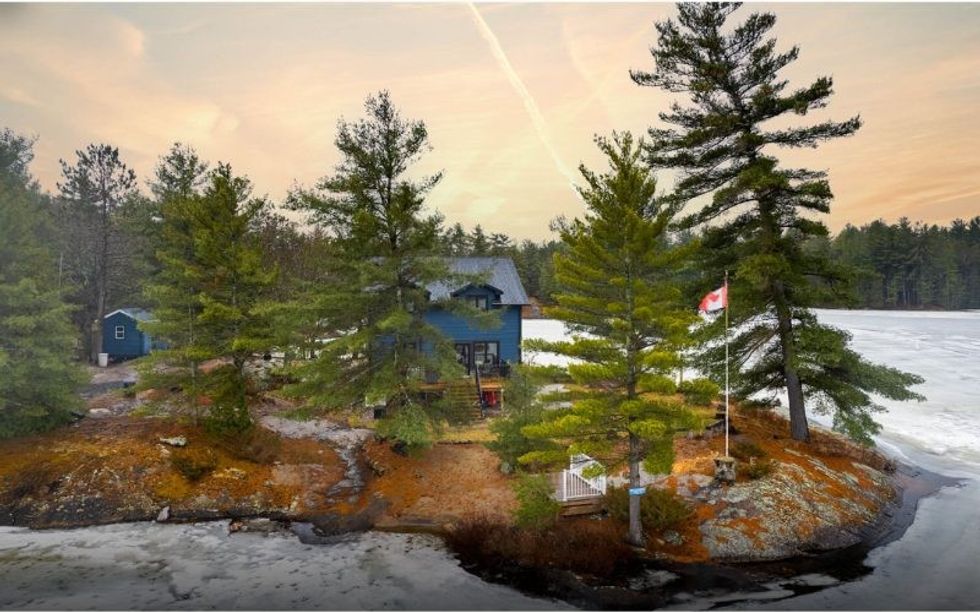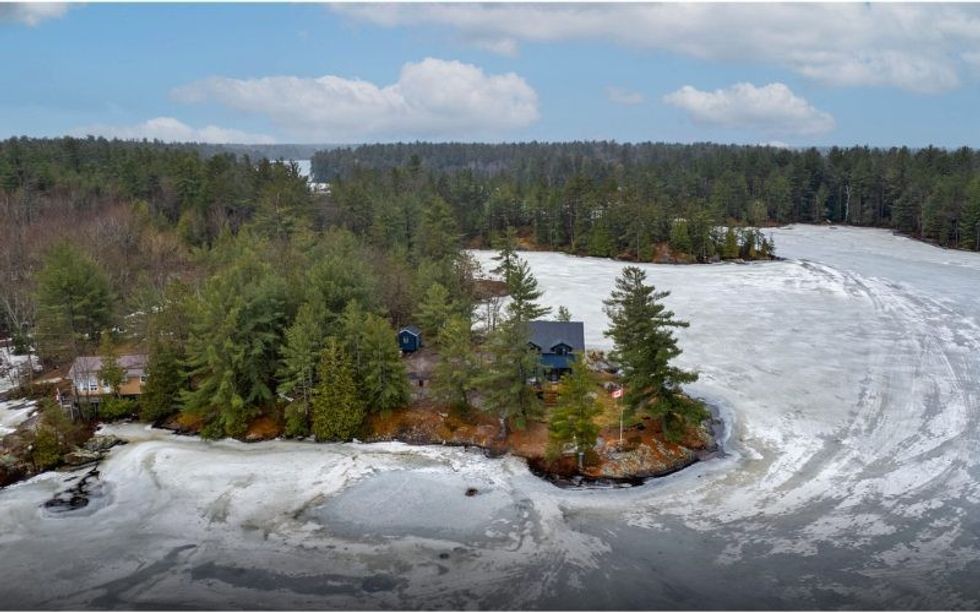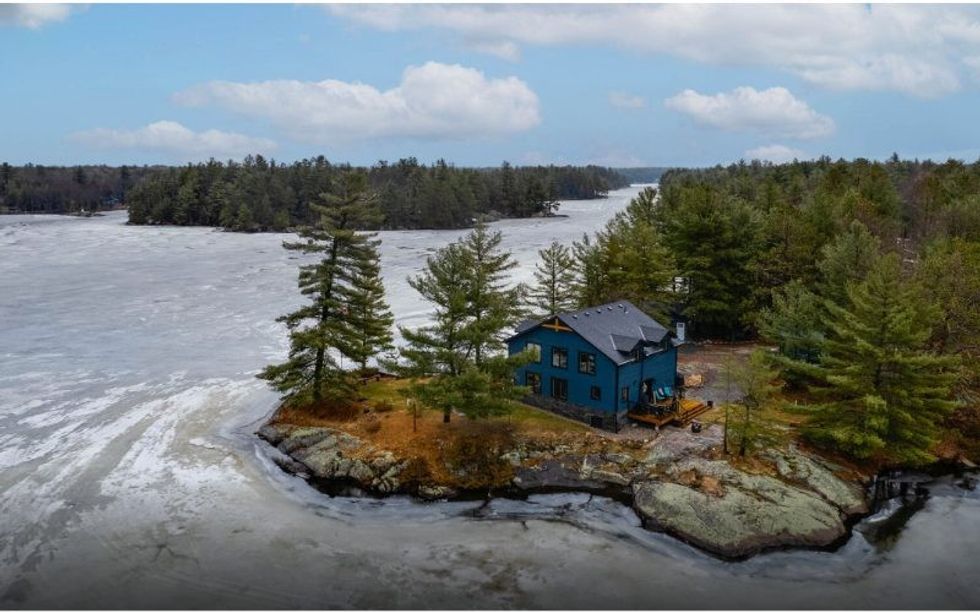 KITCHEN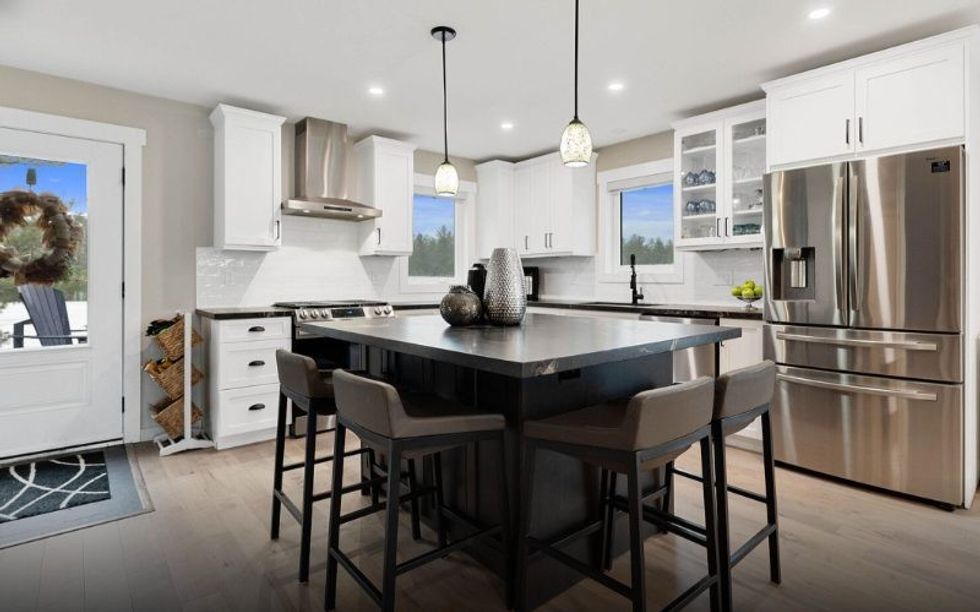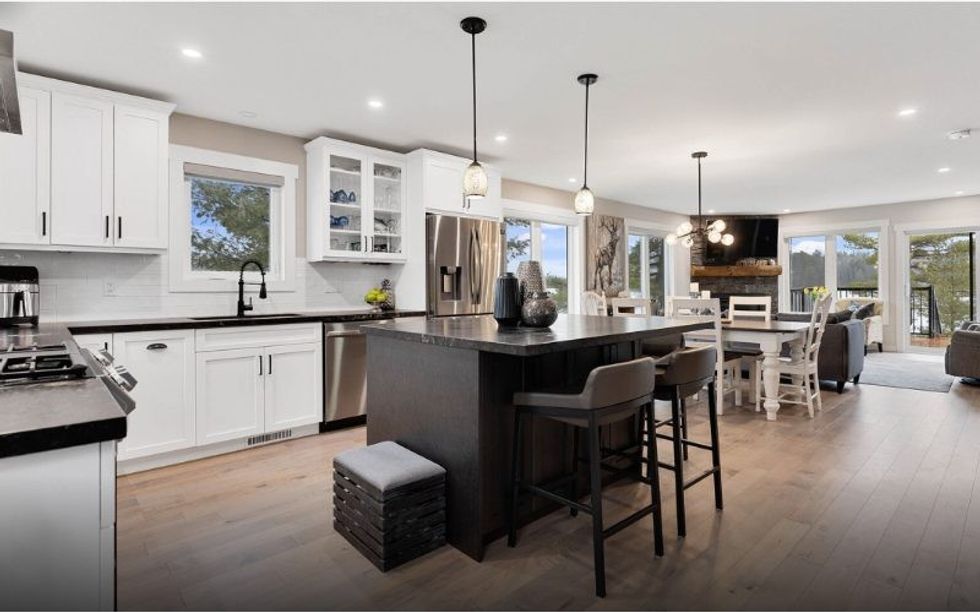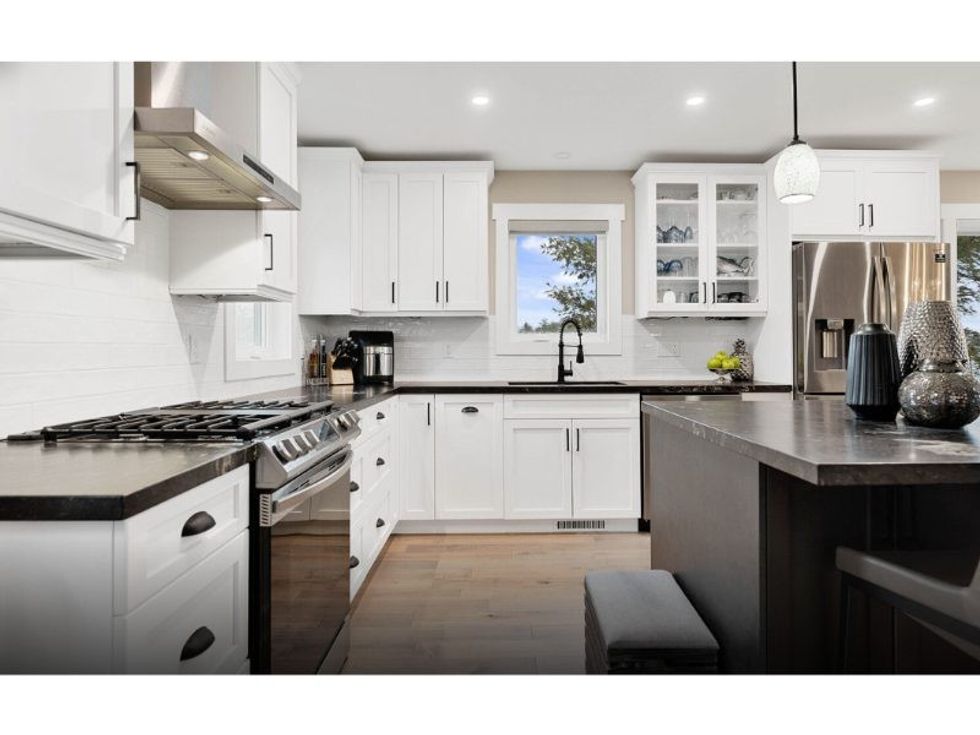 DINING ROOM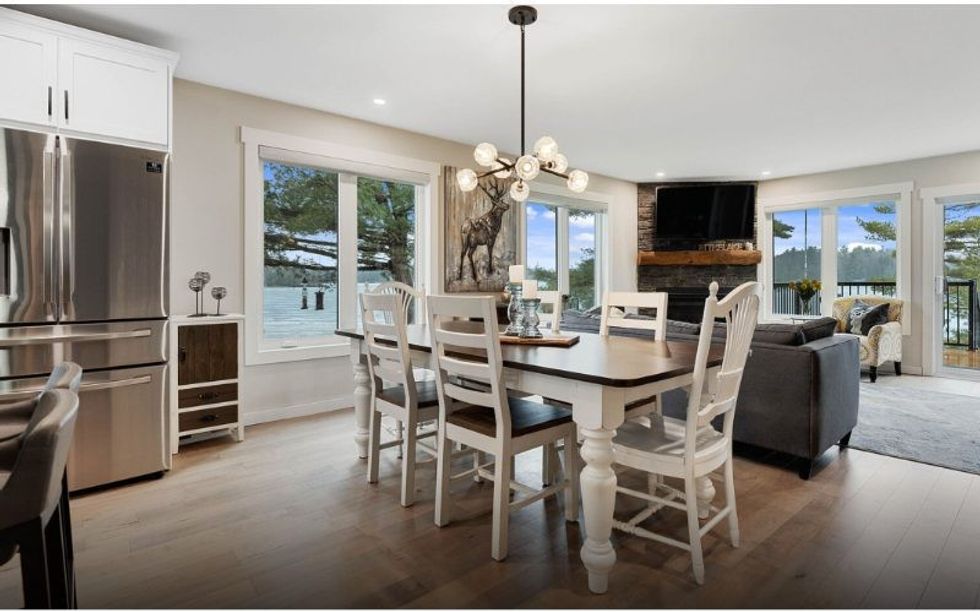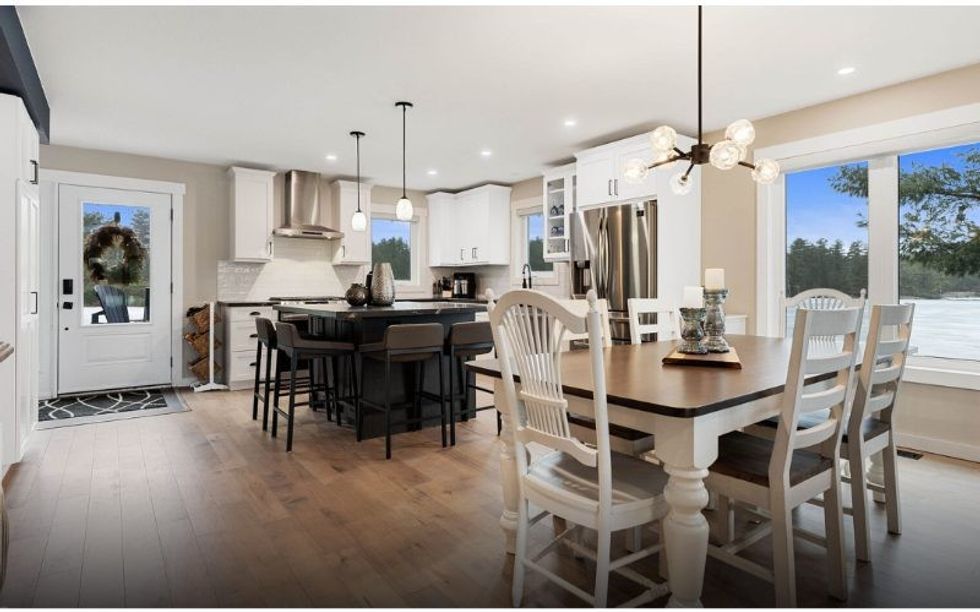 LIVING ROOM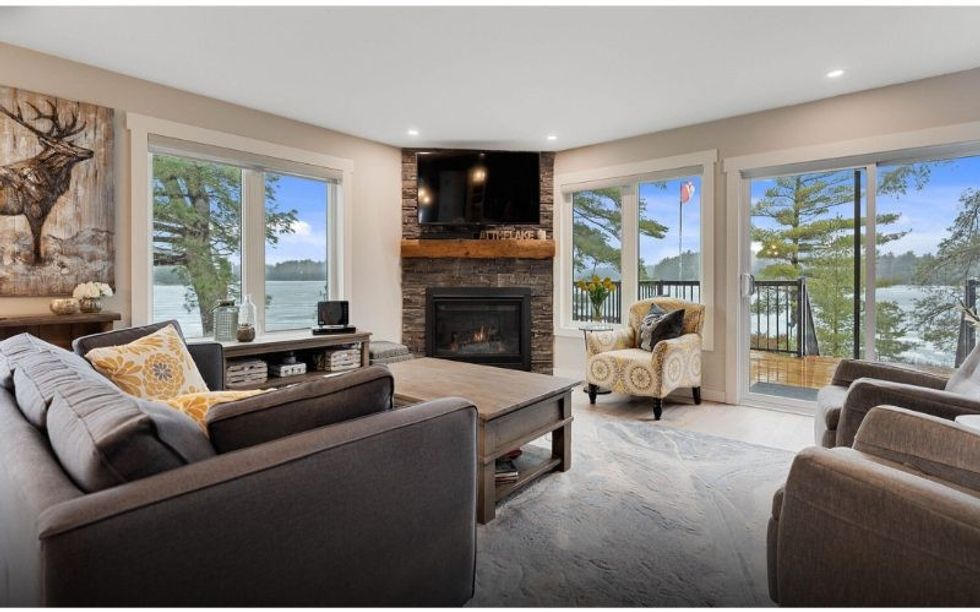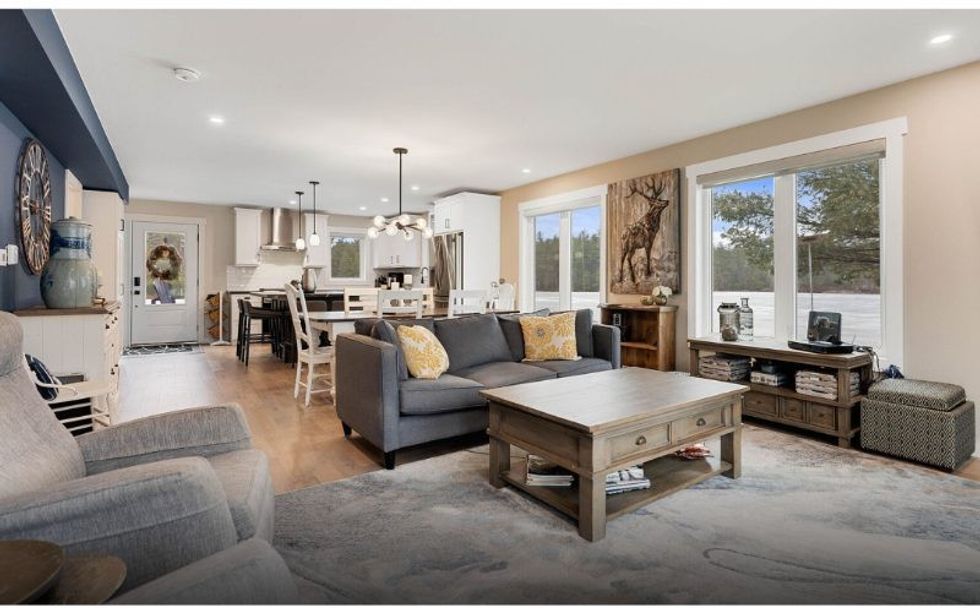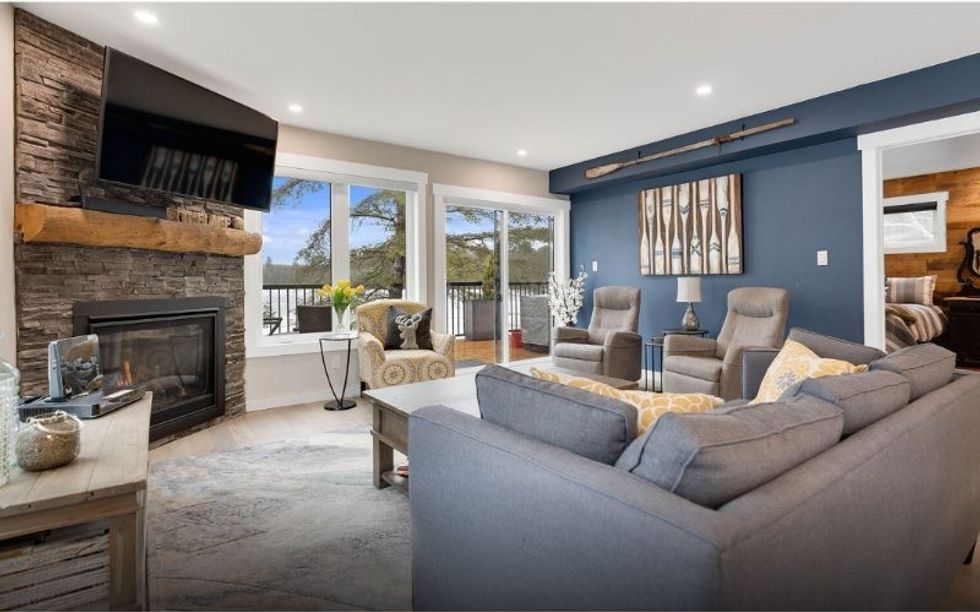 BEDROOMS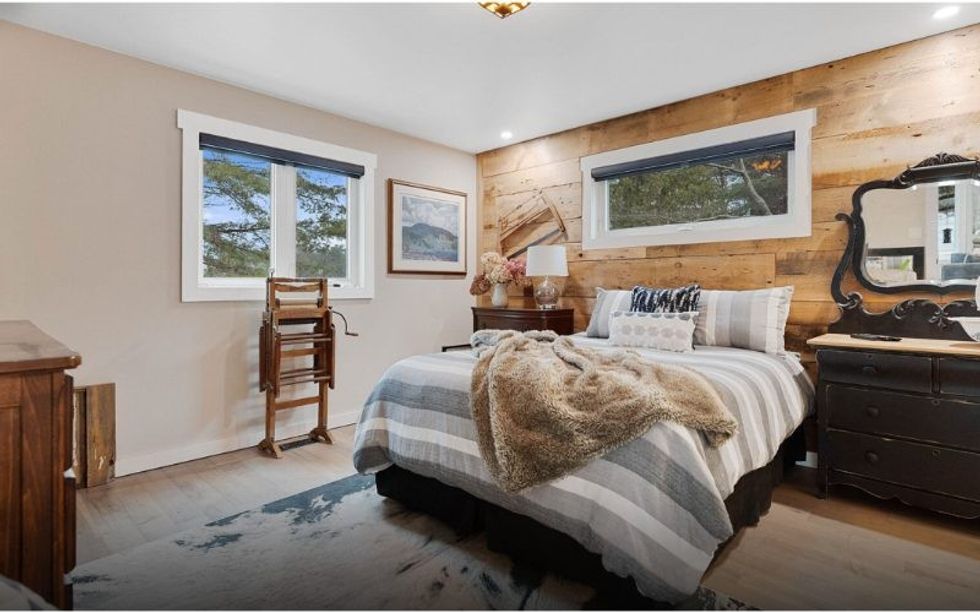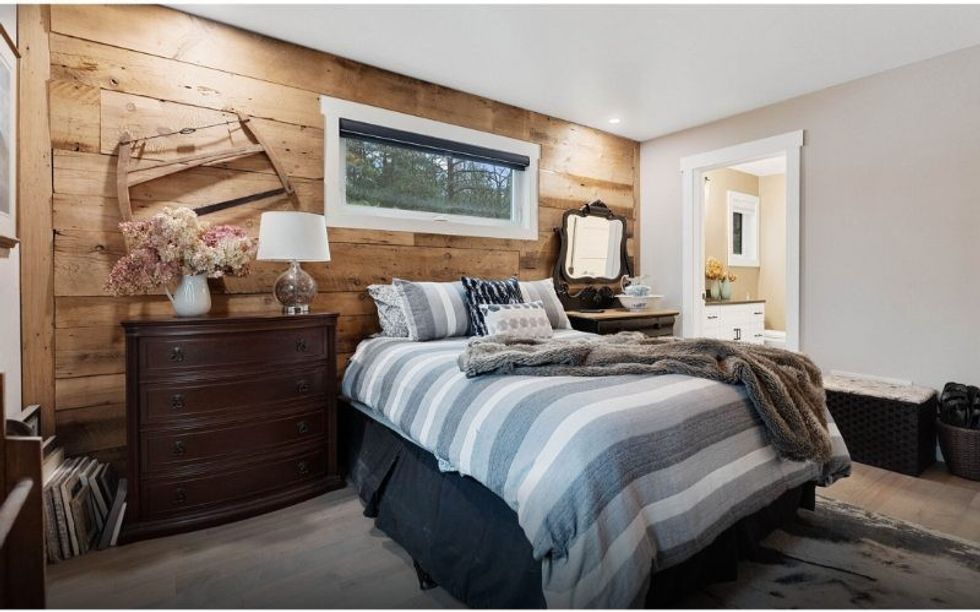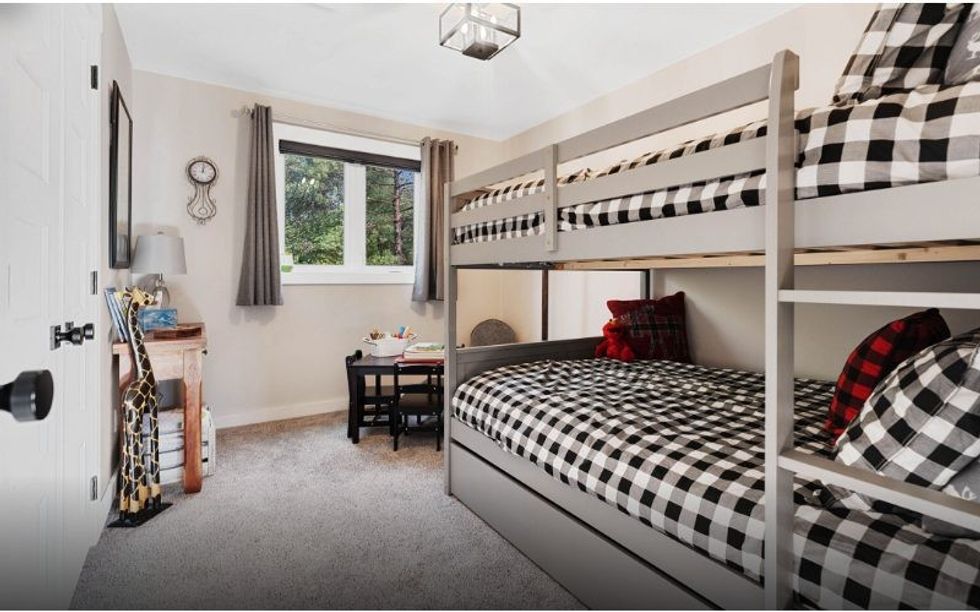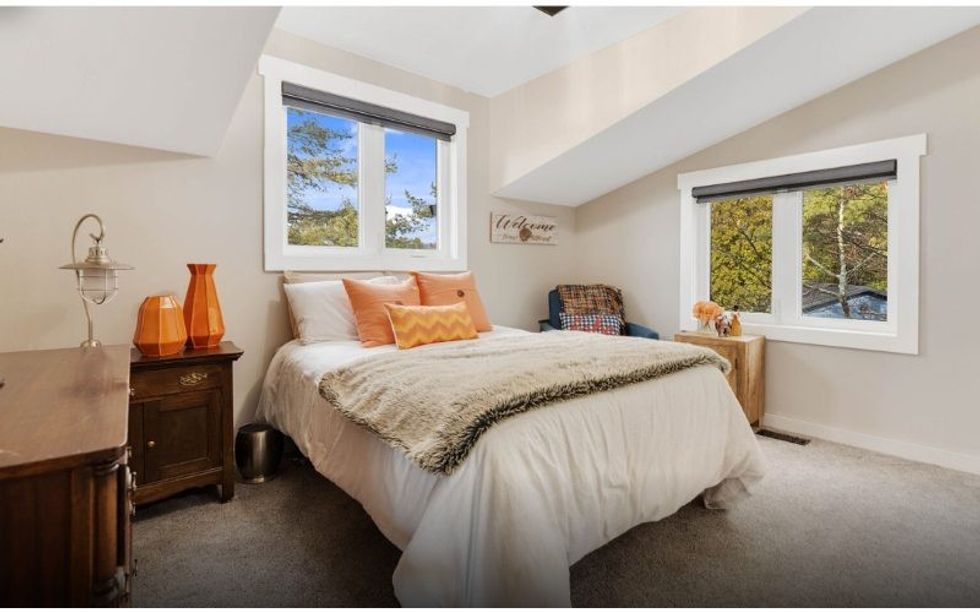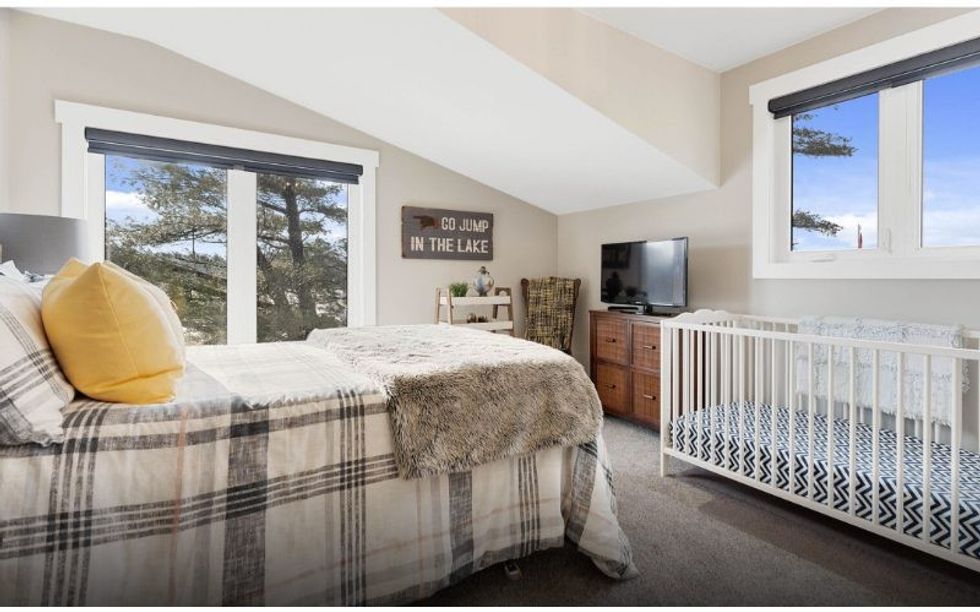 BATHROOMS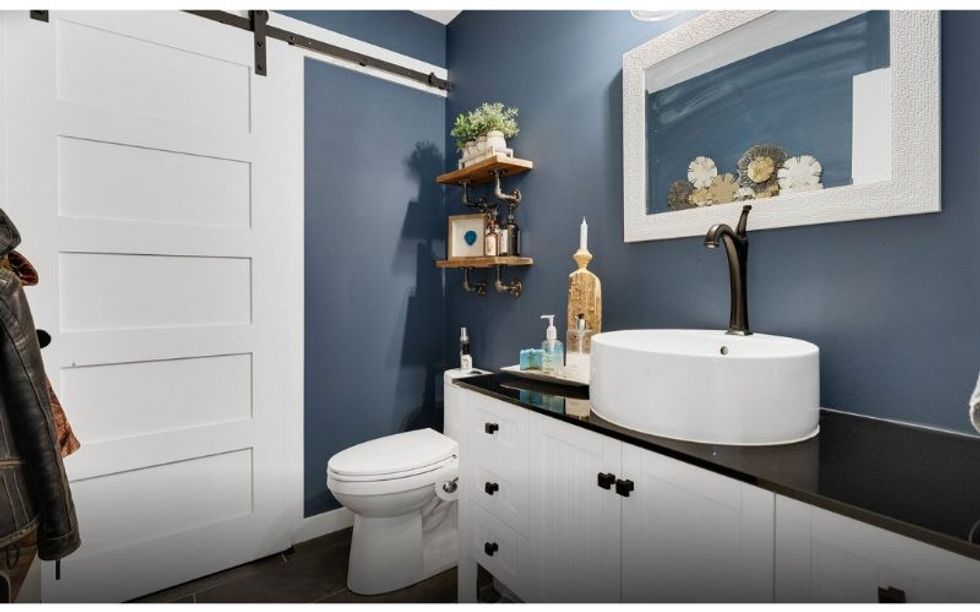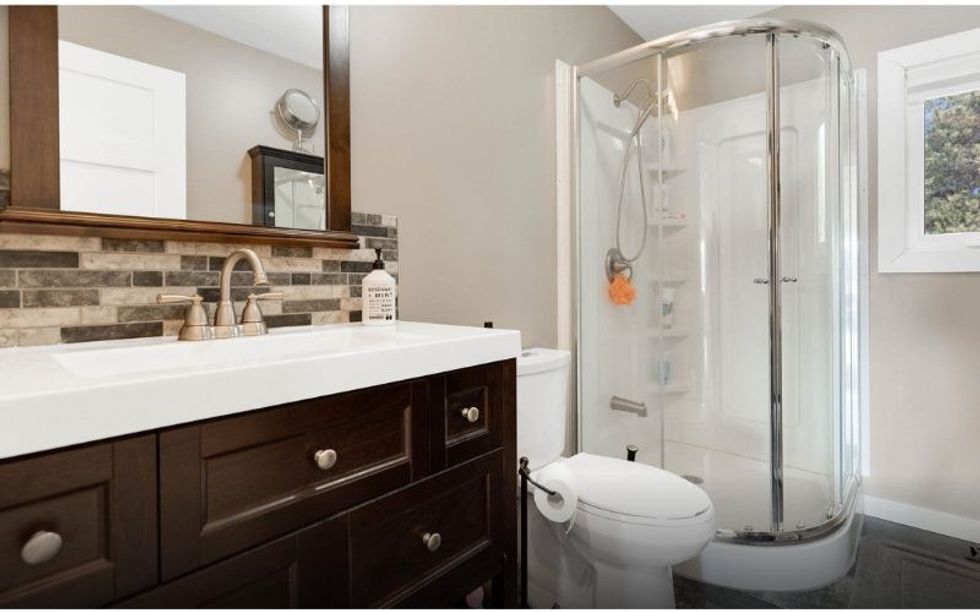 FAMILY ROOM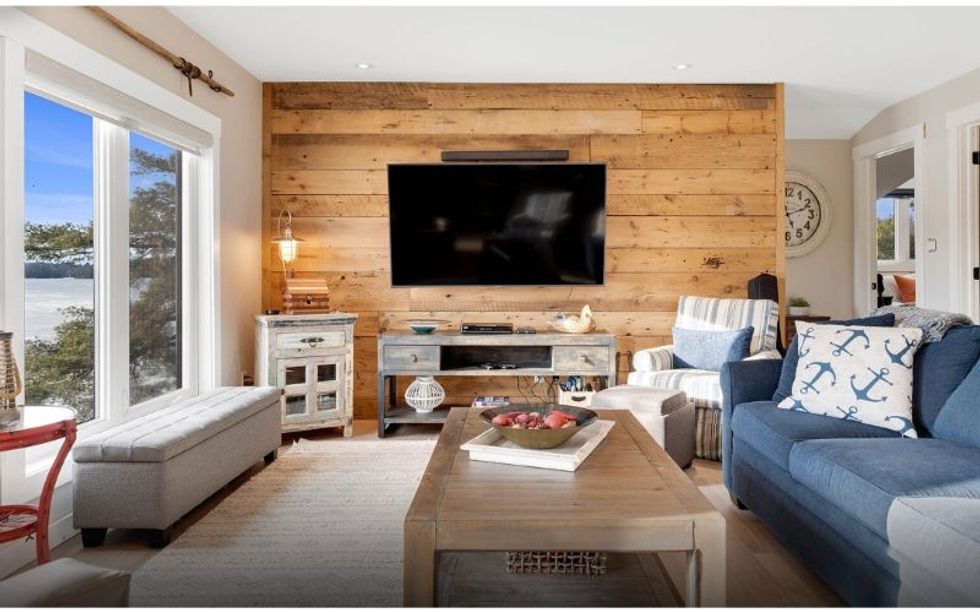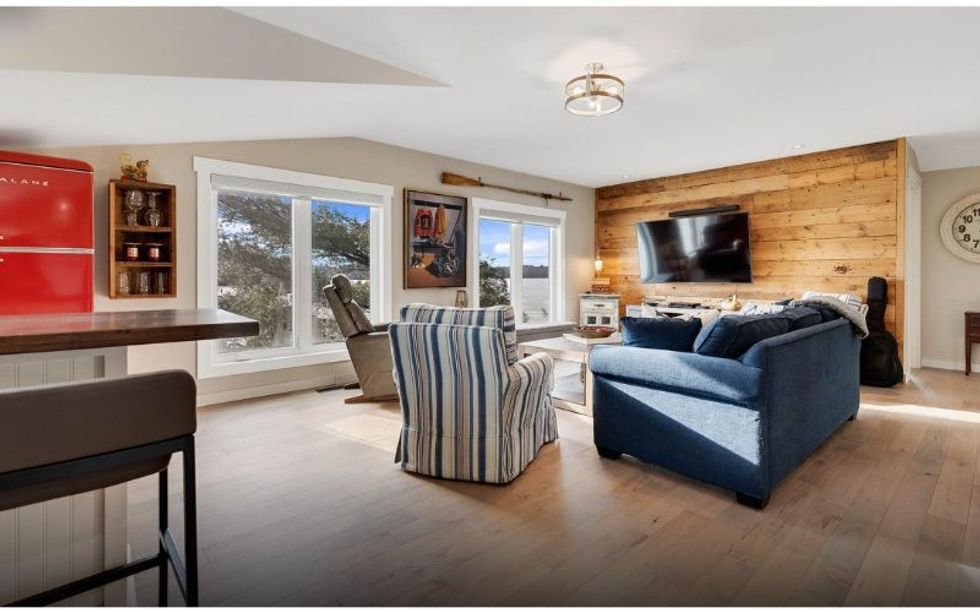 OUTDOOR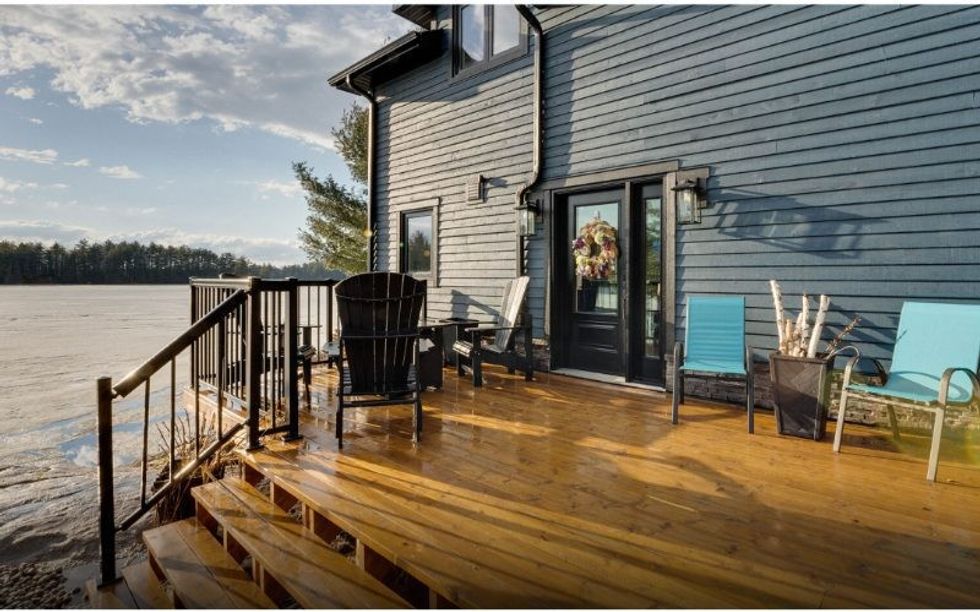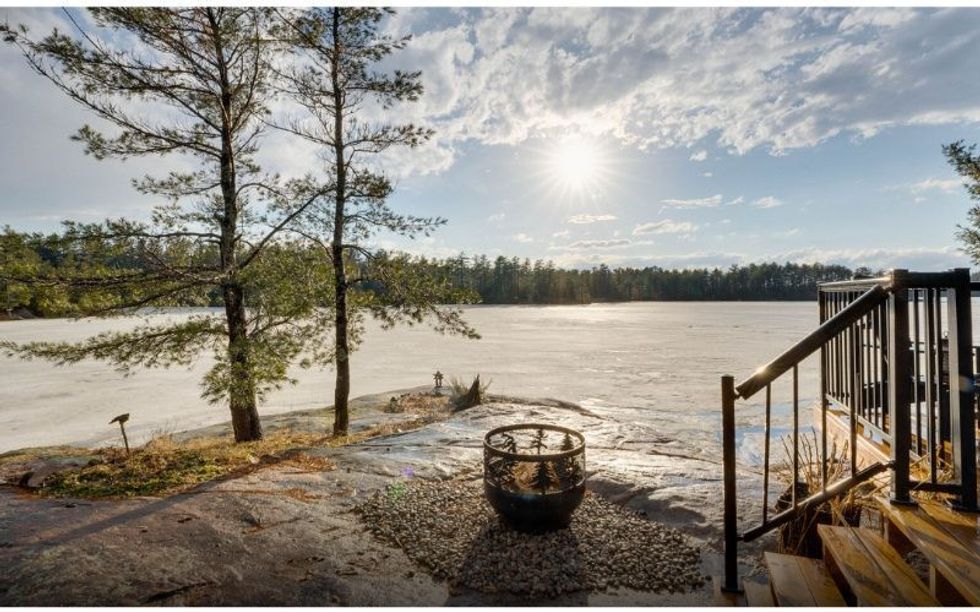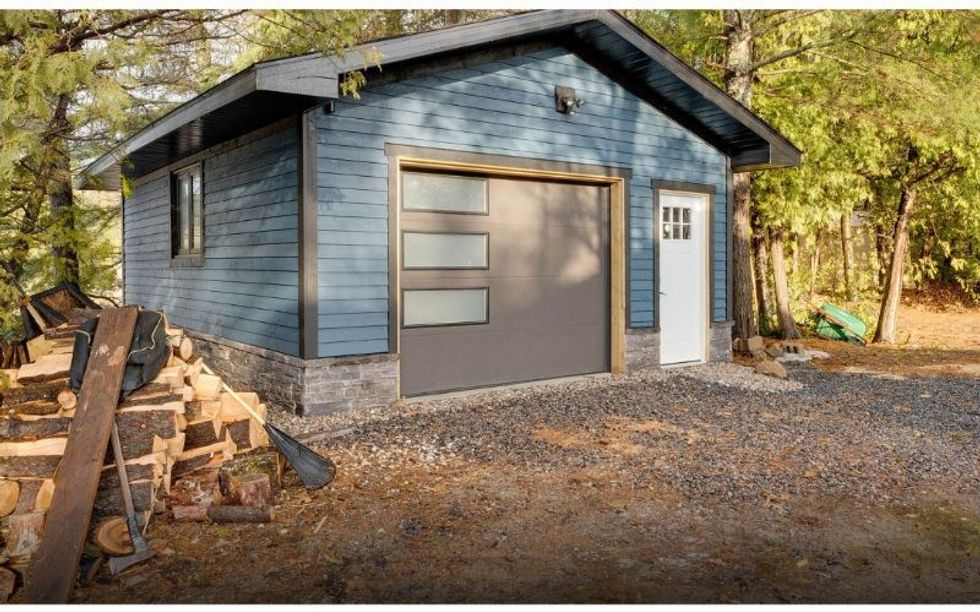 ---
This article was produced in partnership with STOREYS Custom Studio.