Toronto
Toronto
10 Things To Do In Toronto This Weekend (Jan. 4 – 6)
With the holidays over, it's time to focus on you. But if you spent too much on others, that might be hard to do. Fortunately, this week's list of free and cheap things to do in Toronto list is filled with fun ideas that won't cost much—if anything at all.
From flower shows to dance parties and even a free financial seminar, there's no shortage of things to do in Toronto this weekend. But, if this list still leaves you wanting more, you can always check out the on-going events and exhibits in around the city. Like checking out the Winter Light Exhibit at Ontario Place or one of the city's many outdoor rinks and theatres.
Who says you need to spend to have a good time?
Where: Allan Gardens
When: All weekend from 10 a.m. to 5 p.m.
Cost: Free!
It's the final weekend to check out the winter flower show. The indoor botanical garden features six greenhouses with a wide variety of interesting plants and flowers including orchids, begonias, Camellias and even banana trees!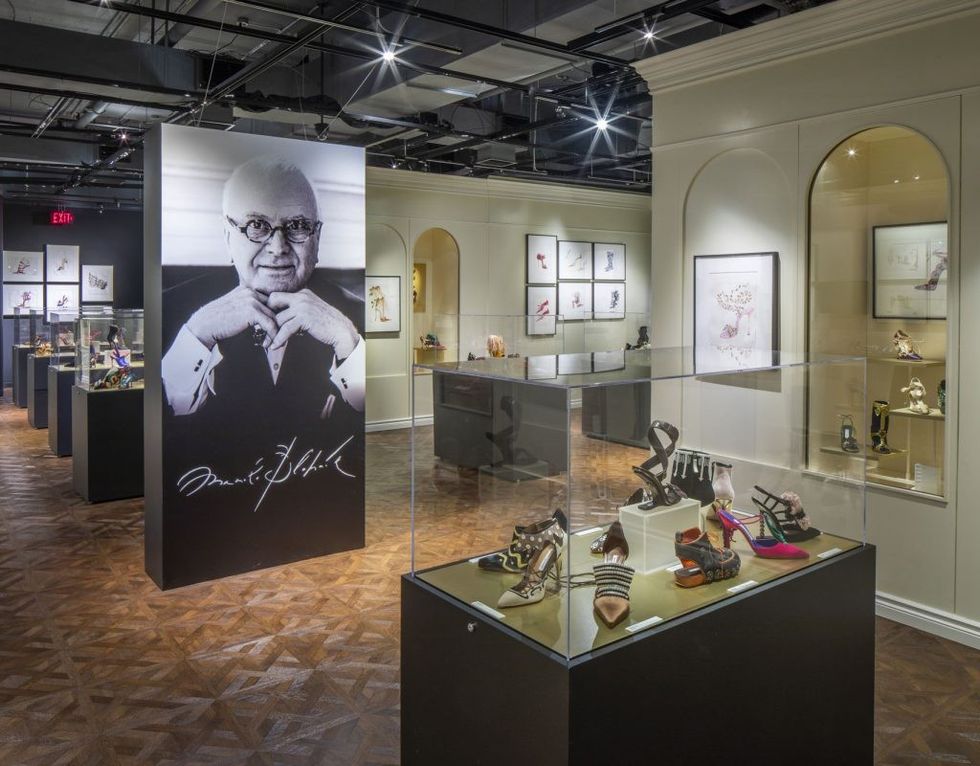 Where: Bata Shoe Museum
When: Friday and Saturday from 10:00 a.m. to 5 p.m and Sunday from 12 p.m. to 5 p.m.
Cost: Up to $14
Channel your inner Carrie Bradshaw and check out the Manolo Blanhik: The Art of Shoes exhibit at the Bata Shoe Museum. The travelling exhibition is in its final week at the Bata Shoe Museum. Toronto was only North American destination for this stunning exhibit. Other cities included Milan, Prague and Madrid.
Where: 225 Campbell Avenue
When: Saturday from 10 a.m. to 3 p.m.
Cost: Free!
The Really Really Free Market is a place where people bring things to give or to take what they need. But you don't have to do both. You can donate anything from homemade goods to housewares to books and toys and even services like a haircut or legal advice.
Where: TD Gallery Toronto Reference Library
When: Friday from 9 a.m. to 8:30 p.m. and Saturday and Sunday from 9 a.m. to 5 p.m.
Cost: Free!
Go down the rabbit hole with Alice and rediscover this literary classic. The playful exhibit is great for families and features close-up looks at beloved scenes, characters, costumes and more!
Where: The International Centre Mississauga
When: Friday from 12 p.m. to 9 p.m., Saturday from 10 a.m. to 9 p.m. and Sunday from 10 a.m. to 5 p.m.
Cost: $20
Indulge your biker dreams by checking out the "Century of Motorcycles" display which features 50 hand-picked bikes. The supershow also features performances, a custom bike competition and a market where you can pick up new and pre-owned bikes and apparel.
Where: Gardiner Museum
When: Friday from 10 a.m. to 9 p.m Saturday and Sunday from 10 a.m. to 5 p.m.
Cost: $9-$15
This clay art exhibit features the work of some of the most celebrated female Japanese ceramists.
Where: Toronto Public Library – Danforth/Coxwell
When: Saturday at 11 a.m.
Cost: Free!
Curious about 3D printers? This workshop teaches you how to use Cura, the software used by the Toronto Public Library to prepare object files for printing in the Digital Innovation Hub.
Where: Sneaky Dee's
When: Saturday at 10 p.m.
Cost: $5
Put on your Doc Martins and plaid skirts cause it's time to go dancing — Empire Records-style! Sneaky Dee's is hosting 90's dance party that will most definitely include hits from the cult classic.
Where: TIFF Bell Lightbox
When: Various times throughout the weekend
Cost: $10-$14
It may be the first week of the month, but it's the last week for plenty of exhibits. This weekend marks the final weekend for the TIFF Cinematheque retrospective on Steven Spielberg. The films will stop being played on January 10.
Where: Baka Gallery Cafe
When: Sunday from 12 p.m. to 2 p.m.
Cost: Free!
If you want to get your finances in order this year, this meet up might help. Topics of discussion range from understanding RRSPs and TFSAs to how to handle a rise in debt to long-term planning and investing.